---
AUSTRALIAN COUNTRY MUSIC NEWS ARCHIVE – SEPTEMBER 2016
---
FRIDAY, SEPTEMBER 30, 2016
The boy from the bush coming back to town
Lee Kernaghan, one of Australia's most prominent contemporary country music artists, is set to return to Tamworth in January with his "The Boy From the Bush" 25th Anniversary Show.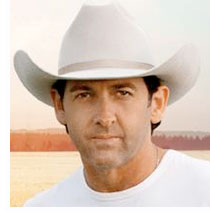 Tamworth Country Music Festival Manager Barry Harley said: "Lee is one of the all-time greats of Australian country music and there's no better place than the Toyota Country Music Festival for fans to join Lee at what will be an historic event."
Presented by Toyota, this special, once in a lifetime show will cover 25 years of smash hits and will feature surprise guest appearances by a "who's who" of Lee's musical mates and legends.
Set to be held on Australia Day, Thursday, January 26, at the Tamworth Regional Entertainment & Conference Centre, Lee's concert marks the 25th anniversary of the launch of his amazing career and the release of his first of many chart-busting hits, Boys From The Bush.
This song, from the iconic album The Outback Club, not only achieved double platinum certification, it redefined contemporary Australian country music.
This will be Lee's one and only concert performance at the 2017 Toyota Country Music Festival.
Weblink – www.leekernaghan.com.au.
---
TUESDAY, SEPTEMBER 27, 2016
8 Ball returns to Oz
Multi-awarded global troubadour 8 Ball Aitken returns to Australia for an extensive four month Blazing Blues Summer Tour, traversing five state borders and the high seas – South Pacific, Bass Strait and Sydney Harbour – armed with his self-titled compilation album, his ninth release.
8 Ball says: "I'm following my heart with the Blazing Blues Summer Tour. When I was 15, I took the two-day train journey from Cairns to Brisbane to see B B King play and his concert changed my life, it was a spiritual experience and I was overwhelmingly inspired to be a musician. Since I've relocated to America and toured non-stop, I've been exposed even more to the origins of the blues and it feels natural to me to follow that path."
The tour kicks off in Canberra at the Harmonie German Club on Friday October 14 and more than 50 shows follow from Queensland to Tasmania and beyond, including multiple performances in November at the Airlie Beach Festival of Music (International Patron), Cruisin' Country 6 on board the Legend of the Seas and the Tamworth Country Music Festival in January.
An accomplished singer/songwriter and slide guitarist, 8 Ball now lives in Austin, Texas, and has a built a solid international reputation performing high energy, 100 percent original "swamp and hurricane blues", country rock and Americana. He has also contributed to the soundtracks of high rating television shows on world wide distribution and counts bona-fide industry legends as his creative partners.
His videos, including the latest single Sleepy, She's Going to Mexico, I'm Going to Jail, Girl In A Million, Seven Bucks An Hour In A Chicken Suit, Shut The Front Door and Yellow Moon can be viewed at www.youtube.com/user/8ballaitken.
Weblink – www.8ballaitken.com.
---
FRIDAY, SEPTEMBER 23
Registrations open for Tamworth busking
Registrations are officially open for the 2017 Toyota LandCruiser Country Music Busking Championships that will see hundreds of aspiring musicians line the iconic "Boulevard of Dreams" in Country Music Capital's Peel Street for a shot at stardom.
The Championships are one of the Toyota Country Music Festival Tamworth's most highly anticipated attractions, with hundreds of buskers set to take part in the always hotly contested competition.
Many of those taking part will hope to follow in the footsteps of Troy Cassar-Daley, Kasey Chambers, Beccy Cole and Keith Urban who all started by busking on Peel Street, to name a few.
"A great launchpad for aspiring musicians, last year's winner Mitch King went on to be voted the Hottest New Act at the 2016 St Kilda Festival, while last year's people's choice award winner Goldheist recently released her single and music video Far Away From Here," said Tamworth Regional Council Manager Events Barry Harley.
Registrations are currently open online at www.tcmf.com.au/busking, with 10 finalists to be named during the festival from January, 20. Finalists will perform in Toyota Park on Saturday, January 28 and major winners will be announced on the night.
All those taking part also have the chance to share in more than $5,000 in cash prizes plus an opportunity to perform at The Last Roundup on Sunday, January 29 in Toyota Park, and a guest appearance the following year on the Opening Concert in 2018.
 "It's one of the most vibrant and exciting parts of the Toyota Country Music Festival Tamworth and is an ideal springboard for up-and-coming country musicians or those who just want to perform music at Australia's biggest music festival," Barry said.
The event is sponsored by Toyota and supported by The Northern Daily Leader.
---
THURSDAY, SEPTEMBER 22, 2016
Zac Brown Band in Australia
Already announced as a headline act for the 28th annual Bluesfest in 2017, three-time Grammy winners the Zac Brown Band can will take the stage for two special shows in Melbourne and Sydney in April.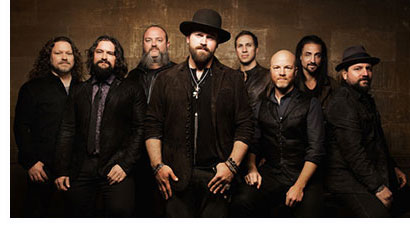 Returning to Australia two years on from their ground-breaking debut Antipodean tour, the Zac Brown Band will play the Margaret Court Arena on Wednesday April 19 and the ICC Sydney Theatre on Friday April 21.
"Zac Brown and his band of nimble-fingered shredders never shy away from taking risks and don't back down from broadening an already exceedingly eclectic sonic palette," said Rolling Stone magazine.
Described as one of the most prolific acts in the world, the Zac Brown Band has earned an historic series of 15 number one hit US radio singles and is only the second act to top both the country and active rock formats.
Their latest platinum-certified album Jekyll + Hyde marks the band's fourth consecutive number one debut on the Billboard 200 chart. With three platinum-selling albums, Uncaged, You Get What You Give and Jekyll + Hyde plus the five times platinum The Foundation, along with their 2013 project The Grohl Sessions Vol. 1,  the band has sold more than 25 million singles and eight million albums to date.
Weblink – www.zacbrownband.com.
---
WEDNESDAY, SEPTEMBER 21, 2016
Keri recognises International Peace Day
Australian country artist Keri McInerney is part of a "global choir in the cloud" who accepted an invitation from Kate Ceberano to record a version of Waltzing Matilda in the name of International Peace.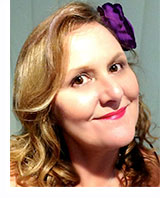 Released for International Peace Day today, September 21, the recording features 200 artists "in the cloud" as a way to create a wave of positivity for world peace.
"I am very thrilled," she said. "I was selected to sing some of the backing vocals and harmonies on this track and have to say it was an exciting and wonderful project to be involved in.
"The song was selected to represent this important message at international level and along with my co-singers and Kate, we are just standing so proud and tall today."
Our recording has gained AirPlay and sales all over the world with funds raised for UNICEF. Participants came from 24 countries to record the project Australia, Brazil, China, Ethiopia, France, Germany, India, Ireland, Israel, Italy, Japan, Macedonia, Malaysia, Mexico, Netherlands, New Zealand, Phillipines, Portugal, Russia, Scotland, South Africa, the UK, Ukraine, the USA and Uzbekistan.
Click the link below listen and look, support and share…
Video link – https://www.youtube.com/watch?v=EBlWDLevRiY
The recording can be downloaded from the following sources…
iTunes http://apple.co/2aEveYn
CD Baby http://bit.ly/2cwTJGY
Googleplay http://bit.ly/2cL4DZy
---
TUESDAY, SEPTEMBER 20, 2016
Nominations open for 2017 Queen of Country Music Quest
Nominations for the 2017 Queen of Country Music Quest have opened with local Tamworth businesses and community groups urged to get involved in the event that's been supporting local women since 1984.
This year, the Quest has been given an added boost with the announcement it will be run by the Tamworth branch of international female advocacy group Zonta, which empowers women through service and advocacy.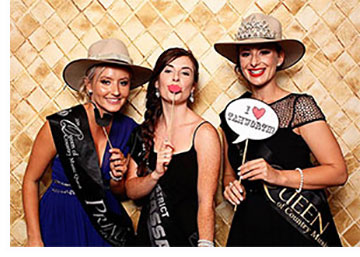 Tamworth Zonta Club President Deb Maes said she was excited about taking the Quest forward.
"The club is committed to expanding the Quest and are joining collaboratively with others in the community so the Quest can be an even more valuable experience for entrants, sponsors, employers and the whole community," Deb said.
"Now in its 32nd year, the Queen of Country Music Quest empowers young women from the Tamworth region to develop important personal and professional skills like public speaking, networking and community service."
Nominations close September 30, and are open to women aged 18-35 years who must be nominated and sponsored by their employer, a local business or community organisation to get involved.
All Quest nominees will receive professional development in October and November including workshops on etiquette, grooming, personal presentation, media training, confidence coaching and a six-week public speaking and leadership course from Tamworth Communicators Toastmasters.
In December, 15 Quest finalists will be named, then officially "sashed" at the Tamworth Country Music Festival Opening Concert on Friday January 20. These finalists will act as advocates of the Tamworth Country Music Festival and also of Tamworth as a destination of choice in NSW.
The major honours – Queen and Princess of Country Music – will be announced at a gala dinner at the Tamworth Jockey Club on Friday January 27.
The winner will be awarded the major prize, which this year is a trip to Tamworth's New Zealand sister city Gore where she will represent Tamworth at the Gore Country Music Festival.
Both the Queen and Princess will be ambassadors for Tamworth and the region throughout 2017, spending the 12 months involved in a range of high-profile civic and community events, guest speaking engagements and corporate and festival functions.
Last year's Quest Winner Madeline Lang encouraged local women keen on personal and professional development to seek nomination from their employer or community group.
"The Quest is a unique experience and I would absolutely encourage anyone who is interested in personal development to get involved. It's also a great chance to learn new skills, gain professional and personal confidence and make some good friends along the way," Madeline said.
Entrants must be available to attend all scheduled events throughout the Tamworth Country Music Festival and later events throughout 2017.
Photo: the reigning Queen of Country Music Maddy Lang, Princess Dominique Judd and Miss Congeniality Adina Hanley.
---
MONDAY, SEPTEMBER 12, 2016
Michael and Allan collaborate
Michael Carpenter has released a "surprise" new single and video, a duet with co-writer Allan Caswell, Back When I Was Older.
Sydney based Michael releases the single to radio today and is also in the process of making it available on digital services.
The pairing came about as a result of the regular songwriting sessions Michael and Allan have been undertaking throughout the year, resulting in a stockpile of "great material", with no immediate outlet.
A recent conversation between the two discussed the idea of starting a project together, but as both have recent releases, it didn't seem viable.
 "We came back from lunch after basically talking ourselves out of doing a project together and wrote Back When I was Older almost straight away as a clear duet," said Michael.
"At that point it seemed like fate was telling us the time was right."
They started recording their lead vocal parts with multi-instrumentalist Michael handling all of the musical content over the next few hours.
The track is described as "a rocking Australian country track" discussing the invigorating and confusing nature of getting a little older.
"Allan and I both feel like we're liberated by our experiences as 'men of a certain age'," Michael said. "Everything used to be so serious and had so much 'importance'. Now we both seem to be having a lot more fun with our careers in this crazy music world. It's made us feel young again!"
Michael has had a busy year. Apart from his work as an in-demand record producer at his Love Hz Studios, he released a guitar pop solo album called The Big Radio early in the year, following that up with his alt  country project The Cuban Heels and their new album Ain't Nothing Left To Say.
He's also part of the new country combo The April Family who are in the final stages of recording their debut album with two successful singles under their belt in 2016.
Allan Caswell needs no introduction. With seven Golden Guitar awards to his name, he's no stranger to the Australian Country Music scene. He's recently released his new album 50 Years In Oz celebrating his long career as a vocalist and prolific writer.
He recently broke his own record for the number of songs recorded in a single year... Back When I Was Older being number 54 for 2016.
Michael and Allan are now in discussions about the viability of turning this one off single into a full-length album project.
"One step at a time. Let's see how the single goes first!" Michael said.
---
FRIDAY, SEPTEMBER 9, 2016
Suzannah heads to Nashville
Suzannah Espie, one of Australia's most recognised songwriters, has been performing a mix of country, soul, blues and pop since she first took to the stage with her alt country pop band GIT in 1997.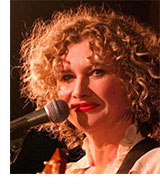 And this September she will be heading to Nashville as part of the Sounds Australia contingent of Australian artists to AmericanaFest, appearing at showcases at some of Nashville's most iconic venues alongside Jordie Lane, Shane Nicholson, The Yearlings and more, from September 20 to 25.
Suzannah says she is thrilled to return to a place she cites as a spiritual home of the music she loves and heavily influences her writing. As well as performing, she will be involved in co-writing ventures and panels that run for five days as part of the conference, building networks and opportunites to tap into new markets.
Suzannah's latest album is Mother's Not Feeling Herself Today which tackles the subject of motherhood.
"It's a sumptuous and ornate affair that isn't afraid to venture into the dark, fear-wracked corners of the parental experience," said a spokesman for the artist.
"The country soul sound of her music perfectly channels the emotion in her songs with great weight and sensitivity from traditional country to fragile folk. The standout of many highlights is the blues gospel feel of I'm Sorry featuring a 13 piece choir that includes some of Melbourne's finest female singer/songwriters."
---
TUESDAY, SEPTEMBER 6, 2016
New from Phil
New Zealand Country Music Association of New Zealand Male Artist of the Year Phil Doublet has  released a new single, Keep You Hangin' 'Round.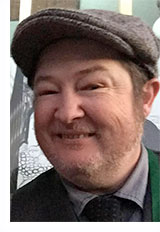 The song is described as a catchy country anthem setting the scene for a summer to remember.
"Phil interprets the euphoria of discovering new love and being hooked in every way," said a spokesman for the artist. "With catchy guitar work, his new feel-good song will certainly be beside you while driving down the highway of life."
After the 2013 release of his first album Stone & Wood, which earned him the 2014 Male Artist of the Year title, the Christchurch singer/songwriter is set to release his second full-length recording, Endless Highway.
One of New Zealand and Australia's most respected instrumentalists, Phil is has been known predominantly as a member of Luke O'Shea's Medicine Wheel band having performed for many years with the star, including at the Golden Guitar Awards in 2014 when Luke won with The Drovers Wife.
Phil is also a member of the Ranchsliders a much loved Christchurch band.
"Above all he is also an amazing writer and outstanding artist in his own right and the quality of both his album Stone & Wood and now his sophomore album Endless Highway shows what this greatly talented artist can present in a stunning body of work."
Weblink – www.phildoublet.com.
---
MONDAY, SEPTEMBER 5, 2016
Deni Ute Muster turns 18
The popular Deni Ute Muster is celebrating its 18th year this year with what organisers say will be the biggest Muster yet.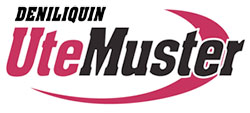 The October long weekend event is described as the ultimate bucket-list destination for music, utes and the AFL Grand Final with more than 100 separate on-site attractions for all the family to enjoy.
Officially kicking off on AFL Grand Final eve, the world record event will be opening the camping grounds from noon Thursday so ticket holders have an extra night on the Plains and wake up on site ready for the day's entertainment which will include a special breakfast event in the main arena which the organisers will be announcing shortly.
Renowned for its atmosphere and diversity, organisers are thrilled to have international country superstar Keith Urban headlining Friday night's festivities. Supporting Keith on the main stages will be Catherine Britt, Troy Cassar-Daley, Christie Lamb and John Williamson. The Day Stage keeps the music playing throughout with artists including James Blundell, Billy Bridge, the Iain Archibald Band and Rebecca Lee Nye.
Saturday's entertainment includes the AFL Grand Final on the big screen and Day Stage performances from Brigginshaw, Missy Lancaster, Mick Lindsay and Hayley Marsten before the Main Stages kick off the evening's celebration with Adam Brand & The Outlaws, Busby Marou, Deep Creek Road, James Reyne, Shannon Noll and The Sunny Cowgirls.
In addition to the music, a Muster highlight this year will be the Isuzu Ute Iron Summit – the steepest 4WD Ramp in the World.
This year has also seen a rise in entries for ute activities… the GME Circlework (up 48 percent), GME Go to Wo (up 88 percent) and the Milwaukee Barrel Race (up 78 percent).
Kate Pitt, Deni Ute Muster General Manager, said: "There is nothing like the Deni Ute Muster and nothing like what we have planned for our 18th birthday."
NSW Minister for Trade, Tourism and Major Events Stuart Ayres said the Deni Ute Muster is one of the country's premier regional events.
"The NSW Government is proud to support this iconic Australian event which promises a stellar line-up of world-class performances," he said.
"We look forward to showcasing this region to a global audience and welcoming visitors to Deniliquin later this month for a fantastic Regional NSW experience supported by our tourism and major events agency, Destination NSW."
Weblink – www.deniutemuster.com.au.
---
FRIDAY, SEPTEMBER 2, 2016
NeillyRich stepping out In Nashville
Rising star duo NeillyRich are to make their Nashville debut at the famous Bluebird Café in September during Americanafest on September 20.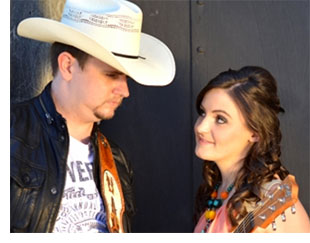 Matthew and Amelia will be traveling with the Sounds Australia contingent and playing showcase events that will also include well known Aussie acts Kirsty Lee Akers, Brad Butcher, Shane Nicholson and the Weeping Willows.
The artists were hand-picked to perform as part of the annual event with many demonstrating great potential for growth in the American market, said a spokesman for Sounds Australia.
"We could not be more thrilled with this opportunity," Amelia said. "When Dobe (Newton) contacted our manager to tell us that we had made the cut we were over the moon. It has been such a massive year for us and this just makes us excited for where we are headed beyond 2016!"
"If country music ever needed a poster couple for the Tamworth Festival's ability to bring hearts and minds together, then look no further than this dynamic duo," said a spokesman for the artists.
"As far as worlds colliding in Tamworth , these guys all but own that love story. Caught up in the excitement and energy of the 40th anniversary Festival in 2012, the two discovered their destiny was intertwined when they made sweet music together for the first time at the Australian Academy of Country music. They came to perform and left with a life-long bond.
"Now married, New Zealand born Matthew McNeilly and Kempsey girl Amelia Richards would probably best be described as the 'rough-around-the-edges' rogue and the 'beautiful rose' who tamed him. Together their musical chemistry is simply undeniable."
"We love making music," Matthew said, "but it's so tough to get a chance to perform in the USA at an event like this. As artists we are so incredibly grateful that Dobe and the Sounds Australia team present these types of opportunities. We can't wait to get on that plane!"
McNeilly Rich 2016 highlights to date include winning the New Zealand Golden Fern Award for Best Group/Duo, winning the Frank Ifield International Spur Award, achieving a UK Country Chart Number two song, being a nominated finalist for the Mo Awards, as well as supporting Kirsty Lee Akers and Daryl Braithwaite on national tour events.
The duo will be releasing a new EP in early 2017.
Weblink – neillyrich.com.
---
THURSDAY, SEPTEMBER 1, 2016
New from Sam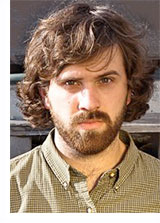 Sam Newton has released a new single titled Hold You Down.
A prolific songwriter, Sam has been writing and performing for 10 years, working within time-tested folk and traditional country and blues foundations reminiscent of Paul Kelly, Neil Young and Townes Van Zandt.
Billed as "a staple in the Australian Americana alt country scene," Sam's expressive melodies and vivid lyrics tell stories of life and death, crime and punishment, love and loss, according to a spokesman for the artist.
Born in suburban Sydney to a music-loving family, Sam knew he was going to be a musician from the very beginning. He pleaded with his parents for guitar lessons at the commencement of high school and wrote his first song three weeks later. Now at age 28, he has toured nationally four times and put out two acclaimed releases.
"Hold You Down is a deeply personal song for Sam Newton," the spokesman said. "Its lyrics come from a place of truth that songwriters often don't understand until combined with melody and chords. It speaks of emotional turmoil and the heavy burden caused by mental illness."
Weblink – samnewtonmusic.com.