---
WEDNESDAY, SEPTEMBER 23, 2015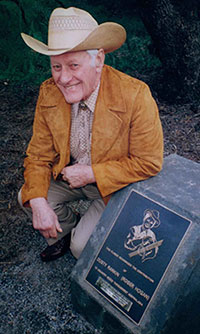 Vale – Dusty Rankin
Australian country music pioneer Dusty Rankin died yesterday aged 91.
Dusty, aka Roger Hogan, lived in Birchip, Western Victoria, for all of his life and was revered for his early recordings for Regal Zonophone, Hadley and Columbia labels.
Dusty was honoured in 1980 by being inducted into the Hands of Fame in Tamworth, and the ultimate accolade being elevated to the Roll of Renown in 1996.
With a very strong fan base, even into his latter years, he was a regular attendee at the Tamworth Country Music Festival until his age got the better of him.
His home town recognised his contribution to Australian country music by erecting a plaque in Birchip's main Street.
Photo: Dusty pictured with his Birchip plaque.
---
MONDAY, SEPTEMBER 7, 2015
Southern Stars finalists announced
Finalists in the 2015 Southern Stars – the Australian Independent Country Music Awards – have been announced.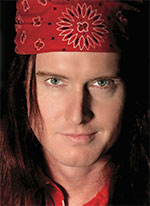 For Single of the Year, finalists are (in alphabetical order by track title) Girl In A Million by 8 Ball Aitken (pictured), Gotta Take A Minute by Dana Hassall, Joshua by Aleyce Simmonds and Sometimes When You Lose You Win by Allan Caswell.
For Album of the Year... Cowboys & Sunsets by Roo Arcus, The New Normal by 8 Ball Aitken, Sometimes When You Lose You Win by Allan Caswell and Somewhere Better To Be by Doug Bruce.
For Heritage Track of the Year... Australia's Colonial Sons by Graham Rodger, The Gallery by The Bobkatz, Lorraine by Dean Perrett and When We Were Young And Stupid by Allan Caswell.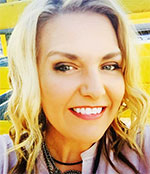 For Male Artist of the Year... 8 Ball Aitken with Girl In A Million, Doug Bruce with Broke Down Heart, Michael Bryers with Sideshow and Allan Caswell with Sometimes When You Lose You Win.
For Female Artist... Clelia Adams with Play The Song, Tori Darke with I Belong To You, Seleen McAlister (pictured) with She's Getting Stronger and Aleyce Simmonds Joshua.
For Rising Star Make... Steve Cheers with Roger That, Glen Mofffatt with Superman Lunch Box, Brendan Smoother with Stretcher Bearer and Justin Standley with Return Of The Stockman.
For Rising Star Female... Courtney Conway with Burning Your Memory Down, Dana Hassall with Gotta Take A Minute, Becci Nethery with I Wrote This One For You and Michelle Plozza with Colour Me Happy.
For Group/Duo of the Year... The Bobkatz with The Gallery, Carter & Carter  with What A Wonderful World, The Col Finley Band with She Country and The Sherrahs with Shadows.
Award winners will be announced as part of the Milrura Country Music Festival which runs at the end of September through the October long weekend.
Weblink – www.milduracountrymusic.com.au.