NEWS ARCHIVE – SEPTEMBER 2014
---
TUESDAY, SEPTEMBER 30, 2014
Kasey to headline at Deni
Kasey Chambers will headline at this weekend's Deni Ute Muster following the withdrawal of Jimmy Barnes on doctor's orders following on-going health problems.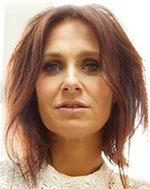 Having just announced a national tour starting in November, and releasing her 10th studio album, Bittersweet, Kasey is returning to the Muster stage.
"Sorry that Jimmy can't make the Deni Ute Muster... but I'm happy to be stepping in to fill those mighty shoes..." Kasey said. "I've always loved playing at Deni and can't wait to get that chance again this weekend. Will have to brush up on my Barnsey songs tho... eek!! Get well Jimmy!"
With only a few days left until the Deni Ute Muster kicks off its 16th birthday celebrations, the set-up is well and truly underway with Mack the Transporter and Lightning McQueen – two of the stars of the popular Disney-Pixar animated films "Cars" and "Cars 2" – and the "hugely anticipated, record-breaking, supercharged" Holden GTS Maloo (declared "the world's fastest car") already on their way to Deniliquin.
Also on its way is the 1,000 horsepower JCB GT, a unique "one-off" machine powered by a supercharged Chevrolet V8 big block engine and equipped with a belt driven supercharger and pair of four barrelled Holley carbs.
The JCB GT will be joined in the Arena by the JCB Dancing Diggers whose acrobatics have become a YouTube hit.
Over the two days of the Muster, fans will be treated to the Bull Ride Spectacular, the Australian National Circle Work Championships, Yarn Bombing a Ute, the Ute Museum, Holden Grunt Off, Holden Barrel Race, Show 'n' Shine, Carnivale Corner, the World Record Blue Singlet challenge, helicopter rides, the mechanical bucking bull, woodchop demonstrations and Whip Cracking Championships and many more attractions setting the scene for what will undoubtedly be "one hell of a Muster".
Muster MCs The Sunny Cowgirls will take to the main stage on Saturday afternoon for their own performance and the Muster welcomes back AFL Legend Billy Brownless, five time Olympic Medalist Melanie Schlanger and Olympic Swimmer Chris Wright as official Deni Ute Muster ambassadors at this year's event.
Weblink – www.deniutemuster.com.au.
---
MONDAY, SEPTEMBER 29, 2014
McClymonts for Festival of Chocolate
Star country trio The McClymonts have been booked to play this weekend's Festival of Chocolate in Sydney.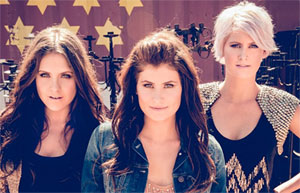 Organisers say The Rocks in Sydney will be transformed into a chocolate oasis with visitors able to wander from stall to stall tasting, indulging and taking home all kinds of delectable treats, and even join smoothfm's Cameron Daddo in the Callebaut Test Kitchen.
The McClymonts – Brooke, Mollie and Sam – will sing their track Forever Begins Tonight.
NOVA Entertainment is extending the brand with the festival now sponsored by the second series of Network Ten's "Recipe to Riches".
The smooth Festival of Chocolate will be staged this Saturday and Sunday.
NOVA Entertainment's Group Marketing Director Tony Thomas said: "The smooth Festival of Chocolate is another example of smoothfm creating great experiences for Sydney-siders.
"With so many strong exhibitors, partners and sponsors, this is a must attend event in Sydney for all the chocoholics out there."
Weblink – www.smoothfestivalofchocolate.com.au.
Gallipoli cruise for James
A song started in Tamworth and inspired by the city's military history has meant a visit to Gallipoli in 2015 for leading country singer/songwriter James Blundell.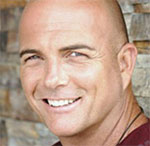 The Northern Daily Leader's Rebecca Belt reports the multi-award-winning country artist, who has enjoyed success on the country and mainstream music charts, said it was one of the most special projects he had worked on from his Tamworth links.
In 2007, former 12th/16th Hunter River Lancers recruiting officer and now Defence Reserve Support Council Central North and New England Regional Manager Captain Shane Green approached James to write a song about the Charge of Beersheba.
The charge was led by the 4th and 12th Australian Light Horse brigades in World War I, and Tamworth's army reserve unit traces its history directly from the 12th Light Horse.
The resulting song, Riding Into Town, led James to be invited to perform aboard the 2015 Gallipoli Cruise.
He will give six performances over the three weeks he'll spend on board and will perform the full unedited version while the sun sets during the cruise up the Suez Canal. Other performers will include Daryl Braithwaite, Kate Ceberano, Ross Wilson and John Williamson.
James said being a slightly different artist worked in his favour this time, because an organiser said he chose him because they wanted something different.
"When he heard about the Sinai and the importance of the Beersheba Charge, which goes straight back to the Lancers, that's what made the decision."
James said the ship would follow the route of the troop ships that left from Albany, WA, and travelled to Gallipoli for the landing on April 25, 1915, via the Cocos Islands, Colombo in Sri Lanka and Egypt. The cruise continues to Greece and finishes in Italy.
"The troops all embarked in Albany and we'll follow the route they took to land in Anzac Cove," he said.
The cruise anchors off Anzac Cove for two nights a week before Anzac Day and, on the special day, they'll mark the centenary of the landing with a service in the cove.
"Our family historian, my father's mother, had the diary of one of (her relatives), who was a naval surgeon anchored off Gallipoli, and he wrote: 'I never thought I'd see the day I'd be ashamed to be English, but what we're doing to these colonials is reprehensible'," James said.
"Having family there and now having the chance to do this is like retracing family footsteps."
The cruise leaves Perth on March 26.
Weblink – www.jamesblundell.com.au.
---
FRIDAY, SEPTEMBER 26, 2014
Mildura Festival kicks off today
The 10 day Mildura Country Music Festival kicks off today with a big program of activities.
To give visitors an idea – and a taste – of some of what's to come...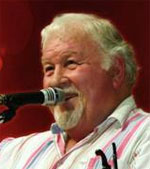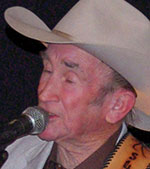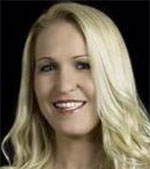 Camp Oven Country walk-ups get underway at Apex Riverbeach from 6am with host Warren Mahoney and special guest Chooka Williams; Graeme McCardle's walk-ups at the Gateway Tavern run from 7:30; and the Poets' Breakfast is at Buronga's Edge Hotel from 8am...
The Wentworth Club has line dancing workshops from 10am with Rhonda Menzies followed by Cameron Mason at 2 and The Gol Gol Hotel features Rodney Vincent and Slim Newton (pictured, above centre) from 1pm...
The Coomealla Club at Dareton will have shows from 2pm with the tried and true "Girl's Night Out" this afternoon from 4 with host Marie Hodson and stars Connie Kis Andersen, Adi Burgess, Pixie Anne, Amber Joy Poulton, Pixie Anne and Kiara Rodrigues while Bec Hance takes the stage at 6 with Heartbeat taking over at 9...
Woodsies Gem Shop has Don Costa and John O'Dea from 12noon while The Gateway Tavern features Reg Poole (pictured) and Johanna Hemara (also pictured) from 2...
The Comealla Golf Club has the Dwayne Elix Show from 7:30 with stars Ernie Constance, Des Morgan, Slim Newton, Dave Prior and Pete Smith...
Over at Wentworth's Crown Hotel, Tom Maxwell takes the stage from 8pm while the Rodney Vincent Show takes centre stage at the Edge Hotel at the same time with stars Damien Agius, Samantha Bellamy, Big Sky, Paul Gibbs, Johanna Hemara, Cameron Mason and NeillyRich...
The Irymple Hotel features The Gunbarrel Highwaymen at 7 starring Owen Blundell, Terry Gordon and Reg Poole with special guest John O'Dea while the Gol Gol Hotel has Lance Birrell and John Smith at 8pm...
The Mid City Plantation Motel has Don Costa performing from 7 while the Mildura RSL has Kim Ritchie at the same time followed by Allan Caswell at 9...
Mildura's Working Man's Club has the Lee Forster Dance Party scheduled from 8 with guests Courtney Conway and Kate Cook and the Pizza Cafe at The Grand features Sharon Benjamin and Bill Gray from 8, at the same time, The Wentworth Club has Country Horizon...
Late night-wise, the Wentworth Club has CD Requests Line Dancing from 10pm with Rhonda Menzies and the Mildura Brewery stars Dozzi and Star Maker 2014 Jared Porter at 11:30...
The big Friday first day program at Nowingi Place runs from 10am hosted by Sharon Benjamin and features, in order of appearance during the day Sharon, Ernie Constance, Connie Kis Andersen, Damien Agius, Kate Cook, Terry Gordon, Kim Ritchie, NeillyRich, Kiara Rodrigues, HeartBeat, Bill Gray, Adi Burgess, Des Morgan, Jared Porter, Country Horizon, Courtney Conway, Lance Birrell and Samantha Bellamy...
At the Wentworth Wharf, Country On The Darling runs from 11am hosted by Dave Prior and starring, in order of appearance, Steve Passfield, Dave, Alan Caswell, Pete Smith, Amber Joy Poulton, Tom Maxwell, Marie Hodson, Owen Blundell, Bec Hance, Graeme McCardle, John Smith and Dwayne Elix...
And that's just day one!
Full program details for today, and the remaining nine days, can be obtained from the website www.milduracountrymusic.com.au.
Peak event of the Mildura Country Music Festival is the Australian Independent Country Music Awards (or Southern Stars) which will be staged Saturday night, October 4.
Chart Update – Doug takes over at the top
Doug Bruce's Broke Down Heart takes over the top spot on the national Country Tracks Top 40 singles chart tomorrow.
Amber Lawrence's Superhero is steady at number two, as is The Wolfe Brothers' That Kinda Night at three while The Sunny Cowgirls former number one, The Shed, is at four.
Adam Harvey's former number one, She Don't Know She's Beautiful, is steady at five, McAlister Kemp's Fight Me is at six and Jasmine Rae's These Hands is also steady at seven.
America's Maddie & Tae is at eight with Girl In A Country Song, Christie Lamb's Wish You Were A Cowboy is at nine and Dean Perrett & Troy Cassar-Daley's My Country, My Land rounds out the top 10 at 10.
Bullet performers for the week include Simply Bushed with Making Hay (28 to 12), the Graham Rodger/Catherine Britt duet Reach Out (37 to 13), John Williamson's Honest People (23 to 15), Kristy Cox with This (new at 17), Travis List's In This Corner (39 to 22), Dianne Lindsay's Jack's Bridle (30 to 23), Victoria Avenue's Knock Knock (new at 24), Clelia Adams' Honky Tonk Moon (new at 28), Georgia Fall's No Use For You (new at 34).
Other new entries to the chart this include Carter & Carter's What A Wonderful World (new at 39).
The full chart can be viewed at www.countrytrackschart.com.au.
---
THURSDAY, SEPTEMBER 25, 2014
Nominations open for 2014 Slim Dusty Awards
Nominations are now open for the 2014 Slim Dusty Community Mateship and Youth Awards which will this year become a stand-alone event to be staged at the Slim Dusty Centre in Kempsey (NSW) in November.

"At a gala dinner in the main gallery of the Centre with entertainment on November 28, we will recognise two members of our nationwide community of mates for their achievements," said Joy McKean, lifelong partner of Slim Dusty and Vice Chair of the Slim Dusty Foundation.
"The achievements are varied; good neighbours, good community supporters and leaders, and worthy recipients of their own community's nomination as prime examples of the values held and depicted by Slim and the people he sang and told about," Joy said.
"I would urge each and every one of you to nominate someone you believe is a good person to represent the Slim Dusty Community and Mateship Awards' values and show them that they are appreciated."
The Awards were developed a number of years ago and recognise and acknowledge worthy people within the community who represent these values and make a positive contribution to society.
"What an honour to be chosen as the winner of the 2013 Slim Dusty Community Mateship Award," last year's award winner Peter Nosow said.
"Winning the award has meant a lot to myself and my immediate family who have been equally thrilled by the achievement. It has been a real joy to be recognised in this way and to be part of the Slim Dusty Legacy to this wonderful nation. It makes me truly proud to call Australia home."
Nominations will be taken over a six-week period, closing on October 31. Nominations can be made via the website – slimdustycentre.com.au – or forms can be downloaded and completed and posted to the Slim Dusty Foundation, PO Box 70 Kempsey NSW 2440.
Any queries can be directed to the Slim Dusty Centre.
---
WEDNESDAY, SEPTEMBER 24, 2014
Bush Laureate Awards break new ground
One of Tamworth's headline January Festival events, the Australian Bush Laureate Awards, will break new ground in 2015 by moving to a new presentation timeslot.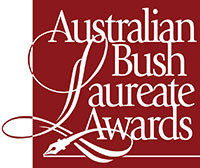 While the Awards themselves will remain unchanged, the long established, traditional Tuesday afternoon show in the Tamworth Town Hall will become an evening event.
This is due to a new programming format for the Town Hall in the coming year, according to organisers, Max Ellis Marketing.
The Bush Laureates, which started in 1995, were originally held at the Longyard Hotel and later at West Leagues, but moved into the Town Hall in 1999.
A spokesman for the organisers said an early 7pm start on Tuesday evening should make the event more accessible to both visitors to the Festival and locals alike.
The Bush Laureates present a number of Golden Gumleaf trophies including Book of the Year, Album of the Year, Single Recorded Performance of the year, Published Poem of the Year and the very popular Recorded Australian Song Lyric of the year for both Contemporary and Traditional songs.
The Judith Hosier Heritage Award, which commemorates one of the founders of the Bush Laureates and is presented to a person (or organisation) who has made an outstanding contribution to Australian rhyming bush verse, will also be announced on the night. Last year's winner was long-time Brisbane supporter and promoter of bush verse, Trisha Anderson.
Other winners in 2014 included well-known poets David Campbell and Greg North and singer/songwriters Lee Kernaghan, Luke O'Shea and Norma O'Hara Murphy.
The Bush Laureates are renowned for the very popular themed concert of verse and song that makes up much of the presentation. This year's theme will feature a tribute to Gallipoli, celebrate the 100th anniversary of C.J. Denis's "Sentimental Bloke" and salute the great Jack O'Hagen.
The Bush Laureate Awards will be are held in the Tamworth Town Hall at 7pm on Tuesday, January 20, 2015. Tickets, at $25, will be available online via www.tcmf.com.au.
Nominations for the Awards, which are now being accepted, close on Monday October 27.
Nomination forms can be downloaded from the website www.bushlaureate.com.au.
First CMAA international award goes to Jeff
Jeff Walker, head of the Nashville based AristoMedia Group, has been presented with a Lifetime Achievement Award by the Country Music Association of Australia (CMAA).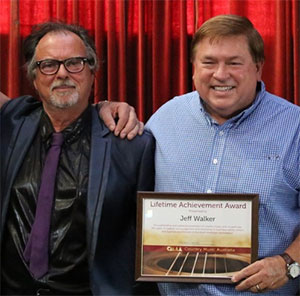 It's the first ever such award presented by the CMAA and recognises "outstanding and sustained promotion of country music and, in particular, 30 plus years of support, encouragement and mentoring of Australian artists, writers and business practitioners in the North American marketplace.
The award was presented by CMAA President Dobe Newton at an Australian music event during the recent Australian Music Festival and Conference.
No one is more deserving of this first international award determined by the CMAA Board," Dobe said.
Jeff, who is President/CEO of AristoMedia, is an ex-patriate Australian himself who has chalked up 34 years running the entertainment marketing company (Jeff also received this year's CMA [America's Country Music Association] Jo Walker Meador International Award, which is given to someone whose efforts have had an impact in expanding country music globally).
Jeff has played a large part in country music's international reach, with honours including the CMA President's Award, the Canadian Country Music Association's Leonard T Rambeau International Support Award, an Operation Troop Aid Certification of Appointment and being named an International Ambassador by International Country Music Day Organization.
He has also made lasting contributions during his four decades in the music industry through his efforts in other leadership positions outside of his company. He has served on the boards of the Canadian Country Music Association, Leadership Music, NARAS (The Recording Academy) and the Nashville Film Festival where he served as President in 2004/05. Currently, Jeff holds positions on the boards of America's Country Radio Broadcasters and the CMA.
In a business where longevity is often measured in weeks instead of years, the AristoMedia Group stands out. Setting up shop in the attic of his home in 1980, Jeff established Aristo Music Associates. Now, nearly four decades later, the firm's successful track record is embodied in the many gold and platinum albums lining the office walls.
The AristoMedia Group encompasses a broad range of services dedicated to offering the entertainment industry innovative integrated marketing strategies.
Weblink – www.aristomedia.com.
---
TUESDAY, SEPTEMBER 23, 2014
New from Melinda and Beccy
The covers have finally come off a new album project from Melinda Schneider and Beccy Cole.
Great Women Of Country is a collaboration by the pair, recognised as two of Australia's finest country stars.
The first release from the new album, the Dolly Parton classic 9 to 5, has been distributed to radio nation-wide and "an energetic and fun video clip" has been produced to feature on the Country Music Channel (CMC).
Great Women Of Country is a collection of 22 classic country songs, bringing together Melinda Schneider and Beccy Cole's love of country music. As Melinda puts it: "both Beccy and I had always thought about doing an album like this individually… but I woke up one morning and the idea wouldn't leave me alone, so I called Beccy and asked: wanna do it together?". And so they have.
The selections the pair chose were so close to the core of who they are and what they've always done that they took on the task of producing it themselves, with Jeff McCormack engineering and troubleshooting.
"We tried to do the duets as real duets – looking at each other while we were singing, pushing each other on, the way you do it live," Melinda said. "That really worked with, for example, the bluegrass medley, which is something we've both loved, as part of our heritage, you might say."
"I loved revisiting the songs that were such a big part of my childhood," said Beccy, "they're timeless, they were old even then! These are some of the songs that I drew from to make my own music, to get to pay tribute to them by recording new versions is a great responsibility but such an honour.
"These are songs that gave women a voice at a time when it was harder to be heard – the songs that paved the way for generations to come. I enjoyed making this record with Melinda, we share a similar passion thanks to the influence of our mothers."
A series of special concert hall performances presenting the album "live in full" will incorporate Adelaide, Brisbane, Melbourne and Sydney with further dates to be announced. On-sale dates and booking details will be announced soon.
Weblinks – www.melindaschneider.com, www.beccycole.com.
---
MONDAY, SEPTEMBER 22, 2014
New from Amber
Amber Lawrence has released her latest album, Superheroes.
"Think about your home. Think about what's in your heart and at home. Write about that." This wisdom belongs to Troy Cassar-Daley and came during a shared conversation between and Amber Lawrence, a spokesman for the artist said, about songwriting.
"Simple, yet affecting words from an inspiring artist which Amber carried throughout the creation of Superheroes," the spokesman said.
The new release is Amber's fourth and described as her most personal full length release.
"The conversation with Troy resonated with Amber and greatly impacted on the lyrical and thematic approach to the new album's 13 tracks."
"There is a huge honesty in this album," Amber said. Much has changed since the "city girl" and University of New South Wales graduate threw in her well-paid accountancy job with Qantas and set out for a life on the road as a professional musician. Her approach to the craft has been extremely constant throughout... hard work and a heavy touring schedule, with the aim of winning over a legion of fans, one at a time if necessary.
Releasing her debut in 2007, Amber said she's taken her music to thousands of shows across the country to really find herself. "It's a fact she cites as crucial to having been able to produce an album which contains her finest work thus far – as a writer, performer and artist," the spokesman said.
Superheroes was produced by award-winner Matt Fell. "Each of the tracks is given its own space, free to flow musically where it may. No two tracks were written or produced in identical fashion, resulting in an exciting mix of tones and moods, with Amber's voice serving as the constant. In many ways, it is the closest studio capture of Amber's stage self."
The Superheroes story began in late 2012 while Amber was touring heavily in support of her third release, 3. "It dawned on her that gathering material for the follow-up release may not be such an easy task. Like many country singers, she had convinced herself that she'd already explored the ups and downs of her life in song and had little left to draw from for the next project.
"Of course this was not the case. Recalling events of recent years, including a relationship breakdown, moving home, dealing with the fringes of depression, healing and finding happiness again, she realised she still had plenty of stories to share."
"As they say, what doesn't break you, only makes you stronger, wiser, or a songwriter," Amber joked.
With a heavy bag of ideas, Amber headed to Nashville, returning three weeks later with 21 "inspiring new songs".
"I headed to Nashville for my first time last year and co-wrote two songs every day for three weeks," she said. "The process put me under great pressure to be the best songwriter I possibly could be. Each session I found myself digging deeper as a writer, and as a woman, to really write songs that I know will connect with my fans.
"As a person I felt I had failed, but I got up and kept going. I overcame sadness, fear and anxiety and I am happy again... all of this is in the album. It's all about finding inner strength and being your own 'superhero'."
"Of the new songs – and taking a nod from Troy's inspiring words – the song The Lifesaver, serves as a touching tribute to Amber's late father, a surf-lifesaver, whose life was changed dramatically and forever by a 'terrible stroke of luck' when he was 40.
"The track Superhero is equally connected to Amber's personal life, detailing the ability to call on one's own strength... to stand up for yourself and be proud of achieving that which you never thought possible."
Weblink – www.amberlawrence.com.au.
---
FRIDAY, SEPTEMBER 19, 2014
Bony Mountain this weekend
The Norma O'Hara Murphy inspired and organised Bony Mountain Music Festival is on this weekend... today, tomorrow and Sunday.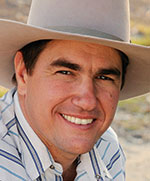 In just four short years, this festival has grown to have it's own unique reputation as "one of the best to attend".
"Our campfires are already burning," says Norma, "there's a great crowd already here so come and join us for a fabulous weekend in the bush."
Bony Mountain is located just two hours from Brisbane, and one from Toowoomba.
The street address is 1107 Upper Wheatvale Road Bony Mountain. More details about the festival, or even directions, can be obtained by phoning 0429 674 192. - 

The star line-up this year includes... Geoff Brown, Gary Fogarty, Errol Gray, Ged & Trudy Hintz, Keith Jamieson, Pixie Jenkins, Murphy's Pigs, Steve Passfield, Dean Perrett, Alisha Smith plus plenty of walk-ups. And... Norma, of course!
Weblink – www.bonymountainmusicfestival.com.
Chart Update – The Sunny's break Adam's number one
The Sunny Cowgirls break Adam Harvey's grip on the number one place on the national Country Tracks Top 40 chart with their song The Shed hitting the top spot in tomorrow's chart.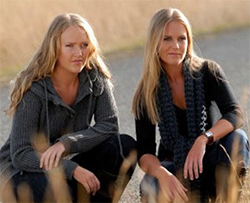 Amber Lawrence's Superhero bounds into second place from this week's number 18 position, The Wolfe Brothers' That Kinda Night is steady at three and McAlister Kemp's Fight Me re-enters the top 10 at number four.
Adam's former number one, She Don't Know She's Beautiful, is down to five, Doug Bruce's Broke Down Heart is at six and Jasmine Rae's These Hands is at seven.
Dean Perrett & Troy Cassar-Daley's My Country, My Land is at eight, Harmony James' Skinny Flat White is back in the top 10 at nine and the Davidson Brothers Take Me To The Mountain rounds out the leader board at 10.
Bullet performers for the week include Brothers3's They Call The Country (19 to 14), Sandra Humphries' Just One Night (25 to 20), Kasey Chambers' Wheelbarrow (33 to 27), the Viper Creek Band's Missing Me (40 to 28), Simply Bushed's Making Hay (new at 29), Kel-Anne Brandt's Green Door (re-entering the chart at 33) and Greta Ziller's Hunt For Love (new at 34).
Other new entries to the chart this include Jason Owen's Damn Right (new at 40).
The full chart can be viewed at www.countrytrackschart.com.au.
---
WEDNESDAY, SEPTEMBER 17, 2014
Applications open for Academy
Applications have opened for the Country Music Association of Australia (CMAA) Academy of Country Music January 2015 courses.
The Academy has influenced the careers of many of Australia's most up and coming country music acts since the first course was conducted in 1997.
Two courses are conducted, one for seniors and one for juniors. Both are "live in" courses, the juniors for one week, seniors for two and both run in Tamworth, Australia's Country Music Capital.
Both courses conclude with a graduation concert just before the beginning of the giant Tamworth Country Music Festival.
Leading Australian country music artists and musicians get involved in the Academy as tutors including the likes of Kevin Bennett, Brad Bergen, Lyn Bowtell, Karl Broadie, David and Merelyn Carter, Jim Haynes, Amber Lawrence and Tamara Stewart.
The Academy is led by Peter Winkler with Roger Corbett and Meryl Davis with a "daily influx" of speakers from the industry as well as a number of visiting country music stars.
Full details are available from the dedicated website academycountrymusic.com.au.
---
FRIDAY, SEPTEMBER 12, 2014
Gord wins Global Artist Award
Canada's Gord Bamford has been named winner of this year's CMA (Country Music Association) Global Country Artist Award.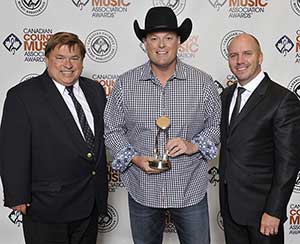 The expatriate Australian received the award during the CCMA (Canadian Country Music Association) Gala Dinner held last week in Edmonton. The award was presented by CMA Board members Ted Ellis and Jeff Walker.
"As a Canadian country music artist, it's an incredible honor to receive the CMA's Global Country Artist Award," Gord said. "To receive this recognition from CMA, the Nashville music community, and the CMA international membership is something every artist dreams of and I'd have to tell you honestly, I'm feeling an overwhelming sense of humble accomplishment not just for myself, but for all those who play my music, come to my shows, and work behind the scenes."
Gord won two CCMA Awards this year, Male Vocalist of the Year and Single of the Year for When Your Lips Are So Close, bringing to 18 his total of Canadian Country Music Association awards since 2008 when he won CCMA Top New Male Talent of the Year.
His current release, Country Junkie, debuted in the number one spot on the Nielsen Soundscan Top Country Albums Chart and also garnered Gord his first ever number one single. In March, he won his third Juno Award nomination for Canadian Country Album of the Year for Country Junkie.
Gord recently raised more than CA$500,000 at the Seventh Annual Gord Bamford Charity Golf Classic n Alberta, Canada, which benefits the Gord Bamford Charitable Foundation. To date, the singer has raised almost CA$2 million for his foundation which supports a variety of causes including children's hospitals all across Canada, The Make a Wish Foundation, Ronald McDonald House, and Big Brothers and Big Sisters.
The Global Country Artist Award recognises outstanding achievements by a country music artist originally signed outside of the United States, in both furthering the popularity of country music and bringing attention to the country music format in their foreign-based territory.
Previous have included Lee Kernaghan (2003), Kasey Chambers and Slim Dusty (2004), Paul Brandt (Canada, 2005), Jason McCoy (Canada, 2006), Troy Cassar-Daley (2008), Catherine Britt (2009), Tommy Emmanuel (2010), The McClymonts (2011 and Jasmine Rae (2012).
Chart Update – Adam dominates the top spot
Adam Harvey's She Don't Know She's Beautiful continues its stranglehold on the number one position on the national Country Tracks Top 40 chart, this week for the eighth successive week.
Doug Bruce's Broke Down Heart is steady for the second week at two with The Wolfe Brothers' That Kinda Night is at three and the Davidson Brothers Take Me To The Mountain is at four.
The Dean Perrett/Troy Cassar-Daley duet, My Country, My Land is at five, The Sunny Cowgirls' The Shed is at six and Christie Lamb's Wish You Were A Cowboy is at seven.
The McClymonts' Here's To You And I is at eight, Jasmine Rae's These Hands debuts in the top 10 and nine and John Williamson's Honest People is at 10.
Bullet performers for the week include the Dianne Lindsay's Jack's Bridle (new at 14), Brothers3's They Call The Country (24 to 19), Lyn Bowtell's Heart Of Sorrow (31 to 20), Paul Costa's Right Back At Ya (26 to 23), Jess Holland's Revolving Door (34 to 27), The Sou'Westers' Lovers Do (new at 29), Kasey Chambers' Wheelbarrow (new at 33), Lynda Barnes' Flannel Flowers (re-entering the chart at 36) and Justin Standley's Stand By Me (re-entering at 37).
Other new entries to the chart this week are Travis List's In This Corner (new at 39) and the Viper Creek Band's Missing Me (at 40)
The full chart can be viewed at www.countrytrackschart.com.au.
---
THURSDAY, SEPTEMBER 11, 2014
Irish country star Derek Ryan tours Australia
Irish country music star Derek Ryan arrives for an Australian tour this week just as his new album The Simple Things debuts at number one in his home country.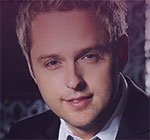 Derek kicked off his "Country Soul" Australian tour last week at the Rooty Hill RSL and takes in Bendigo, Brisbane, Canberra, Melbourne and Rockhampton.
"It is a dream come true to perform my music to an Australian audience," he said. "It is one place I have never visited before and I am extremely excited to take my music to a new audience at the other side of the world. Australia, like Ireland, has a great love for country music and I hope my music will be well received."
Derek's Country Soul was released in late 2013 and reached number two on the Irish country music charts and went on to win Album of the Year at the Irish Country Music Awards. It features the hit singles 100 Numbers, Raggle Taggle Gypsy and his version of Avicii's worldwide hit from last summer Wake Me Up.
His current single, Hold On To Your Hat, a duet with Sharon Shannon, is the first release from his next album which is due out this Autumn.
Weblink – www.facebook.com/DerekRyanMusic.
---
FRIDAY, SEPTEMBER 5, 2014
Bob and Donna salute Hands of Fame
Multi-instrumentalist Bob Howe and vocalist Donna Fisk have joined forces to salute the songwriting and recordings of fellow inductees in the Australian Country Music Hands of Fame.