---
THURSDAY, OCTOBER 31, 2013
Peter and Jadon announced winners of the 2013 Slim Dusty Awards
Peter Nosow and Jadon Tree were announced on Saturday night as winners of the 2013 Misty Mountain Health Retreat Slim Dusty Community Mateship & Youth Awards in Slim's hometown of Kempsey, NSW.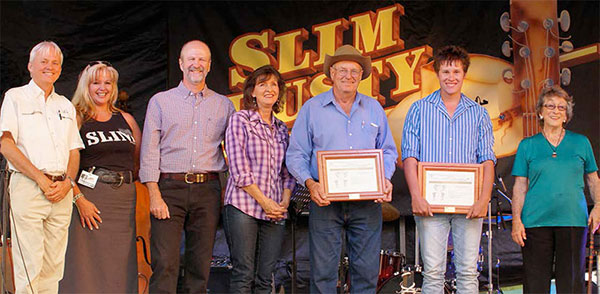 The announcement was made in front of a large crowd on the major night of this year's Slim Dusty Country Music Memories week.
Peter, from Landsdale in Western Australia, was nominated as an outstanding individual under all aspects of the Mateship Award criteria, according to a spokesman from Awards organisers the Slim Dusty Foundation, but especially for his wide-ranging community involvement over many years.
This involvement has includ as a church group youth leader, committee member of the Engineers Association of Australia WA branch, the Nursery Industry Association of Western Australia, the Wanneroo Rural Ratepayers Association and Landsdale Residents Association, the Perth Accordion Club and Perth Accordion Orchestra and Curtin Flying Club for the past 15 years where he has been instrumental in organising social fund-raising events for the Starlight Children's Foundation, the Royal Flying Doctor Service and Canteen.
The founder, with his wife Lyn, of Landsdale Rose Gardens, Peter is currently a member of Rose lntroducers of Australia and has been their president for the last almost four years. This small group of Australia's most successful rose growers all work together as "good mates" under Peter's leadership, pooling resources to provide an enviable display each year at the Melbourne International Flower & Garden Show. The group also contributes substantially to the National Rose Trial Gardens & Awards presentation event each year in Adelaide.
"As part of his business in introducing new varieties of roses to Australia each year," the spokesman said, "Peter has derived much satisfaction and pleasure assisting many charities by working together with them in introducing a 'charity' rose, thereby raising funds for them through sales of the rose. Charities including the Olivia Newton-John Cancer & Wellness Centre in Melbourne, Beyondblue, the Depression Initiative, the Slim Dusty Foundation, The Starlight Children's Foundation, the Royal Flying Doctor Service and the Silver Chain Nursing Association have been able to raise tens of thousands of dollars over the last few years."
Youth Award winner Jadon is a 17-year-old Adnyamathanha man who has worked hard against the odds to make a difference not just for his life but also for the life of others, according to Awards organisers. "He and his family moved back to Hawker in outback South Australia a few years ago and in that time he has really made a difference in that community.
"He realised that young kids didn't have much of a chance for sport in a small town like Hawker so he set up coaching clinics, which he ran in football, basketball and cricket."
Jadon was diagnosed with Glomus tumour, a rare childhood cancer, at the age of 13 and had to have radical surgery to overcome the cancer. "He took all of this in his stride and says he has to make the most of every opportunity because other kids aren't as lucky as him.
"He is very proud of his culture and has spent a lot of his young life out with his Nanna and others learning his culture. He has shared his culture with large groups and passes on information where appropriate to younger Adnyamathanha people."

As part of his community service, Jadon has just been made a No Smoking Ambassador for the State of South Australia, a role he is undertaking as he believes it is vitally important that children don't take up smoking. He has also been involved in helping with renovation of the Pichi Richi Railway in Quorn.
Jadon is in his second year of an electrical apprenticeship which started as a school based apprenticeship when he was just 15 and completed his South Australian Certificate of Education in year 11 at 16 years of age (a year earlier than the norm). This year, he was named School Apprentice of the Year in the South Australian State Training Awards and NAIDOC Youth of the Year for the Port Augusta.
The Misty Mountain Health Retreat Slim Dusty Community Mateship & Youth Awards have been developed to recognise and acknowledge worthy people within the community who make a positive contribution to community and society and represent the integral life values that Slim Dusty lived by… "Fairness, Mateship, Family and Community along with Learning".
Further information about the Awards and the Slim Dusty Foundation can be obtained from the website
www.slimdustycentre.com.au.
Photo (from left): Michael O'Neill of Misty Mountain Health Retreat, Kathryn Yarnold (Chief Executive of the Slim Dusty Foundation), David Kirkpatrick, Anne Kirkpatrick, Mateship Winner Peter Nosow, Youth Winner Jadon Tree and Joy McKean.
---
SATURDAY, OCTOBER 26, 2013
Country artists open their doors to our heros
With an early start to the bush fire season this year, selflessness and bravery of the men and women who run into the flames to risk their lives and fight the fires comes to the fore, and country music artists are again weighing in to support "our heroes".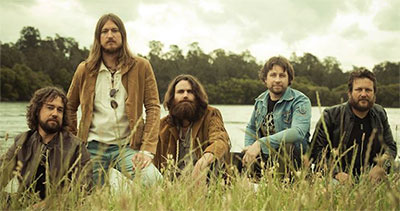 A special offer has been announced in conjunction with this weekend's Total Country Weekend at the Rooty Hill RSL Club by artists involved for members of the Rural Fire Service (RFS) and NSW Fire Brigade.
Dianna Corcoran, the Adam Eckersley Band (pictured), McAlister Kemp, Aleyce Simmonds and John Williamson, in conjunction with the RSL, are providing 100 tickets to each of the shows during the weekend for "the brave men and women of our fire fighting services".
McAlister Kemp, who are performing on Friday night, have a personal reason to be thankful for their service as Drew's family home is only a few kilometres away from the fire fronts currently burning in the Blue Mountains which has already destroyed so many homes.
Anyone with an RFS or Fire Brigade ID will be given two tickets to each show they wish to attend this weekend, an offer that also "extends to anyone who has lost property in these devastating fires," according to a spokesman.
Show details are available here.
---
TUESDAY, OCTOBER 22, 2013
Bec Hance – Proud Of My Country
After the launch of her new album Proud Of My Country at the Yannathan Hall near her home town in August, Bec Hance is having one of the most successful years in her country music career to date.
The album is being embraced by audiences following the successful release of the album's first single Old Lady which also saw her nominated for Female Vocal in the Southern Stars (Independent Country Music Awards) in Mildura.
Bec has performed at some of the biggest country music festivals this year including the Gympie Muster for the first time and for the fourth year in a row at the Mildura Country Music Festival where she is acclaimed as one of the crowd favourites.
With a new single on the horizon, Bec is looking forward to the rest of the year ahead promoting Proud Of My Country and performing at various events.
Bec was also excited to announce she has been nominated for two Stan Coster Memorial Gidgee Coal Awards for Female Vocal for
Albert Campbell and for Comedy for The Good Song, both songs co-written with Vaughan Baker.
As well as all this, Bec is in the midst of revamping her website and preparing for her shows at the Tamworth Country Music Festival in January.

Weblink – www.bechancecountry.com.
Chart Update – Sara's second week at number one
Sara Storer's latest hit Lovegrass remains at number one on this week's national Country Tracks Top 30 singles chart.
Keith Urban's Little Bit Of Everything is steady at two while Jasmine Rae's If I Want To edges up one place to number three and America's Zac Brown Band is at four with Jump Right In.
O'Shea is at six with Be With You Tonight and The Wolfe Brothers' The Girl, The Bottle, The Memory bounds into the top 10 at number eight.
American acts Carrie Underwood, Darius Rucker, Craig Campbell and Luke Bryan fill out the top 10 with, respectively, See You Again, Wagon Wheel, My Baby's Daddy and Crash My Party.
Bullet performers for the week include Kaylens Rain's Waiting On A Bus (19 to 16), Troy Cassar-Daley & Adam Harvey's cover of Good Hearted Woman (21 to 18), Dianna Corcoran's Therapy (24 to 19), Natalie Howard's The Girlfriend (25 to 21), Paul Cowderoy's Could've Loved You (26 to 22), Amber Lawrence's Pretty Little Liar (27 to 23), Allan Caswell's The Next Time That You Hear (29 to 26) and McAlister Kemp's Harder To Tame (30 to 27).
New to the chart this week are Kate Cook's Give The Girl A Spanner (new at 28), The Harmonators (pictured) with Wherever I Go (at 29) and Luke O'Shea's Lady Of The Land (at 30).
The full chart can be viewed at www.countrymusicradio.com.au.
---
TUESDAY, OCTOBER 15, 2013
ARIA finalists
Finalists have been announced for the 2013 ARIA (Australian Recording Industry Association) Awards to be staged in Sydney on Sunday December 1.
In the Best Country Album category, the finalists are Troy Cassar-Daley & Adam Harvey's duets album The Great Country Songbook, Kasey Chambers & Shane Nicholson's Wreck And Ruin, Lee Kernaghan (pictured) with Beautiful Noise, Jasmine Rae's If I Want To and Sara Storer's Lovegrass.
ABC Music has three of the country finalists (Lee, Jasmine and Sara) while Liberation and Sony have one each (Kasey & Shane and Troy & Adam, respectively).
Country aligned Archie Roach is a finalist for Best Blues & Roots Album with Into The Bloodstream.
Colin Buchanan features as a finalist in this year's ARIAs for Best Comedy Release with Colin Buchanan's TGIF Songs.
And Keith Urban features in the Best Male Artist category (with Little Bit Of Everything) and Best Australian Live Act for his "The Story So Far" tour earlier this year (a fan-voted award).
America's Taylor Swift is a finalist for the Best International Artist fan-voted award for Red.
Weblink – www.ariaawards.com.au.
Chart Update – Sara at number one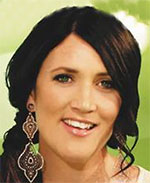 Sara Storer's latest hit Lovegrass has bumped Keith Urban off the top spot of the national Country Tracks Top 30 singles chart this week.
Keith's Little Bit Of Everything sits at number two while America's Zac Brown Band is at three with Jump Right In and Jasmine Rae's If I Want To is steady at four.
Lee Kernaghan's Flying With The King is at five while four American acts, Carrie Underwood, Darius Rucker, Craig Campbell and Luke Bryan hold the next four places with, respectively, See You Again at six, Wagon Wheel at seven, My Baby's Daddy at eight and Crash My Party at nine.
O'Shea's Be With You Tonight enters the top 10 at 10.
Bullet performers for the week include The Wolfe Brothers' The Girl, The Bottle, The Memory (15 to 11), Chelsea Basham's By The Light Of The Moon (18 to 14), Kaylens Rain's Waiting On A Bus (23 to 19) and Troy Cassar-Daley & Adam Harvey's cover of Good Hearted Woman (25 to 21).
New to the chart this week are Allan Caswell's The Next Time That You Hear (new at 29) and McAlister Kemp's Harder To Tame (at 30).
The full chart can be viewed at www.countrymusicradio.com.au.
---
MONDAY, OCTOBER 14, 2013
Gidgee finalists announced
Finalists have been announced for the Gidgee Coal Bush Ballad Awards to be held at Pittsworth (Qld) during the weekend of November 16 and 17.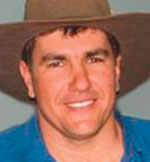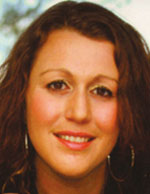 For the Female Vocal, finalists are... Bec Hance (pictured) with Albert Campbell, Dianne Lindsay with Leave Him In The Longyard and Patti Morgan with The Old Cattle Dog.
For Male Vocal... Rex Baldwin with As Leichhardt Saw It Then, Jeff Brown (pictured) with I Love Australia and John O'Dea with If Only I Was Young.
For Album... Jeff Brown with Hard To Let Go, Ernie Constance with The Songs I Wrote For Slim and Dianne Lindsay with All Things, Country.
For the Songwriting award... Ernie Constance with I Worship The Water He Walked On, Shirrelle Jackman & Dean Perrett with Brumby and John O'Dea with Next To Slim.
For Instrumental... Terry Bennetts with Ginger Cox Medley, Johnny Kaye with Pickin' Country and Ray Pratley with Cow Waddle.
For Comedy/ Novelty... Trevor Day with Lady Luck, Bec Hance with The Good Song and Pete Smith with Sunday Calling.
For Group/Duo... Terry Bennetts, Ginger Cox & Evan Platschinda with Bands Of Mates, Dianne Lindsay & Anne Kirkpatrick with Akubras In The Snow and Ron Milliner & Sharon Benjamin with Spirit Of The Bush.
For New Talent... Rex Baldwin with Champions, Kate Hindle with Beautiful Circle and Ged Hintz with Playing Good Old Country Music.
Vale– Cal Smith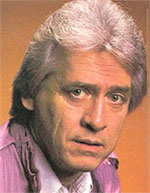 American country star Cal Smith, who was best known in Australia for his hit recording of the Don Wayne song Country Bumpkin, died on Friday at his home near Branson, Missouri. He was 81.
Smith was born Calvin Grant Shofner on April 7, 1932 in Gans, Oklahoma. However, as many did in the Great Depression, his family headed west, settling in Oakland, California. He began his music career by performing at San Francisco's Remember Me Cafe in 1947.
After a stint in the military in the mid 1950s, he returned to the Bay area where he began playing in a local band. Country superstar Ernest Tubb heard the band play one night and offered Smith a job playing guitar for his Texas Troubadours.
Signing to Kapp Records in 1966, and then the Decca label in 1971, Smith had a number of hits, but none as big as the global smash Country Bumpkin. The recording won him a CMA Award for Single Record of the Year and also won the Song of the Year trophy for writer Don Wayne, as well.
He is survived by wife Darlene, five children, and fifteen grandchildren.
---
FRIDAY, OCTOBER 11, 2013
Bush Laureate Awards to recognise contemporary song lyric writers
Following the introduction of the highly successful category for Traditional Rhyming Verse Song Lyrics in the 2013 Australian Bush Laureate Awards, organisers have made a number of changes for 2014 including the introduction of a new award for contemporary song lyric writers.
An Awards spokesman said: "It was important to acknowledge that song lyrics are a popular and legitimate component of traditional Australian rhymed verse. The success of the new category in 2013 proved there was a strong and dynamic affinity between songwriters and poets.
"While the current Traditional Song Lyric category covers material in the bush ballad, folk and traditional country genres, we believe it is important to encourage songwriters who are creating a more contemporary style of composition."
The new Award will be known as Contemporary Australian Song Lyric of the Year and will be Awarded to the writer/s of a recorded rhyming verse song lyric in a contemporary or modern format, which best reflects Australia's unique spirit and heritage.
"It will be judged on lyrics only and must have been first released or published during the current Awards period (October 1, 2012 to September 30, 2013)," the spokesman said.
In looking at Awards revisions, the organisers have decided to drop one category which, over recent years, has attracted a declining number of entries. This is the Children's Poem of the Year. Children's poems can still be entered in the Published Poem or Single Recorded Performance categories.
The Australian Bush Laureate Awards, which started in 1995, have presented their famous Golden Gumleaf trophy to the cream of Australia's bush poets and lyric writers over the past 18 years.
They provide recognition in a number of categories, all of which are based on the commercial availability of the material: Book of the Year, Collected Verse Book of the Year, Album of the Year, Single Recorded Performance of the Year, the two lyric categories and the Judith Hosier Heritage Award (presented to an individual or organisation for outstanding achievement in nurturing Australia's unique heritage of rhymed verse).
The Australian Bush Laureate Awards, a highlight of the Tamworth Country Music Festival, are held in the famous Tamworth Town Hall. In 2014, the date will be Tuesday, January 21.
More information about the Awards can be obtained from the Awards website www.bushlaureate.com.au. Enquiries can be directed to 02 6762 2993 or email info@bushlaureate.com.au.
Nominations for the Awards are now open. Nomination form can be downloaded from the Awards website.
---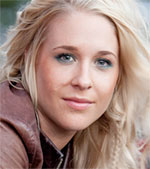 THURSDAY, OCTOBER 10, 2013
Catherine wins Independent Country Album
Catherine Britt's Always Never Enough was named winner of Best Country Album at the Independent Music Awards in Melbourne last night.
Best Blues And Roots Album went to Paul Kelly's Spring And Fall.
---
WEDNESDAY, OCTOBER 9, 2013
8 Ball bounces back
Former Queensland banana-picker (turned guitar-picker) 8 Ball Aitken is currently on his biggest-ever national tour of the Australia.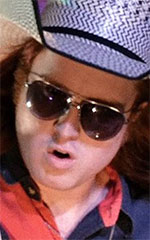 8 Ball will be launching two new albums during his tour... Southern Hemisphere, billed as "a tasty brew of sizzling hot country and blues" and, "especially for the blues fans," A Bluer Shade Of Blue, described as "a compilation of 8 Ball's best blues tracks from his previous five albums".
When not boarding planes to get from gig to gig, the now Nashville based 8 Ball has been songwriting by day and by night, has become a regular performer of country honky tonks and blues bars.
Over the past few months, he has toured and performed at festivals and music venues across the USA and Canada. Recent journeys through Texas, California, Florida, New Jersey, West Virginia, North and South Carolina resulted in him writing and recording quite a few new songs, three of which have been used this year as soundtrack music for American television shows.
"It's been a real 'Boys' Own Adventure' experience in America," 8 Ball said, "not too shabby for a banana picker from Far North Queensland."
He's appeared as an extra on the international hit TV show, "Nashville" which us now featuring his unique gig posters displayed as background art at the venue sets in the program.
Another major career highlight has been performing at Loretta Lynn's ranch where he has been asked back to play more gigs next year.
In other 8 Ball Aitken "infotainment" – a new animated music video has just been released for world-wide distribution. The Party, one of the artist's most-requested songs, has hit screens around the globe. Fully-fan funded, the animation features many well-known Australian music fans including the River Oak Cowgirls.
Inspired by the signing of the Tamworth-Nashville Sister City agreement in June, the cartoon features a musical journey between some recognisable landmarks of the two country music capitals (including Tamworth's Big Golden Guitar and Nashville's Country Music Hall of Fame)
The video can be viewed here.

Weblink – www.8ballaitken.com.
Chart Update – Keith takes the top spot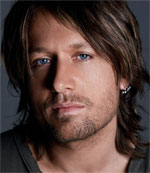 Keith Urban's latest hit – Little Bit Of Everything – has taken over the top spot on this week's national Country Tracks Top 30 singles chart.
Lee Kernaghan's Flying With The King, number one for the last four weeks, is at two, Sara Storer's Lovegrass jumps two to number three as does Jasmine Rae's If I Want To to four.
America's Zac Brown Band is at five with Jump Right In, Graeme Connors' Flesh And Blood is at six and Kaylee Bell's Heart First is at seven.
Three American acts round out this week's top 10... Darius Rucker's Wagon Wheel at eight, Carrie Underwood's See You Again at nine and Brad Paisley's Beat This Summer at 10.
Bullet performers for the week include O'Shea's Be With You Tonight (17 to 14), The Wolfe Brothers' The Girl, The Bottle, The Memory (19 to 15), Baylou's Novocaine (20 to 17) and Chelsea Basham's By The Light Of The Moon (21 to 18).
The full chart can be viewed at www.countrymusicradio.com.au.
---
TUESDAY, OCTOBER 8, 2013
Dianna returns home for fund-raiser concert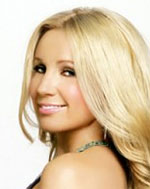 Dianna Corcoran, originally from Parkes (NSW) returns to her home town this Friday for a special concert to raise funds for palliative care.
In the middle of an Australia-wide tour promoting her latest album Love And Therapy – her fourth – Dianna is staging the concert as a tribute to her late father Greg who passed away recently.
Dianna said her father received amazing care in the last days of his life and the family was extremely grateful.
"I am in a position where I can hopefully do something to recognise the contribution these people made to Dad," she said.
Dianna is putting on the concert with very close friend Aleyce Simmonds, who she often tours with, at the Parkes Services Club.
"I am going to do something a little different," she said. "we are going to do an acoustic concert, where we will be sitting with the audience, rather than on stage. I am really looking forward to it."
Weblink– www.diannacorcoran.com.
---
MONDAY, OCTOBER 7, 2013
Troy, Willo and The McClymonts set for Tamworth
As news of the 2014 Tamworth Country Music Festival begins to become known, Troy Cassar-Daley, The McClymonts and John Williamson are the first of the big name acts to announce details of their major appearances during the January event.

The Festival generally always features every well known name in Australian country music plus hundreds more on the way up.
Troy, the winner of 25 Golden Guitars, four ARIA awards, seven People's Choice and nine Deadly Awards, has announced his major concert "with friends" will be staged at the Tamworth Regional Entertainment & Conference Centre (TRECC) at 4pm on Thursday January 23.
"My annual Tamworth country music festival show has always been called Troy Cassar-Daley and Friends," Troy said. "I don't ever want to change that, but for 2014, I wanted to showcase some of my favourite songwriters, as you know, it's actual 'songs' that have built so many of our careers over many decades and this will be a special show. I hope you can join us for some legendary artists and some classic songs."
The McClymonts, winners of numerous awards, including ARIA and Golden Guitar Awards, have announced their major concert at TRECC at 2pm on Wednesday January 22.
Australian icon John Williamson, who has not only penned some of the country's unofficial anthems, but has sold more than 4.5million albums, has announced his usual showtime of 8pm Friday January 24 for his now renowned Town Hall concert.
One of the nation's most awarded artists, and a stalwart of the industry, John Williamson's live shows have been acclaimed as impressive, funny, emotional and "a perfect blend of music".
Tickets for all shows are on sale now through www.tcmf.com.au or by telephoning 02 6767 5300.
Weblinks – www.troycassardaley.com.au, www.themcclymonts.com.au, www.johnwilliamson.com.au.
Deni Muster shines
The 15th celebration of the Deniliquin Ute Muster ended on Saturday night following two days of music, family, fun and country spirit, according to organisers.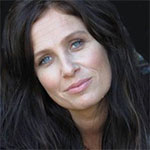 An estimated 20,000 attendees was blessed with "beautiful sunny days and balmy nights for us," said Kathie Heyman, Deni Ute Muster General Manager.
"It's been 15 years since the local community banded together for the first Deni Ute Muster and we've gone from strength to strength when a lot of other festival events are struggling to find an audience. It's a huge honour for community and business to see so many families returning each year to play on the plains."
Artists for this year's event included local stars Kaylee Bell, Adam Brand, Kasey Chambers (pictured), Morgan Evans and The Sunny Cowgirls, America's Alan Jackson, Canada's Corb Lund and pop act Grinspoon.
The Deni Ute Muster again broke two of its own world records over the weekend. First, the World Record Blue Singlet Count with 3,924 musterers donning blue singlets breaking the previous record of 3,500 set in 2010 and second, 9,736 utes on sites breaking the previous record set back in 2010.
Alan Hamilton from Townsville (Qld) won Deniliquin Ute Muster Ute of the Year with his Holden Maloo. Bob Waldner from Lavington (NSW) again walked away with a win in the Holden Barrel Race and also took out the inaugural Driver's Choice Award as voted by his fellow contestants. The Narva Go to Wo was won by Blair Achammer with his Nissan Navara.
In the driving competitions, The Australian National Circle Work Championships, sponsored by GME, was won by Jason Stanley from Cairns (Qld) who impressed the judges with his Holden VE SS-V and driving performance. Second was Michael Bekins from Emerald (Vic), and third placed was Luke Campbell from Parkes (NSW).
This year's Holden Grunt Off male team winners, with a time of 9:63, were team Slootz and the female team winners were Can Rouse with a time of 11:97 seconds.
Weblink – www.deniutemuster.com.au.
---
SATURDAY, OCTOBER 5, 2013
Allan takes Southern Stars trifecta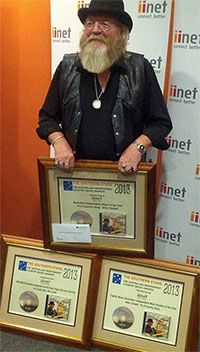 Golden Guitar singer/songwriter Allan Caswell was the major winner at tonight's Southern Stars – Australian Independent Country Music Awards, presented by iiNet – with a total of three wins.
Allan took home Australian Independent Album of the Year for It's A Country Song and Male Vocalist of the Year and Single of the Year with the album's title track.
Kristy Cox, who began her career in the talent quest at Mildura and who won Rising Star Female at last year's awards, was named Female Vocalist of the Year with I Hate That I Still Love You and was also announced as Australian Independent Artist of the Year.
Dean Perrett picked up Heritage Track of the Year for the fourth time with Where Country Is while popular duo and four-time Independent Artists of the Year at the Southern Stars Carter & Carter, took out the Group/Duo section.
First time winners at the Southern Stars were Rising Star award winners Kane Harrison in the Male section with Crazy and Christie Lamb in the Female category with Invincible Me. Christie was named Most Promising Future Star at the Australian Country Music People's Choice Awards in Tamworth in January.
The Independent Country Music Awards are held annually as a climax to the Mildura Country Music Festival.
Weblink – www.milduracountrymusic.com.au.
---
FRIDAY, OCTOBER 4, 2013
Independent Awards
While the Mildura based Australian Independent Country Music Awards will be announced in Mildura tomorrow night, the broader Australian Independent Music Awards will be announced in Melbourne the following Wednesday (October 9).
And there are five acts competing for Best Independent Country Album...
Baylou with Go To Hell And I Love You, Catherine Britt with Always Never Enough, Karl Broadie (pictured) with A Side B Side Seaside, Lee Kernaghan with Beautiful Noise and The Sunny Cowgirls with What We Do.
---
WEDNESDAY OCTOBER 2, 2013
Country at Stumpy's
A new event on the country music festival circuit will be Stumpy's Rusty Acres Round-up this November.
Stars of the event will be Jeff Brown, Shane Conroy, Neil Duddy, Chad Morgan, Norma O'Hara Murphy and The Smokin' Crawdads.
The venue is Rusty Acres Ranch on Sipples Road, Grandchester (Qld), the date is Saturday November 9 with gates opening at 10am for a 1pm start.
In addition to the entertainment, the Round-up will feature country markets, a mechanical bucking bull, food and bar. Plus a Bush Poet's Brekky on the Sunday morning.
The admission price pf $40 adults and $25 children 12 to 17 includes free camping, but organisers say pre-booking for this is advised.
Further information can be obtained from Stumpy on 0411 335 119 or Peta on 0428 892 286 or 07 5465 5375.
Weblink – facebook-rusty-acres-ranch.
---
TUESDAY, OCTOBER 1, 2013
Entry deadline extended for TSA awards
The Tamworth Songwriters' Association (TSA) has extended the entry closing date for its National Country Songwriting Contest – for on-line entries only – to midnight on Tuesday, October 8.
"As we await delivery and processing of all postal entries for the contest, we have extended the closing date for on-line entries only... so you have the long-weekend to finalise your entries!" said a spokesman for the Association.
Entry for the New Songwriter and Songwriter Salute Awards entries closed (as advertised) yesterday.
The TSA Concert & Awards Show will be held at the Longyard Hotel Golden Guitar Room from 7pm on Tuesday January 21. "Tickets will go on sale very soon via the Pub Group.
"An excellent line-up of artists will feature with, as usual, some appearances by Golden Guitar winners (this coming concert at least three) as will Steve Passfield & Handpicked as the showband with comperes Pete Denahy (pictured) and Clair Hayes."
Weblink – www.tsaonline.com.au.
Chart Update – Lee's fourth week at the top
Lee Kernaghan's latest hit Flying With The King still dominates the national Country Tracks Top 30 singles chart, this week for the fourth week in a row.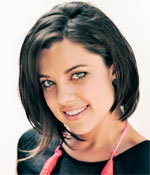 Keith Urban's Little Bit Of Everything jumps two places to number two, Kaylee Bell's Heart First is steady at three while Graeme Connors is at four with Flesh And Blood.
Sara Storer's Lovegrass is steady at five, Jasmine Rae's If I Want To jumps two places to six and America's Zac Brown Band is at seven with Jump Right In.
America's Brad Paisley is at eight with Beat This Summer, Doug Bruce's Thank God I'm A Cowboy is at nine and America's Darius Rucker is at 10 with Wagon Wheel.
New to the chart this week is Amber Lawrence (pictured) with Pretty Little Liar (new at 30).
The full chart can be viewed at www.countrymusicradio.com.au.
---
Click here for recent news
---