---
AUSTRALIAN COUNTRY MUSIC NEWS ARCHIVE – NOVEMBER 2016
---
WEDNESDAY, NOVEMBER 30, 2016
New from Christie
Christie Lamb is closing out a successful year with news of a new album coming in February next year.
After winning the Most Promising Future Star People's Choice Award in 2013, the CMC (Country Music Channel) New Oz Artist of the Year in 2015 and the New Talent Golden Guitar this year, Christie ends the year signing to the ABC Music family, one of Australia's leading independent labels.
"I feel the team is a great fit for me and understand where I'm going with my music," Christie said. "They already have a great roster of artists and I am very excited to be on board! I can't wait for everyone to hear what I've been working on.
As a teaser, Christie has released Flamethrower, the first single from the album.
After years of hard work in the local country scene, Christie has been hailed as "the one to watch" by country music industry insiders. Spending time on the road with legend Lee Kernaghan for the Spirit of the Anzacs tour, he concurs...
"Christie is an incredible artist; not only an amazing singer, she is also an extremely talented multi-instrumental musician. I reckon Christie Lamb is the one to watch. She is a star of the future."
Christie has spent the last few years touring Australia to promote her previous album All She Wrote which spurned three number onehit singles and two top five singles.
As well as touring with Lee, Christie has previously joined Aussie Rock legend Jon English for "The Rock Revolution" tour, Amber Lawrence and Aleyce Simmonds for "The Girls of Country" tour, plus The Wolfe Brothers for the "This Crazy Life" tour.
Most recently, she performed a duet with Keith Urban at the this year's Deni Ute Muster.
Christie's new album, titled Loaded, will be released on Friday February 24.
'Flamethrower' the single, is available this Friday December 2nd with all digital partners.
Weblink – www.christielamb.com.
---
TUESDAY, NOVEMBER 29, 2016
2017 Golden Guitar finalists

Finalists in the 2017 Country Music Awards of Australia (Golden Guitars) were announced in Sydney this morning.
Finalists for Album of the Year are Caught Up In The Dreaming by Luke O'Shea, Hard Light by Travis Collins, Silos by Sara Storer, Things I Carry Around by Troy Cassar-Daley and This Crazy Life by The Wolfe Brothers.
For Female Artist of the Year... Kirsty Lee Akers, Kristy Cox, Amber Lawrence, Seleen McAlister and Sara Storer.
For Male Artist of the Year... Doug Bruce, Troy Cassar-Daley, Allan Caswell, Travis Collins and Luke O'Shea.
For Group/Duo of the Year... Bennett, Bowtell & Urquhart, The Sunny Cowgirls, The Weeping Willows, Warren H Williams & Dani Young and The Wolfe Brothers.
For New Talent of the Year... Fanny Lumsden, Caitlyn Shadbolt, Justin Standley, Michael Waugh and The Weeping Willows.
For Instrumental of the Year... Buckle Up by Mickey Pye, Cosmopolitan Blues by Michael Fix, Roundabout by Runaway Dixie, Song For Manaia by Stuie French and Twenty Five by Lindsay Waddinton.
For Song of the Year... 60 Summers by Graeme Connors, Ain't No Little Girl by Kasey Chambers, Call Me Crazy by Travis Collins & Damien Leith (recorded by Travis Collins), Goulburn Valley Woman by Kevin Bennett (recorded by Bennett, Bowtell & Urquhart) and My Diamond by Sara Storer.
Note: this story has been updated to include Sara Storer's My Diamond in Song of the Year in place of Fanny Lumsden's Land Of Gold which had been found after the announcement of finalists to be inelgible as it had been released previously in 2015.
For Bush Ballad of the Year... A Truckie Up In Queensland by Allan Caswell (written by Allan Caswell & Manfred Vijars), Amazing Night by Sara Storer, Ghosts Of The Murranji by Graham Rodger, God Given Rain by Jeff Brown and The Veteran by Dean Perrett (written by Allan Caswell, Drew McAlister & Dean Perrett).
For Heritage Song of the Year... Goulburn Valley Woman by Bennett, Bowtell & Urquhart, Hometown Calling by Travis Collins, Purple Cockie by Sara Storer, Red White & Blue by Roo Arcus and The Old Man's Shed by Luke O'Shea.
For Video Clip of the Year... 60 Summers by Graeme Connors... Ain't No Little Girl by Kasey Chambers, Call Me Crazy by Travis Collins, Raise Your Glass by Simply Bushed and The Truth Walks Slowly In The Countryside by O'Shea.
For Vocal Collaboration... Bartender Blues by Adam Harvey & Lyn Bowtell, Cheers To The Girls by Amber Lawrence, Catherine Britt & Fanny Lumsden, F U Cancer by Catherine Britt, Kasey Chambers, Beccy Cole, Lyn Bowtell, Josh Pyke, Wes Carr & Wendy Matthews, Orchid Street by Anne Kirkpatrick & Jeff Brown and My Diamond by Sara Storer & Greg Storer.
For Single of the Year...60 Summers by Graeme Connors, Ain't No Little Girl by Kasey Chambers, Just Another Girl by Travis Collins, Land Of Gold by Fanny Lumsden and The Truth Walks Slowly In The Countryside by O'Shea.
For Alt Country Album of the Year... Before Darkness Comes A-Callin' by The Weeping Willows, Bennett, Bowtell & Urquhart by Bennett, Bowtell & Urquhart, Part Of Me by Kristy Cox, Victim Or The Heroine by Katie Brianna and You Can't Catch Fish From A Train by The Wilson Pickers.
For Bluegrass Recording of the Year... Another Weary Mile by Kristy Cox, Cumberland Gap by The Hillbilly Goats, I Hear Them All by Bennett, Bowtell & Urquhart... Losing My Blues Tonight by Dean Perrett and River Of Gold by The Weeping Willows.
Photo: part of the gathering at Sydney's Carriageworks venue on hand for the announcement of finalists.
Weblink – www.tcmf.com.au.
---
MONDAY, NOVEMBER 28, 2016
Dale and Becci win big in Tasmania
Dale Duncan and Becci Nethery (both pictured) were the big winners in the Tasmanian Independent Country Music Awards announced in Glenorchy on Saturday taking home three awards each.
Dale won Most Popular Male Performer, Most Popular Song with My Dog Nui Dat and Most Popular Country Ballad album with Back To The Bush.
Becci was named winner of the Country Rising Star award and also Songwriter of the Year with Your Hand Slips Into Mine and took home the Country Album of the Year award for Beautiful Life.
Jean Stafford was named Most Popular Female Performer while The Wolfe Brothers took home the Most Popular Country Band gong and The Long And Short Of It won Most Popular Duo.
Stui French was named Best Country Instrumentalist, Carter & Carter took home the Most Popular Gospel Artist award and Adam Price won Most Popular Country Gospel Album with Driftwood.
The Artist Manager award went to Billy Bridge, the Tasmanian Recognition Award was presented to Phoebe Jay and the National Legend Award went to Allan Caswell.
Weblink – www.ticma.com.au.
---
FRIDAY, NOVEMBER 25, 2016
New from Buddy
Buddy Goode will release his latest album – More Rubbish – on Friday, December 16.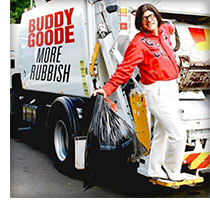 Known as the "authority of inappropriate" Buddy took out the ARIA Awards for Best Comedy Release in 2012 and 2014.
"Of all the albums I have ever made… this is certainly the most recent," he said.
Described as "a great stocking filler for Christmas" More Rubbish follows up Buddy's two highly successful themed albums It's A Buddy Goode Christmas and Songs To Ruin Every Occasion.
"More Rubbish captures the essences that are everyday life and the album sees Buddy return to a formula that made him the man he is today," said a spokesman for his record label, ABC.
"With titles such as Mid Life Crisis, Big Man In The Sky and Camel Toe, More Rubbish reflects life for the average Joe or Joelene, an album that will surely relate to everyone... even the kids."
Buddy will launch the new album at Rooty Hill RSL, Sydney, on Saturday, December 17 and follow up with a string of shows including at Tamworth Country Music Festival 2017.
Weblink – www.facebook.com/BuddyGoode.
---
THURSDAY, NOVEMBER 24, 2016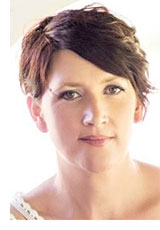 Sara wins Country ARIA
Sara Storer has taken out the 2016 ARIA Award for Best Country Album for her current release, Silos.
Sara won the award from fellow finalists Adam Brand and the Outlaws with Adam Brand And The Outlaws, Bill Chambers with Cold Trail, Fanny Lumsden with Small Town Big Shot and The Wolfe Brothers with This Crazy Life.
This year's win for Sara is he first ARIA Award.
The 2016 ARIA Awards – the 30th to be staged – were announced in Sydney yesterday.
Weblink – www.sarastorer.com.au.
---
WEDNESDAY, NOVEMBER 23, 2016
Gidgee Coal Bush Ballad Awards 2016
Winners of Gidgee Coal Bush Ballad Awards were announced at Pittsworth on the weekend with Jeff Brown the most significant artist recognised.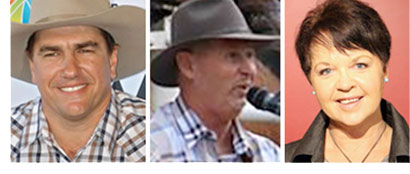 Jeff won Album of the Year for Wanderin' Man plus Male Vocalist of the Year and shared the Group/Duo/Collaboration gong with Anne Kirkpatrick for Orchid Street.
Michael Clare was the bext biggest winner with two awards, New Talent with Here In Hay and Comedy/Novelty for The Neighbors Turned New Age.
The Female Vocal award went to Sharon Heaslip with The Drover And The Brumby while the Songwriting award went to John O'Dea and Ray Essery for The Patchwork Quilt.
Terry Bennetts' Pardoo Station took out the Instrumental category.
The Encouragement Award went to Mark Lavender & Kathryn Coad while Legend Awards were presented to Zeta Burns, Rex Dallas and Chad Morgan.
A special award was presented to Alan and Marilyn Luscombe for their help with The Gidgee Coal Bush Ballad awards and their great work with walkup artists at many festivals.
The Awards festival ran from Monday the 14th to Sunday the 20th with artists scheduled to appear including Zeta Burns, Kylie Castle, Rex Dallas, Ray Essery, Gary Fogarty, Johnny Greenwood, Kev Groves, Bec Hance, Sharon Heaslip, Caitlyn Jamieson, Keith Jamiesion, Bruce Lavender, Ken Lindsay, Alan Luscombe, Chad Morgan, Alisha Smith and Pete Wilson.
Pictured: Jeff, Michael and Sharon.
---
TUESDAY, NOVEMBER 22, 2016
New Single for The Long and Short of It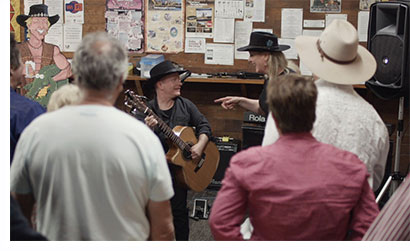 Southern Star winners The Long and Short of It will be releasing their latest single from their Night Of Our Life album on December 5.
Kangaroo Rodeo is described as a fun, tongue-in-cheek track with the associated video filmed at the Walkabout Creek Hotel, McKinlay, with the locals taking advantage of a few free beers and getting in on the action.
Take a look at the video by clicking on the picture.
Weblink – www.thelongandshortofit.com.au.
---
MONDAY, NOVEMBER 21, 2016
Matt & The Rising Suns
Matt J Ward & The Rising Sons is the self-titled debut EP from South Australian artist Matt J Ward and his band.
"With raw emotion, landscaped stories, catchy hooks, Matt sings of heartbreak, road trips and desert country like a veteran country performer," said a band spokesman.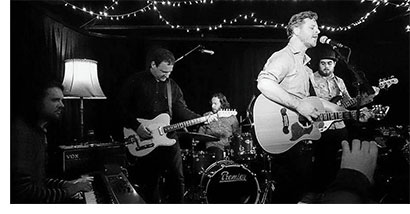 "The new music delivers a unique blend of contemporary Australian alt country and draws comparisons with Neil Murray, Shane Howard, Corb Lund and Sturgill Simpson. The diverse EP delivers snippets of Nashville, the drive of late '70s Australian rock and swaggering tales of west Texan dive bars.
"Sitting comfortably in the Alt-country/Americana wing of country music, Matt divides his time between music and his day job of working in national park and wildlife management. His work and music have taken him across Australia and more recently to the desert regions of West Texas. One such journey inspired much of what you hear on the debut EP."
Terlingua is the focus track on the EP and was inspired by the west Texan ghost town of the same name. Once a town supporting a mercury mine, it has since been abandoned and is now home to a host of musicians looking for inspiration from its landscape and characters.
Matt wrote this track after he visited in 2015 and ended up playing some shows at the famous Starlight Theatre where well-known Texan country musicians such as George Goss and Butch Hancock play regularly.
The EP features five self-penned tracks which will be familiar to those who attend Matt's regular "Dive Bars and Bar Flies" shows across South Australia – past shows have featured Fanny Lumsden & Aaron Thomas, upcoming shows will feature Nick Payne & Peasant Moon.
"There is a small but strong country scene in South Australia," the spokesman said, "of which Matt is an active member. 'Dive Bars and Bar Flies', the brainchild of Matt and fellow country artist Paul Heggart (The Heggarties), aims to provide an avenue for local and national country artists to play in smaller bars across his home state."
Over the years, Matt has fronted three bands including Where There's Smoke and more recently the two piece Battle of Flowers with Yvette Booth, which is more of a combination of alternative country and indie rock.
Weblink – www.mattjwardmusic.com.
---
SATURDAY, NOVEMBER 19, 2016
Vale – Hugh McDonald
Hugh McDonald, musician, prolific songwriter and long-time member of the Redgum band, died yesterday from complications associated with prostate cancer.
hddis Arguably one of the most popular songs released by REDGUM was the The Diamantina Drover. It was written by Hugh and recorded by a variety of artists following its release in 1983 including country music heavy weight Lee Kernaghan and the legendary old 'true blue' John Williamson.
From the world music scene came a nod from Ireland's own folk veteran Christy Moore who happened to borrow Enya's vocals on his 1985 ARRANGEMENT. The songs legacy lies within the heart of country music Australia and as such remains a staple in sets performed by THE VAGABOND CREW across Australia & beyond.
On the solo tip the ability to play a variety of instruments consistently well has allowed for popular Jazz standards, Irish Ballads and Australian Folk to make up an eclectic and timeless repertoire that consistently pleases any audience fortunate enough to bare witness to a PERFORMANCE. As for time spent writing and recording since the days of Redgum, several releases have come about and are readily available in both physical and digital formats.
The MUSIC page plays host to these unique and splendid recordings.
---
FRIDAY, NOVEMBER 18, 2016
New from Route 33
Following the recent announcement of their appearance on the upcoming Telstra #liveandloud event at the Tamworth Country Music Festival in January, Route 33 have released their single Last First Kiss to radio today.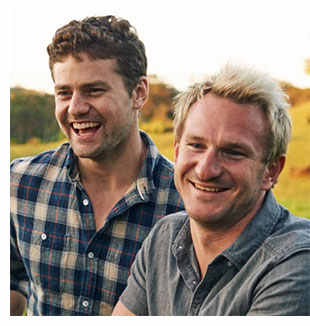 The Queensland boys also confirm the release date of their debut album The Switch on Friday February 17. The Last First Kiss single is available as an "instant gratitude" track when fans pre-order The Switch on iTunes from today.
The idea for Last First Kiss was of young/first time love that lead vocalist and keyboard player Trent McArdle was working on but found himself struggling with the theme for the song for quite a while.
Trent says: "It wasn't until we were at a wedding, when the groom said in his speech 'who would have thought that kiss on that night would be my last first kiss'. It was this line that grabbed my attention and helped me create the 'hook' that eventually set the theme to the song. The lyrics quickly took shape from there and it didn't take long at all to throw together this fun upbeat tune."
Last First Kiss is the first video clip either of the boys have been involved with. Filmed in Yandina, a small laid back town behind Coolum Beach on the Sunshine Coast, Queensland.
Guitarist Jock Barnes says: "We knew the location well, as Coolum Beach is where Trent spent most of his childhood growing up. The nighttime filming was shot at Yandina Station, a very popular wedding venue on the Sunshine Coast and a location that we have played at many times in the past."
The clip was produced by Josh Favaloro, a talented cinematographer, who made the duo very comfortable on what was an extremely foreign experience for both, especially Trent, who is not a fan of the limelight.
The debut release The Switch will have seven catchy original tunes and is an example of why these guys are the most popular emerging country band coming out of Queensland right now, according to a spokesman for the duo.
"The album is a celebration of the finer things in life and is sure to soundtrack many a summer to come. Rife with irresistible hooks, their refreshing brew of rock, pop and country doesn't beat around the bush – these are fun songs about girls, beers and parties."
Trent McArdle and Jock Barnes, lifelong buddies and failed sportsmen, sat side by side in Nashville's Nissan Stadium for 2015's Country Music Awards. There they witnessed coveted gongs go to the industry's biggest superstars, modern luminaries like Garth Brooks, Miranda Lambert, Chris Stapleton and Keith Urban.
The experience sparked their creativity. Invigorated, the pair who returned to their Australian homeland and went about penning original music. Drawing on their eight years together in high-demand cover band Golden Child, an experience that afforded expert insights into what type of songs can bring a crowd to its feet, Route 33 soon had seven "killer" tracks for a debut release.
Weblink – www.route33entertainment.com.
---
THURSDAY, NOVEMBER 17, 2016
New from Cuban Heels
Michael Carpenter and his alt country outfit The Cuban Heels have released the second single from their new album Ain't Nothin' Left To Say.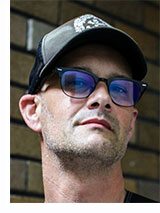 The single, Photo, is described as "the perfect alt country antidote to the chart topping country ballad of the album's debut single I Should Have Told You".
Written with Rob Draper, Michael said of the track: "These days everyone takes photos. We become so blasé about them, that they often catch us in moments that are impossible to stage. This song is a tribute to the beauty of those moments that rise beyond the every day life – for better or worse."
The new single also comes hot on the heels of the surprising success Michael has had with his single with the legendary Allan Caswell. The collaboration track Back When I Was Older has been a chart topper around the country.
Michael Carpenter & The Cuban Heels sprung out of the gates in 2008 with two EPs, an album, a bonus disc and then two albums of covers in 2011.
As long time friends, the band members' on stage communication, in combination with an exhaustive repertoire made their shows compelling, according to a spokesman.
"The records were mostly cut live to tape with minimal overdubbing and usually involving only the band and a close knit group of 'extended members', including a boyfriend, a brother and a stunt drummer."
But 2011 saw two members of the band move interstate indefinitely, essentially drawing the band to an unspoken halt.
Last year, however, saw everyone back in one state and it didn't take much convincing to get back together and "see what happens". During 2015, they headlined a string of successful shows called "The Wild Wild Inner West Revue" and re-entered the studio to record Ain't Nothin' Left To Say.
Next year is looking to be a busy year with festival performances already lined up around the country.
Weblink – www.facebook.com/stagefright.
---
WEDNESDAY, NOVEMBER 16, 2016
Planet Country Awards
The Planet Country radio program is running a fan-voted awards scheme to recognise Australia's favourite country act and Australia's favourite overseas act.

Voting closes on Tuesday December 6 and winners will be announced on Thursday December 8.
Fans have the option of voting for a pre-determined list of finalists.
For the Australian market, finalists are Melanie Dyer, Matt Cornell, Deep Creek Road, Jade Holland, Hurricane Fall, Kristy James, Emily Joy, Kaylens Rain, Troy Kemp, Missy Lancaster, Mick Lindsay, Drew McAlister, Caitlyn Shadbolt, The Viper Creek Band and The Wolfe Brothers.
For overseas artists, finalists are Frankie Ballard, Kelsea Ballerini, The Band Perry, Tucker Beathard, Dierks Bentley, Kane Brown, Luke Bryan, The Cadillac Three, Eric Church, Florida Georgia Line, Jana Kramer, Maren Morris, Old Dominion, Thomas Rhet, The Shires, Carrie Underwood and Keith Urban.
A link to the voting page can be found via the Plant Country website... planetcountryradio.webs.com.
---
TUESDAY, NOVEMBER 15, 2016
CCMA National Talent Quest call for entries
Country Music Capital's Capital Country Music Association (CCMA) has issued a call for entries for its 51st National Talent Quest to run in January during the upcoming Tamworth Country Music Festival.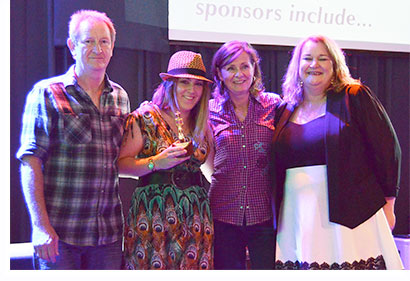 With cash and prizes valued at around $10,000, the CCMA National Talent Quest is not only one of the richest amateur talent quests in Australia, it is also one of the most famous.
At 51, it is believed to be Australia's longest running talent quest and, over the years, has been responsible as providing a launching pad for some of our biggest stars.
"Allan Caswell, Lee Kernaghan, Keith Urban and Felicity Urquhart are just a few names that come to mind," said CCMA President Steve Newton.
The talent quest will be staged on Thursday and Friday January 26 and 27 with the Association's Winner's Concert and Jamboree on the Friday night.
Entry can be made via the website ccma.net.au.
Photo: last year's junior overall talent quest winners Campbell & Alyssa with guest judge Anne Kirkpatrick and CCMA President Steve Newton and Event Co-ordinator Tracy Coster.
---
MONDAY, NOVEMBER 14, 2016
New from Adam
Adam Brand is set to release a new solo album early in 2017.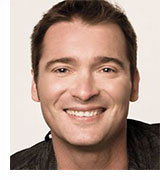 The winner of a dozen Golden Guitars will release Get On Your Feet on Friday, February 10 through ABC Music/Universal.
Recorded between Nashville and Sydney, the new album is described as a collection of songs "certain to make you 'get on your feet'. The title track was released to media today together with a video clip (clip can be viewed here).

"I knew I was ready to make a new record," Adam said. "I was looking for great songs that I wanted to sing. Every song had to be a song that I wanted to press 'repeat' on when I was driving in the car."
The new album is an addition to Adam's catalogue which has included the first self-titled work, Get Loud, Blame It On Eve, It's Gonna Be OK and most recently the number one release with his country superstar mates for Adam Brand and the Outlaws.
"After My Side Of The Street (an ARIA Top 5 in 2014, for which he won CMC Artist of the Year) came out, I felt like I needed to do something fun and different," Adam said. "The Outlaws was a nice segue. The idea had been in my head for years. I wanted a break from being 'me'."
Weblink – www.adambrand.com.au.
El Cosgrove
El Cosgrove is a self-confessed red-headed, boot-wearing, alt country singer/songwriter.
The 2016 Australian Academy Of Country Music graduate has drawn upon her upbringing in rural Queensland and other life experiences for her debut single, The Unfamiliar.
The track is all about El's love of travelling and experiencing rural life on the road, according to a spokesman for the artist. "Always feeling a sense of calm and belonging whilst driving and experiencing places off the beaten track, El believes this is most likely influenced by her upbringing on a farm near Dalby, in the Queensland Darling Downs."
El says: "Some of my earliest memories are driving between our farms with my family doing the many necessary jobs including carting machinery or moving and feeding cattle."
After meeting producer Matt Fell when he was a guest speaker during her time at the Academy earlier this year, El knew she'd found the perfect person to bring her music to life.
During her time at the Academy, El said she was privileged to have co-written songs with both Kasey Chambers and Ashleigh Dallas, share the stage with the likes of Catherine Britt, Lyn Bowtell, Kevin Bennett, Dobe Newton and Roger Corbett (The Bushwackers), Karl Broadie and fellow academy students, as well as having the opportunity to work with Amber Lawrence, Aleyce Simmonds and more.
The debut EP Guitars And Cigars features five original songs and will be released during the 2017 Tamworth Country Music Festival.
Weblink – www.elcosgrove.com.
Little Big Town heads down under
Two-time Grammy winners Little Big Town have announced a first-time mini tour to Australia.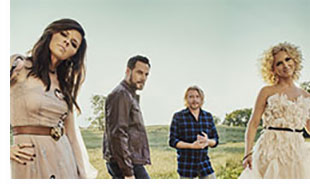 The band is currently slated to play three gigs plus an appearance at the 2017 CMC Rocks Qld event.
The acclaimed American four-piece will touch down in Sydney for a show at the Enmore Theatre on Tuesday March 21 then Melbourne's Hamer Hall on Wednesday March 22.
Nashville native and platinum-selling artist Kip Moore, who appeared at this year's CMC Rocks event will return as support act to Little Big Town as well as to appear at the CMC event.
Weblinks – www.facebook.com/littlebigtown, www.kipmoore.net.
---
WEDNESDAY, NOVEMBER 9, 2016
Tamworth bush poetry has a new home
Organisers of the ABPA Golden Damper Awards have announced a new venue for the 2017 Country Music Festival activities.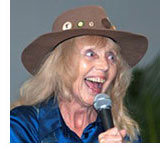 The Awards will run at the fully air-conditioned Tamworth Rugby Club on Marius Street, near the railway viaduct, an easily accessible walk from the camping areas or by the Festival Shuttle Bus. There is also plenty of parking available.
Meals and bar service will be available.
Dubbed "the most popular bush poetry event at Tamworth" entrants in the Golden Damper Awards vie for the famous Golden Damper trophies and cash prizes.
Performing bush poets wanting to take part can contact contact the Competition Convenor on 0419 415 137 or email TheRhymerfromRyde@bigpond.com
Entry forms are also available on the website of The Australian Bush Poets Association: www.abpa.org.au
There are three days of Heats, Tuesday January 24, Thursday the 26th and Friday 27th with the Finals and Awards presentation on the Saturday 28. Starting time is 10.30am each day. A $5 admission charge applies for the Saturday Finals only.
Photo: Brenda Joy from Charters Towers, the 2016 Golden Damper winner.
---
TUESDAY, NOVEMBER 8, 2016
Applications called for 2017 Cavalcade
Applications have been called for the annual Toyota Country Music Cavalcade to run on the main Saturday of the Tamworth Country Music Festival with Festival organisers the 2017 event to be one of the biggest yet.
Last year there was an increase in the number of floats and, despite the rain, thousands still turned out to experience it," according to Barry Harley, Manager Country Music and Events, Tamworth Regional Council.
"With the number of enquiries already received, we are expecting to see entries increase again this year and we couldn't be happier about it.
"The theme for the 2017 Cavalcade is 'It doesn't get better than this!', enabling participants to design their float in a way that demonstrates their version of why it doesn't get any better than the Toyota Country Music Festival, Tamworth."

The highly anticipated and extremely popular event was a fantastic opportunity for local and regional groups to be a part of one of the biggest events in the Festival program, Barry said, "and with a cash prize of $3,000, it's a great way to be rewarded for participating."
Cavalcade entry forms can be downloaded from the official Tamworth Country Music Festival here or by requested by contacting Tamworth Regional Council on 02 6767 5555.
Photo: a "float's eye" view of the famous parade and just a few of the thousands of fans who line Tamworth's Peel Street on the main Saturday of the annual country music festival.
---
MONDAY, NOVEMBER 7, 2016
Big Red Bash tickets on sale
Tickets for the 2017 Birdsville Big Red Bash go on sale today.
The outback festival takes place from July 4 – 6 and tickets for the 2016 event sold out well in advance last year.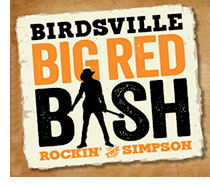 In its fifth year in 2017, the Big Red Bash boasts an big lineup of some of Australia's best and most respected country and rock artists.
Leading the charge is Lee Kernaghan who will be using the occasion to celebrate 25 years in the music business. For the third and final day of the festival, Lee has assembled a once-in-a-lifetime cast of his nearest and dearest, banding together as the Legends of Country for an all-day spectacle.
The Legends will include some of the country's biggest names, like James Blundell, Tania Kernaghan, Christie Lamb, The McClymonts and The Wolfe Brothers.
Pop sensation and Secret Daughter star Jessica Mauboy (who started her career as a country singer) will headline the first night of the event, while the second day will be spearheaded by two of Australia's greatest, James Reyne and Mark Seymour. They will be joined by Kate Cebrano, Ian Moss, Russell Morris and Ray Ryder.
Queensland Minister for Tourism and Major Events Kate Jones said the Big Red Bash had become one of Australia's must-do events. "The Birdsville Big Red Bash was named Australia's favourite event this year," she said.
"Thousands of visitors travel through our regional towns for the Big Red Bash, spending money and driving the tourism economy in the Outback.
"The Palaszczuk Government is proud, through Tourism and Events Queensland, to support events which showcase our regions to visitors."
The most remote music festival in the world, the Big Red Bash not only offers great Australian music, but a completely unique outback experience, a spokesman for event organisers said.
"Unlike almost every other music festival in Australia, not only is camping completely free, but the event is totally BYO."

Weblink – www.bigredbash.com.au.
---
FRIDAY, NOVEMBER 4, 2016
Tamworth Festival in the Park
Tamworth Regional Council has announced details for the free shows that will run in the city's Bicentennial Park during the 2017 January Country Music Festival.
There will be activity in the park, dubbed Toyota Park for the duration of the Festival, on every official day of the event Friday, January 20 to Sunday January 29.
"The theme for Toyota Park concerts this year is generally a large variety of 'cameo' performances from a lot of acts rather than long concerts of just one act," said Barry Harley, Manager Country Music & Events, Tamworth Regional Council.
"This gives festival goers the opportunity to experience the many emerging, new and popular artists in one place, showcasing the diversity of country music genres we have here in Australia."
The first day, Friday January 20, will feature the Official Opening Concert.

Hosted by five time Golden Guitar winner Peter Denahy, the concert will feature performances by Australian Academy of Country Music graduates and tutors, Bennett, Bowtell and Urquhart, Catherine Britt (2016 Female Artist of the Year, Golden Guitar winner), The Bushwackers, Mitch King (2016 Toyota Busking Champion), Amber Lawrence, Karin Page (2016 Toyota Star Maker winner) and the Sam Hawksley All Star Band with fireworks to explode at 9pm followed by the Ben Ransom Band and Hurricane Fall playing into the night.
Saturday January 21 will be the Tamworth Family Support Evening In The Park with home-grown artists Tori Forsyth and Aleyce Simmonds plus "a mystery guest" appearance.
Sunday January 22 will be the Toyota Star Maker Grand Final.
Monday January 23 will be Americana In The Park.
Tuesday January 24 will be the Live, Loud & Free concert, a contemporary country music display showcasing emerging talent including Chelsea Basham, Kaylee Bell, Melanie Dyer, Kaylens Rain, Caitlyn Shadbolt, Route 33 and "some very special guest appearances".
Wednesday January 25 will be "back to the bush" with the Super Bush Ballad Concert featuring Jeff Brown, Lindsay Butler, Keith Jamieson, Brian Letton, Anne Kirkpatrick, Reg Poole and many more.
Thursday January 26 will be the traditional Australia Day celebration concert.
Friday January 27 will be the regular Toyota Concert For Rural Australia raising funds for the Glenn McGrath Foundation.
Saturday January 28 will be the Toyota Busking Championships featuring the top 10 acts selected from Boulevard of Dreams performances during the week.
Sunday January 29 will be a celebration of winners and fan favourites from the Festival including the Aristocrat Entertainer of the Year, Toyota Busking Champions, Toyota Golden Guitar Awards, Toyota Star Maker and other competition winners in The Last Roundup concert, again culminating in massive fireworks display.
"Attending the free concerts in Toyota Park is a great opportunity for musical discovery, meeting new people and really appreciating the talent we have here in Australia," Barry said.
"We have always supported, nurtured and promoted 'home grown' Australian country music talent because we have so much of it and we want everyone to experience it," he said.
Photo: park concert stars from the top... Peter Denahy compere of the Opening Concert, Aleyce Simmonds in the Family Support Evening, Star Maker Sunday, Caitlyn Shadbolt of Loud, Live & Free and Reg Poole "back to the bush".
Weblink – www.tcmf.com.au.