---
AUSTRALIAN COUNTRY MUSIC NEWS ARCHIVE – MAY 2017
---
WEDNESDAY, MAY 31, 2017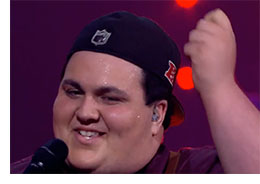 The Voice – and then there was one
Judah Kelly continues his run of success on the television talent show The Voice after surviving his "battle" with Kelsie Rimmer last night.
Lyn Bowtell was not so lucky on Saturday losing out in her "battle" with Sarah Stone, Boy George's comments seeming to indicate he had chosen the newer talent over the established star.
---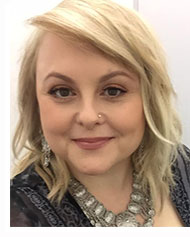 FRIDAY, MAY 26, 2017
Country well represented in The Voice top 24
Two major country voices feature in the top 24 of The Voice 2017, Lyn Bowtell and Judah Kelly.
Lyn, on Team George, and Judah, on Team Delta, shone in the final round knockouts while the third act with strong links to country, Brooke Schubert, lost out in the knockout round.
Lyn moves to the next round with fellow "Team George" members Russel Francis, Robin Johnson. Nathan Kneen, Hoseah Partsch and Sarah Stone.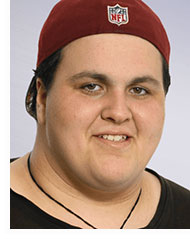 Judah progresses to the next round with fellow "Team Delta" members James Banks, Tim Conlon, Ellis Hall, Claire Howell and Kelsie Rimmer.
"Team Seal" members are Rennie Adams, Berni Harrison, Camryn Jordans, Ruva Ngwenwa, Lucy Sugarman and Annalisse Walker.
"Team Kelly" members are Fasika Ayallew, Spencer Jones, Gemma Lyon, Bojesse Pigram, Sally Skelton and Russ Walker.
The Voice airs on the Nine Network.
---
TUESDAY, MAY 9, 2017
Tenthill Turnout
The 20th, and final, Tenthill Turnout, will be staged at the Ma Ma Creek Hall via Gatton (Qld) on Saturday May 27 from 7pm.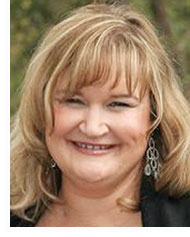 The Turnout has celebrated the life of Australian country ballad songwriter, singer and recording artist Stan Coster who died 20 years ago on March 25.
"It's hard to believe that much time has passed," said Stan's daughter Tracy who has been centrally involved in the annual celebration in song of her father.
"I still miss him everyday. I think he would be surprised and quite proud to know his songs are so popular today, especially via the Tenthill Turnout, our tribute to him."
This year's Turnout is actually on Stan's birthday and will signal the last time the event will be staged,
Artists will include Tracy, of course, plus Warren Black, Billy Bridge, Michael Clare, Glenn Jones, Johnny Kaye, Rebecca Lee Nye, Chris PrItchard, Anita Ree, Ricky Shipp and Brendan Smoother.
"Kevin Perks I know will be proud as it was his baby from the start," Tracy said.
Tickets are available from newsXpress in Gatton, the Gatton BP and from the Ma Ma Creek Store and on the night at the hall.
Enquiries can be directed to Nola on 07 4697 3570.
---
MONDAY, MAY 8, 2017
Academy acts on The Voice
Golden Guitar and Star Maker winner Lyn Bowtell is the latest Australian Academy of Country Music graduate to shortlist on the Nine Network's 2017 The Voice talent search turning all four star coaches during last night's televised "blind" auditions.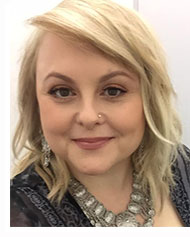 Lyn, a graduate of the very first Academy course (in 1997 when it was known as the College of Country Music) follows more recent graduates Judah Kelly and Brooke Schubert who had been successful in previous weeks.
Graduates who didn't make the cut so far include Heath Milner and Loren Ryan while Adelaide singer and instrumentalist Taylor Pfeiffer, who also appeared on Sunday was impressed by coaches but missed the call.
Tamworth's Loren Ryan sang with Kelly Rowland while Boy George offered to pay for Heath to fly to Nashville and to contact those he knew there to help him with his career.
"Academy staff are absolutely thrilled to see the successes that our graduates have achieved in The Voice so far," Country Music Association of Australia secretary and Academy Administration Manager Meryl Davis said.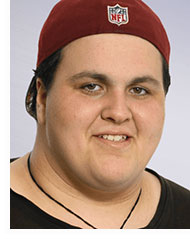 "We're confident that coming blind auditions will continue to cement the wonderful reputation we have built up over 20 years of mentoring graduates, ready to take on the world and win."
Lyn, meanwhile, was still buzzing from her blind audition on the show which saw her join Boy George's team.
Just seconds into her audition, an overwhelmed George turned his chair.
He was followed soon after by Kelly Rowland, Delta Goodrem and then Seal, leaving Lynwith a big decision to make.
"It was an unreal experience having these four superstars in a cat fight kind of thing, arguing why I should go with them," she told Tamworth's Northern Daily Leader.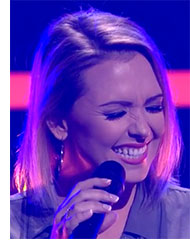 "But I went with my heart... it was the moment George turned around to me early, I wasn't expecting it and when he looked at me, my energy shifted and I lost focus. I had to gain composure, it really touched my heart and what he said was really heartfelt."
The audition was filmed eight weeks ago, and while Lyn can't reveal what she's been up to since, she says "it's been fun".
"Working with The Voice has been such a great experience from every level and everyone involved," she said.
While Lyn is an established artist in her own right, picking up three of her six Golden Guitar awards this year, she said she entered the competition to grow as an artist and to share her music on another level.
"I'm incredibly happy and really overwhelmed by all the beautiful comments and support from the country music industry," she said. "For me it's a chance to learn something new and it's a great opportunity.
"The Voice has been viewed by a million and a half people per night. "I've never played in front of that many people," Lyn said. "I see it as an opportunity to broaden that fan base, so why not do it?"
Part of Lyn's story aired priot to the audition was filmed in Tamworth – a place where she's shared many memorable music moments and helped nurture rising talent more latterly as the Academy of Country Music's Director.
---
FRIDAY, MAY 5, 2017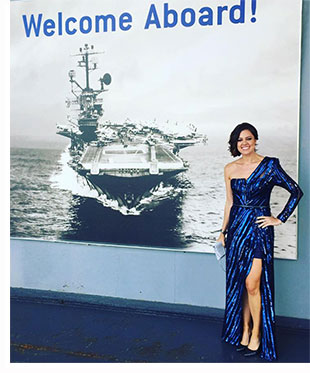 Amber sings New York, too
Hot on the heels of the news that Beccy Cole was to sing at the 75th Anniversary of the Battle of the Coral Sea Commemoraton in New York, it has been revealed that Amber Lawrence is also on the bill.
"I have been asked to sing my new song called 100 Year Handshake," Amber said, "a song that celebrates the first 100 years of Mateship between USA and Australia.
"I am incredibly proud of this song, and the journey that i took to write it, and what it has led me to. I will perform it in front of surviving WW2 Veterans, both Australian and American, as well as dignitaties."
Guests at the commemoration dinner will inclue Prime Minister Malcolm Turnbull and US President Donald Trump as well as the likes of Qantas Chairman Leigh Clifford, Frank Lowey, Greg Norman, Rupert Murdoch and packaging billionaire Anthony Pratt.
For reference, 9am Friday in Australia is 7pm Thursday.
Photo: Amber on board the Intrepid in the dress made specially for her by her sister.
Weblink here. Also www.amberlawrence.com.au.
---
THURSDAY, MAY 4, 2017
Mayworth kicks off today
Mayworth – Australia's largest line dance festival – kicks off in Tamworth, Australia's Country Music Capital, today.

Festival features include the Australasian Line Dance Championships, Australian National Choreography Championships and the Australian Masters plus workshops and social dancing.
Mayworth runs for a total of four days – ending on Sunday – at West Tamworth League Club.
Special guests at this year's festival include Rob Fowler from the United Kingdom, choreographer of Slamming Doors, Doctor Doctor, Country 2 Step and The beast and, Guyton Mundy from the USA, choreographer of Cliche Love Song, Ain't Misbehavin' and Listen, Rebecca Lee from Malaysia and Philip Sobrielo from Singapore and Nigel Mooney from New Zealand.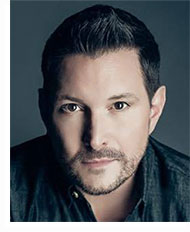 Local instructors include Linda Burgess, Kelvin Dale, Maddison Glover, Pauline Greenwood, Bill Larson, Gracie Lee, Darren Mitchell, Roxanne Moates, Margaret Parish, Stephen Paterson, Donna & Rhys Pearce, Stacey & Jamie Robinson, Mark Simpkin, Kate Smith, Kevin & Maria Smith, Simon Ward and Chris Watson.
Apart from the dancing, entertainment will include a special performance by American country star Ty Herndon (pictured) during the Farewell Social on Sunday evening.
Tickets and more information can obtained from the website – www.mayworth.com.au.
---
WEDNESDAY, MAY 3, 2017
Runaway Dixie star in Mississippi
Award-winning Australian country band Runaway Dixie will perform a curtain-raiser to the 2017 Jimmie Rodgers Music Festival in Meridian, Mississippi, this Thursday.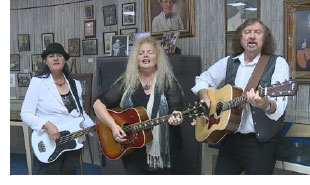 The performance will take place in Meridian's Peavey Auditorium from 7pm.
"That is where the music started," said Runaway Dixie's Jim Hermel explaining how Jimmie Rodgers influenced what the band plays today, "and you can trace it all the way back to Jimmie and his country blues and country music."
"Growing up in the Outback of Australia, we listened to a lot of the old records and we picked up on a lot of his music and that has influenced our music a lot," said the band's Virginia Hermel.
"We have sort of taken that feel in the Australian country music and particularity into the traditional style of country music," Jim said.
"Everybody has heard of Jimmie Rodgers... a lot of younger people have recorded his songs and have been influenced by his songs," said Lynette Coad, the third member of d Runaway Dixie.
"It all started from Mississippi," said Jim, "the rock and roll, country music, the blues, and so to me Mississippi is where the whole heart of music started."
The Jimmie Rodgers Music Festival runs through Friday and Saturday.
Weblink – runawaydixie.com.
---
TUESDAY, MAY 2, 2017
Beccy to sing at Coral Sea Battle commemoration
Beccy Cole will sing in New York on Thursday at a dinner to commemorate 75 years since the tide-turning Battle of the Coral Sea in World War II.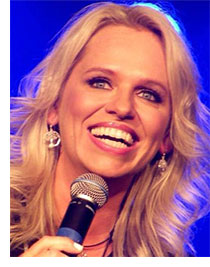 Beccy will sing her classic Award-winning song Poster Girl and says she is humbled to do so.
Prime Minister Malcolm Turnbull and US Preside t Donald Trump will attend the dinner together with a number of returned service personnel from both Australia and America.
"My song (will be) for these diggers and their wives," Beccy said.
Apart from commemorating the Battle of the Coral Sea, which inflicted the first defeat suffered by the Empire of Japan and stopped the looming Japanese invasion of Australia, the dinner will see the launch of a new American-Australian Veterans Scholarship Gund (VSF).
The new VSF will be a dedicated scholarship that will provide a new generation of warriors with the opportunity to pursue undergraduate or postgraduate educational opportunities, and will support directional scholarship grants from Australia to the US and US to Australia.
It will have a particular focus on providing support and educational opportunities to disabled veterans.
Weblink here. Also www.beccycole.com.