---

FRIDAY, MAY 30, 3014
"MO" winners
Winners in the 2014 "MO" (Australian Entertainment) Awards were announced in Sydney on Tuesday night.
Country Act of the Year went to Benn Gunn, from fellow Kel-Anne Brandt, Beccy Cole, Nicki Gillis, Wayne Horsburgh and Snowy Robson.
Country Act finalists Kel-Anne Brandt and Snowy Robson were named winners of Best Female Vocal Performer and Best Solo Performer, respectively.
Country broadcaster Carter Edwards took home the John Campbell Fellowship Award and country comic Buddy Goode was named joint winner of Comedy Act of the Year with Harriet Littlesmith.
Photo: Kel-Anne with her awards trophy.
Weblink – moawards.com.
---
MONDAY, MAY 26, 2014
New Zealand winners announced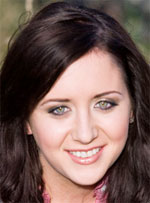 Winners of the New Zealand Country Music Awards have been announced.
Twenty-five-year old Kaylee Bell (pictured) won Best Album for Heart First at the awards ceremony held in Gore.
Originally from Waimate, south of Timaru, Kaylee now lives in Australia where she was the first Kiwi since Keith Urban to win Australia's Toyota Star Maker title.
Her win also follows a Tui for Best Country Music Album.
Tami Neilson & Delaney Davidson won best song with Whiskey & Kisses.
The New Zealand Country Music Awards, which attract 5,000 fans, are part of a week-long celebration of country music.
---
FRIDAY, MAY 23
Chart Update – Tanya at number one
Tanya Self's The Jacaranda – from her new album Random Truths – has taken over the number one spot on the coming week's national Country Tracks Top 30.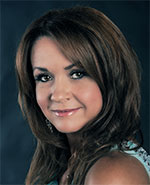 Doug Bruce's number one from last week – Clock Out At Five – is at number two while Carter & Carter's Little Patch Of Heaven is steady at three and Roo Arcus's Out On The Farm is at four.
Graham Rodger's Scrub Bull Hunters is back up to five, the Johnny Cash track She Used To Love Me A Lot bounds into the top 10 at six and The McClymonts Going Under (Didn't Have To) is at seven.
Keith Urban's Cop Car enters the top 10 at eight, Arthur Blanch's Buy That Man A Beer debuts in the chart at nine and the Adam Eckersley Band's Give Her The World is at 10.
Bullet performers for the week include Seleen McAlister's I Wanna Live Like That (23 to 18), Morgan Evans' Like A Tornado (new at 25) and Tania Kernaghan's Call Home (new at 26).
The full chart can be viewed at www.countrytrackschart.com.au.
---
WEDNESDAY, MAY 21, 2014
Norfolk winners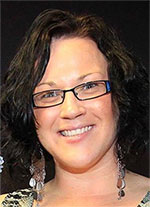 Cheryl Anderson from Gore, New Zealand, has taken out the main prize of Trans Tasman Entertainer of the Year at Norfolk Island.
Judah Kelly from Queensland was the runner up while Hannah Cosgrove from Tauranga in New Zealand won the Encouragement Award.
Cameron Scott from Nelson, NZ, won the category for Most Original Song and also for Most Promising artist.
Doin' It For The Troops
Australia's Repat Foundation has developed the Doin' It For The Troops as a unique way to raise money for PTSD (Post Traumatic Stress Disorder) Research and Projects on a national scale, and a number of country acts are involved.
"This is an original product and one of a kind," said Jan Chorley, Chief Executive Officer of the Foundation. "It is a blend of live footage from concerts for the Australian Defence Force troops in East Timor and other war zones around the world and film clips of songs that are meaningful to this cause.
"For Australian music fans, this will be the first and only chance to view these exclusive performances for the troops," she said. "We're delighted with the support we've received from artists, sponsors, music and defence Industries and including General Peter Cosgrove (Ret'd) who introduces the DVD live to camera."
Other live-to-camera spots include artists Angry Anderson and The McClymonts, Michael Chugg, Rear Admiral Ken Doolan (Ret'd) and Lehmo.

Artists on the DVD are Jimmy Barnes, Chelsea Basham, James Blundell, Eric Bogle, Adam Brand, Dianna Corcoran, John Farnham, Adam Harvey, Gina Jeffreys, Amber Lawrence, Kylie Minogue, Doc Neeson, Noiseworks, Shannon Noll, Guy Sebastian and John Williamson. Some of the artists may not have had a chance to sing live to the troops, but they are very supportive of the project.
The DVD is narrated by Amber Lawrence.
Doin' It For The Troops will be sold through The Repat Foundation and is $24.95 plus postage (click here).
The project has been funded by sponsors Choose Your Cruise and Cruiseco (joint naming rights), the South Australian Defence Leadership Program, Defence Teaming Centre, BAE Systems and Harvey Norman, and donations from: Denis Langley Foundation, Wendy Langley, John Heina Foundation and Athalie Phillis.
---
TUESDAY, MAY 20, 2014
Hall of Fame to move
Tamworth's Australian Country Music Hall of Fame is to move to the site of the city's Visitor Information Centre which will move later this year to the Big Golden Guitar complex on the Sydney Road.
The Hall of Fame has been on the lookout for larger premises for many years as its growing collection continues to stretch available space at the current premises in Brisbane Street.
When Tamworth Regional Council decided to move its Visitor Information Centre, it offered the current building to the Australian Country Music Foundation (ACMF), operators of the Hall of Fame.
ACMF President Eric Scott said the new site would offer solutions not just to the problem of space, but issues relating to parking and visibility from passing traffic.
The Foundation's collection, comprising thousands of photos, recordings, costumes, instruments and other items, is considered of national and international significance.
"(The move) creates an opportunity for the Hall of Fame to relocate to a building which is not only a much larger space, but was designed in the shape of a guitar, making it an ideal location for what is a significant tourism drawcard," said Tamworth Regional Council's Director of Business & Events John Sommerlad.
The Hall of Fame has been housed in the historic Mechanics' Institute building, which was opened in 1866, since 1994.
Photo: the original guitar shaped visitor information centre soon after it was built.
Weblink – www.countrymusichalloffame.com.au.
---
MONDAY, MAY 19, 2014
Gympie announces initiatives
Organisers of the Gympie Muster staged a 2014 launch event recently and announced a number of initiatives they say will have "a significant and beneficial impact" on the local community and economy.
But it wasn't all speeches and protocol as Muster Ambassadors The McClymonts also graced the stage and giving attendees "a rockin' taste of what's in store when they perform at The Muster on Saturday August 30".

Muster General Manager Jeff Chandler announced the re-launch of the Farmers Aid Appeal, a concept that they hope will raise more than $30,000 for its recipient, the Buy A Bale Campaign.
"Queensland is once again in the grip of drought which has been described as the worst drought ever," Jeff said. "The aim is to enable Buy A Bale to provide as many bales of hay as possible to farmers in drought stricken areas of Qld and NSW with the funds generated.
"This is just one of the many ways in which the Muster event works to celebrate the true spirit of Country Australia and the strength and resilience of regional communities."
The Gympie Muster has a strong focus on community and fundraising. In the past 31 years, it has raised almost $14.7 million for organisations and charities, bringing benefits to local and regional communities.
The Muster also has a direct economic impact on the regional economy, of which more than $10 million will benefit the state of Queensland. An estimated $4.6 million is delivered into the Gympie region alone.
One of the initiatives announced is the return of the Pre-Muster Street Party being held the day prior to the event, this year on Wednesday August 27 in the Gympie township.
This event has been in hiatus for the past few years and is being re-introduced by popular demand from the local community. Australian Institute of Country Music students will perform a showcase at the street party with some of the Muster's Talent Search entrants performing throughout the day as well. Fans can also expect to see buskers, join songwriter sessions and catch performances from line-up acts such as Adi Burgess, Pete Denahy and Stealing Lincoln.
Another initiative is the focus of this year's event on "celebrating our own" with the Muster lineup primarily consisting of Australian music acts. New talent is expected to travel from all areas of the country and more than 50 emerging acts will be selected through on-line entries for the New Kid in Town and Talent Search showcases which will take place across the four days.
"This year shapes up to be even more exciting for our Talent Search showcase, as for the first time ever, acts will perform on the main stage," Jeff said. "Heats will be held on the Saturday, with the grand finale taking place the next day. This is a great opportunity for singers and musicians to experience the 'real deal' and perform on a festival main stage in front of thousands of people."
The Music Muster has also revealed a special show ticket offer for this year's event. Fans are able to buy any combination of one day tickets (Thursday to Sunday) at the special Gympie Show price of $70 for adults and $40 for 5 to 17 year olds. Including booking fee, tickets also give fans free camping at the Muster grounds.
Now in its 33rd year, the Gympie Music Muster will be held from Thursday August 28 to Sunday August 31 in the Amamoor Creek State Forest Park just south-west of Gympie and a little more than a 90 minute drive north of Brisbane.
Weblink – www.muster.com.au.
---
FRIDAY, MAY 16, 2014
JW's life story
Australian country star John Williamson will release his life story in July.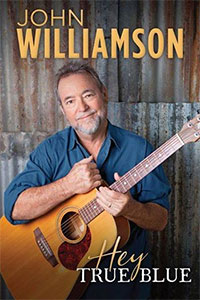 The long-awaited book is titled, not surprisingly, "Hey True Blue".
In the book, John takes readers on his life journey from growing up on the land in the Victorian Mallee and Moree in NSW in a family of five boys, to being the recognised as one of Australia's leading songwriters and recording artists.
Since Old Man Emu launched his career after he performed in television's "New Faces" John has steadily grown to become one of the nation's most successful entertainers.
After his huge initial success, his music career did flounder for 10 years or so until he reinvented himself by chronicling the subjects and issues that are close to his heart.
John's songs are all about Australia – he expresses his love of our land (Mallee Boy), his outrage at environmental destruction (Rip Rip Woodchip), his pride in the Australian character and spirit (Hey, True Blue) and captures our sense of humour (Old Man Emu).
His life story is also all about Australia – his love of the land, the importance of family and what it really means to be "true blue".
John has performed at huge public events, ranging from the Sydney Olympics, NRL grand finals and Tamworth Country Music Festival to smaller more intimate events like the upcoming Big Red Bash at Birdsville in July and his own Live In The Hinterland concert in early June.
Beyond the songs, he has revealed barely anything about his private life in his 40-year career. But in the book, he opens up, talking about the tough times, the great times and what matters to him, according to his publisher Penguin Books Australia.
The book will be available from July 23.
Weblink – www.johnwilliamson.com.au.
Chart Update – Graham bounds into number one
Bush ballad star Graham Rodger will debut in the top 10 at number one on this week's national Country Tracks Top 30 with his hit Scrub Bull Hunters.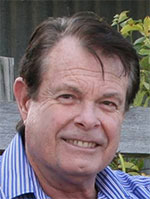 Doug Bruce's Clock Out At Five has also bulleted... from number nine to number two as does Luke O'Shea's Three Brothers (The Great War) from 10 to three while Sara Storer's Come On Rain is also new in the top 10 at four.
Christie Lamb's number one from last week, All She Wrote, is at five, Roo Arcus's former number one Out On The Farm is at six and McAlister Kemp's Tats is at seven.
Sandra Humphries You Drink is at eight, The McClymonts Going Under (Didn't Have To) is at nine and a release from the late Johnny Cash – She Used To Love Me A Lot – is at 10.
Bullet performers for the week include Allan Caswell's Kick The Bucket (30 to 11), Carter & Carter's Little Patch Of Heaven (new at 12), Ashleigh Dallas' Sail Away (20 to 17), Kaylee Bell's Little Bit Small Town (21 to 18), Korey Livey's Route 63 (23 to 19), Karen Lynne's Will I Be Good Enough (new at 20), Kristy Cox's One Heartbreak Away (26 to 23), Taylor Pfeiffer's You Were The Stranger (new at 24) and Christie Lamb's Manhunt (new at 25).
Other new entries to the chart this week include Seleen McAlister's I Wanna Live Like That (in at 28).
The full chart can be viewed at www.countrytrackschart.com.au.
---
THURSDAY, MAY 15, 2014
Graham on tour
Award winning bush balladeer Graham Rodger is launching a new tour concept which will take place later this month and in June.
Since the age of 12 when he first learnt to play the guitar, Tex Morton has been a major influence on Graham's professional development. It wasn't too much longer before Slim Dusty was also becoming a major influence in his life.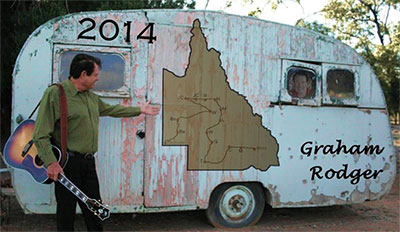 Several decades later, Graham is setting out to pay tribute to both men as he tours from Miles to Birdsville determined, as was often Slim's way, to take good quality country music to his fellow Australians living in the outback.
Touring 15 towns, Graham will zig-zag his way through outback central Queensland but doing it with a bit of a twist. Just like Tex Morton about half a century ago, Graham has invited his supporters from the Queensland coast and interstate to join him on a tag-along... more than 55 vans and a hundred people will be touring with Graham, commencing on May 23 at Miles and concluding on the June 14 at Birdsville.
When asked why such a successful artist would take so much time out of his schedule to tour to towns like Windorah or Muttaburra (both with populations of about 50), Graham's replied...
"Over the years I have been fortunate enough to win 27 Tamworth Songwriters' Association awards. So many of these have been inspired by true and often very personal stories entrusted to me by my fellow Australians living in the outback.
"It is a trust nearly impossible to repay, but I do like to think that a tour like this is a start. Besides, I cannot think of a better way to spend a cold Australian winter than in sunny outback Queensland accompanied by a hundred friends and supporters, enjoying incredible vistas and history by day and entertaining by night."
For most of his life, the Channel Country has been Graham's back yard. He firmly believes it is the most beautiful and interesting part of the planet and he is as excited to be taking fellow Australians to the outback as he is to be taking his music to the isolated towns along the tour route.
Photo: Graham in front of an old caravan with the towns marked on a tour map.
Weblink – www.grahamrodger.com.au.
Lindy to receive Ted Albert Award
Musician, teacher and advocate Lindy Morrison has been named the 2014 recipient of the Ted Albert Award for Outstanding Services to Australian Music.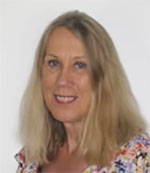 The annual award is decided by the Australasian Performing Right Association (APRA) Board of Writer and Publisher Directors, with the recipient deemed to have made an outstanding contribution to Australian Music over a number of years.
Lindy has been heavily involved in the Australian music industry since her membership of pop group The Go-Betweens.
She teaches music business at the Sydney Institute, is the National Welfare Co-ordinator for musical charity Support Act and sits on the board of the Phonographic Performance Company of Australia (PPCA).
Last year, she received an Order of Australia medal for services to the industry.
The award will be presented to at the APRA Music Awards on June 23 in Brisbane, the town in which The Go-Betweens were formed.
Previous recipients have included Ian "Molly" Meldrum (1993), Harry Vanda and George Young (1995), Ron Tudor (1996), Michael Gudinski (1998), Slim Dusty (1999), Don Burrows (2004), Michael Chugg (2005), Bill Armstrong (2006), Denis Handlin (2009), Jimmy Little (2010), Paul Kelly (2011) and The Seekers (last year).
Weblink – www.apra-amcos.com.au.
---
WEDNESDAY, MAY 14, 2014
Goldheist concerts for drought relief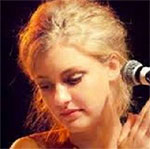 Sydney based Goldheist (aka Hester Fraser) is playing a series of concerts promoting the single Dust raising money for drought relief.
All proceeds from the song, available via iTunes, is going to the "We're For The Bush" Drought Appeal, helping to raise funds and awareness for drought in rural Australia.
The accompanying video for the song can be found here https://www.youtube.com/watch?v=p5u12IFtmmA
Hester, who often includes guest artists in her shows, has played Armidale, Sydney and Gloucester so far in the concert series and will be at Tamworth this Saturday night (with Natalie Magee), Canberra on Saturday May 24 (again with Natalie), Yass on Sunday May 25 (with Natalie and Katie De Veau and Mudgee on Saturday June 7 (with Natalie).
Weblink – www.goldheistmusic.com.
---
TUESDAY, MAY 13, 2014
Felicity's City Of Light
Felicity Urquhart's most recent release is an EP titled City Of Light.
The EP follows the three most successful recent albums which established her as one of the most respected writers and singers in Australian music.
"Five years after the last collection from Urquhart," said a spokesman for the artist, "the inspirational spark has returned.
"Working on this project was her most trusted and talented musical partner Glen Hannah as producer with a supporting cast that included Jeff McCormack, Steve Fearnley and Michel Rose."
Felicity has enjoyed a change of lifestyle in the last 12 months with a step back from playing gigs and her weekly national radio program on ABC Radio "Saturday Night Country" since taking time to have a family.
The Tamworth-born and raised star says her home town holds a special place for her. The first single from the EP, the title track, pays tribute to the city which is also now known as Australia's Country Music Capital.
(The City Of Light tag comes from the fact that Tamworth was the first city in the southern hemisphere to have electric street lighting, even before the likes of Sydney/Melbourne/Brisbane).
The EP contains new songs Slow It Down and Gone By The Wayside & Give.
"After visiting my folks back home in November, I finished the song City Of Light which... I guess it's the sequel to Girl In The Mall and that's why I showed it to Mark Seymour, co-writer of the song.
"He sorted the wheat from the chaff and I had this rush inside me, to record it immediately for January," Felicity said.
"Life used to be quite crazy but since motherhood it's eased up and I've learnt to slow things down, which is what Slow It Down is all about. It would be a shame to miss the good stuff. Karl Broadie and I have worked and written together for many years now, and we have a great time. It must be the Scottish names that make us kindred spirits. He loves the song too.
"Give is for the amazing people in this world who are carers. They do so much for everyone else that there's often nothing left for themselves. They are ordinary people doing extraordinary things who get lost along the way.
"Gone By The Wayside is a cheeky look at reminiscing about the things we let go and the quirks we forget about.
"I had been putting songs together for a new album," Felicity said, "with no particular release date in mind but these songs just had to come out now. The rest of the album will be later in the year when the songs dictate."
Weblink – www.felicityurquhart.com.
Chart Update – Christie takes the top spot
Christie Lamb has taken over the top spot of this week's national Country Tracks Top 30 with her hit All She Wrote.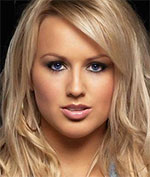 The McClymonts Going Under (Didn't Have To) edges up one to number two while Roo Arcus's Out On The Farm – number one for the last two weeks – is at three and McAlister Kemp's Tats is up one to number four.
Sandra Humphries You Drink bounds into the top 10 at five, as does Kate Cook's Highway at six and Kaylens Rain's She's A Wildflower is up two to seven.
Adam Eckersley Band's Give Her The World enters the top 10 at eight, Doug Bruce's Clock Out At Five is at nine and Luke O'Shea's Three Brothers (The Great War) is at 10.
The full chart can be viewed at www.countrytrackschart.com.au.
---
FRIDAY, MAY 9, 2014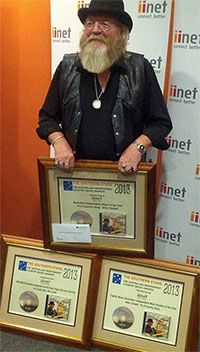 Entries open for Southern Stars
Entries are now open (closing June 30) for the 2014 Australian Independent Country Music Awards, or Southern Stars as they are also known.
Awards will be presented in nine categories, eight open to all CD product by independent Australian country music artists, as the highlight of the annual Mildura Country Music Festival which runs from Friday September 26 to and including Sunday October 5.
The categories are Single of the Year, Album of the Year, Heritage Track of the Year, Rising Star Male, Rising Star Female, Male Vocalist of the Year, Female Vocalist of the Year and Group/Duo of the Year.
The ninth category, Independent Artist of the Year, is judged separately, the winner selected from artists entered in any of the other categories.
Full details of eligibility can be found on the entry form which can be downloaded from the website www.milduracountrymusic.com.au.
Photo: Allan Caswell, the big winner from last year's Southern Stars.
---
THURSDAY, MAY 8, 2014
Adam and co win song gong
Adam Eckersley (pictured), Jason Reeves and Danelle Joy Leverett have taken out the Country section of the 2013 International Songwriting Competition.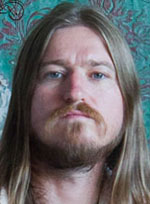 Adam is front man of the Adam Eckersley Band while Jason and Joy are well-known American songwriters.
The songwriting team won the award for Give Her The World which is on the band's debut album.
An Australian placegetter of country note was Charles Jenkins (Charles Jenkins & The Zhivagos) with Pray, My Dear Daughter, achieving second place in Folk/Singer-Songwriter.
Grand prize winner in the competition was New York based virtuosic jazz trumpeter and accomplished composer and arranger Shunzo Ohno with Musashi.
Honourable mentions across all sections included Cyndi Boste from Victoria with Outta Here (Ballad Of Chris Green) and Casey Barnes & Rick Price from the Gold Coast with Flesh And Bone.
Entry in the 2014 competition is now open.
Weblink – www.songwritingcompetition.com.
---
TUESDAY, MAY 6, 2014
Vale – Martin Erdman
Renowned Australian record producer Martin Erdman has died at the age of 77.
Martin started his career in Sydney in the mid 1950s in his parents record store in Rose Bay. He built his first studio at the back of the shop. He is best known as in-house producer for Festival Records from the 1970s.
He produced the first Australian single to sell a million copies in the US with Sister Janet Mead's "rocked-up" The Lord's Prayer reaching number one there.
Martin was behind Peter Allen's I Still Call Australia Home, Abigail's Je T'aime and John Waters & Jackie Weaver's They're Playing Our Song.
Festival Artist & repertoire Manager at the time Peter Hebbes said Martin was one of the most active and prolific producers of Australian talent, having a tremendous success with a cross-section of artists. And, "many of today's recording engineers and producers owe a lot to Martin and those exciting pioneering years in the Australasian music industry."
His first commercial recording was four songs for country singer Nev Nicholls' Country Playboys. In 1993 he opened his own record store in Ramsgate in Sydney and rebuilt the studio at that store.
In 1969, Martin started his own record label Du Monde Records. The label quickly became one of Australia's most successful independent labels generating the hits Life Is Getting Better for Flake, Unforgotten Dreams for King Fox and The Wheat In The Field for Harry Young & Sabbath.
Following his work at Festival, Martin ran an audio/video studio with wife Sandra. More latterly, his activities at Du Monde included a number of special country releases including from Jimmy Little and Nev Nicholls' Country Playboys.
He was also a staunch fundraiser for Support Act Limited through his "Break-a-leg" lunches.
Martin died in Sydney yesterday following a brief illness. He was 77.
Chart Update – Roo holds number one
Roo Arcus retains the number one position this week on the national Country Tracks Top 30 with his hit Out On The Farm.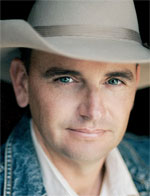 America's Zac Brown Band is at two with Sweet Annie while The McClymonts Going Under (Didn't Have To) jumps another two places to number three as does Kristy Cox's One Heartbreak Away to number four.
McAlister Kemp's Tats is steady at five, Christie Lamb's All She Wrote is at six and Sara Storer's Come On Rain is at seven.
America's Dierks Bentley is at eight with Hold On, Kaylens Rain's She's A Wildflower enters the top 10 at nine and The Wolfe Brothers' Lovin' In The Summertime is steady at 10.
Bullet performers this week include Adam Eckersley Band's Give Her The World (15 to 11).
The full chart can be viewed at www.countrymusicradio.com.au.
---
MONDAY, MAY 5, 2014
Joy's Riding This Road
EMI Music have released the album Riding This Road (The Record Collection) by Joy McKean.
Described as a time capsule of Joy's early career as a performer and songwriter, the album was collated from rare vinyl and reel-to-reel recordings. "This truly unique collection of songs shows why Joy McKean is one of Australia's most prolific songwriters," said a company spokesman.
"From country halls to showgrounds, cities to the most remote communities, Joy performed everywhere and won the hearts of legions of fans. She became famous performing with her sister Heather in the 1950s, writing songs that have become Australian country music classics, and creating a lifelong partnership with Slim Dusty."
Joy wrote many of Slim's most famous songs, has been awarded six Golden Guitars and was a founder of the Country Music Association of Australia.
She has received lifetime achievement awards from the Country Music Association of Australia and Australian Country Music Foundation, the Song Maker Award from the Tamworth Songwriter's Association, an Australian Bush Laureate Award, an Order of Australia Medal and the McKean Sisters (Joy with Heather) have been elevated to the Country Music Roll of Renown and inducted into the Country Music Broadcaster's Hall of Fame.
Several of the songs on the album have been unavailable for many years and were only uncovered during a recent trip to the EMI archives and through contacting some avid Slim Dusty/Joy McKean music collectors.
Of the process, Joy's daughter Anne Kirkpatrick commented: "Putting together an album of Joy's solo recordings tracing her unique musical journey proved quite a challenge as it covers seven decades of writing, performing and recording, with all the subsequent changes in recording technology!"
Now available on CD for the first time the special release is in companionship to the new book by Joy McKean from Hachette Australia of the same name.
"For the first time, Joy turns her talent as a writer to telling us about her own life. On the way she reveals a lifestyle that has long gone, when performers would load up their trucks and caravans and drive across the country, putting on a show at every town –big, small and tiny – then moving on to the next place to do it all again the next night.
"With honesty and love, Joy explores her life from childhood to the present, decades of marriage to Slim, songwriting, recording and constantly touring right around Australia while raising their children Anne and David.
"Joy's is a life full of music and memories that will inspire and entertain."
Weblink – www.slimdusty.com.au.
---
FRIDAY, MAY 2, 2014
Nominations open for National Indigenous Music Awards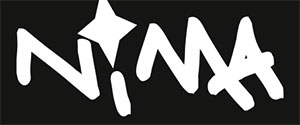 Nominations have opened for the 2014 NIMAs (National Indigenous Music Awards) to be announced in Darwin on Friday August 15.
Nominations are open to the general public and close on Friday June 20. Finalists will be announced on Wednesday July 16.
Awards will be presented for Artist of the Year, Album, Song, New Talent, Film Clip and Cover Art of the Year, plus the Community Music Project Award – Community Music Clip of the Year 2014.
There are also special Northern Territory categories... the Traditional Music Award, School Band of the Year and the G R Burarrawanga Memorial Award.
The Awards ceremony will star Dan Sultan with a full line-up of guest artists yet to be announced.
Winner of triple j's Unearthed competition will also perform. Entries for this have also just opened.
Weblink – www.musicnt.com.au/national-indigenous-music-awards/home.
Rob and Carter
A chance meeting in March saw Rob E G (Robie Porter) guest star on the Carter Edwards radio show which airs nationally on the Super Radio Network every Saturday and Sunday night.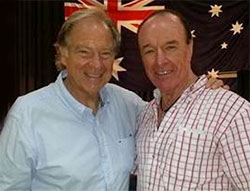 But it wasn't an "average" interview – after an hour and three quarters, the pair had to call it a day but fans will be delighted to hear, the marathon interview is to be continued this Saturday night (May 3) from 8 o'clock.
Live from Carter's home station (2HD Newcastle) studios, Robie will once again join Carter to celebrating the star's return to the performing stage, and the radio program is being billed as a "This Is Your Life" type show.
Guest stars will include Gary Young and Wayne Duncan of Daddy Cool, Les Gock, leader of Hush, and up-and-coming Australian country star Ben Ransom.
Originally finding fame as a singer and instrumentalist under the name Rob E G, Robie was Australia's number one selling recording artist in the mid-1960's, Logie Award winner and "This Is Your Life" honouree. His own 15 hit singles include the hits 55 Days At Peking, Jezebel and Si Senor.
He moved to America in 1966 and went on to be a successful singer, television performer and movie actor there, at the same time becoming Australia's all-time number one hit record producer. Included in his 29 number ones as a producer, songwriter and publisher are the iconic Daddy Cool's Eagle Rock, Air Supply's All Out Of Love, Marcia Hines version of I Just Don't Know What To Do With Myself, Rick Springfield's Jessie's Girl, Hush's version of Boney Maronie and Tommy Emmanuel's Dare To Be Different.
Photo: Robie (left) and Carter.
---
THURSDAY, MAY 1, 2014
Injune... Where Country Is...
Another major country music event in Queensland this weekend is in the South-Western Queensland town of Injune where the Where Country Is (Outback Festival) is being staged.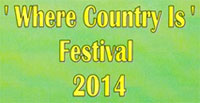 In a town of less than 400 people, such an event is always going to be a "big deal" according to organisers.
An hour north of Roma and about seven hours north-west of Brisbane, the former cattle and dairy hub town is surrounded by scenic national parks including Carnarvon Gorge, Ka Ka Mundi, Mt Moffatt, Salvator Rosa, Nuga Nuga, Lonesome, Expedition and Beilba.
The make-up of the Where Country Is festival changes each year, organisers say, but everyone agrees, "the entertainment and activities are first class".
Artists appearing at the festival, which runs tomorrow, Saturday and Sunday, include Chris Pritchard, Travis Holland and Gary Fogarty.

Weblink here for more information.
Charters Towers wraps up
This weekend is also the final big weekend for Charters Towers Ten Days In The Country.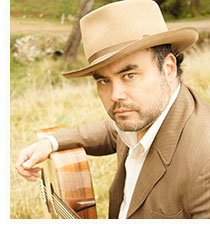 Tomorrow night sees performances from Roo Arcus, Peter Denahy (pictured) and last year's Charters Towers Country Music Talent Search Overall Winner Christie Polinelli, last year's Juvenile Winner Kasey O'Donoghue and this year's Overall Winner and the Anthony Taylor Band.
Saturday night showcases the talents of Lyn Bowtell, Tommy Contour, McAlister Kemp, Mustered Courage and the Anthony Taylor Band.
Weblink – www.charterstowerscountrymusic.com.
New from Harmony
Brisbane singer/songwriter Harmony James will release her third and highly anticipated album Cautionary Tales on Friday June 13.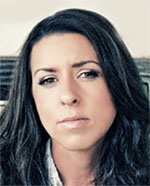 The former jillaroo, who has always preferred to "drift in lonely outposts, learned her songwriting craft under wide-open skies. Now, thanks to the success of her first two albums, she hasn't been near a horse for a couple of years.
And the change of scenery has inspired her songwriting further.
Cautionary Tales was recorded mainly at the famous Alberts Studio on Sydney's lower North Shore and Ramrod Studios, also in Sydney, with long-time producer Herm Kovac and her regular band (guitarist Glen Hannah, bassist Jeff McCormack and drummer Steve Fearnley).
The album features appearances from Mike Carr, Drew McAlister (McAlister Kemp), Brooke McClymont (The McClymonts) and Mark Sholtez.
First single from the album will be Skinny Flat White, written with Brooke as an observation of interaction in the city. It will be released to radio on Monday May 19.
Harmony's 2009 debut album Tailwind gained numerous accolades including a breakthrough award and APRA, Golden Guitar nominations for Female Artist and Album, eight top 10 hit songs and first prize in the country division of Nashville's International Songwriting Competition.
The follow-up, 2012's Handfuls of Sky, won Country Music Artist of the Year at the 2013 Queensland Music Awards and produced Pride which spent six weeks atop country music airplay charts.
Weblink – harmonyjames.com.
---