---
AUSTRALIAN COUNTRY MUSIC NEWS ARCHIVE – MARCH 2017
---
WEDNESDAY, MARCH 29, 2017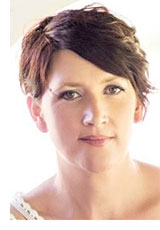 Broadbeach country music
The latest list of artists appearing at this year's Broadbeach Country Music Festival have ben announced.
They include Drew McAlister, Sara Storer (pictured), Caitlyn Shadbolt and The Wolfe Brothers, joining already announced headliners Troy Cassar-Daley (pictured), Kasey Chambers and Shane Nicholson.
Also appearing will be acts including Roo Arcus, Lachlan Bryan & The Wildes, Alex & Bec Crook, Col Finley Band, Georgia Fall, Tori Forsyth, Dana Gehrman, Benn Gunn, Hayley Jensen, Jetty Road, Brooke Lambert, Rex G Miller, NeillyRich, Thor Phillips, Ben Ransom, The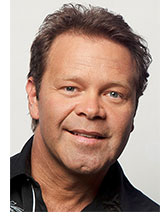 Round Mountain Girls, Aleyce Simmonds, The Viper Creek Band, The Weeping Willows, Whistle Dixie and The Wilson Pickers.
Presented by the Broadbeach Alliance, which holds "stunning beachside festivals" throughout the streets, parks, bars and restaurants of Broadbeach on the Gold Coast, the fifth Broadbeach Country Music Festival runs over three days Friday to Sunday July 28-30.
The 2017 event will feature more than 84 performances on 12 stages, including a major stage in Surf Parade and, for the first time, a headline stage in Kurrawa Park next to the beach.
---
TUESDAY, MARCH 28, 2017
Country Rocks the Royal Easter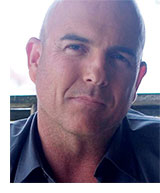 This year's Sydney Royal Easter Show will host a new country entertainment roster under the banner Country Rocks.
The brainchild of Mick Bond, lead singer of Brewn, Country Rocks aims to provide a service for artists, venues and fans of country rock that is "mutually beneficial for all parties".
The Country Rocks touring banner has showcased the likes of 8 Ball Aitken, James Blundell, Brewn, Rhiannon Cooke, Tori Darke, Christie Lamb, Hayley Marsten, Drew McAlister, Ben Ransom and Chris Staff all over Australia.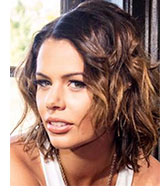 Most recently, Country Rocks presented "Beyond The Blaze" at Bungendore's Royal Hotel raising much needed funds for those affected by the devastating fires of Carwoola & Queanbeyan. The concert, featuring James Blundell, Brewn, Tori Darke and Ben Ransom, raised almost $14,500.
Starring under the Country Rocks banner at the Royal Easter will be James Blundell (pictured), Brewn, Tori Darke (pictured) and Drew McAlister with James and Brewn perforiming at 9pm Friday April 14, Tori and Drew at 9pm Saturday April 15.
Both shows will be staged in The Amphitheatre.
Show Radio features country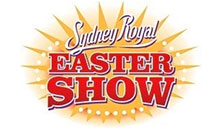 Meanwhile, Sydney Show organisers have confirmed that Show Radio will again feature Australian country music with a variety of new Australian artists, mainstream and classic country music.
Show Radio will broadcast on 107.9 FM and will be manned by students of the Australian Film Television & Radio School (AFTRS) who will be broadcasting from the Showground for the entire 14 days of the Sydney Royal Easter Show.
The broadcast can be heard on 107.9 FM as well as streamed online via the Show Radio website.
---
MONDAY, MARCH 27, 2017
Country Stampede
The southern NSW town of Ilabo is expected to triple it's population early next month when the 30th Country Music Stampede is staged.
Thursday to Sunday April 6 to 9 are the dates for the 2017 Stampede which will star 2008 Australian Idol runner-up and 2011 Toyota Star Maker winner Luke Dickens, supported by Aimee Hannan and Grant Luhrs.
Festival Publicity Officer Caroline Willis told the Junee Southern Cross newspaper the exciting addition of Luke would not take away from the festival's talent quest focus.
"It's still all about the talent quest," she said. "Not many talent quests provide a full backing band and stage setup. It's a professional setup and gives contestants a real taste of the gigs they'll encounter in the future."
Talent quest finals will take place on the Sunday.
The Illabo Stampeded has helped launch the careers of many successful Australian artists, including multi-Golden Guitar winners Dianna Corcoran and Travis Collins.
Illabo is situated on the Olympic Highway between Cootamundra and Junee.
---
FRIDAY, MARCH 24, 2017
CMC winners
Travis Collins dominated this year's CMC (Country Music Channel) Awards announcd on the Queensland Gold Coast last night.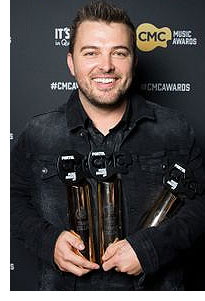 Travis took home the awards for Australian Artist of the Year, Male Australian Artist of the Year and Australian Video of the Year (for Call Me Crazy) as well as sharing in the Highest Selling Australian Artist award as part of Adam Brand & The Outlaws.
Hot on Travis' heels was Keith Urban with wins for International Artist of the Year, International Video of the Year (for Wasted Time) and Highest Selling International Album (for Ripcord).
The McClymonts were named Group of the Year while Western Australian singer/songwriter Chelsea Basham was named Female Australian Artist of the Year and Fanny Lumsden was named New Australian Artist of the Year.
CMC's Hall of Fame award went to Lee Kernaghan.
The CMC Music Awards are a prelude to the three-day CMC Rocks festival, which kicks off today at Willowbank, Ipswich.
The sold-out 10th anniversary event is expected to attract 45,000 attendees.
---
THURSDAY, MARCH 23, 2017
Gympie update
The Gympie Muster board says the 2017 Muster is "set to steam ahead despite the recent turmoil" according to reports in the local Gympie Times.
In a statement, Muster chairman Tony Nolan said the unanimous decision to move forward followed discussions over planning for this year's event and recent staff resignations.
"The board acknowledges the necessity to have skilled professional staff to run an event as large as the Muster, and the board agreed to implement recruitment processes as soon as practicable," the statement said.
"At the time, the board realised that staging a successful Muster requires much more than skilled individuals. It is effectively run by a whole community effort that involves staff, a small group of highly skilled contractors and hundreds of volunteers.
"The board reviewed all those arrangements and made the unanimous decision to proceed, as planned, with the 2017 event.
"The Muster is effectively run by the community for the community, and that is a key part of our three year plan implemented in 2014.
"...it is one of the premier music festivals in regional Australia and requires a very high level of professionalism to attract national artists and patrons.
"Last year the Muster attracted patrons from every Australian state and New Zealand, so it truly is a national event held in Gympie.
"It is a fine balance between running a community event and a nationally recognised music festival, but that is what makes the Muster unique.
"The board is resolved to continue that, as well as put on a spectacular music event in the country. The events of the past week would be challenging for any not-for-profit organisations that generally have very limited resources.
"However, the resolve of the board is to stage the 2017 Muster, as planned, and put on an event that everyone associated with it will be proud of."
The Times reported that local business leaders hoped to see community spirit help keep the "vital" Muster afloat.
Musicians Garage owner Taurean Thompson said the festival was a huge boost for the economy and would survive on the shoulders of community support.
"People who are concerned about the future of the Muster should get behind it and put their concerns to rest," he said.
Lincoln Phelps shared this belief, saying "people power can create change".
The co-owner of the Royal Hotel urged people who were concerned about the Muster's future to get involved with the event. "It's a vital part of our culture and a hallmark of the region."
Casa Bella owner Tony Goodman said he was initially alarmed when he heard about the resignations, but hoped there remained time for the event to be a success.
"It's such an iconic event... it's vitally important that it continues to go ahead. It helps put Gympie on the map."
The Gympie Regional Council, meanwhile, has distanced itself from the Muster's inner turmoil.
"The Muster has a proud 35 year history," the Council said, (and) "it is up to Apex and the Muster Board with regards to the continuation of the event. It is our understanding that the event will go ahead and that Council are very supportive of this."
In 2014, the council granted a $300,000 interest free loan to keep the event afloat following a number of down years. There is now no outstanding debt to the council.
A spokesman for the Council said organisers had worked hard in recent years to put the event on. "It is a much loved national event so we are very supportive of (it) continuing.
"The Muster brings significant economic benefit to the region each year and it continues to put our region on a national and international stage."
A Gympie icon, the Muster annually brings tens of thousands of visitors to the region and injects millions of dollars into the economy.
In 2015 it was estimated the Muster was worth the equivalent of 64 jobs.
---
WEDNESDAY, MARCH 22, 2017
Coster tribute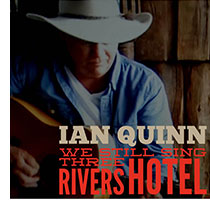 Well known singer/songwriter Ian Quinn has released a tribute to the late songwriting legend Stan Coster.
Stan Coster was widely recognised as Australia's leading bush ballad writer. Slim Dusty recorded more than 60 of his songs including the classic Three Rivers Hotel.
March 25 this year marks the 20th anniversary of Stan's passing and this led two-imes Golden Guitar winner Ian, who travelled with Stan's show, to write abd record his tribute.
We Still Sing Three Rivers Hotel was released last week and is already gaining airply.
"Stan seemed to be the last link to a life and time that is rapidly disappearing in Australia," Ian said.
---
TUESDAY, MARCH 21, 2017
Vale – Tom McIvor
Australian country singer/songwriter and renowned bull rider Tom McIvor has died.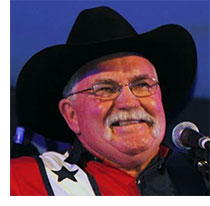 A posting on his facebook page said Tom passed away peacefully in his sleep in the early hours of yesterday morning, March 20, with his loving partner Evie by his side.
"He will be greatly missed by all. As his children say 'Tom is now bucking rank ones in the sky'. The family would now appreciate time to process their thoughts and will advise everyone of the arrangements for the celebration of Tom's life as soon as is possible."
Tom was born in Brisbane on May 1, 1948, the first son of Tom and Joan McIvor. He aquired his love of country music from his father who, Tom said, was a bit of a Tex Morton fanatic.
From the age of 15, Tom was torn between his two great loves, rodeo and rugby league football. In the end the glamour and appeal of becoming a rodeo star won out and Tom spent the next 20 years competing on the rodeo circuit.
In 1976, Tom's career as a country music singer and songwriter began in earnest. He dipped his toe in the water at tallent quests around the country and was fortunate enough to win some of the bigger ones.
This gave him incentive for the future when he was no longer able to rodeo. At that time, his old riding mate Jim Stewart, who happened to be Secretary of the Australian Pro Rodeo Association, called him with the news that Chris Ledoux 1976 World Champion Bareback Rider and famed country music singer was after some original Australian rodeo songs.
Tom rose to the occasion and submitted two songs and with that his songwriting career was off to a flying start. Titled The Only Road You Know and Go Riding Young Cowboy, both were released on subsequent albums and were applauded by critics in the United States and Australia.
Before too long, Tom had his very own album to release titled Rodeo Cowboy which he recorded with Australia's leading country music studio at the time, Hadley in Tamworth. As all of the songs on this album were written while Tom was still actively riding the rodeo circuit, they were highly relatable to other riders and rodeo fans alike.
Tom's name had become well-known by the early 1980s with his song Half A Dozen Stubbies, sponsored by Fourex Castlemaine, getting airplay on the radio.
Some of Tom's achievements included being awarded the 1997 Song Maker Awards, the Australian country music songwriters' hall of fame equivalent in Tamworth, and numerous accolades in successive Gidgee Coal Bish Ballad Awards.
During his country music career, Tom released 11 albums, including a double album in 2015, Pride Of Australia and Gallipoli Sand.
---
MONDAY, MARCH 20, 2017
Ructions at Gympie Muster – breaking news
News is surfacing from Queensland that Gympie Muster staff have resigned in an apparent disconnect with the Muster Board.
Few details are known at this stage but we should know more after tomorrow afternoon's meeting of the Muster Board.
View a Channel 7 News Video here.
Tamworth Council delves deeper into country music
Tamworth's Northern Daily Leader reports today that its parent company Fairfax Media is to sell its country music assets to Tamworth Regional Council.

The sale includes the Tamworth Country Music Festival Official Guide, website and smartphone app, the monthly Country Music Capital News magazine, the special events Festival FM radio licence and activities including Toyota Star Maker and the January Festival Coca-Cola Country promotion, together with their associated trademarks, internet addresses and Facebook pages.
The assets are currently part of the activities of one of Fairfax Rural Events which was previously known as Rural Press Events when it was part of the Rural Press group. Fairfax Rural Events' other main activity is running a number of the most successful field days in Australia including AgQuip at Gunnedah and FarmFest near Toowoomba.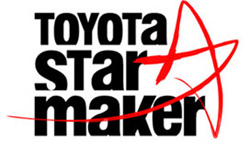 The sale is expected to be completed by July.
Council's General Manager Paul Bennett said the publications, websites, events and trademarks played an integral role in the success of the Tamworth Country Music Festival each year and the promotion of Tamworth as Country Music Capital.
"By bringing these into Council's events and country music unit we can continue to build on their significance," he said.
"These are important aspects of Tamworth's world-acclaimed festival and the fact they (will be) community owned means the community will continue to benefit from the many elements which combine to make Tamworth the epicentre of country music (in Australia)."
The Leader reported that Council and Fairfax said they looked forward to working together to inform the community and develop the Tamworth Country Music Festival as it nears its 50th anniversary.
"(Fairfax) will continue to assist Council with the printing of the Official Guide and Country Music Capital News, which will be used to promote the Tamworth Country Music brand."
Most of the subject assets of the sale to Council were originated by Radio 2TM or its marketing arm before being sold to Rural Press after the Broadcast Amalgamated Limited group sold its radio network in the 1990s.
---
SUNDAY, MARCH 19, 2017
Dianne's Family Heritage celebration
Details have been announced for Dianne Lindsay's Family Heritage celebration to be staged at the Nabiac Showground Hall (NSW) on Saturday and Sunday April 8 and 9.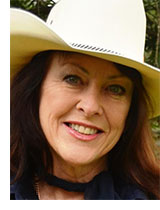 Dianne's parents Reg Lindsay and Heather McKean performed their first touring show at the Nabiac Hall so it will be a special celebratory event.
The main concert is on Saturday night with stars including Charley Boyter, Caitlyn Jamieson, Keith Kamieson, Ken Lindsay, Sandra Lindsay, Peter Simpson, Alisha Smith and Dianne herself.
A number of surprose guests are also set to appear.
Sunday morning from 9:30 will be an Open Mic Concert where all singers and musicians are welcome to perform.
Funds raised from the weekend event go to support the Australian Country Music Foundation.
Accommodation (including camping) is located near to the venue.
Enquiries can be directed to 0401 095 306 or by visiting diannelindsay.com.au.
Attendees are inited to "come along and experience again a country music show run in true
traditional style".
Nabiac is on the Pacific Highway between Forster and Taree.
---
FRIDAY, MARCH 17, 2017
CMA delegation heads down under
A delegation from America's Country Music Association (CMA) led by Chief Executive Officer Sarah Trahern (pictured) will visit Australia later this month to foster ties between the country music communities of Australia and the United States.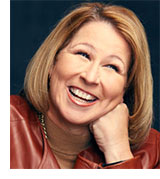 The delegation will include the Association's Chief Marketing Officer Damon Whiteside, Director of International Media Relations Bobbi Boyce and board member and Spotify Head of Global Country Music John Marks.
The visit schedule calls for the CMA representatives to meet commercial radio's peak association Commercial Radio Australia, pay TV Foxtel, free to air Nine Network, local executives of Spotify and Google, songwriter administration and royalties group APRA AMCOS (Australasian Performance Right Association and Australasian Mechanical Copyright Owners Society), major label record companies, Tourism & Events Queensland, Tamworth Regional Council and the Country Music Association of Australia (CMAA).
"These meetings will give all parties an opportunity to establish a contact base and identify mutually beneficial opportunities for both Australian country music in the USA and vice-versa," said CMA board member and Australian promoter Rob Potts.
The CMA has visited Australia in an official capacity like this on several occasions. This visit follows the successful establishment of a sister city relationship between Australia and America's country music centres Tamworth and Nashville which between them host the two biggest country music festivals in the world.
During this year's Tamworth Country Music Festival, four students from Nashville's Harpeth Hall School interned for three weeks at the Tamworth Regional Council in the run-up to the festival.
---
THURSDAY, MARCH 16, 2017
Melinda and Tom do Doris and Frank
Country star Melinda Schneider and actor Tom Burlinson have joined together to create "Young At Heart", a show featuring the music of Doris Day and Frank Sinatra.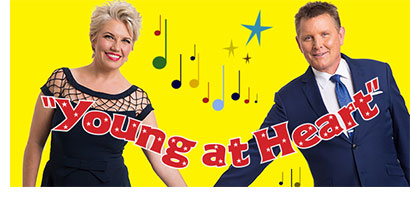 Both Melinda and Tom have been performing tribute shows to Doris and Frank for a while but this will be the first time the two have joined forces for a single show.
The show is from the 1955 Doris and Frank classic movie of the same name.
"I've been a fan of Melinda's for a long time and had very much enjoyed her first album celebrating Doris Day," said Tom. "So I was delighted to be asked to sing the beautiful Young At Heart with her for this second disc.
"The experience was a joy and I had hoped it may lead to further opportunities for us to perform together in the future."
"And it has!" said Melinda. "I can't describe how excited I am to be performing all these great songs live with a huge talent like Tom… audiences are simply going to love these concerts!"
The show will kick off in June and will include Melbourne on June 16, Sydney on June 18 and Brisbane on June 22.
Weblink here.
---
WEDNESDAY, MARCH 15, 2017
APRA Music Awards nominees
Nominees have been announced for the 2017 APRA Music Awards.
Now in their 35th year, the Awards acknowledge and celebrate artistic excellence in contemporary music, honouring songwriters and publishers that have achieved outstanding success in their fields.
For Country Work of the Year, nominees are Burn Baby Burn by Kirsty Lee Akers and Trey Bruce (recordd by Kirsty Lee), Call Me Crazy by Travis Collins and Damien Leith (recorded by Travis), Greatest Companion by Aleyce Simmonds (recorded by Aleyce), The Truth Walks Slowly (In the Countryside) by Rob Hirst, Jay O'Shea and Mark O'Shea (recorded by O'Shea with Rob Hirst) and This Crazy Life by Phil Barton, Brodie Rainbird, Bruce Wallace, Nicholas Wolfe and Thomas Wolfe (recorded by The wolfe Brothers).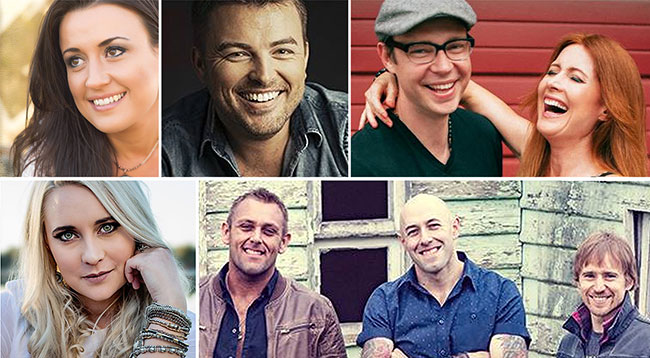 Information on the voting and judging criteria for the APRA Music Awards can be found at apraamcos.com.au/awards/2017-awards/2017-apra-music-awards/rules.
A full listing of nominees can be found here... apraamcos.com.au/apramusicawards.
Award winners will be announced at a ceremony to be held at the new International Convention Centre Grand Ballroom in Sydney on Monday April 3.
Pictured above (clockwise from top left): Kirsty Lee, Travis, O'Shea, The Wolfe Brothers and Aleyce.
---
SATURDAY, MARCH 11, 2017 (updated March 14)
Vale – John Minson, "Mr Hoedown"
John Edgar Minson, known as "Mr Hoedown", died yesterday in Coffs Harbour. He was 89.
John was one of the key visionaries who turned Tamworth into Country Music Capital in the early 1970s and played a leading role in the establishment and growth of the Australian country music industry through into the 1980s.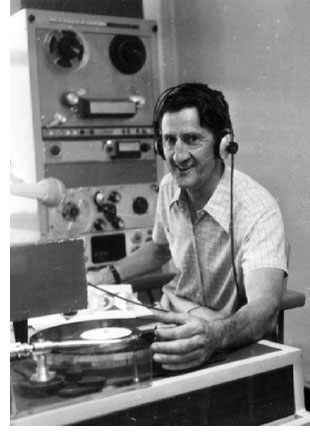 He steered his "Hoedown" program on Radio 2TM in Tamworth from a half hour weekly show to almost five hours every weeknight when he retired in 1987.
John arrived in Tamworth with his wife Ann in 1961, first working as a copywriter and announcer at 2TM and at sister station 2MO in Gunnedah.
Though born in Waverley, NSW, and attending Sydney High School, he spent many of his holidays on a family property in the Brindabella Ranges near Canberra, soaking up all aspects of bush life.
On "Hoedown" John gave preference to Australian music, offering exposure to country artists who were battling to be heard. For many of them, that airplay became the key to success. Listeners too liked the fact that John, descibed as a superb communicator, always talked "with" them, not "at" them.
By 1969, it was becoming apparent that country music offered big possibilities for 2TM and Tamworth, according to then Station Manager Max Ellis. In 1969, John was one of the group at 2TM, with Max, Warwick Higginbotham, Kevin Knapp and Eric Scott, who instigated the "Tamworth, Country Music Capital" promotion.
On January 28, 1973, 2TM launched the Australasian Country Music Awards and John played a major role in setting up and staging the event. For many years, he served on the judging panel and, until he left 2TM in 1987, he did all the detailed preparation of the castings and wooden bases for the famous Golden Guitar trophies.
As the Awards was expanded into the Tamworth Festival, John was intimately involved in every aspect of the project, helping develop ideas like the Hands of Fame, the Roll of Renown and many other innovations. While promoting on radio, he also wrote for Capital News, the publication he helped found at 2TM in 1975.
John and wife Ann were heavily involved with the amateur country music scene in Tamworth supporting the early Jamborees organised by what is now the Capital Country Music Association. Both he and Ann are were honoured with life membership of that organisation.
A keen musician, John played his harmonica on many recording sessions including some for Slim Dusty. A number of his songs were recorded, such as the one by Buddy Williams (The Mighty Moonbi Range).
John designed and built his custom JEM pedal steel guitar and was involved in the Steel Guitar Convention in Tamworth.  In 1983, he helped instigate the Harmonica Championships held during the Tamworth Country Music Festival.
In 1978, John was presented with the Country Music Capital Award for services to the industry. In 1988, he was elevated to the Australasian Country Music Roll of Renown.
And in 1998, he received a Medal of the Order of Australia (AM) for services to the music industry.
For more than 30 years, John Minson played a vital role in helping to establish country music as a legitimate and important part of Australia's heritage. John's enormous enthusiasm, his tireless commitment, his encyclopaedic knowledge, his multitude of skills and his genuine interest in, and love of, his fellows, played a vital part in establishing both Tamworth as Country Music Capital and the Australian country music industry.
He was loved and respected by all who knew him. Comfortable with stars and country music fans, John had a wonderful way of reaching out and showing genuine interest and compassion for anyone he came across.
Retiring from 2TM in 1987, he and Ann moved to Coffs Harbour in 2001 where he took up building model aircraft.
Although out of active country music activity for more than 25 years, John Minson is remembered and honoured by all who knew him.
John died last night in Coffs Harbour after a long period of illness.
He is survived by his wife Ann, sons Lawrie (and wife Shelley) and James and daughter Kathleen and her partner Tony and daughters Jess and Nikki.
March 14 : Details announced today for John's farewell... 11am Tuesday March 21 at the Tamworth Baptist Church, corner of Hillvue and Werris Creek Roads, Tamworth. Reception to follow at West Tamworth League Club at 12 midday.
---
THURSDAY, MARCH 9 2017
CMC Awards finalists announced
Finalists have been announced for the 2017 CMC (Country Music Channel) Awards.

They are...
For Australian Artist of the Year... Adam Brand, Travis Collins, Lee Kernaghan, Amber Lawrence and O'Shea.
For Australian Male Artist of the Year... Adam Brand, Troy Cassar-Daley, Travis Collins, Troy Kemp and Lee Kernaghan.
For Australian Female Artist of the Year... Chelsea Basham, Kasey Chambers, Amber Lawrence, Jasmine Rae and Caitlyn Shadbolt.
For New Australian Artist of the Year... Fanny Lumsden, Imogen Clark, Missy Lancaster, Jason Owen and The Weeping Willows.
For Group or Duo of the Year... The McClymonts, O'Shea, The Sunny Cowgirls, The Viper Creek Band and The Wolfe Brothers.
For Australian Video of the Year... Call Me Crazy by Travis Collins, House by The McClymonts, One Of These Days by Chelsea Basham, This Crazy Life by The Wolfe Brothers and The Truth Walks Slowly by O'Shea.
For International Video of the Year... Heartbeat by Carrie Underwood, Humble And Kind by Tim McGraw, H.O.L.Y. by Florida Georgia Line, Peter Pan by Kelsea Ballerini and Wasted Time by Keith Urban.
In addition to the voted awards, Lee Kernaghan will be honoured with CMC's Hall of Fame award and recognition will be provided for Adam Brand as "the highest selling Australian artist" for his album Adam Brand and The Outlaws and Keith Urban will be recognised for "the highest selling international album" of the year with Ripcord.
This year's CMC Awards will be staged on Thursday, March 23, the night before kick off of the CMC Rocks Queensland event at Jupiters Hotel & Casino on March 23, a week before the Broadbeach venue rebrands as The Star Gold Coast.
Weblink – www.countrymusicchannel.com.au.
---
FRIDAy, MARCH 3, 2017
Grammys honour for Keith
The Recording Academy, presenters of the Grammy Awards, will recognise Keith Urban for contributions to the music community and dedication to music education in Washington next month.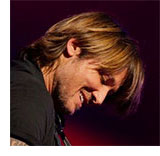 The four-time Grammy winner will receive the Academy's Recording Artists' Coalition Award at the annual Grammys On The Hill Awards in Washington on Wednesday, April 5.
Billed as "uniting the worlds of music and politics, Grammys On The Hill also recognises American legislators who have improved the environment for music by advocating for music creators' rights.
Previously honored legislators include former US Vice President Joe Biden, Senators Hillary Clinton, Orrin Hatch, Ted Kennedy and John McCain and House Leaders Kevin McCarthy and Nancy Pelosi.
The following day, April 6, The Recording Academy will host the music community's largest annual Washington gathering, Grammys On The Hill Advocacy Day, which sees hundreds of music professionals from across America visiting lawmakers to discuss important issues facing today's music creators.
Weblink – www.keithurban.net.
---
THURSDAY, MARCH 2, 2017
Tex back on TV
Tex Morton is back on the small screen, as the subject of New Zealand television series, Kiwi Country.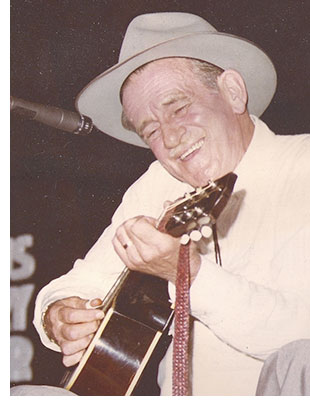 A television crew from New Zealand was in Tamworth during this year's country music festival filming a documentary about Tex.
Born in New Zealand, Tex was Australian country music's first star.
New Zealand artist Aly Cook travelled to the festival to perform, and brought along the crew for a new television series she is hosting, called Kiwi Country, which will start screening in New Zealand in May.
Aly interviewed some of Australia's more prolific bush balladeers and personalities of country music including Max Ellis and Chad Morgan about Tex's impact on Australian country music.
She said her personal interest in the man regarded as the father of Australian country music began when one of her songs featured on a Sony Music country music compilation called Godzone Country which also featured Tex's Mandrake.
Aly performed Mandrake as a guest on the 2015 Roll of Renown Concert where Lee and Ray Kernaghan were inducted.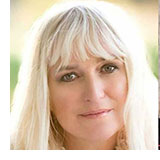 While researching Tex's life, she found parallels with her own life. Both came from her hometown Nelson, where she still lives, near the northern coast of New Zealand's South Island.
"I would love to see Tex honored in his hometown in the same way Tamworth has honored him," Aly said. "Including him in this TV series, I hope, will be the beginning to help make that happen."
Tex came to Australia as a teenager in the early 1930s to pursue his dream of a life in show business and in 1936 he recorded his first commercial records at Regal Zonophone's Homebush studio.
Initially his style was similar to hillbilly music that was being recorded in America, but he was the first artist to perform bush ballads when he introduced uniquely Australian content into his lyrics.
Both Aly and Tex are currently featured in the country section of an exhibition called Volume at Auckland Museum covering the history of New Zealand music.
However, Aly said, there is little acknowledgement in his hometown by comparison.
Aly herself regularly travels back and forth between her home and Australia several times a year performing her current album Horseshoe Rodeo Hotel.
While in town for the Tamworth Country Music Festival, Aly said the Kiwi crew interviewed about 30 Kiwis who regularly travel to Tamworth including artists from Eddie Low to Kaylee Bell, as well as fans, students who attended the Academy of Country Music and the International Round Up at Tamworth Regional Council  that celebrates the sister city relationship between Tamworth and the New Zealand city of Gore.