Australian Country Music News Archive –
MARCH 2015
---
WEDNESDAY, MARCH 25, 2015
Adam wins Country APRA
The Adam Eckersley Band has taken out the Country Work award in this year's Apra Music Awards staged in Sydney last night.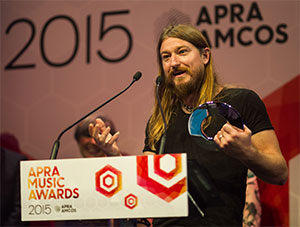 Adam (pictured here giving his acceptance speech) earnt the gong for Give Her The World, co-written by Adam with US songwriters Danelle Leverett and Jason Reeves.
Fellow finalists up for the gong were...
Adam Brand with Freedom Rebels (written by Adam with the US based Barry Dean and Troy Verges);
The McClymonts with Going Under (Didn't Have To), written by Brooke McClymont, Mollie McClymont and Samantha McClymont with Lindsay Rimes;
The McClymonts again with Here's To You And I, written by Stuart Crichton with Brooke, Mollie and Samantha McClymont;
And Morgan Evans with One Eye For An Eye, written by Morgan with Mark Wells.
Industry identity Fifa Riccobono was presented with the Ted Albert Award for outstanding services to the Australian music industry.
Weblink – www.apraamcos.com.au/awards.
---
THURSDAY, MARCH 19, 2015
ACE Awards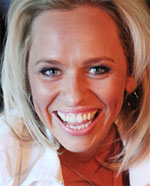 Beccy Cole (pictured) has won the Country Performer award in the 2015 ACE (Australian Club Entertainment) Awards announced last night.
The McClymonts were named winners of the Country Group category.
In country related wins, Darren Carr took out the Sight Award gong while the Tribute Show Award went to Desparado, The Eagles Show.
Weblink – www.aceawards.net.au.
Troy releases Freedom Ride
As Australia focuses this year on the 100th anniversary of the Gallipoli landings, Troy Cassar-Daley is shedding light on another significant moment in Australia's history, the Freedom Ride of 1965.
During the Freedom Ride, Aboriginal activist Charles Perkins and a group of students travelled into NSW country towns on a bus protesting for Aboriginal rights.
The Freedom Ride generated huge publicity at the time and exposed the racial segregation and discrimination suffered by Aboriginal people.
Two years later, a referendum on Aboriginal rights was held and was successful, leading to amendments made to the Australian constitution.
The amendments allowed Aboriginal people to be included in the national census and formally recognised them as Australian citizens.
"Freedom Ride was a special thing for me as an indigenous kid," Troy said, "such an important issue and an important happening in indigenous history."
The singer says he was blown away to learn as a kid that before the Freedom Ride indigenous Australians, including his own grandparents, couldn't vote.
"I didn't think that could happen in Australia," he said. "I didn't think there was segregation in Australia."
Now, 50 years later, Troy is putting the story back out there, front and centre, with his ninth record titled Freedom Ride.
"The importance of Gallipoli is something that everyone is going to be stopping and having a real good look at," Troy said, "especially around Anzac day. I think there are so many other parts of history, too, that we can't just ride rough shot over as well.
"Being the 50th anniversary of the Freedom Ride, for what it did for indigenous Australia, for me, is an important happening as well, and I just wanted to make sure that I reminded people that there's a lot of other things going on."
The Freedom Ride is not the only Australian story the country star is telling on his album. He also touches on Australia's mining boom from the perspective of a young miner from Karratha on the track Two Weeks Off, Two Weeks On.
"I wrote this song about this young miner coming back from Karratha. I didn't realise that their life revolved around this schedule that says three weeks on, one week off," he said.
"Talking to him, my heart was going out to his family and himself. He was chasing big money... but he said the trail of devastation isn't really documented anywhere."
It's the other side to Australia's mining boom, and a story Troy thinks is important.
Each of the 12 songs on the record tell some untold story. Troy teamed up with legendary songwriter Paul Kelly for a couple of songs on the record, writing both Freedom Ride and Tennessee Rain together.
"We're historians because this mining boom may be a part of history we won't see again," Troy said. "People might look back in 50 years and see this song that I've written in a similar way to something Banjo Paterson has written about, or like something Henry Lawson has written about a shearers' strike."
Cassar-Daley took his task very seriously and it's all part of a great plan.
"I love this country and I want to make it a good place for my kids to live and I'll go about the best way I can to do that."
Weblink – www.troycassardaley.com.au.
---
TUESDAY, MARCH 17, 2015
Spirit Of The Anzacs
In this 100th anniversary year of the Anzac's landing at Gallipoli, Lee Kernaghan has teamed up with a host of local artists and musicians on Spirit Of The Anzacs.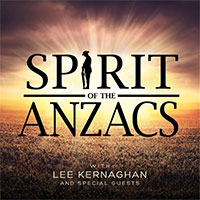 Recorded with long-time producer and collaborator Garth Porter, the new album is a tribute to those that have given their lives, those who have served, and those that still today step bravely into the unknown to serve our country, according to a spokesman for Lee.
Lee and Garth were granted unique access to the Australian War Memorial archive while researching for the album, collecting letters penned by diggers to their loved ones at home and spanning World War I to the present day. Each song on the 16-track recording is inspired by one of those letters.
"This is some of the most powerful material that I've ever had the privilege to record in my career," said Lee. "he album takes you on a real journey, from the trenches of the Western Front to the bombing of Darwin, Kokoda, Long Tan, and the dust of Uruzgan Province in Afghanistan. It is a project that goes to the heart of who we are as a nation."
"Every nation has its story," said Brendan Nelson, Australian War Memorial Director. "This is ours. From the bloody Gallipoli landing to the dusty deserts of Afghanistan, precious war letters held at the Australian War Memorial have inspired this moving tribute from one of Australia's great storytellers, Lee Kernaghan. The spirit of the men and women who wrote them, their courage and sacrifice lives in these songs – and in us."
Artists featured on the album include Lisa McCune, John Schumann, Sara Storer and Fred Smith, in addition to the talents of Guy Sebastian, Sheppard, Jon Stevens, Jessica Mauboy, Shannon Noll and Megan Washington, who lend their vocals to a charity single and the album title track.
Weblink – www.leekernaghan.com.au.
---
MONDAY, MARCH 16, 2015
Chart Update – Jetty Road hit number one
Jetty Road have taken over the number one spot on the national Country Tracks Top 40 chart for the coming week with their hit What We Did Last Night.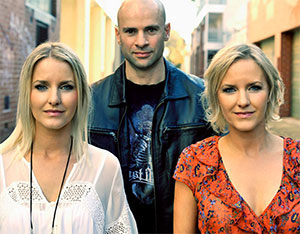 Travis Collins' number one from last week – Curves – is at number two while Troy Cassar-Daley's Take A Walk In My Country is steady at three and Doug Bruce's Somewhere Better To Be is up one to number four.
Sandra Humphries' You Still Turn Me On is up one to number five, Christie Lamb's Love Me Tonight is at six and Lee Kernaghan's Spirit Of The Anzacs is at seven.
Roo Arcus' Let's Get Out Of Here is at eight, the Keith Urban/Eric Church duet Raise 'Em Up is at nine and Georgia Fall's Wish You Home debuts in the top 10 at 10.
Bullet performers for the week include Amber Lawrence's I Will Love You (14 to 11), Ben Ransom's One More Beer (23 to 12), The McClymonts' Forever Begins Tonight (27 to 13) Aly Cook's No Phone, No Mail, No Internet (20 to 15), Caitlyn Shadbolt's Maps Out The Window (21 to 16), Luke O'Shea's Sing You Up (24 to 17), Victoria Avenue's Knock Knock (new at 18), Natalie Howard's Yes (A Love That Lasts) (new at 25), Deep Creek Road's I Wanna See Ur Crazy (new at 26), Tori Darke's Disposable (new at 27), Neil Anthony's Peanut Butter On Toast (new at 28), Allan Caswell's Sometimes When You Lose You Win (37 to 31), Adam Brand's My Side Of The Street (36 to 33) and James Blundell's Hills Of Brisbane (40 to 34).
Other new entries to the chart this coming week include Jodi Martin with Saltwater In My Hair (new at 39).
The full chart can be viewed at www.countrytrackschart.com.au.
---
FRIDAY, MARCH 13, 2015
Beccy Cole – Poster Girl
Beccy Cole has released her autobiography, Beccy Cole Poster Girl.
The daughter of country star Carole Sturtzel, Beccy is one of the most popular country singer/songwriters in Australia today.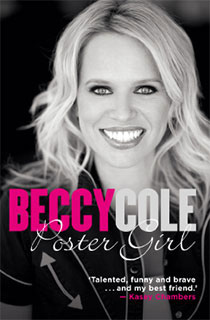 At 14, Beccy was performing in her mother's group, Wild Oats. By her late teens, she had teamed up with the Dead Ringer Band – Kasey Chambers' family band – and had attracted the attention of the country music world by winning the Star Maker quest: the same award that started the careers of Keith Urban, Lee Kernaghan, James Blundell and Gina Jeffreys.
It was just the first of many awards and accolades for this multitalented woman with a big heart. With refreshing candour, Beccy shares her story...
Leaving everything she knew to pursue her dream, making a name for herself with her own band; her marriage and motherhood; her subsequent divorce, becoming a single mother and maintaining the nurturing love of family...
Performing for the Australian troops in Iraq; coming out, and what it has meant for her and her fans; taking control of her own life – and finding love.
Described as "heartfelt and honest, Poster Girl is the inspirational memoir of a strong woman who epitomises the authentic spirit of country music, and of Australia".
To co-incide with the book release next month, Beccy is set to release a new album and its lead single in conjunction. The album is Sweet Rebecca, the single, Broken Soldiers.
"Broken Soldiers was inspired after I attended a memorial for a returned soldier who had taken his own life due to Post Traumatic Stress D.isorder. What struck a chord with me was the strength with which his mother spoke of her son, her 'broken soldier'," said Beccy.
"She spoke of the importance of recognising and supporting returned servicemen and women and highlighted that some injuries can't be seen, but still need to be addressed and treated. Broken Soldiers shines a light on the importance of providing ongoing care for returned women and men."
Sweet Rebecca will be Beccy most daring and genuine album yet, according to a spokesman for the artist, "It is an engaging mix of heart-on-sleeve acoustic ballads, coupled with a dash of her trademark humour."
Produced by acclaimed producer/musician Shane Nicholson Sweet Rebecca is Beccy's 10th studio album, and the first on which she has written on every one of the album tracks. Libby O'Donovan, Sara Storer and Gina Jeffreys team up with Beccy on two of the album tracks.
Weblink – www.beccycole.com.
---
THURSDAY, MARCH 12, 2015
Urban Country
Dubbed "the affordable festival" – the 2015 Urban Country Music Festival is set for three big days in and around Cabollture, Qld, over the May 1 to 3 weekend.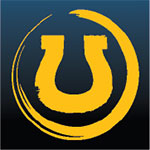 The Festival kicks off on Friday night with an expansive open-air concert featuring the likes of 8 Ball Aitken and Beccy Cole.
Continuing Saturday, Caboolture's Historical Village and Parklands precinct come to life with unmissable performances from a diverse list of acts from Lee Kernaghan to The Delta Riggs and The Cairos to Christie Lamb, "and all that's inbetween".
"With more than 30 acts on Saturday alone there is something for everyone with tickets available at the unbelievably low-price of just $50," according to a Festival spokesman.
It's the 12th annual event and will wrap up on the Sunday in "a blaze of glory" with two large outdoor bonfires among performances from more than 25 acts including Casey Barnes, Kiara Rodrigues and Alabaster Ink and 2014 Voice of Urban Country Winner Wal Neilsen.
A portion of the proceeds from the Sunday go to the local SES (State Emergency Service) and Rocksberg Rural Fire Brigade.
Weblink – www.urbancountry.com.au.
Billy seeks support for new album
Aussie country singer/songwriter Billy Bridge has written and prepared a new batch of songs which he believes will be some of his finest work and he has launched a fundraising campaign to help with a recording project.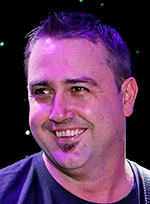 Billy, who was nominated for a Golden Guitar for his stirring story of a man on the land – Mallee Dust – has put together an entire album based around stories of people and places uniquely Australian.
"Stories of hardship, triumphs and a little bit of tongue in cheek Australian humour," he said.
A crowd funding campaign has been launched on the website Indiegogo. Crowd funding allows fans and supporters to contribute to the cost of creating the album and be the first to hear it prior to its release.
"You will also have access to the process of creating the album like no-one else." Billy said. "There are many levels of funding available to fans and varying rewards for being a part of the process. So not only do you get to contribute to the successful creation of the album but you get something in return."

Details are available at http://igg.me/at/billybridge
Weblink – http://www.billybridge.com
---
WEDNESDAY, MARCH 11, 2015
Kirsty signs with Maven
Kirsty Lee Akers – the only artist to have won all three Golden Guitar, Telstra Road to Discovery and the Toyota Star Maker awards – has just signed a record deal with Sydney-based label Maven Agency with distribution of her upcoming studio album to occur through Sony Music Australia.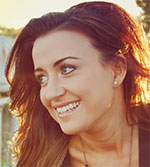 After being signed at 16, Kirsty took a few years out to record and release independently so she could explore her creative objectives "in a more organic environment".
Having produced and released her highly regarded and Golden Guitar nominated album Naked, she has now changed focus and relocated to Nashville. The record deal and the team she gets to work with at Maven will provide her the opportunity to make sure more people hear her new music, she said.
"While I have loved being independent I am so excited to bring on board this new team and have my new music reach as many people as possible. I really admire the work of Ken Outch and the team at Maven, so I'm extremely proud to now be a member of the Maven/Sony family," Kirsty said.

The upcoming album is described as a labor of love that is being produced in the USA and Australia, a combination predicted to accurately reflect Kirsty's personality, which is distinctly Australian, paired with her style that sits somewhere between Dolly Parton and Loretta Lynn, according to a spokesman for the artist.
"I haven't released a new album in four years so I've got plenty to say. I try to be as honest as I can get away with when writing, so lots of these new songs are my stories. My producer Trey Bruce and I have been writing together since 2007. He makes me believe in myself more as an artist. We have eight years of songs we can choose from and I can't wait for them to come to life on this new album!" she said.
Kirsty is currently in Australia but will return to the United States in April before recording the new album and attending major events in Nashville over the course of 2015 including CMA Fest and Americana.
After writing consistently for the last 18 months, Kirsty is now in pre-production and completing content selection for the new album. It is due for release in the last quarter of this year.
Weblink – www.kirstleeakers.com.
---
MONDAY, MARCH 9, 2015
Morgan wins Global award
Australia's Morgan Evans has been named this year's winner of the American Country Music Association(CMA) Global Country Artist Award.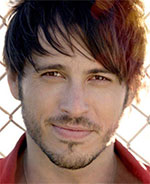 The award recognises outstanding achievements by a country music artist originally signed outside of the United States in both furthering the popularity of country music and bringing attention to the country music format in their foreign-based territory.
Most recently, Morgan was co-host of the Country Music Awards of Australia (Golden Guitars) in Tamworth.
Last year, he won three CMC (Country Music Channel Music) Awards.
Recently signed as a presenter, host and ambassador for CMC in Australia, Morgan has toured with a number of overseas country stars including Alan Jackson and Taylor Swift as well as headlining his own tours in Australia and New Zealand.
In other awards announced at the weekend by CMA in the lead-up to C2C, Country to County, the United Kingdom's largest country music festival...
Brad Paisley won the International Artist Achievement Award; singer/songwriter and BBC broadcaster Ricky Ross won the International Country Broadcast Award; Big Machine Records' Scott Borchetta was named winner of the Jo Walker-Meador Award (recognising outstanding achievement by an individual or company in advocating and supporting country music's marketing development outside the United States); and BBC Radio 2 Controller Bob Shennan won the Wesley Rose International Media Achievement Award (recognising outstanding achievements in the media that contribute to the development of country music outside the United States).
Weblink – www.cmaworld.com.
---
FRIDAY, MARCH 6, 2015
Reg statue to be unveiled Sunday
A bronze statue of Australian country music pioneer Reg Lindsay will be unveiled in Cessnock (NSW) on Sunday.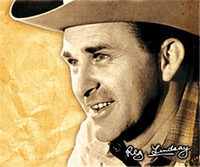 The unveiling coincides with the return of the Reg Lindsay Rodeo Show to the Cessnock Racecourse tomorrow. The event was staged in Morisset and Tomago for the past two years but was born in Cessnock in 1994.
Sculptor Tessa Wallis created the statue in her workshop in Kew, Victoria.
It will take pride of place at East Cessnock Bowling Club, where a series of concerts have been staged to raise funds for this huge project to be delivered to the country music legend's last hometown.
It will be unveiled by country star Adam Harvey at 11am on Sunday on the grassed area near the club's new undercover bowling green along with a statue lookalike of Reg's parade horse.
Ros Lindsay, who has organised the annual Reg Lindsay Rodeo since its inception, said anticipation of its return had been building in the town for weeks.
"Everyone in the shops is talking about it, I've had people saying for so long 'we need the rodeo back'," she said.
Gates open at noon with market stalls plus entertainment from Lochinvar Music Club, children's entertainment, full bar, and catering.
The rodeo itself starts at 3pm with the open bull riding, saddle bronc and bareback, both open and rookie competitors.
Rodeo tickets costs $20 for adults and $10 for children 14 years and under. Children under five get in free. A family of two adults and three children 14 years and under costs $60.