---
AUSTRALIAN COUNTRY MUSIC NEWS ARCHIVE – JULY 2016
SATURDAY, JULY 31, 2016
New Tamworth Country Music Trail brochure
Tamworth Regional Council has produced a new Country Music Trail brochure.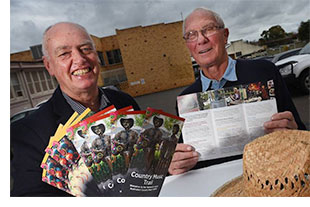 Tamworth's Northern Daily Leader reports that Council has about 30 tourism brochures in production following the launch of the Tamworth Visitor Guide last month, including the new Trail publication.
"The beauty of the Country Music Trail is that it is open everyday and it will take those on the tour from Australian country music's inception through to its current heights," according to Council's Country Music Manager Barry Harley.
"Those who travel the trail will explore the history and heritage of Australian country music and discover the rich folklore and culture on display at these popular attractions."
Attractions on the trail include the Australian Country Music Hall of Fame and Walk A Country Mile exhibition, Tamworth Songwriters Association Song Maker Tribute, Smoky Dawson and Slim Dusty and Joy McKean's bronze statues on Peel Street and the Golden Guitar winners plaques also on Peel Street.
The Legends of Country Music in bronze in Kable Avenue are also included as well as the Country Music Hands of Fame Park at the corner of Brisbane Street and Kable Avenue.
Out at the Tamworth Regional Entertainment and Conference Centre, "trail riders" will find the Australasian Country Music Roll of Renown and the Galaxy of Stars and nearby is the Big Golden Guitar Tourist Centre and Gallery of Stars Wax Museum.
Photo: Barry Harley (left) with country music identity Max Ellis and the new Country Music Trail brochure.
---
FRIDAY, JULY 29, 2016
JW releases his favourites collection
John Williamson is set to release a four CD set of more than 50 tracks in his Favourite Collection on August 19.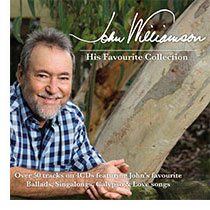 John is, without question, an Australian icon. His voice and sound are as recognisable and important to Australia as the Southern Cross is to the flag. He's performed at some of Australia's most historic and nation-stopping events, and to battlers across this vast country.
Many fans will be aware of the causes he has supported over his long career. His songs and music are simply for everyone, and now he has released a collection of his favourites.
His Favourite Collection comes with a collage of some of his favourite photos, capturing highlights over the years.
And the set includes the new song Aussie Girls, released as a limited edition for Father's Day and Christmas 2016. This ollection is available to pre-order now.
Each CD has a theme to support the diversity of John's music, including Calyspo and Tropical (humorous at times) and singalong songs, which are as much a part of John as his passion for county ballads.
John will be headlining the Gympie Muster on August 26, the Deniliquin Ute Muster on September 30 and Tweed Valley Country Roots Festival on October 2 as well as performing a number of tour dates in regional Australia (check his website for details).
Weblink – www.johnwilliamson.com.au.
---
THURSDAY, JULY 28, 2016
ASA Conference 2017
After its triumphant return in 2016, the Australian Songwriters Conference will be held again on the June long weekend in 2017 – and its expanding to five days!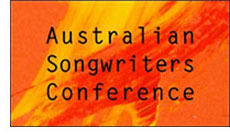 The dates are Thursday to Monday June 8 to 12. Location will be Ettalong Beach Tourist Resort, Ettalong Beach NSW.
Conference content will include Speakers & Mentors (hit songwriters and music industry execs discuss writing, publishing, production and more), seminars, talks and workshops, Publisher Song Pitching –(a unique opportunity for attendees to pitch songs directly to the Publishers - and get instant feedback!
On-Site recording and production.
The event will also provide an opportunity for live Showcases and there will be an exclusive song contest, "with great prizes".
And, of course, there will be plenty of networking going on.
Pre-registrations from 2016 attendees mean that the event is already 20 percent booked. Registrations can be made via the website noted below.
Weblink – www.australiansongwritersconference.com.
---
WEDNESDAY, JULY 27, 2016
Benn gets 10,000 views in 48 Hours
"The rockin cowboy" from Kiama – Benn Gunn – is back with a new song that shows off his love of the stunning NSW South Coast.
Benn released his new single Heavensville to radio last Friday. Shot by Klik Productions and partially sponsored by the Kiama Arts Council, the clip stars Benn and the "breathtaking" scenery that the region is famous for.
While he expected a warm reception for the hometown he loves, the singer was shocked when more than 10,000 people logged onto Facebook and YouTube over the weekend to check out the video.
"The response is amazing!" he said. "I love the South Coast. I love getting up in the morning for a surf and I love heading bush, so I was just being myself. The region is so beautiful that it sells itself. I wouldn't live anywhere else, I'm just worried that our little secret of how good it is to live here is out of the bag now with this clip!"
Weblink – www.benngunn.com.
---
TUESDAY, JULY 26, 2016
New from Kiara
Kiara Rodrigues has released a new single – Dear Daddy – from her highly acclaimed album He Carries Me.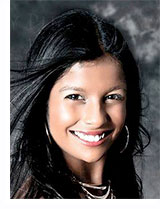 The song has touched audiences across Australia, particularly resonating with those whose fathers have passed on.
"These well-crafted lyrics allow the listener to be transported back to the many beautiful memories of childhood," said a spokesman for the artist.
"Kiara has thoroughly enjoyed hearing the personal connections that audience members establish with Dear Daddy which peaked at number four on the iTunes chart.
At just 20 years of age, Kiara celebrates 10 years this year performing country music at festivals and venues around Australia.
Kiara was the youngest artist to have ever graduated from the Country Music Association of Australia Academy of Country Music in 2006.
Weblink – www.kiararodriguesmusic.com.
---
MONDAY, JULY 25, 2016
Tamworth wins again
The Tamworth Country Music Festival has been awarded Silver at the Inland NSW Regional Tourism Awards event on Saturday night in Echuca-Moama in the Festival and Events category.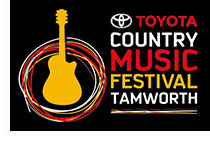 The award recognises festivals, events and exhibitions that attract 50,000 visitors, enhance the profile and appeal of the destination in which they are held and create a significant economic impact for the destination.
Barry Harley, Events Manager at Tamworth Regional Council said he was thrilled with the award.
"This is recognition of not only many months of hard work by the events and marketing team, but also of great collaboration with the multiple stakeholders that make our festival a winner," he said.
"The festival injects approximately $51.6 million into the Tamworth region's local economy and it is that support of various businesses in our community that helps to make it so successful.
"Entering the Inland NSW Tourism Awards is not only a great way to showcase the festival to our peers, but it is also a way we can benchmark our performance so that we can raise our standard and provide a more fulfilling experience for our visitors each year.
"The Toyota Country Music Festival Tamworth celebrates its 45th year in 2017, a major milestone for such an iconic event. It will run officially from January 20 to 29 and will showcase the best in Australian country music talent and also provide an avenue to promote the Tamworth region as a must visit destination year-round.
"We are adding some exciting elements to the Festival next year and we can't wait to showcase Tamworth!" Barry said.
Tamworth Regional Council will now enter the 2016 Toyota Country Music Festival Tamworth into the NSW Tourism Awards. The winners will be announced at a gala event in November in Sydney.
Weblink – www.tcmf.com.au.
---
FRIDAY, JULY 22, 2016
A double act for Brendan and Pete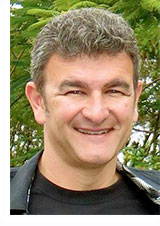 Brendan Smoother and Pete Denahy have teamed up to record and release the Burrumbuttock Hay Runners as a tribute to the community project founded by Brendan "Bumpa" Farrell who take donated hay to drought affected farmers in Australia.
Brendan does the singing and put together the associated video clip while Pete provides some rollicking musical backing.
After receiving John Williamson's Mallee Boy album on his 16th birthday, Brendan fell in love with country music, a love that would lead to learning guitar and eventually writing his own well-crafted songs.
In the late '90s, Brendan took the step into the recording industry with a two track single that would score him two North Coast Entertainment Industry Dolphin Awards.
After a break, Brendan is back, saying "I never intended to give music away, It just went on the back burner as I became busy with life; work, children, a mortgage, etc.
"Before I knew it, a decade had passed. In 2012, I decided to make a concerted effort to resume songwriting and the result has been like a wonderful rekindling of an old flame."
The timely new single Burrumbuttock Hay Runners was penned by Brendan to bring light to NSW Farmer Brendan Farrell's initiative in creating the longest truck convoy in history, travelling all the way to the top of Queensland, delivering hay to drought stricken farmers.
Weblink – www.facebook.com/brendan.smoother.
---
THURSDAY, JULY 21, 2016
Codie set for Auatralia
Canadian country star Codie Prevost is about to board a plane bound for Australia for his third tour down under.
Codie is scheduled to perform from Thursday August 25 to Sunday September 4. All of his tours have been within an 18 month period and included appearances at the Tamworth Country Music Festival and the 2015 Plantation Music Festival.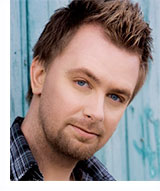 This time round he will be appearing at one of Australia's most prestigious country music festivals, the Gympie Music Muster with stars including Troy Cassar-Daley, Kasey Chambers, Adam Harvey and The McClymonts.
After his Gympie performances, Codie will be partnering with Australian duo Brigginshaw for an Australian East Coast Tour that includes stops in Brisbane, Caloundra, Newcastle, Sydney and Tamworth.
Weblink – codieprevost.com.
---
TUESDAY, JULY 19, 2016
The Bakersfield Glee Club
Melbourne's Bakersfield Glee Club has worn a groove between inner city venues and pubs (and a few far-flung festivals) playing barroom classics and honky tonk for audiences crying out for traditional country sounds and songs.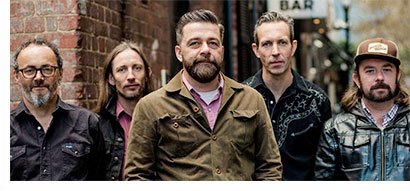 Now counting more years together than members and releasing their third album, Where My Heart Broke, TBGC has tapped renewed energy for "the golden era of country when the genre was unmistakable".
The band draws together members from country and city, backgrounds ranging from bluegrass to prog-rock and involved in other projects but who all save something special for the simple pleasure of great country music.
Current band members are Simon Edwards, Greg Field, Darren Maxfield, Seamus O'Sullivan and Justin Rudge.
"Their original work, now at the fore, still bears the hallmark Bakersfield's greats and spans brother-genres of western swing, hillbilly and outlaw tunes – this new release is a worthy addition to that catalogue," according to a spokesman for the band.
Weblink – https://www.facebook.com/thebakersfieldgleeclub.
---
MONDAY, JULY 18, 2016
New from The Buswackers
Leave It In The Ground is the new single release by iconic Australian band The Bushwackers.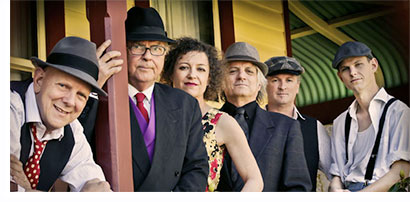 The song speaks powerfully about the relentless push of the mining companies into coal seam gas, fracking and the coal industry in general, according to a spokesman for the band.
"Communities around the world are protesting about the takeover of the farming and rural landscape to create profits for the mining and energy companies. Surely a great, innovative nation like Australia can do much better than simply 'digging it up and shipping it out' as it says in the lyrics of this song.
"The evidence of climate change is pervasive and enabling other countries to pump out pollution with our coal. This doesn't seem ethical or smart," the spokesman said.
The Bushwackers have made a living performing around the country and overseas for more than 45 years and will soon release their 24th studio album. The Bushwackers have won three Golden Guitar Awards.
Weblink – thebushwackers.com.au.
---
FRIDAY, JULY 15, 2016
Emily releases Nashville collaboration
Western Australia singer/songwriter Emily Joy has released a Nashville collaboration, Barricade (single and video), with an EP set to follow.
From Perth to Boston, Nashville to Tamworth, the last few years have been quite a journey for Emily. Her debut single Barricade is the first track off her upcoming EP, mixed, mastered and engineered in Nashville.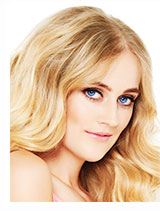 With an impressive half a million views on her YouTube channel covering classic songs, Emily's first original song is highly anticipated. Earlier this year, her cover of Dolly Parton's Jolene went viral on Facebook, reaching 1.2 million people and was also featured on Buzzfeed.
"Barricade tells the story of two young lovers heartbreak, a scenario where love simply isn't enough," according to a spokesman for the artist."Refusing to move on, they both stand at the 'Barricade' that is keeping them apart, desperate with hope their love is on the other side."
Earlier this year, Emily travelled from Perth to the Southern Highlands of NSW to work with the Golden Guitar winning Filmery team to create the Barricade music video. The clip is set in a hedge maze with drones soaring above and the beautiful Harpers mansion in the background.
Emily's musical studies have taken her around the globe to the Berklee College of Music, Australian Academy of Country Music, West Australian Academy of Performing Arts and have seen her play at the renowned Bluebird Café in Nashville. In 2016, she landed supports for country stars Kirsty Lee Akers and Jonny Taylor.
A prolific songwriter, Emily has crafted an array of songs that will make up her soon to be released self-titled EP.
Weblink – www.facebook.com/EmilyJoyMusic.
---
TUESDAY, JULY 12, 2016
Tamworth to join global TV network
Tamworth Regional Council has announced that Tamworth has been selected to join more than 50 cities around the world as BalconyTV's newest location of choice.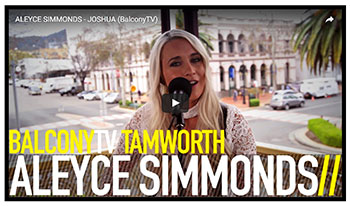 Founded in June 2006, BalconyTV is a leading daily online viral music show that features bands, musicians and other variety acts on balconies around the world.
It provides a unique global platform not only for artists but also for the location, with Tamworth now staking a place among the likes of London, Milan and Nashville.
Tamworth Regional Council Country Music Manager Barry Harley is ecstatic that Tamworth has been selected as the newest location, joining only five other Australian locations in the global network.
"Tamworth is well known in Australia as the Country Music Capital and now, slowly but surely, we are making inroads to promote this great region on the world stage.
"Council will produce a fortnightly video showcasing local and touring country-music talent which will be showcased on BalconyTV and streamed worldwide," he said.
Award-winning country star Aleyce Simmonds has been selected to host Tamworth's channel and is excited for the opportunity.
"This is such a unique initiative, particularly for upcoming artists who are trying to get a foot in the door," Aleyce said. "I'm excited to meet and interview a new artist each fortnight and show the world what Tamworth has to offer."
The Tamworth BalconyTV crew went through a selection process to ensure Tamworth is placed on the map, shooting a pilot video in April.
"It was so much fun filming the pilot and we are over the moon that we've been successful in securing a place, joining the likes of urich and Rome in promoting our country music artists," Aleyce said.
The pilot episode is now available to view by visiting www.balconytv.com/tamworth. Artists looking to be included on the channel can contact Tamworth@balconytv.com.
The initiative is supported by Tamworth Country Music Festival, Tamworth Regional Council and Tamworth Country Music Stakeholders Group.
---
FRIDAY, JULY 8, 2016
First single from Viper Creek album released
Newcastle's The Viper Creek Band have announced their new album Just Press Play will be launched at the Gympie Muster while the lead single – Rockstars – has been released to radio.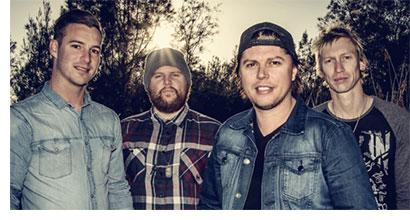 Fans can pre order the album download on iTunes and receive both the current single and the album title track as "Instant Grat Tracks". The CD is also available to order from music retailers.
The Viper Creek Band have spent the last six months in Brisbane writing and gathering songs for their second album, working with producer Andrew Cochrane.
"We are so excited to get this album out. We have been piecing Just Press Play together for over 12 months. I wanted a lot of songs on the album to reflect our live show. Upbeat and fun," said Damien Baguley.
"I think we have done that. The band and I are excited to work with producer Andrew, we wanted to create a fresh modern sound and Andrew was always top of the list of people to work with. We are massive fans of the work he has done previously and we knew he was the man to bring our vision to life."
Rockstars was written by good friend and collaborator Matt Scullion. Matt had been trying to get the song to the band for a while, before they had even met.
As soon as the band heard it, they knew it had to go on the album. Damien said: "Rockstars is an energetic tune with a rock edge that is all about a couple that go to a karaoke bar and pretend they are Rockstars. Perfect, everyone has been there, right?"
Weblink – www.thevipercreekband.com.au.
---
THURSDAY, JULY 7, 2016
Karrie releases debut single
Eighteen-year-old singer/songwriter Karrie Hayward has released her debut single and video, Elijah.
The "summer soaked song" is described as "the perfect introduction of the big things to come from this up and coming songstress", inspired by a guitar riff Karrie had discovered and a line that sparked her attention which captures the true essence of life and how good it is, according to a spokesman for the artist.
Karrie says: "It is basically about celebrating life and all things human whether they are good or bad."
Elijah was recorded and produced by ARIA Award and Golden Guitar winning prodcuer Matt Fell and co-written with Glen and Kaylee Harrison from brother sister duo Kaylens Rain.
"Karrie's music blends the best parts of country, blues and alt genres, to create her own unique sound," the spokesman said.
"I listen to lots of artists across multiple genres," said Karrie, "I'm drawn to smooth vocals and rich blues inspired guitar riffs and as I'm from the Whitsunday's Coast I dig coastal mellow vibes."
The video for Elijah was directed and produced by Josh Favaloro of The Filmery.
"We shot the video in two locations, both in Newcastle. The first was this old run down hotel in the centre of town. When you walked in the building, furniture and pigeons were everywhere. Surrounded by broken glass windows and high ceilings, the film crew captured the perfect natural light.
"The second location was at sunset in Catherine Hill Bay. From there, we climbed down a cliff and walked further down the beach to find a beautiful spot among the rocks, looking out onto a wharf. Josh did a great job and the video has come up a treat."
Karrie is now working full time as a musician, touring around Queensland, writing and preparing for more recording in the near future.
Weblink – www.karriehayward.com.
---
WEDNESDAY, JULY 6, 2016
New from William
Ahead of his extensive Australian tour with fellow songwriter Claire Anne Taylor, William Crighton has released 2000 Clicks, the second single from his forthcoming self-titled debut record.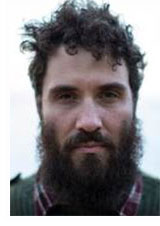 The song illustrates William's literary approach to lyricism, according to a spokesman for the artist. "The stirring track explores ideas of fate and free will, the ways in which we navigate the everyday chaos of life and either get caught or evade the challenges it throws at us.
"The scene is set with the first line '2000 Clicks from the Queensland border, lying in a ditch out west of Wagga."
It's a story from growing up out in the Riverina, William said. "We humans seem to suffer from the 'grass is greener' syndrome. Sometimes it is, sometimes not. Whether it's getting out of your home town headed for Queensland or setting off in a spaceship to Mars, running from the mess we make instead of cleaning it up is an approach that always has an element of appeal."
Accompanying the release of 2000 Clicks is a music video directed by William with his wife Julieanne drummer and collaborator Reuben Alexander. The clip can be viewed here.
William's journey started in the Riverina and has taken him around the world, with extensive time spent in the USA and China.
Returning to Australia, he settled momentarily on the rugged banks of Burrinjuck Dam, near the South West Slopes region of NSW. While there, he recorded his self-titled debut album.
Weblink – www.facebook.com/williamcrightonmusic
---
TUESDAY, JULY 5, 2016
New from Will
Modern country singer/songwriter Will Day has released the title track to his debut EP Seasons.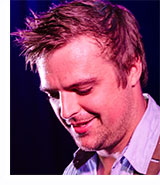 Will had an exciting start to 2016 opening up for Diesel, Icehouse and The Whitlams at Sandstone Point Hotel in Queensland after returning from a successful trip to Tamworth's Country Music Festival.
In recent months, Will says he has played some exciting shows, opening for Shannon Noll and impressing country fans at the Urban and Broadbeach Country Music Festivals.
Originally from Goondiwindi, Will moved to Brisbane to study music and completed his bachelor's degree in 2011 majoring in contemporary vocals. Since then he has worked as a full time musician playing four to five nights a week.
Will's debut EP is described as an insight into his childhood memories inspired by his hometown upbringing in South East Queensland.
Weblink – www.willdaymusic.com.
---
MONDAY, JULY 4, 2016
Karin releases Star Maker single
Toyota Star Maker Karin Page has released her first single – Keep On – as the 2016 winner.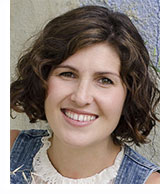 Recorded in Brisbane at Red Engine Recording with producer Andrew Cochrane, Karin said Keep On is a song about persistence and not letting the struggle with your inner self control you.
"After being on the road for almost 12 months, I had become really caught up in what everyone else was doing and achieving rather than focusing on who I was and what I wanted," she said. "Writing this song really helped me get back on track, move past the negative thoughts in my mind and continue following my dreams."
Karin Page is a singer/songwriter and multi-instrumentalist from Perth WA and in January this year, at the Toyota Country Music Festival Tamworth, was crowned the 37th winner of Star Maker – Australia's most prestigious country music talent search.
"Equal parts heartfelt folk and catchy country pop, her music is refreshingly honest and intelligent, whilst being a whole lot of fun," said a Star Maker spokesman.
The video for Keep On, which was added to Country Music Channel this week, was produced and directed by Josh Favaloro from The Filmery on the NSW Central Coast.
"I had an absolute blast filming the latest video clip for my new single," Karin said. "The location had a bunch of run down buildings and really great bushy surroundings."
This year is shaping up to be an exciting year for Karin who has relocated to Byron Bay to be closer to, and to get involved in, the industry on the east coast.
Karin is being mentored by Lee Kernaghan, a former winner of Star Maker, who three decades on, is one of the biggest acts in Australia.
Weblink – www.karinpage.com.
---
FRIDAY, JULY 1, 2016
Prime Movers
A new Slim Dusty release – Prime Movers – is a "best of" collection of the superstar's trucking songs.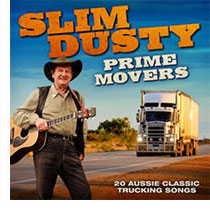 During his career, Slim recorded more than 80 original Aussie trucking songs and his six standalone trucking albums have achieved sales well in excess of half a million copies.
It's not surprising then that Slim's various trucking songs have now accumulated more than a million views on Vimeo and YouTube.
For many Australians, the name "Slim Dusty" automatically conjures up classics like A Pub With No Beer or Duncan, but ask an Aussie truckie and their first response would probably be Dieseline Dreams or Lights On The Hill, the latter undeniably Australia's most celebrated trucking song.
Slim's music, particularly his Aussie truck material, really struck a powerful chord with the trucking community, as described by Keith Thompson of Thompson Transport: "Slim's truckin' songs were real stories about real Aussie truckies and their rigs," he said.
As far as Slim was concerned, Australian truck drivers were vital to the growth and survival of this vast country. "The nation runs on wheels and it's the wheels of the trucks that the nation runs on!" he said in 1997.
Being released on July 15 through EMI Music, Prime Movers has 20track album will be available from all good physical and digital music retailers.

Prime Movers is the ideal quick fix for any truckie, or even a quick way for the uninitiated to understand the great Aussie truckie psyche!
Weblink – www.slimdusty.com.au.