---
AUSTRALIAN COUNTRY MUSIC NEWS ARCHIVE – DECEMBER 2016
---
WEDNESDAY, DECEMBER 22, 2016
TSA semi-finalists
Semi-finalists in the Tamworth Songwriters' Association (TSA) Songwriter Salute Awards have been announced.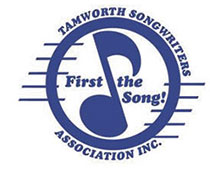 The Anzac Song of the Year category is especially popular this year attracting 80 entries. There are 20 semi finalists – a full listing can be found on the TSA website www.tsaonline.com.au.
Other categories are Alt Blues & Bluegrass Song of the Year, Bev DaNiel Commemorative Award for Bush Ballad of the Year, Gospel Song of the Year, Comedy/Novelty Song of the Year, Contemporary Song of the Year, APRA/AMCOS/TSA New Songwriter of the Year and Contemporary Song of the Year.
In the TSA National Songwriting Contest, semi finalists have been announced in six categories... Novice, Youth, Lyrics Only, Alt Blues & Bluegrass, Traditional and Contemporary.
TSA activity this January in Tamworth will see activities at the Tamworth City Bowling Club in Napier Street, the Post Office Hotel in Fitzroy Street, Cafe 2340 in White Street, Southgate Inn and the Peel Street stage.
The 2017 Awards Show will be held Tuesday January 24 from 7pm at The Longyard Hotel.
Altogether, the TSA has 65 member artists performing during the January festival.
---
MONDAY, DECEMBER 19, 2016
Bungendore finalists announced
Finalists for the Stan Coster Awards, held as part of the annual Bungendore Country Muster in February, have been announced.
Organisers say next year's Awards attracted a large number of regular and new balladeers to all the categories. "The high quality of the artists made the judge's task difficult with only a point separating the top contestants," they said.

The finalists, in alphabetical order, are ...
In Male Vocal... Jeff Brown (pictured, left) with The Drover's Boy, Graham Rodger (pictured) with Trembling Lips and  Justin Standley with Beechworth Gold.
In Female Vocal... Sharon Heaslip with The Drover And The Brumby, Shaza Leigh with Farmhouse By The Sea and Dianne Lindsay (pictured( with Touch Of Snow.
In New Talent... Michael Clare with When Grandpa Was A Boy, Kate Daniel with Harry Bowden Derelict and  Emma Jene with The Beat Of The Drum.
In Group... Sharon Benjamin & Nathan Charlton with Things Are Not The Same On The Land, The Coad Sisters with She Still Waits and Peter Simpson & Dianne Lindsay with Aren't We Lucky.
In Instrumental... Terry Bennetts with Pardoo Station, Lindsay Butler with The Namoi Flows In the Moonbi Ranges and Lindsay Waddington & Charley Boyter with Didgori Goor.
In Album... Banjo And Henry by Peter Coad & The Coad Sisters, Territory Man by Graham Rodger and Wanderin' Man by Jeff Brown.
In Songwriter... Jeff Brown with God Given Rain, Virginia Coad with She Still Waits and Tom McIvor with When They Threw The Cork Away.
In Comedy... Jeff Brown with Bush Oyster and Petticoat Rule and John O'Dea with Yesterday.
The Bungendore Muster will run from Friday February 3 to Sunday February 5.
Weblink – www.bungendorecountrymuster.com.au.
---
THURSDAY, DECEMBER 15, 2016
People's Choice finalists announced
Finalists in the 2017 Australian Country Music People's Choice Awards have been announced.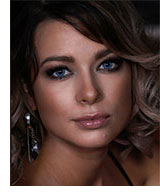 They are...
For Best Female Vocal... Laura Downing, Jade Holland (pictured), Christie Lamb, Shaza Leigh and Dianne Lindsay.
For Best Male Vocal... Ian Burns, Dale Duncan, Troy Kemp, Graham Rodger and Justin Standley.
For Best Group or Duo... Brothers3, Innocent Eve, The Long And Short Of It, Simply Bushed and The Wolfe Brothers.
Best Album... Against The Grain by Troy Kemp, Back To The Bush by Dale Duncan (pictured), Brothers Never Part by Brothers3, Homeland by Shaza Leigh and Territory Man by Graham Rodger.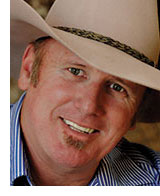 For Best Song... C'Mon recorded by Brothers3, written by Ben Hastings, Michael Fatkin and Brothers3; Good Day recorded by Jade Holland, written by Drew McAlister & Nicky Kurta; Ride Away written and recorded by Ian Burns; Small Town Girl written and recorded by Troy Kemp; and Territory Man recorded by Graham Rodger, written by Graham Rodger & Merv Maltman.
For Best Bush Ballad... 100 Droving Days written and recorded by Justin Standley; Ghosts Of Murranji written and recorded by Graham Rodger; My Dog Nui Dat recorded by Dale Duncan, written by Peter Simpson; Overlander Days recorded by Ashley Cook, written by Shaza Leigh & Billy Wye; and Raise Your Glass recorded by Simply Bushed, written by Paul Grierson & Chris Rieger.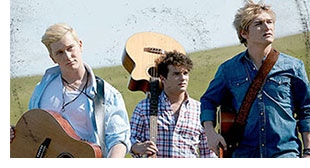 For Best Video Clip... A Little More Country by Troy Kemp & Friends, C'Mon by Brothers3 (pictured), Every Time It Rains by The Jay Seeney Band, Good Day by Jade Holland and Ride Away by Ian Burns.
For Best Vocal or Musical Event... A Little More Country by Troy Kemp & Friends, A Little Town West Of The Great Divide by Graham Rodger & Sara Calderwood, Above The Blue by Various Artists, Gospel Road by Lindsay Butler & Peggy Gilchrist and We Knew by Billy Bridge & Rebecce Lee Nye.
For Most Promising Future Star... Jade Holland, Phoebe Jay (pictured), Tyson Lucas, Hayley Marsten and Jay Seeney.
In the broadcast categories, the voting was very strong again and it was a challenge for organisers to reduce the finalist number to below 10 so once again, that is the number.
For Most Popular DJ... Big Stu & MJ of Alive 90.5 Sydney, Brian Amos of Eastern FM, Nelbourne, Rod Collman of 2MNO Cooma, Rhonda Francis of 2SSR FM Sydney, Alan Gilmour of Today's Country 94.1, Jane Kellaway of 2MCR FM Sydney, Ray McCoy of 88.9 FM Tamworth (pictured), The Outlaw of Today's Country 94.1, Dan Rennie of 98.9 FM Brisbane and Jill Thomas of COW FM Casino.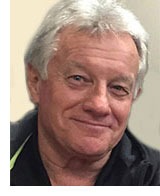 Most Popular Radio Station or Program... 88.9 FM (Tamworth, NSW), 98.9 FM (Brisbane, Qld), Aussie All The Way (on 2MCR FM, Sydney), The Australian Country Songwriters Show (on Today's Country 94.1, Central Coast, NSW), Eastern FM (Melbourne, Vic), KIX FM, My Kinda Country (on 2SSR FM, Sydney, NSW), Planet Country (on Alive 90.5 FM, Sydney, NSW), Today's Country 94.1 (Central Coast, NSW) and TYGA FM (Hobart, Tas).
The 2017 Australian Country Music People's Choice Awards Gala Presentation Concert will be held at the Northwest Church Auditorium in Tamworth at 7pm Thursday January 26.
Further information and ticketing details can be found at the Awards website www.peopleschoiceawards.com.au.
---
TUESDAY, DECEMBER 6, 2016
Keith hints at Tamworth return
Keith Urban has told newswire service AAP that he would like to return to the place where it all started for him, the Tamworth Country Music Festival.
The Australian country star has sold more than 16 million albums worldwide, AAP reported, and has been calling Nashville home for 24 years, yet he harbours a soft spot for the NSW city where his musical fires were stoked.
"I was nine when I first went to Tamworth and I went every year for many, many years camping in tents, caravans, staying in crappy hotels. I've done every combination of it," he told AAP in Sydney.
Keith said he would love to return to the country festival where it all began for him and take his wife, Oscar-winning actress Nicole Kidman, and their two daughters with him.
"I would love to do it. I would particularly like to take Nic because she's never been and the kids. It's such a huge part of my youth," he said.
In 1990, Keith was the recipient of the Star Maker prize which has become an important part of the festival as a way of helping to launch new talent.
He is in Australia to kick off his Ripcord tour in Adelaide tonight before hitting eight concert dates across the country.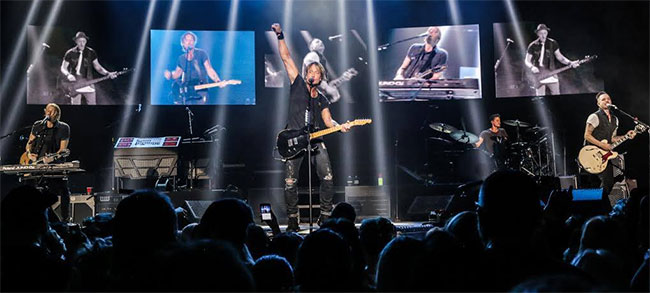 The Tamworth Country Music Festival takes place in January (Friday 20th to Sunday 29th), a little more than a month after Keith's tour wraps up on December 7.
The star said he would be spending Christmas in Sydney with Nicole and their two daughters. The actress will also walk the red carpet for the Australian premiere of her upcoming movie "Lion" on December 18.
Photo: Keith on stage in Adelaide.
Weblink – www.keithurban.net.
---
MONDAY, DECEMBER 5, 2016
New from Kasey
Kasey Chambers has announced the release of her highly anticipated 11th studio album Dragonfly for Friday January 20 next year.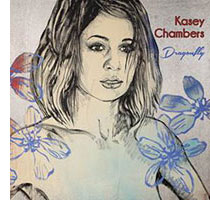 The album features the already released first single Ain't No Little Girl and also the new single Satellite which will be available digitally next Monday.
Dragonfly comprises two separate sessions in a special two disc release, the first of which was recorded during The Sing Sing Sessions and produced by Australian music legend Paul Kelly, while the second was recorded at The Foggy Mountain Sessions and produced by Kasey's brother and longtime producer, Nash Chambers.
"(The album) showcases a truly accomplished and much loved Australian artist at the top of her game," according to a spokesman for the artist, "baring her heart and soul – with more to say than ever before."
Joining forces on the work are a string of musical guests including Vika and Linda Bull, Grizzlee Train, Harry Hookey, Paul Kelly, Ed Sheeran, Keith Urban and Foy Vance.
"Working with Paul Kelly as my producer on one side of the double album was a dream come true," Kasey says. "Paul brought out a whole new side of me, but then I also got to enjoy the comforts of recording with the person who knows and has shaped my original sound better than anyone, my brother Nash, along with my live touring band who have become a huge part on my sound. This double album shows who I am as much as any piece of work I have ever done."
World famous artist David Bromley has created a portrait of Kasey for the cover art for Dragonfly.
Bromley says: "It's always an honour to meet with a talented individual that leads to an invitation to get past the gate that many people hold as their protection. When past this gate you sometimes get to see the true person.
"In painting Kasey, I first endeavoured to find her, instead I found many different dimensions and aspects. This portrait combines them all because she is at once uncomplicated and also a mysterious individual – this combination is very alluring."
Just last week, Kasey celebrated four new Golden Guitar award nominations for Video of the Year, Single of the Year, Song of the Year and Vocal Collaboration of the Year. Kasey has 22 Golden Guitar Awards, 11 ARIA Awards and 10 APRA Awards to her name, and holds the record for the highest awarded solo APRA Songwriter in Australia.
Weblink – www.kaseychambers.com.au.
---
FRIDAY, DECEMBER 2, 2016

Star Maker 2017
Finalists for Toyota Star Maker 2017 were announced this morning.
Ten finalists will vie for the championship title in Tamworth on Sunday January 22 in Country Music Capital's Bicentennial Park.
For the first time in Star Maker history, the event will be free, with all finalists being judged on the night and one winner announced, rather than through a semi and grand final as has been the format up until now.
Chosen from across the country by talent search organisers Fairfax Rural Events, the finalists are...
Brook Chivell, Labrador, Qld
Meg Doherty, Pakenham Vic
Rachael Fahim, Cherrybrook, NSW
Cassidy Rae Gaiter, Flagstaff Hill, SA
Angus Gill, Wauchope, NSW
Jade Holland, Balgal Beach, Qld
Liam Kennedy-Clark, Sippy Downs, Qld
Michelle Plozza, Kingston, Qld
Megan Sidwell, Melbourne, Vic
Andrew Swift, Berwick, Vic
The winner will receive a prize package which includes a new Toyota vehicle, an unlimited fuel card for 12 months plus guaranteed performances at major festivals and events throughout Australia.
Toyota Star Maker Co-ordinator Cheryl Byrnes said she was delighted with the standard of performers applying for Toyota Star Maker 2017.
"Toyota Star Maker is a fabulous opportunity and it truly is getting harder to judge each year as entrants raise the bar," Cheryl said.
"It's a great platform... giving the finalists and the winner a jumpstart in their careers. For the winner, the title brings exposure to invaluable contacts in the industry and a variety of exciting challenges."
Toyota Australia Sales & Marketing Executive Director Tony Cramb was thrilled with "the exciting changes" to the long-established quest.
"It's a wonderful thing that Star Maker will now be so much more accessible to a worldwide audience, through live-streaming in the park, and an absolutely free event for the public," he said.
"Toyota is very proud of its long association with this prestigious quest and we offer our hearty congratulations to the 2017 finalists."
Weblink – www.starmaker.com.au.