---
MONDAY, DECEMBER 28, 2015
Academy gets underway this week
This Saturday, the second day of 2016, 29 students of country music will descend on Tamworth for the year's senior course in the Australian Academy of Country Music.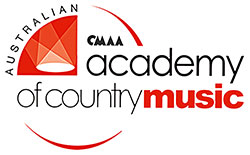 Organised and run by the Country Music Association of Australia (CMAA) the Academy course will run for two weeks leading up to the start of the giant Tamworth Country Music Festival
In alphabetical order, students participating are Sharna Butcher (from Broken Hill, NSW), Tanya Cornish (Edwardstown, SA), Eloise Cosgrove (Rosslyn Bay, Qld), Kelvin Cummings (Dunedin, NZ), Blake Dantier (Emu Heights, NSW), Emma Dykes (Kew, NSW), Aimee Hannan (Minto, NSW), Bonnie-Lee Jessen (Goondiwindi, NSW), Courtney Keil (Eltham, Vic), Josie Laver (Booroowa, NSW), Sarah Leete (Baan Baa, NSW), Hayley Marsten (Gladstone, Qld), Erin McKinney (Yandina, Qld), Olivia Nolan (Mitchelton, Qld), Kalana Norton (Forcett, Tas), Sophie Rainbow (Curtin, ACT), Jacob Ridgeway (Moorooka, Qld), Katie Rose (San Remo, NSW), Charlie Scott (Kallangur, Qld), Arna Stoupas (Sydney, NSW), Kiara Taylor (Camden, NSW), Adrian Thomas (Box Hill, Vic), Andrew Thompson (Burua, Qld) and Aaron Walton (Moree, NSW).
In addition to these, the 2016 Academy Seniors course will include a number of specialist instrumentalists... Joseph Balfe (from Oamaru NZ), Andrew Jessen (Goondiwindi, Qld), Liam Kennedy-Clark (Sunshine Coast, Qld), Kahlia Martin (Cobar, NSW) and Chloe Nott (Tamworth, NSW).
The Academy course will culminate in a Graduation Concert to be held at West Tamworth League Club in Phillip Street, 7:30 for 8pm Thursday January 14. Tickets are available here, or by telephoning Wests on 02 6765 7588.
Director of the Academy in January will be Lyn Bowtell with group leaders Kevin Bennett, Karl Broadie, Simon Johnson and Amber Lawrence.
The 2016 junior Academy course will run in July.
Weblink – www.academycountrymusic.com.au.
---
TUESDAY, DECEMBER 22, 2015
People's Choice finalists
Finalists in the 2016 Australian Country Music People's Choice Awards, to be staged in Tamworth this January, have been announced.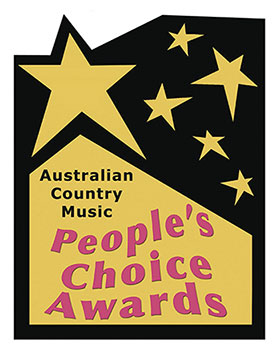 Leading the finalists list are regular winners Brothers3 and Graham Rodger, together with a number of past winners, numerous previous finalists and a raft of newcomers.
Names like Terry Clark, Paul Cowderoy, Dale Duncan, Christie Lamb, Amber Lawrence and Simply Bushed – who have all been previous winners at the People's Choice Awards – feature strongly.
Newcomers include the likes of Peter Christie, Ryan Daykin, Hayley Marsten, Becci Nethery and Martin Vella who join previous nominees such as Brett Clarke, Sami, Col Finley, Rachel Jillett, Anita Ree, Jay Seeney and The Viper Creek Band.
In the radio categories, previous winners Jane Kellaway and Today's Country 94 One join newcomers like Big Stu & MJ, Rhonda Francis, Alan Gilmour and Nigel Jones and previous nominees including Geoff Williams and Kevin Walsh.
Previous finalist Nathaniel O'Brien, who sadly died in a tragic car accident just recently and who was certainly a star on the rise, has been voted by his fans among the finalists for Best Male Vocal.
Speaking on behalf of the Awards organisers, Bob Kirchner said he was delighted with the voter support of the 2016 People's Choice Awards.
"It never ceases to amaze us the number of artists, songs, albums, and so on, that people vote for in these awards. We are especially proud of the fact that we don't restrict voting to a small number of pre-selected finalists and are always gratified to see the huge number recognised by their fans.
"Once again in the current awards, there were literally hundreds nominated... and so many votes cast that we had to extend our nomination list once again to 10 in each category rather than the more standard five," he said.
The 2o16 Australian Country Music People's Choice Awards will run from 7pm Thursday January 21 in the Northwest Church Auditorium at the corner of Anne & Kathleen Streets, South Tamworth – a gala awards presentation featuring performances from a number of finalists.
Winners will be announced in 11 categories including two dedicated to the Australian country music radio sector.
Tickets can be purchased here... https://peopleschoice2016.eventbrite.com

A full listing of finalists is included below.
Weblink – www.peopleschoiceawards.com.au.
Best Female Vocal
| | |
| --- | --- |
| Kasey Chambers | Christie Lamb |
| Beccy Cole | Amber Lawrence |
| Sami | Dianne Lindsay |
| Laura Downing | Jasmine Rae |
| Kathryn Jones | Caitlyn Shadbolt |
Best Male Vocal
| | |
| --- | --- |
| Peter Christie | Nathaniel O'Brien |
| Brett Clarke | Steve Passfield |
| Paul Cowderoy | Graham Rodger |
| Ryan Daykin | Justin Standley |
| Dale Duncan | Martin Vella |
Best Group or Duo
| | |
| --- | --- |
| Adam Eckersley Band | The Long And Short Of It |
| The Bobkatz | The McClymonts |
| Brothers3 | The SUnny Cowgirls |
| The Jay Seeney Band | The Viper Creek Band |
| Jetty Road | The Wolfe Brothers |
Best Album

Freedom Ride by Troy Cassar-Daley
Heartbeat by Jasmine Rae
Kicking Up Dust by The Viper Creek Band
Lil' Gypsy by Kathryn Jones
Spirit Of The Anzacs by Lee Kernaghan
Standing Back by Brett Clarke
Take Some Time by Peter Christie
They Answered The Call by Graham Rodger
Wet Hessian Bag by Paul Cowderoy
You Made Me Stronger by The Long And Short Of It 

Best Song

Australia's Colonial Sons – written & recorded by Graham Rodger
Brothers Never Part – recorded by Brothers3, written by Shardyn Fahey-Leigh, Makirum Fahey-Leigh, Tayzin Fahey-Leigh, Daniel Skeed
Even Cowgirls Sing The Blues – recorded by Kathryn Jones, written by Steve Passfield & Kathryn Jones 
Hard Easy – written & recorded by Justin Standley
Indescribable –recorded by The Jay Seeney Band, written by Jay Seeney 
Man Of Few Words – recorded by Paul Cowderoy, written by Paul Cowderoy & Rod Pascoe
My Father's House – written & recorded by Peter Christie
Saturday Night – recorded by Simply Bushed, written by Paul Grierson, Chris Reiger & Niko Downing 
You Made Me Stronger – recorded by The Long And Short Of It, written by Patsy Toop & David Baird 
Your Wedding Day – written & recorded by Martin Vella

Best Bush Ballad

Blue Gums Calling Me Back Home – recorded by Rachel Jillett, written by Harry Williams
Brothers Never Part – recorded by Brothers3, written by Shardyn Fahey-Leigh, Makirum Fahey-Leigh, Tayzin Fahey-Leigh, Daniel Skeed
Jacaranda Tree – written & recorded by Col Finley
Long Way Round – written & recorded by Anita Ree
My Hometown – recorded by The Viper Creek Band, written by Damien Baguley
The Old Camp Oven – recorded by Dale Duncan, written by Terry Bennetts & Neil Lethbridge
One Last Muster – recorded by Allan Caswell, written by Manfred Vijars & Allan Caswell
Return Of The Stockman – recorded by Justin Standley, written by Stan Coster & David Kirkpatrick
Territory Man – recorded by Graham Rodger, written by Graham Rodger & Merv Maltman
This Country – recorded by Simply Bushed, written by Paul Grierson & Chris Rieger    

Best Video Clip 

Brothers Never Part by Brothers3
Fallen Soldier by Gemma Louise Kirby
Fifty Bucks And A Case Of Beer by The Long And Short Of It
Indescribable by The Jay Seeney Band
My Father's House by Peter Christie
My Hometown by The Viper Creek Band
Rollin' On by Terry Clark
Saturday Night by Simply Bushed
Still Searching by Sami
The Vacant Chair by Rachel Jillett    

Most Promising Future Star
| | |
| --- | --- |
| Brett Clarke | Kathryn Jones |
| Sami | Gemma Louise Kirby |
| Ryan Daykin | Hayley Marsten |
| The Jay Seeney Band | Becci Nethery |
| Rachel Jillett | Martin Vella |
Best Vocal or Musical Event 

Amazing Grace by Paul Kelly & Geoffrey Gurrumul Yunupingu
Back To The Bush Again by Dale Duncan & Dean Perrett
Bittersweet by Kasey Chambers & Bernard Fanning
Broken Hill by 8 Ball Aitken & Peter Denahy
Even Cowgirls Sing The Blues by Kathryn Jones & Steve Passfield
I Will Catch You by Amber Lawrence  & Luke O'Shea 
Old House On The Hill by Melissa Robertson & James Gillard
Spirit Of The Anzacs by Lee Kernaghan & Friends
Sydney Or The Bush by Shaza Leigh & Melissa Bajric
You Saved Me by Erica Sunshine Lee & The Viper Creek Band

Most Popular DJ

BIG STU & MJ of Alive 90.5 FM
RHONDA FRANCIS of 2SSR FM
ALAN GILMOUR of Today's Country 94.1
NIGEL JONES of TYGA FM 
JANE KELLAWAY of 2MCR FM
RON MONTAGUE of 2RRR FM
THE OUTLAW of Today's Country 94.1
TRACY & THE BIG D of 104.9 Sunshine FM 
KEVIN WALSH of Good Morning Country 
GEOFF WILLIAMS of Radio Northern Beaches

Most Popular Radio Station or Program

2MCR FM Campbelltown, NSW
2SSR FM Sutherland, NSW
88.9 FM Tamorth, NSW
98.9 FM Brisbane, Qld
THE AUSTRALIAN COUNTRY SONGWRITERS SHOW on Today's Country 94.1 
GOOD MORNING COUNTRY
RADIO NORTHERN BEACHES Sydney, NSW
PLANET COUNTRY on Alive 90.5 FM
THE RANGE COUNTRY MUSIC RADIO 
TODAY'S COUNTRY 94.1 Central Coast, NSW
---
MONDAY, DECEMBER 21, 2015
A new Australian country chart
This week we introduce coverage of a new weekly Australian country music singles chart.
Compiled by Country Music Capital's 88.9 FM, the Top 20 is announced each Friday with tracks featured in an on-air countdown from 6pm.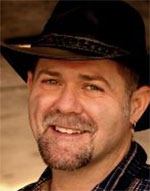 Number one this week is Man Gone Missing by Justin Standley (pictured), steady in the top spot after five weeks in.
Clelia Adams' The Captain & The Gypsy is at number two (up four places from number six) while Drew McAlister's Til Summer Slips Away is at three (up from seven) and Fanny Lumsden's Soapbox is steady at four.
Adam Harvey's Harvey's Backyard Bar is at five (down two places from number three), Seleen McAlister's On The Inside is at six (rocketing up 14 places from number 20) and Lachlan Bryan & The Wildes' Afraid Of The Light is at seven (up three places from number 10).
Aleyce Simmonds' Greatest Companion is at eight (down six places from number two), Dale Duncan's former number one – The Old Camp Oven – is at nine (down four places from five after 11 weeks in the chart) and Catherine Britt's We're All Waiting rounds at the top 10 (down two spots from number eight).
New to the chart this week, The Long And Short Of It's Carry Me (new at 16) and Benn Gunn's All I Need Tonight (at 20).
Weblink – www.889fmtamworth.com.au.
---
FRIDAY, DECEMBER 18, 2015
New from Dianna
Dianna Corcoran is set to release her new album In America at the end of January.
Her debut American release was self produced and features a "12-track collection of songs that bring the best of Australia's country flavor stateside".
Infusing pop into country, Dianna contributes a unique sound and feel to the genre with her impressive songwriting and agile vocals, according to a spokesman for the artist.
"From the upbeat fun of God Did Good to the subdued, angelic vocals of A Better Me, there's a song for every country fan."
"In America is a collection of true stories," Dianna said. "It's all real, from the first note to the last raw guitar strum. I hope that by sharing honesty through my music, I'll have the chance to connect with people across the world."
The leadoff single God Did Good hit radio in August and is available for download on iTunes and Amazon. "The upbeat love song features Dianna's clever songwriting skills and vocal prowess. The video, which recently took the number one spot on America's Taste of Country's Top 10 video countdown, can be viewed here.
Fans can preorder In America now on iTunes.
Weblink – www.DiannaCorcoran.com.
---
THURSDAY, DECEMBER 17, 2015
Vale – Lorraine Wakefield
Long-time Entertainment Officer for the Adelaide Country Music Club Lorraine Wakefield died yesterday.
Lorraine had held the position for almost 27 years in total and, together with her late husband Len, was well resepected in the local country music community and beyond.
Lorraine was born into a family that liked country music. Her father played mouth-organ, older sister Betty played banjo and guitar plus the auto harp, and mother, sister Joyce and she "sang around the old wood stove or the open fire in the lounge".
At age 16, Lorraine bought an old guitar and went to the Adelaide College of Music to learn to play. There she met her future husband Len and the pair married two years later.
Together, Lorraine and Len had many a music adventure, including a trip to Sydney in 1956 to compete on Dick Fair's "Amateur Hour" (where they took second place) and played engagements at local clubs, hotels and on television.
After returning to Adelaide, the pair moved again spending time entertaining on the NSW North Coast and Queensland's Gold Coast and Brisbane where they also appeared on television.
Following the birth of their daughter Sherrilyn Lee in 1961, Lorraine and Len returned to Adelaide where they continued singing, including a number of times on Channel 9's "Country & Western Hour". Son Brentyn Craig was born in 1967.
The couple was recognised in 1977 with a Certificate of Appreciation for entertaining hospital patients in RSL clubs which they continued to do over a total of four decades once a month every month.
In 1989, together with a group of country music enthusiasts, Lorraine and Len helped form the Adelaide Country Music Club with the aim to promote all country style music, "giving everyone a chance to perform whether good, bad, young or old".
In June that year, the couple was further recognised when they were inducted into the Barmera, South Australia, Country Music Hall of Fame.
Len pre-deceased Lorraine on July 13, 1991.
---
WEDNESDAY, DECEMBER 9, 2015
Star Maker finalists announced
The top 10 finalists for Toyota Star Maker 2016 have been announced and organisers are reverting to a previous format for running the popular talent quest.
Billed as Australia's most prestigious country music talent search, the event will revert to a top 10 "sing-off" on the first Sunday of the Tamworth Country Music Festival with a top three to battle it out for the major prize on the second, and major, Friday evening.
 
In addition to bragging rights, the winner of the 37th Star Maker Quest, will take home a prize package including use of a brand new Toyota vehicle for 12 months, an unlimited fuel card for that time plus guaranteed performances at major festivals and events throughout Australia and overseas.
In 2016, Toyota will celebrates 21 years of support of Star Maker which offers emerging country music talent the opportunity to realise their dreams. It's been a stepping stone in the careers of some of the industry's biggest names including Lee Kernaghan, Keith Urban, Beccy Cole, James Blundell, Darren Coggan, Travis Collins, Samantha McClymont, Kirsty Lee Akers, Luke Austen, Bob Corbett, Luke Dickens, Jared Porter, Kaylee Bell and the 2015 winner Mickey Pye.
The 2016 Toyota Star Maker finalists are... Damien Agius (North Eton, Qld), Tom Coulson (Honeywood, Tas), Allison Forbes (Tamworth NSW), Kate Hindle (Collie, WA), Hayley Jensen (Pyrmont, NSW), Sharmain Kendrick (Landsdale, WA), Liam Kennedy-Clark Sippy Downs, Qld), Missy Lancaster(Picton, NSW), Hayley Marsten (Gladstone, Qld) and Karin Page (Wembley Downs, WA).
The Star Maker Final takes place on Sunday January 17 in the famous Tamworth Town Hall where three grand finalists will be selected to compete in the Grand Final on Friday January 22 as a part of the Toyota Concert For Rural Australia.
Toyota Star Maker Co-ordinator Cheryl Byrnes was full of praise for all the entrants.
"Toyota Star Maker is a fabulous opportunity and it truly is getting harder to judge each year with those entering continuing to raise the bar," she said.
"It's a great platform giving finalists and the winner a jumpstart in their careers. For the winner the title also brings exposure to great contacts in the industry and a variety of exciting challenges."
During the main week of the Toyota Country Music Festival Tamworth, the three grand finalists will have a busy week of media and promotional appearances at Tamworth Shoppingworld, The Pig & Tinder Box, Coca-Cola Country and Toyota FanZone. In addition, the three will appear as guests of The McClymonts at the trio's only major Tamworth show on Thursday January 21.
The Toyota Concert for Rural Australia will feature country music stars and Toyota ambassadors Lee Kernaghan, The McClymonts and Toyota Star Maker Winner 2015 Mickey Pye.
They will be joined by former Star Maker winners Luke Austen, Kaylee Bell, Lyn Bowtell and Kate Ballantyne with Karen O'Shea (as Bella), Travis Collins, Luke Dickens, Jared Porter and Grant Richardson... and special guest artists.
Funds raied from the 2016 Toyota Concert for Rural Australia will go directly to the McGrath Foundation.
Tony Cramb, Executive Director of Sales & Marketing for Toyota Australia said: "We would like to congratulate the 2016 Toyota Star Maker finalists, making it this far is a huge achievement in itself. The Toyota Star Maker is a competition we are extremely proud to support."
Tickets for the Toyota Star Maker Final on Sunday January 17 can be obtained by clicking here. It will run from 7pm and will also feature former winners Darren Coggan (as compere), The Bob Corbett Band (2011) and reigning Star Maker Mickey Pye.
Weblink – www.starmaker.com.au.
---
FRIDAY, DECEMBER 4, 2015
TSA finalists announced
Finalists have been announced for the Tamworth Songwriters' Association (TSA) Songwriter Salute Awards to be staged in January.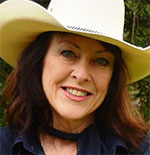 Finalists for the Bev Daniel Commorative Award for Traditional Bush Ballad of the Year are... The Big Rodeo by Virginia Hermel, The Old Camp Oven by Terry Bennetts & Keith Lethbridge, Charlie by Dianne Lindsay (pictured) & Peter Simpson, The Drover And The Brumby by Graham Howle, Old Timber Town by Garth Brand, One More Muster by Allan Caswell & Manfred Vijars, Plain And Simple Drifter by Keith Jamieson, Red Dust On The Road by Maurie Marion, Stretcher Bearer by Brendan Smoother, Territory Man by Graham Rodger & Merv Maltman and Back To The Land by Maurice Hardy.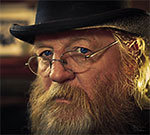 For Contemporary Song of the Year... Golden Rings by Kathryn Jones & Steve Passfield, In your Arms by Peter Christie & Roger Corbett, Just Another Song About a Girl by Allan Caswell (pictured) & Roger Corbett, My Dad's Shoes by Michael Waugh, Paramedic Suicide by Brendan Smoother, Russian Joe by Allan Caswell & Marian, Spinning Wheels by Dana Hassall, This Too Will Pass by Michael Waugh, Until The Hurtin' Starts by Allan Caswell and Who Pays The Bills by Kathryn Jones.
For Contemporary Ballad of the Year... Balance Is The Word by Adam Power, Bottom Of The Tide by Anita Ree, How Strong You Are and Invisible by Aimee Hannan, Gina Jeffreys & Makaylie Foodey, Just Call Me Tonight by Steven Sherrah & Christine Sherrah, Love Remains by Peter Shurley, Storm With You by Adam Power, Stronger To Be Me by Aimee Hannan, Warning Signs by Brendan Smoother and While Women Wait by John Walsh & Imogen Clark.
For Comedy/Novelty Song of the Year... Everybody's Doing It by Darryl Bowen, Grandma Doing Bootcamp by Sharon Heaslip, Hairy Hunter by Anita Ree, I Don't Drink Beer Anymore by Paul Owen, Little Old Fergie Tractor by Peter Salata, My Old Acco by Al Herbert, On The Double by Gordon Station, Starting Over by Kerrie Garside, That Is A Beautiful Beer by Greg Champion, Brent Parlane & Jim Haynes and The Wallaby Hotel by Peter Salata.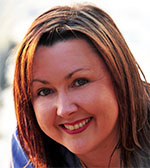 For Alt Country, Blues and Bluegrass Song of the Year... The Devil's Garden by Lola Brinton & Jasper Shelton Hollis, Do You Remember by Shaza Leigh (pictured), I Don't Need No Plastic Jesus by Jeff Aschmann, Kimberley by Aly Cook & Alan Jansson, Lonesome And Blue by Virginia Hermel, Letting You Go by Michelle Walker, Lousy Coffee by Allan Caswell & Melissa Bajric, Trolley Is A Worry by Pearse Coleman and Whirlwind by Merilyn Steele & Tony Martin.
For Gospel Song of the Year... Angel Called Rose by Allan Sinclair & Leonie K Wheeler, Golden Bridge by Virginia Hermel, I'm Doin' Fine by Linda Milne, Jesus Is A Working Man by Virginia Hermel & Jim Hermel, My Shepherd's Call by Carmelo Cacciola, Praise The King by Peter Christie & Roger Corbett, Reach Out Your Hand by Virginia Hermel, Their Love Was Built On Stone by Steven Sherrah, Trying To Pray by Lola Brinton & Jasper Shelton Hollis and With Love For My Lord by Sharon Heaslip.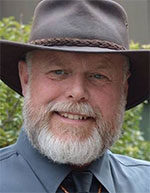 Finalists for the APRA/TSA New Songwriter of the Year award are... 100 years the Anzac by Rodney Moar, Batman Song by Eden Green, Even Cowgirls Sing The Blues by Kathryn Jones (with Steve Passfield), Gypsy In My Heart by John Williams, I Wrote This One For You by Becci Nethery, It's A Great Time In Tamworth and I've Been Missing You by Graham Brennen (pictured), Raindrops On The Window by Tracey Stewart, Shadows by Loni Manners & Mercia Manners and Walk Away by Becci Nethery.
For TSA Anzac Song of the Year... 100 Years The Anzac by Rodney Moar, The Anzac On The Wall by Hendrick Koopman & Jim Brown, Baptism Of Fire by Sven Tydeman & William Britt, The Battle Of Long Tan by Graham Rodger & Alan McPherson, Beersheba Wells by Robert Pearce, The Boy I Left Behind by H Doubleday & Tom McIvor, Castlereagh Digger by Virginia Hermel, P Coad & L Coad, God Bless The Fallen by Jay Poder, Heartbeat Of Australia by Dianne Lindsay & Peter Simpson, I'm Proud To Be An Anzac by Billy Bridge, I'm Surrounded By Mates and My Grandfather And I by Jim Bibby, The Lost Soldier by Peter Campbell & Brendon Walmsley, Mates by Hendrik Koopman & Duncan Butler, My Last Goodbye by John Krsulja, Stretcher Bearer by Brendan Smoother, Such A Shame by Terry Bennetts, Three Gumleaves in Tobruk by Dianne Lindsay and While Women Wait by John Walsh and Imogen Clark.
Finalists have also been announced for the TSA's National Country Songwriting Contest. These are listed on the TSA's website here.
The TSA's gala awards night is set for Tuesday, January 19 from 7pm at The Longyard Hotel, Ringers Road, Tamworth.
Weblink – www.tsaonline.com.au.
---
TUESDAY, DECEMBER 1, 2015
Nominations Open for the Queen Quest
Nominations have opened for the 2016 Queen of Country Music Quest running in conjunction with Tamworth's Country Music Festival in January.

Now in its 31st year, the Quest aims to support young women who are interested in advancing their personal skills such as public speaking, networking and community service. There is also a strong professional development focus, with the 2016 winner being offered a mentoring program.
The Quest is open to women aged 18-35 years who are nominated and sponsored by their employer, a local Tamworth region business or community organisation.
If successful, entrants to the Quest are expected to be advocates of the Festival and also of Tamworth as a destination of choice in regional Australia.
This year's winner, Katrina Higgins, encourages women from all walks of life to consider entering the program, explaining that the Quest is a badge of honour for young local females who appreciate the ability to get involved in the Festival and give back to their community.
"I would absolutely recommend anyone who is interested in personal development to give the Quest a go. It was a once in a lifetime experience and I have made some lifelong friends and connections by participating.
"It's amazing how, when you put on your sash, the community embraces you. I had people from all walks of life come up and chat to me. It was an experience I am so grateful for," she said.
Country Music Festival Unit Manager Barry Harley explained that entrants must be confident and have the ability to represent Tamworth on the international stage.
"One of the drawcards of the Quest is the major prize which is a trip to Tamworth's sister city, Gore, in New Zealand, where the winner will represent Tamworth at the city's Country Music Festival.
Further information and nomination form can be obtained by clicking here.

Weblink – www.tcmf.com.au.