---
AUSTRALIAN COUNTRY MUSIC NEWS ARCHIVE – AUGUST 2016
---
WEDNESDAY, AUGUST 31, 2016
Sunny Cowgirls' eighth album
Country music favourites the Sunny Cowgirls (sisters Sophie and Celeste Clabburn) are back with their eighth studio album Here We Go, their first on the ABC Music label.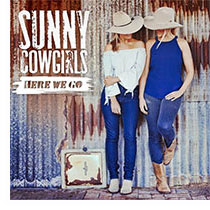 "The Sunny Cowgirls have set about spinning 12 fresh new yarns rooted in the sun-kissed soil of rural and regional Australia," said a spokesman for the duo. "It's a dedication to the working men and women who keep the wheels turning and Australia fed, overflowing with fired-up summer anthems and hymns to mateship, hard work, and the incomparable Aussie summer."
Cowboy is the first single from the album, described as "a warm slab of country fun and a sly wink to country bachelorettes everywhere".
Produced by Matt Fell, the album also features Pete Drummond on drums, Glen Hannah on guitar, Shane Nicholson on guitar and banjo, Michel Rose on pedal steel and Matt himself playing a multitude of instruments including bass, guitar and banjo.
In true Sunny Cowgirls style, Sophie and Celeste have dozens of live dates lined up Australia-wide to support the album kicking off with the Deni Ute Muster 2016.
The tour runs through NSW, Queensland and Victoria, culminating in two shows at The Longyard Hotel in Tamworth during the January country music festival.
Weblink – www.sunnycowgirls.com.

---
TUESDAY, AUGUST 30, 2016
Marie and Lachlan team up
Marie Hodson and Lachlan Bryan have teamed up for a duet release titled Back To Earth.
Dubbed Australia's "Classic Country Queen", Marie has the single on her curreent album, Chances Are. It's the third single from the work.
A Willie Nelson song, Back To Earth tells the tale of an all-consuming love that was lost.
A personal favourite of Marie's, the song was nominated in this year's Golden Guitar Awards.
Weblink – www.mariehodson.com.
---
MONDAY, AUGUST 29, 2016
Natalie releases a new single
Western Australia's Natalie Pearson has released a single off her forthcoming EP.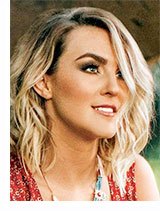 Titled Chance At Love, the single has an accompanying video clip. Natalie travelled from WA to the NSW Central Coast to film the video.
Natalie has been honing her craft in the music and entertainment scene since her early teens with Chance At Love being her debut entry into the world of music on a commercial level.
"I am so grateful that so many people in this industry have taken to my song," Natalie said. "This song is fun, joyful and full of my personality. I take chances, I love and I care. This song is just that. So i'm thrilled that people who hear so many songs every week have returned those values to me!"
Nataliehas been approached about numerous recording deals since the release of the single and is now working towards completing the full release.
"Being from Western Australia, we kind of feel cut off from a lot of the action on the Eastern seaboard. So in order to continue challenging myself, I decided to film my clips on the other side of the country. It was a great journey to make and we captured some amazing stuff. I am proud of the whole team on these videos."
Weblink – www.natpearsonmusic.com.
---
FRIDAY, AUGUST 26, 2016
New original from Ryan
Ryan Morris has released a new original single, Read Your Mind.
Ryan was born to be on the stage. With a drummer dad and singer mum, a love for music and performing was developed very early in his life.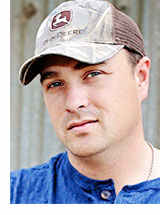 For more than a decade now, Ryan has been performing all over Australia playing gigs and events large and small, building a fan base that eagerly await his first original release.
In 2013, Ryan moved to Australia's Country Music capital, Tamworth, to focus on his music career with a bag full of song titles and a heart full of hope. Since then, he has co-written with some of the finest songwriters in the industry, including Golden Guitar winner Lawrie Minson, Steve Charles, multi-award winning songwriter Wendy Wood, Erica Sunshine Lee from the USA, Katrina Burgoyne and curren Australian Independent Artist of the year Aleyce Simmonds (among others!).
Ryan's style of country music has been described as "country music with a kick" and "crowd pleasing country rock" – both of which are welcomed by Ryan as his greatest goal is to entertain the crowd "while making the audience feel real emotion through his music."
Working closely with world-class musicians and producers Kym Beare, Michael Cole and Rusty Crook has led to the creation of Ryan's very first studio recordings.
The upbeat debut single Let Me Drive, co-written with Katrina Burgoyne, hit radio and media and quickly made its way up charts around Australia.
The new single, Read Your Mind and accompanying video by The Filmery cements Ryan's status as one of the most promising singer/songwriters in Australian country music.
Weblink – www.facebook.com/Ryan-Morris-Music.
---
MONDAY, AUGUST 22, 2016
Second artist announcement for Tamworth 2017
Planning for the 2017 Toyota Country Music Festival Tamworth is ramping up with an amazing line up of country-music stars including Camille & Stui, Graeme Connors, Paul Costa, The McClymonts and Felicity Urquhart staging shows with tickets on sale from September 1.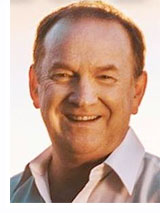 Hot on the heels of their highly successful "10 Years of Hits" tour, award-winning sister trio The McClymonts will return to Tamworth on Wednesday January 25 playing at the Tamworth Regional Entertainment and Conference Centre.
"We can't wait to get back to the Toyota Country Music Festival in Tamworth to play everyone our new songs as well as all the favourites," said Mollie McClymont.
"Tamworth is like a second home for us and we're ready to kick it up at the TRECC on Australia Day eve!"
Tamworth Regional Council Events Manager Barry Harley said the announcements "just keep coming" with so many artists keen to return to Tamworth in January.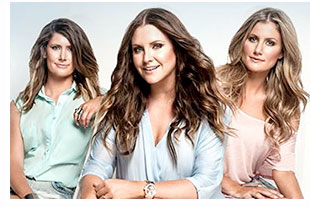 This year's Roll of Renown inductee Graeme Connors will return to the Tamworth Town Hall stage on Friday January 27 with a new show "Modern Histories", focusing on his renowned story songs.
"Also going on sale from September 1 will be Felicity Urquhart hosting "The Tamworth Opry", Willie & Roy – The Legends, Paul Costa and Camille & Stuii."
Weblink – www.tcmf.com.au.
---
FRIDAY, AUGUST 19, 2016
Ambassadors to shine a light on Tamworth
The Toyota Country Music Festival Tamworth has invited Adam Brand and Amber Lawrence to join Troy Cassar-Daley as ambassadors for the 2017 event.
Tamworth Regional Council Events Manager Barry Harley said the ambassadors would play an important role in advocating everything that is great about Tamworth, not just in January, but all year round.
"Troy is currently the official ambassador and is such a fantastic advocate for everything that Tamworth has to offer. He visits Tamworth often, but his favourite time of year is January where he loves to meet his fans and take in the atmosphere of the Festival," Barry said.
"The Festival is unique in that it caters for all music tastes and all walks of life. Families are spoilt for choice, with dedicated family zones, concerts for the kids and of course, Tamworth's award-winning playgrounds.
"We have invited Amber Lawrence on board as our Family Ambassador, which is such a great fit. We are planning on the largest ever family zone which is dedicated purely to family fun," Barry said.
"Amber has recently released her Kids Gone Country album which has been a huge success. She will return to Tamworth in January, taking the stage during the Family Support Concert in the Park and performing a headline show on Friday January 27."
Adam Brand will take on the role of Party Ambassador for the Festival, showing the world how to have a great time in Tamworth this January.
"Adam sure knows how to let his hair down in Tamworth, and is famous for his midnight gigs. We are excited to have Adam on board to show people how to party in Tamworth for one, two or ten days this January.
"With over 120 venues in the region, visitors to the Festival will have no trouble finding a place to dance the night away to some great music."
Weblink – www.tcmf.com.au.
---
WEDNESDAY, AUGUST 24, 2016
Career milestone for Kirsty Lee
When you've been performing since the age of four, won Star Maker a your first Golden Guitar by 19, you are setting the bar pretty high for the future.
This is the journey Kirsty Lee Akers has taken. But with the release of her third single off the album Burn Baby Burn, she has discovered it is her real world love that has helped her to break exciting new ground.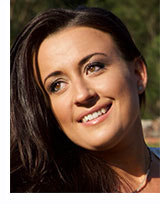 Burn Baby Burn was released on April 1 and gave Kirsty her first ARIA number one Australian country release. This was a major milestone for the now Nashville-based performer.
The third single, titled I Will hit airwaves last Friday with immediate impact. In the few days since it launched it has already provided some icing on the cake for what has now become Kirsty's most successful album.
Written about Kirsty's childhood sweetheart and now husband, the song has struck a chord with near all who have heard the track or watched the video. In only four days since release, the music video is fast closing on 100,000 views, a feat unmatched by any of her previous releases and rarely seen by an Australian artist.
"This is such a personal song to me, and I hoped that people would get the same feeling when they heard it as I had when I wrote it," she said. "But to see so many thousand comments, shares and likes on the music video has totally blown me away. I love that people can feel what I feel when I think of Jesse."
In standard Kirsty Lee Akers style, her family were a big part of the music video. With singer/songwriter husband Jesse starring in the clip and her real life grandparents playing an older version of the couple.
"It was a real family affair, so you can feel the genuine affection and love that comes across in the video. My family are such an amazing support to me and just like most things, I couldn't have done this clip without them."
Weblink – www.kirstyleeakers.com.
---
TUESDAY, AUGUST 23, 2016
New from Jeanie
Never Meant To Love You is a new single from Melbourne duo Jeanie bringing a new brand of country/pop to the music industry with a hint of folk.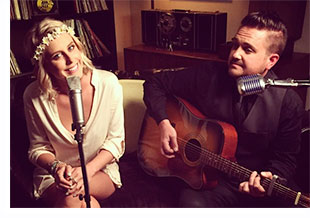 Jeanie is comprised of singer/songwriter Aaron D'Arcy on vocals and guitar and TV Presenter Olivia Phyland. The new single features Australian Independent Artist of the Year, Aleyce Simmonds.
Performing and music have always been the focus of Aaron's work. He had worked as a music composer, producer and audio engineer for various music and TV productions including many years writing for Lonely Planet.
The leading single – This Cannot Be Love, also featuring Aleyce – charted inside the top 10 on charts around Australia spending two weeks at number one on the 88.9fm chart in Country Music Capital.
Jeanie has joined forces with Aleyce again on 'Never Meant To Love You' - this time with her singing the backing vocals.
The single was written by one of Aaron's favourite songwriters, Corey Chisel and is always a crowd favourite at gigs.
Moonshine for Breakfast is Jeanie's first full album, set for release later this year.
Weblink – www.facebook.com/jeanietheband.
---
MONDAY, AUGUST 22, 2016
New from Kayla
New Zealand native Kayla Mahon has a new single, Get You Back.
Since releasing her last single New Tricks, Kayla has been keeping busy. She teamed up with Jenny Mitchell – New Zealand's Got Talent Grand Finalist – to raise funds for the Cancer Society and then with Kaylee Bell, to benefit a local play centre.
In March, Kayla added another honour to her collection, the Special Achievement Award from the annual Southland Music Entertainment Awards.
On June 1, the one-time member of The Heartleys, was invited to Nashville for the CMA Fest, an invitation that came after winning the Horizon Award at the 2015 New Zealand Country Music Awards.
Kayla performed at the CMA World GlobaLive event along with Troy Cassar-Daley, Toyota Star Maker Karin Page and Caitlyn Shadbolt.
Speaking to Kayla about this opportunity, she says: "Singing at the global live show was truly an experience I will never forget. A dream come true. I am also writing and recording over here and loving every minute."
On her return home, Kayla attended the DAG Songwriter's retreat as part of the Hats Off To Country Festival where she wrote the first of many songs to make up her upcoming debut solo album release.
Weblink – www.facebook.com/kaylamahonmusic.
---
FRIDAY, AUGUST 19, 2016
New from Rob & The Family
Rob Imeson is a singer/songwriter from Yamba on the North Coast of NSW. He has been playing music for the last six years solo and more recently with his family band, The Family Tree.
Accompanied by his wife Amy and three young children, Joel, Molly, and Charlie, Rob has released a new album, Mountains Of Memories, full of songs inspired by road trips the family had had around Australia in 2009 and 2015.
The new single from the album, Like Johnny Loved June, is the only duet Rob has written thus far in his career and is a love song inspired by the late Johnny Cash and June Carter.
"I wanted a song to sing with my wife Amy. She has the sweetest voice and I wanted others to hear it besides the people who see us perform regularly. The song came quickly after staring at a poster of Johnny and June singing together on stage in their later years, both looking so happy together.
"I love the slow waltz timing of old country songs – that was another element I wanted to bring to the album. I hope it's not the only duet we get to sing together!"
Rob has been recognised for his songwriting by being a recipient of John Butler's Seed Funding in 2009, as well as by other artists covering his songs, like The Bushwackers, who recorded Rob's Easy Money on their latest album.
Weblink – www.facebook.com/robimesonmusic.
---
THURSDAY, AUGUST 18, 2016
MO winners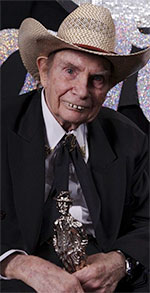 It was a big night for country music at this year's "MO" Awards announced in Sydney last night.
Col Hardy and Chad Morgan shared the award for Male Country Performer from fellow finalists Troy Cassar Daley, Rex Dallas, Wayne Horsburgh and Snowy Robson.
Jean Stafford was named winner of the Female Country Performer title from fellow finalists Kirsty Lee Akers, Kel Anne Brandt, Beccy Cole, Clair Hayes and Melinda Schneider.
Roadhouse was named Country Band of the Year from fellow finalists The Bushwackers, Lonesome Train, The McClymonts, Neilly Rich and Rough Diamonds

Special Lifetime Achievement recognition was awarded posthumously to Slim Dusty, the honour accepted on the
night by Joy McKean.
This year's staging of the "MO" Awards at the Canterbury-Hurlstone Park RSL Club was the 40th.
Photo: Chad with hios "MO" Award.
Weblink – www.moawards.com.
---
WEDNESDAY, AUGUST 17, 2016
Sami returns from Canadian tour
Sami has returned home after a six-week Canadian Tour which has been re-booked and extended for 2017.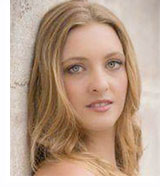 At only 20 of age, Sami has sung in many parts of Australia doing two to three shows every weekend, selling almost a thousand copies of her album Every Passing Minute and touring New Zealand and Canada since entering the music industry as a full time professional at 18.
Just before leaving for Canada, Sami released her latest single I Just Want To Love You which scored chart hits, including the iTunes charts at number five.
"A huge thank to ALL the radio station presenters continuing to play this song," said a spokesman for the artist. "We know there are many out there who have watched Sami grow, she is so grateful for your on-going support of her music career.
Weblink – www.facebook.com/SamiCookeMusic.
---
TUESDAY, AUGUST 16, 2016
New from Paul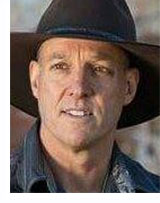 Progressing to the blind auditions of Channel 9's "The Voice" re-lit Paul Crowder's passion for country music after an extended break to focus on love, life and family.
Now Paul has announced the release of a new EP, From The Heart, produced by well-renowned producer Simon Johnson on the Central Coast – billed as a collection of heartfelt original songs with a strong focus on family.
The first single from the EP is Little Steps, written by Paul about the steps that needed to be taken in order to maintain a healthy and lasting marriage.
"There is also a message for new couples within the storyline that we can't have all that we want 'yesterday'," Paul said. "That the best things in life are worth working hard and fighting for."
Weblink – www.facebook.com/littlesteps.66.
---
MONDAY, AUGUST 15, 2016
New from Hayley
A new release for Hayley Marsten is the single If You're Gone, taken from her debut EP Even.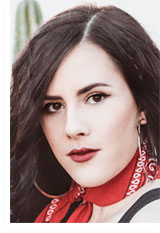 Hayley has been described as a "country music sass goddess" by MusicIsMyMuse.com. The Gladstone born and raised songstress launched her debut EP produced by Bill Chambers in 2015 with two sold-out launch shows.
Her own unique musical and songwriting style of "modern country and western" is inspired by "strong women of country", according to a spokesman for the artist, "taking the lead from the likes of Brandy Clark, Loretta Lynn and Kacey Musgraves, adding her own spin of wit, sass and honesty into her lyrics."
"The song, like all the songs on Even are about getting even," Hayley said. "But the getting even part of If You're Gone is walking away from someone who won't put you first or treat you right."
Weblink – hayleymarsten.com.
---
FRIDAY, AUGUST 12, 2016
New from Rachael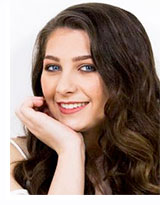 Rachael Fahim follows up her number one iTunes hit Say It with Rope, "a song of empowerment, hope and confidence" which Rachael calls "a symbolic song that can mean so many different things to different people, no more walking on egg shells, feeling trapped or helpless."
Rope, produced by Andrew Cochrane, was released on Wednesday on iTunes.
The music video for the new single was shot by director Duncan Toombs on the NSW Central Coast with the main location being Bulbararing Lagoon.
"To me, this video encompasses my growth as an artist," Rachael said. "It's a little darker and deeper than Say It but still has that authentic message to it. We decided to predominantly shoot the video outdoors in the middle of winter in a lagoon. Safe to say my feet are still recovering, but the results totally worth it."
Rachael has spent the past 12 months writing for her debut EP and says, "songwriting for the EP has been an incredible experience, I have connected with some remarkable artists across not only country but other genres to really develop my sound and tell my stories."
Weblink – www.rachaelfahim.com.
---
WEDNESDAY, AUGUST 10, 2016
Missy ebuts at three on ARIA Country Chart
Australian country singer/songwriter Missy Lancaster has released her EP through Sony Music Australia and it rose to number three on the ARIA Country Albums Chart after only its second week in.
Missy travelled to Nashville in October last year to write and record the EP with acclaimed songwriter and producer Lindsay Rimes. The end result was a mix of songs co-written by Missy including Don't Wanna Say Goodnight (written with Morgan Evans) and songs from some of Nashville's top songwriters.
The video for first single, That's What I'm Talking About, is also out now.
Weblink – www.missylancaster.com.au.
O'Shea back in Oz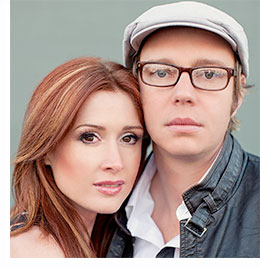 Multi-award winning Nashville based Australian duo O'Shea return to Australia shortly for a series of promotional appearances and shows.
O'Shea will appear at the southern hemisphere's biggest rodeo event, the Mount Isa Rodeo from August 12-14 as hosts of the event's global social media telecast. More info at: www.isarodeo.com.au/surprise-international-stars-bound-for-isa-rodeo.
O'Shea then head to the Gympie Muster where they appear as one of the festival's headline acts, before performing a special show at The Basement in Sydney on Wednesday September 7.
O'Shea's acclaimed single The Truth Walks Slowly (In The Countryside) with Midnight Oil's Rob Hirst is gaining chart success.
Weblink – www.therealoshea.com.
---
TUESDAY, AUGUST 9, 2016
The April Family
The April Family has followed up its successful debut single 1943 with You're Someone That I Never Knew.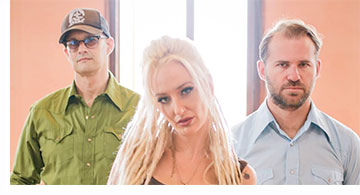 The debut single reached number two on the iTunes Country Chart and received widespread airplay all around the country and on the Country Music Channel.
A new alt country combo from Sydney, The April Family features acclaimed singer Kylie Whitney, lead guitarist and backing vocalist Casey Atkins and multi-instrumentalist Michael Carpenter.
The band's sound is described as "Fleetwood Mac meets the Dixie Chicks".
Or, in other words, "organic and authentic country music with a lean towards classic West Coast American sounds."
You're Someone That I Never Knew is described as a classic sounding country pop track with lots of twangy guitars and Hammond organs and the ensemble's signature three part harmonies supporting Whitney's vocal...
"Telling the story of our hero's realisation that," as writers Carpenter and Whitney explain, "she was better than he ever was to her. In fact, she feels like she never really knew him at all!"
Weblink – www.facebook.com/theaprilfamily.
---
FRIDAY, AUGUST 5, 2016
Kasey announces new EP
Kasey Chambers has announced the release of a new EP with a new album – Dragonfly – set for release next year.
The first two tracks on the EP were recorded by Kasey at The Sing Sing Sessions and produced by Australian music songsmith Paul Kelly, while the final two tracks are from The Foggy Mountain Sessions and were produced by Kasey's brother, Nash.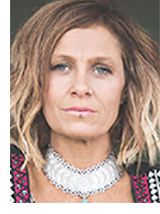 One of the tracks on the EP is Ain't No Little Girl (the title track) while a second – If We Had A Child – is a duet with Keith Urban.
The double disc will be launched and premiered during Kasey's performance at The Gympie Muster on the August 26 and is available to pre-order now.

Kasey has 11 ARIA Awards, 22 Golden Guitar Awards and 10 APRA Awards under her belt, holding the record for the highest awarded solo APRA Songwriter in Australia across 10 studio albums.
The forthcoming release is particularly meaningful for Kasey after her recent vocal surgery, particularly the title track. "My voice has a new found strength in it since surgery in May last year but I think even more of the strength has come from a power within myself personally that is then projected through my voice in this song," she said.
"I can honestly say I have not felt a connection as strong as this to a song since writing The Captain. Ain't No Little Girl is now as much a part of who I am as anything in my life.
Since Bittersweet, I've been writing and gathering stories for my next album but the moment I wrote and started playing Ain't No Little Girl live, I knew it was the glue that would hold my next musical journey together."
Not content with announcing the release of her EP, Kaseyhas also announced her next studio album, Dragonfly, will be delivered on January 20. Both the album and EP feature cover artwork designed by iconic Australian artist David Bromley and comes in two parts over two CDs.
Weblink – www.kaseychambers.com.au.
---
THURSDAY, AUGUST 4, 2016
Mates Muster support at Gympie
The charity Mates4Mates, which supports wounded current and ex-serving Australian Defence Force "Mates" and their families, will be "boot scootin'" at the Gympie Music Muster this month in a bid to raise awareness about services for Defence personnel and veterans living in regional areas.
Mates4Mates CEO Simon Sauer said the four-day festival would provide a powerful opportunity to ensure country communities are aware of the support available for their service men and women.
"Regardless of where you live, the veteran community spreads right across this country and we want all our Defence personnel to know that Mates4Mates is here to support them," he said.
"Mates4Mates isn't just about healing physical wounds or PTSD (Post Traumatic Stress Syndrome), it's about building a community where you can enjoy the camaraderie of like-minded people and form lifelong friendships.
"Music is a universal language and it brings people together, which is why the Gympie Music Muster is such a perfect opportunity for us to tell the story of our service Mates and what the public can do to support them," he said.
The four-day music festival has chosen Mates4Mates as its official Charity Partner for the 35th anniversary of the iconic Queensland event.
Last year, more than 23,000 revellers attended the festival and, this year, country music legends Troy Cassar-Daley, Kasey Chambers, Beccy Cole and John Williamson are expected to bring in even bigger crowds.
Having toured as a performer for Australian troops on overseas operations a number of times, Beccy Cole, who is this year's Muster Ambassador, was delighted when Mates4Mates was announced as Charity Partner.
"I've always admired our Aussie troops who fight to keep people safe and I'm so stoked to be a part of this partnership with Mates4Mates," Beccy said.
"These people give up so much helping people all around the world, and I want to make sure their story is heard. So if you see Mates4Mates at the Muster this year, pitch in and donate, because that funding goes towards looking after people who've sacrificed so much to make sure we have a safe, happy country."
As Australia's largest charity festival since 1982, the Gympie Music Muster has raised more than $15 million for Australian charities.
The Muster runs from Thursday to Sunday, August 25 to 28 at the Amamoor State Forest Park, two hours north of Brisbane.
Donations can be made to Mates4Mates when buying tickets to the festival online at www.muster.com.au.
---
WEDNESDAY, AUGUST 3, 2016
Greg's emu runs!
Run Emu Run is the latest release from Country Music Capital's Greg Williams.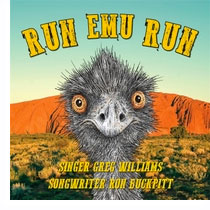 Described as a "dark comedic song in country music styling... a simple fun/tragic story wrapped in a toe-tapping musical arrangement that "begs" the listener to sing the hook "Run Emu Run".
The goes something like this... a few too many drinks for Farmer Brown, hungry for the taste of Emu soup, and a few dogs that he thought should have caught that emu easily, but no, not to be outrun or outfought - our emu.
Sung, produced and engineered by Greg, the song was written by Tamworth accountant and songwriter Ron Buckpitt.
"Please note: No emus were injured in the writing and/or recording of this song," said Greg, "but the same can't be said for the dogs or Farmer Brown!"
Run Emu Run can be previewed and/or downloaded here.
---
TUESDAY, AUGUST 2, 2016
Hurricane Fall release Love Her Right
Country Music Capital originated band Hurricane Fall have released the second single from their debut EP.
Love Her Right is the follow-up to the first single, Levis, which hit number two on the iTunes Country chart.
Tamworth-born-and-raised and now based in the coastal country hot-spot of Newcastle, Hurricane Fall is Lachlan "Dusty" Coffey on skins and percussion, Pepper Deroy on bass, lead guitarist Jimmy Hick and guitarist Jesse Vee.
One of the band's earliest support slots saw them backing Canadian country luminary Codie Prevost at 2015's Tamworth Country Music Festival. They've since supported local star Troy Kemp and played festivals everywhere from Tamworth to Ariah Park to the Mount Cattleman Festival in Melbourne.
The boys play The Gympie Muster in late August and have just been added to perform with Baby Animals, Status Quo and host of Aussie big names on Rock the Cruise 2017.
"Just as a Landcruiser or Ford pickup needs a pair of working headlights to guide it onward as it thunders down a dark road while the needle nudges 100, Hurricane Fall's unique sound is piloted by not one but two lead singers: Jesse and Pepper," according to a spokesman for the band.
Hurricane Fall had a huge Tamworth Country Music Festival this year, closing out the festivities as one of the annual country meet's most talked-about live acts – selling more than 300 CDs in the process.
It's a towering achievement in the context of a festival featuring hundreds of artists playing across dozens of venues around the clock.
Weblink – www.hurricanefall.com.
---
MONDAY, AUGUST 1, 2016
First Tamworth 2017 announcement
It doesn't get better than Tamworth in January and the 45th annual Toyota Country Music Festival is gearing up to be one of the best Festival's yet.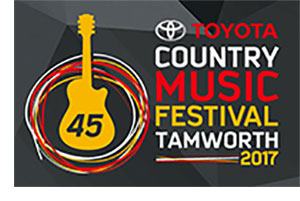 In the earliest ever announcement from Tamworth Country Music Festival HQ, a star-studded line up, beginning with country music super star and ambassador to Tamworth Troy Cassar-Daley returning in January, playing his "Celebrating Australia's great Showmen and Women" show with tickets on sale from today.
Troy stole the show at the 2016 Golden Guitar Awards taking home five Golden Guitars from seven nominations including Male Artist of the Year, Album of the Year, Heritage Song of the Year, Song of the Year for Freedom Ride and Single of the Year with Take a Walk in my Country.
His Tamworth show is always the highlight to start his year and with a surprise guest list, 2017 will continue that spirit as friends join Troy on stage to celebrate our country's trailblazers.
Troy is already on the countdown telling Festival organisers "if you love country music, you just can't miss Tamworth in January. When I drive into Tamworth it always feels like I'm coming home, I can't wait to get back for the Toyota Country Music Festival!"
For 10 days in January, visitors Australia-wide flock to the Country Music Capital to experience one of the world's top 10 festivals. With a line-up of more than 700 artists, 2,800 events and 80 venues, Tamworth is the pinnacle event on the Australian country music calendar.
Member for Tamworth Kevin Anderson said: "This iconic Australian event delivers significant economic benefits for the region and has cemented Tamworth's reputation as Australia's Country Music Capital. We look forward to seeing the entire community come together once again to produce one of the best music festivals in the world which truly is a remarkable experience.
In exciting news straight from the Capitol Theatre Tamworth, for the first time the popular four piece bluegrass band The Pigs will perform at the premier venue in 2017.
Also at the Capitol, Roo Arcus has joined forces with the Pure Country Spectacular and Darren Coggan will perform his new solo show "The Bidgee to the Big Smoke: A Celebration of 20 Years in the Australian music industry".
Craig Power, Manager of The Pub Group which operates various entertainment venues, said: "we are excited to be able to host an eclectic range of performers over the Festival period. We really will have something for everyone."
Tamworth Regional Council Events Manager Barry Harley said the Festival celebrated all things country music and the 2017 Festival will have some "exciting new touches".
"Additional opportunities will be available for young entertainers. It's important they are given a platform to showcase their skills. The go-to for most young entertainers during the Festival has been busking, but this year we are looking to celebrate young talent and provide a dedicated stage in Peel Street which will add to the Festival atmosphere."
Festival organisers are also excited to let fans know that early bird tickets to the 45th annual Country Music Awards of Australia – the Golden Guitars – are on sale from today.
As the nation's longest running music awards concert and the most anticipated night on the Australian country music calendar, the Golden Guitar Awards promises audiences a captivating display of the best in Australian country music talent.
Weblink – www.tcmf.com.au.