---
TUESDAY, AUGUST 25, 2015
Vale – Jeff Walker
The music industry is mourning the loss of one of its best known figures, Jeff Walker, who died suddenly yesterday in Nashville aged 65.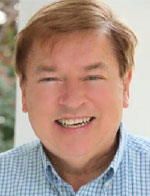 Jeff, head of the AristoMedia Group/Marco Media Group, a diversified entertainment company with branches in publicity, radio and music video promotion and country dance club marketing, among other areas, suffered a heart attack at Nashville International Airport and died later that night in an area hospital.
His company, which worked with both country and Christian music acts, marked its 35th anniversary in April.
"When I saw a need for something, I just tried to fulfill the need because I liked the challenge of it," Jeff told the performance industry magazine Encore in a 2010 interview, explaining the broad reach of his company.
In addition to being known as an avid supporter of both artists and the country music industry in general, Jeff is remembered for being a constantly upbeat presence, appreciated as much for his puns as for his prowess in the industry. He also had a keen eye for executive talent, and provided early-career jobs for numerous people who later populated businesses all over Nashville's Music Row, many of whom were hailing him as a mentor on social media following his death.
As well as championing Nashville acts, the Sydney, Australia, native was an advocate for international country music artists and for 12 years organised the packed annual global artists showcase in Nashville for talent from around the world during the CMA Music Festival.
America's Country Music Association (CMA) honored him for his efforts in expanding country music's reach internationally with its Jo Walker-Meador International Award. Last year, Country Music Association of Australia (CMAA) also honored him with a Lifetime Achievement Award.
Jeff was a longtime board member for both the CMA and the American trade group Country Radio Seminar (CRS). He served on the latter board for 35 years and had recently been re-elected as its treasurer. In June, he was honoured with the CRS President's Award.
A 1992 graduate of Nashville's prestigious Leadership Music program, Jeff continued to give back to that organisation, most recently serving as co-chairman of the group's 25th anniversary gala last year.
His company employed both his son, Jon Walker, and his daughter, Christy Walker-Watkins, as well as her husband, Matt Watkins. His wife Terri, father Bill Walker, stepmother Jeanine, daughter-in-law Tessa and two granddaughters also survived him.
Jeff was a second-generation member of the country music industry. His father, Bill was the musical director for "The Johnny Cash Show" in addition to producing records for Donna Fargo, Roy Rogers, Billy Walker, Ferlin Husky and Wanda Jackson.
He moved to Nashville in 1974 and initially worked as an accountant before joining his father's business, Con Brio Records and Publishing. He worked there for three years before starting his own company, one of the first independent publicity firms to operate in Nashville.
Nashville Mayor Karl Dean issued a statement to Music Row: "Jeff Walker played an important role in spreading country music overseas and bringing country music talent from other countries to perform in Nashville. His zeal for growing country music's appeal around the globe made him an integral part of our Sister Cities program. In particular, Jeff helped develop our partnership with Tamworth, the Country Music Capital of Australia, and nurture our relationship with Edmonton, which also has strong music ties to Nashville."
"Jeff was instrumental in so many CMA efforts over the years, but chief among them was our international outreach and initiatives," said CMA Chief Executive Officer Sarah Trahern. "He was incredibly passionate about supporting US country artists going overseas, but he was just as dedicated to providing opportunities for international country artists to perform here. His tireless energy on behalf of our organisation, our artists, and our fans will be sorely missed."
---
TUESDAY, AUGUST 11, 2015
Vale – Audrey Auld
Aussie expat country singer/songwriter Audrey Auld-Mezera lost her battle with cancer on Sunday. She was 51.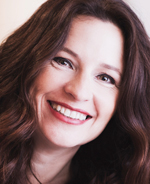 Audrey released 11 albums and three EPs on her own label, Reckless Records, and recorded with the likes of Bill Chambers, Kasey Chambers and Americans Fred Eaglesmith, Mary Gauthier and Dale Watson.
She haad been based in Nashville for the last few years.
Born January 14, 1964, in Tasmania, Audrey she recorded first in 1999 with Bill Chambers. Her 2000 release, The Fallen, was nominated for Album of the Year in theCountry Music Awards of Australia while her 2003 release, Losing Faith, increased her presence in the American market.
Audrey married Mez Mezera and became a US resident, living in Stinson Beach, California, north of San Francisco. In 2006, she won the MerleFest Song Contest.
When she was diagnosed with cancer last year, she moved to Stinson Beach as she considered it "a beautiful place".
Audrey's last release was an EP that came out earlier this year, Hey Warden. It was based on writing workshops that she led at San Quentin prison with the songs written by her and inmates.
MONDAY, AUGUST 10, 2015
EKKA's Country Music Showdown
The Royal Queensland Show in Brisbane – otherwise known as the Ekka – this month aims to uncover new country talent in its Country Music Showdown Competition.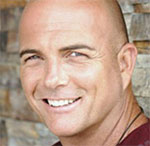 A number of Queensland's rising country music stars will have the chance to showcase their talent and get a true live music experience when they are backed by live band 'The Smokin' Crawdads'.
Performers will also have the opportunity to meet Queensland's own country music legend and Ekka star, James Blundell (pictured).
Last year's inaugural competition unearthed Tori Somers, the winner of the junior section and open winner Karen Maimon (pictured). Both artists have gone on to record their first singles and are now pursuing careers in the music industry.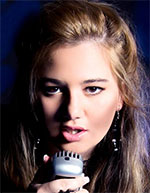 Junior winner Tori's mother thanked Ekka organisers and said last year's prize, the Troy Cassar-Daley Ekka Junior Country Music Scholarship, was an amazing experience that Tori would never forget.
RNA Chief Executive Brendan Christou said the Ekka was about bringing the country to the city and encouraging the development of new talent in all industries, including the arts.
"Ekka wouldn't be Ekka without country music," he said.
"The Ekka Country Music Showdown is about unearthing the best of the best and providing a platform for these artists."
The first prize in the junior competition (aged 12-16) is valued at over $2,500 and includes a coveted Troy Cassar-Daley Ekka Junior Country Music Scholarship to The Tamworth Academy of Country Music.
The prize for the senior winner, those who are 17-years-old and over, is valued at over $3,000 and includes a recording session and basic video package with Tamaralin sound and a photography package with Robin Reidy Photography.
Aspiring musicians should warm up their vocal chords, dust off their boots and show us what they've got - Enter Now.
Vale – Pee Wee Clark
Renowned steel guitar player Pee Wee Clark has died, aged 84.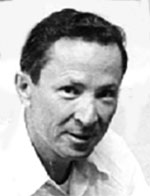 Born Charles Phillip Clark on September 18 in Georgia, USA, Pee Wee was playing guitar on a regular basis on a morning television show in the US before moving to Australia.
He had recorded with Buddy Emmons and "Thumbs" Carlisle on The Country Jazz album.
Upon arriving in Australia he teamed up with Reg Lindsay and worked in his band for a number of years.
Pee Wee owned the Dixie record label and recorded with his son A Touch of Paradise which was voted Instrumental of the Year by Australian "Playboy" magazine in 1979.
Other recordings included The Georgia Gentleman, Hot Tempered Steel and Out Of Nowhere.
Pee Wee also helped Reg Lindsay run his country music store in Parramatta and was heavily in demand both as a touring artist and studio musician.
He was inducted into the Country Music Hands of Fame in 1980 and the Australian Steel Guitar Hall of Fame in 2012.
---
MONDAY, AUGUST 3, 2015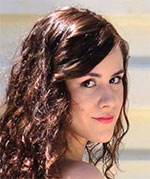 New from Hayley
Brisbane based rising star Hayley Marsten has released a video clip to accompany her popular song Storm In A D Cup.
The clip was filmed on location in Hayley's home-town of Gladstone, Qld, including at The Rocky Glen Hotel where Hayley's debut EP Even was launched.
The 21-year-old singer/songwriter said she was humbled when Bill Chambers, the EP's producer, flew in to play in the band and also open the sold-out show.
The clip can be viewed here.
Weblink – www.hayleymarsten.com.
Rhiannon single gains airplay
Rhiannon Cooke says she is thrilled at the reaction of radio to her second single Power Of A Woman.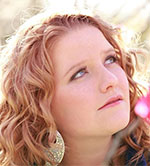 The single, written by Rhiannon with Tanya Carboni and Allan Caswell, had a high reach on the Australian Country Tracks Chart and also gained success in Tasmania where it reached number two.

Described as her anthem for empowering women, the new single has obviously hit the mark with many across Australia, a spokesman for the singer said.
"With news bulletins over the past few weeks full of comment about the status of women in this country, this has no doubt been a timely release."
The video clip can be viewed here.
New from Brewn
My Town is the title of Brewn's latest release, described as "taking their music to the next level with the release of their second album".

Brewn themselves are descibed as "a dynamic Australian-based country rock band whose sound, as well as their story, centres around good times, good music and good ole' fashioned 'blue collar' hard-work.
"Here is a working class band, writing about their jobs, their cars, their lovers and their hometown, projecting pride in their identity and in a language their fans can understand."
Written over two years under the Pacific International Music label, the highly acclaimed second album reflects the unique mix of sounds of lead singer Mick Bond, drummer John Barbara, guitarist Anthony Barbara, and bassist Zach Whittaker, the spokesman said.
"We wanted to tell a story that most people can relate to," Mick said, "thinking that you need to escape the place you grew up in, then missing it when you eventually leave.
"Each song is reminiscent of a different stage of those emotions. We hope that through our music, people can reflect fondly on their own similar experiences."
My Town is the follow up album to Rusted On. The first single from the album is the title track.
Weblink – www.brewn.com.au.