---
MONDAY, SEPTEMBER 30, 2013
Acoustic album from Adam
Adam Brand has announced details for the November release of a new album – My Acoustic Diary – through ABC Music/Universal Music Australia.
Billed as "a retrospective collection of 13 carefully selected songs, My Acoustic Diary spans Adam's career as a recording artist from 1998 through to the present.
He explained the decision to return to the studio and re-record the hand-picked songs acoustically: "I have decided to re-record some of these diary entries acoustically, the way they were first written… I've chosen songs that represent pivotal points in my life, and my growth as a songwriter and as an artist trying to find my own voice."
In addition to the newly recorded "favourites", the album features two new tracks... the lead single Freedom Rebels and Gone Fishin'.
With a sales history of more than half a million albums and DVDs, Adam is one of Australia's most successful recording artists.
Over the course of his career, he has earned three Platinum and five Gold albums and his most recent, 2012's There Will Be Love, scored a number four debut on the ARIA mainstream album chart. He has been nominated four times for the ARIA Best Country Album award and is the winner of 12 Golden Guitar Awards, including multiple wins for Song of the Year and Male Vocalist of the Year.
Adam has also been voted CMC Oz Artist of the Year (2007 to 2011) by Australian music fans.
He will officially launch My Acoustic Diary at a special show "in the round" on Friday November 22 at the Rooty Hill RSL.
Weblink – www.adambrand.com.au.
Special fund-raiser for the Jimmy Little Foundation
Aboriginal children in remote communities all over Australia will benefit from a concert being held in Armidale on Saturday October 12 to raise funds for the Jimmy Little Foundation.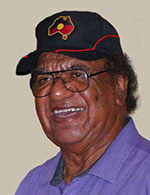 The legendary singer, who died in April 2012, set up the charity Foundation to support the Thumbs Up campaign, a comprehensive nutrition education program promoting the message Good Health = Long Life. The Foundation is also involved in supporting a mobile renal dialysis unit in the western desert, working with Medicines Australia.
The October concert is being staged by veteran Armidale musicians, Cyril Green and Doug Peters, both of whom worked with Jimmy for many decades. They were members of Jimmy Little's famous band, the Jimmy Little Trio, from its inception in the early 1960s.
The concert will also feature entertainers including Col Hardy (pictured) who won a Golden Guitar at the first Country Music Awards in Tamworth in 1973.
Acclaimed steel guitar player Kenny Kitching will also appear together with Emma Hannah, leading local band Terra Firma and special guest Francis Little who is "Uncle" Jimmy's daughter.
The concert will be held at the Armidale Bowling Club.
Weblink – www.jlf.org.au.
---
SUNDAY, SEPTEMBER 28, 2013
Ashleigh's album out now
The keenly anticipated release of Ashleigh Dallas' debut album has arrived with Warner Music announcing yesterday as the official release date.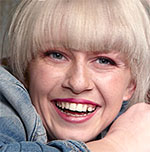 Asheligh's first "official" launch function for the new work – titled Dancing With A Ghost – will be in her home town of Tamworth at The Pub this coming Friday night, October 4.
The 20-year-old singer and fiddle player was born, raised and lives in Tamworth, NSW, Australia's Country Music Capital.
Ashleigh is the granddaughter of Australian country pioneer and multi Golden Guitar winner Rex Dallas, and the daughter of Brett Dallas, renowned as one of the nation's most accomplished guitar players.
She got her "big break" a couple of years ago when country star Kasey Chambers spotted her playing fiddle in Tamworth and asked her to join her band.
"To get that gig was a life-changing experience," Ashleigh told The Australian newspaper. "I feel very lucky that I worked alongside her, but also that I've become part of the Chambers family, because family is very important to me. She's been a really good mentor and a friend."
Now with her new album, Ashleigh, who also plays guitar and a variety of other stringed instruments, is hoping to emulate her famous mentor's success. "It would be nice to be able to make a career out of music and to be as successful as her," she said.
"Growing up with a musical family, I always wanted to have my own album. I'm happy with how it has worked out."
Ashleigh has been playing fiddle since she was six. Her guitarist father Brett, bass-playing brother Lindsay and grandfather were just some of those she learned from, often at family gatherings on her grandfather's property.
"All the uncles and grandkids would go out there and play music," she said. "There was always a house full of musos. That's where it all kind of cemented for me."
The Chambers family has been equally important in her rise to becoming a professional muso. Kasey co-produced Dancing With a Ghost. It was recorded at her brother Nash Chambers's studio in the Hunter Valley and features their father Bill Chambers, who sings, plays guitar and co-wrote a couple of the songs.
Weblink – ashleighdallas.com.
---
FRIDAY, SEPTEMBER 27, 2013
Golden Guitar nominations close Monday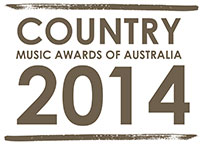 Nominations in the 2014 Country Music Awards of Australia (Golden Guitars) close at 5pm on Monday (September 30).
Nominations are open to artists, singers, instrumentalists and performers working in country music in Australia.
The Golden Guitars are awarded annually for excellence and achievement in country music recording, in 2014 at the gala presentation in Tamworth on the night of the Saturday, January 25.
"It's a night to celebrate the very best in the industry," according to a spokesman for Awards organisers the Country Music Association of Australia.
Nomination information can be found here.
---
THURSDAY, SEPTEMBER 26, 2013
Parkes 2013
Organisers of the 2PK Parkes Country Music Festival have announced three headline acts for the 2013 event that will run up to and through the upcoming October long weekend.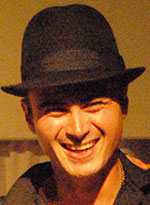 They are Kel-Anne Brandt, Grant Luhrs and Amos Morris (pictured).
Organisers say preparations are all in hand for the 46th consecutive staging of the festival that will feature five days of activities ranging from busking, poets breakfast, footpath concerts, walk-up quest, muster and social night through to the big festival country concert on Friday evening and two days of Central West Country Music Awards Talent Quest Saturday and Sunday.
The prestigious Champion Post Australian Country Talent Seekers Quest will run on Saturday night. Entry into this talent search and the Awards Talent Quest have closed although late nominations will still be accepted from local performers who should take advantage of the opportunity to enter into what is regarded as one of the leading festival talent quests in the state.
The 15 sections of the talent quest are open to sub-junior performers under 11 years through to veterans over 50, as well as open instrumental, songwriting and bush poetry.
All activities will centre around the Parkes Services Club
The festival will also feature such performers as John Battle, Barry (Elvis) Green, Garry Hemming, Leather and Lace (Neil and Narelle), Kobie Midson, Alan Neal and Paul Seils.
Backing and feature band for this year's event will be the Wayne Ryder Band from Goulburn.
Further information can be obtained by contacting the Country Music Association on (02) 6862 1471 or (02) 6862 4128.
---
WEDNESDAY, SEPTEMBER 26, 2013
New album from Diana
Diana Trask has released a new album of songs and the US based Australian country star is currently back home performing a series of concerts.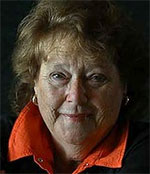 The Brisbane Times published an article on Diana this week. It reads...
Before the funeral of her father Lew years ago, Diana placed a handwritten note against his heart. It read: "Dear Daddy, please can I have a pussycat?"
You have to go back to Melbourne half a century ago for the reason. That was when Trask was Australia's great international singing star and 3000 Melburnians gatecrashed her wedding to American Thom Ewen at Warburton, her home town, in 1962.
During the melee (some fans even brought ladders so they could peer through the church window) her father's wallet was stolen by a pickpocket.
He was devastated – for many years the wallet had contained a note that his daughter had written in childhood, a message that Diana duplicated as a loving farewell after he died.
Wind forward more than half a century and it is another death – that of her adored husband four years ago – that has sparked a revival in her stellar musical career.
After vanishing from the performing scene in the 1980s to care for Ewen after he had a stroke, Trask has made one of music's more unusual late-life revivals.
Now in her early 70s ("Let's just call me eternally 69"), the US-based country singer has a new album of songs, Daughter of Australia, many of which she has written herself, and is briefly back on stage.
There was a sellout show at Warburton, scene of that long-ago wedding, and another scheduled this weekend in Nunawading.
Next month, she appears in Frankston and Shepparton (bookings and CD sales through dianatrask.com).
That distinctive Trask voice – which, as a teenager, won her an Australian tour with Frank Sinatra and later enabled her to crack that tough American market – is still in fine fettle.
"I think that's because I was taught to sing correctly," says Trask. "My mother Thelma was a music teacher and wouldn't train me until I turned 16. After the Warburton concert, someone I admire told me my singing had 'grown'. That was a good thing to hear because I don't like standing still."
The title of her autobiography – Whatever Happened To Diana Trask? – neatly encapsulates the way she disappeared from public view 30 years ago.
"In the music business, you leave the counter for five minutes and you're over," she explains. "So I was really over."
"We went sailing for a year in the Caribbean," she adds, "and that was interesting. For the first time I had to earn my place at the table. Out there, no one is interested in who you are – just the battery power and weather conditions."
Trask, who has two sons, also pursued herbal medicine, a speciality of her maternal grandmother, a doughty red-haired Scot who was the family doctor during Trask's childhood.
She trained for four years at a natural healing school in Utah and is now a master herbalist. However Ewen's death sent her into a spiral of grief.
"The separation anxiety was terrible after all those years together," she says. "I lost confidence, afraid of everything, was even terrified to drive my car."
Eventually, she sought comfort from her church and joined the choir. Music called her back. Now, with no plans to re-partner ("I'm a one-horse girl"), Trask says: "What I really want to do is write songs."
Chart Update – three weeks at number one for Lee
Lee Kernaghan is still at number one after three weeks on this week's national Country Tracks Top 30 singles chart with his latest hit Flying With The King.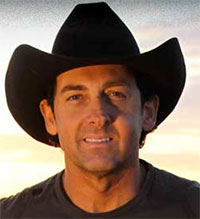 Graeme Connors and Kaylee Bell are steady at two and three, respectively, with Flesh And Blood and Heart First while Keith Urban's Little Bit Of Everything edges up one to number four.
Sara Storer's Lovegrass jumps three places to number five while Doug Bruce's Thank God I'm A Cowboy and Beccy Cole's The Clown are steady at six and seven, respectively.
Jasmine Rae's If I Want To bounds into the top 10 at eight with two overseas acts, Zac Brown Band and Brad Paisley, are at nine and 10, respectively, with Jump Right In and Beat This Summer.
Bullet performers for the week include The Wolfe Brothers' The Girl, The Bottle, The Memory (23 to 20), Chelsea Basham's By The Light Of The Moon (25 to 22) and Kaylens Rains' Waiting On A Bus (29 to 25).
New entries to the chart this week are Troy Cassar-Daley & Adam Harvey with Good Hearted Woman (new at 27), Diana Corcoran's Therapy (new at 28), Natalie Howard's The Girlfriend (at 29) and Could've Loved You (at 30).
The full chart can be viewed at www.countrymusicradio.com.au.
---
SATURDAY, SEPTEMBER 21, 2013
Barry recognised by Tamworth business community
Barry Harley, General Manager of Country Music Capital based Rural Press Events, has been named Business Leader of the Year by the region's Chamber of Commerce.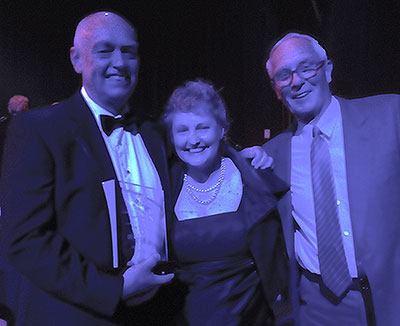 During a career of almost 40 years associated in one way or another with the Tamworth Country Music Festival and annual Country Music Awards, plus numerous other activities, Barry has made a significant contribution to the Tamworth regional business sector.
The Award was presented last night by Tim Coates, President of the Tamworth Regional Chamber of Commerce, who said Barry had also played a large part in the Gunnedah located AgQuip field days, the biggest rural marketing event in the Southern Hemisphere.
He began his involvement in country music while working at Tamworth's Myer store in the 1970s, designing and building sets for the then Australasian Country Music Awards.
In 1979, Barry joined BAL Marketing, the marketing division of the 2TM radio group which directly managed and promoted the group's events including AgQuip, the Country Music Awards and Tamworth Country Music Festival (then under the control of the 2TM group).
Involved in all of BAL Marketing's activities, Barry was appointed Manager of the division following the departure of Max Ellis in 1994.
After leaving BAL Marketing, working with Max Ellis Marketing and for a time in his own business, Barry joined The Northern Daily Leader as Sales Manager before being appointed Manager of the newly established Rural Press Events (RPE) when it took over some of the radio group's assets, including their country music activities and AgQuip, when the group was broken up in the 1990s.
He has since led a team that has effectively further developed these business operations substantially, including establishment of the highly successful Toyota Country Theatre at the city's new entertainment centre as the major entertainment precinct of the annual January country music festival before it was taken over by the then Tamworth City Council.
Rural Press Events is best known in country music circles for the monthly Country Music Capital News magazine, Tamworth Country Music Festival Official Guide, Toyota Star Maker Quest and numerous activities staged during the January festival like Festival FM and Coca Cola Park.
Photo: Barry with his award, partner and fellow RPE executive Kate Nugent and Max Ellis, himself a previous recipient of the local Chamber of Commerce "business leader" award, following last night's presentation.
---
FRiDAY, SEPTEMBER 20, 2013
Aussies in the US
Sounds Australia kicked off the Americana Music Week this year by hosting the Tamworth Presents Australiana At Americana showcase at the Bluebird Cafe in Nashville this week.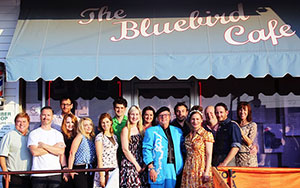 Over four segments and two shows, 17 acts representing "the land down under" performed to a packed house of industry and fans.
Performers included Breaking Hart Benton, Katie Brianna, Tracey Bunn, Donna Dean, Melody Feder & Michael Muchow, Sam Hawksley, Paul Kelly, Anne McCue, Cameron Milford, Jen Mize, Kelly Menhennett, Gena Rose Bruce, Tamara Stewart, Emma Swift, and The Weeping Willows.
"Regulars at the Bluebird are privileged to see a seemingly never-ending stream of incredibly gifted songwriters," said Sounds of Australia's Dobe Newton, "most of whom they know. So it's always exciting to present a bunch of new Australian talent and watch the response. We've been sold-out for the last two years, and it's become a favorite for our artists as well as the locals. A great night for artists and fans alike."
Performers and executives at the "Tamworth Presents Australiana At Americana" gathered for a photo before each show. Pictured here are (from left): Jeff Walker (AristoMedia President/CEO), Glenn Dickie (Sounds Australia), Sam Hawksley, Katie Brianna, Emma Swift, Gena Rose Bruce, Andrew Wriggleswoth and Laura Coates (The Weeping Willows), Jen Mize, Dobe Newton, Mike David (Breaking Hart Benton), Donna Dean, Bill Page (Mushroom Music), Lee Fielding (Breaking Hart Benton) and Erika Wollam Nichols (Bluebird, COO/President).
---
THURSDAY, SEPTEMBER 19, 2013
10 years since the passing of a legend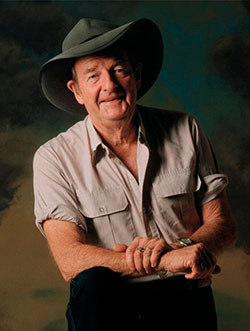 It seems incredible to think that today is the 10 year anniversary of the death of country music legend Slim Dusty.
Regardless of the time that has passed since that sad day in 2003, it has never been more evident that rather than diminishing, his memory continues to grow with time.
Over a remarkably successful career of more than 50 years, Slim is acclaimed as Australia's King Of Country.
He is not only a forefather of the country music scene but via his early overseas chart success and his legendary outback tours with Joy McKean, Slim Dusty is also recognised as a true pioneer of the broader Australian music and entertainment industry.
"Slim and I spent over 50 years working and travelling together," says Joy McKean, "as we raised a family of our two children Anne and David and then watched our four grandchildren grow up.
"The 19th of September will be a quiet day for me as I remember the times we had, and as my family remembers their father and grandfather; people all over Australia will remember the singer who told their stories and loved his country and the people he met over the years. I treasure those memories, and I thank everyone for the memories of Slim they have sent to me."
The Slim Dusty Centre building stands complete at the gateway to Slim's hometown of Kempsey while the Slim Dusty Foundation team continue to work tirelessly to raise funds to complete the final stages, including roadwork and the fit out of the interactive exhibitions.
Slim was personally involved in the development of this project, which will see the Centre house the incredible Slim Dusty collection as well as provide a unique location for conferences and functions.
Aussies from all around the Nation are getting behind the initiative and joining up to a $50 membership to become a "Mate of Slim Dusty" to help Slim's dream finally be realised.
The Slim Dusty Foundation are calling on Slim's mates from all around Australia to join up at www.slimdustycentre.com.au or free call 1800 18SLIM.
The new Very Best Of Slim Dusty Commemorative Edition (which has peaked at number 15 on the ARIA Album chart) and the unique Slim Dusty autobiographical album The Son of Noisy Dan both entered the ARIA main Album Chart, Australian Chart and the Country Chart on release (and holds steady on all three charts).
Also interesting to note, the Very Best of Slim Dusty album has now appeared in the ARIA Country Album Charts (where it currently sits at number three) for a record breaking 750 weeks. No other artist local or international has achieved this.
---
WEDNESDAY, SEPTEMBER 18, 2013
ABC "Slim"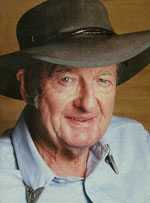 ABC Radio is celebrating the life and music of the late King of Australian Country Music Slim Dusty this week marking the anniversary tomorrow of his death 10 years ago.
From Monday, ABC Extra has been hosting a dedicated Slim Dusty digital radio station under the title "Celebrating Slim Dusty on ABC Extra".
The station is featuring songs from the more than 100 Slim Dusty albums, plus features from the archives, including a live concert presented by John Nutting, a Joy McKean interview by Richard Fidler for Conversations and memories and "tribute songs from the next generation of Australian country musicians".
"If you are a Slim fan, you're going to love this special tribute," said producer Scott Rollinson.
"It will highlight a lot more than A Pub With No Beer," Scott said, "there will be songs you haven't heard for ages and some you mightn't have ever heard. It is a walk down memory lane..."
To listen to "Celebrating Slim Dusty on ABC Extra" listeners will need to:
• Download the ABC Radio App to your phone and select ABC Extra
• Listen online at abc.net.au/radio or
• Tune into ABC Extra on digital radio
Further information about ABC Extra can be obtained from abc.net.au/digitalradio.
And on CMR
Meanwhile, tomorrow, Country Music Radio (CMR) will mark the 10th anniversary of Slim's passing.
Over the full 24 hours of that day CMR Online will have non-stop special programming that salutes Slim's achievements and his legacy.
"The Australian country music community salutes Slim in words and song; Slim talks about the landmarks, the music and those who contributed to his incredible journey."
Among the features of the radio tribute (to be broadcast in two 12 hour blocks from midnight to noon and noon to midnight), there are several highlights including a session on "Hoedown" in 1970 when Slim and five of his songwriters did a broadcast with John Minson; a discussion between Slim and Lee Kernaghan hosted by Garry Coxhead; the all-star Concert for Slim in Tamworth January 2004; Slim walking through the collection of his memorabilia when it was displayed in Tamworth in the 1990s; and Slim's performance on the Grand Ole Opry in Nashville.
A full hour by hour rundown of the programming is available on CMR's website.
The online broadcast can be accessed through the CMR web site – www.countrymusicradio.com.au or via TuneIn on mobile devices.
Bony Mountain this weekend
The Bony Mountain Music Festival is on this weekend – Friday to Sunday – with a big line-up of country acts (and others) confirmed.
Jeff Brown, Peter Coad, The Coads-Runaway Dixie, Daryl Craft, Errol Gray, Keith Jamieson, Paul "Pixie" Jenkins, Tom McIvor, Norma O'Hara Murphy (pictured), Trevor Tolton and The Wuppies (a 10-piece ukelele band) will headline this year's event together with two pipe bands, a local accordion player (Syd Wickham) and walk-up will feature.
Other acts appearing include Also Side Car (a "golden oldies" feature band), the Irish Folk Duo, Dude Lovett & Band, Rhiannan & Monique, and the Wheatvale School Choir.
Weblink – www.bonymountainmusicfestival.com.
---
TUESDAY, SEPTEMBER 17, 2013
Entries close September 30 for WA Awards
Entries in the next round of Western Australia Country Music Awards close at the end of this month.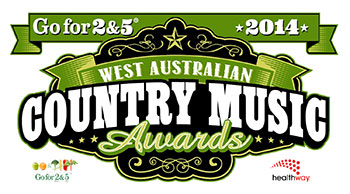 The Awards are staged as part of the annual Boyup Brook Country Music Festival, WA's premier country music event. The Festival attracts performers and audiences from around Australia and overseas.
Beginning in 1986, the Awards are a part of the Boyup Brook Country Music Club's long history of recognising and supporting Western Australian artists.
Entry forms, for professional and amateur artists residing in WA "who are serious about pursuing a career in country music" can be downloaded from www.countrymusicwa.com.au. Or they can be obtained by telephoning 08 9755 1657.
Awards will be presented in nine categories... Group Of The Year, Male Artist Of The Year, Female Artist Of The Year, Independent Single Of The Year, Independent Album Of The Year, Video Clip Of The Year, Songwriter Of The Year, Best New Talent Of The Year
and Junior Vocalist Of the Year.
The 2014 nomination process now permits award nomination forms to be submitted electronically. Finalists are selected by a panel of experienced judges and will be invited to participate in the 2014 Boyup Brook Country Music Festival.
"With a top line-up each year vying for these Awards it confirms the continued growth in the interest and accessibility of country music on Australia," according to a spokesman for the Awards organisers.
"The Western Australian Country Music Awards are special because they give acknowledgment and recognition of artists in our state. With the country music industry often being largely associated with the eastern states, these hard working and talented people would often otherwise go unrecognised.
"The country music industry today presents a huge range of opportunities for artists songwriters and musicians. The Country Music Club of Boyup Brook is organised and provides pathways and stepping stones to a music career."
Past winners of WA Country Music Awards include Connie Kis Andersen, Chelsea Basham, Rose Carleo, Ronni Rae Rivers, The Sunny Cowgirls and Jonny Taylor.
Chart Update – Lee's second week at the top
Lee Kernaghan maintains the number one position on this week's national Country Tracks Top 30 singles chart with his latest hit Flying With The King.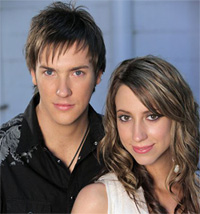 Graeme Connors' Flesh And Blood edges up one place to number two while Kaylee Bell's Heart First jumps two to number three and America's Brad Paisley is at four with Beat This Summer.
Keith Urban's Little Bit Of Everything is up three places to number five, Doug Bruce's Thank God I'm A Cowboy is steady at six as is Beccy Cole's The Clown at seven.
Sara Storer's Lovegrass is up two to eight, Morgan Evans' Carry On is at nine and America's Darius Rucker is at 10 with Wagon Wheel.
Bullet performers for the week include Jasmine Rae's If I Want To (14 to 11), O'Shea's Be With You Tonight (23 to 19), The Wolfe Brothers The Girl, The Bottle, The Memory (26 to 23) and Chelsea Basham's By The Light Of The Moon (29 to 25.
New entries to the chart this week include Kaylens Rains (pictured) with Waiting On A Bus (in at 29).
The full chart can be viewed at www.countrymusicradio.com.au.
---
MONDAY, SEPTEMBER 16, 2013
Dolphin Awards country winners
The NSW Northern Rivers' Dolphin Awards were announced earlier this month with country acts taking two of the honours.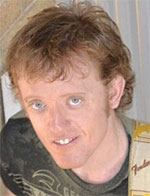 Grafton-based singer/songwriter Chris Staff won the Country Song of the Year while rising star group Round Mountain Girls took out the Folk category.
Chris won his accolade for Love, Friends And Family while the Round Mountain Girls received their gong for The Watch.
Speaking of his award-winning song, Chris said, "The title... is self-explanatory. It's the three most important things in not only my life, but everyone's. The inspiration came from an interesting family discussion and I just had to sit down and write the song."
Raised into a family of classic cars and music, Chris started learning guitar at 10 and was playing to crowds at age 12.
He moved on to be a session and lead guitar player in the Australian country music scene, touring with artists like Brooke McClymont, Samantha McClymont, Travis Sinclair and The Sunny Cowgirls. He has also supported the likes of Richard Clapton, Paul Kelly and Wendy Mathews.
After releasing his debut solo album – Different Road – earlier this year at the Tamworth Country Music Festival, Chris said it had been "a rollercoaster ride".
He said performing and promoting his own music had been a new experience for him, and while being a solo artist was sometimes a challenge, he was looking forward to seeing his plans come to life.
A new single – The Road He Took – will be released to radio later this week. The song was written as a tribute to legendary country guitarist Barry Thornton who died in 2002.
"When I was young, Barry nurtured and encouraged me. He got me on stage and I just wanted to say thanks for that."
---
THURSDAY, SEPTEMBER 12, 2013
Jessica, Troy and Archie win Deadly Awards
Jessica Mauboy picked up two Deadly Awards in Sydney on Tuesday night while Troy Cassar-Daly (pictured) and Archie Roach took home one each.
The Deadlys honour the best in indigenous music, sport, entertainment and community from the past year.
Jessica Mauboy won for Female Artist of the Year as well as Single Release of the Year for her song Something's Got A Hold Of Me.
Troy won Male Artist of the Year while Archie took home Album of the Year for his work Into The Bloodstream. Archie was also given a special award, The Lifetime Contribution Award for Healing the Stolen Generations.
The Jimmy Little Award for Lifetime Achievement in Music went to Steve Dodd.
Weblink – www.deadlys.com.au.
---
WEDNESDAY, SEPTEMBER 11, 2013
New from Keith
Keith Urban's latest album – Fuse – is set to hit stores his Friday.
And it's been a very creative process for him, according to a spokesman... "The project started with Keith wanting to work with totally different people, mainly different producers and songwriters. In many cases, he pursued folks based on previous projects they worked on and which he really enjoyed."
"I just wanted to start in a place that was being completely uncharted waters for me," Keith said. "I started seeking out guys who I liked what they did. In a lot of cases, I had never even met them before."
The number of producers Keith worked with on Fuse increased exponentially during the process, the spokesman said.
"While he did go into the studio with his longtime producer Dann Huff, he branched out of his comfort zone to work with a few different people, including Mike Elizondo (Eminem, Dr. Dre, Pink, Fiona Apple), Butch Walker (Fall Out Boy, Weezer), Jay Joyce (Eric Church, Little Big Town, The Wallflowers), Nathan Chapman (Taylor Swift, The Band Perry) and Stargate (Beyoncé, Rihanna, Ne-Yo)."
"I think what I liked about working with different people is the fact that everybody makes records differently,," Keith said. "I didn't set out for there to be eight different producers on all these different songs. I was sort of searching for synergy and compatibility between some people, and I found it in a lot of people on certain songs.
"That's how this sort of record became what it was. I thought I would find one or two guys out of the exploration, and we would go and make the whole album. I loved how everybody had a different take on different things, and it pulled out something different in me too."
We Were Us, a duet with Miranda Lambert, will be the debut single from Fuse and expected to be released to radio on September 23.
Weblink – www.keithurban.net.
---
TUESDAY, SEPTEMBER 10, 2013
Inaugural Coffs Coast Country announced
Coffs Harbour will run its inaugural Coffs Coast Country Music Muster from Tuesday October 1 to Monday October 7.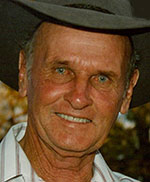 Venue for the event will be the Coffs Harbour Showground.
A feature of the Muster will be an annual tribute to the pioneers of Australian country music, the first to be renowned singer/songwriter Stan Coster. Stan (pictured) wrote hundreds of songs, of which, no less than 79 were recorded by Slim Dusty.
Born in Casino, NSW, Stan arrived in Woolgoolga as a teenager to work as a butcher, later he answered the "call of the bush" and spent many years working in the forestry industry. Stan's daughter Tracy Coster, also a singer/songwriter, has indicated she will perform at the inaugural Muster.
Well known artists including 8 Ball Aitken and Graham Rodger will appear.
Festival Co-ordinator Jeanette Jones said: "As a first Country Music Muster, we aim to deliver an event which includes local singer/songwriters, bands and invited artists at a venue with easy access and within walking distance to town centre, retail outlets, restaurants and clubs.
"The program offers a 'bush dance' open to the general community (small surcharge) with Tallowood Bush Band providing the music. During the breaks, Woopi Swirlers will give a demonstration of square dancing as will Woolgoolga Bollywood Traditional Dancing.
"Bush balladeers songs will fill the airwaves during this week," Jeanette said, "a yodelling session is planned featuring Laura Downing and Taylor Pfeiffer aged 13 years from South Australia. Other events include two bush poets workshops with Gary Fogarty and Jack Drake (Friday) and Carol Heuchan, twice Australian Poet of the Year (Saturday).
"All invited artists will have CDs or books for sale and patrons can get 'up-close-and personal' for a chat. Our committee anticipate delivering a major event, one that will over time establish itself on the Coffs Harbour calendar and the country music circuit."
Weblink – www.coffscoastcountrymuster.com.
Chart Update – Lee takes over at the top
Lee Kernaghan has taken over the number one position on this week's national Country Tracks Top 30 singles chart with his latest hit Flying With The King.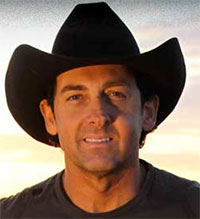 America's Brad Paisley is at two with Beat This Summer, Graeme Connors' Flesh And Blood is at three and Morgan Evans' Carry On is at four.
Kaylee Bell's Heart First edges up one to number five, Doug Bruce's Thank God I'm A Cowboy is up two to six and Beccy Cole's The Clown is also up two to seven.
Keith Urban's Little Bit Of Everything is at eight, Jayne Denham's former number one, Addicted To The Diesel, is at nine and Sara Storer's Lovegrass enters the top 10 at 10.
Bullet performers for the week include O'Shea's Be With You Tonight (27 to 23), Baylou's Novocaine (28 to 24) and The Wolfe Brothers The Girl, The Bottle, The Memory (30 to 26).
New entries to the chart this week include Chelsea Basham's By The Light Of The Moon (in at 29).
The full chart can be viewed at www.countrymusicradio.com.au.
---
MONDAY, SEPTEMBER 9, 2013
New from Aleyce
Aleyce Simmonds' new album Believe is set for release in stores and on-line this Friday (September 13).
It's the second full-length release from the Golden-Guitar nominated Aleyce following 2011's acclaimed debut Pieces Of Me.
Produced by Simon Johnson and employing a band of accomplished session players, Believe also features guest vocal performances from Aleyce's sister Karlee Simmonds as well as Victorian alt-country singer/songwriter Lachlan Bryan.
"I'm extremely proud of this record," Aleyce said, "the songs are very personal to me. They come at the conclusion of a turbulent six year period and represent a significant growth in my understanding of the craft of songwriting."
The first single, and title track, debuted at number five on the iTunes charts and has already found a home on country music radio across the country. The accompanying video clip, produced and directed by Ross Wood, will be released alongside the album.
The album will be officially launched at The Vanguard in Newtown (Sydney) next Tuesday, September 17.
Aleyce is currently on the road with Dianna Corcoran until late October as part of the "Pure Acoustic Blonde Tour" which covers much of Australia's East Coast.
Weblink – www.aleyce.com.
And Greg
Greg Champion, meanwhile, released his latest album – A Whole Different Story, his 25th – at the recent Gympie Muster.
And it's as country as any album Greg has made since his first in 1990, according to a spokesman for the artist.
Along the way, Greg has made Christmas albums with Colin Buchanan and around a dozen cricket and footy albums, but A Whole Different Story is Greg at his "country best".
"It's a travelogue of Australian places and people," the spokesman said, "harvested from 25 years of Champs' farflung journeys in Oz."
Recorded in Brisbane with Michael Fix, continued in Melbourne and finished in Sydney at Garth Porter's studio with engineer Ted Howard, A Whole Different Story includes tracks like Take Me Back To Innamincka, the opening song, inspired by an abandoned crumbling stone pub on the unsealed track north of Yunta in South Australia, near Broken – "a dot on the map bearing the song's name".
"Track two takes a Murray River paddlesteamer as its backdrop, track four is set on a station out of Cloncurry,
track six takes us to Tassie, track eight is a Torres Strait Islands tale, track nine hails from outback Queensland
and track 10 returns us to the Murray River."
The video of track eleven, Mercy Lord Where Is The Melody, was under the direction of master clip maker Duncan Toombs.
"A loud hard-rockin' mischievous boogie song, and a crack at over-countriness, Mercy Lord Where Is The Melody will be the first single from the new album, being released to radio this month.
Weblink – www.gregchampion.com.au.
---
FRIDAY, SEPTEMBER 6, 2013
Showcase Australia celebrates second anniversary
Two years after its first broadcast on CMR Nashville, Showcase Australia celebrates its second anniversary this Sunday (September 8).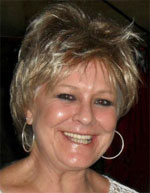 Growing from strength to strength, the niche program, hosted by Connie Kis Andersen, has developed from initially being broadcast on one international network, to showcasing the music of Australian country music artists through five on-line networks and 12 terrestrial stations in Australia and overseas.
"As an artist, it's important to me that this radio show accurately reflects current country music activities in Australia by Australian Artists," Connie Kis said. "The playlist selection focuses on singles that are charting in Australia, new and current releases, some alternate country as well as Australiana music.
"To keep the program fresh, I make a concerted effort to ensure that playlists on any one network are not repeated within the month."
A strong believer in the adage "A rising tide lifts all boats," Connie Kis has given of herself to her industry for many years now and this is just one more example where she has demonstrated support of her peers.
And this was one of the hardest jobs she had ever undertaken, she said, especially since she was a novice at broadcasting and programming. Connie Kis also found herself dealing with some challenging health issues, but said she recognises now that after all the effort she has invested in her program these past couple of years, there is no turning back.
Her next step is to develop the concept of showcasing Australia "through the magic of music" even further. This time she plans to go beyond the broadcasting platform, "so stay tuned for exciting developments"!
In addition to embarking on a new Showcase Australia extension, Connie Kis is also looking to expand her reach and listenership through her existing radio program.
Radio stations and program directors interested in airing the program are welcome to get in touch with her via email – kmpublicity@iinet.net.au – to find out how they can access the program freely for their network/station.
Weblink – ShowcaseAustralia.
---
THURSDAY, SEPTEMBER 5, 2013
Bid for a chance to sing with Troy
In a Troy Cassar-Daley first, country music fans can bid for the chance to perform on stage with the Australian country music icon at a major music festival in Stanthorpe (Qld) next month.
The Warwick Daily News reported that Mountview Music Muster events manager Amanda Lindenberg this week said the opportunity was born out of a brainstorming session with RACQ (Royal Auto Club Qld) CareFlight Rescue's Suzie Washington.
"We decided it would be a great way to raise money for RACQ CareFlight and create some interest around the Mountview Music Muster," she said. "The auction started on Friday and will run for four weeks. The bidding war is already on.
"There is no reserve price. The highest bidder gets two free passes to the Mountview Music Muster and the opportunity to get up on stage and sing It's Country with Troy (pictured)."
Suzie said Troy was excited about the whole idea.
The Mountview Music Muster will be held at Mountview Wines Vineyard at Glen Aplin south of Stanthorpe on the weekend of October 5 and 6.
In addition to Troy, performers will include Luke Austen, Michael Bryers, Adi Burgess, Terry Clark, Paul Cowderoy, Dozzi, Victoria Edwards, Kerry Kennedy & Double Barrell, McAlister Kemp, Seleen McAlister, Leigha Moore, Luke O'Shea, The Rain and Whiskey Road.
Weblink (for more information on the Muster, and to bid on the Troy Cassar-Daley experience) – Mountview Music Muster.
---
WEDNESDAY, SEPTEMBER 4, 2013
New from Audrey
Australian ex-pat Audrey Auld, now living and working in America from her base in Nashville, has released a new album titled Tonk.
Released on her own Reckless Records label, Tonk is described as "without doubt Audrey's finest work to date".
"Audrey wears her love for old-school country on her sleeve," said a spokesman for the artist. "But this is no retro devotional. Audrey is a self-actualised woman singing out all her love, loneliness and laughter, with a fabulous band playing a swinging beat. This is country music the way it ought to feel."
The past six years spent living in Nashville inspired many of the songs on Tonk. Says Audrey: "I stood in the studio with this great band and knew that I had lived my whole life to get to this point. It was so much fun and such an honour to play with these great guys, the way country music should be recorded. There's not much I needed to say to them. I'd just play them the song and they'd fall right in the groove."
Tonk was recorded in the late Jim Reeves' studio in Nashville and produced by George Bradfute and Kenny Vaughan. The songs were recorded in two days.
Twelve of the 14 tracks are from Audrey's own pen.
Weblink – www.audreyauld.com.
---
MONDAY, SEPTEMBER 2, 2013
Tamworth to pay tribute to Slim
The Tamworth Country Music Festival will pay tribute to Australia's King of Country Music, Slim Dusty, in January.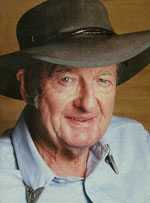 Just a few months on from the 10th anniversary of Slim's passing, the Festival will celebrate Slim's contribution to Australian country music and culture through a number of special events.
"Slim left behind an incredible legacy through his music, his numerous awards and the artists that he mentored and supported," said Tamworth Region Mayor Col Murray.
"It is a lasting legacy that continues to grow and this is our way of acknowledging and honouring a pioneer of the country music industry and our great festival."
The 2014 Festival will pay tribute to Slim in a number of ways including the unveiling of a bronze statue of country music's first couple, Slim and his wife Joy McKean in a prominent location in the city centre.
"The statue recognises the huge contribution Slim Dusty and Joy McKean have made to Australia's musical heritage and the integral role they played in helping to establish Tamworth as [Australia's] Country Music Capital," Col said.
Other special activities planned include an exhibition of Slim's personal memorabilia, footage and photos at Festival Headquarters and a special concert in his honour.
Joy McKean said she was honoured by the planned tribute.
"Tamworth held a special place in Slim's heart. We especially enjoyed the annual pilgrimage to Tamworth each January. Slim loved nothing more than catching up with new and old friends and playing to his dedicated fans during the Festival."
The 2014 Tamworth Country Music Festival will be run from Friday January 17 to Sunday January 26 with the seven day "Countdown" from Friday the 10th until Thursday the 16th.
---
Click here for recent news
---