NEWS - OCTOBER 2011
---
MONDAY, OCTOBER 31, 2011
No Golden Guitar Awards TV in 2012
The Country Music Association of Australia (CMAA) today confirmed a long circulating rumour that the 2012 Golden Guitar Awards would not be televised.
In a report that went to air this evening on Prime7 News, CMAA Chairperson Joan Douglas said the Association had to make some cuts and for 2012 it would be focusing on the Awards stage presentation.
She did not rule out the possibility of the Awards being broadcast on television again in the future. Radio broadcasts are expected to continue as usual.
It is understood that production costs involved in mounting an Awards television broadcast had spiraled during the 2000s creating enormous financial challenges for the Association.
Winners of the Slim Dusty Community Mateship and Youth Awards announced
Winners of the 2011 NAB Slim Dusty Community Mateship and Essential Energy Slim Dusty Community Youth Awards were announced in front of a crowd of more than a thousand people on Saturday night.
Slim Dusty's wife and biographer Joy McKean attended the ceremony where the winners were announced in a special as a part of this year's Slim Dusty Country Music Memories Event that is held annually in October in Slim's hometown of Kempsey.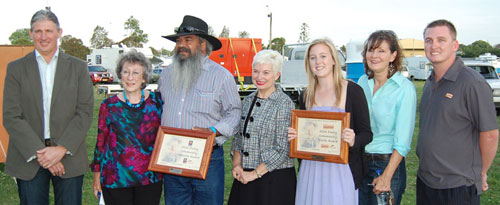 This is the third year of the Awards.
"Slim Dusty held integral values in life," said a spokesman for Awards organisers the Slim Dusty Foundation, "and he very much lived by these life values… values of fairness, mateship, family and community along with learning."
The annual awards have been developed to recognise and acknowledge worthy people within the community who represent these values and make a positive contribution to community and society.
The winner of this year's Mateship Award is South Australian Vince Coulthard. "Vince works hard for the Aboriginal community nationally but also the community as a whole in Port Augusta," the Foundation spokesman said.
"His commitment to reconciliation – not the word but the true meaning of breaking down the barriers, working together, celebrating together and grieving together, the things that make us who we are. Vince makes a difference for us all on a daily basis at a local, community, state and at the national level. (And) by the way, Vince's all-time hero is Slim Dusty!"
Winner of the Youth Award is Rachel Bax from the NSW North Coast town of Lake Cathie. Rachel is 17 and a respected and proactive member of both her local and school community. She has also played a major role in the Cancer Council's WASCALS program in her area and is active in many local charity and community fundraisers.
"Rachel is a worthy winner who represents the values that Slim held and she makes a genuine, positive contribution to her Hastings Community."
Pictured (from left): John Hadfield (Senior Partner NAB Business Port Macquarie), Joy McKean, Vince Coulthard, Kempsey Mayor Liz Campbell, Rachel Bax, Anne Kirkpatrick and Chris Simon (Essential Energy Clean Energy Business Development Co-ordinator). Photo by courtesy of "The Macleay Argus".
South Australian Champs coming up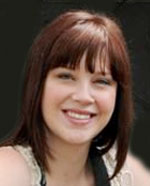 Details have been announced for this year's South Australian Champion of Champions.
The Champs will be held on Saturday November 26 at Northern Sound System, Elizabeth, with heats commencing at 1pm.
Sections include, Juvenile, Juniors and Senior.
Following the heats, the announcement of winners will take place during a presentation concert from 7pm featuring guest artists including Melody Feder (pictued), last year's Senior Champion of Champions, and Nathanial O'Brien, the 2010 Junior Champion of Champions.
---
FRIDAY, OCTOBER 28, 2011
Artists announced for Tamworth 40th Festival Opening Concert
Artists have been announced for the first major event of the 40th Tamworth Country Music Festival in January 2012, the Opening Celebration on Friday night, January 20.


The celebration is billed as "the children of Tamworth joining stars of today, tomorrow and yesterday in a rollicking spectacular of music, song and dance – a taste of what's to come in the next 10 days of the Festival".
In alphabetical order, stars of the celebration will be the the Bushwackers (pictured), Lindsay Butler, Bill Chambers, Andrew Clermont, Tracy Coster, The Crosby Sisters, Rex Dallas, 2011 Toyota Star Maker Luke Dickens, 2011 Telstra Road to Tamworth winner Harry Hookey, Harmony James, Lawrie Minson, Aussie expats O'Shea (Mark & Jay), Pixie, 2011 Southern Stars winner Ryan Sampson and Felicity Urquhart
Ddidgeridoo virtuoso Mark Atkins will also make an appearance.

Anne Kirkpatrick & the Travelling Country Band will join Joy McKean and Nick Erby in a special tribute to the history of the Festival and the integral part played by Slim Dusty and Joy.
The free concert gets under way in Country Music Capital's Bicentennial Park from 7pm on the first official day of the Festival.
Golden Guitar winner Deniese Morrison is producing the event with "musical maestros" Bill Gleeson and Peter Ross.
Weblink – www.tcmf.com.au.
---
THURSDAY, OCTOBER 27, 2011
Australian "invasion" at the Americana Music Festival and Conference 2011
Twenty Australian country music and roots acts descended on Nashville during AMA Week for showcases, luncheons, a conference panel and special a Music City Roots show earlier this month.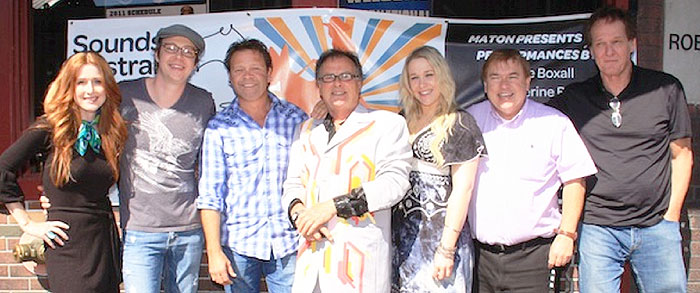 This lineup included Kirsty Akers, James Blundell, Ange Boxall, Catherine Britt, O'Shea, Chris Pickering and Henry Wagons as well as a number of up-and-coming artists: 3rd Wheel, Chris Altmann, Lachlan Bryan, Kristy Cox, Mia Dyson, Gleny Rae Virus and Her Tamworth Playboys, Caitlin Harnett, The McMenamins, Shandell and the Duke Wilde Band.
This year's Telstra Road to Tamworth Songwriter winner David Garnham and Performer winner Harry Hookey also made the trip and performed at events throughout the week.
The Australian artists participated in several AMA (Americana Music Association)-related activities including the "A Taste of Australia" showcase at the Bluebird Cafe, the "Are You Prepared To Be Known As A Country Artist Down Under?" seminar panel at the AMA conference, the "Lunch With the Aussies" luncheon and performance at Broadway honkytonk The Second Fiddle and a free Aussie barbecue at The Basement.
Chris Altmann, Catherine Britt, Gleny Rae Virus and Her Tamworth Playboys and Henry Wagons each performed AMA-sanctioned showcases during the week. Additionally, a special "Down Under" Music City Roots show and radio broadcast took place.
For the second year in a row, Australian music industry and government-supported organisation Sounds Australia sponsored the overseas trip through its strategic partnership with the Nashville-based AMA.
"Last year, Sounds Australia dipped its toes into the Americana waters with six of our artists being wonderfully received," said Sounds Australia Project Manager Dobe Newton. "That it's a special event and appropriate for so many Australian acts is born out by the fact that this year we returned with 20 artists and 10 managers under the Sounds Australia banner.
"Four great showcases and three special events later, we are leaving with great memories and lots of new friends. In five days of highlights, it's impossible to isolate just one or two, but Sounds Australia is thrilled with the reception that we've gotten from Music City. Roll on 2012, we're already looking forward to returning next year and saying G'day!"
Weblink – www.SoundsAustralia.com.au.
Pictured above (from left) during one of the events: Jay O'Shea, Mark O'Shea, Troy Cassar-Daley, Dobe Newton, Catherine Britt, AristoMedia President/CEO Jeff Walker and record producer, Aussie ex-pat Mark Moffatt. Photo: by Bev Moser.
Lions look for likely country music volunteer
Members of Country Music Capital's Peel Valley Lions Club are on the lookout again for a worthy recipient of the club's Country Music Service Award.
Since 1994, the Club has sought out and honoured a country music personality who has given voluntary service to the community through his or her connection with the genre.
Over the 18 years of the award, recipients have included singers, songwriters, musicians and those who work tirelessly behind the scenes – and invariably they are quiet achievers who have never sought recognition for their charity or community efforts.
Current Club President Terry Hill said anybody could nominate someone who they think are deserving of recognition.
"Anyone with a country music connection who has given of their time and talent is eligible," Terry said.
"It may be someone who entertains older members of their community, works on major country music fundraising events, or even something as simple as giving their time for free to help out in caring and support programs."
Nominees don't have to be Lions Club members but nominations need to be made through a Lions Clubs and must be made in writing to: The Secretary, Peel valley Lions Club, PO Box 957, Tamworth, NSW, 2340 and need to be in by December 18.
A panel of country music identities and members of the Peel Valley Lions Club will sift through the nominations and the 19th Peel Valley Lions Club Australian Country Music Service Award will be presented during the 40th Tamworth Country Music Festival in January.
The recipient will receive a one-off trophy crafted by respected artist Fred Hillier and will also be given the opportunity to nominate a charity to receive a $500 donation on their behalf from Peel Valley Lions Club.
Photo: The 2011 winner, Ian ("Bidge") Boyd from Camperdown, Victoria, receiving his award from then President Lion Brian Sykes.
---
TUESDAY, OCTOBER 25, 2011
Hervey Bay Festival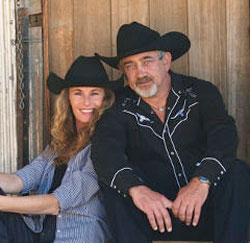 The Hervey Bay Country Music Festival will be held over two days early next month, Saturday and Sunday November 5 and 6.
Stars of the event will be Brooks & Magee, Benson Manor, Sharnee Rhodes, Steve & Lani, Stone Crazy, Jack Tar, Reggie & Ellie Thompson, Jon Vea Vea and the Cool Country Band.
In addition, there will be star tributes by Suzie Campbell (Linda Ronstadt), Connie Neilsen (to Dolly Parton), Reloaded (Eagles) and Gazza Watson (Johnny Cash).
Breakfast with entertainment will precede performances on the main stage each day from 9am.
Weblink – www.herveybaycountrymusicfestival.com.
Tamworth the ideal destination for new manager
Tamworth stands out in regional Australia for its potential as a tourism destination according to Perrin Finlay-Brown, the new Manager of Destination Tamworth, Tamworth Regional Council's new tourism division.
Perrin will work with Council, industry, the community and other stakeholders to develop tourism product, enhance visitor services, define a convention marketing focus and implement electronic marketing initiatives.
A key part of his role is to ensure the annual Tamworth Country Music Festival continues to thrive and evolve.
"It's exciting to have the chance to work in a region with such strong tourism potential and with an internationally recognised event in the Country Music Festival," he said.
"For the past three years (as general manager of an integrated marketing organisation), I have been working with 36 councils across regional NSW, Queensland, Victoria, South Australia and Tasmania – and Tamworth stood out for me because it has so much tourism potential.
"It appears most of it has been as a result of organic development and one of the big challenges is to drive this development in a planned way and to make more people are aware of what the region has to offer.
"Tamworth is more than the Country Music Festival. While the festival is unquestionably one of Australia's most iconic events that we must always nurture and respect, we also need to make sure that tourism is a 365-day program."
Perrin said he has already met with a range of Tamworth Country Music Festival stakeholders and is keen to strengthen those relationships.
"It seems there has been prior discord between the community, industry, media and Council on some issues – there has not always been a close relationship, but that should be a great strength for Tamworth and my team and I are definitely looking to rebuild all of those relationships," he said.
"There's no better time to do that than in the lead up to the 40th Tamworth Country Music Festival where we have everyone working to honour the heritage of the event while also developing it for the years to come."
Planning for next year's Festival is right on schedule, Perrin said. "It's clear that the 40th Festival is probably going to be the biggest in recent history," he said. "I think there will be a lot of people who will make the pilgrimage to Tamworth in January."
Chart Update – Doug still at number one
Doug Bruce hangs on to number one on the national Country Tracks Top 30 singles chart this week with his hit Coffey Road.
Markus Meier's A Perfect Night edges up one to number two while America's Dierks Bentley is at three with Am I The Only One and Harmony James' Pride jumps four places to number four.
Alan Jackson's Long Way To Go is at five, Lee Kernaghan's duet of Scars with Dierks Bentley is at six and Jasmine Rae's I Faked It jumps three places to number seven.
George Strait is at eight with Here For The Good Time, Adam Brand's 455 Rocket is at nine and Luella's Mother's Love is at 10.
Bullet performers for the week include Beccy Cole's Shiny Things (14 to 11), Amber Joy Poulton's Taking Goodbye (18 to 14), Jason Lee's Ordinary Guy (20 to 16), Carter & Carter's Dance In The Rain (23 to 17), Tori Darke's Everything Is Love (21 to 18), Kel-Anne Brandt (pictured) with My Baby Loves Me (22 to 19), Karen Lynne's Unbreakable Heart (25 to 21), Kasey Chambers' Luka (27 to 23), Jetty Road's I'm A Dreamer (29 to 25) and Graeme Connors' I'm Travelling At The Speed Of Life (30 to 26).
New entries to the chart this week are Adam Harvey with Falling Into Place (in at 29) and O'Shea with Meant To Be (at 30).
---
FRIDAY, OCTOBER 21, 2011
Smoky to sit in Peel Street
A site has been selected to honour one of Australia's country music legends, Smoky Dawson, who will be commemorated with a bronze statue in the main street of Tamworth, Australia's Country Music Capital.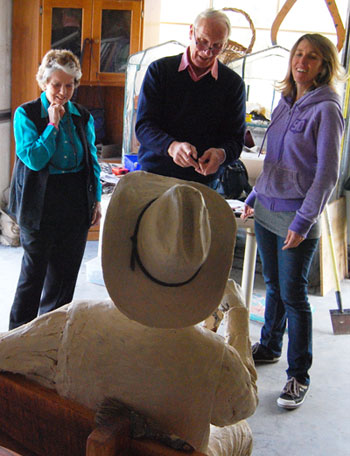 The Smoky Dawson Memorial Committee has reached agreement with Tamworth Regional Council to erect the commemorative statue in an area directly in front of Council's Ray Walsh House headquarters building in the centre of the city.
Chair of the Committee, Mary Chapman, said the Appeal had been launched in October 2009 and she was excited to see the project now moving to fruition. About $120,000 has been raised from family and friends of the Dawsons.
"We are delighted with the location, Mary said. "It is near the pedestrian crossing, directly outside the Council Building on Peel Street. It is a highly visible site, which will ensure visitors can find it and that the statue is safe and cared for in the future."
The Committee has also announced that well-known sculptor Tanya Bartlett, who is responsible for a number of well known commemorative works, including Don Bradman and the soon to be Mary Poppins statues in Bowral and The Waler Memorial, also in Tamworth, is undertaking the creation of Smoky's statue.
"The statue has Smoky seated on a bench," Mary said, "making him accessible to people who want a photo beside our old friend. Adjacent will be a plaque telling Smoky and Dot's incredible story."
The statue will be unveiled on Thursday January 26 as a highlight of the 2012 40th Tamworth Country Music Festival.
"Smoky was on stage for the very first Awards in 1973," Mary said, "so this will provide us with a very appropriate and high profile opportunity to honour him and his wife Dot."
The Committee had been greatly encouraged by the positive and helpful approach taken by Tamworth Regional Council and new Mayor Councillor Col Murray, and she thanked them for the ongoing support.
Pictured: Smoky Dawson Memorial Committee Members Mary Chapman (left) and Max Ellis confer with sculptor Tanya Bartlett on progress with the Smoky statue model while Smoky seems to "join in the conversation.
---
THURSDAY, OCTOBER 20, 2011
Tommy to release Christmas album
Next week, world-renowned Australian guitar legend Tommy Emmanuel will release his first-ever album of holiday music, All I Want For Christmas.
Tommy, who was elevated to Australia's Country Music Roll of Renown with brother Phil in January, and honoured as the American Country Music Association's Global Artist this year, co-produced the album with veteran Nashville picker and arranger John Knowles.
They also collaborated on new arrangements for nine Christmas classics including I'll Be Home For Christmas, The Christmas Song and Rudolph The Red-Nosed Reindeer.
Tommy also wrote one original for the collection – One Christmas Night – and arranged a second new composition, The Magic Of Christmas Time by Rick Price, who plays piano on the song.
"People have asked me about doing a Christmas album so many times over the last 20 years," Tommy said. "When I had time to really get into this project, it just had a life of its own, and was so easy to make because we all loved the music so much. It's exciting that there will be so many fans happy about it coming out."
Most of the arrangements for the album came together via Skype, while Tommy was on tour internationally, and his co-producer John – who also plays guitar on the album – was home in Nashville prepping.
"We'd trade ideas back and forth," Tommy said, "working up key changes and places to go with the songs that would make our versions unique, yet still simple and direct, true to how they were written."
The star picker used several guitars for the sessions, relying heaving on a new David Taylor model that he says, "has a singing quality to it, a beautiful voice." Everything was recorded at Beech Creek Studios in Tennessee with Kim Person, who has produced Tommy's last five albums.
All I Want For Christmas follows up Tommy's latest album, Little By Little.
Weblink – www.tommyemmanuel.com.
---
WEDNESDAY, OCTOBER 19, 2011
Entries called for Golden Fiddle Awards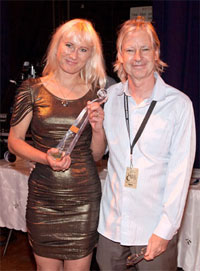 Entries are now open for the 2012 Golden Fiddle Awards.
The Awards are designed for players of country, classical, folk, rock, jazz, punk, Celtic, bluegrass and alternate violin, and is reputed to be the first awards system embracing all musical styles, and focuses on nurturing,
supporting and rewarding the wealth of violin playing, performance and composing talent in Australia and
New Zealand.
Winners are announced annually at the Tamworth Country Music Festival in January.
Categories are Best fiddler (as a soloist), Best band, group, ensemble, club or orchestra featuring a fiddler, Best CD by a fiddler as soloist, Best CD by a band, group, ensemble, orchestra or club featuring a fiddler, Best Fiddle Composition, Best Fiddle Teacher in 2011, Lifetime Achievement Award (for excellence as a fiddler, a band or a contributor to the furthering of fiddle playing and/or teaching within Australia and New Zealand -supporting documentation required) and the Youth Achievement Award (that honours young and emerging fiddle players, as soloists or featuring in a band).
Full details, including entry form, can be found at the Awards website www.goldenfiddleawards.org.au.
Photo: The Golden Fiddle Awards' Marcus Holden with Marcela Taylor at the 2011 Awards. Marcela won the award for Best CD by a fiddler as a soloist.
Chart Update – Doug hits number one
Doug Bruce has taken over the top spot on the national Country Tracks Top 30 singles chart this week with his hit Coffey Road.
The Lee Kernaghan/Dierks Bentley duet Scars, drops to number two, Markus Meier's A Perfect Night is at three and Dierks Bentley's Am I The Only One is at four.
The Bobkatz' Keen Eye For The Ordinary is at five, Alan Jackson's Long Way To Go is at six and Adam Brand's 455 Rocket is steady at seven.
Harmony James' Pride bounds into the top 10 at eight, Luella's Mother's Love edges up one to nine and Jasmine Rae's I Faked It comes into the top 10 at 10.
Bullet performers for the week include Beccy Cole's Shiny Things (18 to 14), Jason Lee's Ordinary Guy (24 to 20), Carter & Carter's Dance In The Rain (27 to 23) and Kasey Chambers' Luka (30 to 27).
New entries to the chart this week are Jetty Road with I'm A Dreamer (in at 29) and Graeme Connors' I'm Travelling At The Speed Of Life (at 30).
---
MONDAY, OCTOBER 17, 2011
Harmony signs major label deals
Harmony James has signed two major label deals, for publishing and recording.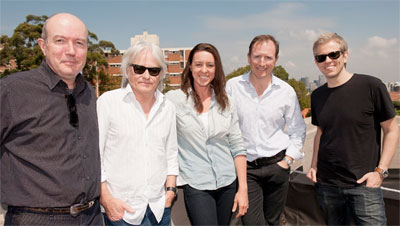 The Brisbane singer/songwriter signed a worldwide publishing agreement with Alberts Music Publishing and a recording contract with Warner Music Australia in Sydney.
Alberts CEO David Albert said the signing to his company was a unique opportunity as Harmony James was possibly the company's first new artist in this genre to be signed directly.
"We're expanding our contemporary artist roster and looking for the best and most suited talent to have long term, creative associations with. Harmony James fits well with Alberts and we have great confidence in her talent."
The deal was celebrated with industry guests including representatives from Warners, APRA and CMC who enjoyed a rooftop performance with Harmony showcasing an acoustic preview of songs from her forthcoming album Handfuls Of Sky.
Across town on the same day at Warner Music Australia, Harmony signed a recording contract and met with the marketing team to discuss her new album project.
It is another big year for the songwriter who in March was the recipient of the APRA Professional Development Award (Country), a real vote of confidence in her ability and potential as a talented artist, and who recently chalked up her 10th consecutive Top 10 radio single.
Manager Herm Kovac said: "Tailwind did really well as an independent album but I felt it deserved a bigger audience. With this new album I am determined to achieve that and with Warners getting behind the new album I can see Harmony's music reaching its potential."
Handfuls Of Sky will be released on January 20.
Photo: Harmony and Herm with "the Alberts crew".
Weblink – www.harmonyjames.com.
---
SUNDAY, OCTOBER 16, 2011
AIADAs announced
The first Australian Independent Artists Development Awards (AIADAs) have been announced in Sydney.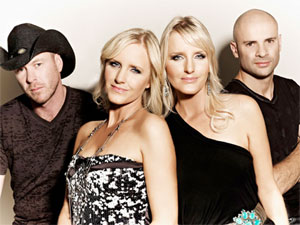 One of the hottest country groups in the nation – Jetty Road (pictured) – took out the main, Professional Development, Award, which carried a cash prize of $20,000.
Victorian based The Prairie Oysters won the AIADAs Peoples Choice Award and took home $10,000 cash.
Katrina Burgoyne, a recent winner at the Australian Independent Country Music Awards at Mildura, was named winner of the Music Video of the Year award for the clip of her song Ghost which carried a cash prize of $5,000.
The AIADAs, a follow on from the successful Golden Saddle Award scheme, were sponsored by the Rooty Hill RSL Club, announced during a "total country weekend" at the Club and organised by the Australian Independent Artists Development Organisation.
Weblink – www.aiado.org.au.
---
FRIDAY, OCTOBER 14, 2012
Finalists announced for Gidgee Bush Ballad Awards
Finalists have been announced for the 2011 Gidgee Coal Bush Ballad Awards to be announced in Pittsworth, Queensland, in November.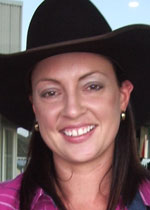 They are...
For Male Vocal... Peter Coad with Faded Shirt Of Blue, Graham Rodger with Such A Shame and Rod Williams with A Little Country Schoolhouse By The Lane.
For Female Vocal... Bec Hance with Only In Australia, Trudy Hintz with He Gave Us Gidgee Coals and Dianne Lindsay with Rusty It's Goodbye.
For Group or Duo... Trudy & Ged Hintz with Days Of Old Khancoban, Dianne Lindsay & Peter Simpson with Come The Day and Graham Rodger & Sara Storer with An Affair Of The Heart.
For Album... Peter Coad with Old Bush Mates, Dianne Lindsay with Heartbeat Of Australia and Ken Lindsay with The Night I Saved John Wayne.
For Instrumental... The Coad Sisters with Anzacs Song and Peter Simpson & Lindsay Butler with Akubras In The Snow.
For the Songwriter award... Terry Bennetts with Such A Shame, Bec Hance & Vaughan Baker with The Ballad Of Castlereagh and Dianne Lindsay with Kellie's Eyes.
For New Talent... Kalesti Butler (pictured) with The Closing Of The Day, Ged Hintz with Old Men's Home and Alan Lavender with When A Man's A Coward.
For the Comedy/Novelty award... Alan Lavender with One One And One Two, Ken Lindsay with Victoria The Place To Be and Graham Rodger with The Shape I'm In.
The Awards weekend is Saturday and Sunday November 19 and 20. Activity takes place in the Pittsworth Town Hall.
Deadline approaches for Victorian & National CM Awards nominations
Nominations for the 2012 Victorian & National Country Music Awards close on Monday October 31.
The awards are run in conjunction the Whittlesea Country Music Festival which runs over three days, Friday February 10 to Sunday February 12.
Categories in the Awards are, in the Victorian section, Male and Female Artists of the Year, Group of the Year, Album of the Year and Duet of the Year.
In the National section, Male and Female Artist of the Year, Group of the Year, Duet of the Year, Traditional Song of the Year, Bluegrass Song of the Year, Best Independent Release, Instrumental of the Year, the Heritage Award, APRA Award for Songwriter's and New Talent of the Year.
Further information can be obtained from the website, www.whittleseacountrymusicfestival.com.au.
Whittlesea artists announced
Meanwhile, artists have been announced for the 2012 Whittlesea Festival.
They are, in alphabetical order, Luke Austen, The Black Sorrows, Adam Brand (pictured), Carter & Carter, Bill Chambers, Luke Dickens, Sam Hawksley, Shane Nicholson and Felicity Urquhart.
America's Kim Richey will also appear.
In addition to the scheduled entertainment, the Festival features busking and a talent quest.
Gary wins Country WAM
Gary Dobbin has won the WAM (West Australian Music Industry Association) Country Song of the Year with his composition, Wheatbelt.
Gary won the award from fellow finalists Calling Banjo by Mia Royce, Home by Tracey Barnett, Spike's Song by Jonny Taylor and Where Sorrow Is Forgotten (In The Great Divine) by James Teague.
Winner of the overall WAM Song of the Year Grand Prize was folk popster Timothy Nelson with Speak The Truth In Love.
The awards were announced on Wednesday night.
Busby Marou announce tour
Busby Marou, newcomer to the country scene, are about to launch a major tour.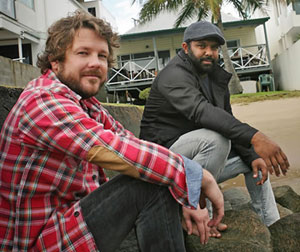 The "Underlying Message" tour will kick off in Launceston, Tas, on Friday November 11, and will take in venues in NSW, Victoria, Queensland and West Australia.
The Rockhampton-based Busby Marou have hit the Australian music scene with a vengeance over the last three months or so.
After scoring high rotation slots from Triple J and Nova radio, their debut self-titled album reached number 24 on the ARIA album charts, number five on the Australian artist charts and topped the Australian artists Country Chart where it is still riding high.
The boys are also making their presence felt with strong showings in nominations at the AIR, Deadly and Queensland Music Awards.
"After a stunning response from fans and media, Busby Marou have had similarly good fortune in the live arena selling out their first ever headline tour in July," said a spokesman, "and scoring coveted support slots with Birds Of Tokyo, Pete Murray and Dolly Parton."
Busby Marou say they are excited to announce the "Underlying Message" tour sharing their "biggest production yet" through the month of November.
Weblink – www.busbymarou.com.au.
---
THURSDAY, OCTOBER 13, 2011
Morgan wins radio scholarship
Telstra Road to Tamworth (TRTT) 2007 winner, singer/songwriter Morgan Evans has been awarded the Commercial Radio Australia (CRA) Country Music Scholarship.
The scholarship is presented by CRA in support of "the hottest" new talent in country music each year in conjunction with the American Country Music Association (CMA) Australian Advisory Group. The scholarship includes a trip to Nashville to perform on the Global Artist Showcase at the CMA Music Festival in June 2012.
Newcastle-based Morgan made his debut performance at this festival in 2007 as part of his TRTT prize.
"Nashville is one of the coolest places on earth," he said. "I can't wait to get back to rock CMA Fest again and thank CRA so much for making this happen."
He will also perform at the CRA's New Artist 2 Radio (NA2R) Showcase on the Gold Coast this weekend in front of the national radio industry gathered together for the 2011 Commercial Radio Awards. He will debut his new single, Live Each Day, at this event.
The single comes from his soon to be released EP currently being recorded in Sydney with this year's Golden Guitar winning producer Matt Fell. It will be Morgan's first release through Warner Music Australia.
"Morgan's an incredible talent," said Matt, "fantastic singer and a great songwriter. The single Live Each Day is dynamite and I can't wait for people to hear the finished track."
Morgan's first single, Big Skies, was a hit at radio as well as making number one on the Country Music Channel Top 30 National Video Countdown. It earned him two Golden Guitar nominations, including for New Talent of the Year.
Previous winners of the prestigious CRA Country Music Scholarship have included The McClymonts and McAlister Kemp.
Isla to tour down under
Internationally-renowned singer/songwriter Isla Grant will tour Australia this month and next.
Scottish-born Isla's "Happy Anniversary" Australian tour will include 21 scheduled performances and will also feature her husband, fellow performer Al Grant, Bevan Gardiner "and friends".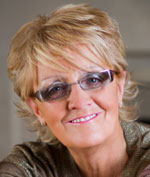 The star is returning to Australia in 2011, "with a fresh look and brand new songs, as well as old favourites," according to a spokesman for her tour promoter.
A full rundown of dates can be found at the star's website, www.islagrant.com.
"Her beautiful voice, together with an ability to write sensitive songs that cross over from country/folk to easy listening, have now established Isla as a major recording artist in the USA, Canada, the UK, Australia and New Zealand."
Isla never had any doubts about career ambitions, having grown up around music. Her father was a piper, her mother a singer and her grandfather a fiddler. From the age of 14, she was performing in the folk clubs of Glasgow and Edinburgh.
"The big acts working the folk clubs at the time were Eddie & Finbar Furey, The Dubliners and Billy Connolly, who was a member of the group named 'The Humblebums'," Isla said. A few years, she took her music south of the border to the clubs of Northeast England.
It was around this time her music moved away from folk to country and she started listening to the music of Merle Haggard. "He is possibly the finest country artist of them all," Isla said. "His songs have got me through a lot of hard times over the years."
The club scene also brought her in contact with Al who was heading up his own band. They married in 1992, after having worked as Isla Grant & Al Young.
Isla now tours the world and has an ever-increasing fan base that enthusiastically supports her live concerts and album releases.
Chart Update – Lee and Dierks' fourth week at number one
The Lee Kernaghan/Dierks Bentley duet Scars dominates the top of the national Country Tracks Top 30 singles chart for the fourth week running this week.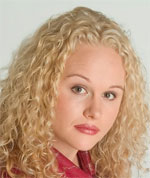 Doug Bruce's Coffey Road jumps three more places to be at number two while The Bobkatz' Keen Eye For The Ordinary and Markus Meier's A Perfect Night are steady, respectively, at three and four.
Adam Harvey's You Don't Know My Love is at five, Dierks Bentley's Honey Bee is at six and Adam Brand's 455 Rocket edges up one place to seven.
Alan Jackson enters the top 10 at eight with Long Way To Go, Peter McWhirter's Devil's Daughter is at nine and Mother's Love, by Luella (pictured) is new in the top 10 at 10.
Bullet performers for the week include Harmony James' Pride (16 to 12), Jasmine Rae's I Faked It (17 to 13), Tracy Killeen's Good Lies (20 to 17), Beccy Cole's Shiny Things (22 to 18), Karen Lynne's Unbreakable Heart 29 to 26) and Carter & Carter's Dance In The Rain (new at 27).
The other new entry to the chart this week is Kasey Chambers with her cover of the Suzanne Vega hit Luka (at 30).
---
WEDNESDAY, OCTOBER 12, 2011
ARIA nominations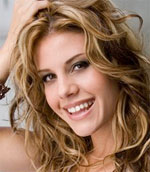 Troy Cassar-Daley, Kasey Chambers, Shane Nicholson, Jasmine Rae (pictured) and Keith Urban are finalists for this year's Best Country Album ARIA award.
Troy is a finalist with his Live album, Kasey is a finalist with Little Bird, Jasmine with Listen Here, Shane with Bad Machines and Keith with Get Closer.
Kasey is also a finalist for Best Female Artist with Little Bird.
Weblink – www.ariaawards.com.au.
Competition for a place on a Slim tribute album
Entries close in just under two weeks for a competition that offers an opportunity for a place on a tribute album to the late King of Australian Country Music Slim Dusty.
The competition promotion asks the question: "Have you got a special Slim Dusty tribute under your hat? Then don't keep it to yourself any longer!!"
As part of the lead up to the 2012 opening of the major Slim Dusty Centre at Kempsey on the NSW Mid North Coast, Nulla Records are working on the follow-up to the very successful Not So Dusty album (a cross country/rock music tribute to Slim that was released in 1998).
The new tribute album, titled Not So Dusty II, will be a more traditional country music style tribute to "the King" that will be launched in January 2012 as a part of the 40th annual Tamworth Country Music Festival.
The closing spot on the new CD will be saved for one country music fan's own musical tribute to Slim Dusty with Nulla looking to complete the album with a fan's home-spun audio recording of their favourite Slim Dusty song.
"It won't matter where it was recorded... on your verandah, in your kitchen or even in the shower, and it can be on CD or mp3 or even cassette," the spokesman said, "it doesn't matter, just as long as it is that little bit special!"
The fan's recording chosen to go on the album will be announced on November 8 on the official Slim Dusty website www.slimdusty.com.au.
"The track will be specially mastered by Australia's premier mastering/engineer, Don Bartley of Benchmark Mastering (Don mastered many of Slim's classic recordings). The track will then be included on the Not So Dusty II album master in readiness for the album launch in January."
In addition to being featured alongside many of Australia's most popular and respected bush balladeers, the winner will also receive an artist royalty from the CD sales of the Not So Dusty II album.
CDs or cassettes can be posted to: Not So Dusty II, care of Nulla Records, PO Box 115, St Ives NSW 2075.
Digital files can be emailed to deanneparish@optusnet.com.au.
CCMA on track for a big 2012 National Talent Quest
The Capital Country Music Association (CCMA) is on track for a giant talent quest in January as part of the 40th Tamworth Country Music Festival celebrations.
Based in Tamworth, Australia's Country Music Capital, the Association recently elected a new management committee that is looking to the future with renewed vigour and enthusiasm, according to new President Steve Newton.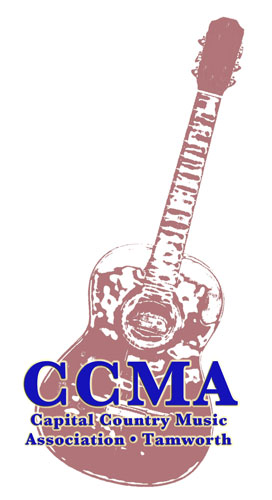 "We have a great deal of respect for everything that has gone before us," he said, "but, equally, we are working to make sure the Association meets the needs of today's new potential stars who undoubtedly will come to the fore during our National Talent Quest in January."
The CCMA National Talent Quest has actually being going for four years longer than the officially recognised 40 years of the Tamworth Country Music Festival.
Recognised as one of the most important and significant in Australia, the talent quest started in 1969 and was a major catalyst for the 1973 birth of the huge January festival that has now grown to more than 10 days of annual celebration in the northern NSW city.
"And we are excited with the changes we have made to our annual talent search," Steve said.
The 2012 CCMA National Talent Quest will have 11 sections covering juvenile, junior and open age groups, male and female vocal, group/duo, instrumental and songwriting categories.
"Prizes and prizemoney totalling in excess of $10,000 will be up for grabs," Steve said, "together with a number of special awards including a participation slot at the Academy of Country Music and a place in the Trans-Tasman Entertainer of the Year Quest at Norfolk Island.
"We are also very excited that we have found a new performance venue for the Talent Quest, the brilliantly set-up and equipped Light City Church next to the Southgate Shopping Centre in South Tamworth.
"And, of course, our famous Country Music Jamboree Concert at the historic Tamworth Town Hall on the main Saturday afternoon of the Festival will continue as usual," he said, "along with the relatively new Young Guns concert on Thursday, January 19."
The Jamboree will feature a number of high profile guest artists and will include the announcement of section winners in the Talent Quest as well as the major Overall Talent Quest winner and special awards.
Tickets for the Saturday Jamboree Concert are available now on-line from the Tamworth Visitor Information Centre via www.tcmf.com.au – and over the counter and by phone – 02 6767 5300 – from November.
Tickets to attend the National Talent Quest, which will run over two days, Thursday and Friday, January 26 and 27, will be available at the door of the venue or by pre-purchase from the CCMA.
Entry forms for the 2012 Capital Country Music Association National Talent Quest can be downloaded at the Association website... www.ccma.net.au where competitors can also enter if they wish.
Those without internet access can request a form be sent by post by telephoning the Association Secretary on 0407 251 273.
---
MONDAY, OCTOBER 10, 2011
Things Change for Camille & Stuie
Things Change is the latest single from Camille & Stuie and the first from their forthcoming album, Big Days & Little Years which is due for release at the 2012 Tamworth Country Music Festival.
The song is described as a reminder to us all not to take life for granted and to make the most of today because life can change so quickly.
Inspiration for the song came when, in the space of 18 months, Camille lost her father and two grandmothers but gave birth to a baby girl.
Camille & Stuie is the duo comprising a New Zealander, Camille Te Nahu, and a Tasmanian (Stuie French) and they feel the song has a positive message that "everybody can relate to".
The entire album was recorded live with the award-winning duo's "favourite musicians, to capture the magic and spontaneity that can only be created when you record in that situation."
Big Days & Little Years, the Sydney-based duo's fourth album of original music, will feature 10 of the 12 tracks from their collective pen.
The album recording, filmed, together with an associated video clip, by the award-winning Duncan Toombs, will air on the Country Music Channel in coming weeks.
"Stuie and Camille are one of those double acts that transcend the considerable sum of their individual talents," said Susan Jarvis in a review for Capital News.
"With Stuie's prodigious talents on the guitar, and Camille's sublime vocals, listening to them perform together is a memorable and moving experience."
Weblink – www.camilleandstuie.com.
---
SUNDAY, OCTOBER 9, 2011
Markus tops Southern Stars
Markus Meier (pictured) is the big winner from this year's Australian Independent Country Music Awards (or Southern Stars) announced in Mildura last night.
Markus won the Male Vocal award with My Patch Of Dirt while his album A Different Land took out Album of the Year.
He was also named winner of the highly prized Australian Independent Artist of the Year title.
Katrina Burgoyne was named Female Vocalist of the Year with I Wasn't Gonna Cry and Jetty Road won the Vocal Group award with Serves You Right.
Rose Carleo took out Single of the Year with That Season Again while Dean Perrett was named winner of the the Heritage award with Holding The Redhide.
Ryan Sampson won the Rising Star Male award with Edith Annie and Aleyce Simmonds Rising Star Female with When I Say Too Much.
Mike Smith was presented with the Barry Thornton Memorial Award.
The Awards are held annually as the climax to the Mildura Country Music Festival.
Weblink – www.milduracountrymusic.com.au.
---
FRIDAY, OCTOBER 8, 2011
Life Begins At 40 for Melinda
Melinda Schneider's latest release will be Life Begins At 40 – The Ultimate Melinda Schneider Collection later this month.
The release will have "40 of Melinda's best live and studio recordings spanning over three decades," according to a spokesman for Melinda's record label, "a collection of award winning songs inspired by lessons learned the hard way, to songs of love and loss, plus some rare releases from Melinda's younger years, including her very first recording at eight years old, Santa Call On Me.
"It also features heart warming duets with Paul Kelly, Olivia Newton-John, David Campbell and Melinda's mother, Mary Schneider."
For more than a decade now Melinda "has been a leading light of the 'new breed' of Australian country artists both in Australia and the US. In a career which began with a stage debut at the age of three (appearing with her mother, the legendary Mary Schneider), she has kept her family tradition alive by becoming one of Australia's most successful live performers and recording artists.
"But it is through her assured and accomplished song writing that she has really discovered her true voice."
Since her most popular and requested song, The Story Of My Life, won her her first Golden Guitar for Female Vocal Of The Year at the Golden Guitar Awards in 2003, Melinda has continued to make her mark. Two Gold Records, two ARIA nominations and five more Golden Guitars, for Album, Song, Vocal Collaboration and Top Selling album, followed.
The Ultimate Collection includes everything from Melinda's biggest hits – I Wanna Be Married, Be Yourself, Can You Hear Me Down The Hillside and The Story Of My Life, together with Still Here, the award-winning duet with Paul Kelly, and three different versions of the anthemic Courageous, featuring the Australian Girls Choir and a duet with Olivia Newton-John to choice tracks from the album Melinda Does Doris.
Some rare songs from "the vault" also appear, such as Melinda's very first dance hit Tighten Up Your Pants by (Audio Murphy featuring Melinda) and her first two recordings at age eight, Santa Call On Me and I Just Wanna Yodel Like You, a duet with mum, Mary.
During the last 12 months, Melinda's career dimensions have broadened dramatically as she "dazzled" with her performances on "Dancing With The Stars" and released the tribute album (her first), Melinda Does Doris, which debuted at number one on the ARIA Jazz & Blues chart and stayed there for nine weeks.
It's been quite a run.
Asked to look back over not just 40 years of life but also on 32 years as a recording artist, Melinda's thoughts ran along the lines of: "You can't change the past, it is what it is. You can only take what you've learned and apply it to the future... and be at peace with the present, and I am. Yes, I DO feel like I'm still just starting, I'm so much more free, I feel like I could try anything.
"Now I want to do an album with an orchestra, an album of gritty, soulful songs (and) other things."
Melinda is currently touring her new stage show "DORIS Doris Day – So Much More Than the Girl Next Door".
Co-written by Melinda and David Mitchell ("Dusty"/"Shout"), thE musical tribute to Melinda's idol Doris Day, could also be the universal story of women set to the music of the '40s, '50s and '60s, the spokesman said.
Direct from a sell out season at the Adelaide Cabaret Festival and a highly successful season at Melbourne's Her Majesty's Theatre in August, "DORIS" heads to Sydney and other States over the next couple of months. She will also be touring WA with Graeme Connors through this month.
Weblink – www.melindaschneider.com.
---
WEDNESDAY, OCTOBER 5, 2011
Jay O'Shea makes "Most Beautiful" list
Last week, "Nashville Lifestyles" magazine announced its annual list of "Music City's 25 Most Beautiful People" and Jay O'Shea, half of the ex-pat Aussie duo O'Shea (with her husband Mark), was on the list.
The 12th annual celebrity listing also commemorated the 12th anniversary of the magazine.
Originally from Adelaide, Jay (and Mark) have been based in Nashville since 2007 and have just released their debut album mr. and mrs on the Sony label in Australia (the album debuts this week at number five on the Australian Country Albums Chart.
Jay joins an elite list of Nashville's "who's who" in 2011 including Footloose star Julianne Hough, NFL Linebacker, Will Witherspoon and an assortment of Television personalities and sports stars.
Previous honourees have included Carrie Underwood and Keith Urban.
Weblink – www.therealoshea.com.
Chart Update – third week at number one for Lee and Dierks
The Lee Kernaghan/Dierks Bentley duet Scars sits at number one for the third week this week on the national Country Tracks Top 30 singles chart.
Adam Harvey's You Don't Know My Love and The Bobkatz' Keen Eye For The Ordinary are steady again at two and three, respectively, while Markus Meier's A Perfect Night jumps three more places to number four.
Doug Bruce's Coffey Road is also up four places, to number five, Taylor Swift's Mean is at six and Peter McWhirter's Devil's Daughter is at seven.
Adam Brand's 455 Rocket is steady again at eight while America's Blake Shelton and Dierks Bentley hold down nine and 10, respectively, with Honey Bee and Am I The Only One.
New entries to the chart this week are Aleyce Simmonds with The Healing Hands Of Time (in at 28), Karen Lynne with Unbreakable Heart (at 29) and Kristy Cox with My Runaway (at 30).
---
TUESDAY, OCTOBER 4, 2011
Dolly busts Aussie red tape for her tour Down Under
From the Sydney Morning Herald
Bureaucrats working nine to five almost put an end to Dolly Parton's blockbuster tour of Australia in a row over her huge bus.
But Federal Infrastructure & Transport Minister Anthony Albanese has proved an unlikely hero, personally stepping in to save the November tour.
Now a grateful Parton has vowed to give the Grayndler MP "a huge cuddle" when she arrives. The country music legend never tours without the massive 14 metre bus, staying in it along with members of her entourage wherever she performs.
Having applied to bring two buses into Australia, Parton was affronted when Customs officials ruled one was nearly 2 metres too long, 5cm too wide and overweight for Australian regulations. State roads officials also had problems with the buses' doors opening into traffic because they were geared to the right side of the road, as in the US.
The red tape led Parton's US management to threaten to withdraw her presence from Australia altogether. Chugg Entertainment boss Matthew Lazarus-Hall, the tour's local promoter, said yesterday: "The message was kind of, 'No bus - no tour'."
But in the words of a Dolly hit, Mr Albanese saved the 100,000 fans attending her concerts from the Heartbreak Express.
After receiving an urgent fax from Mr Lazarus-Hall late in July, the minister leapt into action, liaising with Customs, as well as state and federal bureaucrats, to avoid an international incident.
"This was a practical example of what happens when you have different sets of rules across eight states and territories," Mr Albanese said. "Sometimes, rules are there for a reason. But commonsense tells you Dolly Parton touring here is good for her fans and the economy."
The tour is expected to inject tens of millions of dollars via sales, tourism and use of local suppliers into the economy. Mr Albanese issued an edict to his own senior Federal transport bureaucrats to "get this done".
His office has also worked closely with roads officials to ensure they are able to issue a waiver for the right-hand doors and weight issues on the bus.
The final hurdles were overcome this week with all state roads bodies finally approving the bus for the tour after two months of negotiations.
Mr Albanese's actions to save the tour have prompted a warm response from Parton.
An email from her US management stated: "Dolly and her people are very pleased to hear the bus is coming and it's all sorted and has promised Minister Albo a huge cuddle when she comes to Australia in November."
"Minister Albo" also won praise from Mr Lazarus-Hall.
"No one has ever imported buses into Australia for a specific tour," he said. "But it was great to see a government department say, 'We know it's outside the box – but how do we fix it?' I know more about axles and load distribution of buses than I ever need to. It doesn't sell tickets – but I might win a pub trivia night."
Lee & Robby "fire up"
Lee Kernaghan and his wife Robby have released a cover of the Pointer Sisters hit Fire from Lee's 42 track Ultimate Hits double CD album.
It follows the release of the duet Scars with America's Dierks Bentley which is still at number one on the Australian country singles chart.
The recording of the song, originally written by Bruce Springsteen for Elvis, comes with an associated video.
Lee's Ultimate Hits album marks a major milestone in a music career that has produced 31 number one chart hits and record sales approaching two million units in Australia alone.
The star invited his fans on the internet, including Facebook, to help him select the top 42 hits of his career and the response almost sent his site into meltdown.
"It was just awesome to get all the feedback," Lee said. "I went through each suggestion individually and it made all the difference in putting the songs together for this release."
The Ultimate Hits captures Lee's entire musical journey from his debut ARIA Award winning The Outback Club album (1992) through to his latest Golden Guitar award winning album, Planet Country.
Weblink – www.leekernaghan.com.au.
---
Click here for recent news
---