NEWS ARCHIVES
NOVEMBER 2006
---
DATELINE : WEDNESDAY, NOVEMBER 29, 2006
New venue announced for Tamworth Festival
A new venue has been announced for the giant Tamworth Country Music Festival this January.
Country Music Capital's Regent Cinema will convert its main theatre into a performance venue for the duration of the festival with three timeslots – morning, afternoon and evening – on each day.
As we go to press, almost all of the performance slots have been booked with the remaining expected to be taken up within the next few weeks.
Jim Guider, a spokesman for the Country Music Bulletin, which is assisting Regent management in setting up the venue, said the theatre – to be billed as Regent Country Live during the festival – was shaping up to be one of the most exciting venues of the entire festival.
"We're very happy with the way it's all coming together," he said, " with acts including Colin Buchanan, the Borderers, the Bushwackers, Steve Charles, the Davidson Brothers, Distance, Fiddlers' Feast, Nicki Gillis, Shane Hogan, Dave Prior, Sally-Anne Whitten and Those Gals."
The venue will host a number of state-based shows including a Queensland Singer/Songwriter Showcase with Nik Phillips, Gemma Doyle, Shelley Evans and the Rachel Mak Trio, and several Victorian Showcases.
And the 2007 Australian Country Music People's Choice Awards will be staged at the Regent on Thursday January 25 at 1.30pm.
"The main attributes of the Regent Country Live is its strong focus on customer comfort," Jim said. "The Regent is fully air-conditioned and, of course, offers theatre style tiered seating which works so well for a performance venue.
"We would be second only to the Tamworth Regional Entertainment Centre in providing this class and quality of venue," he said.
Details of shows at the Regent Country Live this January can be obtained by visiting www.countrymusicbulletin.com.au/regent.
Music rains on Tallangatta
Australia Post is taking Troy Cassar-Daley and "a shower" of musicians to Tallangatta, just east of Wodonga in Victoria, in an effort to provide some relief from the crippling drought.
On Saturday December 9, Tallangatta will host a giant fund-raising concert with all proceeds going towards relieving some of the hardships caused by the current drought.
Festival organiser and Tourism Development Manager for Towong Shire Penny Jeffs has been overwhelmed by the response from musicians and sponsors alike.
"The sponsors have been fantastic," she said. "It normally takes weeks or months to get this level of support, but the sponsors have recognised that the local farmers need help now. In the same way, musicians and bands have been lining up to participate on the day. They all just want to make a difference, and what a difference they'll make!"
Starting at 10am, the gates will be thrown open by Australian Idol Top 20 Korey Livy as the streets of Tallangatta are blocked off and a huge street party begins. Rotary will provide food and drinks in the central park, and they will be providing everything at cost.
"Our aim is to give farming communities the opportunity to have a great day out with their families," said local Rotary spokesman Jock Cavanagh, "a day out that doesn't put a strain on their already scarce resources. So we chose to not make any profit at all and to give everybody the chance to enjoy the whole day even more."
Multi Golden Guitar and ARIA (Australian Recording Industry Association) Award winner Troy Cassar-Daley will be joined by "enough musicians to sing up a storm," according to organisers, including Sam and Sarah Campbell, Gypsy-Rose Moon, Kate Grealy, Trevor Best, Rosie Hadden, Leoni & Jess Hodgkin, The Smokin' Guns, the Celtic Larrikins and Melbourne folk band Milk.
Born and raised in Grafton, Troy is no stranger to life on the land and the hard times faced by farmers in times of drought. In the tradition of the world's great songwriters, Troy takes his inspiration from real life, and his songs will ring true with many in the audience at Tallangatta.
The past months have seen local farmers face terrible decisions as the amount of feed and water dwindles and the price they get for their livestock falls to almost nothing. Hay is running out in the region and without decent rains before Christmas the future looks very bleak for many.
"One simple way we could make a difference," Penny said, "was to make the entry to the concert free to residents of Towong Shire. Plus, Bushman's Tanks have donated three water tanks and one lucky farmer will be going home with a Bushman's tank full of water."
Penny has also organised for 1,000 "Farmers Rewards" to be made available to local farmers on the day. "Masterfoods, Visy, Uncle Toby's and others have all come together to help put something in the pantry of local farmers – a generous act that will make a significant difference," she said.
But the Australia Post Drought Breaker Concert is not about focussing on the pain and hardship caused by the dry weather, rather it is about providing farmers with some cheer and showing them that Australians do care.
"With more than six hours of music, Saturday December 9 in Tallangatta will be a great day out for the whole family – and for those who don't want to drive, Martin's Travel & Tours will be running coaches to and from the event.
"Together we will make a difference by having a great day out and supporting our local farmers as they fight to survive this devastating drought."
Weblink – www.droughtbreakerconcert.com.
Alison wins "great" award
Alison Hams was named winner of the SA Great Regional Award for the Arts at the Flinders/Outback Presentation Dinner last night (November 28) in her home town of Whyalla.
The SA Great Regional Awards "recognise individuals and organisations making a real and major contribution to the growth and identity of the state of South Australia".
One of the biggest fields of nominations, the Arts award, sponsored by ETSA (South Australia's electricity distributor), recognised Alison's achievements both locally, interstate and overseas, while all the time being proudly South Australian.
As part of her prize, Alison received a unique, hand-made "Pear" trophy and now holds the title of an SA Great winner for the next 12 months.
Alison also performed a 30 minute set of her music at the presentation dinner.
Weblink – www.alisonhams.com.
Star Quest finalists 2007
The Australian Bush Balladeers Association (ABBA) has announced finalists for the 2007 Bush Balladeer Star Quest.
They are... Greg Bain (from NSW), Debbie Beckett (WA), Ann Leuba (WA), John Parker (NSW), Rachel Richards (Qld) and Chris Strohfeld (Qld).
The winner will be announced at Wests Diggers in Tamworth on Tuesday, January 23 at 1pm.
Guest artists on the Star Quest show will include Jay Messenger & Kimberly Cook, comperes will be Anita Ree and Peter Pratt and 2006 Star Quest winner Julie Perandes will make a special guest appearance. The Charley Boyter Band will provide backing.
Previous Star Quest winners have been Dave McCallum (2001), Nathan Charlton (2002), Anita Ree (2003), Matt Manning (2004), Jeff Gibson (2005) and Julie Perandes.
Photos (from left): Rachel Richards, John Parker, Debbie Beckett.
Weblink – www.bushballadeers.com.au/finalists.htm.
And Balladeers announce 2007 program
Meanwhile, ABBA has announced its extensive program for the 2007 Tamworth Country Music Festival which, apart from Star Quest, will again be based at The Balladeers Homestead, the Salvation Army's Peace Hall on Goonoo Goonoo Road.

Gospel & Ballads will feature on Sunday January 21 while ABBA's Hillbilly Hit Parade, the Coad Country Concert and ABBA's Balladeer Member's Showcase will feature on Monday the 22nd with another Member's Showcase set down for Tuesday the 23rd.
ABBA's Pickin' On Ballads, the Barry Thornton Bronze Bust Fundraiser and another Member's Showcase will feature on Wednesday the 24th.
ABBA's annual meeting will be held at the Homestead on Thursday morning while the Slim, Bazza & Stan Tribute Show will be staged in the afternoon and another Member's Showcase in the evening.
Friday the 26th features a Yodelling Spectacular in the morning, ABBA's Country Music Hall of Fame Fundraiser in the afternoon and another Member's Showcase in the evening.
Highlights of Saturday the 27th include the ABBA Star Quest Winner's Showcase in the afternoon and the Royal Flying Doctor Service Fundraiser in the evening.
Weblink – for a full listing go to www.bushballadeers.com.au/festival.htm.
Photos: just some of the dozens of stars appearing at The Balladeers Homestead in 2007 (from left): Nathan Charlton, Anita Ree, Peter Coad and Tracy Coster.
Queensland Champs winner
Queensland has a new Country Music Champion of Champions.
Daisy May Wegener was announced the winner at the Champion of Champions event held in Brisbane earlier this month.
It's the latest in a string of achievements for the Mackay based singer who also took out the Senior Female Vocal section of the Championships.
Craig Phillips & Andrea Jackson (from Garden City and Redlands CM Clubs, respectively) were named joint winners of the 2006 Ellaways Music Queensland Junior Champion title while Rebecca Holdorf (Boonah CM Club) won the 2006 Ellaways Music Queensland Juvenile Champion title.
The Senior Songwriters Award went to Noela Dillon for She Hasn't Lived Life Yet" the Junior Songwriters Award went to Kodie Maree Trunks for Only One To Blame.
The 2007 Camerata Scholarship was won by Mitchell King, the 2007 College of Country Music Scholarship to Jesse Davis.
Weblink (including full results from the Championship) – www.qldchamps.com.au.
Photo (from left): John Dillon, President of Queensland Champs, Daisy May and last year's Champion Ryan Sampson.
Steve releases debut solo single
Steve Eales, front man of popular vocal trio Sovereign, has released his first solo single, Girls On Horses.
Affectionately known in country music circles as Ealesy, Steve says he is taking a step in a new direction for his solo career, "combining country, rock and hip hop elements made famous by US superstars Big & Rich with Australian stories and values".
Produced by Ross Wilson (Daddy Cool/Mondo Rock) and engineered by Reggie Bowman (Southern Sons), Girls On Horses is described as "a rockin' tale of blokes checkin' out the female riders at the local rodeo".
"There's a definite poetry in motion thing going on when a well matched girl and her horse race by," Steve said. "Barrel racing has always been a favorite of mine at the rodeos, they're so aggressive and graceful all at the same time.
"There was an incident at a rodeo a few years back where some mates and I were chased off the arena rail by an over-zealous rodeo clown. We knew better, of course, but this guy was so serious we couldn't help but laugh. I hope this track epitomises the fun and spirit of our rodeo girls and the whole rodeo scene."
A video clip for Girls On Horses features "a killer dance remix of the song" and has already been screened on the popular new television program "Cruisin' The Country" and is expected to hit other country video shows in the coming weeks.
Steve is currently finalising tracks for his solo album which is due mid next year.
Weblink – www.steveeales.com.au.
Jessie and Mistin win SA Song of the Year
Down That Road written by Jessie Che (left) and Mistin Pugh (right), was named South Australian Song of the Year at the annual South Australia Showcase on Saturday Night.
The Showcase featured Toyota Star Maker 2006 Cat Southern, Rocky Page College of Country Music Scholarship winner Vanessa Shirley, Junior SA Champion of Champion Kristal Collins, Junior Country Crossover Co-ordinator Candy Latham, Dave Prior, John O'Dea, Genevieve Spalding and The Rustlers and compere Noel Kneebone.
The backing band featured Trev Warner and Alison Hams, Kevin Bergen, Craig Stringer, Paul Orchard, Steven Sherrah and Anthony and Tracy Stewart.
Celebrating "country music month" in South Australia, the South Australian Council for Country Music (SACCM) has released a compilation CD titled Let's Give It Back.
Weblink – See www.saccm.com.
Blanchetown Country Campout
The third annual Blanchetown Country Music Campout – an event which gives South Australian artists the opportunity to promote themselves and their music – was successfully staged last month.
This year, the event featuring traditional country, balladeer and country rock artists with the addition of "a couple of poets for good measure".
Artists included Craig Giles (pictured), Dave Prior, John O'Dea, Freddy Bowen, Lee Brocky, Talia Wittmann, Creole CowboyZ, Compact Country, Limestone Country, Cross Country & many more. Twelve juniors featured in the program.
A spokesman for the event said that although the crowd was slightly less than last year, the Royal Flying Doctor Blanchetown Support Group would be able to give a substantial amount of money to the RFDS.
Planning is now underway for next year's event which will be held over three days, October 25 to 27.
New time for TIARAs
Organisers of the 10th annual Tamworth Independent Artits Recognition Awards (TIARAs) have announced a new time for the 2007 Awards presentation and showcase.
They will now be held at 1pm on Tuesday, January 23, at Blazes Auditorium at West Tanmworth League Club.
Awards will be presented in nine categories including male vocal, female vocal, group, bush ballad, instrumental, vocal collaboration, duo and songwriting.
Tickets go on sale this Friday (December 1) together with other Wests, Wests Diggers shows.
Weblink – www.wtlc.com.au.
Australian Idol finalist Jessica
Jessica Mauboy, Monday's other finalist in Australian Idol (the competition was won by Damien Leith) had her start in country music.
The 17-year-old from the Northern Territory won the first Telstra Road To Tamworth talent competition in 2004, an event held as part of the annual Tamworth Country Music Festival.
Jessica went on to release a cover of Cindy Lauper's Girls Just Want to Have Fun before becoming a household name this year as a finalist in the Network Ten reality TV series.
"That development (in country music) has probably given her a much better shot at Australian Idol," said Adam Harvey who is Ambassador for the Road To Tamworth competition.
While Jessica has mainly performed pop tunes throughout the Idol series, Adam believes the young singer will return to country.
"She could sing anything she wants," he said. "I know she has a real passion for country music and, in her own way, she is going to be a great ambassador for country music too."
Kasey brings a special guest to Tamworth
Kasey Chambers "live free & in the park" at Tamworth 2007 will include special guest Missy Higgins.
After five successful years Kasey's free park concert has now firmly established itself as one of the premier and integral events of the annual Tamworth Country Music Festival.
So, on Australia Day 2007, Friday January 26 at Tamworth's Bicentennial Park, "live free & in the park" will be back for a sixth year.
And joining Kasey as her special guest will be Missy Higgins.
"I'm looking forward to Tamworth again, as always," Kasey said, "...but a little extra excited this year because not only are we doing my favourite show in the park for our sixth year but I'm sharing the gig with Missy Higgins.
"We shared the stage at Wave Aid a couple of years ago and I'd hoped to get the chance to do that again sometime. So looking forward to seeing you all there and hope you enjoy it as much as we do every year."
Missy Higgins, who is currently in the United States working on her new album, said, "I've only been to the Tamworth Festival once before so I'm really looking forward to getting back there and being part of this show that I've heard so much about."
In the five years that "kasey chambers live free & in the park" has been in existence, it has provided the perfect opportunity to help raise some much needed funds. Thanks to the generosity of the audiences, around $90,000 has been raised and donated to local Tamworth based charities so far.
The Tamworth Volunteer Fire Brigade, Tamworth Salvation Army Drought Relief Fund, Tamworth Youth Care Organisation for the Prevention of Youth Suicide, Tamworth Base Hospital Nioka Ward (Palliative Care Unit) and Hope cottage have all received funds.
In 2007, in a slight break from tradition and with regional Australia in the grip of the one of the longest droughts in history, the buckets will again be passed around for Tamworth Salvation Army Drought Relief.
"Your donations to the Salvation Army's Drought Relief Appeal will help us meet the needs of farmers in the Tamworth region," said Captain Mark Everitt of the Tamworth Corps of the Salvation Army.
Weblink – www.kaseychambers.com.au.
Concert to benefit Queensland musicians
Five Queensland "stars in the making" will benefit from a special fundraiser being staged at Beenleigh Historical Village, on Sunday, December 17.
Under the banner "Queenland goes to Tamworth" the fundraiser will assist the five Queensland attendees at the 2007 Australian College of Country Music course in the lead-up to the Tamworth Country Music Festival.
With a highly competitive admissions process, the students – 8 Ball Aitken, Nellie Donovan, Gina Horswood, Lee Kirby and Sarah McMonagle – will be given insider education and specialised training by music industry professionals who will "assist them towards the road to stardom".
Gina, Nellie, Sarah and 8 Ball will all appear at the fundraiser, together with Shelley Evans (pictured), Rose Carleo and members of the Northern Suburbs Country Music Club, Paul Wilson & Wild Ride, Lance Coassin and local Beenleigh favourites Kaylee & The Heroes.
The show kicks off at 12 noon and runs through to 7pm.
"With the Beenleigh Historical Village hosting the event, the music in this scenic setting will be a unique celebration of Queensland's cultural heritage," said a spokesman for the organisers.
"The village's many charms include an architectural treasure-trove of 22 historic buildings, vintage machinery and a cuddly collection of real farm animals. A tasty sausage sizzle and an enticing array of refreshments will be available on the day."
Admission is $10, with children under 12 free. The Beenleigh Historical Village is located at 205 Main Street, Beenleigh.
Weblink – www.rootsbytheriver.com (click on "Tamworth" link).
Topp news
The Topp Twins will be performing at Wests and Wests Diggers during the Tamworth Country Music Festival this January.
Jools (pictured), who has been diagnosed with breast cancer and has been undergoing therapy, has fought back and is up and about feeding horses and hanging out on the farm.
"For a while there it looked as though she was not going to be well enough to travel to Tamworth. However, we have been lucky enough to book three shows, two at Wests and one at Diggers," the girls said.
Alby Pool has just returned from touring in NSW, central and southern Queensland and the far north.
"I've never toured in Queensland (before this)," he said. "I'd never been north of Caboolture!"
It's not as if Alby is a stranger to distance and travelling. He's worked a lot of venues and done a lot of kilometres between Maitland and the rest of NSW since his move across the Nullabor from West Australia in the '90s.
Released in time for his current touring, and Tamworth 2007, is Alby's latest album, You Can't Walk This Road Alone.
Co-produced with Rob Wilson, Alby says the album "has some of the best country you would want to hear. It's dedicated to all the musicians and artists and the help they've given on previous albums and along the way."
In addition to Rob, Alby paid tribute "to Anthony and Sarah Taylor for their friendship and awesome talent, Brad Bergen for his mateship, musical multi-talents and undying commitment to country music and Travis List for finding some of the songs for the project. Not to mention gratitude to session musos Mick Albeck Tomi Grasso and Yianni Moratidis."
Alby's month-long tour started in Tamworth in October and headed north to Brisbane, Bribie Island, Maryborough, Charters Towers, Home Hill, Townsville, Ingham, Kurrimine, Cardwell, Clermont, Bundaberg and back through Maryborough, Bribie Island and Brisbane to Maitland and the Central Coast.
Alby says it was unlike any experience he had encountered visiting some of the most beautiful areas of the tropics through Mission Beach and in the south around Bribie Island.
Weblink – www.albypool.net.
Chart update – Lee still at number one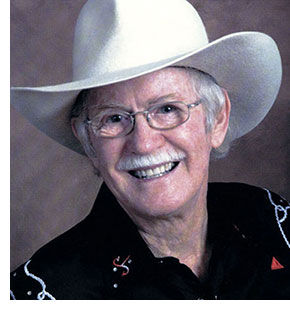 Lee Kernaghan holds on to the number one spot on the Country Tracks National Top 30 singles chart this week with Listen To The Radio, as do The Sunny Cowgirls at number two with Six Pack Short.
Adam Harvey jumps another two places to three with Lady Lay Down while Brad Paisley jumps three places to number four with The World and Gretchen Wilson's California Girls rises from nine to five.
Keith Urban's Once In A Lifetime is up to number six while Alan Jackson's Like Red On A Rose drops to seven, Troy Cassar-Daley's Walking Away moves into the top 10 at number eight and Travis Sinclair's The Boy In The Aerodyne drops to nine.
Bullet performers this week include Jeanette Wormald's Opal Blue (29 to 26) and Arthur Blanch (pictured) with For A Song (30 to 27).
The full chart can be viewed at www.nfspublicity.com.au.
CMC Countdown – Adam takes over at the top
Adam Brand (pictured) has taken over the number one spot on the CMC (Country Music Channel) Top 50 Countdown this week with his clip of Cigarettes & Whiskey.
Carrie Underwood rises to number two position with Before He Cheats while Trace Adkins' Swing drops to number three.
Felicity Urquhart rises to four with Big Black Cloud, Paul Costa jumps to number five with The Way You Make Me Feel and Keith Urban's Once In A Lifetime drops to number six.
Bullet performers this week include Nick Kingswell's Hope For Me Yet (debuting at 19), The Audreys' Oh Honey (34 to 30), Lianne Rose with Be Careful (debuting at 35), Casey Watt with I Don't Want To Work This Hard (39 to 36), Richie Scholl with Blacktop Junkie (50 to 37), Neville Anderson's Rambling Shoes (41 to 38) and Graeme Connors' It's All Good (debuting at 43).
Other new entries to the Countdown this week include Gemma Doyle with Again (in at 47), Nik Phillips with Postcard (at 48) and Travis Collins with I Was Wrong (at 50).
The Top 30 can be viewed at www.countrymusicchannel.com.au.
-I -N -T -E -R -N -A -T -I -O -N -A -L--•--U -P -D -A -T -E -
American Music Awards honour country stars
Faith Hill (pictured), Toby Keith, Tim McGraw, Rascal Flatts and Carrie Underwood were among the winners at the American Music Awards announced November 21 in Hollywood.
Among country artists, Faith won for favorite female artist, Toby won favorite male artist, Tim McGraw's Greatest Hits Vol. 2 won favorite country album and Carrie won breakthrough artist in all genres.
Rascal Flatts won two awards – for favorite group among all genres and a fan-voted award. The Dixie Chicks also featured, as performers during the ceremony.
Opry guitarist quits after 53 years
Jimmy "Spider" Wilson, a guitarist who has worked on the Grand Ole Opry for 53 years, quit on Friday (November 24) after repeatedly being excluded from the televised portion of the show.
Wilson, 71, told "The Tennessean" that the rest of the band would be allowed to perform regularly on TV but that emails from the management would specifically exclude him from that portion. Wilson, however, would regularly play during the non-televised portion of the show.
Opry Manager Pete Fisher referred to Wilson's frequent omission as "a casting decision" and called Wilson "an exceptional musician and an exceptional person".
---
DATELINE : WEDNESDAY, NOVEMBER 22, 2006
People's Choice Awards Top 10 announced
The top 10 finalists in the 2007 Australian Country Music People's Choice Awards have been announced.
Most prominent on the list include Anita Ree (pictured, left) with six finalist positions, Graham Rodger (centre) with five, Cat Southern (right), Wildseed and the Wolverines with four each and Dale Duncan, Craig Giles and Simply Bushed with three each.

Around 3,000 people voted in the 10 categories of the Awards, "an excellent result," according to organisers.
Votes were taken on-line for the first time although traditional "paper" votes were also accepted.
The Australian Country Music People's Choice Awards were taken over by the "Country Music Bulletin" after the originators, the Australian Country Music Listener's Association, announced it was not able to continue organising and staging the activity.
"We're delighted to be able to continue this most important of all Australian country music awards schemes," said the Bulletin's Bob Kirchner.
"Every Awards scheme has its place, of course, but we believe the People's Choice Awards to be one of the most important as its determined by the public – 'people power' if you like – the people who are the major followers of Australian country music who go along and support artists at shows and festivals.
"Organisers are very pleased with all aspects of the Awards.
"We were particularly pleased with the response to our two new categories offering recognition to country music broadcasters, programs and radio stations," Bob said.
"We had such a wide and diverse response we had to increase the number of finalists announced to 12 for DJs and 11 for programs/stations.
"This means there is obviously a lot more country music being played on Australian radio than some people think.
"The top five finalists in the 2007 Australian Country Music People's Choice Awards will be announced on Friday, December 1.
Winners will be announced at the gala Awards presentation at The Regent in Tamworth, Country Music Capital, at 1.30pm on Thursday, January 25, 2007.
Tickets, at $23 each for earlybird buyers (prior to December 31) are available by telephoning The Regent on 02 6766 3162.
Further information – including a full list of the announced finalists – is available at www.peopleschoiceawards.com.au.
Keith's record sales skyrocket
Keith Urban's critically hailed fourth studio album, Love, Pain & The Whole Crazy Thing, has debuted at number one on Billboard's American Country Album Chart and at number three on the mainstream album chart.
It's Keith's second consecutive album to debut at number one after sales reached 267,227 copies, according to Soundscan, the organisation which tracks album sales in America.
In Australia, the album debuted at number one on the ARIA (Australian Recording Industry Association) Country Chart and at number five on the mainstream albums chart.
"Fan support for Love, Pain & The Whole Crazy Thing has been tremendous and these first week sales figures reflect that," said Bill Kennedy, Vice President Sales at Capitol Records Nashville. "This, along with Keith's third consecutive (Country Music Association, America) Male Vocalist of the Year Award and the number one position for the most downloaded album at iTunes, underscores Keith's very solid place in the country music world."
Co-produced by Keith with Dann Huff, the new album has received wide critical praise.
"So far, Keith Urban shows no signs of running out of exhilarating ways to declare life is grand, or finding dizzyingly uplifting guitar riffs that echo that sentiment," said The Associated Press.
Billboard: "Few artists have the vision to see that country music isn't simply defined by fiddles and steel guitar (although this album has both), and even fewer have the talent to fulfill that vision. Urban does."
The first single from Love, Pain & The Whole Crazy Thing, Once In A Lifetime, made chart history by debuting at 17 on the Billboard Hot Country Song Chart. It marked the highest debuting single in the 62-year history of that chart.
The album's second single, Stupid Boy, was released to radio this week.
Gidgee Bush Ballad Award winners
Winners from the 2006 Gidgee Coal Bush Ballad Awards were announced on Sunday (November 19) at the Pittsworth (Qld) Town Hall in front of a capacity audience.
Glenn Jones won the Male Vocal title with Down The Bucketts Road while Anita Ree was named top Female Vocal with Saltwater Creek Sliprails and Dean Perrett and Jeff Brown won the Vocal Collaboration gong with Two Old Mates.
Nathan Charlton took out the Album award with Slim You've Done Us Proud, Glenn Jones and Ian Quinn won the Songwriter honours with Something Of A Privilege and Amos Morris won the New Talent award with The Last Goodbye.
Charley Boyter was named winner of the Instrumental award for On The Nullabor and Matt Manning won the Encouragement Award.
NSW Gold Medallion Award winners
Winners in the 2006 NSW Gold Medallion Awards were announced at Hexham on Friday.
They are...
Male Vocalist of the Year – Brian Letton (gold), Drew McAlister and John Williamson (silver tie).
Female Vocalist of the Year – Karen Lynne (pictured, gold), Beccy Cole (silver).
New Talent of the Year – Sharnee Fenwick (gold), Dale Duncan (silver).
Musician of the Year – Charley Boyter (gold), Lindsay Butler (silver).
Bush Balladeer of the Year – Tom Maxwell (gold), Matt Manning (silver).
Songwriter of the Year – Ernie Constance (gold), Rick Aitchison (silver).
Touring Artist of the Year – Tom Maxwell (gold), Brian Letton (silver).
Benefit raises more than $10,000 for "Little McKenzie"
On Sunday (November 19), 27 artists, backed by two bands, spent seven hours entertaining an enthusiastic crowd who came to support Guy and Letice Argaet whose daughter McKenzie is in Westmead Children's' Hospital awaiting a liver transplant.
Organised by "the friends of the Argaet Family" with help from the Lions Club of Queanbeyan, $10,130 was raised.
Part of the fund raising on the day included an auction by noted Queanbeyan auctioneer John Osborne and a giant raffle with all items sold at the auction and used as prizes in the raffle donated by business houses and other benefactors.
The Queanbeyan Kangaroos Club provided the auditorium free of charge.
All the artists appearing at the Benefit performed without fee. They covered a cross section of country musicians from the Australian Capital Territory and southern NSW region.
A strong contingent of radio presenters from QBN-FM, Yass FM and Goulburn FM were in the audience, as were members from a number of country music clubs.
Guy and his sister Rae, together with their mum Carol, were there on the day and were overwhelmed by the support they received. Guy's wife, Letice, could not be at the benefit, having to remain at Westmead with baby McKenzie.
The principal behind the organising of the Benefit Concert was the recently married Di Masters, known to some as Di Flynn.
Di has known the Argaet family for many years and has watched Guy and Rae grow up from babies. She was also involved in the development of their country music careers.
When asked what she thought of the day, Di said: "I just can't put into words how I felt. I just got overwhelmed with it. It was great organising it and I looked forward to helping the family. It was just a wonderful day – absolutely awesome."
Artists who performed on the day were Peter Stapleton, Alan and Anne Gumm, Mal Osbourne, Rod Flynn, Joanne Fairall, Noel Cotter, Kath McCall, Kim Williams, Vicky Walsh, Sylvia Williams, Aaron Bolton, Dean Woodbridge, and Country Music Association of Canberra members Dianna Masters, Ernie Constance, Richard Hunter, Leon Andrews, Patty McKinnon, Kerry Summerfield, Leo Hill, Martin Bowland, Dave Meyers, Alan Neal, and Bev Stokes. There was also a comedy act, Sophisticated Jillaroos, as well as an on stage appearances by Guy Argaet and his sister Rae.
The two backing bands were Caught In The Act and The Gurus comprising musicians Pam Byrne, Boots Meyers, Scotty Ingram, Rod Flynn and Allan Gumm.
Comperes on the day were Dave Myers and Mike Crozier, with the Country Music Association of Canberra providing the sound equipment.
Photo: Guy Argaet with Mike Crozier after performing on stage during the Benefit.
Normie records new Don Walker song
Normie Rowe, who has been dabbling in the country music scene over the last few years, will be the voice of a new Don Walker song titled Poor Boy.
"It is a series of songs Don gave me the demos for," Normie told Undercover News (www.undercover.com.au).
Don, the legendary songwriter and keyboard player from Cold Chisel, has written for numerous artists over the years including country music star Slim Dusty.
"He is a hell of a writer," says Normie. "He has a handle on Australian urban subjects and their delivery".
Normie will release the song on his next album in 2007. He is also adding another unreleased Don Walker song – Long Black Limousine – into his live set.
Meanwhile, Normie has just released a newly recorded version of his 1965 hit single Que Sera Sera. "I got a call from Mike Brady and Billy Pinnell from their radio show," Normie said. "Billy found the original version which had a slight Latin feel. I thought let's re-record it. ABC put it out via iTunes. Then we decided to do the whole digital mix with a radio mix and a dance mix".
Normie launched the single in Melbourne at the Toorak Lion. His band was young Melbourne act Level 6 with special guest Sam See on guitar.
Beattie gives the gift of Aussie music
Queensland Premier Peter Beattie didn't leave on his latest international trade mission without taking some home-grown music.
The premier took copies of CDs from Queensland artists Troy Cassar-Daley (pictured), Graeme Connors, Kate Miller-Heidke, Andrew Morris, Katie and Maggie Noonan, The Ten Tenors and The Veronicas as gifts for diplomats and dignitaries on his two week mission to the Middle East and Europe.
Australia's Ambassador to France Penny Wensley was one proud recipient of a copy of The Veronicas' CD while Queensland House in London received CDs from Troy, Andrew and The Ten Tenors for use at functions.
Other CDs have been given to dignitaries met throughout the trip which came to an end at the weekend when Mr Beattie returned home.
Ian Quinn has just released his fifth album containing 12 new self penned songs.
Titled River Or The Road, the collection of songs offers a fresh approach to what Quinny refers to as "my style of Australiana," according to a release promoting the album.
"With an ability to relate life experiences to verse and song, Ian has created an album inspired by subjects as diverse as the tourist driven NSW coastal town of Nelson Bay to a pumpkin festival in Queensland and cricketing legend Doug Walters at the SCG in Sydney."
Recorded at Roger Corbett's Valley studio in the NSW Blue Mountains, River Or The Road "showcases Ian's award winning song writing and performing skills and has elevated him to a new stage in his recording career," the release said.
"The result of a 12 month song writing period which included songs recorded by other artists, the final 12 songs for the new album signals Ian Quinn's emergence as a contemporary singer/songwriter."
The first single from the album – You Can't Cut Gidgee – resulted from a conversation with an electrical linesman who revealed that stands of gidgee trees are now protected to the point that they have satellite surveillance.
Ian is currently touring with singer/songwriter Anita Ree to promote the album.
Weblink – here.
Andy's "welcome back to Tamworth"
Melbourne country roots music man Andy Baylor is heading for Country Music Capital this January for a "welcome back to Tamworth" show.
Andy says it's been an eventful time for him over the last couple of years.
He kicked off 2005 off with a new highly acclaimed CD release – Hometown Stomp – described as "a rockin' double CD mix of blues, boogie woogie and Cajun soul and a celebration of his country roots".
National touring followed with The Baylor Brothers and The Cajun Combo, followed by a tour of South East Asia with Lucky Oceans' Western-swing All–Stars.
Later that same year, Andy received a grant from the Australian Arts Council and journeyed to Southwest Louisiana with his fiddle "to deepen his knowledge of Cajun and Creole music... he says he jammed with the who's who of Louisiana music and narrowly escaped being caught up in Hurricane Katrina!
In September 2005, he performed at benefit concerts in Melbourne aimed at helping New Orleans musicians. The second of these concerts found him playing guitar for legendary soul singer Betty Harris in what he describes as "a sensational show".
A week later, disaster struck when Andy found himself diagnosed with Lymphoma, subsequently spending six months undergoing a gruelling regime of chemotherapy which saw him miss his engagements at the Tamworth Festival this year.
Andy says he is now making a full recovery and is looking forward to playing for his fans in Tamworth this coming January.
Andy and his "swingin' band" will be joined by special guests for the concert which will be staged at Southgate Inn on Monday, January 22.
Weblink – Hot western swing, fiddle specialties, swingin' twin guitars ,old-style country ballads, boogie woogie and hillbilly jazz….not to be missed…..www.baylormusic.com.
APRA annual meeting
At the APRA (Australasian Performing Right Association) AGM last week, Mike Perjanik (pictured) and Chris Neal were re-elected as Writer Directors.
Ian James (Managing Director of Mushroom Music) and Damian Trotter (Managing Director, Sony/ATV Music Publishing) were re-elected as Publisher Directors.
At the AMCOS (Australian Mechanical Copyright Owners Association) AGM, Matthew Donlevy (Managing Director Peermusic), Ian James, Norm Lurie (Managing Director, Music Sales Australia) and Phillip Walker (Managing Director Origin Music), were re-elected to the board.
A consolidated APRA|AMCOS revenue of $168.2 million was reported setting a new high, said APRA Chief Executive Brett Cottle, who said, "(The) APRA|AMCOS' final figure for net distributable accorded almost exactly with budget forecasts, owing to solid growth in some licensing areas and continued restraint in expenditure."
APRA's total revenue for the 2005-06 year was $127.2 million, marking a growth of 2.9 percent over the previous financial year while the AMCOS revenue was $41 million, an increase of 8.8 percent.
With the lowest ever expense to revenue ratio (12.8 percent of gross revenue) APRA was able to distribute a total of $110.3 million during the year, a 6.3 percent increase on the previous year, and AMCOS distributed a total of $35 million, an increase of 25 percent.
The rise in revenue was attributed to a 12.5 percent increase in licence fees from pay television; a 158.3 percent increase in APRA online revenue (principally webcasting and ringtone transmissions); and a 45.5 percent increase in AMCOS online revenue with the October 2005 arrival of the Apple iTunes service.
Copyright law changes attacked
Meanwhile, Christie Eliezer reports in his weekly column at themusic.com.au that the Copyright Amendment Bill 2006 – passed by the House of Representatives and the subject of a Senate Committee – has been attacked by some music and new technology executives.
The changes go through mid- December and take effect on January 1.
At the APRA/AMCOS AGMs last week in Sydney, CEO Brett Cottle (pictured) said that the amendments were confusing and complicated, did not protect the economic interests of Australian music creators and failed to meet Australia's international treaty obligations.
"Given the complexity of this area of law and the wide range of changes being made, we also regard the process of consultation and policy debate on the issues as having been thoroughly inadequate – the public had only six working days in which to provide submissions to the Committee," he said.
The Internet Industry Association (IIA) warned that the changes risked making criminals out of everyday Australians. IIA chief Peter Coroneos said the law endangered the Internet industry with new criminal offence provisions in areas like distribution, potentially exposing ISPs (internet service providers), content hosts, search engines and "anyone with a network" to penalties.
"In addition, we have identified quite a few breaches that will occur through the use of 3G phones, not to mention the possession of devices for digital copying – including, wait for it, computers..." he said.
In other words, fans using mobile phones to film a concert will now have committed a criminal offence and could be fined up to $6,600. He or she could also be facing jail if (s)he loads that footage up on YouTube, as has happened during tours by U2 and Pearl Jam, according to legal advice given to the association.
But the IIA's concerns were dismissed as "a beat-up" and "scare mongering" by Gilbert and Tobin partner Michael Williams who has acted in various cases for the music industry in anti-piracy cases.
Williams told "The Australian" that it had long been illegal for fans to film or tape concerts and that using a mobile phone was equally forbidden.
But it was accepted that under the provisions allowing users to format-shift to iPods and other MP3 players, an Australian music fan would break the law as (s)he would create an extra copy of the music when (s)he sent it to his or her computer.
"The Australian" also made the point that of concern was the introduction of "strict liability", where people can be fined even if they genuinely didn't know they broke the law.
WA artists to benefit from skills development program
Country music artists in Western Australia are set to benefit from a new innovative skills development program set for February 2007.
The Boyup Brook Country Music Club, in association with the Country Music Association of Australia (CMAA) and sponsor Smarter Than Smoking, is undertaking the initiative to "sharpen the skills of West Australian country music artists".
The Smarter than Smoking Skills Development Program is a two-day course designed by the CMAA especially for the Boyup Brook Club. The course is derived from the very successful Australian College of Country Music course conducted in Tamworth each January.
The program will include sessions on songwriting, career management, recording and music business. Tutors for the program will include successful independent artist Merelyn Carter from the duo Carter & Carter, songwriter, bush poet and "larrikin" Jim Haynes and current Director of the College Peter Winkler.
The program will run from February 13 to 15 in the lead up to the Boyup Brook Country Music Festival.
Weblink – www.country.com.au.
Musicoz '07 on TV
The 2007 Musicoz Awards will go to air on pay television, on Channel V, this coming Monday November 27, at 10.30pm and on Sunday December 3 at 3pm.
They will also be shown on the Aurora channel through December.
Felicity Urquhart was named winner of the Country Musioz when the awards were announced last week.
Chart update – Lee holds on to number one
Lee Kernaghan holds on to the number one spot on the Country Tracks National Top 30 singles chart this week with Listen To The Radio.
The Sunny Cowgirls' Six Pack Short edges up another place to two, Melinda Schneider's Big World Small World drops to number three while Alan Jackson's Like Red On A Rose moves up one place to four.
Adam Harvey jumps another two places to five with Lady Lay Down, Travis Sinclair is steady again at six with The Boy In The Aerodyne while Brad Paisley edges up one place to seven with The World.
Keith Urban's Once In A Lifetime enters the top 10 at 10 while Troy Cassar-Daley moves up one place to 11.
Bullet performers this week include Shaza Leigh (pictured) with Fiddler's Creek (22 to 19), Casey Watt's I Don't Want To Work This Hard (24 to 20), Sharnee Fenwick's How 'Bout Never (25 to 21), Paul Costa & Aleyce Simmonds with The Way You Make Me Feel (26 to 22) and Felicity Urquhart with Big Black Cloud (30 to 27).
New entries to the chart this week include Jeanette Wormald with Opal Blue (in at 29) and Arthur Blanch with For A Song (at 30).
The full chart can be viewed at www.nfspublicity.com.au.
CMC Countdown – Keith still at the top
Keith Urban is still at number one on the CMC (Country Music Channel) Top 50 Countdown this week with his clip of Once In A Lifetime.
Trace Adkins edges up one more place to number two with Swing while Adam Brand's Cigarettes & Whiskey bounds up to number three.
Felicity Urquhart drops back to number five with Big Black Cloud while Paul Costa enters the top 10 at number nine with The Way You Make Me Feel.
Bullet performers this week include Karl Broadie (pictured) with Black Crow Callin' (18 to 14), The Flood's 2003 (new at 36), Horswood's Ain't Seen Rain (42 o 38) and Kelly Cooper's Stumblin' In duet with Billy Bridge (new at 42).
The Top 30 can be viewed at www.countrymusicchannel.com.au.
If you missed the weekend news about the new sponsor for the Golden Guitar Awards, click here for the story.
-I -N -T -E -R -N -A -T -I -O -N -A -L--•--U -P -D -A -T -E -
Country dominates American record sales
Country music dominated the RIAA (Recording Industry Association of America)'s multi-platinum certifications during the month of October, according to statistics released last week.
Five of eight multi-platinum certifications were awarded to country artists, including Alan Jackson, whose Greatest Hits Collection, released in 1995, was certified for shipments of six million copies.
Gretchen Wilson's (pictured) debut album Here For The Party was certified for shipments of five million copies, George Strait's Greatest Hits, four million, Keith Urban's Be Here, four million and Trace Adkins' Songs About Me, two million.
---
DATELINE : SATURDAY, NOVEMBER 18, 2006
New sponsor announced for Golden Guitar Awards
Entering its 35th year, the Country Music Awards of Australia (the Golden Guitar Awards) have announced a new major sponsor in Jayco, one of the nation's leading manufacturers of recreational vehicles (RVs).
The Awards, Australia's longest running music awards scheme, and Jayco, one of Australia's best known and most popular travel-related companies, have signed a presenting rights deal for the next two years. has
Jayco commands about 44 percent of the overall RV market. For the past 30, Jayco camper trailers, pop-tops, caravans and motorhomes have been "the most popular choice of people who love to travel, and for good reason," according to the company.
Jayco has been owned and operated in Australia by the Ryan family for more than 30 years. Andrew Ryan, Jayco's Marketing Director, said: "We are very excited to be associated with such a prestigious event, not only is it awarding great Australian talent, it also encourages travel within regional Australia."
Country Music Asociation of Australia (CMAA) President John Williamson was particularly pleased to welcome Jayco on board. "Personally, I am thrilled that an Australian family based business that has such a strong connection with the heartland of Australia will be a major partner of the Awards. There is such a close tie between touring this great country and the music that represents it that makes this partnership... a perfect one."
The CMAA has also announced that ActiveTV Pty Limited will produce the 2007 Awards. Active, one of Australia's leading television production companies, last produced the Golden Guitar Awards in 2002
and will do so in 2007 in conjunction with event partner Aztech Events.
The 2007 Golden Guitar Awards will be presented in Tamworth, Australia's Home of Country Music, on Saturday, January 27.
Finalists will be announced on Thursday, December 7.
Weblink – www.country.com.au.
---
DATELINE : WEDNESDAY, NOVEMBER 15, 2006
Felicity wins 2006 Country Musicoz
In another triumph, Felicity Urquhart has taken out the Country category of this year's Musicoz Awards announced in Sydney last night.
Felicity won the category from fellow finalists Victoria Baillie, Luke O'Shea & Medicine Wheel, Lianne Rose and Matt Scullion.
The latest "gong" follows Felicity's two major recent awards – Independent Entertainer of the Year at the 2006 Australian Country Music Achiever Awards and no less than three titles at this year's Australian Independent Country Music Awards – Album, Single and Female Vocalist of the Year.
Weblink – www.felicityurquhart.com.
Muster TV special
This year's Toyota National Country Music Muster will be showcased on the WIN Television Network this Saturday (November 18) at 5pm.
The one hour program was produced over three days of what has become Australia's largest outdoor country music festival on the dedicated Muster site west of Gympie in SE Queensland.
"As viewers will note from the opening act it is now more than county music that attracts over 25,000 patrons from all over Australia to this iconic event," said the release announcing the program.
"Artists showcased this year included Jimmy Barnes, Pete Murray, Shannon Noll and Wickety Wak along with country household names such as Troy Cassar-Daley, Graeme Connors, Lee Kernaghan and Sara Storer, just to name a few."
The special, hosted by WIN newsreader Paul Taylor, goes behind the stages and gives viewers a snapshot of life at a festival held in the bush 35 kilometres from the nearest town.
The Muster is organised by the Gympie Apex Club and now involves some 50 community organisations and over 1,500 volunteers. All profits raised go to charity. It is expected upwards of a million dollars will be generated from this year's muster for use by non profit organisations.
The public can still contribute to the Muster's fund raising by purchasing Rural Aid merchandise where all profits are going to The Melanoma Foundation.
Check out the Muster web site www.muster.com.au.
Only two weeks to enter Toyota Star Maker 2007
Only a little over two weeks remain for budding country music stars to enter Toyota Star Maker – Australia's most sought-after country music crown.
The 2007 winner will be decided in Tamworth, Australia's Country Music Capital, on Sunday, January 21.
The annual star search, the country's longest continuously running and most successful in country music, has been responsible for giving the nation many of today's country stars including James Blundel, Beccy Cole, Travis Collins, Gina Jeffreys, Lee Kernaghan, Samantha McClymont, Cat Southern (pictured) and Australia's own international superstar Keith Urban.
"Toyota Star Maker is a search through competition for an individual who has the greatest potential to take advantage of the opportunities offered in the Toyota Star Maker prize package," say the organisers, Rural Press Events.
"The message is – If you are ready to take the next big step, enter and you could join previous winners of Toyota Star Maker on the ride of your life."
The Toyota Star Maker 2007 prize package includes use of the title Toyota Star Maker 2007 and, this coming year for the first time, a "big budget full album recording session with one of Australia's top producers and album record contract with 2006 Australian Country Music Achiever Awards Record Company of the Year Compass Bros".
Distribution and promotion of at least two tracks to radio and other media is also included together with 50 copies of the album for personal distribution, production of a professional video clip of one of the tracks, media promotion including monthly exposure in Country Music Capital News and on Country Music Radio, a new BOSE Personalised Amplification System (PAS), a Maton acoustic guitar and professional tuition with stage skills from Stagecoach.
Guaranteed performance bookings at a designated list of events are also part of the package, including country music festivals at Tamworth, Gympie and Mildura, Port Lincoln, Bungendore, Mud Bulls & Music, Katherine and Penrith's Museum of Fire and a special showcase performance at the Toyota Star Maker Grand Final in 2008.
The Star Maker winne also wins 12 months use of a new, fully serviced Toyota motor vehicle plus fuel card for the 12 months after winning Toyota Star Maker.
"Artists seriously looking for a professional long term career in country music are invited to enter," said a spokesman for the organisers.
Entries close on November 30.
Entry forms are available by writing to PO Box 3520, West Tamworth NSW 2340, by telephoning 02 6762 2399 or by emailing starmaker@ruralpress.com. Entry forms can also be downloaded from the Toyota Star Maker page at www.capitalnews.com.au.
Kris wins Walkamin Camerata scholarship
From a hotly contested field of talented young country music performers, 16-year-old Brisbane singer/songwriter Kris Wason won the coveted Tamworth Camerata scholarship, awarded recently at the annual Walkamin Country Music festival 2006 in Mareeba.
Although this was only the second time this scholarship has been awarded, for the first time the prize was donated by Thiess Services and fgf Developments – joint venture owner/operators of Springmount Waste Management Facility in North Queensland's Atherton Tablelands.
On site from their southern Queensland base to present the award to Kris were Michael Pitman, Manager Landfills & Transfer Stations, and Barbara Ferry-Smith, Manager Business Relations (pictured here with Kris).
In addition to this Camerata scholarship, Kris won the Contemporary, Vocal and Gospel sections at the festival's talent quest and was named the Overall Junior Champion.
"In the Camerata selection process, Kris displayed a great deal of positive attitude, co-operation and level-headedness as well as sheer musical talent to win this prestigious award," said a spokesman for Festival organisers. "Not only does Kris sing in his own unique style, he also plays guitar very well, and displays a maturity beyond his years, and is confident without being 'over the top'."
"Tamworth Camerata is an annual country music school for talented performers and musicians aged 18 years or younger, chasing their dream of a career in country music," said co-ordinator Greg Williams.
"The 93 graduate students in the five years of Camerata so far come from all over Australia and New Zealand and, after completing the course, always go on to bigger and better accomplishments," he said.
"Last year, Mareeba's Kurt Chaplain won this scholarship, had a life-changing experience at Tamworth Camerata 2006 and this year was competing in the open sections (at Walkamin) displaying his considerable skills and artistic development.
"Tamworth Camerata provides young performers with unique opportunities for developing their skills and encourages wider distribution of their knowledge to their own communities and beyond," Greg said.
"In 2007, Kris Wason will benefit greatly from this wonderful opportunity provided by his farsighted sponsors. He attended in 2006 as the Queensland Champion of Champions scholarship winner, so already has had a 'taste' of Camerata, and is really keen to return.
"Walkamin Country Music Festival displays its commitment to the musical genre by instigating this incredible opportunity for Australia's young talent, and is to be applauded."
Weblink – www.thepub.com.au/camerata.
Finalists for Gidgee Coal Bush Ballad Awards
Finalists have been announced for the Gidgee Coal Bush Ballad Awards to be staged at Pittsworth, Qld, this weekend (November 18 and 19).
Pittsworth Town Hall is the venue with four awards to be presented, for Male Vocal, Down th Bueketts
And the finalists are...
For Male Vocal... Reg Briskey with Half The Man, Nathan Charlton The Drovers Are Back, Glenn Jones Down The Bucketts Road, Amos Morris The Last Goodbye and Dean Perrett Channel Country Ringer.
For Female Vocal... Jenny Bennetts with An Old Country Waltz, Gina Briskey with The Story Of Camooweal, Denise Brooks with The Drovin Days are Over, Anita Ree with Saltwater Creek Sliprails and Julie Perandes with Me and Moonlight.
For New Talent of the Year... Nathan Charlton with The Drovers Are Back, Ken Lindsay with From Crosscut to Chainsaw, Matt Manning with Timeless Country, Amos Morris with The Last Goodbye and Julie Perandes with Me And Moonlight.
For Album of the Year... Nathan Charlton with Slim You've Done Us Proud, Glenn Jones with Something Of A Privilege, Matt Manning with My Richmond River Home, Dean Perrett with New Traditions and Anita Ree with Bush Girls Heart.
For Songwriter of the Year... Glenn Jones & Ian Quinn with Something Of A Privilege, Amos Morris with The Last Goodbye, Dean Perrett with Packhorse And Waterhole, Chris Pritchard with Timeless Country and Frank Sargeant & Gaylene Faulkner with Bazza's Way.
For Instrumental of the Year... Terry Bennetts & Ian Simpson with Trouble At The Diggings, Charley Boyter with On The Nullabor, Matt Manning with My Heart is Where The Roper Flows Tonight and Ricky Shipp with Ntjalka.
For Vocal Group or Duo/Collaboration... Terry & Jenny Bennetts with An Old Country Waltz, Ashley & Kimberley Cook with Lead Me Down To The Stockyard, Anita Ree & Tracy Coster with Itching Feet, Dean Perrett & Jeff Brown with Two Old Mates and Dean Perrett & Tracy Coster with Over the Hill.
Felicity's co-writer in the winner's circle
While Felicity Urquhart is riding high on a wave of success with her latest single – Big Black Cloud – the song's co-writer is in the winner's circle on the other side of the world.
Randy Scruggs, son of legendary American bluegrass musician Earl Scruggs, is a much admired musician, songwriter and record producer. At the 40th annual Country Music Association (CMA) Awards announced last week in America, Randy was named Musician of the Year for the third time in seven years.
He won the coveted honour previously in 2003 and 1999, adding to his tally of five CMA awards (two others for his production talents). As a writer, Randy has scored seven number one hits and has more than 100 songs recorded by major artists including Deana Carter, Patty Loveless and Trisha Yearwood. He's also won three Grammy awards for his production and musicianship and was honoured by the Gibson Guitar company as Country Guitarist of the Year 1999.
Felicity, who spent some time writing with Tandy in the States on a previous visit, was delighted to hear of Randy's big win. "Randy gave me the confidence to be myself," she said. "His musicianship and songwriting skills are enormous but what was most overwhelming to me was his kind heart and reserved nature. He's a true gem and I wish him continued success in his career."
Meanwhile, Felicity is having a great time with the response from radio programmers and audiences all over the country "just loving songs from her new album, My Life".
She was "totally stoked" to learn that Big Black Cloud was number one on the Sounds Like Café chart for October. It was her first time on the chart, and to start at the top with that song was a real bonus, she said.
Felicity is a finalist for Best Country Artist in the MusicOz Awards, and Toastmasters). This comes on top of her back to back wins in the CMAA Achiever Awards for Independent Entertainer of the Year.
Jonah's Road to release new album
The highly anticipated second album from Jonah's Road, Counting Down The Days, will be released in January 2007.
Featuring songs written predominantly by Jay, John, Rod and Jasper, with a couple of additional guest writers, this album highlights the strong songwriting and big harmonies that are a feature of the country pop sound of Jonah's Road, according to the band.
"Finishing touches are being made at present and we're all looking forward to having it out there for you all to hear. Stay tuned for a radio single in the new year."
Meanwhile, in a completely new experience for the band, Jonah's Road performed with a full orchestra and choir as part of a fundraising concert for the Royal Flying Doctor Service (RFDS) in July. The DVD from the concert will be available for sale soon to raise additional funds for the RFDS.
"Presented by a plethora of young Australian performers, the musically diverse program rejoices in what it means to be Australian as typified by the Flying Doctors," the band said.
Jonah's Road featured in two songs in the concert – their classic ballad Long Way Home and a song written for the concert called Fly To You which was sung as a duet by Jay Collie and Hayley Jensen.
Weblink – www.jonahsroad.com.
ACMF awarded Federal Community Heritage Grant
The Australian Country Music Foundation (ACMF) has been awarded a $7,920 Federal Community Heritage Grant to fund a significance assessment of the Foundation's collection and a significance training program for regional groups.
The grant was announced by Federal Minister for the Arts and Sport Senator Rod Kemp at the National Library of Australia, Canberra, last week.
More than $390,000 was distributed to 80 groups from around Australia to assist in the identification and preservation of community owned but nationally significant heritage collections.
In addition, Eric Scott (pictured at right with Senator Kemp), Archivist and Vice President of the ACMF, attended a three-day intensive preservation and collection management workshop held at the National Library of Australia, the National Archives, the National Museum of Australia and the National Film and Sound Archive in Canberra.
Eric said the grant was important in supporting the effort to preserve the Foundation's extensive collection of country music recordings, manuscripts, documents, photos, artefacts and memorabilia at the grassroots.
"The grant provides the funds, and the workshop the expertise to help us protect our collection and make it accessible while it remains in the local context," he said.
The significance training program for people in museums, galleries and archives in the Tamworth Regional Council area will be held in February while the dedicated ACMF training will take place towards the end of March.
Music managers form new association
Christie Eliezer reports in his column at themusic.com.au that a number of Australia's music managers have formed a new association, the Association of Artist Managers (AAM).
About 23 managers have instigated the new organisation which intends to be "a peak body to address the issues facing managers and their artists".
Additionally, the AAM looks to work side by side with other organisations in the areas of education and mentoring, lending the experience of its members to state music bodies, the Music Managers Forum, songwriter associations and others in the hope that these partnerships will help strengthen the management industry in Australia for the benefit of all Australian artists.
The AAMs founding members are: Alistair Cranney (The Audreys, Hirst & Greene, The Ghost Writers) Aloha Management (Shihad, Cog, Faker, Sparkadia) Black Yak (The Whitlams, Tim Freedman, Magic Dirt, Modular Lounge), Buzz Bidstrup (Jimmy Little, Brittle, The Stetsons, GANGgajang), Cath Haridy (Eskimo Joe), Crucial Management (Children Collide, The Living End, Dardanelles) Danny Rogers (Clare Bowditch, Gersey), Denny Burgess (Rebekah Lavauney, Peter Ryan, Optic Nerve), Fidelity Corporation (Bob Evans, Jebediah, Karnivool. Downside, Snowman, The Silents, The Sunshine Brothers), Francis Coady (Thirsty Merc), Step 2 Management (Grinspoon, Josh Pyke, Airbourne, Melanie Horsnell, The Lost Gospel), John Watson Management (Silverchair, Missy Higgins, Wolfmother, Paul Mac, Dissociatives, Pete Murray), John Woodruff (Darren Hayes), Julia Kosky (Kid Confucius, Andy Bull, Baggsmen, Buchman), Laughing Outlaw (Starky, George Byrne, Perry Keys), Leanne De Souza (Kate Miller-Heidke, George, Transport, Misinterportato), Michael McMartin (Hoodoo Gurus), One Louder Entertainment (Paul Kelly, End of Fashion, Sarah Blasko, Shane Nicholson, Amiel, The Morning After Girls), Peter Rix (Marcia Hines), Phil Stevens (The Waifs, Little Birdy, John Butler Trio, The Flairz), PJ Murton (Hilltop Hoods), Scorpio Management (Evermore, Vanlustbader, After The Fall, Operator Please), Secret Service (Powderfinger, Bernard Fanning, The Grates, Drag) and Tony Quinn (Mia Dyson, Epicure, Tyrone Noonan).
Chart update – Lee at number one again
Lee Kernaghan (pictured) took over the number one spot on the Country Tracks National Top 30 singles chart this week with Listen To The Radio, the second hit from his latest album The New Bush.
Melinda Schneider's number one from last week – Big World Small World – fell back to number two while The Sunny Cowgirls Six Pack Short rose two places to number three and Alan Jackson's Like Red On A Rose was steady at four.
Graeme Connor's On A Roll drops back to five, Travis Sinclair is steady at six with The Boy In The Aerodyne while Adam Harvey jumps three places to seven with Lady Lay Down.
Bullet performers this week include Troy Cassar-Daley with Walking Away (16 to 12), with Born Out Here (16 to 13), Keith Urban's Once In A Lifetime (17 to 13), Tania Kernaghan's 30 Something (18 to 15), the Wolverines' Up And Done Died (20 to 16), Travis Collins' Full Tank (21 to 17), Karen Lynne with We Should Only Have Time For Love (22 to 19), Dale Duncan & Gordon Parsons with Malabar Mansion (24 to 20) and Shaza Leigh's Fiddler's Creek (25 to 22).
New entries to the chart this week include Felicity Urquhart's Big Black Cloud (in at 30).
The full chart can be viewed at www.nfspublicity.com.au.
CMC Countdown – Keith hits the top
Keith Urban (pictured) takes over at number one on the CMC (Country Music Channel) Top 50 Countdown this week with his clip of Once In A Lifetime.
Hank Williams Jnr drops to number two with That's How They Do It In Dixie while Trace Adkins edges up one place to three with Swing.
Felicity Urquhart moves up to six with Big Black Cloud, Adam Brand bounds into the top 10 with Cigarettes & Whiskey and Paul Costa rises to 11 with The Way You Make Me Feel.
Bullet performers this week includeTravis Collins' Full Tank (23 to 19), The Bobkatz Little River Town (20 to 25) and Casey Watt with I Don't Want To Work This Hard (new at 33), Sally-Anne Whitten with On The Inside (45 to 34), The Distance with This Land (42 to 39) and Kasey Chambers' Nothing At All (48 to 44).
Other new entries this week include Luke O'Shea & Medicine Wheel with Listen To The Words (new at 50).
The Top 30 can be viewed at www.countrymusicchannel.com.au.
-I -N -T -E -R -N -A -T -I -O -N -A -L--•--U -P -D -A -T -E -
CMA Awards win ratings
The Country Music Association Awards on ABC-TV in America scored a 9.9 rating and a 15 percent share of households according to ratings agency Nielsen during its prime time run last week, good enough to beat the other networks for the night.
The ratings for the Awards were down from last year, when they were on CBS-TV.
The Nielsen numbers from the night were...
1. ABC-TV: 9.9/15

2. CBS-TV: 8.0/12

3. NBC-TV: 7.4/11

4. FOX-TV: 4.4/7

5. CW-TV: 2.1/3
The CMA Awards won the first two hours, but actually lost to "CSI: Miami" during the last hour.
---
DATELINE : WEDNESDAY, NOVEMBER 8, 2006
Keith wins top American award again
Keith Urban has taken out the American Country Music Association Male Vocalist of the Year award for the third year in a row.
Keith was named winner at the Awards presented in Nashville on Monday night. In his absence from the ceremony, Keith sent a recorded message...
"I'm pained not being here with you all tonight. To my wife Nicole, I love you, and to my friends and family and to all of the Monkeyville community, for your love and faith, I thank you from the bottom of my heart, and I'm looking forward to coming home and seeing you all soon."
He was also nominated for Entertainer of the Year which he won last year but that was taken out this year by Kenny Chesney (who won the title in 2004).
The big winners from the Awards this year were Brooks & Dunn who also hosted the event. They were named Vocal Duo of the Year for the sixth time in a row (and 14th time in total) and won Video of the Year and Single of the Year for Believe which also won Song of the Year for Ronnie Dunn and Craig Wiseman.
Album of the Year was taken out by Brad Paisley with Time Well Wasted.
Carrie Underwood won the Horizon Award (for new talent) and also Female Vocalist of the Year while Vocal Group of the Year went to Rascal Flatts.
Musician of the Year went to Randy Scruggs (guitar) while Brad Paisley and Dolly Parton won Musical Event of the Year with their recording of When I Get Where I'm Going.
Weblink – www.cmt.com.
Footnote: Keith's new album, Love, Pain & The Whole Crazy Thing, was released yesterday.
Hall of Fame launches Ambassador program
The Australian Country Music Hall of Fame has launched an Ambassador program as a major part of fundraising for the proposed new Hall of Fame building in Tamworth.
Artists featured in the Cavalcade of Stars concert in July were the first to be signed up to the program…
Clelia Adams, Kirsty-Lee Akers, Katie Brianna, Rex Dallas, Jason-Lee, Amber Lawrence (pictured), Brooke Leal, Keri McInerney, Alex Watt, Sally-Anne Whitten, Greg Williams and The Young Balladeers – Nathan Charlton, Matt Manning and Amos Morris.
The Country Music Hall of Fame Ambassador program, administered by the Australian Country Music Foundation (ACMF), is open to Australian country music artists working in the industry.
"Virtually all players in the Australian country music industry should be supportive of the Hall of Fame concept," said President of the ACMF Bob Kirchner, "but by joining the program, artists will be contributing in a firm and concrete way to the establishment of Australia's new Country Music Hall of Fame."
Hall of Fame Ambassadors agree to promote the plan to establish Australia's new Country Music Hall of Fame in as many ways as they can, they undertake to display promotional posters and other material wherever possible at their shows and distribute information brochures and, most importantly, undertake to run or be involved in at least one function or performance per annum raising funds for the Hall of Fame.
"This could range from appearing on one of our fund-raising events to organising a major fund-raiser of their own with proceeds going to support the Hall of Fame project," Bob said.
Ambassadors can also assist by donating product and other items (autographed CDs and posters, for example) to assist in Hall of Fame fund-raising.
"In return for their commitment, apart from becoming directly involved with the most exciting new project in Australian country music today, artists receive a special certificate denoting their role and position as an Ambassador for Australia's Country Music Hall of Fame and will be included in our promotion and at the Hall of Fame recognising their support."
The Australian country music industry will contribute substantially to the establishment of Australia's Country Music Hall of Fame.
"The efforts of artists involved as Hall of Fame Ambassadors will go a long way towards achieving that contribution," Bob said.
The Foundation is also seeking wider indirect support from artists through an on-going membership drive.
"If you're a working artist in the industry and haven't already been contacted, it won't be long before you will," Bob said.
In the meantime, artists interested in signing up for the Ambassador program should contact ACMF Secretary Dee Giles on 02 6766 9696 during office hours, or email secretary@acmf.org.au.
Weblink – www.countrymusichalloffame.com.au.
Slim Dusty Movie re-released on DVD
The Slim Dusty Movie was re-released on Monday on DVD.
The DVD has the full feature movie plus the movie trailers; "making of the movie" footage; a mini-documentary including interviews with Slim, Joy and Anne Kirkpatrick, Rod Coe, Mike Kerin and movie producer Kent Chadwick.
Also featured are photos and a separate photo gallery; a feature interview by Michael Parkinson with Slim in the Northern Territory.
CDs of the full soundtrack are included on a total of four discs in the collector's edition, "a celebration of the man, his music and his country" plus unseen performance footage and a new feature-length documentary on Slim's life.
Together with a number of other interviews, including one by ABC TV Stateline, the set is "five hours on two DVDs and two CDs with Slim performing all of his classic hits, such as Walk A Country Mile, When The Rain Tumbles Down In July, Pushin' Time, Pub With No Beer and many more".
"I'd like to say that we are all thrilled with the presentation of the Movie on DVD," said Joy, "and I hope everyone enjoys all the extra footage and interviews."
The Slim Dusty Movie four disc collector's edition is distributed by Umbrella Entertainment through Shock.
Joy and Anne will feature on the Kerri-Anne Kennerley show on Channel 9 next Tuesday morning (November 14) talking about the re-release.
And a feature article will be included in next week's "Woman's Day" (out Monday the 13th).
Weblink – www.slimdusty.com.au.
Finalists announced for NSW Gold Medallion Awards
Finalists have been announced for the 2006 NSW Gold Medallion Awards Finalists to be presented at Hexham, near Newcastle, this month.
They are...
For Male Vocalist of the Year – Owen Blundell (pictured), Brian Letton, Drew McAlister, Travis Sinclair and John Williamson.
For Female Vocalist of the Year – Clelia Adams (pictured, left), Beccy Cole, Anne Kirkpatrick, Karen Lynne and Melinda Schneider.
For New Talent of the Year – Katie Brianna (pictured, right), Dale Duncan, Sharnee Fenwick, Nick Kingswell and Amber Lawrence.
For Musician of the Year – Charley Boyter, Lindsay Butler, Stuie French, Peter Horan and Nev Molloy.
For Bush Balladeer of the Year – Nathan Charlton, Ernie Constance, Matt Manning, Tom Maxwell and Amos Morris.
For Songwriter of the Year – Rick Aitchison, Beccy Cole, Ernie Constance, Col Thomson and John Williamson.
For Touring Artist of the Year – Peter Coad & The Coad Sisters, Craig Giles, Adam Harvey, Brian Letton and Tom Maxwell.
The 2006 NSW Gold Medallion Awards will be presented at the Hexham Bowling Club on Friday November 17.
Tiffney wins again...
Tiffney Stroh has again achieved a milestone in what she says has been a fantastic year for the 16 year old from Mt Barker, South Australia.
Amid a field of 15 young performers who have all won major awards at country music festivals this year, Tiffney won first place at the recent NSW/ACT Eighteen & Under Champions Showcase staged at Campbelltown, Sydney.
Tiffney was unsure of performing right up till the day of the event as she had been taken ill with a bout of tonsillitis in the week leading up to the competition and with the long trip over, decided to "just go and have a look".
"But upon arrival, the support I received at this venue was something I had never experienced before and it was 'all go' from there.
"I would like to take this opportunity to thank Jim Garrett and his band of volunteers for giving me this opportunity and I recommend it as a pathway for any up and coming performer with a passion to succeed in the country music arena."
Now returned to South Australia, Tiffney has a busy 12 months ahead of her with bookings for shows at various venues including her regular show at BB's Café and appearances at the Tamworth Country Music Festival in January. Bungendore, Lake Charliegrark and Port Lincoln before returning to Camerata 2007 in July.
Photo: Tiffney receives her NSW/ACT Championship award from Frank Ifield.
Weblink – tiffney@tiffney.com.au.
Graham releases DVD
Leading bush balladeer Graham Rodger is set to release a new DVD.
The DVD – The Matilda Highway – features performances of some of Graham's most popular songs including The Battle Of Long Tan and actual Super8 footage from a Vietnam vet of the boys in camp and going off to battle.
Graham has just been advised that his current album – Muster On The Great Divide – is a finalist for Album of the Year at Bungendore and The Battle Of Long Tan has made him a finalist for Songwriter of the Year.
This January, Graham be releasing a new CD.
Born and raised in Gympie, Queensland, Graham is fiercely passionate about his country and his music and is one of the nation's highest award winning country music writers. He began to write songs professionally in 1991.
In 1992, he received a phone call from the late Slim Dusty. Slim asked permission to record a song that Graham had written, and the song You Can't Take Australia From Me was subsequently recorded and released on the album Ringer From the Top End.
Slim recorded a number of Graham's songs. Other country music recording artists who have chosen Graham's songs include Brian Letton, Glenn Jones, Dean Perrett, Tom Maxwell, Jeff Brown, Bob Easter, Melissa Bajric, Nathan Charlton, Brad Blanck and Dave McCallum.
In July 1998, Graham released his first album, Steering Wheel Drovers. The album contained all his own songs and achieved considerable success around the country. One of the tracks, The Drysdale River, reached the top 10 in the Australian country music charts. From this album came a string of award nominations which set Graham firmly on a new path as a professional entertainer appearing at major country music festivals around Australia including Tamworth, Bungendore, Emerald and Mildura.
Graham has since released another four albums – The Colours of Australia in 2002, A Gypsy's Life in 2004, This Old Guitar Of Mine in 2005 and his current release Muster On The Great Divide released this January.
All four albums and songs from the albums have achieved a number of finalist nominations and awards including a People's Choice Awards, TIARAs, Songwriter's Salute Awards, Bungendore and a finalist nomination for the Bush Ballad Golden Guitar.
This year, Graham released his first DVD – True Blue Country – a one hour video of Graham performing 10 of his popular songs.
Weblink – www.grahamrodger.com.au.
The Borderers win two...
Christie Eliezer reports in his column at themusic.com.au that The Borderers have won a Gospel Music Award at the World Unisong Awards in America.
The duo won the award for the song Sinner & The Saint and came
third in the FlightSafe Music Song Contest from 450 entries. The QuickLaunch Song Contest, sponsored by publishing company FlightSafe Music, is the premier song contest for the film and TV industry.
The band has been recording a bunch of songs for its next album Songs From A Suitcase. They can't decide which ones should go on it, so they've created a competition asking fans to decide.
You listen to the songs on their webite and vote. The winner (drawn November 19) receives a free Borderers concert at their home or place of choice plus the first copy of the album hot off the press.
The Borderers were inspired by Bruce Springsteen's album (The Seeger Sessions) and approach, so most of it was recorded live in their studio engineer's loungeroom. It features banjos, fiddles, slide guitar, a dixieland horn section and gospel singers.
Weblink – www.theborderers.com.au.
New album for Those Gals
Those Gals – the trio from Tamworth made up of Carolyne Morris, Kerry Walsh and Wendy Wood – will release their second album this month.
The album is called So Far So Good and features eight original songs as well as a number of popular covers.
"It's great to have some of our own songs on this album," said Carolyne. "Wendy has three songs including A Bell Is Ringing Out In Beaconsfield, which has been very popular at our live gigs, have written two new songs and Kerry has one.
"We have been working hard on our own songs and we think that they've come out really well," she said.
The album was recorded at Tamworth's Hilltop Digital Recording Studio under the guiding hand of Gary Brown and the girls hope that this release will be just as popular as their first self-titled release from 2004.
That album earned Those Gals a top five spot on John Laws' nationally syndicated radio program in his Rising Stars competition which, says Kerry, "was a fantastic break for us".
First speakers announced for 2007 music business conference
More than 50 speakers will feature on nine panels over three days at the 2007 Australian Music Business Conference (AMBC).
The first to be announced are...
Michael Smellie, President of Media Development, Asia Pacific for German media giant Bertelsmann and most recently Chief Operating Officer for the global music giant Sony/BMG based in New York...
John Watson, President of major indie Eleven Music through EMI and one of the most successful managers in Australia with artists that include Silverchair, Wolfmother, Missy Higgins, Little Birdy, Paul Mac and The Dissociatives...
Stuart Rubin, recent Senior Vice President International Commercial Marketing Group Sony/BMG Music; Sony/BMG Senior A&R Manager Courtney Hard, DestraMusic General Manager Marketing & Content Services Sharon Ashworth; Eskimo Joe manager and former A&R Manager for Warner Music Cath Haridy; MusicNSW Co-Director Millie Millgate; Keith Welsh, General Manager Rough Cut Music Publishing and General Manager The Music Network trade magazine; Billboard AustralAsian Bureau Chief and music industry columnist Christie Eliezer; Grace Roberts a partner in Roocast and Spiderye Productions; and Universal Music's General Manager Mobile Division Meagan Henderson.
AMBC Convenor Phil Tripp returns to moderate.
The make-up of the panels for the three days will be announced November 15 at www.immedia.com.au/ambc.
Music lovers choose choice
In The Melbourne Age, Stephen Cauchi wrote...
It's another nail in the coffin for the album and may spell the end of the music "megastore".
Victorians are now able to walk into a store, cherry-pick individual songs from albums using an ATM-like "digital kiosk" and make their own compilation CD. Video clips are also available.
The first digital kiosks opened in Sydney earlier in the year and the first Victorian outlet opened last week in Sanity, Melbourne Central. This week, they'll be in Sanity stores in Geelong, Frankston and Doncaster, with more to follow. HMV and Virgin stores – which, like Sanity, are owned by the Brazin group – should follow, as they have in NSW.
By Wednesday, 24 will have been rolled out throughout the country.
Brazin Group Chief Executive Greg Milne said there was strong demand for the service, even though songs could be downloaded at home through online music services such as iTunes. He likened demand for music downloads to digital photographs – customers could print them off at home but many chose to do it in a store.
"Once the novelty of trawling for music on the internet wears off, it's very boring," he said. "(In a store) there's something new going on, there's a lot of activity, there's people who know what they're talking about."
He said that because so much music – about 30,000 albums worth – could be stored at the kiosk, there was, in theory, no need for large amounts of floorspace to store CDs on racks. "I personally think that the age of the megastore is over."
But, as with online digital music, there are a few problems. Many artists, including classic rock bands such as The Beatles and Led Zeppelin, are not making their albums available for cherry-picking. If you want to buy one Beatles song, you'll have to buy the entire album.
Greg said the kiosks were popular in country areas where lack of broadband contributed to slow downloading of music. The cost of downloading a song was $1.69, plus $2 to burn on to a CD. If it was downloaded on to a memory device, such as an Mp3 player or USB stick, there was no extra charge. The service is not compatible with iPods.
He said customers could download whole albums but most did not if the album was already available in the store in CD format. Most customers used the kiosk to download back catalogue albums not usually kept on the shelves, or to create a compilation CD. "They're buying (back) catalogue from it. They're not necessarily looking for new albums."
Video clips are available, at $3.99 each. TV shows may be offered in the future, Greg said. Movies were less likely to be offered as people preferred to watch them at home rather than on portable devices.
Felicity makes the cafe scene
Felicity Urquhart is making inroads into Australia's "cafe market".
Her new – Big Black Cloud – made number one on the Sounds Like Cafe chart in October.
Sounds Like Café was established with the specific purpose of distributing quality Australian music to cafes and coffee shops throughout selected areas of Australia.
Each Sounds Like Cafe CD features some of Australia's most highly regarded musicians and composers, new releases from up and coming artists and bonus international tracks.
CDs are distributed to 605 coffee shops in metropolitan areas and 598 outlets in regional Australia.
"It was such a great bonus for me to go straight to the top of that chart my first time in," Felicity said, "and totally unexpected, which makes it that much more special."
Felicity has also had success on the Country Tracks and Country Music Channel charts and she is a finalist in Country Artist of the Year at the MusicOz Awards for her single The Flood.
Weblink – www.felicityurquhart.com.
Leading lyric writer to visit Australia
Pat Pattison, recognised as one of the world's leading authorities in the field of lyric analysis, will visit Australia this January to present a series of seminars.
The two-day seminars show attendees you to get the most out of their lyrics by combining them accurately and effectively with melody.
Pat Pattison is a Professor at Berklee College of Music in America where he teaches Lyric Writing and Poetry. In addition to his three books, Writing Better Lyrics, The Essential Guide to Lyric Form and Structure and The Essential Guide to Rhyming, Pat has developed three online lyric writing courses for Berklee's online school, available through patpattison.com.
He has written more than 30 articles for "Home & Studio Recording Magazine" and "The Performing Songwriter" and continues to present songwriting clinics across the globe. Several of his students have won Grammys.
Seminars will be conducted in Brisbane, Melbourne, Sydney and Tamworth (during the country music festival).
Further information can be obtained from Clare McLeod at cmcleod@berklee.net or telephone 0417 049 616.
DATELINE : WEDNESDAY, NOVEMBER 1, 2006
Bungendore finalists announced
Finalists were announced today for the 2007 Stan Coster Memorial Bush Ballad Awards to be staged as part of the Bungendore Muster to run from Thursday to Sunday, February 2 to 5.
And they are...
For New Talent – Dale Duncan with Malabar Mansion, Jeff Gibson with Three Horse Dray and Julie Perandes with Me And Moonlight.
For Male Vocal – Nathan Charlton (pictured) with The Drovers Are Back, Brian Letton with My Son and Reg Poole with A Tribute To Slim.
For Female Vocal – Laura Downing (pictured) with How The Fire Queen Crossed The Swamp, Anne Kirkpatrick with Peppemenarti Cradle and Anita Ree with Saltwater Creek Sliprails.
For Group or Duo – Terry Bennetts & Ian Simpson with Trouble At The Diggings, Brian Letton & Owen Blundell with Rolling Wagons and Dean Perrett & Tracy Coster with Over The Hill.
For Album – Tom Maxwell with Sing Me Another Bush Ballad, Dean Perrett with New Traditions and Graham Rodger with Muster On The Great Divide.
For Songwriter – Ernie Constance with Burrunga Boy, Ian Quinn & Glenn Jones with Something Of A Privilege and Graham Rodger with The Battle Of Long Tan.
For Comedy Song – Ernie Constance with If They Put Tax On That, Slim Newton with Footprints On The Ceiling and Anita Ree with Madly Barking.
Troy wins 2006 Country ARIA
Troy Cassar-Daley has taken out the 2006 ARIA (Australian Recording Industry Association) Award for Best Country Album with Brighter Day.
Troy won the award from fellow finalists Adam Brand, Catherine Britt, Lee Kernaghan and Anne Kirkpatrick at the Awards announced in Sydney on Sunday night.
Weblink – www.ariaawards.com.au.
ACE Award winners
The ARIA win was a double for Troy who was named winner of the ACE (Australian Club Entertainment) Award for Country Male Performer of the Year just last Wednesday night.
Melinda Schneider also scored a double when she was named winner of the ACE Country Female Performer of the Year and tied with Darren Carr for Most Outstanding Club Performer of the Year.
The Feral Swing Katz won the ACE Award for Country Group/Band of the Year.
Musicoz top five finalists
The top five finalists in the Musicoz Awards have been announced with Victoria Baillie, Luke O'Shea & Medicine Wheel, Lianne Rose, Matt Scullion (pictured) and Felicity Urquhart vying for the country category honour.
The nominations are for Something Comin' On (Victoria), Listen To The Words (Luke), I Got New Strings (Lianne) Love Is Like A Chevy (Matt) and The Flood (Felicity).
Matt Scullion is also a top five finalist in the Folk category with Sleeping In Darwin while Jonah's Road is a finalist in Christian/Gospel with Thank God.
Winners will be announced Tuesday November 14 at the Enmore Theatre, Sydney.
Weblink – www.musicoz.org.
Beccy becomes "a real" Poster Girl
Iain Shedden wrote in The Australian...
American band The Dixie Chicks have been the anti-war poster girls of country music for the past few years, after their criticism of US President George W Bush's stance on Iraq.
Now we have a country girl of our own singing about the conflict, although singer Beccy Cole's views are slightly out of step with her Texan counterparts.
Beccy's song Poster Girl, which she released in May, supports Australian troops serving in Iraq and has become a patriotic anthem at home and, more surprisingly, in the US.
Beccy's website has been inundated with emails from Americans, including GIs serving overseas, supporting her stance. The reaction at home has been equally positive.
"To read these comments from people who don't know me has been amazing," she said from her home on the NSW central coast.
Her song was written as a response to a letter she received from one of her fans, after she had made a two-week visit to Australian servicemen in Iraq over Christmas and New Year.
"He said, 'I've taken your poster off of my wall and I won't be listening to your music any more'," Beccy said. "I wanted to return his letter and tell him, 'You don't know'."
The video for her song features footage of Beccy with Diggers in Baghdad and elsewhere in Iraq. The clip appears on the website YouTube and links to it are on US websites such as passionateamerica.com.
The guestbook on her website has emails such as this one from a US Navy retiree: "Thank you for being proud of the Diggers. I'm American and I'm proud of the Diggers too."
Beccy, who has a young son, sings about soldiers missing their families, including Diggers who have become parents during their tour of duty. It was only by going there, she said, that she could fully understand what it was like for servicemen overseas.
"When I met the troops I became patriotic and really proud. I met young, enthusiastic Australians and I couldn't help but be proud," she said.
"I didn't know exactly what my stance was until I went over there. People are quick to judge these situations without knowing fully what it's about. Prior to that I think I would have said I'm staunchly anti-war, but aren't we all?"
Ironically, Beccy is a big fan of the Dixie Chicks.
Weblink – www.beccycole.com.
The Hunter Australian and Country Music Association conducts its monthly concert on the last Sunday of the month at the Hexham Bowling Club.
The Club has about 60 members and aims to promote Australian country music and bush ballads. "Artists passing through the Hunter on the last Sunday of the month are welcome to drop in and sing an Australian song or two," said Publicity Officer Ian Crombie.
"Some of our regular artists are Melissa Bajric, Trevor Day, Bobby Easter and Slim Newton (pictured).
"If you can't sing and want to come along to listen to a good afternoon of country music, feel free to join us," Ian said.
Lee to headline Australia Day Eve Concert in Tamworth
Country superstar Lee Kernaghan will kickstart early Australia Day celebrations in Tamworth, Country Music Capital, with an evening concert in the city's Bicentennial Park next January.
Chairman of the Australia Day Committee and Apexian David Mace said the early start to the celebrations marking Australia's national day was a new twist which gave the city the chance of seeing another huge free concert in the Park during the country music festival.
Lee's headline act was the direct result of a new deal signing another long time supporter of country music in Tamworth, Toyota Australia, as a naming sponsor for the concert that night. He said Toyota's backing helped secure Lee's appearance for a public performance outdoors.
"This is so exciting having an Australian legend like Lee to perform his entire touring show 'Outback to the Beaches' free on our Australia Day Eve Concert," David said.
The Australia Day Eve Concert will be held Thursday January 25, 2007, from 6.30pm with negotiations continuing to secure support acts.
David said the concert would end around 9pm with the traditional fireworks display to follow at about 9.30pm.
Lee, who scored his first big break when he won the prestigious Star Maker Quest in Tamworth in 1982, has gone on to win 20 Golden Guitars and sell umpteen thousands of records.
His last big public outdoor gig in Tamworth was in January 2000 when he launched his Rules Of The Road album in Brisbane Street to an audience of thousands.
And releases new single
Meanwhile, Lee has released his latest single – Love Shack – from his album The New Bush.
While not the same as the famous B-52's pop track of the same name (released in the late '80s), Lee's original has "a similar up-tempo summer party vibe mixed in with his trademark iconic Australian flavour," according to his publicist.
The New Bush is fast approaching Platinum sales, yet another milestone for Australia's highest selling locally based country artist.
The McClymonts on "Getaway"
– MELBOURNE – 12.3%

– BRISBANE – 13.4%

– PERTH – 8.9%

– ADELAIDE – 8.2% and

– SYDNEY– 4.9%