AUSTRALIAN COUNTRY MUSIC
NEWS ARCHIVE — MAY 2013
---
THURSDAY, MAY 30, 2013
Wanita on "Australia's Got Talent"
Wanita – the nation's "Queen of Honky Tonk" – is to star on this year's edition of "Australia's Got Talent" new for 2013 on the National Nine Network.
Her appearance will be filmed before a live audience on June 22 and 23 and it's bound to be a double celebration as the star's birthday falls on the first day of filming.
"I don't have any delusions of grandeur regarding the 'Australia's Got Talent' appearance," Wanita said. "I'm just going to get out there and sock it to 'em like I do in my packed-out shows at Tamworth in January and if they like it, great; if they don't, I'll still be the same Wanita who dances on tables and knows how to honky tonk with the best of them."
The television talent quest appearance news came hot after Wanita received a five-star album review by Paul Riley in the UK magazine "Country Music People". Not only that, the reviewer made Wanita's new album, The Original Wanita, CD of the month in the magazine.
"Wanita's love of Loretta Lynn's music blooms in (the) fantastic honky tonk song, Too Country For Country," Paul wrote in the June issue of the magazine, "which sounds like a long-lost Loretta gem. Wanita is unhappy that 'they've left country out of songs about life's simple things.' At the end of the song she sums up most modern country with the damning words, 'too country for country since they changed the rules'. Those simple words may be 2013's most important country lyric."
"I am just so grateful to my producers, Michel Rose and Michael Vidale," said Wanita, "and all the wonderful players who made my songs come to life on that album."
Too Country For Country is the album's first radio release already striking a chord with listeners around Australia and overseas, as it's added to a growing list of stations Australia-wide and in Europe.
Weblink – www.queenofhonkytonk.com.au.
---
TUESDAY, MAY 28, 2013
Boyup Brook "boot camp"
A "boot camp"* for country musicians is planned for this September in Boyup Brook, WA.

Golden Guitar-winning duo Carter & Carter (David and Merelyn) will lead "the troops" as "sergeants" in a three-day intensive music "boot camp" targetting emerging Western Australian proponents of all styles of country music... singers, songwriters and instrumentalists to help them raise their skill levels and professionalism.
The "camp" will focus on the immediate needs of artists as well as various skills including performance, vocal technique, business management, songwriting, recording, goal-setting and image development, and doing it as an independent.
Spaces are limited and successful applicants will be required to travel to Boyup Brook for the course on Friday, Saturday and Sunday September 27, 28 and 29 at their own expense. Participation will be subject to a course fee which will include all accommodation and meals plus any resources required. Registrations will close on July 31.
The "boot camp" will run in conjunction with the Harvey Dickson's Country Music weekend in September and will culminate in a concert showcasing skills learned.
The activity is supported by the Regional Arts Fund, an Australian Government initiative supporting the arts in regional and remote Australia, and is administered in Western Australia by Country Arts (WA).
Further information can be obtained from the Country Music Club of Boyup Brook on 08 9765 1657 or by visiting the website www.countrymusicwa.com.au.
* Boot camp is an American term meaning a camp for training navy and marine recruits, more recently adapted by some in the music industry to mean an early training course or "camp" for artists/musicians/songwriters.
Chart Update – second week at number one for O'Shea
O'Shea retain the number one position on the national Country Tracks Top 30 singles chart this week with their hit Thank You, Angels.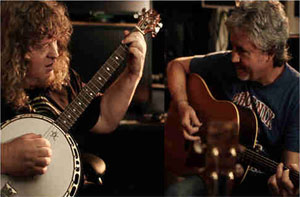 The Troy Cassar-Daley/Craig Campbell duet The Sunshine Club is steady at two while Paul Costa's Big End Of Town is up one to three and America's Carrie Underwood is at four with Two Black Cadillacs.
America's Lady Antebellum is at five with Downtown, Kaylens Rain's Don't Even Go There is up one to six and The McClymonts' Little Beat Up Heart is at seven.
America's Zac Brown Band is at eight with Goodbye In Her Eyes, Kristy Cox bounds into the top 10 at nine with I Hate That I Still Love You and Amber Joy Poulton's Lovin' Is The Easy Part is steady at 10.
Bullet performers for the week include Baylou's Hoedown (25 to 20), Jayne Denham's Addicted To The Diesel (29 to 23) and The Harmonators' Everyone Thinks I'm Lonely (30 to 26).
New entries to the chart this week are The Sunny Cowgirls with Kids Forever (in at 29) and The Bobkatz (pictured) with What's Wrong With Crazy (at 30).
The full chart can be viewed at – www.countrymusicradio.com.au.
---
MONDAY, MAY 27, 2013
Hats Off to Country 2013
The announcement has been made that the Hats Off to Country 2013 will be held as usual with the Tamworth Country Music Stakeholders Group taking an overall interest in co-ordinating and promoting the event.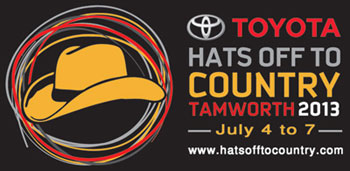 Sponsored again by Toyota, together with a number of Tamworth businesses and organisations, Hats Off 2013 is set to run a big program of events in Country Music Capital in July.
A program for this year's event is out now with items still being added as Australia's "cuddly" country music festival draws closer.
The Festival will run from Thursday July 4 to and including Sunday July 7.
One of the major highlight events will be the Turn The Page concert at West Tamworth League Club starring four Toyota Star Maker winners… Luke Austen, Liam Brew, Travis Collins and Luke Dickens.
This will be held on the Saturday night at West Tamworth League Club, and there may even be a special surprise guest or two appearing, according to organisers.
Another event – or series of events – is the Songwriters In The Round sessions at The Dag Sheep Station just outside Tamworth at Nundle.
The Dag tested the market last year with two events and is going stronger for 2013 with three events to be staged… one on Saturday, one Sunday lunchtime and one Sunday evening.
Organised and presented by the multi-award winning Luke O'Shea, the series will feature special guests on different shows, including Allan Caswell, Bill Chambers, New Zealand's Aly Cook and Aleyce Simmonds.
This year's Toyota Star Maker winner Kaylee Bell will launch her new album which was a major part of her prize. The launch will take place at the Good Companions Hotel from 3 o'clock on the Saturday afternoon.
Another major activity of the Festival is the Capital Country Music Association's Winter Junior Talent Quest, which will run on the Friday.
The July quest is different from the January activity, which has a broad cross section of categories covering all ages. This event focuses entirely on contestants less than 18 years of age with particular emphasis on those under 13.
More than $2,500 in cash and prizes will be up for grabs.
The talent quest will run through the day with the gala winner's concert the same night with special guests including "The Voice" competitor Brett Clarke.
In addition to the Saturday night concert, the Wests Entertainment Group will be running a substantial program of events at both of its clubs – West Leagues and Wests Diggers.
And The Pub Group, which now comprises five venues – The Pub, Southgate Inn, The Family Hotel, Good Companions and the latest acquisition to the group, the famous Longyard Hotel – also has a substantial program of entertainment.
Entertainment is expected at most if not all of the other venues in town, including pubs and clubs and attractions like the Australian Country Music Hall of Fame.
The Bronze Bust Committee will be unveiling its bust of Reg Lindsay during Hats Off and launching the fund-raising program for the next in the series, Jimmy Little.
More details can be found at the Hats Off website which is being updated as extra events and news come to hand.
"The Tamworth Country Music Stakeholders Group is committed to keeping this already very successful event happening for now and for the future of year-round country music in Tamworth," said Group Chairman Barry Harley.
"We have begun the process of developing a five year plan to consolidate and grow the event for the benefit of everyone involved."
Weblink – www.hatsofftocountry.com.
---
FRIDAY, MAY 24, 2013
APRA finalists
Finalists in the 2013 APRA (Australasian Performing Right Association) Music Awards were announced yesterday.
Works by Catherine Britt, Troy Cassar-Daley, Beccy Cole, McAlister Kemp and The McClymonts are in the running for the Country category.

And they are...
Charlestown Road, written by Catherine.
Country Is, written by Troy with Colin Buchanan.
Waitress, written by Beccy.
Country Proud, written by Troy Kemp and Drew McAlister with Steven Tassone.
And Piece Of Me, written by Samantha McClymont with Frank Myers and Lindsay Rimes.
More than 90 songwriters have been named as nominees in six Work of the Year Award categories in the country, rock, pop, urban, blues and roots and dance genres. Works of the Year Award recipients are determined by statistical analysis.
Winners will be announced in Melbourne on Monday June 17.
Weblink – www.apra-amcos.com.au.
---
THURSDAY, MAY 23, 2013
Codee-Lee releases debut single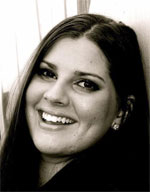 Western Australian award winning singer/songwriter Codee-Lee is set to release her debut single.
The Bunbury local recorded the single – Roll On Into Town – with award-winning producer Matt Fell.
Described as "a toe-tapping, 'girl-done-wrong' country pop" song, Roll On Into Town was an easy choice, according to Codee-Lee as it's "a real mix of my personality and gets to show my edgy side".
"Working with Matt was incredible," she said. "He is so professional. It pushed me to my limits, but it was so worthwhile."
After spending the last three years playing gigs around the country, performing at festivals and competing in competitions Codee-Lee says "it's an exciting next step in my career. I have been waiting to release a single and for me this is the start of an incredible journey."
A former multiple CCMA (Capital Country Music Association) National Talent Quest and Telstra Road to Tamworth finalist, Codee-Lee said although it was hard being an independent artist financially, having full control over the types of songs you write and release was extremely rewarding.
"I get the ultimate reward when I see that my hard work has paid off. Although this is the beginning, it's an amazing journey that I cant wait to see unfold."
After performing on the first season of "The Voice" where Keith Urban said he would see her again as an established artist in the music industry in two years, Codee-Lee made the decision to head to America for six months to songwrite in Nashville.
"Although it was a hard decision to make, I know it will be an incredible six months. I am just going to immerse myself in the country music culture over there and come back with a boat load of songs for my fans to enjoy."
Roll On Into Town is set to be released on iTunes on Monday June 8 with the physical recording available via Codee-Lee's website www.codeelee.com and at her gigs.
The CD will be launched officially on Sunday June 9 at the Old Coast Road Brewery at Myalup, WA.
---
TUESDAY, MAY 21, 2013
Alan returns to Australia
American country superstar Alan Jackson will play concerts in Brisbane, Melbourne and Sydney as well as make his first visits to Townsville (Qld) and Deniliquin (NSW) to headline the CMC Rocks North Queensland and Deni Ute Muster events later this year.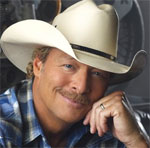 On his tour concerts and at the Townsville event, he will be supported by rising Australian country star Morgan Evans and fellow American star Sara Evans.
At CMC Rocks North Queensland, Alan will also be supported by Canada's Corb Lund and more artists yet to be announced.
The CMC event is organised and promoted by Rob Potts Entertainment Edge, Chugg Entertainment and Foxtel's Country Music Channel (CMC) and will be held at Reid Park, Townsville, on Saturday September 28.
"We're thrilled to bring one of the very biggest country music superstars to North Queensland for the first time," said Rob Potts. "I'm a huge Alan Jackson fan myself and this will be a once in a lifetime experience for local fans.
"North Queenslanders turned out in record numbers for CMC Rocks in 2010, so we're excited to be bringing this festival back this September," said Michael Chugg.
"I am delighted Alan Jackson is coming to Townsville," said Mayor Jenny Hill. "People across the north – from Mount Isa to the Gulf, from western towns and the cane-growing centres along the coast – will flock to the home of the Cowboys for what will be an incredible event."
Now in its sixth year, the CMC Rocks brand has established itself as the biggest international country and roots brand outside of North America, according to the promoters.
Both CMC Rocks the Hunter (in the NSW Hunter Valley) and CMC Rocks North Queensland draw fans from all states and territories as well as from overseas.
More artists are yet to be announced for the September event.
Weblinks – www.alanjackson.com, cmcrocks.com, www.deniutemuster.com.au.
Chart Update – O'Shea at number one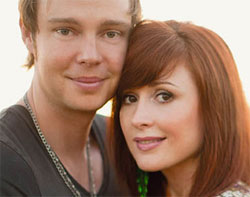 O'Shea have taken over the top spot on the national Country Tracks Top 30 singles chart this week with their hit Thank You, Angels.
The Troy Cassar-Daley/Craig Campbell duet The Sunshine Club is up one to number two while the former number one for America's Zac Brown Band, Goodbye In Her Eyes, is at three and Paul Costa's Big End Of Town is up three to number four.
The McClymonts' Little Beat Up Heart is steady at five, America's Carrie Underwood is at six with Two Black Cadillacs and Kaylens Rain Don't Even Go There is at seven.
America's Lady Antebellum and Tim McGraw are at eight and nine, respectively, with Downtown and One Of Those Nights while Amber Joy Poulton's Lovin' Is The Easy Part rounds out the top 10.
Bullet performers for the week include Kristy Cox's I Hate That I Still Love You (15 to 11), Natalie Howard's Hit The Hay (18 to 13), Catherine Britt & Tim Rogers' Troubled Man (22 to 19), Allan Caswell's It's A Country Song (24 to 21).
New entries to the chart this week are Jayne Denham with Addicted To The Diesel (in at 29) and The Harmonators with Everyone Thinks I'm Lonely (at 30).
The full chart can be viewed at – www.countrymusicradio.com.au.
---
MONDAY, MAY 20, 2013
Aussies on show in Nashville
A number of Australian country artists will perform in Nashville in curtain-raiser events leading up to the 2013 CMA (Country Music Association) Music Festival.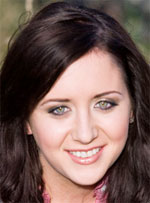 The first event is the CMA Global Artist Party which will be staged from 6pm (local time) on Monday June 3 at The Stage On Broadway.
Hosted by the United Kingdom's David Bradley, this, the 10th annual event, will feature Australian acts Kaylee Bell (Toyota Star Maker Winner and actually a New Zealander, pictured), Baylou, Natalie Howard and The Wolfe Brothers together with Brazil's Rodrigo Haddad, Canada's Jason Blaine and Small Town Pistols, New Zealand's Jody Direen, Sweden's Jill Johnson and UK guitar picker Richard Smith.
On Tuesday, July 4, from 6:15pm, the CMA Aristo Global Show will be held at The Second Fiddle and hosted by Australian broadcaster Ben Sorensen with Morgan Evans and Richie Scholl from Oz, Canada's Greg Hanna, Jason Hastie and Madison Kozak, Sweden's number one country music singer Hicks (Miqael Persson), Switzerland's Two Rocks Band and David Bradley and the duo Ward-Thomas (twin sisters Lizzy and Catherine) from the UK.
In other known Australian performances, Keith Urban will be playing one of the Festival's major venues, the L P Field, on Saturday June 8.
The known Australian contingent to CMA Music Festival time is not as big this year as it was last year although there will undoubtedly be other performances by any number of acts in America's Music City for the nation's biggest country music festival which runs from Thursday to Sunday June 6 to 9.
Weblink – cmamusicfestival.com.
---
THURSDAY, MAY 16, 2013
Double the country in the Clarence Valley
Country music fans in the NSW Clarence Valley region are in for a double treat this year with the return of the Grafton Fair Dinkum Country Music Round-Up in July and the launch of a new festival – the Clarence Valley Muster – in November.
Designed to showcase the best of Australian country music talent, both events are promising to bring in tourist dollars for local businesses.
The Muster will run over three days during Grafton's Jacaranda Festival from Friday November 1 to Sunday November 3.
Well-known country music industry identity Wendy Gordon is one of four organisers behind the new festival which will be held on her 25-acre property near Ulmarra. She says the idea has been almost three years in the making.
"We've already had very good indication of support from the community and we think this will be very good for the Valley as a whole, helping to promote the area, especially to the grey nomads," Wendy said.
"After a pretty tough year, Grafton and the region really needs something like this to celebrate."
Meanwhile the Grafton Country Music Round-Up has been moved forward and will run from Monday July 29 to Sunday August 4 at a new venue.
"This year, the festival will be held at the dog track," said Bob Vickers, a spokesman for the organisers. "I think the acoustics will be better and there will be plenty of sites available for vans," he said, adding if the demand was there, additional campers could be accommodated at the showgrounds or racetrack.
"The first year we had 32 vans and last year there were 80. If we can bring in 100 this year I'll be more than happy."
Bob said he welcomed the announcement of a new country music event for the region, saying there was more than enough interest for both.
"The more we can promote country music the better," he said. "I hope the new festival goes well."
Artists confirmed so far for the July event include Greg Bain, Alice Benfer, Lynne Bennett, Zeta Burns & Ian Hands, Len & Jeanne Connors, Bob Easter, Bec Hance, Slim Jones, Ken "Chainsaw" Lindsay, Reg Poole, Charmaine Pout, Buddy Thompson and Merv Webster.
Weblink – graftoncountrymusic.com.au.
---
WEDNESDAY, MAY 15, 2013
Rise and Shine Queensland
Rise and Shine Queensland is the title of a special tour currently underway in the sunshine state to raise the community spirit of Queenslanders after the severe weather that affected the state earlier this year.
The series of free community events features a range of family activities, a free barbecue and live entertainment with some of Australia's favourite performers.
The drug and alcohol free events have already visited Biloela, Bundaberg, Gympie and Rockhampton with performances from stars including Sahara Beck, Beccy Cole, Ash Grunwald, Ella Hooper, Gina Jeffreys (pictured), Karma Eebels and Texas Tea.
Upcoming events (in date order) are at...
Gayndah, Friday May 17, at the Gayndah Showgrounds, with Gina Jeffreys, Rachel Koster, Andrew Morris and Sue Ray.
Gatton, Saturday May 18, at the Queensland Uni Gatton Campus, with Halfway, Mental As Anything, Sue Ray and Karl S Williams.
Maryborough, Sunday May 19, at the Maryborough Showgrounds with Halfway, Mental As Anything, Sue Ray and Swing Alive.
Ipswich, Saturday May 25, at Limestone Park, with Deborah Conway, The Jungle Giants, Surfari Krishnas and Classik Nawu.
Tamborine Mountain, Sunday May 26, at Tamborine Mount Sports Association Grounds, with Deborah Conway, James Morrison, Margy Rose and Karl S Williams.
And Gladstone, later this year during the Queensland Music Festival's 2013 program.
The Rise and Shine Queensland tour is an initiative of the Queensland Government and the Queensland Music Festival and supported by ABC Radio.
---
TUESDAY, MAY 14, 2013
Lee's new single a tribute to Slim
Lee Kernaghan's latest single from his Beautiful Noise album is Flying With The King, a personal tribute to Australia's late King of Country Slim Dusty.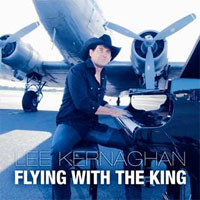 The release marks the 10th anniversary year of the passing of the iconic Australian country music legend and also comes in the form of a music video.
Flying With The King tells the story of one of Lee's most cherished memories with Slim... the story of an unforgettable Ansett flight from Sydney to Perth in the mid 1990s. Slim, who was by complete co-incidence seated alongside Lee, shared classic stories with him about his life and career.
The release co-incides with the launch of a petition to have Slim's June 13 birthday proclaimed as National Slim Dusty Day and a tribute concert – the Slim Dusty Birthday Bash – at Rooty Hill RSL.
On what would have been his Slim's 86th birthday, artists such including Kasey Chambers, Adam Harvey, The McClymonts, Shane Nicholson and The Wolfe Brothers will come together to perform at a special charity event to raise funds for Slim's final legacy, the Slim Dusty Centre at Kempsey, NSW.
Members of the public are being encouraged to sign the National Slim Dusty Day petition at www.slimdustycentre.com.au.
The Birthday Bash will be hosted by radio identity Ray Hadley and will also provide those attending with a "once in a lifetime" experiences to mingle with the stars.
"Inside each town that I visit, as I tour around this great country of ours, there is an undeniable spirit of Slim Dusty… in my heart, I feel Slim's spirit is still out there… travelling those country miles," Lee said.
Together with the release of the Flying With The King single is the announcement of the upcoming release of the Beautiful Noise – Deluxe Tour Edition with 18 tracks and nine videos on a combined CD/DVD package which will also feature special guest appearances from The Wolfe Brothers and other others.
The special release will be out on Friday, May 24.
Weblink – www.leekernaghan.com.
Chart Update – Zac Brown Band's second week at the top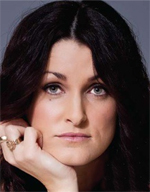 America's Zac Brown Band hands on to the number one position on the national Country Tracks Top 30 singles chart this week with their hit Goodbye In Her Eyes.
O'Shea's Thank You, Angels edges up one place to number two, as does the Troy Cassar-Daley/Craig Campbell duet The Sunshine Club to three while America's Tim McGraw is at four with One Of Those Nights.
Up two places each are The McClymonts' Little Beat Up Heart to five, Kaylens Rain's Don't Even Go There to six and Paul Costa's Big End Of Town to seven.
America's Carrie Underwood and The Band Perry are at eight and nine, respectively, with Two Black Cadillacs and Better Dig Two while Chelsea Basham's I Learned The Hard Way is at 10.
Bullet performers for the week include Amber Joy Poulton (pictured) with Lovin' Is The Easy Part (15 to 12) and Kristy Cox's I Hate That I Still Love You (18 to 15).
The full chart can be viewed at – www.countrymusicradio.com.au.
---
MONDAY, MAY 13, 2013
Karen's 10th album
This year marks another milestone for Blue Mountains (NSW) singer/songwriter Karen Lynne with the release of her 10th recorded album project Shine Your Light.
Karen's style has spanned country, bluegrass and Australian folk music across the years but has always been rooted in the tradition of the three.
Shine Your Light returns the artist to the heart of bluegrass but also shows a new side to her, that of her faith.
"It is a wonderful example of traditional 'bluegrass gospel' music and sets a new benchmark in Australia," said a spokesman for the artist. "The album was recorded in Nashville at the studios of iconic country singer Tom T Hall and his songwriting and life partner Dixie Hall, following an invitation from them after becoming the first official Australian "Daughter of Bluegrass".
Karen received that honour after contributing a song to the recently released US Pickin' Like A Girl project which has been a landmark in her recording career so far.
On recording in America for the first time, Karen saud: "It was a wonderful experience and yes, I have had a few sly quips from Australian industry people about not supporting our recording industry but hey, I've recorded nine albums here, so if that's not supporting them then I don't know what is!
And dare I mention that the big Australian record companies have been doing it for years. It's mostly Australian independent artists, not the recording companies, who have been keeping Australian recording studios in business to date and it's not fair to expect them to keep paying the big bucks when they can get a world class product for half the price.
"It's simply good business practice, and besides, in my case, it makes perfect sense to record bluegrass music where they know it best."
For Karen, finally making Shine Your Light has been a lesson in patience. "I have been wanting to make this album for a while, I even went so far as to put a deposit down years ago to ensure that it did happen. I lost that money, some self confidence and a lot of faith in the Australian CM Industry, but as usual I'm never down for long... forgiveness is very liberating and dwelling on the past is just a waste of energy!
"I've made a great record, with the best people and for all the right reasons," Karen said, and she is proud of her 20 plus years in the business.

Weblink – www.karenlynne.com.
---
FRIDAY, MAY 10, 2013
Star line-up for Slim's birthday bash
Hot on the heels of Wednesday's news of the push to have Slim Dusty's birthday proclaimed as Australia's National Slim Dusty Day comes the announcement of a celebration Birthday Bash for the King of Country.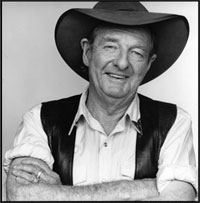 The "bash" will mark the 10th anniversary of the passing of the iconic legend of Australian music and industry friends aren't letting the occasion pass without recognising the milestone and assisting in bringing the multi-award winning artist's dream – the Slim Dusty Centre at Kempsey – to life.
On what would have been Slim's 86th birthday, artists including Kasey Chambers, Adam Harvey, Lee Kernaghan, The McClymonts and The Wolfe Brothers will come together on Thursday June 13 to perform at a special charity event in aid of raising funds for the Centre.
The Slim Dusty Birthday Bash will be held at Rooty Hill RSL and hosted by radio identity Ray Hadley. The gala event will not only contain memorable one-off performances by some of the biggest names in Australian country music but will also provide those attending with a once-in-a-lifetime experience to mingle with the stars.
"Platinum" corporate tables of eight are available with each table receiving a guitar signed by all the artists performing plus other Australian artists who are unable to be there on the night but who are supporting the on-going program to assist the Slim Dusty Foundation.
In addition to the guitar, each person at a "Platinum" table will receive an autographed album from each of the artists with some of the artists on the bill visiting tables throughout the night. "Gold" tables that provide other special benefits and rewards are also available. An auction of priceless items will be held at the event.
Non-corporate tickets are also available at $120 each as well as other ticketing options on offer. Tickets for the event are now on sale and can be bought by telephoning (02) 9625 5500 or by logging on to rootyhillrsl.com.au.
The event will be linked to multiple clubs around NSW and Queensland via a new system called Clubs Network Live. All licensed clubs are being invited to participate. This will enable people from all over Australia to join in on the night and clubs can run their own events and receive a live feed from Rooty Hill RSL Club to put up on the big screen in their auditoriums.
Fans from the Clubs Live Network will be able to participate in the auction live from their site. Interested clubs are asked to visit www.clubslive.net.au for more information or contact Ben Kelly on 02 9660 6969 or ben@clubslive.net.au.
Weblink – slimdustycentre.com.au.
---
THURSDAY, MAY 9, 2013
ABC releases Women In Song compilation
The ABC Country record label has released a new compilation album, Women In Song, dubbed "a celebration of great Australian female artists".
Inspired by the Golden Guitar-winning track of the same name, the album "celebrates the brilliance of our great female Australian country music singer/songwriters in all their glory," according to a spokesman for the label.
Women In Song features tracks from leading Australian artists Kirsty Akers, Catherine Britt, Beccy Cole, Dianna Corcoran, Tania Kernaghan, Anne Kirkpatrick, The McClymonts, Sara Storer, Jasmine Rae, Tamara Stewart and Felicity Urquhart.
Also included is a selection of tracks from up and coming stars Baylou, Kristy Cox, Jayne Denham, Stephanie Jansen, Kristy James, Tracy Killeen, Amber Lawrence and Aleyce Simmonds are also included.
Weblink – shop.abc.net.au.
Taylor down under again
American country superstar Taylor Swift will play another set of dates in Australia and New Zealand later this year.
The visit will be part of her "Red Tour" which is currently selling out in North America.
Australia and New Zealand are the first international markets outside of the USA to be announced for tour and will be the first time in 20 years that a solo female artist had headlined at "stadium" events in Australia (Madonna being the last in 1993).
The shows will play capital cities only... Auckland, Brisbane, Melbourne, Perth and Sydney.
Red Tour performances feature two multi-level stages, elaborate costumes, dancers, aerialists and changing sets in a concert event that provides non-stop action and state of the art technology, according to a spokesman for promoters Frontier Touring.
"Taylor constantly moves around the venue and uses different stages, giving every audience member a great seat. Taylor plays electric guitar, banjo, piano and acoustic guitar and changes costumes 10 times over the course of the evening. Her set features several songs from her record-breaking Red album, as well as new takes on several other fan favourites."
The seven-time Grammy winner writes all of her own songs and is the youngest winner in history of the American music industry's highest honour, the Grammy for Album of the Year. She is the only female artist in music history (and just the fourth artist ever) to twice have an album hit the one million first-week sales figure, and the first artist since the Beatles (and the only female artist in history) to log six or more weeks at number one with three consecutive studio albums.
Taylor has an album on Rolling Stone magazine's prestigious "50 Greatest Albums of All Time By Women" list. Time magazine has named her one of the 100 most influential people in the world and she is Billboard magazine's youngest-ever Woman of the Year.
The young star has career record sales in excess of 26 million albums and 75 million song downloads worldwide and has had singles top both the country and pop radio charts around the globe.
Pre-sale tickets for Taylor's 2013 down under tour will be available via frontiertouring.com/taylorswift this coming Tuesday and Wednesday, May 14 and 15 (or until pre-sale allocation is exhausted).
Weblink – www.taylorswift.com.
---
WEDNESDAY, MAY 8, 2013
Stars unite for National Slim Dusty Day
Some of the biggest names in Australia are leading a campaign to have Slim Dusty's June 13 birthday officially recognised as Australia's National Slim Dusty Day.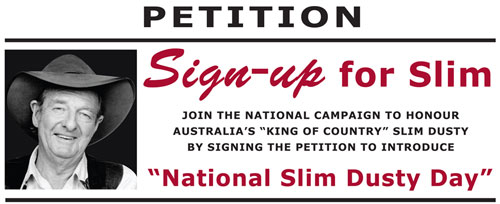 The campaign centres around a petition which will be presented to members of the nation's Federal Parliament.
Music historian Glenn A Baker said: "Slim Dusty Day is a day to celebrate our musical heritage. Slim Dusty articulated the very essence of Australia for a great many Australians."
With 2013 marking the 10th anniversary of Slim's passing (September 19, 2003), identities from across Australia and around the world have united to pay tribute and support the proposed National Slim Dusty Day initiative.
Stars already backing and supporting the proposal include Kasey Chambers, Beccy Cole, Ray Hadley, Adam Harvey, Lee Kernaghan, Dick Smith and Keith Urban and Nicole Kidman.
Dick said: "I urge everyone who shares my admiration of Slim, to get behind National Slim Dusty Day, to honour the man who etched our history into song. We must ensure that the legend of Slim Dusty and his Australian story – our story – is never forgotten.
"Slim Dusty is not only the voice of Australian country music, but the voice of the spirit of Australia," said Keith. "I was honoured to not only know him, but to call him a mate. We toured together, we recorded together, and I was forever changed by his passion for the music, the people, and the country he loved so much. Smart as a whip, funny as hell, as loyal as the day is long, and the perfect personification of what an Aussie is all about! Nic and I are both proud to add our voices in support of recognising June 13, nationally, as 'Slim Dusty Day'."
Lee said: "In the steps of Banjo Paterson and Henry Lawson, Slim Dusty embedded our culture and heritage into history. For over half a century Slim touched our hearts and minds through the music he made and the life he lived. National Slim Dusty Day is a way for all Australians to come together to celebrate our musical heritage, the people's King of Country and the everyday Australians who make our country great."
Australians are asked to register their support seeking the favourable consideration of the Australian Government to mark Slim's birthday – our story – as "National Slim Dusty Day".
The petition can be found here... slimdustycentre.com.au/signupforslim.htm.
The petition is hosted by The Slim Dusty Centre, a unique community project with national significance, primarily developed as a living museum, governed by a trust fund and designed to showcase more than 60 years of recording, performing and touring by Slim Dusty and preserving the valuable Dusty Family collection gathered from Australia throughout his lifetime.
Chart Update – Zac Brown Band at number one
Another foreign act has hit number one on the national Country Tracks Top 30 singles chart this week... the Zac Brown Band with their hit Goodbye In Her Eyes.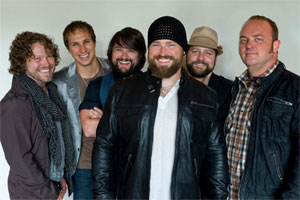 America's Tim McGraw is at number two with One Of Those Nights while O'Shea is at three with Thank You Angels and the Troy Cassar-Daley/Craig Campbell duet The Sunshine Club is at four.
America's The Band Perry is at five with Better Dig Two, Chelsea Basham's I Learned The Hard Way is at six and The McClymonts' Little Beat Up Heart is at seven.
Kaylens Rain's Don't Even Go There bounds into the top 10 at eight, as does Paul Costa's Big End Of Town at nine and Tracy Killeen's Driver's Seat is at 10.
Bullet performers for the week include Amber Joy Poulton's Lovin' Is The Easy Part (18 to 15).
The full chart can be viewed at – www.countrymusicradio.com.au.
---
TUESDAY, MAY 7, 2013
Vale – Greg Quill
Australian born singer/songwriter Greg Quill has died in Canada from complications from pneumonia after suffering health issues for a number of years. He was 66.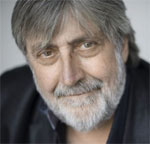 Paul Cashmere on Noise11.com reported that guitarist Sam See, who played with Greg in the band Southern Cross, had posted on Facebook: "Very sad to hear of the passing of Greg Quill. A significant hole has been left".
Greg was best known for the hit song Gypsy Queen, a major hit in Australia in 1972. He left Australia in the late '70s, moving to Canada where he was working as the senior arts columnist for The Toronto Star.
He began his career in Sydney in the late '60s, putting Country Radio, his first band, together in 1970.
The group signed to Infinity Records in May 1971 and recorded its debut Listen To The Children. In 1972, Kerryn Tolhurst joined the group and began a songwriting partnership with Greg. Together they wrote Gypsy Queen which reached number 12 on the Australian Top 40 in 1972.
Country Radio also had a second hit with Wintersong in 1973.
Paul further reported a message from Greg's family...
"As many of you know, Greg passed away suddenly... from complications due to pneumonia and a recently diagnosed case of sleep apnea. We appreciate all the messages of sympathy and support. We loved Greg very, very much and it is clear that many of you did too. Thank you for keeping Greg in your thoughts."
Greg died on Sunday afternoon. He is survived by his wife Ellen Davidson, daughter Kaya and a grandson.
New album from Grant Luhrs
This year, renowned country singer/songwriter and funnyman Grant Luhrs, has a new album release.
Full Moon Tonight is Grant's 13th album and he is celebrating with festival performances around the country and radio appearances.
The album features Grant's new single A Farming Man and Take Me To the Backyard which he wrote for the upcoming Australian movie "The Backyard Ashes" which stars Andrew Gilbert, Lex Marinos, Felix Williamson and John Wood.
This past 12 months has seen Grant perform at the Gympie Muster, Batlow Apple Festival, Tamworth Country Music Festival, the Cowell Ute Muster & Country Music Festival, Wagga's Stone The Crows Festival and last weekend's Charters Towers Country Music Festival.
He heads to Canberra this weekend to guest on ABC Radio's Ian McNamara's live show at the Canberra Theatre on Saturday night, Macca's highly-rated radio show "Australia All Over" on Sunday morning and then later that night another of Macca's live shows at Nowra's Shoalhaven Performing Arts Centre.
The Wagga Wagga local follows that up with an appearance at his hometown festival on Friday May 17 and then in October at the Parkes Country Music Festival and the Mary Gilmour Cultural Festival at Ariah Park.
Weblink – www.grantluhrs.com.au.
---
MONDAY, MAY 6, 2013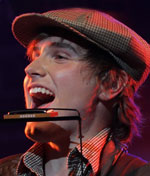 Australian ISC winners
Four Australian country writers have been announced as winners in the 2012 International Songwriting Competition.

Harry Hookey (pictured) from Cowarr in Victoria, a previous Telstra Road to Tamworth winner, took out the Unsigned category with his song Misdiagnosed.
And Paul Cowderoy, David Carter and Jane E Robertson won the People's Choice Award with their song Coming Home.
Weblink – www.songwritingcompetition.com.
Canterbury Country anniversary
The long-running Canterbury Country at Sydney's Canterbury-Hurlstone Park RSL Club will celebrate its 13th birthday this Thursday.
Stephanie Jansen, "Big" Ted Simpson and Ami Williamson (pictured) are the featured acts with Nicki Gillis and Bob Howe playing hosts and backing by the Hillbilly Heaven Band.
The show kicks off in the Club's Starlight Auditorium at 8pm and is free to Club members.
Weblink – www.shownet.com.au/canterburycountry.html.
---
FRIDAY, MAY 3, 2013
Third Gympie artist announcement
Classic folk/pop group The Seekers head the third artist announcement for this year's Gympie Muster.
In December, The Seekers celebrated 50 years since the four original members – Judith Durham, Athol Guy, Keith Potger and Bruce Woodley – first met and performed together.
Also announced as joining the Muster line-up are Busby Marou (pictured), the Australian country duo that has made a big mark on the contemporary music landscape since the release of their self-titled debut album in 2011.
"Busby Marou is a perfect fit for the 'Muster'," according to organisers. "Tom Busby's cheeky on-stage presence and Jeremy Marou's freakish musical ability on all instruments combine to deliver a distinctly Australian way of sharing stories."
Damian Howard, front man and songwriter for The Ploughboys, has also been added to the 2013 artist roster. He recently recorded his second solo album – Out Of My Hands.
Others to join this year's line-up are Muster favourite and recent Golden Guitar winner Peter Denahy, 2012 Gympie Talent Search winner Jessica Jade-Bruce, highly respected musician and singer/songwriter Brendan Radford, 2012 Muster People's Choice Winner Lance Friend, Brisbane party band Kelly's Heroes and America's John Stone.
Marco Gliori returns in 2013 to host the Muster Poets' Breakfast and new to this year's event will be performances from The Muster Ukes (aka the Brisbane Ukulele Music Society) who will also will conduct workshops.
Weblink – www.muster.com.au.
---
THURSDAY, MAY 2, 2013
Jimmy tribute
The legendary Jimmy Little will be honoured at a special show in Moruya on Saturday May 18 as part of the Eurobodalla River of Art Festival on the NSW South Coast.
This rare tribute gig will feature Jimmy's talented grandson James Henry (pictured) as lead singer. James grew up with Jimmy, touring with him and learning his music from a young age. Described as an established indie pop, folk rock singer/songwriter/guitarist, James was nominated in 2004 for Most Promising New Talent at the Deadly Awards.
James will be joined on the night by original band member Cyril Green plus Tony Green on bass and long-time collaborator Kenny Kitching on pedal steel. Guest drummer will be Jimmy's manager Graham "Buzz" Bidstrup from the Angels and Gang Gajang. A special treat will be country music star Emma Hannah on vocals.
Jimmy's original band – the Jimmy Little Trio – was formed in 1963 and consisted of guitarist Cyril Green, Doug Peters on drums and bassist Neville Thorne. They toured for more than 10 years and were the first Aboriginal country music band to release an album, to feature on Australian TV and to perform at the Sydney Opera House.
Jimmy, who died in April last year, performed at Prices Cafe in Moruya and the Moruya Golf Club during his 50 year career.
The May 18 tribute show will be staged from 7:30pm at the Moruya Golf Club, Further information can be obtained by telephoning (02) 4474 2300.
---
WEDNESDAY, MAY 1, 2013
Canberra festival name change
The annual Canberra Country Music Festival has changed its name to Canberra Country Blues & Roots Festival.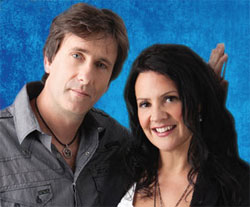 And there are good reasons, according to organisers...
"We have always had the full diversity of country with bluegrass, blues, gospel, roots, swing, traditional, contemporary, mountain, country rock, honky tonk, rockabilly and yes, even western," said a Festival spokesman, "but we could not get that message across" especially in the local market.
"Even to local media and more importantly the ACT government who have not financially assisted since we started. Funny how the name change has also widened perceptions and the doors are now opening," the spokesman said.
"Whilst travelling campers knew the scope of the Festival our reviews of the Canberra urban market indicated that they had very limited understanding or interest in what they perceived as a historic country event."
Organisers have also released their first list of performers for the Festival.
Golden Guitar winners Carter & Carter (pictured) have been booked, together with blues singer/player Anni Piper and indie country rock artist Mark Shay.
A highlight of this year's event will be the release of a new album – Heavenly Eyes – by Country Belle of the Yass Valley Louise Saint John.
Mark Shay is also the Festival's official Ute Muster Ambassador.
Weblink – www.canberracountry.com.
---
Click here for recent news
---