| AUSTRALIAN COUNTRY MUSIC NEWS – MAY 2012 | |
| --- | --- |
---
WEDNESDAY, MAY 30, 2012
Two new categories for the Golden Guitar Awards
Two new categories are being added to the Golden Guitar Awards (Country Music Awards of Australia).
Best Alternative Country Album of the Year and Top Selling International Album of the Year will be presented for the first time in January next year.
"It's an exciting year for the iconic Golden Guitar Awards with the introduction of two new award categories," said a spokesman for the organisers, the Country Music Association of Australia.
The eligibility criteria for several existing awards has also been modified, the spokesman said.
Material commercially released solely via recognised online retailers such as iTunes will now be eligible for all awards as will be material solely released on CD.
Album Of The Year will now be judged on-line by the entire judging panel and professional members of the CMAA.
An artist may be nominated for New Talent Of The Year one more time after being a finalist in that category (previously this was not permitted if the artist had been a finalist before in any category).
Criteria for APRA Song Of The Year has been updated to exclude songs that contain lyrics previously published as poems or ballads combined with new music or vice versa. Now, only newly written songs released for the first time during the eligibility period will be eligible.
And the deadline for receipt of materials by the CMAA is now the Monday after the last day of the eligibility period (rather than the last day of the eligibility period).
All details for the 2013 Awards are contained in the nomination information booklet which is now available from the CMAA, including by downloading at www.country.com.au.
Delivery details for physical and digital material as well as nomination forms will be posted on the website prior to the opening of nominations.
Nominations will open at 9am on Monday September 3 and close at 5pm Monday October 1.
Photo: CMAA Vice Chairman Rod McCormack (right) presents Keith Urban with his two Golden Guitars he won at this year's Awards. Keith was not able to attend the January ceremony.
Vale – Doc Watson
Doc Watson, the guitarist and folk singer whose flat-picking style is reputed to have elevated the acoustic guitar to solo status in bluegrass and country music, and whose interpretations of traditional American music profoundly influenced generations of folk and rock guitarists, died yesterday in America. He was 89.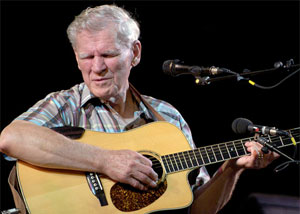 Doc, full name Arthel Lane Watson, had been blind since he was a baby and died after recently undergoing abdominal surgery, The Associated Press reported.
He came to attention during the folk music revival of the early 1960s. His mountain music came as a revelation to the folk audience, as did his virtuoso guitar playing.
Unlike most country and bluegrass musicians, who thought of the guitar as a secondary instrument for providing rhythmic backup, Doc executed the kind of flashy, rapid-fire melodies normally played by a fiddle or a banjo. His style influenced a generation of young musicians learning to play the guitar as folk music achieved national popularity.
"He is single-handedly responsible for the extraordinary increase in acoustic flat-picking and fingerpicking guitar performance," said Ralph Rinzler, the folklorist who discovered the player in 1960. "His flat-picking style has no precedent in earlier country music history."
Chart Update – Troy takes over the top spot
Troy Cassar-Daley's latest hit Live And Learn has taken over the top spot on the national Country Tracks Top 30 singles chart this week.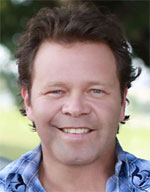 Beccy Cole's Waitress – number one for the last three weeks – is at two while The Bobkatz' Life's Like Fishin' is steady at three and Jasmine Rae's Let It Be Me edges up one place to number four.
Carter & Carter's A Good Life is up two more places to five, America's Alan Jackson is at six with You Don't Love Me Anymore and Adam Harvey's Dig Two Graves jumps three places to number seven.
Christie Lamb's Mr Wrong is at eight while America's Brad Paisley and Chris Young are at nine and 10, respectively, with Camouflage and You.
Bullet performers for the week include Jetty Road's Sweet Goodbye (15 to 11), Aly Cook's Midnight Sun (17 to 14), The Harmonators' Perfect Storm (18 to 15), Chelsea Basham's I Make My Own Sunshine (20 to 17), Camille & Stuie's Beverley Joy (22 to 18), The McClymonts' Piece Of Me (29 to 25) and Amber Lawrence's The Man Across The Street (30 to 26).
New entries to the chart this week include McAlister Kemp's Cool Beer Hot Women (in at 28).
The full chart can be viewed at – www.countrymusicradio.com.au.
---
TUESDAY, MAY 29, 2012
APRA winners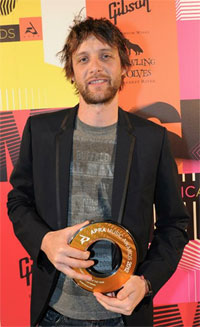 Shane Nicholson and Busby Marou have achieved notable wins at this year's APRA Music Awards announced in Sydney last night.
Shane took out Country Work of the Year for his Famous Last Words while Busby Marou (Thomas Busby and Jeremy Marou) were named winners of Blues & Roots Work of the Year with their song Biding My Time.
World-beating songwriter Wally De Backer (aka Gotye)  added to his numerous recent accolades by taking out three awards including the coveted, peer-voted APRA Song of the Year and the APRA Board of Writer and Publisher Director voted Songwriter of the Year.
It was the 30th year of the APRA (Australasian Performing Right Association) Awards.
Killian Gavin, Jonathon Hart, Timothy Hart, David Hosking and Jacob Tarasenko (aka Boy & Bear) were named Breakthrough Songwriter of the Year for their songwriting achievements on the debut album Moonfire.
Pay TV channel MAX will broadcast an exclusive APRA Music Awards special on Tuesday June 12 at at 8pm with an encore presentation at 10.30am on Thursday June 14 featuring exclusive interviews from the red carpet and backstage, as well as a wrap up of all the award winners.
Country's Felicity Urquhart featured during the Awards as a special guest presenter.
Weblink – www.apra-amcos.com.au.
Warren H honoured with top Indigenous award
The Australia Council's Aboriginal and Torres Strait Islander Arts Board (ATSIA) has presented Warren H Williams with the $50,000 Red Ochre Award, the nation's highest peer-assessed award for an Indigenous artist.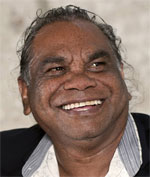 It was awarded to the Western Aranda country star for his outstanding contribution to the Indigenous arts at the fifth National Indigenous Arts Awards at the Sydney Opera House yesterday.
Also presented was the inaugural $20,000 Dreaming Award, for a young and emerging Indigenous artist, to Nakkiah Lui, a playwright from Western Sydney.
Two fellowships of $90,000 over two years were also announced, one going to musician Geoffrey Gurrumul Yunupingu and the other to "digital native" Jenny Fraser.
"Warren H Williams is a singer, musician and songwriter from Hermannsburg in Central Australia. While known widely as a country musician, he brings together many threads of the contemporary Australian sound, merging Aboriginal music with country and rock, bringing these musical genres on to a world stage," said Lee-Ann Buckskin, who was appointed Chair of the Australia Council ATSIA Board this week.
"Warren plays a vital and unique role in the Australian music industry," she said. "He's a quiet achiever who not only shows young people the way to have a successful career in the music industry, but also dedicates his energy to issues of health, Aboriginal rights and the environment.
"Whenever he talks, people listen; and when he plays, whether it's in the laneways of Melbourne, in youth centres in Alice Springs, or live on national television, crowds are mesmerised by his music."
The turning point for Warren's career came when he joined with John Williamson to sing Raining On The Rock. The duet became an anthem for reconciliation and one of Australia's most recognised country songs.
Warren's achievements have been recognised through many awards including NAIDOC Artist of the Year in 2006, the Country Music Centenary Medal via the Country Music Association of Australia in 2004 and a Golden Guitar with John Williamson and Amos Morris in 2009 for Australia Is Another Word For Free.
To date, Warren has released nine albums. His latest offering is a move away from country music to a language album Winanjjara, or "song man" in the Warumungu language. It was recorded with the song men of Tennant Creek and sung in two of his maternal ancestors' languages, Warumungu and Western Aranda.
With his Red Ochre prizemoney, Warren plans to go to America's country music capital, Nashville, to create an album.
"If there is anyone who deserves to be acknowledged for his integrity, commitment and compassion towards his fellow Aboriginal artists and community, it is Warren H Williams," Lee-Ann said.
Previous recipients of the Red Ochre award have included Archie Roach last year and the late Jimmy Little in 2003.
Geoffrey Gurrumul Yunupingu will use his fellowship to create a large-scale music and surround multi-screen sensory installation with imagery drawn from his homelands. Audiences of his new digital installation will be able to hear and smell the ocean and experience the land and community of the remote Elcho Island.
Weblink – www.warrenhwilliams.com.
---
MONDAY, MAY 28, 2012
Hayley wins Trans Tasman
Hayley Smith (pictured) from New Zealand has won this year's Trans Tasman Entertainer of the Year title on Norfolk Island.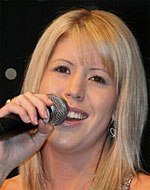 Hayley won the prize from runner-up Daniel Cosgrove, also from New Zealand.
Brodie Holmes from Australia was presented with the Kathy LeCren Most Promising trophy while Vickie Evans, another New Zealand entrant, won the Allen Buffett perpetual trophy for Most Original Song (Lipstick Stains) and the Dead Ringer Band Encouragement Award.
Non-placing contestants this year were Craig Adams from New Zealand, Codee-Lee Down from Australia and Matthew McNeilly from New Zealand.
Last year's title winner, Australia's Melody Feder, was on hand to pass on the crown to Hayley.
Organisers say the venue was packed for "an excellent night of entertainment featuring some very talented contestants".
Overall, the 2012 Norfolk Island Country Music Festival, which hosts the Trans Tasman, was a resounding success, they said.
"We had in excess of 400 people converge on Norfolk Island from Australia and New Zealand for the festival (which) started with the New Zealand Showcase featuring Phoebe Ball, Brendon Ham, Chet & Melissa O'Connell, Georgia Trebilco-Baker and headliner Suzanne Prentice, all backed by the wonderful band The Huckleberries. 
"The next night showcased the Australians with Tamara Stewart, Nathanial O'Brien, Carter Edwards, Rodney Vincent and headliner Graeme Connors. Graeme was a hit with the audience and is a Norfolk Island favourite.  He was supported by Tim Wedde and backed by the Smokin' Crawdads band."
Next year's Norfolk Island Country Music Festival and Trans Tasman Entertainer of the Year quest will run from Sunday to Sunday May 19 to 26.
Weblink – www.norfolkislandcountrymusic.com.
Laura Country
The town of Laura in South Australia's Southern Flinders Ranges will stage its second country music festival in July.
"Laura Country" – as it's billed, will be staged over three days this year, Friday to Sunday July 27 to 29.
Organisers say the main objectives of the event are to promote country music in the area and to expose local artists and musicians to their peers... "an introduction, through which they will gain experience to further their careers in country music" and to raise funds for community projects.
A Friday night cabaret will feature The Black Hats and walk-up artists.
A talent quest will be conducted on the Saturday while Wayne Horsborough (pictured) and the Howie Brothers will appear in the evening.
On Sunday morning, guitar virtuoso and Roll of Renown legend Lindsay Butler and his wife and partner Shaza Leigh will conduct a workshop with an open house kicking off at 11 with Lindsay, Shaza, Melody Feder and Heartland.
"With the backing from a professional country music band, Murray Mac & True Grit, an opportunity will be created for all aspiring artists from all age groups to show off their talents in an atmosphere not normally available in regional areas," organisers say.
All activities will be held under cover in the grounds of the Laura Memorial Civic Centre with food and bar facilities available.
"This event is a unique opportunity to fill a gap in the SA Country Music yearly program by developing a major country music event in the Southern Flinders Ranges region; widespread interest, support and enthusiasm indicate a very successful future for the venture," organisers say.
---
FRIDAY, MAY 25, 2012
Toyota to sponsor Hats Off
Tamworth's mid-year country music festival will get a big boost this year following the announcement that Toyota is to be the name sponsor of the event, according to organisers.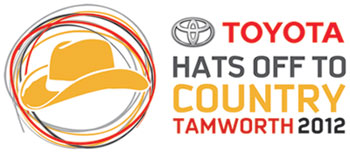 Toyota Hats Off to Country will run in Tamworth featuring more than 60 individual country stars in dozens of events and activities over four days and nights from Thursday to Sunday, July 5 to 8.
"Toyota's sponsorship with very short notice is further evidence of their continued support for the country music industry and in particular anything to assist emerging talent," said Barry Harley, Chairman of the Tamworth Country Music Stakeholders Group which is now taking a leading role in the co-ordination and promotion of the Hats Off festival.
"Although we accept that Hats Off will never rival the January festival, with the commitment of the Stakeholders group and the likelihood of continued sponsorship from Toyota, the future of the mid-year event now seems assured," he said.
"Because of Toyota's association, the group can now approach all stakeholders and media groups to assist in the marketing of the event. Our involvement may be a little late but we are confident we can lift the profile and the result for all concerned at Toyota Hats Off to Country 2012.
Artists confirmed for the festival at this stage include Greg Bain, The Blowflies, Bowen & Clair, Brothers3, Col Finley, Mal & Janet Gallagher, Lynette Guest, Kevin Harris, Ged & Trudy Hintz, LeAnne King, Dianne Lindsay, Bruce McCumstie, Peter McWhirter, Luke O'Shea, Paully & Chris from Simply Bushed, Lorraine Pfitzner, Alby Pool & No City Limits, Peter Simpson, Harley Smith, Col Taylor, Those Gals, Viper Creek Band, Rodney Walker and Wendy Wood.
These names and more will play at local pub and clubs and at special shows as diverse as a country music themed Christmas In July at Nundle's Dag Station on the Sunday of the festival.
Well known venues like West Leagues and Wests Diggers clubs, The Pub, Southgate Inn, the Longyard Hotel, Good Companions and Locomotive hotels have already announced their festival programs and more will be announced as other venues come on board.
More than 40 new rising stars of country music will also feature as junior and senior graduates of the 2012 Academy of Country Music courses run in the two weeks leading up to Hats Off by the Country Music Association of Australia.
The junior graduation concert is set for the Thursday night while the senior graduation concert will be a main attraction of Toyota Hats Off on the Saturday night.
And this year, the local Capital Country Music Association is re-instituting its Winter Junior Talent Quest that will bring dozen more hopefuls to the Country Music Capital.
The talent quest will run on the Friday of the festival, extending into the Saturday subject to numbers with a winners concert set for the Saturday afternoon.
Major year-round country music attractions will operate as usual, some with extended hours for Toyota Hats Off to Country.
These include the Australian Country Music Hall of Fame in Brisbane Street, the Big Golden Guitar Tourist Complex on the Sydney Road and the Walk A Country Mile interpretive centre at the Tamworth Visitor Information Centre in Peel Street.
The Hall of Fame continually updates its exhibits and is also expected to have a couple of extra activities for Toyota Hats Off.
And the Big Golden Guitar has expanded its display attractions into new areas that many visitors to Tamworth may not have seen before.
Toyota Hats Off to Country now has its own website… www.hatsofftocountry.com that has the latest news and information about the mid-year festival including the festival program which is being updated on a daily basis.
---
WEDNESDAY, MAY 23, 2012
Col celebrates 10 years
Leading country singer/songwriter Col Finley is celebrating 10 years in the business this year with four albums under his belt and a "Let's Get Dirty" tour.
In the past decade, Col has taken our numerous awards and toured both in Australia and overseas. He currently calls Tamworth, Australia's Country Capital, home where he lives with his wife, also an independent country artist, Nellie Donovan and their young sons Levi and Diesel.
Describing him as "the working class man's country music hero" his management says "as a performer, Col Finley speaks of tough times, good times, heartache and love. He's a singer, songwriter born in the heartland, epitomising the Australian spirit. On stage and off, he gives it all he's got.
"With his four albums, a string of number ones, touring nationally as well as five years in America and performances at every major Australian country music festival, the last 10 years has been an incredible ride."
Col's six month tour schedule began in outback Queensland at Cunnamulla's Music in the Mulga three day festival earlier this month, and will be followed by gigs in Noosa in June before the start of the Gympie Muster and the increasingly popular Kilcoy Jimna Mountain Park Mud Bulls and Music festival in November.
The recording artist features wife Nellie together with Chad Shuttleworth and The Blind Loves in what he calls his "Let's Get Dirty" tour.
A national tour spanning six months, kicks off in Tamworth in August.
Two tracks from Col's latest album Paradise are set for release in the coming months, Love Is Blind this month and Dirt scheduled for August, around the time Col and support acts tour the east coast.
Weblink – www.colfinley.com.au.
Chart Update – Beccy's third week at the top
Beccy Cole's latest hit Waitress has a stranglehold on the number one position for the third week on the national Country Tracks Top 30 singles chart this week.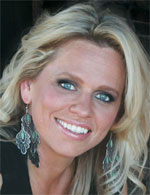 Troy Cassar-Daley's Live And Learn jumps a further three places this week to be at number two, as does The Bobkatz' Life's Like Fishin' to number three while Christie Lamb's Mr Wrong is at four.
Jasmine Rae's Let It Be Me is another one up three places to fifth position, Morgan Evans' Live Each Day is at six and Carter & Carter's A Good Life is up two to seven.
America's Alan Jackson is at eight with You Don't Love Me Anymore, McAlister Kemp's Country Proud is at nine while Adam Harvey's Dig Two Graves jumps four places to enter the top 10 at 10.
Bullet performers for the week include Jetty Road's Sweet Goodbye (19 to 15) and Bob Corbett's Lucky Country (28 to 25).
New entries to the chart this week are The McClymonts' Piece Of Me (in at 29) and Amber Lawrence's The Man Across The Street (at 30).
The full chart can be viewed at – www.countrymusicradio.com.au.
---
MONDAY, MAY 21, 2012
New from Keith
Keith Urban has released a new "best of" album – The Story So Far – which has debuted on the Australian album chart this week at number one.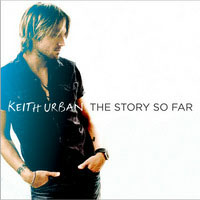 It's the first time the international country star has come in at number one on the chart, compiled by ARIA, the Australian Recording Industry Association.
The album, which features 19 of the most popular songs from his Get Closer, Defying Gravity, Love Pain & The Whole Crazy Thing, Be Here and Golden Road albums also includes a previously unreleased song, For You from the "Act Of Valour" movie soundtrack as well as eight songs not previously released as part of a hits collection.
Billed as Keith's "definitive hits collection" The Story So Far, includes 14 of his US number one hits.
Although Keith has had huge chart success in Australia as well as America, this is his first number one position on the Australian mainstream albums chart and can be attributed to his increased profile via the hit television talent search "The Voice".
He has previously had three number ones on the Country Albums Chart and has had a number one DVD with the platinum selling Love Pain & The Whole Crazy World Tour.
Keith recently had another US number one with the song You Gonna Fly which was his third consecutive US number one from the Get Closer album following the chart toppers Without You and Long Hot Summer.
"I'm totally blown away Australia," Keith said when he heard the news of his number one debut, "thank you all SO much for the love and support..."
All of the albums from which the songs on The Story So Far have been taken are popular releases in Australia with each of them achieving ARIA sales recognition. Be Here is triple platinum (for sales of more than 200,000), Golden Road, Defying Gravity and Love Pain & The Whole Crazy Thing' are certified platinum (for sales of at least 70,000 ) while Get Closer is just shy of platinum sales accreditation.
Altogether, Keith has sold almost a million albums in Australia and more than 15 million albums globally.
Weblink – www.keithurban.net.
Catherine to play major American folk festival
Catherine Britt has been invited to perform at one of America's major folk festivals, the 2012 Woody Guthrie Folk Festival in Oklahoma.
The festival, that commemorates the life and music of folk legend Woody Guthrie who would have been 100 this year, will be staged in Woody's hometown, Okemah, from Wednesday July 11 to Sunday July 15.
Catherine came to the attention of festival organisers while recording her fifth studio album in Austin, Texas.
More commonly known as "WoodyFest" by attendees, the festival was founded in 1998 and has attracted over the years, among many others, stars like Billy Bragg, Jackson Browne, David Crosby, Arlo Guthrie, Wanda Jackson, Shawn Mullins, Graham Nash and Kevin Welch plus eliza Gilkyson, Jimmy LaFave and Lloyd Maines all of who appear on Catherine's new album.
This year's line includes, as well as Catherine, Sam Baker, Billy Bragg, Judy Collins, Arlo Guthrie, Jimmy LaFave, Lloyd Maines, the Red Dirt Rangers and Kevin Welch.
Catherine's new album, titled Always Never Enough, will be out in August.
Weblinks – www.catherinebritt.com, www.woodyguthrie.com.
---
FRIDAY, MAY 18, 2012
Paul signs to Core
Multi award winning Australian country singer, songwriter and recording artist Paul Costa has signed to the Core Music label.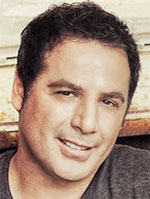 He joins established label artists Lachlan Bryan, Beccy Cole, Gina Jeffreys and Amber Lawrence and developing act The Apprentices.
Paul said signing to Core was a natural progression given that label owner Rod McCormack came on board for his first album Walking In These Shoes in 2004, Restoration in 2007 and In This Life in 2009 which included the hit Survivor 1932. This track earnt Paul three Golden Guitar nominations including for Male Artist of the Year alongside James Blundell, Adam Brand, Troy Cassar-Daley and Keith Urban.
The rising star's fourth solo album, Wheels & Steel, will be released through Core.
"I'm very happy to be signed to Core Music," Paul said. "It feels like home here. Wheels & Steel is the fourth album working with Rod as producer and I'm excited with the tough new sound and selection of songs. I can't wait till it's out there!"
Eleven of the tracks on the album were co-written by Paul himself, with collaborators Rod McCormack, Drew McAlister, Matt Scullion and Tamara Stewart. "One is a gift from Drew and legendary songwriter Allan Caswell," Paul said, "and the remaining track is a barnstorming cover of Joe Camilleri's classic Chained To The Wheel."
A host of top country session players and guests joined Paul in the studio for his latest work including Scott Bird (harp), Mitch Farmer (drums), Mark Punch (guitar) and Bill Risby (piano). Amber Lawrence sang a duet on Chained To The Wheel.
The first single off the album will be Tractors & Bikes due to be released on Friday June 15. The album will be released on Friday July 20 with distribution by Sony Music Australia.

Weblink – www.paulcosta.com.au.
And Tania releases Greatest Hits
Tania Kernaghan has released a Greatest Hits CD and DVD.
The release is billed as "a collector's pack" with 20 of Tania's ground breaking songs.
Included are Boys In Boots, Dunroamin' Station, Harley McTaggart, Nine Mile Run and When I Ride.
The award winning duet with her brother Lee of the John Williamson song A Bushman Can't Survive is a highlight among the tracks.
The DVD component includes more than two hours of exclusive video content such as music video clips, an "up close & personal" interview with Tania, featurettes, galleries and more.
One of the highlights of the DVD is the special video for her song Here's To Us which features many Tania Kernaghan fans from around the globe who submitted photos with their partners celebrating true love.
A "Personally Autographed Limited Edition" copy of the collectors package is available exclusively to order from Tania's webstore by clicking here.
---
WEDNESDAY, MAY 16, 2012
Slim Dusty Day
The Slim Dusty Foundation has launched a commemoration to mark Slim Dusty Day – Slim's birthday – annually on June 13.
This year will be the first Slim Dusty Day – "a celebration of the life and times" of Australia's King of Country Music – and the Foundation is calling on members of the public to share their memories and photos of Slim.
"What's your favourite memory of Slim Dusty?" the Foundation asks. "Do you have a photo that was taken with him? Where were you when you first heard Slim singing on the radio or saw him perform live?
"Members of the public are invited to openly share a special memory of Slim, or the influence he may have had on their life or that of a family member.
Memories are to be submitted in the form of a photo accompanied by a written recollection, or simply in a brief letter or email. School students are invited to participate by designing a poster that portrays the impact Slim Dusty has had on their life.
Selected submissions will be displayed at the Centre for media publication and promotion through the Slim Dusty Centre website.
A small group of people who send in their memoirs will receive a special invitation to the Slim Dusty Centre in Kempsey, NSW, on Slim Dusty Day, to meet with members of the Slim Dusty family and the Foundation team, and talk about their recollections with media representatives who will be on site for the occasion.
Kingsley Mundey, who lived in the small western Queensland town of Julia Creek, vividly remembers a night in the early 1960s when Slim, Joy and family arrived with their crew in bondwood caravans and set up in the Julia Creek Town Hall.
"In those days, the road between Townsville and Mt Isa was all dirt and no one in their right mind travelled them unless you had to, and certainly Slim and the family were the only entertainers who ever came to Town," Kingsley said.
"Slim was a true legend of the outback because he was the only one who cared enough to cross the rough outback roads to entertain the people. He couldn't have done it for the money – there had to have been a higher ideal because he'd never get rich in the bush... but everyone, man, woman and child, had a Slim record to play on the radiogram.
"People came from far and wide to see them play. Family is real important in the outback so to have a family of entertainers come to us folks in a little outback town was a big thing – that's how they developed respect and a massive following. They understood us and were part of us and their songs talked about our way of life."
Kathryn Yarnold, Chief Executive of the Slim Dusty Foundation, said it was important to maintain the legend of "The Man Who Is Australia".
"Slim sang about everyday people, bush yarns and our outback culture, clearly relating to the ordinary Aussie in a humble way that won him the admiration of a nation," Kathryn said. "His stories at that place and time are quickly becoming recollections of our past with a strong historical value, and must be preserved."
Submissions must be posted to the Slim Dusty Foundation, PO Box 70, Kempsey, NSW, 2440, or sent by email to kathryn.yarnold@slimdustycentre.com.au by Friday June 1. "Please only send copies of photos, as photos and submission documents unfortunately cannot be returned."
Enquiries can be directed to telephone (02) 6562 6533 or Freecall 1800 18SLIM or by email direct to Kathryn.
Weblink – www.slimdustycentre.com.au.
Chart Update – Beccy still at number one
Beccy Cole's latest hit Waitress remains at number one for the second week on the national Country Tracks Top 30 singles chart this week.
McAlister Kemp's Country Proud is steady at number two while Christie Lamb and Morgan Evans each edge up one place to be at three and four, respectively, with Mr Wrong and Live Each Day.
Troy Cassar-Daley's Live And Learn jumps three places to number five, The Bobkatz' Life's Like Fishin' edges up one to six and O'Shea's When The Girls Get Together is at seven.
Jasmine Rae's Let It Be Me is up two to eight, Carter & Carter's A Good Life is steady at nine and Kristy Cox's Little Bit Of Wonderful is at 10.
Bullet performers for the week include Adam Harvey's Dig Two Graves (17 to 14), Aly Cook's Midnight Sun (20 to 17), The Harmonators (pictured) with Perfect Storm (21 to 18) and Jetty Road's Sweet Goodbye (22 to 19).
The full chart can be viewed at – www.countrymusicradio.com.au.
---
MONDAY, MAY 14, 2012
Allan launches action against Sony
Leading Australian songwriter Allan Caswell has launched a lawsuit against his publishing company, Sony ATV Music Publishing Australia, for failing to collect royalties from an American band who allegedly "ripped off" his song.
In an article in yesterday's "Sunday Telegraph" it was reported the suit was for the company "failing to collect royalty from a top US band...".

The article said Allan launched the legal action arguing the music giant "didn't do its job" by not collecting payments from American country band Alabama.
Alabama went to the top of the US charts in 1982 with the song Christmas In Dixie which he claims has identical parts to his 1979 classic On The Inside, the song that became a hit for Lynne Hamilton, topping the charts in Australia and reaching number three in the UK.
The television program that used the song as its theme aired in Britain and the US as "Prisoner: Cell Block H".
Allan said he originally thought it was unlikely that the publishing company would pursue Alabama on his behalf in a plagiarism lawsuit because the band was also represented by Sony.
The matter will return to the NSW Supreme Court in June for an update on whether evidence subpoenaed from Sony's New York offices can be found.
"It's not a plagiarism lawsuit," Allan said, "it's about getting my publishing company [Sony] to do their job. I'm saying I wrote it first, they used some of it in their song and now I want to be compensated for it."
Sony reportedly said it would defend the claim.
New Tamworth radio program highlights industry strength
A new program on Country Music Capital's 2YOU FM highlights the developing strengths of Tamworth as a music industry centre, according to host Steve Charles.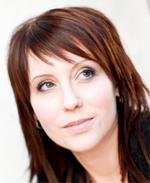 "Tamworth has had a major resurgence over the past 12 months of original music recordings, touring acts either coming to record here or base them self here and now (and) professional video clip production," Steve said, "finally solidifying the city as the place to go for artists who are looking for the complete package outside of the metropolitan area."
The program – "The Tamworth Hour" – goes to air every Thursday from 4pm.
It is billed as "bringing you an hour of music recorded and produced... in Tamworth that is enjoying local, national and international attention by independent and label acts from blue/roots, country, rock, dance, alternative and many other styles, as well as news from the studios, artists and video producers".
"The 'Tamworth Hour' gives local listeners a chance to hear what the rest of the world is downloading and enjoying and along with the current new crop of recordings, 'Charlie' will also be presenting a range of recordings from yesterday's popular Tamworth recordings as well," said a spokesman for the station.
Some of the artists to be featured on the program this week include 8 Ball Aitken, Lawrie Minson, Carolyne Morris, Blake Saban 3, Nicole Taylor, Sally Anne Whitten (pictured), John Williamson and Wanita (the "Queen of Australian Honky Tonk").
---
FRIDAY, MAY 11, 2012
Redcliffe Palms of Honour Day
The 13th annual Redcliffe Country Music Club Palms of Honour Day will be held this Sunday, July 20.
The day honours both performers and workers who have dedicated their lives and given service to country music.
Palm Prints are immortalised in concrete and then set into the lawn in front of the Redcliffe Club clubhouse.
This year's honourees are to be Norma O'Hara Murphy (pictured), Reg Oliver, Jim & Carolyn Pierce, Karen Molkentein & Robin Pengelley.
The day starts at 10am On Sunday May 20 at the Dalton Hall, Redcliffe Showgrounds.
Shandell releases EP and clip
Rising country star Shandell has released a new EP and associated video clip of her song Baby You Broke It.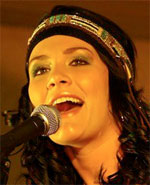 Produced by Matt Fell, the EP, which also includes Shandell's song Rodeo Girls, is a follow-up to her 2009 release Take It Or Leave It. The new video clip has been produced by Duncan Toombs and shot at The Ritz in Double Bay.
Rodeo Girls was written as part of Shandell's trip to Nashville last year that saw her perform as part of the Americana Festival and write with some of the city's most respected writers.
Both the new EP and video clip will be officially launched at the Dimbulah Lions Festival on Saturday May 26.
Baby You Broke It was released to radio in March.
The Dimbulah festival will also be in celebration of the Year of The Farmer with family entertainment.
This release will be followed up by a headline performance during the famous Weipa Fishing Classic over the June long weekend.
B.B Simon in California, outfitters for many celebrities including Alan Jackson, have signed on as Shandell's first international sponsor.
Born and raised in Dimbulah, west of Cairns in Queensland, Shandell says she has two passions: music and rodeo, where she continues to compete on the Queensland rodeo circuit.
Shandell will promote hew new release via a national tour later this year.
Weblink – www.facebook.com/shandellmusic.
---
THURSDAY, MAY 10, 2012
Federal Government contributes to statue appeal
A $30,000 grant from the Federal Government has taken the fundraising for the Slim & Joy Statue
Appeal to over halfway.
Chairman of the Appeal Committee John Sommerlad said the Committee had approached Member for New England Tony Windsor some time ago to ask the Commonwealth to support funding from State and Local Governments.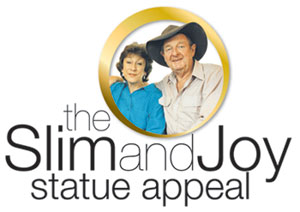 Tamworth Regional Council has committed $50,000 to the project while in January, NSW Premier Barry O'Farrell announced his state government's contribution of $10,000.
The statue, to be erected in Tamworth, will recognise the huge contribution Slim Dusty and Joy McKean have made to Australia's musical heritage and for the important part they played in helping to
establish Tamworth as Country Music Capital.
"Their active involvement over four decades has helped the Tamworth Country Music Festival become one of the world's major music events," John said, helping the city "develop its Country Music Capital brand."
Tony Windsor said he was delighted "the Slim and Joy Statue" would receive $30,000 from the Federal Government. "Tamworth and the New England owe Slim Dusty and Joy McKean a great deal for their contribution over many years to making Tamworth 'Country Music Capital', as well as their great contribution to the
Australian country music industry.
"The benefits have flowed to the region with many visitors making the pilgrimage to Tamworth for the
festival now for 40 years," Mr Windsor said.
"It was an honour for me to act upon the request of the Slim & Joy Statue Committee to seek a
$30,000 contribution. I congratulate the committee on its efforts and thank the Federal Government for
its contribution along with all the other very kind contributors to the statue," Mr Windsor said.
To be created by well-known sculptor Tanya Bartlett (Tanya also did the Smoky Dawson statue that was unveiled in January), the Slim & Joy statue is planned to be sited in a prominent position in the city's CBD. It is anticipated it will quickly become a major tourist attraction after it is unveiled in January 2014.
With about half the required funding being covered by Government grants, the pressure is now on the
Tamworth community and the country music fraternity to contribute the balance. Already fundraising
has commenced and donations from all over the nation are being received for the project which will
cost $180,000.
---
WEDNESDAY, MAY 9, 2012
New bluegrass festival for SA
Details have been announced for a new bluegrass festival at Wirrina Cove, South Australia.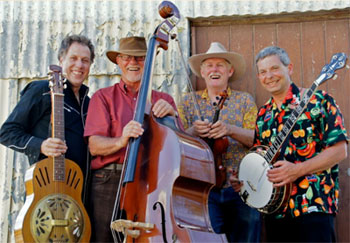 The inaugural Wirrina Bluegrass Festival, organised by the Yankalilla Acoustic Music group, will be held from Friday to Sunday, September 7 to 9.
South Australian bluegrass bands The Cherry Pickers, Cripple Creek (pictured), Old South Bluegrass and Tombstone String Band will headline the festival program.
Over the last 40 years bluegrass music in South Australia has become increasingly popular and has a strong grassroots following, festival organisers say.
The event will take place at the Wirrina Resort. Wirrina Cove is 90km south of Adelaide and offers "an excellent festival location where musicians and audience can find accommodation, food and an opportunity to perform and listen in a range of venues," the organisers say.
Weblink – wirrinabluegrass.com.
Chart Update – Beccy takes top spot
Beccy Cole's latest hit Waitress takes over the number one spot on the national Country Tracks Top 30 singles chart this week.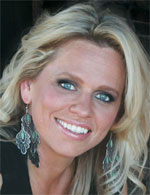 McAlister Kemp's Country Proud, number one for the last two weeks, drop to number two while O'Shea and Christie Lamb are steady, respectively, at three and four with When The Girls Get Together and Mr Wrong.
Morgan Evans Live Each Day is up two to five, Kristy Cox's Little Bit Of Wonderful is steady at six and The Bobkatz' Life's Like Fishin' is at seven.
Troy Cassar-Daley's Live And Learn bounds into the top 10 at eight, Carter & Carter's A Good Life edges up one place to number nine and Jasmine Rae's Let It Be Me enters the top 10 at 10.
Bullet performers for the week include Adam Harvey's Dig Two Graves (20 to 17), Peter McWhirter's How Can I Let You Go (22 to 19), Aly Cook's Midnight Sun (23 to 20), The Harmonators' Perfect Storm (24 to 21), Jetty Road's Sweet Goodbye (26 to 22), Chelsea Basham's I Make My Own Sunshine (27 to 24) and Camille & Stuie's Beverley Joy (29 to 26).
New entries to the chart this week include Bob Corbett with Lucky Country (in at 29).
The full chart can be viewed at – www.countrymusicradio.com.au.
---
TUESDAY, MAY 8, 2012
Urban Country success
Crowds flocked again to this year's Urban Country Music Festival in Caboolture at the weekend.
Moreton Bay Regional Council's Division Three Councillor Greg Chippendale said the weekend had included some magnificent musical talent and entertainment.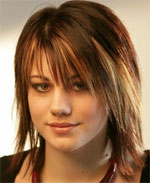 "Thousands of families and country music fans made the most of the sunny weather converging on the four day country music event. The Friday and Saturday night concerts starring Lee Kernaghan, Shannon Noll and more proved a hit along with Friday's Rodeo and Sunday's Urban Blaze Concert," he said.
"For many festivalgoers, their days were spent enjoying the entertainment at the Caboolture Historical Village, which included a host of entertainment including Urban favourite Guy Mclean in the Stockman's arena. Monday's Gospel and The John Cash & Friends tribute show also drew huge crowds at the Village."
Tomorrow's stars were given a chance to shine throughout the weekend, through busking, the walk up stage and the Festival's Voice of Urban Country talent search.
"A big congratulations goes out to Melissa Partridge (pictured) of Morningside," Greg said, "who took out our top prize... on Sunday night."
Melissa has grown up with country music and after winning the talent search is looking forward to furthering her music career and recording her first single.
Hayley Wilson of Aspley won the competition's seniors title, with Taylor Moss of Noosa crowned the junior winner.
Brie Walford took out first place in the busking competition, with Jahmarley Dawson winning the people's choice award.
The event owed its success to not only the council staff involved in organising the weekend, Greg said, but the backing of local businesses, sponsors "and, of course, our hard working and dedicated volunteers".
"A big thanks also goes to our local radio station 101.5FM and the Historical Village and it's volunteers."
Weblink – www.urbancountry.com.au.
Suzanne releases first album in 15 years
New Zealand country music legend Suzanne Prentice has released her first new studio album in 15 years.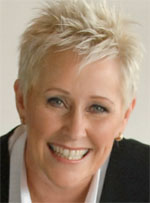 I'll Do It All Over Again is the title of the new release, a project Suzanne has been working on over the past five years.
After researching and accumulating a long song list, Suzanne entered producer Mike McCarthy's Orewa studios in February to record the final selection. The end result, in Suzanne's own words, is "the best album I have ever recorded. I couldn't be happier with it".
"There are some timeless classics that I have put my own unique spin on as well as a few surprises!"
During a 40 year career, which has been generally managed by herself, Suzanne has amassed quite a list of personal achievements and an impressive array of awards.
From the early beginnings of winning a talent competition at aged 12, through to performing at Wembley stadium alongside the likes of Emmylou Harris, Kris Kristoffeson, Willie Nelson and Tammy Wynette... to winning the Female Vocal Golden Guitars in 1974, 1977 and 1978... to the Recording Industry Association of NZ Best Female Vocalist award in 1982, NZ Entertainer Of The Year Award in 1987.
In 2008, Suzanne was named winner of the NZ Country Music Legend Award and the following year, she was voted by her peers as Top Female Vocalist by New Zealand's Variety Artist.
Not being confined solely to the entertainment industry, Suzanne has run as a mayoral candidate for Invercargill (in 2010), competed in a number of bodybuilding competitions (placing second in one against a woman half her age) and published two bestselling books on the subject of getting the most out of life which has also led to her becoming a regular on the NZ speaking circuit.
In 1995 Suzanne was awarded an OBE in the Queen's Honours list on her return from India where she had been filming documentary footage on underprivileged children and families in association with World Vision.
Charity work is exceedingly important to the star. She has worked alongside World Vision for more than 20 years and during the past 17 years has developed and worked with more than 500,000 New Zealand children with her "Kids for Kids" shows, now a national phenomenon with more than 600 shows to date.
It is music that has been the major driving force behind all facets of Suzanne's career to date, according to a spokesman for the artist, "and the passion it creates within shines through in abundance on this new album".
---
SUNDAY, MAY 6, 2012
Carrie's first Australian tour
American country superstar Carrie Underwood will tour Australia for the first time this June.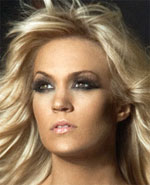 The five-time Grammy Award winner announced the special four-date Australian leg of her world tour today taking in Brisbane, Melbourne, Sydney and Tamworth.
Carrie said she was excited to finally play live shows in Australia after visiting for a promotional tour last year.
"I talked to a lot of great people and had a lot of fun there," she said. "It's really nice to be able to go back and play shows.
"I've worked really hard here in the US and North America for the past seven years, and it seems only natural that I should branch out finally and take country music, and my country music, to a different place."
The tour starts in Melbourne on June 26, plays Tamworth June 29, Brisbane June 30 and Sydney July 2.
"Last time we came to visit we were in Sydney and Melbourne and Brisbane, so those three obviously were easy choices to say 'yeah we need to go play shows there'," Carrie said.
"Tamworth is a place I haven't ever been before. We know it's the Country Music Capital so it seems natural and we know Keith Urban played a show there recently and got a really great response."
Promoter Michael Chugg expects the tour to sell out quickly. "Tickets to Carrie's Royal Albert Hall concert (in London) sold out in 90 minutes," he said. "We're expecting Australian fans will be equally as quick."
Tickets go on sale next Monday, May 14, at 9am through Ticketek for the Brisbane show, the Sydney Opera House, Visit Tamworth and Ticket Master for the Melbourne show.
Weblink – www.carrieunderwoodofficial.com.
---
FRIDAY, MAY 4, 2012
Big Queensland country weekend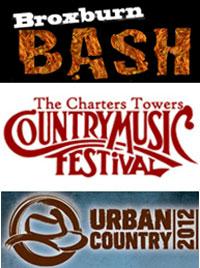 This weekend, the Queensland May Day holiday weekend, is the biggest on the state's country music calendar with no less than three major festivals taking place.
First cab off the rank (in alphabetical order!) is the Broxburn Bash, followed by the Charters Towers Country Music Festival and Caboolture's Urban Country Music Festival.
All three run today, tomorrow and Sunday while the Urban Country Music Festival runs through to and including Monday.
News of all three events have been covered in the Bulletin, but in summary... all three feature major talent quests and big name entertainment.
Broxburn features numerous artists but their "big name" acts have gone a little "off country" this year with Cold Chisel and an Eagles tribute act taking top billing.
Charters Towers features stars including Jade Hurley, The McClymonts, Markus Meier and Dave Prior.
And the Urban Country festival has headliners such as Busby Marou, Troy Cassar-Daley, Beccy Cole, 2012 Toyota Star Maker Bob Corbett, Adam Harvey, Pixie Jenkins, Lee Kernaghan, Shannon Noll, Graham Rodger, The Sunny Cowgirls and the Wolverines.
Click on the weblinks for more information...
Broxburn - www.broxburnbash.com
Charters Towers - www.charterstowerscountrymusic.com
Urban Country - www.urbancountry.com.au
---
THURSDAY, MAY 3, 2012
APRA finalists announced
Finalists in the 2012 APRA Music Awards were announced in Sydney yesterday.
APRA (the Australasian Performing Right Association) said this year's annual night of nights for Australian songwriters would honour the rich talent of music composers, lyricists and songwriters who have achieved the highest performances of their work over the previous year.

Award winners will be announced on Monday May 28 at the Sydney Convention & Exhibition Centre. It will be the 30th year for the Awards.
Shane Nicholson leads the finalist charge for Country Work of the Year with two nominations, Bad Machines and Famous Last Words.
The already multi-award-winning Kasey Chambers is nominated for her track Beautiful Mess while Aussie expats O'Shea are there with Meant To Be, a song co-written with Grammy Award winner Kim Carnes of Bette Davis Eyes fame, Golden Guitar winners Jetty Road and Canadian co-writers Chris Burke-Gaffney and Keith MacPherson are nominated for Serves You Right, the first single released from the band's latest album Far Away Places.
"A nod from APRA is one of the biggest honours you can get in this country," said Jetty Road's Lee Bowman. "We're really thrilled."
In other categories with a country interest, Busby and Jeremy Marou of Busby Marou are nominated for their song Biding My Time in the Blues & Roots Work of the Year.
The 2012 APRA Music Awards will be recorded for broadcast on pay television's Max music channel at 8pm on Tuesday June 12.
Weblink – www.apra-amcos.com.au.
Nominations open for Southern Stars
Nominations have opened for the 2012 Southern Stars – the Australian Independent Country Music Awards.

Nomination is open to all CD product by independent Australian country music artists that is recorded in Australia and released in the period from July 1, 2011, to June 30, 2012, on labels other than those specified on the nomination form as "Excluded".
Categories for this year's independent Awards are Independent Country Music Single of the Year, Independent Album, Heritage Track – Traditional, Independent Rising Star Male Award, Independent Rising Star Female Award, Independent Male Vocalist of the Year, Independent Female Vocalist of the Year, Independent Group/Duo of the Year and Independent Artist of the Year.
Nomination forms (pdf format) can be downloaded here.
Award winners will be announced at the 26th annual Mildura Country Music Festival running from Friday September 28 to Sunday October 7.
Nominations close on Saturday June 30.
Weblink – www.milduracountrymusic.com.au.
---
WEDNESDAY, MAY 2, 2012
New from The McClymonts
After spending the lion's share of last year touring in the USA, the McClymont sisters have returned home to launch their third album, Two Worlds Collide.
The first single from the album, How Long Have You Known, went to number one on the Country Single Chart, and is about to be followed by the second single, Piece Of Me.
Produced in America, the album will be released on Friday May 18.
The McClymonts current album, Wrapped Up Good, achieved Gold sales status in Australia and entered the ARIA mainstream Top 100 Chart at number two behind Susan Boyle and number one on the ARIA Country Chart.
The first four singles from the album, Kick It Up, Wrapped Up Good, Hearts On Fire and A Women Is A Flame, all went to number one on the country charts in Australia. The girls also took home the ARIA for Best Country Album in 2011 and followed that with the Group of the Year Golden Guitar for the fourth time over the last five years.
Brooke, Mollie and Samantha ended 2011 on a high winning the CMA (Country Music Association, America) Global Artist Award.
"After touring the USA for six months in 2011, the girls were excited to get home and get another album out there!" said a spokesman for the group.
The McClymonts will be touring both Australia and America extensively this year.
Weblink –www.themcclymonts.net.
Mayworth Dance Championship 2012
Tomorrow, Tamworth (NSW) will welcome thousands of dancing enthusiasts as it prepares to host the 2012 Mayworth Australian Country Dance Championship.
The 2012 Mayworth line dancing event runs in Australia's Country Music Capital between Thursday May 3 and Sunday the 7th and will have the city filled with boots, hats and devotees ready to show their talents, according to a spokesman for the organisers.
Drawing professional and casual enthusiasts nationally and internationally, the Mayworth event has become a major placement on the annual line dancing calendar and a major tourism attraction.
Coincidentally, Mayworth will be running at the same time as Australian Dance Week. While other dance genres vie for medals and prestige elsewhere, Tamworth will host four days of competition complemented by a co-ordinated schedule of non-stop entertainment and a varied and wide event itinerary.
The Mayworth Country Dance Championship is a major drawcard in the world of line dancing. Competitions, socials, street dancing, rock 'n' roll dance workshops, partner and two step workshops and clogging are just some of the experiences on offer.
This year's event also boasts the 2012 Australian Masters, the second time the Masters event has been held in Australia. This competition will give talented Australian dancers the opportunity to qualify for the World Dance Masters to be held in August 2012 in Blackpool (UK), the spokesman said.
A team of judges, all known and respected professionals within the industry, will be in Tamworth to teach as well as to enjoy the dancing festivities... Bill Larson, Margaret Parish and Simon Ward.
Major players within the industry will also descend on the Tamworth with a "who's who" confirmed to attend, including names such as Nicola Lafferty, Rachael McEnaney and Sam Robbins from the UK, Phillip Sobrielo (Singapore), Luke Watson from New Zealand and Ira Weisburd from the USA.
Well known domestic teachers and acts like John Bishop, Noel Bradey, Linda Burgess, Kelvin Dale, Nadia Friel, Pauline Greenwood, Jenny & John Hughes, Alison Johnstone, Jessica Lamb, Bill Larson, Adrian Lefebour, Cathryn Proudfoot, Mark & Kate Simpkin, Kevin & Maria Smith, Travis Taylor, Simon Ward and Chris Watson complete the line-up.
Themed socials each day of the event are designed to balance the competition with plenty of downtime and opportunities to celebrate the event.
Event Co-ordinator Chris Watson said: "The competition is so fierce and the energy amazing, we encourage spectators to come and check it out. We are excited to have so many visitors from all over Australia and the world."
While the dancing shoes are designed to bring the city alive, the estimated economic benefit of more than a million dollars is enough reason for local operators to get on board and celebrate the festival four days of activity.
Tickets for workshops, socials, competitions, concerts, can be purchased individually ranging from $5 to $15. One day passes are available for $65 per person, three day passes $160,, a "blitz" pass for $85 per person with a VIP ticket which includes a variety of activities can be purchased for $180.
Weblinks – www.dare2dance.org or www.worlddancemasters.com.
Chart Update – McAlister Kemp second week at number one
McAlister Kemp's Country Proud holds the number one position on the national Country Tracks Top 30 singles chart for the second week this week.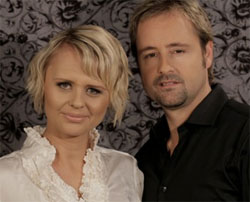 Beccy Cole's Waitress jumps two places to take second spot while O'Shea's When The Girls Get Together is up three places to number three and Christie Lamb's Mr Wrong is at four.
The McClymonts' How Long Have You Known is at five, Kristy Cox's Little Bit Of Wonderful is up two to six, as is Morgan Evans Live Each Day to seven.
America's Tim McGraw is at eight with Better Than I Used To Be, The Bobkatz edge up one to nine with Life's Like Fishin' while Carter & Carter's A Good Life enters the top 10 at 10.
Bullet performers for the week include Troy Cassar-Daley's Live And Learn (16 to 12), Shane Nicholson & Paul Kelly's Whistling Cannonballs (18 to 15), Adam Harvey's Dig Two Graves (24 to 20), Aly Cook's Midnight Sun (26 to 23), The Harmonators' Perfect Storm (27 to 24) and Jetty Road's Sweet Goodbye (29 to 26).
New entries to the chart this week include Camille & Stuie (pictured) with Beverley Joy (in at 29).
The full chart can be viewed at – www.countrymusicradio.com.au.
---
TUESDAY, MAY 1, 2012
Jonny wins through on "Australia's Got Talent"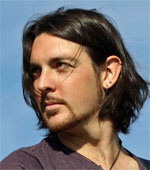 Jonny Taylor, one half of the overall winning duo at this year's Capital Country Music Association National Talent Quest in Tamworth, has won his way through as a semi-finalist on the Seven network's "Australia's Got Talent".
Jonny, who won the January talent quest with duo partner Codee-Lee, sang his own song and impressed all three judges on last night's episode of the television talent search.
He will now compete in the up-coming semi-finals for a chance at the major prize of $250,000.
The talent quest was won several years ago by instrumentalist Joe Robinson who made his initial mark in the Australian country music scene.
Weblink – au.tv.yahoo.com/australias-got-talent.
CMC celebrates 10 years
The Country Music Channel, or CMC as it is more widely known, is the only television station in Australia dedicated to country music and has built a global reputation as being the authority on and home of country music on the medium in Australia.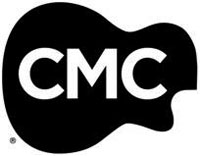 CMC was launched by Austar on May 1, 2002, following a number of years of service to the Australian market by an Australian outlet of America's CMT (Country Music Television) channel.
The new service for country music fans in regional Australia joined the Foxtel, and metropolitan service in 2004. 
CMC's first production for the channel was the Toyota Outback Concert, a show on the back of a truck at the Henty Field Days hosted by Felicity Urquhart and Brendon Walmsley.
"Since then, the channel has gone from strength to strength to bring viewers the very best in local and international country music," said a spokesman for the channel.
The annual CMC Rocks roots and country music festival is now the biggest of its kind in Australia boasting a substantial line up of local and international artists. The festival was established in 2008 at Thredbo and has featured more than 100 artists over five years.
Today, CMC Rocks The Hunter is the biggest channel branded event on the platform with more than 11,000 people attending the three day event in 2012.
"In addition to bringing viewers country stars from around the world, CMC's primary focus is supporting and celebrating the country music industry in Australia," the spokesman said. "The CMC Oz Artist Of The Year Award has been running annually since 2007 and, in 2011, was expanded into the CMC Music Awards.
Weblink – www.countrymusicchannel.com.au.
---
Click here for recent news
---