---
AUSTRALIAN COUNTRY MUSIC NEWS - MARCH 2012
---
FRIDAY, MARCH 30, 2012
Smoky Foundation established
Just weeks after the unveiling of a permanent memorial to country pioneer Smoky Dawson in Tamworth, Australia's Country Music Capital, we can report the establishment of the Smoky Dawson Foundation by friends in association with Smoky and his wife Dot's family.
The Foundation has been created in memory of the Australian music legend Herbert "Smoky" Dawson to support developing Australian music talent and aims to keep the spirit of Smoky alive for generations to come.
One of the first activities of the Foundation is a partnership with APRA, the Australian Performing Right Association, to offer two exclusive scholarships for emerging songwriters to attend APRA's Song Summit 2012 conference coming up in May.
The Foundation is also principle sponsor of the Songwriting Career Development Workshop at the Summit. The scholarships comprise a package to the value of $5,000 each.
Songwriters who are members of APRA can apply for the scholarships until April 27.
The two successful applicants will each receive $2000 cash, a three-day pass to Song Summit and a guaranteed spot in the Smoky Dawson Foundation Career Development Workshop. The grants will also provide access for the winners to attend the APRA Awards, including accommodation and travel.
"It is with great pleasure that we are partnering with APRA for this event and to bring awareness to the Foundation," Foundation founder Philip Walker said.
"Smoky and his wife Dot always gave so much back to the community; it is fitting that this Foundation will continue this legacy and support the development of young Australian talent in this way."
The career development workshops provide aspiring songwriters with the opportunity to work with an established songwriter as a mentor such as Kev Carmody, Lior or Megan Washington. Participants also learn the business side of developing their career, how to market and promote themselves and writing music for particular audiences/purposes.
Entries can be made here.
Song Summit 2012 will run from May 25 to June 11 at the Sydney Convention and Exhibition Centre.
Weblink – www.apra.com.au.
Vale – Earl Scruggs
Bluegrass pioneer Earl Scruggs died in Nashville on Wednesday morning of natural causes. He was 88.
A pioneering banjo player who helped create modern country music, Earl Scruggs is ranked with the likes of Johnny Cash and Hank Williams when it comes to significance in the music business.
He helped build a legacy with bandleader Bill Monroe, guitarist Lester Flatt and the rest of the Blue Grass Boys in America's Music City. One newspaper report said: "His string-bending, mind-blowing way of picking helped transform a regional sound into a national passion."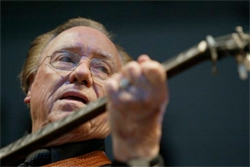 "It's not just bluegrass, it's American music," bluegrass fan turned country star Dierks Bentley said. "There's 17- or 18-year-old kids turning on today's country music and hearing that banjo and they have no idea where that came from. That sound has probably always been there for them and they don't realise someone invented that three-finger roll style of playing. You hear it everywhere."
Country music has transcended its regional roots, become a billion-dollar music and tourist enterprise, and evolved far beyond the classic sound Bill Monroe and The Blue Grass Boys blasted out over the radio on The Grand Ole Opry on December 8, 1945.
Though he would eventually influence American culture in wide-ranging ways, Earl Scruggs had no way of knowing this as he nervously prepared for his first show with Monroe. The 21-year-old wasn't sure how his new picking style would go over.
"I'd heard The Grand Ole Opry and there was tremendous excitement for me just to be on The Grand Ole Opry," Scruggs recalled during a 2010 interview at the Ryman Auditorium where that "big bang" moment occurred. "I just didn't know if or how well I'd be accepted because there'd never been anybody to play banjo like me here. There was Stringbean and Grandpa Jones. Most of them were comedians."
American country great Porter Wagoner said of Earl Scruggs: "I always felt like Earl was to the five-string banjo what Babe Ruth was to baseball. He is the best there ever was, and the best there ever will be."
His string-bending and lead runs became known worldwide as "the Scruggs picking style" and the versatility it allowed has helped popularise the banjo beyond the traditional bluegrass and country forms. Today the banjo can be found in almost any genre, largely due to the way he freed its players to experiment and find new space.
Dave Rawlings, a Nashville singer/songwriter and producer, says Earl Scruggs remained every bit as influential and fresh today. He said it was impossible to imagine nearly every guitar player mimicking Jimi Hendrix, but with Scruggs and the banjo, that's the reality.
Together with Lester Flatt, who died in 1979, Earl Scruggs is probably best known for the 1949 recording Foggy Mountain Breakdown, for playing in the 1967 movie "Bonnie and Clyde" and The Ballad of Jed Clampett from "The Beverly Hillbillies", the popular television series that debuted in 1962. Jerry Scoggins did the singing. For many viewers, the endlessly hummable theme song was their first introduction to country music.
Earl Scruggs is survived by two sons, Gary and Randy. Louise, his wife of 57 years, died in 2006.
---
THURSDAY, MARCH 29, 2012
Warren releases "song man" album
Warren H Williams has released his first language album, Winanjjara (or "song man" in the Tennant Creek language of Warumungu) with help from family.
The album is described as a work speaking of love, land and family.
From playing to hundreds of thousands of people across the world, Warren says his most nervous moment was taking to the stage at Tennant Creek to sing in his paternal grandmother's language, Warumungu.
The two CD Winanjjara album has 12 new ballads on the first CD written by Warren H and then translated by aunties and Elders of Warumungu and recorded with traditional song men, many of whom are blood uncles.
Originally recorded as part of the inaugural Barkly Arts Song People Sessions, the second album contains 19 traditional Warumungu songs sung by men of the area recounting stories handed down over centuries.
"It's because of the Elders that the songs have been passed down, each song, one after the other, teaching the young people so that they can take over," said Warumungu song man Michael Williams.
Since its debut at the Desert Harmony Festival in Tennant Creek, there have been calls for a wider distribution of the music and ABC Music was keen to take up the project.
"It was like I had to learn to walk again," said Warren. I remember using the language when I was a little kid, but I had to re-learn it.
"All my aunties and uncles were calling me kid – I was the apprentice and they were teaching me about my history and the tradition of handing down our stories through song and I was teaching them about music in my world.
"I always thought that to be successful in the Australian music industry I had to sing in the white man's language. I've done that now but these songs are for my people, my family and for me."
Working with aunts and uncles from the Warumungu land, Winanjjara is Warren's first foray into language recordings, though his latest country album Urna Marra has a gospel song sung in his other parent language, Western Aranda.
"This is an Australian album, it is the language of Australia, the language of the desert, the beach, the wind, the people – all Australians will understand the meanings," he said.
Winanjjara will be released nationally on April 13.
Weblink – www.warrenhwilliams.com.
New single from Amber Joy
Amber Joy Poulton has released a new single – Show Me – the fifth from her successful debut album Taking Goodbye.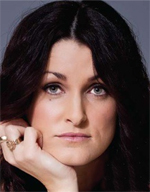 Amber Joy says last year was a big year for the singer/songwriter. Her debut album has far exceeded all her hopes and she is aiming to continue the success with the new single which will also have an accompanying video clip.
There are high expectations for Show Me with all previous releases having achieved Top 30 status, with Break Even making it to number five. Add to that a number of other achievements, including songwriting awards, finalist nominations and playing support for stars like Brian Cadd, Kenny Rogers and Melinda Schneider.
Amber Joy has also announced that playing support to Australian star Troy Cassar-Daley in June.
Keeping her video clip "all things South Australian", Amber Joy is partnering with Adelaide based film company Mackbel Films. "Of course I'm very proud to be South Australian," she said, "and I know we have everything here that the other states have, so it was just a matter of finding a great film company who knew what I was after."
Show Me was co-written and produced by award-winning country artist Doug Bruce. It's described as a song written, "about my husband, who although is extremely supportive and encouraging, suffers the same condition many Australian men suffer from and that is... he doesn't know how to give a girl a compliment".
"Even though he's not overly impressed that the song is putting him in a bad light, he also knows that he married a country singer and we always write about our experiences," Amber Joy said. "He must have a pretty thick skin because he's agreed to feature in the clip."  
Weblink – www.amberjoypoulton.com.au.
---
WEDNESDAY, MARCH 28, 2012
Sunny Cowgirls to headline 4WD Muster
The Sunny Cowgirls (pictured) have been announced as the headline act for the inaugural 4WD Muster being held at Lardner Park, Warragul (Vic) late next month.
Also on the bill will be Doug Bruce & The Tailgaters and Pete Denahy.
The 4WD Muster is being billed as "a family-friendly event" and will be staged on to be held from Friday 20th to Sunday 22nd April.
"The primary objective for the event is raising funds for Variety, the children's charity," a spokesman for the organisers said, "and creating a world record parade of 4WD vehicles."
Weblink – www.4wdMuster.org.au.
Chart Update – Amber's third week at the top
Amber Lawrence's Everybody's A Mess is at number one for the third week in a row on this week's national Country Tracks Top 30.
The McClymonts' How Long Have You Known bounds up three places to second position while Harmony James and Doug Bruce are steady at three and four, respectively, with Don't Say It and Sweet.
Troy Cassar-Daley's Country Is is at five, America's Dierks Bentley is at six with Home and McAlister Kemp's Country Proud jumps two places to number seven.
America's George Strait is at eight with Love's Gonna Make It Alright, Luke O'Shea's The Drover's Wife is at nine and America's Luke Bryan rounds out the top 10 with I Don't Want This Night To End.
Bullet performers for the week include Kristy Cox's Little Bit Of Wonderful (19 to 15), Beccy Cole's Waitress (21 to 16), Tori Darke's Great Mistake (22 to 19), O'Shea's When The Girls Get Together (23 to 20), Carter & Carter's A Good Life (25 to 21), The Bobkatz' Life's Like Fishin' (26 to 22) and Jasmine Rae's Let It Be Me (27 to 23).
New entries to the chart this week include the Shane Nicholson/Paul Kelly duet Whistling Cannonballs (in at 28) and Cory Colum with Outback Justice (at 30).
The full chart can be viewed at – www.countrymusicradio.com.au.
---
MONDAY, MARCH 26, 2012
New album from Lyn
Former Star Maker and two time Golden Guitar winner singer/songwriter Lyn Bowtell has released a new album titled Secret Songs.
Often described by her peers as having "the best voice on offer", on this album, Lyn "showcases her own lyrical masterpieces and demonstrates why she remains in the highest regard by so many," according to the release announcing the new work.
Lyn's Golden Guitar awards came from her work with vocal group Bella. In her own right, she has been a MO Award winner and APRA Awards finalist having written with industry legends such as Phil Buckle, Beccy Cole, Janis Ian, Rod McCormack and Jerry Salley.
Over the years, Lyn has released two independent solo albums in addition to one album with Bella and has recorded with the likes of Jimmy Barnes and Troy Cassar-Daley to name a few.
She has toured through Europe and Australia with fellow Bella members Kate Ballantyne and Karen O'Shea, Asia with James Blundell, and up and down the East Coast of Australia and South Australia as a solo performer.
"I have had the most roller-coaster few years of emotion," Lyn said, "amazing highs and ridiculous lows… I suppose the yo-yo ride has made me stronger but it's been tough. From these few years I have only taken from them songs and inspiration. You name it, I've had it… I left my husband, I lost weight, I laughed until I cried and I questioned why I was here and what life was about… it all came back to music and it's the only answer I have."
Lyn recorded Secret Songs with friend Sean Rudd as producer and released the work nationally on Friday.
First single from the album is Sing Along which has an associated video clip here.
Weblink – www.lynbowtell.com.
Busby Marou in North America
New Australian country sensation Busby Marou are currently touring the US and Canada for their first ever shows outside of Australia.
The Rockhampton-based duo travelled to America to play the South By South West music promotion in Austin, Texas, and Canadian Music Week in Toronto, Ontario.
These two major appearances are part of a two-week 13-show tour that include Brooklyn, Houston, Los Angeles and Lufkin.
Busby Marou's debut, self-titled album has set them on quite a ride over the last year or so. They signed with Warner Music indie imprint Footstomp Records and have shared the stage with stars including K D Lang and Dolly Parton.
A spokesman for the duo said that arguably the most satisfying part of the ride so far had been the acceptance of audiences selling out shows from Darwin to Darlinghurst.
"Busby Marou are now a tight knit band of brothers brimming with confidence in their stagecraft and their ability to connect with audiences in the far four corners of the globe."
They play the Byron Bay Blues & Roots Festival on their return.
Weblink – www.busbymarou.com.
---
FRIDAY, MARCH 23, 2012
Kasey, Shane, Troy and Col in running for APRA Song of the Year
Preliminary details have been announced for this year's APRA Music Awards including release of the top 30 contenders for the prestigious Song of the Year award and country's Kasey Chambers, Shane Nicholson and Troy Cassar-Daley & Colin Buchanan are in the running.
APRA (the Australasian Performing Right Association) has confirmed that its 2012 Awards will be staged at the Sydney Exhibition & Convention Centre on Monday May 28 with finalists in all categories to be announced in early May.
The Awards will be the grand finale to this year's Song Summit, APRA's comprehensive songwriting conference that will run in Sydney from May 26 to 28.
Awards will be presented in categories including Breakthrough Songwriter of the Year, Most Played Australian Work, Most Played Australian Work Overseas, International Work of the Year, Country Work of the Year, Blues & Roots Work of the Year and Rock Work of the Year.
In the top 30, Kasey's Beautiful Mess is included while Shane's composition is Bad Machines and Troy & Col's (recorded by Troy) is Country Is.
Songwriter of the Year and the Ted Albert Award for Outstanding Services to Australian Music (as determined by the APRA Board of Writer and Publisher Directors) will also be announced at the event.
Weblink – www.apra-amcos.com.au.
CMC Award winners
Winners in the 2012 CMC (Country Music Channel) Awards were announced during CMC Rocks the Hunter at Polkobin (NSW) last weekend.
Keith Urban was named as winner of two awards... International Artist of the Year and Video Clip of the Year for Without You.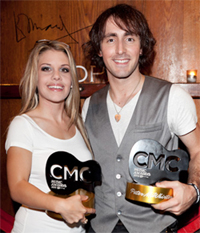 Jasmine Rae won the Oz Artist of the Year award and was presented with her trophy by Adam Brand who had previously won this Award five years in a row.
Peter McWhirter was announced as New Oz Artist of the Year. A winner of the hotly contested Telstra Road to Tamworth talent search, Peter has had four hit singles so far from his debut album Lucky As a Se7en.
James Blundell was announced as the first inductee into the CMC Awards Hall of Fame. This Award recognises artists who have had an impact on Australian country music beyond their own careers, said a spokesman for CMC.
James first came to prominence in 1987 after winning Toyota Star Maker. In 1989, he released his self-titled debut album and his influence since on recording, touring and marketing his music is still having an impact on artists today.
Lee Kernaghan presented James with his award while Catherine Britt and Travis Collins paid tribute to the star, each performing one of James' songs that had inspired them. Catherine chose Older Now while Travis closed the awards function with his rendition of Rain On A Tin Roof.
Photo: Jasmine Rae and Peter McWhirter with their awards.
Weblink – www.countrymusicchannel.com.au.
---
THURSDAY, MARCH 22, 2012
Artists announced for 2012 Gympie Music Muster
Beccy Cole, Lee Kernaghan (pictured), Canada's Corb Lund, Shannon Noll, Kenny Rogers and John Williamson have been announced as headline acts for this year's Optus Gympie Music Muster.
The 2012 Muster was officially launched in Brisbane this morning.
Joining the headline artists will be acts including The Black Sorrows, The Bobkatz, Doug Bruce & The Tailgaters, Travis Collins, 2012 Toyota Star Maker Bob Corbett, Jayne Denham, Jetty Road, Gemma Luxton, McAlister Kemp, O'Shea, Jasmine Rae and The Sunny Cowgirls.
Last year's Muster Talent Quest winner Seleen McAlister will also feature and more artists are yet to be announced as organisers are still in the process of confirming a number of major acts, rising stars and celebrated songwriters to join in the 2012 celebration.
Muster organisers say they expect more than 60,000 people to attend the Amamoor Creek State Forest site near Gympie between Thursday August 23 and Sunday the 26th.
Weblink – www.muster.com.au.
New single from Marie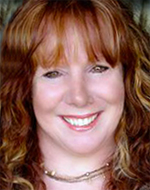 Marie Hodson has released a new single from her Bitterweeds album.
The first single, the title track, made it on to the Country Tracks national top 30 singles chart and also on to a number of significant playlists including Sunraysia Radio and Kix Country.
"I was elated with these results," Marie said.
The new single is the Mark Nestler song The Part I Don't Understand.
Marie is heading to Nashville and Texas at the end of May for five weeks and will play, among other gigs, the Tomkins Showcase and also a showcase with her producer Jason Roller.
Weblink – www.mariehodson.com.
---
WEDNESDAY, MARCH 21, 2012
TIARA finalists announced
Finalists in the 2012 TIARAs (Tasmanian Independent Artist Recognition Awards) were released late today.
For the Male Vocal award, finalists are Gene Bradley Fisk with Boomers Lullaby, Doug Bruce (pictured) with Coffey Road, Dale Hooper with Heaven In My Woman's Eyes, Craig Morrison with Fences and Rob Wilson with Grain Of Salt.
For Female Vocal... Clelia Adams with Rainbird Yodel, Connie Kis Andersen with Angels All Around Us, Bec Hance with The Place Where I Belong, Tara Naysmith with If I Didn't Have You and Sally-Anne Whitten (pictured) with The Other Side Of Me.
For Group/Duo... The Bobkatz with In The Coals, The Coad Sisters with Jimmy Rodgers Blues, Davidson Brothers with My Heart Can't Believe my Eyes, The Prairie Oysters with Things That I Like Best and Peter Salata & B Roberts with Don't Shake My Tree.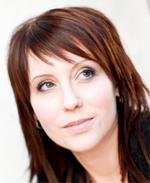 For Instrumental... The Coad Sisters with Anzac's Song, Ginger Cox with The Old Rugged Cross, the Davidson Brothers with OMFG, Peter Simpson & Lindsay Butler with Akubras In The Snow and Lindsay Waddington & Charley Boyter with Big Fella Wodumbah.
For the Songwriter award... Connie Kis Andersen with A Man In Boots, Hamish Davidson with Write Me A Letter,Dale Duncan with Walking In My Shoes, Doug McIntyre with Going Home Someday and Rob Wilson with Grain Of Salt.
For the Bush Ballad award... Greg Bain with The Canning Stock Route, Gene Bradley Fisk with Out West, Jamie Davis with Jim Sowell, Dianne Lindsay with Gentleman Joe and Lana Ross with Little Western Gully.
For the Collaboration award... The Bobkatz & Davidson Brothers with The First Step, Doug Bruce & Amber Joy Poulton with Close Enough, Dale Duncan & Shaza Leigh with Walking in My Shoes, Gene Bradley Fisk & Donna Fisk with Evening In Paris and Mark Fitzsummons & Rebecca Lloyd with Messin' Around.
For the Geoff Brown Memorial Award... Greg Bain with Fishin' With Me Dad, Gene Bradley Fisk with Back In Bendigo, Anne Conway with It's A Dream Come True, Wayne Johnson with Why Can't We Be Friends and Ross McGregor with Drinking Tequila.
A 10th award, for Album of the Year, will be also be presented at the TIARAs Showcase & Awards Evening in Latrobe, Tasmania, on Sunday April 1.
Guest artists will include the Davidson Brothers, Wayne Horsburgh, Phil Emmanuel and Jean Stafford.
Weblink – www.tiara-awards.com.au.
Audrey on tour down under
Ex-pat Aussie Audrey Auld is half way through a tour in her home country.
The now Nashville based singer/songwriter and recording plays a series of Victorian shows this weekend and one show only in Sydney the following weekend.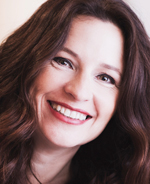 Audrey, who specialises in country, folk and americana styles calls her observations in song "Music with the dirt left on".
Described as a memorable and uplifting entertainer and a spontaneous comedienne and a writer of humorous, provocative and soulful songs, Audrey has a number of awards and accolades to her credit including the 2006 MerleFest Song Contest where she performed her winning song, Losing Faith, to "a thrilled MerleFest crowd".
In 1998, Audrey established Reckless Records in Australia and her debut CD was released in 1999 to award winning acclaim.
Looking Back to See, a duet album with singer/songwriter, record producer and multi instrumentalist Bill Chambers (Dead Ringer Band, Kasey Chambers), laid a foundation for Audrey's future releases including The Fallen in 2000 which scored an ARIA nomination for Best Country Album.
Numerous releases and industry recognition followed and Audrey toured in Australia and America performing alongside stars including Fred Eaglesmith, Todd Snider and Kevin Welch.
By 2004, Audrey had married and became a United States resident where she continued to write, perform and record.
Her current album is Resurrection Moon.
Weblink – www.audreyauld.com.
---
TUESDAY, MARCH 20, 2012
Benefit concert for slain policeman's family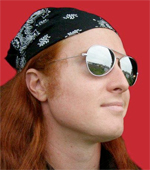 A benefit concert for the family of slain policeman David Rixon will be held in Tamworth on Thursday night.
The event will feature many Country Music Capital based artists and musicians including 8 Ball Aitken, Steve Charles, The Crosby Sisters, Col Finley, Allison Forbes, Lynette Guest, Bruce O'Hara, Lorraine Pfitzner, Those Gals and the Tamworth Clarinet Choir.
Organised by 8 Ball's manager Bird Jensen, the concert will run from 6 to 9:30pm at the St Stephen's Church Hall at the corner of Crown and Mathews Streets.
Entry will be by gold coin donation.
For information can be obtained from Bird on on 0408 075 959.
Chart Update – Amber hangs on to number one
Amber Lawrence's Everybody's A Mess is at number one for the second week on this week's national Country Tracks Top 30.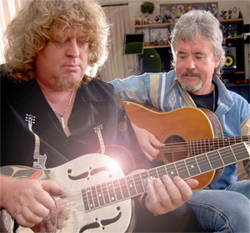 Troy Cassar-Daley's Country Is is steady at two as are numbers three and four, respectively, Harmony James' Don't Say It and Doug Bruce's Sweet.
The McClymonts' How Long Have You Known edges up one place to number five, as does America's Dierks Bentley to six with Home while the second of three overseas acts in this week's top 10, George Strait, jumps three places to number seven with Love's Gonna Make It Alright.
America's Luke Bryan is at eight with I Don't Want This Night To End, McAlister Kemp's Country Proud enters the top 10 at nine, as does Luke O'Shea's The Drover's Wife at 10.
Bullet performers for the week include Christie Lamb's Mr Wrong (16 to 13), Beccy Cole's Waitress (26 to 21), Tori Darke's Great Mistake (25 to 22), O'Shea's When The Girls Get Together (27 to 23), Carter & Carter's A Good Life (29 to 25), The Bobkatz (pictured) with Life's Like Fishin' (30 to 26) and Jasmine Rae's Let It Be Me (new at 27).
The full chart can be viewed at – www.countrymusicradio.com.au.
---
MONDAY, MARCH 19, 2012
Special new album from Rex
The heartache of losing a son to motor neurone disease has set Rex and Adrienne Dallas on a new
journey – the release of a special new album, and they plan to travel more than a country mile or two before they're through.
It's been six months since they lost their beloved son Jeff to the insidious disease that has no cure, but the late musician's influence is still very much alive in the new recording project, Memories For Sale.
"Before Jeff passed away, he picked out all these old songs that he felt I should record," Rex said. "They're all oldies from the days when I used to do the touring shows with Lee Gordon and Ted Quigg.
"The songs are very much in the variety style, as Jeffro always reckoned variety was the spice of life."
The nine songs were produced, recorded, engineered and mastered by Rex's oldest son, Brett, at his Moonbi studio. Brett contributed guitar, keyboards and strings to the project, while his brother Colin and Colin's
son, Luke, laid down the drum tracks.
Very much a family affair, Brett's son Lindsay and daughter Ashleigh played bass and fiddle on the album.
Proceeds from album sales will be directed towards motor neurone research.
The album will be launched at "Howdy's Hoedown" at The Pub, on the Gunnedah Road, Tamworth, on Friday, March 23, before Rex and Adrienne hit the road with their caravan and take the CD to the masses.
"We're starting out at Paul and Hele McCloud's Hartwood Festival at Easter," Rex said. "It's Hartwood's 25th anniversary, so they've invited us out there to showcase the new album."
From Tambar Springs, they will then travel throughout NSW and Queensland, visiting country music clubs, caravan parks and venues along the way to sell as many albums as they can in Jeff's memory.
Among the classics on the album are two new songs penned by Rex, The Australian Brand and Mystery Of Saddle Girl. The latter is an answer to the Slim Dusty song, Saddle Boy, and tells of the girl who was always at the grave of "the saddle boy" – she's his secret love. The song has already been tipped to become a heritage classic.
Other tracks include a medley of 40 Shades Of Green with How Great Thou Art, a yodel-infused Funiculi Funicula, the Henry Lawson poem put to music by Slim Dusty, The Brass Well, George Jones' Corvette Song, Roy Orbison's Communication Breakdown the title track and Rex's own version of Australia's alternative national anthem, Waltzing Matilda.
"It's a song I always finished shows with out at 'The Barn'," Rex said, referring to his Moonbi property venue which was popular for many years. "People were forever asking me to record it, so Brett has done a great job on it for this album. I'm pretty sure people will be happy with the end result."
The album will sell for $25 at the launch next Friday night at The Pub. Fans can keep up with Rex and Adrienne's travels by visiting Rex's Facebook page where he will post regular updates of upcoming shows and news along the road.
Also new from Lee
Longnecks And Rednecks is the title of Lee Forster's latest album.
"To some, the title will be self explanatory," Lee said, but to others it will not.
"Stuie French has produced all of my previous recordings, including Keep Safe On The Track which had numerous top five singles on it as well as my number two hit The Good Tones. Now, not only has Stuie produced my new album we have made it a duet album," Lee said.
"Stuie and I are traditionalists when it comes to country music. We love the old stuff, especially Merle Haggard, George Jones, Buck Owens and Slim Dusty. So I was chuffed when he said yes to putting together an album of old songs.
"However, we decided on finding some of our favourite drinking party songs. It was fun finding them, writing a couple ourselves and then recording them with some of the best players in Australia. So Longnecks And Rednecks is simple. Longnecks for the drinking and rednecks are some of these great old singers who had some real redneck songs back when.
"We would admit there is a bit of Redneck in us both and we don't mind a longneck or two either (lol).
"After the great responses from other drinking song releases like Drinkin Bone, Fire In The Bar and Drink Up And Be Somebody, I felt an album of these songs would be awesome to record," Lee said.
Barroom Buddies will be the first single from the new album, released to radio this month on Country Singles for Radio 156.
Lee is also out on the road from April, touring in Victoria and the centre of Australia for a few weeks in the Northern Territory.
Weblink – www.leeforster.com.au.
---
THURSDAY, MARCH 15, 2012
Tanya to sculpt Slim and Joy
Tanya Bartlett has been commissioned to create Tamworth's new Slim Dusty and Joy McKean statue.
The commission was announced today at the official launch of the fundraising appeal in Country Music Capital.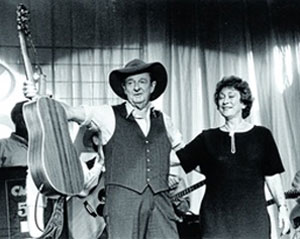 Chairman of the Slim & Joy Statue Committee John Sommerlad said Tanya was already well known and respected locally for two fine sculptures, the Waler Light Horse Memorial and the recently unveiled Smoky Dawson statue in Peel Street.
She has also created many other well-known statues including Don Bradman in Bowral and Les Darcy in Maitland.
John said he was very confident Tanya would create a sculpture that would not only pay tribute to Slim Dusty and Joy McKean, but would be recognised as an outstanding work of art.
"The statue of Slim and Joy together will salute a long-standing and very close association between the two country music legends and Tamworth," he said. "It will also commemorate the key role they played in the establishment of Country Music Capital."
In the late 1960s, the couple threw their considerable reputation behind the push by radio station 2TM to establish Tamworth as the focal point for Australian country music. When the Golden Guitar Awards began in January 1973, Slim and Joy were heavily involved and that commitment and unstinting support continued as the Festival grew into the major event it is today.
Slim died on September 19, 2003, while Joy has continued to be a vigorous and committed participant in the Festival and the Australian country music industry.
In a video message officially launching the campaign, Troy Cassar-Daley said Slim and Joy had always been the yardsticks by which everything was measured in Australian country music.
"I always wanted to be like them," he said. "They were the pioneers who cut the path for us to follow and it's great to honour them like this in Tamworth, Australia's Country Music Capital."
The statue will be located in Peel Street and will be unveiled in January, 2014. Tamworth Regional Council and the NSW Government have already announced support and contributions to the appeal, which will run over the next six months.
Weblink – www.slimandjoystatueappeal.com.
Country Music Store to close
Landmark Australian country music retailer the Country Music Store is to close following the announcement that owner Ron Adsett is retiring.
One of Australian country music's leading industry figures, Ron has operated the Country Music Store for some 25 years, for most of that time in the heart of Brisbane city and more latterly in suburban Coopers Plains.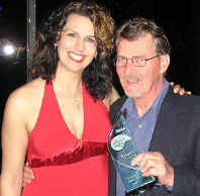 For many years, the Store was the only specialist country music retailer in Australia, supplying records and then CDs to customers all over Australia and in more than 20 countries around the world.
In the days before the internet, Ron also undertook the mail order business for several artist fan clubs and continued to service on-line customers of artists web sites as the internet spread.
His personal relationship with his customers led to him building some lasting relationships, and on a number of occasions through the years was surprised to find a mail order customer in his shop (with many overseas people including Brisbane on their itinerary just to meet Ron).
Ron often went to considerable lengths to acquire hard to find titles and built up supply sources among collectors around the world.
His musical career, however, began as a record sales rep for major record companies EMI and Tempo before moving into radio.
After a stint at Sydney's 2UE, he moved to Brisbane to become 4KQ's Music Director when the station was riding high with a Country format. When 4KQ dropped Country, Ron opened the Country Music Store.
He was a founding member of the Country Music Association of Australia and served on the Board for 16 years. The Country Music Store was named Country Music Retailer of the Year five times by the national industry organisation. See photo: Ron pictured with his most recent award and country star Nicki Gillis.
The Country Music Store will close on Saturday March 31.
Leading up to the closure will be a clearance sale that begins on Monday with all product selling for discounts between 50 and 90 percent, culminating with a "Farewell Clearance Party".
In addition to selling all remaining stock in the shop, the remains of another major country music library will also be sold at bargain prices, together with memorabilia, posters and collectibles.
The Country Music Store is located at 896 Boundary Road Coopers Plains. The website is www.countrymusic.com.au.
Country fans are invited to the Farewell Clearance Party which will run from 8am Saturday March 31 at the Store.
Details and more information can be obtained from Ron on (07) 3221 3000 or by emailing cmstore@countrymusic.com.au.
---
WEDNESDAY, MARCH 14, 2012
New album from Craig
Craig Morrison has released his self-titled debut album in Australia.
Record in Australia and Nashville, the album was produced by Aussie ex-pat Mark Moffatt.
The release follows two successful country singles in 2011 from the then upcoming album.
Hot Kinda Love made it on to the Country Music Channel's top 50 playlist while Fences reached number five on the national Country Tracks Top 30 singles chart.
While acknowledging his roots firmly in the Australian scene, Craig is now based in Nashville, joining a list of Australian country artists, including The McClymonts and O'Shea, who are breaking into the US market.
Major US radio consultants are already calling his new record "a great fit". The album is due for a joint release via GMV Nashville in the States, followed by Aristo Media servicing Fences to US radio in April.
Craig has been treading the boards of the industry since he was a youngster. His father is Lucky Starr, who is dubbed as a founding member of Australian pop and had the hit song with Geoff Mack's I've Been Everywhere.
Lucky often took his son on stage, bringing him up on a solid diet of performing. It was a natural progression for Craig to move into music as he became an adult, but initially he pushed himself in another genre direction entirely, forming pop-rock band DeMont in the 1980s.
But, Craig said, country music was always in his blood. He felt a resonance with the genre, from a perspective of writing and performing, and post-DeMont success, he found himself dabbling in writing country songs
His country album release Heaven Knows under the guise of Craig Morrison Little Cowboys was well-received by the industry and this cemented his determination to carve a niche for himself in the genre.
Moving to Nashville seemed like the next natural step and he has managed to combine both his Australian influences and his US experiences to create an album which is expected to appeal to audiences in both markets.
"This album of songs best showcases my singing ability, creativity as a new writer and my performance level as a contemporary artist today, Craig said. "I wanted the album to have a fun, up-tempo feel. As time evolved, I found the album's natural progression, describing my journey with music and life, keeping a positive preference towards how I feel about love, and dealing with overcoming life's challenges, and winning."
The album was released in Australia last Thursday (March 8).
Weblink – www.craigmorrisonmusic.com.
Country Archibald entries
At least two entries of this year's Archibald art prize have solid country music connections.
The Northern Daily Leader's Rebecca Belt reported that Tamworth sisters and country music artists Aleyce and Karlee Simmonds have been immortalised in an entry for Australia's most prestigious art prize.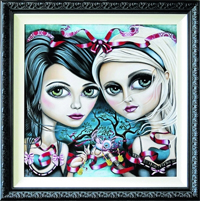 And Country Music Capital artist Bill Wakeford has entered a portrait of himself with Chelsea Basham, a Western Australian country music singer and former Toyota Star Maker finalist.
Moore Creek's Marie Larkin has previously painted Aleyce Simmonds, a multi finalist in this year's Golden Guitar Awards, but wanted to capture the close bond the sisters have in what is her first Archibald Prize entry titled "Dream. Believe" which comes from the tattoos the girls have (Karlee has "Dream" and Aleyce "Believe").
She said she wanted to paint Aleyce and Karlee because she knew them so well. "A good portrait should tell people something about the sitter," she said.
"They are really special people. Aleyce has worked so hard for what she's achieved, so I wanted to reward that in a way. If you asked the girls what was important to each of them, they would say each other and family, so I painted them together."
Rebecca reported that the sisters were "over the moon" that Marie painted them for her entry. The portrait is 90cm by 90cm.
The artist said she had worked on the painting for more than 12 hours each day since this year's Tamworth Country Music Festival, when she'd sketched the girls for the portrait.
Bill Wakeford said he did not know of Chelsea Basham before meeting her during a January festival.
"She's good-looking, she's got a lot of personality and she's talented," he said of his decision to paint her.
This year's competition will be the fifth Bill, an alumni of the Sydney College of the Arts, has entered since 2006.
The Archibald Prize winner will be announced on March 30 at 12 noon. The Archibald Prize exhibition will be shown at the Art Gallery of NSW from March 31 to June 3.
Chart Update – Amber takes over at the top
Amber Lawrence's Everybody's A Mess jumps takes over the number one position on this week's national Country Tracks Top 30.
Troy Cassar-Daley's number one for the last two weeks, Country Is, is at number two, Harmony James' Don't Say It edges up one place to number three while Doug Bruce's Sweet is up two to four.
Travis Collins' Fired Today is at five, The McClymonts' How Long Have You Known is up three places to six and America's Dierks Bentley is steady at seven with Home.
American artists dominate the tail end of the top 10... the Eli Young Band at eight with Crazy Girl, Luke Bryan at nine with I Don't Want This Night To End and George Strait at 10 with Love's Gonna Make It Alright.
Bullet performers for the week include Luke O'Shea's The Drover's Wife (14 to 11), McAlister Kemp's Country Proud (17 to 13), Natalie Howard's Feel Like Letting Go (18 to 15), Christie Lamb's Mr Wrong (20 to 16), John Williamson's Hang My Hat In Queensland (22 to 19), Kristy Cox's Little Bit Of Wonderful(25 to 21), Morgan Evans' Live Each Day (26 to 22), Tori Darke's Great Mistake (28 to 25), Beccy Cole's Waitress (new at 26) and O'Shea's When The Girls Get Together (30 to 27).
Other new entries to the chart this week are Carter & Carter's A Good Life (in at 29) and The Bobkatz' Life's Like Fishin' (at 30).
The full chart can be viewed at – www.countrymusicradio.com.au.
---
TUESDAY, MARCH 13, 2012
Emma wins 2012 Spur Award
Emma Hannah has been named winner of the 2012 Frank Ifield International Spur Award.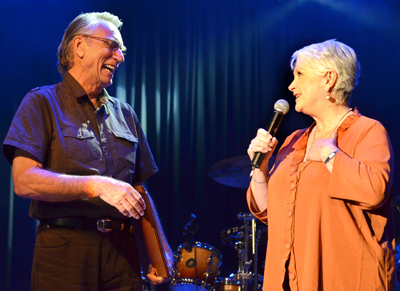 The announcement was made at this month's "Canterbury Country" show in Sydney run by Bob Howe.
"It was a very special time and Emma was overwhelmed on receiving her award," said Frank following the announcement. "The occasion was made even more enjoyable as she was unaware of it happening.
Emma had arrived with her newlywed husband, steel guitar player Kenny Kitching, and was sitting across from George Payne ("The Whispering Yodeller") and his wife Anne.
"I first heard Emma sing on stage at Smithfield RSL only last year," Frank said, "and was totally bowled over with her classy performance. She had all that I look for in my Spur award artists. I could understand every word she sang – her intonation was perfect with a unique vocal quality of feeling and expression."
Emma joins previous winners John Stephan (2011), Johanna Hemara (2010), Nicki Gillis (2009), Kirsty Lee Akers (2008), Karen Lynne (2007), Travis Collins (2006), Stacey Morris (2005), Graham G Toole (2004), Donna Boyd (2003), Wayne Law (2002), Karen O'Shea (2001) and, when the award was simple known as the Frank Ifield Award, Wayne Horsburgh (2000 – the once only special Millennium Award), Melinda Schneider and Mike Carr (1999) and Colin Greatorix (1998).
Photo (by Terry Phillpot www.eyegraphics.net): Frank and Emma on stage following the Spur Award announcement.
---
MONDAY, MARCH 12, 2012
Central Coast Festival success
Organisers have hailed this year's Central Coast Country Music Festival, held at the weekend, "another huge success".

A line-up of more than 90 country artists performed at some 30 venues throughout the Wyong Shire and Gosford City.
The festival is estimated to have injected more than $4million into the local economy with tens of thousands of visitors attending from "near and far".
Paul Barnes, The Entrance Town Centre Manager, said: "This event is a wonderful boost for the local economy. We are delighted to welcome visitors to our town and the region each year for this event which is now starting to rival other large country music festivals in Australia.
"The festival, having celebrated its 12th year, is not only for our local community to enjoy it is beneficial to the local economy through job creation," Paul said.
"Picture perfect weather for the entire three days saw huge crowds gather on the foreshore of The Entrance and venues were mostly fully booked throughout the weekend. Accommodation properties recorded extremely high occupancy rates."
Saturday featured Travis Collins, Tori Darke, Amber Lawrence, Craig Morrison and Shane Nicholson while The Round Mountain Girls "had the audience toe tapping, dancing and singing along for their entire performance" on Sunday together with The Apprentices (Makaylie Foodey, Hannah Smith, Kaylah Anne and Georgia White), Luke Austen and the Sunny Cowgirls.
The East Coast Bronc & Bull Association sponsored two gold and silver diamond encrusted belt buckles for the people's choice winners from acts appearing on The Entrance's Memorial Park stage. Craig Morrison was voted most popular male artist and Amber Lawrence most popular female artist.
Other highlights of the weekend were the junior and senior busking competitions which attracted record entries and provided free entertainment throughout the township.
Sails Stage performances were presented by Katrina Burgoyne, Chicken Train Skifflers and Aleyce Simmonds, together with bush poetry performers and boot scooting.
"The Lucky Country Stage in the Bayview Mall was hosted by Lucky Starr and was very successful, as was Rob Wilson who drew record crowds at The Entrance Surf Club and the weekend was wrapped up with the traditional wind-up party on the Sails Stage on Sunday night.
Central Coast Country Music Festival 2012 was sponsored by Wyong Shire Council, The Greens at the Entrance, Central Coast Express Advocate, Today's Country 94one, NBN TV, Macron Music, Radio 2GO, The Grove Studios, Skip Film Productions, Lion Nathan, East Coast Bronc & Bull, Country Music Capital News, Somersby Springs, Wild Oats, Azzurro Blu Wharf and The Entrance Town Centre Management.
Pictured, The Apprentices (from left): Mikayla, Georgia, Kaylah, Hannah.
Weblink – www.the entrance.org.
Taking country to a younger market
Two significant things occurred on Friday (March 9)... to Allan Caswell. He turned 60 and released his first children's album.
Just Kidding is the name of the new work which has been released on the Shoestring Records label.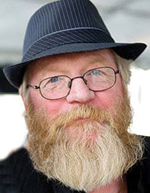 Allan is not new to children's music, however. During the 1990s, he co-wrote and co-produced a whole series of successful children's albums with Don Spencer.
Just Kidding contains several Caswell/Spencer classics including Bob The Kelpie, Please Don't Call Me A Koala Bear and Aussie Mossie as well as new songs that Allan wrote with Drew McAlister (Hands), Kaylee Bell (the duet Australia And New Zealand) and Mick Hamilton (I'm An Aussie Shark).
Joey The Barbecue Blowie was written by Allan with his wife Marian and his youngest daughter Georgia.
The first single off Just Kidding is "the very funny" Skin.
The album was produced by Roger Corbett at The Valley Studio in Springwood. "Roger did a terrific job," Allan said, "I co-produced the original versions of some of these songs and wanted a fresh approach for them… Roger gave me that.
"Most people think that children's music is a separate genre… I see it as quality songs for really intelligent people who just happen to be eight years old... I write country music and I am as proud of these songs as any I have written."
Just Kidding was originally intended as an album for Allan and Marian's first grandson, Parker, but since the recording began they have found that they have two more grandchildren on the way so a sequel is definitely on the cards!
Weblink – www.allancaswell.com.
---
FRIDAY, MARCH 9, 2012
Call for indigenous scholarship applications
The Country Music Association o Australia (CMAA) has issued an invitation for up and coming indigenous country music artists to apply for one of two dedicated scholarships to the senior course of the 2012 Australian Academy of Country Music.
The two scholarships are the Troy Cassar-Daley Scholarship, funded by Arts NSW, and the New England Institute of TAFE NSW Scholarship... both cover the all-inclusive course fee for the successful applicants including accommodation, all meals, tuition and master classes.
Designed for singers, songwriters and instrumentalists over the age of 18 years, the course runs for two weeks from June 23, concluding with a graduation concert on Saturday, July 7.
All applications for this year's Academy, both senior and junior courses, close on Friday March 16. Late applications will be considered in exceptional circumstances only.
Weblink – academycountrymusic.com.au.
Leisa to shave for a good cause
Leisa Bye, a well-known performer on the Queensland and NSW country music club and talent quest circuit, will be shaving her head as part of this year's World's Greatest Shave organised by the Leukaemia Foundation.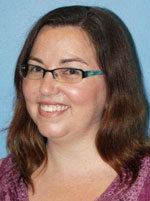 Leisa (pictured) has been involved in Brisbane's Northern Suburbs Country Music Club for more than 10 years, and was with Dubbo's Orana Country Music Association for 10 years before moving to Queensland.
Described as an amazing yodeller and a talented photographer who has been working with the Queensland Champion of Champions crew for the last few years, has also been regularly involved in many different charity events and ventures, including Tsunami Fundraiser by Combined Brisbane Country Music Clubs following the Asian Tsunami.
"The shave" is something Leisa has wanted to do for many years, having lost a number of friends and family over the years to different cancers.
But this year, it's a little closer to home.  In June last year, Leisa's sister-in-law Cathy was diagnosed with a nasty brain tumour and has had two major surgeries and is continuing with treatment.
Leisa says she wants to do "the shave" for Cathy, and for all those who are battling and fighting at the moment. 
"If they're brave enough to fight, then I am brave enough to risk an bare head," she said.
Leisa's fund-raising efforts can be supported at the following link my.leukaemiafoundation.org.au/leisabye.
---
THURSDAY, MARCH 8, 2012
Broxburn Bash 2012
Details have been announced for the 2012 Broxburn Bash, including artist line-up and talent quest information.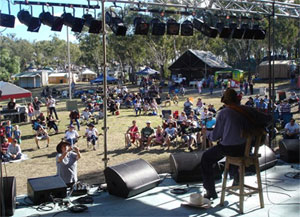 The artist line-up will include James Anderseen, Dave Prow, Midnight Sun & The Crime Scene, Sarenda, Simon Thomas, Garry Watson and Paul Wilson & The Wizard Of Oz Band.
In addition, two dedicated artist covers bands will feature... Chisel Revived and The Eagles Experience.
Entries in the Bash talent quest close on April 13.
The talent quest, sponsored by the Denning Family of Burwood Stud and affiliated with the Queensland Champion of Champions, has sections for juvenile, junior, senior and "golden oldies".
Sections are Duo or Group, Golden Oldies Bush Ballad, Golden Oldies Vocal, Juvenile Bush Ballad, Juvenile Country Vocal, Juvenile Gospel, Junior Bush Ballad, Junior Country Vocal, Junior Gospel, Own Composition, Senior Bush Ballad and Senior Country Vocal Senior Gospel (open also to "golden oldies").
The Broxburn Bush Bash will run on Saturday and Sunday, May 5 and 6 at Broxburn (Qld) near Pittsworth.
Photo: a pic from last year's Bash.
Weblink – www.broxburnbash.com.
New single from Ransom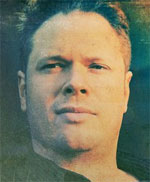 Toyota Star Maker finalist 2012 Ransom (Ben Ransom) has released his third and final single before the release of his official debut album which is due out mid this year.
The Wedding Song is the title of the track, a sentimental favourite of the singer/songwriter that is, he said, a song he wrote for friends of his who were getting married "way back" in 2003.
"It explores the musings of a groom on the day of his wedding... reflecting on what it means and feels when you find that one true love... a simple and understated song that focuses more on the lyrical content and beauty of a well written song rather than being overproduced."
The new single comes after previous releases Bourbon & Sunsets (his debut) and the follow-up Long Hot Days.
Weblink – www.ransommusic.com.
---
WEDNESDAY, MARCH 7, 2012
Tom launches HSF Artist Services
Tom Inglis, EMI's former head of Country Music and Catalogues, has launched HSF Artist Services, an initiative to provide Australian country artists with a number of traditional record label services.
Services range from mentoring to project management, marketing, radio servicing/plugging and publicity through to manufacturing and international digital distribution.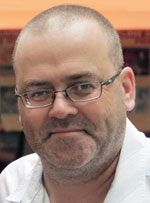 Tom (pictured) said HSF Music Services could provide everything that a music label does without the boundaries to help build artist brands and music.
"It's time for artists to grab control of their music," Tom said. "More artists than ever are choosing to go without a record label. Record labels are also signing less acts than in the past, both of these are leaving a gap in artist's progression with several invaluable profile and branding inclusions being dropped by many independent artists.
"Today's savvy artists understand the considerable earning opportunity when you empower a strong brand with a direct to fan sales attitude. HSF Artist Services helps the artist get the brand and products (both recorded and live) right.
"We follow this with strong through-the-line marketing and promotion allowing artists to engage with country music fans at multiple points. This will enable a unified approach where consistent messaging across multiple media creates a fan perception.
"Bookend this with digital retail distribution and physical distribution via artist sites," Tom said, "and you have the new music model for our country music stars of tomorrow."
Tom started his career in music straight out of high school, beginning his first job with Festival Records at the age of 16. Gaining a wealth of knowledge as he moved through various roles it was at EMI Music that his passion for real songs about real people saw him work with local artists such as Lou Bradley, Troy Cassar-Daley, Kasey Chambers, Slim Dusty, Paul Kelly, Anne Kirkpatrick, Keith Urban, Felicity Urquhart and John Williamson.
Also working the Capitol Nashville label, Tom worked on records by Trace Adkins, Dierks Bentley, Luke Bryan, Garth Brooks, Eric Church and kick-started EMI Australia's enthusiasm towards Lady Antebellum.
Weblink – www.facebook.com/hsfartistservices.
American Hall of Fame inductees announced
America's Country Music Association (CMA) has announced this year's inductees to its Country Music Hall of Fame in Nashville.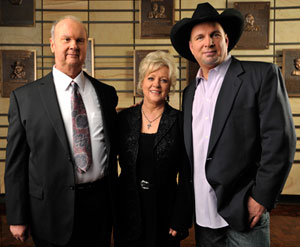 Garth Brooks, Hargus "Pig" Robbins and Connie Smith are the three who will be inducted into the Hall later this year during the Medallion Ceremony, an annual reunion of the Hall of Fame membership that has served as the official rite of induction for new members since 2007.
Garth is being inducted in the Modern Era Artist category, Hargus goes in under the Recording and/or Touring Musician Active Prior to 1980 category (awarded every third year in rotation with the Non Performer and Songwriter categories) and Connie via the Veterans Era Artist category.
"There are great artists and talents, and then there are Connie, 'Pig' and Garth," said Steve Moore, CMA Chief Executive Officer
"Connie has been one of the most celebrated female voices in music for more than 45 years, setting a golden standard for the thousands of female vocalists who came after her. 'Pig' overcame adversity to become one of the most sought-after session musicians in the industry, contributing his considerable talents to classic songs that have been treasured by fans all over the world since the late '50s.
"And Garth led modern country music to unbelievable heights of commercial success and pop culture relevance after bursting on to the scene as part of the now-legendary 'Class of 1989'. These three artists are more than just performers... they are forces of nature who are deservedly entering the Country Music Hall of Fame," Steve said.
"I am astounded and honoured to be in the Country Music Hall of Fame," said Garth. "At the same time, I can't help but feel guilty going in when there are so many deserving artists that came before me who are yet to be inducted."
"I've had the privilege of participating in several Hall of Fame inductions," said Connie. "They were all very special. But now to become a member of the Country Music Hall of Fame myself is an honour for me and my family. So touching, it's difficult to find the words to express my gratitude."
"I just couldn't believe it the other day when Steve Moore called and informed me that I had been chosen to become one of the new members of the Country Music Hall of Fame," said Hargus. "All I could say was 'thank you, thank you, thank you!' Well, I have always considered myself lucky, and I guess my good luck has struck again. I am so honoured to be named one of the new members."
"The announcement of new inductees into the Country Music Hall of Fame is always a cause for celebration," said Kyle Young, Director, Country Music Hall of Fame and Museum. "This year's class features three artists who revered country music's traditions but quickly forged their own paths, taking the genre to new places and, in turn, profoundly influencing the artists who have followed them.
"Each is a musical paradigm: Connie Smith, the epitome of a vocalist, has used her powerful voice to convey every nuance of love, loss, heartache, and faith on her canon of now-classic recordings; Hargus 'Pig' Robbins, the consummate session pianist, has contributed note-perfect stylings to many of American music's greatest recordings for more than three decades; and Garth Brooks, the prototype of a modern country superstar, has taken this genre to new venues and new heights, engaging fans with his unparalleled mix of showmanship, theatricality and musical talent, all while never losing sight of country music's roots."
The CMA created the Country Music Hall of Fame in 1961 to recognise noteworthy individuals for their outstanding contributions to the format with country music's highest honour in America.
Photo, by John Russell, CMA (from left): Hargus "Pig" Robbins, Connie Smith and Garth Brooks following this week's announcement of 2012 inductees to the Country Music Hall of Fame.
Weblink – www.countrymusichalloffame.org.
Chart Update – Troy still at number one
Troy Cassar-Daley's latest hit, Country Is, retains the number one position on this week's national Country Tracks Top 30.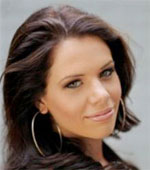 Amber Lawrence's Everybody's A Mess jumps two places to be in second position while Travis Collins' Fired Today is at three and Harmony James' Don't Say It is up two to number four.
America's Eli Young Band is steady at five with Crazy Girl, Doug Bruce's Sweet jumps four more places to six and America's Dierks Bentley is at seven with Home while.
Jetty Road's I'm A Dreamer is at eight, The McClymonts' How Long Have You Known bounds into the top 10 at nine and America's Luke Bryan is at 10 with I Don't Want This Night To End.
Bullet performers for the week include Luke O'Shea's The Drover's Wife (18 to 14), McAlister Kemp's Country Proud (22 to 17), Christy Lamb's Mr Wrong (23 to 20), John Williamson's Hang My Hat In Queensland (25 to 22), Kristy Cox's Little Bit Of Wonderful (28 to 25) and Morgan Evans' Live Each Day (29 to 26).
New entries to the chart this week include Tori Darke (pictured) with Great Mistake (in at 28) and O'Shea's When The Girls Get Together (at 30).
The full chart can be viewed at – www.countrymusicradio.com.au.
---
TUESDAY, MARCH 6, 2012
New album from from Jane & Ian
Jane Germain & Ian Simpson have released a new album, No Fun Allowed.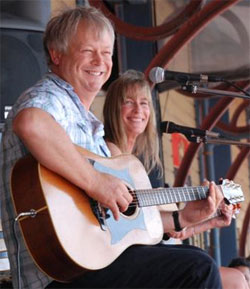 The multi award winning acoustic duo's new work features songs they have been creating together in their own style, ranging from raging bluegrass, hard-driving blues, to swing and "down-home" country, according to a spokesman for the artists.
"Songs such as Listen To What You Know, A Lesson In Life, Why Do You Hate Me So Much, A Love Song Gone Wrong, to the rollicking banjo of Banjo Pickin' Girl will delight lovers of real music.
"Jane and Ian play almost all of the instruments on this recording and welcome the addition of Adam Gare on mandolin and fiddle on some tracks. Jane makes a debut appearance playing clawhammer banjo on three tracks."
The Perth based duo have been playing their style of acoustic music together now for several years after first teaming up for Jane's Chinese Whispers album, and then in 20I0 releasing their first duo album Lonesome Road.
Jane is a singer/songwriter with Chinese heritage and Ian has toured and recorded with various artists from Slim Dusty to Paul Kelly.
In 20I0, Jane and Ian represented Australia at the World Expo in China.
This year has started well with Jane & Ian winning the WA Country Music Award for Best Vocal Group or Duo for the fourth year in a row.
No Fun Allowed will be launched at Kulcha in Freemantle (WA) this Friday night (March 9).
Weblink – www.myspace.com/janegermain.
ISC finalists announced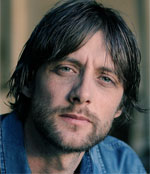 Finalists have been announced in the 2011 International Songwriting Contest with a few Australian country contenders in the running for wins.
The Americana (progressive roots country) section looks to be most popular with five finalist entries hailing from "down under" – Neville Anderson with Nothin' Takes You Off My Mind, Catherine Britt with Sweet Emmylou and Shane Nicholson (pictured) with three... The Broken Things, Jimmie Rodgers Was A Vampire and Where The Waters Go.
Peter Denahy is a finalist in the Comedy/Novelty section with his classic hit Sort Of Dunno Nothin'.
Winners will be announced in April.
Entries for the 2012 contest are now open.
Weblink – www.songwritingcompetition.com.
---
MONDAY, MARCH 5, 2012
Aussie fans continue to embrace digital
The Australian Recording Industry Association (ARIA) last week released its figures for 2011, which show that Australian music fans continue to embrace digital music services against a backdrop of falling sales for physical music.
Digital sales now make up 36.7 percent of the industry's value, ARIA reported, compared to 27.2 percent last year, mirroring the increasing trend of digital music consumption internationally.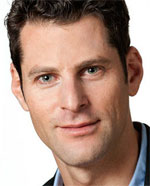 Australians adopted the ever-increasing number of legal digital music offerings available in 2011, as digital sales grew in number by 36.7 percent, with digital track sales increasing by 39.2 percent and digital albums up 45.9 percent on 2010.
Further growth in the digital market is expected in 2012, with a number of new music subscription services likely to enter the Australian streaming market, including Spotify, Deezer and Rdio to join existing services from JB Hi Fi and Samsung offering music consumers even more choice in how they consume, buy and listen to music.
Last year, physical music sales were down 13.8 percent on 2010 figures although still accounted for $242 million dollars worth of revenue for the industry, further emphasising the important role physical music and retail continues to play in the music buying experience of consumers.
One area of physical sales growth for the industry in 2011 was the 20.5 percent increase on 2010 in the quantity of units sold, highlighting the fact that Australian music fans appetite for quality music is greater than ever before, according to ARIA.
While these numbers are a welcome improvement on previous years, the impact of online piracy continues to be felt across the industry. The current overall industry value of $382.7 million is a drop of 27.5 percent on the $528.2 million generated in 2005.
Figures recently released by IFPI (the International Federation of the Phonographic Industry), show that one in four internet users access unauthorised services on a monthly basis, costing the recorded music industry potential sales and revenues.
ARIA Chief Executive Dan Rosen said: "2011 was an extremely positive year for our industry and we enter 2012 with a great deal of momentum on all fronts. There were a whole range of fantastic releases by artists both here and abroad and the array of options by which music fans could listen to, consume and purchase music grew exponentially.
"While as an industry we are doing all we can to embrace the digital media landscape by offering music fans more options than ever before to get their music legally online, we require urgent assistance in the fight against the negative impact of illegal online piracy. We will continue our fight to protect the rights of artists and labels, ensuring money flows back for their creative work and to the grassroots of the music industry. We will work in good faith with the Government and ISPs (internet service providers) for practical progress in the coming year."
ARIA Chairman and Chief Executive of Sony Music Entertainment Australia & New Zealand Denis Handlin said: "Australian music fans continue to be some of the most passionate and knowledgeable in the world and demand for music has never been greater, which is reflected in today's figures.
"Overall 2011 was a very positive year for our industry, with growth in a number of areas, a host of exciting new releases and a wonderful anniversary celebration at our 25th ARIA Awards."
Weblink – www.aria.com.au.
New record for Slim?
Almost 10 years after his death in 2003, Slim Dusty has created what is believed to be another record with his Very Best Of album marking 400 weeks in the ARIA Australian Country Chart this week.
The album was first released in 1999 and has had a number of updates along the way but is ostensibly the same grouping of Slim's hit songs through his amazing 60 year career.
Almost co-incidentally, one of Australian country music's modern day stars, Keith Urban, now also one of the world's biggest names in country music, has also passed a milestone reached only by a small number of recording acts.
Just before new year, Keith's Best Of album (subtitled 18 Kids) passed the 200 mark and continues to feature (212 weeks this week) in the Australian Country Chart.
---
FRIDAY, MARCH 2, 2012
Monaro Muster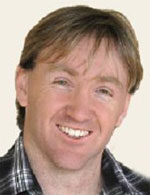 Details have been announced for the Monaro Country Music Muster being planned for the weekend of Friday March 30 to Sunday April 1 in Cooma (NSW).
Notwithstanding any impact current flooding is having, the event is designed to raise money to support the Monaro Committee for Cancer Research that needs funds to support families living with cancer in the Cooma-Monaro, Bombala and Snowy River Shires.
The event is being organised by the Rotary Club of Cooma.
Events included on the program are bush poetry, walk-up concerts and a major concert in Cooma's Centennial Park on the Sunday.
A feature activity of the weekend will include the launch by local artist Jay Podger (pictured) of his latest album on the Friday night.
Click here for more information.
New single from The Fry Brothers
Victoria's Fry Brothers have released the first single from their debut album, Waitin' On The Wonderful.
Title of the track is Drivin' Rain. The album was produced in Nashville by Aussie ex-pat Mark Moffatt who has also produced artists such as Slim Dusty, O'Shea and Jasmine Rae, to name a few.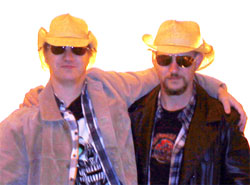 Drivin' Rain is particularly notable for The Fry Brother as it's their first single since Yippy Yi Yay Cowboys released about 15 years ago.
The album is described as a mixture of bluegrass, gospel, country, country rock and crossover country with six of the 12 songs written by the duo.
Tim and Roy Fry grew up in Hillcrest, Victoria betweenSmythesdale and Snake Valley. At age six their parents encouraged the boys to develop their natural harmonies and guitar skills. Their father, who played guitar, started teaching the boys. Tim played lap steel and Roy played acoustic guitar.
Their father was also one of the founding members of the Ballarat Country Music Club which gave the duo a chance to create their own sound and playing style.
The brothers performed throughout their childhood and in their teens as an acoustic duo in a succession of country to rock bands until they parted for a time while Roy completed a formal education in classical guitar and composition and Tim joined a touring country band playing pedal steel performing at different venues throughout Victoria and up into Queensland.
After some years of separate projects, the boys reunited to explore different styles and to try their hand at songwriting to create a distinct sound.
It was at one of their gigs that they were spotted by a country music artist manager who said he was "struck by their unique twin vocals, strong songwriting and arrangements" later encouraging Tim and Roy to pursue a serious career with their music.
Soon the twins were making a mark on the country music scene supporting Australian and touring US artists at festivals as The Fry Brothers. They recorded Yippi Yi Yay Cowboys, releasing it to favourable industry reviews in mid 2006. Roy played acoustic and Tim played dobro. On the release of their first album, Tim changed to a 12 string acoustic and Roy played acoustic and electric guitar.
Weblink – www.thefrybrothers.com.
---
THURSDAY, MARCH 1, 2012
Tamara and Rick team up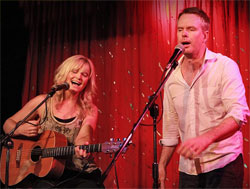 For the first time in their 10 year collaborative history, Tamara Stewart and Rick Price will team up for a tour promoting Rick's new album The Water's Edge.
Tamara says she is proud to be supporting Rick and is excited about the pending dates. "It's strange to think we have never toured together before... but I'm so thrilled to get out there and support Rick... he is not only pure genius.. but a pleasure to work with."
Tamara will open the show for Rick and join him onstage. "When we sing together.. it's very special to me," Tamara said. "We've recorded two duets together and worked on a few projects – it's a connection that works- and I'm really excited to get to sing with him on every show."
The tour launches today at Windsor (NSW), travels to Victoria and will conclude in Newcastle on Sunday April 1.
Weblinks – www.tamarastewart.com.au, www.rickprice.com.au.
The Winners 2012
An important release that slipped under the radar in early January was The Winners 2012 – the album featuring finalists and winners from this year's Golden Guitar Awards.
This year's compilation is unique in that it not only includes a CD with 20 tracks from the current Awards but also incorporates a DVD of 12 finalist videos, including the winner, Children Of The Gurindji by Sara Storer with Kev Carmody.
A third part of the package is a CD with 20 tracks commemorating the 40th year of the Golden Guitars.
The Winners 2012 is the 20th release in the series with total sales of the series to date exceeding 470,000 units.
Weblink – www.country.com.au.
---
Click here for recent news
---