NEWS ARCHIVE ... MARCH 2011
---
MONDAY, MARCH 28, 2011
Marie's Little Things
Little Things is the third single release from Marie Hodson's acclaimed album Read Between The Lies.
The Werris Creek (near Tamworth) artist says the song "reminds you that life is full of the small wonders that we too often take for granted.
"It's a note on your pillow when you wake up in the morning, a smile or a hug, a kiss without warning... it's the little things," as the song goes.
"Marie delivers every song with true country purity and this is no exception," said one reviewer.
Marie recorded her first top 10 hit with the second single from the album – Cowboys Love Texas – and the pundits say Little Things is heading the same way... "across the airwaves and into the country music listener's hearts.
"When it comes to Real Country, Marie Hodson defines it!"
Weblink – www.myspace.com/mariehodson1.
---
WEDNESDAY, MARCH 23, 2011
Vale – Ferlin Husky
Ferlin Husky, 85, a singer whose versatility and matinee-idol looks propelled a seven-decade country music career, died last week (March 17) in Tennessee from congestive heart failure.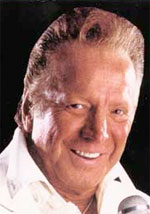 When Ferlin was inducted into the Country Music Hall of Fame last year, he was heralded for his vocal and comic prowess – and "all around showmanship – that left a legacy as 'one of the best entertainers country music has ever produced'."
He had more than 20 hits on the Billboard country charts between 1953 and 1975 including his 1960 gospel recording Wings Of A Dove for which he is probably best known for in Australia.
Ferlin was also known in America for a character he created: the gum-chewing, outspoken hayseed Simon Crum. His appearances as Crum combined sight gags and goofball facial contortions with eerily precise impressions of peers such as Tennessee Ernie Ford and Kitty Wells.
In his country music career, he is credited with helping to pioneer the crossover "Nashville sound" that applied a pop gloss of background voices and strings to country music's rougher edges.
In addition to his induction into the Country Music Hall of Fame, Ferlin Husky was among the first country singers to get a star on the Hollywood Walk of Fame.
Tracy's single salutes Margaret and Vera
The third single from Tracy Killeen's current album is 42 (Margaret & Vera) about two brave nurses – Margaret Anderson and Vera Torney from the second world war.
Written by Tracy together with Allan Caswell, Tracy says the song is also her "salute to all women in wars past and present who have sacrificed for our country".
Taken from the album Driver's Seat, the song is accompanied by a video shot by Golden Guitar winning director Duncan Toombs.
Weblink – www.tracykilleen.com.
And Sara's features Kev
Children Of The Gurindji is the third single from Sara Storer's first Greatest Hits album, Calling Me Home, and features special guest Kev Carmody.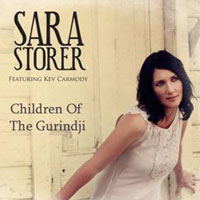 "I spent a couple of days songwriting out at Kev Carmody's home," Sara said.
"I had some of this song part written from years ago, when I was working as a school teacher out at the Kalkaringi. It reminds me of a time and place that really changed my life in so many ways."
The single follows Sara's number one hit and Golden Guitar winning track Calling Me Home and Tears which touched many with its very direct message about domestic violence towards young children.
Weblink – www.sarastorer.com.au.
Chart Update – Lee's fourth week at number one
Lee Kernaghan's latest hit – Dirt – dominates the national Country Tracks Top 30 singles chart for the fourth week this week.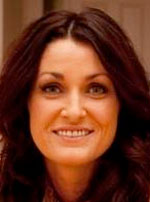 The McClymonts' A Woman Is A Flame is steady at number two while Rose Carleo's That Season Again edges up one to be in third place and Markus Meier's My Patch Of Dirt bounds up four places to be at number four.
Connie Kis Andersen's Steamy Dreams is up another two to five, Jasmine Rae's Hunky Country Boys is up three to six and Adam Harvey's Good Enough For Me is at seven.
The Bobkatz' In The Coals debuts in the top 10 at number eight, Sandra Humphries' Heartaches Highheels And A Halo enters the top 10 at nine and Catherine Britt's Sweet Emmylou is at 10.
Bullet performers for the week include Harmony James' Painted Pony (14 to 11), Peter McWhirter's Girls In The Summertime (16 to 13), Shane Nicholson's Bad Machines (18 to 15), Doug Bruce's Honky Tonk Shoes (21 to 18), and Kasey Chambers' Beautiful Mess (23 to 20), Kaylee Bell's Love Was Just A Fairytale (24 to 21), John Williamson's Look Out Cunnamulla (28 to 25), Aleyce Simmonds' When I Say Too Much (29 to 26) and Amber Joy Poulton's Break Even (30 to 27).
---
FRIDAY, MARCH 18, 2011
New at Urban Country
New venues, a rodeo and a new concert will help make Caboolture's 2011 Urban Country Music Festival a stand out, according to organisers.
Moreton Bay Regional Council Mayor Allan Sutherland said while festival favourites would be returning, the new additions would inject "extra excitement" into the April 29 to May 2 event.
"We've got a brand new ticketed concert on Sunday, May 1, this year, aimed at our more 'urban' audience with a top line-up featuring Evermore, Thirsty Merc, The Potbelleez, Amy Meredith and Sinead Burgess," he said.
"We've still got our big concert for country fans on Saturday, April 30, and it has charting American star Joe Nichols headlining a great line up including James Reyne, The McClymonts, Jonah's Road (pictured) and 2011 Toyota Star Maker Luke Dickens."
Mayor Sutherland said the heart of the festival had moved to Caboolture Historical Village this year.
"We're really looking forward to seeing how the village buildings work with all of the activities we've got planned.
"We're going to be using the Village Hotel as a venue for the popular Bluegrass Brunch on Sunday morning and the Bush Balladeers on Saturday, which is now a free event. Pioneer Cottage will feature a walk-up stage for talented newcomers and St Laurence's church will host the Urban Country art exhibition."
Mayor Sutherland said the popular Urban Blaze concert would be kicking off the festival this year from 5pm on Friday April 29 at the Showgrounds Paddock.
Last year's winner of the Voice of Urban Country quest, Beenleigh country pop duo Brade, will feature along with The Bostocks, Paul Costa, Jetty Road, fireworks and the Urban Blaze bonfires.
"But if rodeo action is more your style, make sure you're ready for the heart-stopping, adrenaline pumping action of the first ever Urban Rodeo presented by the National Rodeo Association and the Caboolture Show Society," he said.
"It's also on the Friday night and tickets, which are $20 for adults and $12 for children, can be bought at the rodeo arena gate. "There will be team roping, steer wrestling, bull riding, bareback bronc riding and more."
On Sunday, visitors can start their day with Sunday Gospel, held from 10am to 4pm at the Showgrounds Paddock. Also on Sunday, a new Johnny Cash and Slim Dusty Tribute Show will be held in Rodeo Stadium in the Showgrounds.
Tickets to the Saturday and Sunday night concerts are $65 each for adults and $30 each for children if purchased beforehand.
Weblink – www.urbancountry.com.au.
---
WEDNESDAY, MARCH 16, 2011
Award for Keri
Australian country music artist Keri McInerney has achieved many successes over her career both nationally and internationally and now has a new award to add to her trophy cabinet.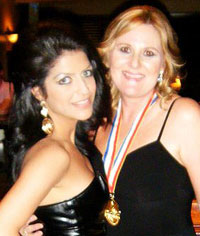 She has been presented with an International Women's Day Recognition Award for her extraordinary contribution to Queensland.
Keri has been a multi award winner and has numerous national and international hit singles to her credit.
She is also known as a charity worker and humanitarian who has worked selflessly to help many in need.
Recently, Keri co-ordinated a series of concerts for those affected by Queensland's major flood disaster. She was assisted by a number of major artists and fellow Australian team members.
Keri's achievements with the flood appeal concerts, her career success in the entertainment industry and her international success at WCOPA (World Championship of Performing Arts) in 2009 and 2010 and her involvement with the organisation, were all noted in her award.
Queensland Minister for Community Services, Housing and Women Karen Struthers said: "The award highlights the difference Keri has made to the lives of others in her community.
"Queensland has many prominent women who have helped build this great state. It is also women and girls who, everyday, go above and beyond who shape the world we live in and are equally deserving of recognition."
Photo: Keri with friend New Zealand artist Mardin Saber after the award presentation.
Illabo Country Music Stampede
The 24th annual Illabo Country Music Stampede will run from April 14 to 17 at the Illabo Showgrounds.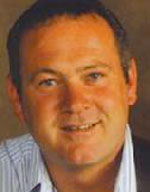 The weekend starts with a campfire sing-along on the Thursday night while the talent quest with backing band The Vintage Four will kick off on the Friday night with the Veterans and Walk-up sections.
Talent quest heats will be held on Saturday with the finals on Sunday along with guests artists performing during the day.
This year's guests include Tasmanian born Jamie Davis who is reputed to have cut his teeth on traditional country and yodeling. During the last 16 years, he has toured the length and breath of Australia with artists including Barry Thornton, good friend Col Elliott and many more.
"Our home grown talent Peter Pratt will also be performing," said a spokesman for Stampede organisers. "With a vocal style reminiscent of the early western crooners, Peter has an unmistakable Australian quality
"He has had two top 10 hits and created his own unique sound drawing from his love of music, the land and country life."
Sunday of the Stampede will also feature a market day. Camping is available at the venue.
Weblink – www.illabo.org.au.
Chart Update – third week at the top for Lee
Lee Kernaghan's latest hit – Dirt – is at number one for the third week on this week's national Country Tracks Top 30 singles chart.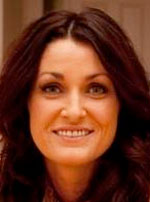 The McClymonts' A Woman Is A Flame is up one to be in second place while Catherine Britt's Sweet Emmylou slips to number three and Rose Carleo's That Season Again is up two to number four.
Adam Harvey's Good Enough For Me is up two to five, the Kristy Cox/Davidson Bros duet Breakin' New Ground is at six and Connie Kis Andersen's Steamy Dreams is up two to seven.
Markus Meier's My Patch Of Dirt enters the top 10 at eight, as does Jasmine Rae's Hunky Country Boys while America's Tim McGraw is at 10 with Felt Good On My Lips.
Bullet performers for the week include The Bobkatz' In The Coals (15 to 12), Shane Nicholson's Bad Machines (21 to 18) and Kasey Chambers' Beautiful Mess (27 to 23).
Only one new entry to the chart this week, Amber Joy Poulton (pictured) with Break Even (in at 30).
---
TUESDAY, MARCH 15, 2011
Prince to boost country spirit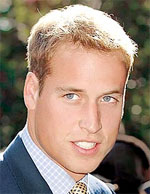 Prince William has been confirmed as a special guest at the March 20 Spirit of the Country Concert in Toowoomba.
The Toowoomba Chronicle reported that The Prince would make a special appearance at the concert organised to lift the spirits of Toowoomba and Lockyer Valley residents affected by the recent flooding.
Prince William would stop in at the concert for about an hour to meet with people affected by the devastating flood event, according to The Chronicle report.
From Toowoomba, he will rush to Brisbane for a fundraiser at the Convention and Exhibition Centre on the Sunday night to raise money for the Premier's Disaster Relief Fund.
Weblink – www.spiritofthecountry.com.au.
---
MONDAY, MARCH 14, 2011
Harmony wins 2011 Country PDA
Harmony James has won the 2011 APRA (Australasian Performing Right Association) Professional Development Award (PDA) in the Country category.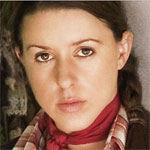 Harmony is one of eight Australian writers, announced today, who will receive a career-boosting prize package worth more than $25,000 each.
More than 2,500 were whittled down to a group of 250 finalist songwriters and composers for the award which was then narrowed down to the eight.
In early 2007, Harmony's song Tailwind was announced the first Australian song to win the country category of the International Songwriting Competition. Her number one hit, Somebody Stole My Horse, was Australia's third most played country song of 2008.
With the 2009 release of her debut album, Harmony confirmed her reputation as a talented and skilled singer/songwriter.
The same year, Haromy won Independent Female Vocalist of the Year at the Australian Independent Country Music Awards (Southern Stars) and she has since featured as a finalist at the Golden Guitar Awards for Album and Female Artist of the Year.
Winners in the Popular Contemporary category are Rohin Jones, Catherine Kellehere and Zoe Randall while Alex Pozniak took our the Classical category.
Wagga Wagga singer/songwriter Brendon Boney won the Indigneous category, Timothy Stevens the Jazz category and Caitlin Yeo the Film & Television category.
Each prize includes $12,000 cash, an Apple MacBook Pro computer plus Logic Studio, a full day of studio time, including engineer, at Studios 301, a distribution deal with MGM/Leading Edge (Popular Contemporary, Country, Film & TV, Indigenous winners only), a digital distribution courtesy of MGM (Popular Contemporary, Country, Film & TV, Indigenous winners only), a digital distribution courtesy ABC Music (Jazz and Classical Award winners only), a PCR300 Controller Keyboard and DR80C Condensor Microphone courtesy of Roland, a unit of study in the Australian Institute of Music's (AIM) Bachelor of Music Program, attendance at the ASCAP US Film & TV Workshop (for Film & TV winner only) courtesy of ASCAP and Seed Workshop (for Popular Contemporary winners only) by courtesy of The Seed – an arts grant fund.
APRA Chief Executive Brett Cottle said the staggering aspect of this year's PDAs was the number of entries, an increase of 330 percent over the 2009 figures.
"This figure can, of course, be interpreted in a number of ways, not least that times are tough and opportunities increasingly limited for songwriters and composers. On the more positive side, the level of commitment to their craft from creative musical talent in this country has never been more in evidence."
Weblink – www.apra-amcos.com.au.
---
FRIDAY, MARCH 11, 2011
Kasey leads international song contest finalists
Australian country star Kasey Chambers (pictured) has scored seven finalist places in this year's International Songwriting Contest, the first time any artist has ever achieved this number of places.
It's further testament to Kasey's career to date, which has so far included multiple ARIA and APRA awards, Golden Guitars and a number of top-selling albums.
Kasey's finalist songs are Beautiful Mess, Christmas Time, Devil On Your Back, Georgia Brown, Little Bird, Lost Music Blues, Someone Like Me
Additional notable Australian country finalists in the current contest, officially for the 2010 year, include Katrina Burgoyne & Bill Chambers, Caitlin Harnett, Jonah's Road's Jay Collie and Jasper Somerville-Collie (also in one entry with Matt Scullion), Brent Lillie and Marcela Taylor.
Finalists were announced in Nashville earlier this week. The contest is renowned as one of the most prestigious songwriting competitions in the world, this year receiving well over 15,000 entries from 115 countries representing all genres of contemporary music.
Winners will be selected by judges including Jeff Beck, Ben Harper, the Kings of Leon, Peter Gabriel, Tom Waits, Kings of Leon and Jeff Beck. Winners will be announced by early May. Prizes include more than $150,000 in cash, merchandise and services. The major prize is $25,000 cash and $20,000 in additional prizes.
Organisers say ISC 2010 was the most competitive of any year in terms of quality of entries.
"We received so many outstanding songs that reflected creativity, diversity and excellent songwriting craftsmanship, and as a result, it was the most difficult year to select the finalists. Many of these outstanding songs came from Australian songwriters and artists.
"This year, we received more Australian entries and have more Australian finalists than from any other country next to the USA. Out of 327 Finalists, 62 hail from Australia. This recognition will not only shine the spotlight on these talented artists but will also show the world what a truly wonderful music scene exists in Australia," said the ISC's Candace Avery.
A full list of finalists can be found here... www.songwritingcompetition.com/winners.
Entries are currently being accepted for the next contest. More information and entry form can be found here... www.songwritingcompetition.com.
ACE Award winners
Troy Cassar-Daley, The McClymonts and Felicity Urquhart have taken the country honours on the 13 Australian Club Entertainment Awards announced in Sydney on Wednesday.
Troy won the Country Male Performer award from fellow finalists Adam Brand, Travis Collins, Adam Harvey, Wayne Horsburgh and John Williamson.
Felicity took out the Country Female Perform from Donna Boyd, Kel-Anne Brandt, Beccy Cole, Nikki Gillis and Melinda Schneider.
The McClymonts took home the Country Group Award from fellow finalists Buckshot, Feral Swing Katz, Bob Howe & Hillbilly Heaven, The Sunny Cowgirls and the Wolverines.
Other awards of country interest included Darren Carr's win for Sight Act and The Robertson Brothers win of the gongs for Vocal Group and Cover Band (2 or 3 persons).
Weblink – www.aceawards.com.au.
---
THURSDAY, MARCH 10, 2011
Cheryl and Larry presented with CMA awards
Country music industry figures Cheryl Byrnes and Larry Cann have been recognised for their work by the American Country Music Association (CMA).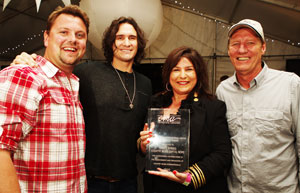 Cheryl, Manager of Australia's monthly country music magazine Capital News, was presented with the CMA's Wesley Rose International Media Achievement Award.
And Larry, Director and announcer for the Fairfax KIX Country Radio Network was presented with the CMA's International Country Broadcast Award.
Presentations were made at last weekend's CMC (Country Music Channel) Rocks The Hunter by visiting American star Joe Nicholls together with CMA Board members Rob Potts and Storme Warren, host of America's GAC "Headline Country" radio program.
The Wesley Rose International Media Achievement Award recognises outstanding achievements in media which contribute to the development of country music outside the United States. It is named after a founding member of the CMA who served as the trade association's first Chairman of the Board of Directors.
The CMA International Country Broadcast Award recognises outstanding achievement by radio broadcasters outside the United States who have made important contributions toward the development of country music in their country.
"It's truly a great honour to receive this Award which acknowledges my role with Country Music Capital News," said Cheryl. "Industry recognition within Australia is not such a regular occurrence so receiving the Wesley Rose Award from CMA validates all that I do personally within the country music industry – I'm truly grateful."
Born in Tamworth (Australia's Country Music Capital), Cheryl is the daughter of the late "Gentleman" Geoff Brown, one of the pioneers of the city's country music scene. Throughout her career, she has been involved in country music having worked with the Capital Country Music Association, Radio 2TM, BAL Marketing, Max Ellis Marketing, the Country Music Association of Australia and The Pub Management.
In addition to her role with Capital News, she also co-ordinates Australia's most prestigious country music talent search, Toyota Star Maker.
"Thank you to CMA," said Larry. "It's so wonderful to be recognised internationally at the KIX Radio Network for all our work over the years in country music in Australia."
Larry grew up on a farm in Chinchilla, Queensland, before pursuing an international career as a professional bull rider and bareback bronc rider. He entered the radio profession in 1997 as a part-time broadcaster on KCTR in Billings, Montana, while still competing in rodeos in the United States.
He returned to Australia in 1999 with a dream to develop the country music format on radio in his home country. Four years later, he started programming what is now known as the Fairfax KIX Country Radio Network which currently comprises 30 repeater stations from their hub in Queensland into NSW and Victoria with a broadcast population nearing two million listeners.
Previous Australian Wesley Rose International Media Achievement Award winners have included Gil Robert of MusicCountry (2000) and Tim Daley of CMC (2006).
Previous Australian winners of the CMA International Country Broadcast Award have included Nick Erby (1997 and 2007), John Laws (1997 and 2003), Trevor Smith (1999), Gary Beattie (2001), Ray Hadley (2005).
Pictured above (from left): Storme Warren, Joe Nichols, Cheryl Byrnes, Rob Potts.
And below (also from left): Storme, Joe, Larry Cann and Rob.
Both photos by Billy Joe - BJ.
Chart Update – Lee hangs on to number one
Lee Kernaghan's latest hit – Dirt – is number one for the second week on this week's national Country Tracks Top 30 singles chart.
Catherine Britt's Sweet Emmylou is steady yet again at two while The McClymonts' A Woman Is A Flame jumps two places to number three and the Kristy Cox/Davidson Bros duet Breakin' New Ground remains at four.
McAlister Kemp's Hell Yeah is at five, Rose Carleo's That Season Again is at six and Adam Harvey's Good Enough For Me edges up one place to seven.
America's Tim McGraw is at eight with Felt Good On My Lips, Connie Kis Andersen's Steamy Dreams is at 9 and America's Carrie Underwood is at 10 with Mama's Song.
New entries to the chart this week include John Williamson's Look Out Cunnamulla (in at 29) and Aleyce Simmonds' When I Say Too Much (at 30).
---
TUESDAY, MARCH 8, 2011
CMC Music Award winners
Prior to the weekend's CMC Rocks the Hunter, the television channel announced an extended series of dedicated awards.
CMC has expanded the previously single annual Oz Artist of the Year award into a series of four awards determined by viewers of the pay TV service.
The only artist ever to have won CMC's Oz Artist of the Year, Adam Brand (pictured), was announced as he winner of this title again for the fifth time.
CMC Music Video of the Year went to Keith Urban for the video Til Summer Comes Around from his fifth studio album, Defying Gravity.
Rising Australian stars McAlister Kemp were inaugural winners of the CMC New Oz Artist of the Year title.
America's Taylor Swift was voted CMC International Artist of the Year.
The awards ceremony included performances by Dianna Corcoran and Canada's Dean Brody with hosts Mark and Jay O'Shea. Mark, now resident in Nashville, came to prominence originally when he won the New Talent Golden Guitar in 1996.
Guests included Victoria Baillie, Jayne Denham, Rob Hirst, The Sunny Cowgirls and Mark Wells.
Highlights from the Awards event will be broadcast on CMC this Saturday, March 12.
Weblink – www.countrymusicchannel.com.au.
Coastal Country festival coming
Troy Cassar Daley has been announced as the feature act of the new Ballina (NSW) Coastal Music Festival.
The organising committee of the inaugural Festival has announced funding from Ballina Shire Council for an October event with Troy confirmed as the headline act.
Ballina Shire Council has allocated $20,000 for the festival and agreed to a street closure and central stage area at the end of Fawcett Park which will serve as the focal point for the planned free community and family entertainment during the long weekend between October 1 and 3.
A growing line-up of local and travelling performers, including such names as Jabiru, Kathryn Jones, Graham Rodger and the Round Mountain Girls will be featured in clubs and pubs around the town together with bush poets led by Ray Essery.
Buskers permits will be issued and a schools program is also being developed.
As well as doing a meet-and-greet at a community breakfast on the Monday morning, Troy will give a Friday night concert – the only festival event with a door charge – in the auditorium at the Ballina RSL Club.
The organising committee is currently in the process of looking for sponsors, including a major sponsor to claim naming rights to the festival.
Weblink – www.ballinacountrymusic.com.
---
FRIDAY, MARCH 4, 2011
Golden Guitars investigation to be wound up shortly
The Country Music Association of Australia is continuing to investigate the 39th Jayco Country Music Awards of Australia (Golden Guitar Awards), with the board expected to complete their assessment within the next seven days, according to an announcement on the Association's website this week.
"Former Police Prosecutor Ian Burkinshaw has passed his findings to the board of the CMAA in a report tabled at their most recent meeting," the announcement said.
Chairman Rod Laing said that phase two of the inquiry had continued, with the board due to make public their response to Mr Burkinshaw's investigation and his recommendations.
"We hope to have our response formalised within the next seven days," he said.
It had been incredibly important to the CMAA to explore every aspect of the Awards, the error and the recommendations for the future, he said, particularly given that 2012 would see their 40th staging.
Aside from Mr Burkinshaw's findings, the Board has reviewed the operation of the Awards and the judging, and further investigated other measures and responsibilities backstage, the announcement continued.
"The Board is committed to maintaining and implementing strategies that ensure that the Awards process is transparent, reliable and professional.
Mr Burkinshaw's findings and his report would remain confidential, with the interviews conducted under the promise of privacy.
"It would be unethical to make public the statements collected, given our assurances of confidentiality to those involved," Rod said.
Country fun at the Bunbury Show
The 2011 Bunbury (WA) Horse and Country Music Show will be staged on Saturday April 9.
Seven-time Golden Guitar winner Sara Storer will headline the entertainment as the main event.
The show starts at 12.30pm. Tickets are available from the Bunbury Regional Entertainment Centre.
The music will be presented along side horse events, a market carnival, light horse displays, Clydesdale rides and a bush poetry competition at Hay Park, Bunbury.
– Bunbury Mail
---
TUESDAY, MARCH 1, 2011
Sydney Country Music Festival
A new event on the country scene in Sydney will be staged from Friday to Sunday April 1 to 3 in conjunction with the 125th Castle Hill Show.
Main event of the Sydney Country Music Festival will be held on Friday April 1 April at Castle Hill Showground and will feature a star line-up including Troy Cassar-Daley, Jetty Road (pictured) and McAlister Kemp.
Organisers are promoting the event to venues all around the Sydney Hills area which will be "getting in on the act by featuring live acts over the three day festival period".
The actual Show will include wood chopping, show jumping, agricultural exhibitions and pavilions.
Activities will include a "ute muster" and country music talent search.
A special part of the Festival will be Country on The Green scheduled for the Sunday (April 3) at the Riverside Oaks Golf Course "a fantastic line-up" of hot country artists.
American Hall of Fame inductees
The Country Music Association (CMA) has announced this year's inductees into America's Country Music Hall of Fame.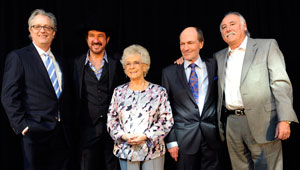 Bobby Braddock, Reba McEntire and Jean Shephard will be bestowed with the honour later in the year.
Reba, who is known worldwide by her first name, will be inducted in the Modern Era Artist category, while Jean will be inducted in the Veterans Era Artist category.
Bobby is the first inductee in the new Songwriter category which is now awarded every third year in a rotation with the Recording and/or Touring Musician and Non-Performer categories.
The new inductions will increase membership in the Hall of Fame from 112 to 115.
"We are inducting royalty this year," said Steve Moore, CMA Chief Executive Officer. "Jean and Reba are two of country music's most revered queens, and Bobby Braddock is a king of songwriting.
"All three of them refused to follow the crowd; instead, creating their own unique paths. I cannot imagine what country music would be like today without these three talented individuals and all of their accomplishments. They each continue to inspire me with their latest performances, albums, compositions, and productions."
CMA created the American Country Music Hall of Fame in 1961 to recognise noteworthy individuals for their outstanding contributions to the format with country music's highest honour.
The categories and voting process were updated in 2009, taking effect with the 2010 ballot.
Photo (by John Russell): Country Music Hall of Fame and Museum Director Kyle Young, Kix Brooks, Jean Shepard, Bobby Braddock, and CMA Chief Executive Officer Steve Moore pose moments after CMA announced Jean, Bobby and Reba as 2011 Inductees into the Hall of Fame.
Weblink – www.countrymusichalloffame.com.
---
Click here for recent news
---