---
WEDNESDAY, JULY 31, 2013
Laura festival popular
The popularity of Laura (SA) Country Music was evident at the weekend as locals and tourists enjoyed the festival.
"From Friday night the Laura Memorial Civic Centre Hall was jam-packed with visitors as the sounds of country music filtered throughout the town," said a spokesman for organisers.
"From Friday night until Sunday afternoon those who attended were welcomed with wide arms by the community and were able to hear some of the best South Australian country music on offer."
Organisers said they were pleased with the event. Chairman Ian White said the festival had been great and was the best yet.
"We had to turn people away last night (Saturday)... the hall was a sell out and there were another 40 odd people keen to get in. We haven't had a bad year yet.
"The relaxing atmosphere, coupled with great home-cooked meals for lunch and country hospitality is what draws people to the event – along with the all important country music," he said.
All performances were well supported and The Blackhats were a hit on the Friday night. Saturday saw many turn out for the talent quest and the competitors were of a high standard.
The evening's entertainment was well received and included Sandra Humphries (pictured) and special guest Amber Joy Poulton.
Sunday's proceedings began with breakfast and a workshop, before The Sherrahs hit the stage and were a hit with the crowd.
Their country gospel show lasted until lunch before Charlie McCracken joined them until late afternoon.
- Northern Argus
---
TUESDAY, JULY 30, 2013
Lismore Country
The 2013 Lismore (NSW) Country Music Festival will run from Wednesday August 28 to Sunday September 1 with a strong line-up of well-known artists.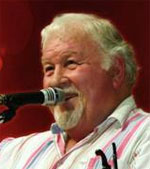 Headliners are Jeff Brown, Rex Dallas, Trevor Day, Terry Gordon and Reg Poole (pictured), supported by, in alphabetical order, John Allen, Ann & Bill, Greg Bain, Lloyd Brown, Double Trouble, Marge Graham, Keith Jamieson, Alan Luscombe, Morrie & Jill, Alisha Smith, Tony Wagner and J R Williams.
Fifteen shows will be staged in various Venues over the five days, all free admission except for the final day which will feature "10 hours of great country music from 10:30am.
The main venue will be the Italo/Australia Club in North Lismore, others being Alstonville Bowling Club, Casino Golf Club, Evans Head RSL, Kyogle Bowling Club and the Woodburn Bowling Club.
Enquiries can be directed to telephone 02 6622 3120, mobile 0429 665 253 or email margegraham@bigpond.com.
---
MONDAY, JULY 29, 2013
Dianna to release her fourth album
Two time Golden Guitar winner Dianna Corcoran will release her much anticipated fourth album, Love & Therapy, on Friday August 9.
The Australian country music star, affectionately known as Corky, currently lives in Nashville, but will launch the album by touring her home country with concerts scheduled between August 25 and October 24.
Love & Therapy follows the success of Dianna's first two albums, Little Bit Crazy and Then There's Me, both of which earned her Golden Guitar awards.
The singer/songwriter's commercially successful third album, Keep Breathing, was co-produced by two time Grammy winner Rebecca Lynn Howard. The album held the number one country spot in Australia for five consecutive weeks.
Speaking about the new album, Dianna said: "Real. No Rules. Fun. Emotional. Truly diverse."
The album's first single, Therapy, has already hit the country music charts, playing across stations worldwide.
For full details of show dates, visit Dianna's website www.diannacorcoran.com.
National Office For Live Music announced
The Federal government has announced it will establish a National Office for Live Music with high-profile musicians appointed as ambassadors for each state.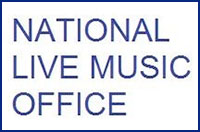 Kevin Mitchell (aka Bob Evans) will represent Victoria, Hoodoo Gurus frontman Dave Faulkner and Stavros Yiannoukas from Bluejuice will jointly look after NSW, Katie Noonan has been appointed for Queensland, Matt Lambert (aka Suffa from Hilltop Hoods) for South Australia, Kav Temperley of Eskimo Joe for Western Australia and singer-songwriter Dewayne Everett- Smith for Tasmania.
The initiative will be funded by $560,000 over three years to design a strategy for the support of the live music industry in Australia.
The National Office for Live Music will complement Sounds Australia, the nation's marketing development initiative assisting Australian artists with music industry events both in Australia and around the world.
It will be administered by APRA (Australasian Performing Right Association) and managed by the recently appointed National Live Music Coordinator, Dr Ianto Ware.
Australian musicians in most states also have the support of dedicated bodies such as Music Victoria, QMusic, West Australian Music Industry Association (WAM) and MusicNSW.
---
FRIDAY, JULY 26, 2013
Two new Slim releases
EMI Australia has announced two new Slim Dusty releases including "an exciting and totally unique" new Slim Dusty album.
The new album is titled The Son Of Noisy Dan, a 23 track album containing a collection of autobiographical songs written and sung by Slim.
"My dad David Kirkpatrick had a loud voice," Slim said in 1996, "an Irish temper and an awe–inspiring command of swear words, which was always delivered at top volume. I was told he was the life of the party especially when he was away from Mary (my Mum). He would play his fiddle, sing his parody songs and was known to recite Henry Lawson and Banjo Paterson poems out loud. It was no wonder he was known around town as 'Noisy Dan'."
The collection of songs depicts the various stages of Slim's life from his childhood, through to his relentless days touring remote parts of Australia. "Of special note," said an EMI spokesman, "there are three audio tracks titled Slim Remembers, which feature Slim reminiscing about his life providing a great insight to the songs he sang, and the people and places he sang about.
"The album represents a huge legacy for Slim's legion of devoted fans... and also for documenting Australia's unique culture in the 20th Century."
The Very Best Of Slim Dusty – Limited Commemorative CD & DVD Edition Pack will also be released to mark the 10th anniversary of Slim's passing on September 19. This special limited edition "Digi-Pack" will contain both the audio CD and video DVD of Slim's most famous tracks... never before packaged together and only available for a limited time.
Both albums will be released on Friday, August 16 leading into a couple of events celebrating Slim's legacy including a music industry Slim Dusty Tribute Concert on the Gympie Muster main stage on Sunday August 25.
 
Weblink – www.slimdusty.com.au.
---
THURSDAY, JULY 25, 2013
Entries open for 35th Toyota Star Maker
Entry is now open for the 35th Toyota Star Maker – Australia's longest running search for a new country music star.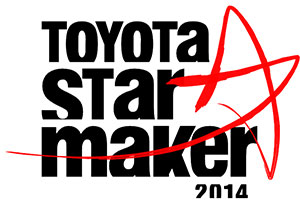 Star Maker has been a crucial launching pad for some of the nation's biggest country music stars including Kirsty Akers, James Blundell, Darren Coggan, Beccy Cole, Travis Collins, Gina Jeffreys, Lee Kernaghan, Samantha McClymont (The McClymonts), Keith Urban and Brendon Walmsley.
The 35th quest, to run in January 2014, is expected to be "as tough as ever" in the words of organisers and promoters Rural Press Events (RPE), publishers of Australia's Country Music Capital News, "following the outstanding commitment from recent winners Luke Austen, Luke Dickens, Bob Corbett and Kaylee Bell, who have all grabbed the prize and haven't stopped running."
"The Australian country music scene has many outstanding established artists and those who continue to breakthrough," said RPE General Manager Barry Harley. "It has long been the belief of the industry that the scene is crying out for a new super star.
"And that is what the Star Maker platform sets out to achieve.
"The quality of performers has been outstanding in the past few years, in line with interest in the event, and the competition has a
responsibility to deliver a new winner who becomes an automatic ambassador for the Australian country music industry," Barry said.
"Star Maker is heading into its 35th year and continues to take country music to new heights by elevating a new artist who has the most potential to go all the way in the country music industry.
"This year's winner Kaylee Bell entered the competition on two previous occasions and on her third attempt turned up to win and take home the prize. She had packed up her life in New Zealand and moved to Australia to follow her dream. She became the first female Kiwi to win the competition and I think she could be a hot contender to be 'that' new big star we're looking for.
"Keith Urban was New Zealand born although he lived in Queensland at the time of winning in 1990 and Craig Robertson (1989 winner) remains in NZ where he performs regularly.
"Toyota Star Maker continues to set the benchmark in showcasing Australian country music's best new talent," he said.
"To enter is easy," said Star Maker Co-ordinator Cheryl Byrnes. "However, the hard part starts as soon as an artist commits. Even as a finalist, their lives will change forever as they prepare to win and be cast into the spotlight. From then on there's nothing easy about it.
"Any one of the previous winners will soon tell a prospecting entrant that, whilst it's exciting at the time, if you want
to make it in the industry, be prepared to go, go, go."
Star Maker is an annual search for an individual star aged 18 years or more who has the greatest potential to take advantage of the opportunities offered in the prize package which includes the recording of a full album with a leading producer, full use of a Toyota motor vehicle including fuel card for their winning year, guaranteed performances at major festivals throughout Australia, monthly media exposure in Country Music Capital News, a return flight to Nashville to attend the CMA Music Festival with a performance at the Global Artist Showcase – total prize value more than $100,000.
For entry detail, contact Rural Press events on 02 6768 5800 or email cheryl.byrnes@fairfaxmedia.com.au.
---
MONDAY, JULY 22, 2013
Jimmy honoured through new fund
The Jimmy Little Managers Fund, that aims to invest in and empower indigenous operators in the music industry, has been launched.
A mentor program, membership to the Association of Artist Managers (AAM) for ongoing support, resources and advice as well as a travel expenses and regional workshops are all included in the Fund.
The Fund is endowed by Warner Music Australia, the company that worked closely with Jimmy releasing his albums on Festival Records, and supported and advised by AAM board member Graham "Buzz" Bidstrup, Jimmy's long time manager and now Chief Executive of the Jimmy Little Foundation.
"Jimmy Little was a truly remarkable man," said Buzz. "Throughout his life he was always helping those less fortunate than himself and the establishment of the Jimmy Little Foundation and our nutrition education program called 'Uncle Jimmy Thumbs up!' was just one of the many ways he gave back to the community.
"But music was his life; he called it the universal language of love and we had talked many times about how fantastic it would be if there could be a fund like this available to mentor indigenous managers and to help bring indigenous musicians and their music into the mainstream. Thanks to Warner Music and the AAM, I'm proud to be able to help make Jimmy's dream a reality."
Warner Music Australia Managing Director Tony Harlow said: "Jimmy Little was one of Australia's greatest artists and his loss has left behind a huge hole in both indigenous and country music.
"In his lifetime, Jimmy's contribution to the music of Australia and to its Aboriginal communities cannot be captured in words alone. Jimmy stood as an inspiration of what was possible and a standard to aspire towards. The people he touched, directly or indirectly, through his music and the Jimmy Little Foundation would stretch from one end of this vast land to the other," he said.
"Jimmy has been extensively honoured by the industry and by his peers. But it is appropriate and fitting for Warner Music Australia to acknowledge the fact that Jimmy always focused on 'giving back' and we are proud to collaborate with his family and Foundation to provide a long-standing legacy that will reflect his work and contribute to ensure that it continues."
More information will be available at the AAM website... www.aam.org.au.
Tamworth Country Music Festival survey
Only a matter of days are left now for country music industry people, locals and fans to have their say on the current and future development of the annual Tamworth Country Music Festival in January.

Co-ordinators of the annual festival in January say thousands of people have already gone on-line to have their say about the event and they're hoping many more will complete the survey before it closes off towards the end of this week (it will remain open until Thursday).
Council says the survey is a major step in a large-scale research program to help guide future planning for the 41-year-old annual festival.
The survey was instigated by Council to provide the most detailed information ever captured to develop a new operational and strategic framework for the event.
"(It) takes less than 15 minutes to complete," according to a spokesman.
The survey is one of a number of activities under way as part of an evaluation process with user groups and industry consultation workshops that will inform a new strategic plan for the next 10 years of the festival.
The link to the survey can be found at www.tcmf.com.au.
---
FRIDAY, JULY 19, 2013
Alan sells out in the Capital
American country superstar Alan Jackson sold out his Tamworth concert in October in five hours today.
Allocated tickets went on sale at 9am and were gone by 2pm. More tickets may become available at a later date.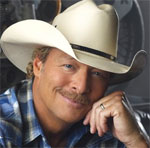 "We were excited to see the huge demand and enthusiasm from people in Tamworth and throughout the region today as they voted with their hard earned cash to snap up the tickets for Jackson's first ever concert in the city," said promoter Rob Potts.
"We've been overwhelmed by the response from the Tamworth region," said Tamworth Regional Council Director of Business & Events John Sommerlad. "The Alan Jackson concert ticket sales are proof of the appetite within our community for country music and for big name artists. We will continue to work hard to attract major artists to Tamworth and in doing so cement the city's reputation as a major entertainment destination."
Alan, who also has shows in Brisbane, Deniliquin, Melbourne, Sydney and Townsville, only toured Australia for the first time two years ago. This year's Deniliquin appearance is at the Deni Ute Muster while the Townsville performance will be part of CMC Rocks North Queensland.
In reference to the Tamworth show, Alan said earlier this week when the performance was announced: "Coming from the Country Music Capital up yonder, I'm looking forward to hitting the Country Music Capital down under! It's great that we were able to add Tamworth to the tour."
Alan will release his first bluegrass album – appropriately titled The Bluegrass Album – on September 24. He wrote eight songs for the album, which also includes other originals and a couple of well-known standards of the genre. The star has openly expressed his desire to record a bluegrass album for years.
He will be joined on the tour by special guests Sara Evans and Morgan Evans, Sara a star of American country music in her own right, Morgan our own rising star in country music.
Morgan will release his as yet untitled debut album shortly before the tour commences.
Weblink – www.alanjackson.com.
---
THURSDAY, JULY 18, 2013
Jetty Road focus on America
Multiple Golden Guitar winners Jetty Road will be packing their bags and heading to the USA next week for a month long stint in Nashville.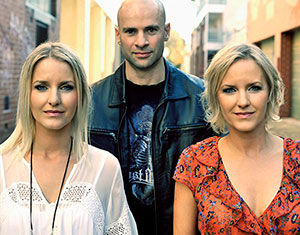 After extensive touring within Australia, Europe and Canada, this trip will be used to showcase Jetty Road to the United States music industry, as well as allowing the band to undertake an intensive songwriting program for upcoming releases.
The band will travel to Nashville without fourth member Simon Ross who has decided to part ways with the group. In a very difficult decision which has saddened all involved, Simon has expressed the need to devote more time to his four-year-old son Nico who lives in Germany and will therefore pursue other projects.
The group said: "We want our fans and supporters to know that Jetty Road will continue to write and perform great music. We are 100 percent committed to our vision of creating and performing our music for many years to come."
"This has been a difficult decision for Simon, something he has not taken lightly," Julian said. "We have all been friends and colleagues for almost 20 years now, so of course we're going to miss him. Even though our lives are now moving in different directions professionally, there is no doubt we'll still remain close friends."
While in Nashville, Jetty Road are looking forward to having Aussie bass player Bones Hillman, Sydney/Nashville session drummer Rory Mackenzie and multi-instrumentalist Troy Engle playing fiddle, mandolin and banjo, join the band.
Jetty Road will also be using the trip to launch their new fan club "The Jetties" and their next generation branding. Becoming a member of "The Jetties" will not only give fans behind the scenes previews into their overseas jaunts, but also more privileges and access to the band than ever before.
"We've been sharing stories from our travels for years at our shows," Lee said, "but this will really give our fans an inside look into our lives from a 'fly on the wall' perspective. This is just another step in a long musical journey for us and we are looking forward to what the future brings."
Weblink – www.facebook.com/JettyRoadMusic.
---
WEDNESDAY, JULY 17, 2013
Brent wins international lyric award
Brent Lillie's That's The Deal has won the 2013 We Are Listening Lyric Writer Awards.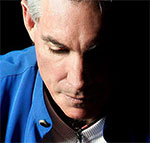 Each year, one songwriter is selected by an expert panel of judges, including the likes of Chris Farren and Chris Van Belkom of prominent Nashvillle music publishers Combustion Music Group, for an exclusive co-writing and recording project with some of the industry's most prominent songwriters, producers, mix engineers and session musicians.
The Lyric Writer Award attracted entries from all over the world and has a value of US$9,000.
Brent's winning lyric prompted this response from Lior Shamir of We Are Listening: "(Brent) has the ability to weave visual detail into a dynamic story within the constraints of song form. I see a picture and feel compelled to sing your message in my head. That's powerful stuff. And very hard to do."
That's The Deal has proven to be a consistent winner for Brent. It took top spot in the $5,000 Cash Prize Songwriter contest and reached the finals of the Free International Songwriting Competition and the International Songwriting Competition.
"I think every songwriter likes to have that one song they feel they can throw everything behind," Brent said. "I call it a 'key to the
door'. From an emotional standpoint, That's The Deal meant a lot to me when I first penned it and it invariably gets an emotional response from anyone who reads the lyrics. In the end, it's up to me to get the best value out of this prize, and that's its most appealing aspect."
We Are Listening will hire a professional staff writer to set music to the lyrics and some of Los Angeles' leading session players, producers and audio engineers will provide a mastered demo. We Are Listening will then pitch the completed master to its network of music publishers and supervisors.
Brent's other achievements to date have included in the Australian Songwriters' Association Awards, reaching the finals three times in the International Songwriting Competition and a being named runner-up in the USA Songwriting Contest.
Weblink – www.sonicbids.com/brentlillie.
---
TUESDAY, JULY 16, 2013
Justin's debut album
Justin Standley has released his debut album, A Father's Love.
Independently released via the LBS Music Group, the album is also available on iTunes and Sanity.
Justin, who has achieved significant success during the last couple of years, is descibed as having "a warm and distinctive voice that is instantly likeable."
"The biggest delight of this album, however," according to a spokesman for the artist, "is the discovery that Justin is a great country songwriter who has penned some truly refreshing and interesting songs.
"(His) collaboration with multi-award winning record producer Lindsay Butler has resulted in a superb debut album that features many superbly crafted original songs and several popular covers."
Songs on the album include Brothers By Chance, a duet with Golden Guitar winner Amos Morris and Ochre Man, "a bit of a protest song based around the sale of a sacred site to a Chinese mining company. It's proven to be one of the most popular songs I've been performing at my recent shows," Justin said. The song won first place in the Queensland Champion of Champions Songwriters competition last year.
The title track is described as "a beautiful song that tugs at the heart strings." "The words to this song are based on the thoughts I had and the conversations I had with my daughters when we spoke for the first time after being separated for 12 years," Justin said.
Justin's biggest recent success was last year when he made his way through to the Top 12 on the Seven Network's "X Factor" television talent quest.
---
MONDAY, JULY 15, 2013
Vale – Ronda Toner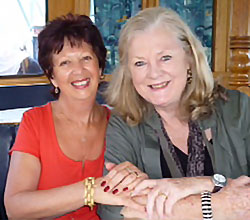 Ronda Toner – former long-time publicist with ABC Music – has died at age 66.
Since leaving the ABC some years ago, Ronda had been working with numerous artists, specialising in tour publicity.
During her time, she worked for many of Australia's country music artists.
Ronda's work with the ABC was in the label's heyday when it was the leading country record label in Australia especially for the development of new artists.
The well-known music industry identity died from cancer on Wednesday (July 10).
A celebration of Ronda's life will be held in the Hillside Chapel of Palmdale Memorial Park and Crematorium, Palmdale Road, Palmdale this coming Thursday (July 18) from 1.30 pm.
In lieu of flowers, tributes are requested in the form of donations to the Cancer Research Foundation. Envelopes will be available at the Chapel.
Photo: Ronda, pictured with her former manager and Head of ABC Music Meryl Gross.
---
FRIDAY, JULY 11, 2013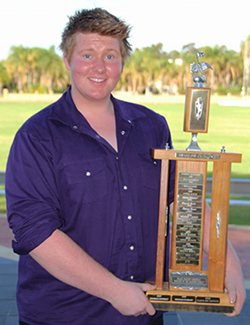 Nathaniel wins at Riverland
Nathaniel O'Brien swept the field at the recent 36th Riverland Country Music Festival in Barmera, South Australia.
The young rising star came first in the Senior Gospel, Open Duo, Bush Ballad, Male Vocal and Country Rock sections as well as being named winner of the prestigious Frank Harding Award of Excellence.
Nathaniel also shared the honours in the Duo section with Tracey Rains.
Josie Rains placed first in 12 years and under plus Junior Gospel while Taylor Pfeiffer won in the Instrumental and 16 years and under sections.
Ella Radbone placed first in Songwriting, Vanessa Waara was successful in Female Vocal while Lionel Campbell placed first in Senior Indigenous.
This year's inductees to the South Australian Country Music Hall of Fame were Stephen Cheney, Henry Czerwonka and Bernie Scott while the Volunteer's Award was presented to to Lorraine Wakefield for "support and dedication".
The Industy Award went to the Berri-Barmera District Council for "their outstanding support to special events and the Riverland
Industy Award was won by Fred Hams for "his outstanding service and dedication to Riverland Country Music.
Photo (by Robyn McIntosh): Nathaniel with the perpetual Frank Harding Award perpetual trophy.
---
THURSDAY, JULY 10, 2013
Top End Muster
The Northern Territory's biggest annual musical event outside of Darwin, the Adelaide River Music Muster, will be staged on the Territory's long weekend Saturday and Sunday August 3 and 4 at the Adelaide River Showgrounds.
This year's event will feature 15 national and local musical acts over two days, together with truck and ute activities, team games and a talent contest.
Stars of the 2013 Muster will include Golden Guitar winner Pete Denahy (pictured), Legs Arthur and the Mighty Fine Blokes, David Garnham and the Reasons to Live, Kim Koole, Beverley MacShannig, Larrakia Elder June Mills and her band, Big Red Marisa Quigley, Gleny-Rae Virus and her Playboys (with Dougie Bull on the "big bull" fiddle and Roy Payne on guitar and lapsteel), and Zola's Dream.
The Cashed Up – Johnny Cash Show will also be a major draw.
It will be the 20th year for the Adelaide River Country Music Talent Quest to be held on the Sunday morning with cash prizes and an Australian Academy of Country Music Scholarship up for grabs (past winners of this quest have included Tracey Bunn, Jessica Mauboy, Markus Meyer and Sara Storer.
The Adelaide River Show Society Ute Muster will also be held on the Sunday, with cash prizes for people's choice in several categories, a ute pull, and team games including the Truck Pull.
Muster tickets are available from Delany's Country & Western Store, Casuarina Sounds of Music, the ARSS Club and online via Stickytickets.com.au. Tickets will also be available at the gate.
Further information available by ringing 0428 153 355.
---
TUESDAY, JULY 9, 2013
Keeping time behind bars
From ABC Radio's Lisa Herbert
Elvis Presley did the Jailhouse Rock and Johnny Cash sang the Folsom Prison Blues, and now Australian country music stalwart Bill Chambers is taking music behind bars.
He's just "done time" in one of Australia's most remote jails, Roebourne Regional Prison in north-west Western Australia, as part of its prisoner music education program.
"Mr Chambers and his musical colleagues, Harry Hookey and Lucky Oceans, worked with some of the inmates to record some songs which will be produced on an album for their family and friends in September," Lisa reported.
"They've had a bit of trouble in the jails up there so they created a program that gets people's minds off the general mundane things in jail," Bill said.
"They've all got a story to tell. When you see the looks on the faces of these prisoners, there's a lot of life there. None of these people were trained musicians and they were coming from a place that we have no idea about.
"They were saying whatever was on their mind. They were real songs. For most of us (songwriters), we try to write serious songs, songs about tragedy, heartache, and even death, but these guys are actually living these very things."
"Mr Chambers admits he got just as much out of the experience as the inmates did..."
"When I was in there, a lot of things went through my head. It made me appreciate what I have, and it's made me want to do more of that sort of thing."
---
MONDAY, JULY 7, 2013
Hats Off success
Country Music Capital's mid-year festival Hats Off to Country has been deemed a success with better-than-expected crowds attending.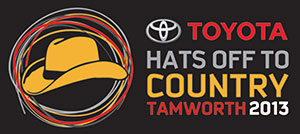 Tamworth's Northern Daily Leader reported the festival also encouraged more than a few country music fans to brave the cold for a weekend.
Organisers and venues told The Leader they were apprehensive about numbers beforehand but were overall pleasantly surprised.
Country Music Capital News' Cheryl Byrnes said most artists and venues knew it was going to be difficult to attract big crowds, with many expecting quite low attendances, but there were good crowds at most shows.
"Everyone I've spoken to has been happy with the crowds, and crowds have stayed for full shows," Cheryl said.
"I know Bob Corbett had a couple of hundred people at his show, and Kaylee Bell's album launch was full. That was great, because everyone loved her music and loved her."
Artists she had spoken to were also happy with crowds and how their Hats Off campaigns had gone, The Leader reported.
"What was here was a great cross-section, from the top to the newcomers, and overall we had beautiful weather. With few other country music events on during July, why wouldn't you want to be here?"
Wests Entertainment Group Chief Executive Rod Laing said crowds for the free lounge shows had been very good, but the ticketed shows only drew "fair crowds".
"The dining areas were all busy, so there were plenty of people out," he said. "We know it's tougher in winter to get people to come out, though.
He said Wests would definitely be involved again next year, but all the focus now was on January.
Nundle DAG Sheep Station owner John Krsjula ran a songwriters' retreat before and during Hats Off, with three songwriter shows across two days.
"We had a big crowd yesterday for lunch and an even bigger one for the dinner show," he said. "For Hats Off it's pretty good, with more than 70 on Saturday, 85 for lunch yesterday and 90 for dinner."
He said the retreat had been "awesome" and the feedback from the songwriters was they wanted to do it again next year.
"Allan Caswell, who's done these retreats in other places before, said he thought this one was the best he'd done," John said. "He's enjoyed the whole laidback approach, so that's a good comment."
The retreat and shows featured Allan along with Lachlan Bryan, Bill Chambers, Aly Cook, Luke O'Shea and Aleyce Simmonds.
Weblink – www.hatsofftocountry.com.
---
SUNDAY, JULY 6, 2013
Reg bust unveiled
A bronze bust of Australian country music legend Reg Lindsay has been unveiled in Australia's Country Music Capital.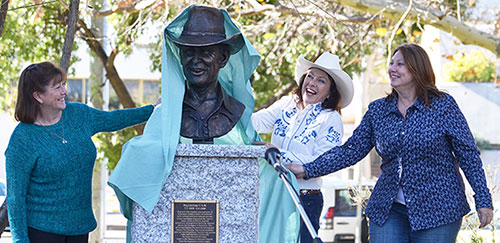 The unveiling took place in Tamworth's Bicentennial Park and joins six other busts of Australian country music pioneers.
Head of the Bronze Bust Memorial Committee Lorraine Pfitzner chaired proceedings that saw the unveiling by Reg's daughters (from left: Sandra, Diane and Joanne).
Reg was a pioneer back in the 1950s, in the old 78 days, according to Lorraine. "(He) was also one of the pioneers on television and started off on SAS-9 in Adelaide with 'The Reg Lindsay National Country Hour' which ended in 1971 or 1972.
"(Reg) was one of the people who took our music to America," Lorraine said. (He) one of the very first people from Australia to appear on the Grand Ole Opry stage."
Reg's bust was created by Queensland sculptor Kate French. "I jumped at the opportunity," she said at today's unveiling.
With the unveiling of Reg's bust, fund-raising has already commenced on the next in the series, of the late Jimmy Little which is expected to be ready in two years time.
---
FRIDAY, JULY 5, 2013
Star Maker Kaylee releases album
This year's Toyota Star Maker winner Kaylee Bell's prize album – Heart First – is out today.
The follow-up to her original self-funded release, Heart First is described as an album "far more than mere tales of life, love and living in the moment, the songs comprising... a bold mirror of self.
"The 12 fresh, melody-heavy, new tracks are a window to the essence of a young woman keen to rejoice and reflect in equal share," says the official media release announcing the new work.
"I'm really excited for people to hear it," Kaylee said. "It really showcases me vocally and I think it reflects a lot more of me. It's a big step up. I feel really proud of it."
Heart First is the major prize for Kaylee who was judged as the 2013 winner of Australia's biggest country music talent search held during the Tamworth Country Music Festival in front of the biggest crowd in the thirty-four year history of the competition in January.
Since the win, life has been hectic for the young New Zealand native. "Working with producer Andrew Cochrane, Kaylee was adamant of creating an album which spoke loud to folk of her generation," a spokesman for the artist said.
"We both had a similar vision and he got my direction from the start," Kaylee said of Andrew. "We just clicked and I love all of the new songs. I really wanted to appeal to my own age group. Back home I've got a lot of friends that love my stuff and I wanted to open some more ears of my generation to country music who don't get a chance to listen to it as much."
The result sees Kaylee adopt a contemporary sound, with lashings of pop infused, the spokesman said.
The album contains a mix of tracks from a "who's who" of writers including 2001 Star Maker winner Kylie Sackley. Five of the tracks also bare Kaylee's name, one of which she says she is most proud is Breathless, which she penned with Brooke McClymont.
"Six years ago when I came to Tamworth for the first time I fell in love with what they (The McClymonts) did and what they represented," Kaylee said. "I've wanted to work with them forever. It's a real different sort of a track – almost like a Johnny Cash sort of thing."
Little Bit Small Town, a Kaylee co-write with Mike Carr, is also quite special to the artist. "I am really small town," Kaylee said. "I know who I am and where I'm from. There's something about growing up in a place where you get the chance to be a kid... I think you appreciate a lot more. It's important for me to have something on the album that represents where I come from."
For Kaylee, the release of Heart First couldn't have come at a better time. It's been two years since the release of her debut album, Wayward. "I'm a big believer that everything happens when it's meant to happen and this is a prime example," she said. "I was definitely ready for some new music and now I've got a full album of singles that I can release. It was perfect timing."
Kaylee's is the 18th career that Toyota has specifically assisted through Star Maker, along with the company's major support of country music in general. Toyota celebrated 20 years of country music support in January 2013, by assuming the name sponsorship of the Tamworth Country Music Festival.
Kaylee's Toyota Star Maker album will be launched during the Tamworth Hats Off To Country festival tomorrow, Saturday, July 6, at The Good Companions Hotel (The Goodies) in Brisbane Street from 3pm.
For Kaylee's Kiwi buddies, there will be a launch event on Sunday, July 21, at the Town & Country Club, Waimate, South Island.
Weblink – www.kayleebellmusic.com.
---
THURSDAY, JULY 4, 2013
Hats Off underway
January is not the only time country music comes to Tamworth, with Hats Off to Country at various pubs, clubs and other venus across the city and wider region this weekend.

Four big days and nights of country music will take the Country Music Capital by storm.
A full updated program is available at www.hatsofftocountry.com.
---
Click here for recent news
---