JULY 2007
TUESDAY, JULY 31, 2007
A big weekend coming up for Darwin
A big weekend is coming up in Darwin in September with the announcement of a star-studded line-up for the 2007 Darwin City Muster and the first major event for the Jimmy Little Foundation raising funds for indigenous Territorians with kidney disease.
The City Muster will be staged on Saturday, September 15 from 7pm while Jimmy's Rock The Foundation will be staged the following day from 5pm, both activities at the George Brown Botanic Gardens Amphitheatre.
Troy Cassar-Daley, Beccy Cole (pictured), Sara Storer and John Williamson will headline the Muster with introductions by His Honour, The Administrator of the Northern Territory, Ted Egan.
Billed as the premier family event on the Terrirtory country music calendar, fans will be able to meet all the stars direct from the stage throughout the evening in the merchandise tent.
The Darwin City Muster is supported by Top Country 92.3FM, Channel 9, NT News, Darwin Airport Resort, Bridge Toyota and Lion Nathan.
Weblink – www.citymuster.com.au.
Rock The Foundation, in association with the Fred Hollows Foundation, will star The Angels, Ganggajang, Shellie Morris, the Party Boys, Screaming Jets and Jimmy Little himself.
Jimmy (pictured) is proof that people can be productive when living with renal failure. He self-administered dialysis four times a day for two years before undergoing a kidney transplant and establishing The Jimmy Little Foundation, a not for profit charitable institution, to improve health care for kidney patients from regional and remote communities.
Rock The Foundation is supported by Baxter, Channel 9, NT News, Darwin Airport Resort, The Fred Hollows Foundation & 105.7 ABC Darwin.
Weblinks – www.jlf.org.au, www.hollows.org.au.
Tamworth blitzes tourism awards scene
Tamworth has had a number of wins in the 2007 Inland NSW Tourism Awards announced on Sunday night, including for the annual Tamworth Country Music Festival in the Festivals & Events category.


The Festival now receives automatic entry into the broader NSW state tourism awards with finalists announced after Monday October 8 with winners to be announced at a gala awards ceremony on Thursday November 15.

"This is fantastic recognition for Tamworth's internationally recognised event," said Tourism Tamworth General Manager Rebel Thomson (pictured), "and with the winners of the state awards announced in November, should the Country Music Festival take out first place in its category, it will make for a great prelude for both the metropolitan launch in early December and the Festival itself in January."

In addition to the Festival, Tamworth's main Visitor Information Centre won the Visitor & Information Services category while the Austin Tourist Park took out the Tourist & Caravan Parks category, West Diggers was awarded first place in the Registered Clubs category. A number of other finalists from the Tamworth region featured strongly in the Awards, including Oakhampton Homestead & Farmstay at Manilla and the Nundle Woollen Mill, but missed out on picking up gong this year.

"Tourism Tamworth's focus on strengthening Visitor Information Centre Services across the region has been rewarded with the recognition of the Tamworth Information Centre winning (its) award," Rebel said. "This could not have been achieved without the dedication of all Tourism Tamworth staff and our fantastic volunteers.

"(We) would like to take this opportunity to commend all of the winners, finalists and other operators that put forward submissions for the 2007 Inland NSW Tourism Awards."
Weblinks – www.inlandtourismawards.com.au, www.visittamworth.com.au.
Tiffney is SA Champion of Champions
Seventeen-year-old Tiffney Stroh of Mt Barker SA was awarded the South Australian Council for Country Music's Senior Champion Award at the Champion of Champions at the Adelaide Country Music Club on Saturday (July 28).


As well as the kudos of the title, Tiffney took home a prize package including R M Williams clothing, recording time with Q E M, a photography session with Rising Star Media and the ultimate prize of representing South Australia at the Trans Tasman Festival on Norfolk Island in May 2008.
Tiffney won the title from a tough field of competitors – Wilbur Klein, Tracey Rains, Jodie Thomas, John Turner and Darin Warner. Tiffney also won the Senior Female title while Darin Warner took our the Senior Male title.
Performing since 2004 has seen Tiffney travel thousands of kilometres throughout the eastern states in her quest to become a recognised performer in the country music genre gathering a swag of awardsalong the way including the 2005 S A and Victorian Junior Champion titles as well as wins at the Blue Lake, Dubbo, Parkes, Port Pirie and Tamworth festivals, She is also the current holder of NSW/ACT National Junior Champion.
"Winning this award is the ultimate achievement in my home state," Tiffney said. "Thank you South Australia, thank you SACCM for giving me the acknowledgement and the opportunity to proudly represent you as your Champion."
Tiffney said 2007 has been an amazing year for her with the formation of her own band (No Worries) and her return home after graduating from the Tamworth Camerata for the third consecutive year.
In other results from the weekend, Natahsa Weatherill was named Junior Champion of Champions, also from a tough field – Mahalia Fox, Candy Latham, Molly Kneebone, Nathaniel O'Brien and Emily Zanker. Candy was named Junior 17 and Under winner while Nathaniel was named Junior 13 and Under winner.
The Len Wakefiled Memorial Award was presented to Emily Zanker by Di Smith, President of the Adelaide Country Music Club.
Photo (by Ian Fisk): Tiffney and Natasha with their Championship awards.
Weblinks – www.saccm.com, www.tiffney.com.au.
---
MONDAY, JULY 30, 2007
Celebrating seven successful years, the national Musicoz Awards have been launched for 2007 and a call has been made for entries.
The Musicoz Awards are the largest awards event for unsigned and independent artists in Australia and have resulted in many major success stories from previous winners.
"The Musicoz Awards give vital recognition, exposure and development opportunities to Australian artists who are finalists and winners at this event," said a spokesman for the organisers.
Artists are selected and judged by music industry representatives from major labels, independent labels, booking agents, artist managers and record producers.
"Artists successfully entered into these Awards have the opportunity to win a selection of prizes valued at over $100,000 including recording deals, advertising packages, national TV performances, publishing and production deals and more," the spokesman said.
Artists wishing to enter one or more of 17 categories such as Country, Pop, Rock, Alternative and Acoustic Singer-Songwriter can enter online at www.musicoz.org.
Entries close August 31.
CMC Top 50 – Melinda at number one
Melinda Schneider (pictured) has taken over the top spot on the CMC (Country Music Channel) Top 50 playlist this week with her current hit, the title track to her album Stronger.
Shea Fisher rises one more place to number two with Just The Excuse while the Lee Kernaghan, Adam Brand, Steve Forde collaboration Spirit Of The Bush jumps to third place and Amber Lawrence's The Things That Bring Me Down moves up to number four.
American stars Sugarland, Taylor Swift and The Wreckers are at five, six and seven respectively, with Everyday America, Teardrops On My Guitar and My Oh My.
The Sunny Cowgirls' number one from last week – Cuttin' Up B&S Style – is at number eight, James Blundell's Ring Around The Moon is down to nine while Big & Rich enter the top 10 at 10 with Lost In This Moment.
Bullet performers this week include Troy Cassar-Daley with Everything's Going To Be Alright (15 to 11), Kasey Chambers' Sign On The Door (17 to 14), Travis Collins' Yeah She Does (new at 15), Jetty Road with Real Smooth Cowboy (27 to 24), Jayne Denham with Chick Ute (30 to 26), Aaron Bolton with Rockin' Up (48 to 41), Felicity Urquhart with No Mistakes (new at 42), Gemma Doyle with All I Want Tonight (new at 43), The Bobkatz with Sweet Water (new at 44) and Harmony James with Tailwind (new at 46).
CMC's Country Pick for this week is the clip of That Changes Everything by Adam Brand (directed by Ross Wood), the fourth single from his album What A Life.
The full playlist can be viewed at www.countrymusicchannel.com.au.
-I -N -T -E -R -N -A -T -I -O -N -A -L - - U -P -D -A -T -E
Canadian Country Music Hall of Fame inductees announced

The Canadian Country Music Association (CCMA) has announced the 2007 Canadian Country Music Hall of Fame inductees to be honoured this September during Canadian Country Music Week.
The Association also unveiled a virtual Hall of Fame at www.ccma.org/hof. For the first time, industry, media and country fans will have access to a single source detailing the background of all country music inductees since the process began.

The 2007 inductees to the Canadian Country Music Hall of Fame are the late John Allan Cameron (artist category), past CCMA Executive Director Sheila Hamilton (builder category) and Cliff Dumas (broadcaster category).
Cameron (pictured), who died last year, was known as "the grandfather of Celtic music in Canada".
All of the inductions, and additional presentations of awards of achievement, will take place during Canadian Country Music Week which runs from September 7 to 10 in Regina, Saskatchewan.

The launching of the CCMA's Hall of Fame website fulfills a long time development plan by the Association. The site provides historical backgrounders, biographies and visuals for each inductee. For the first time, the history of these inductees will not only be instantly accessible to Canadian industry and fans, but to the world.

Country Music Week's four day conference in September will close with the 2007 Canadian Country Music Association Awards on Monday, September 10 at the Brandt Centre. The Awards will air across Canada on CBC Television with encore airings on CMT Canada. The Awards will also be broadcast in the U S on television network Great American Country (GAC) and in Australia on Country Music Channel (CMC).

The Canadian Country Music Hall of Fame recognises long-term contribution to the growth and development of Canadian country music. The recipient may be living or deceased but is recognised based on his/her achievements as a Canadian in the country music industry in one of three categories, artist, builder or broadcaster.

Weblink – www.ccma.org.

The 2007 Canadian Country Music Association Awards nominees will be announced later today in Regina and Toronto.
Country music fans flocked to the second annual Midlands Music Festival in Ireland at the weekend.
Acts like Paul Brady, Glen Campbell, Kris Kristofferson (pictured), Christy Moore and the Waterboys topped the bill at the two-day event in the 160-acre Belvedere House estate in Mullingar.
Mundy, Kila and the Blind Boys of Alabama also featured at the outdoor concert promoted as a family-focused event that included yoga, face-painting and storytelling activities for children.
Ireland's only country music festival switched to Co Offaly this year after being held in the grounds of Ballinlough Castle Co Meath in 2006.
– ireland.com
LeAnn honoured as Humanitarian

LeAnn Rimes will be honoured with a Humanitarian Award by the International Entertainment Buyers Association in October in Nashville.
She is actively involved with the Children's Miracle Network, the Coalition to Salute American Heroes and numerous animal rights organisations.
In related news, LeAnn's next album, Family, has been bumped to an October release date. The project was originally scheduled for August.
– CMT.com
---
SATURDAY, JULY 28, 2007
Steve signs with ABC
ABC Music has announced the signing of leading local artist Steve Forde.
The announcement follows Steve's success with the single Spirit Of The Bush with Lee Kernaghan and Adam Brand which topped the ARIA Australian Singles Chart earlier this month.
"When Steve started out, everyone in the business shut the door on him," said Robert Patterson, Head of ABC Music, "so he went out and created a career on his own. He financed his own albums, wrote his songs and even started building his own stages to perform on – stages which other leading acts now also use.
"He's gone on to become one of Australia's leading live acts and is the most recognised personality on the Country Music Channel. He's also helped establish a number of festivals and has been acknowledged for introducing a younger demographic of fans to country music.
"Most importantly though, the new music on this new self-titled release is of the highest quality and we look forward to working with Steve as he takes the next step in his recording career," Robert said.
Steve teamed up with leading US producer Richard Landis for his latest album project. The producer's track record is impressive having produced high selling albums with the likes of American superstars Vince Gill, Neil Diamond, Kenny Rogers, Eddie Rabbit and Ronnie Milsap.
ABC Music's distributor Warner Music Australia is also very excited about the upcoming project.
"Steve Forde is a unique artist," said Ed St John, President & CEO the company, "one we believe has a huge future in this business. He has built a fan-base and touring business rarely seen in any genre of music in this country. Warner Music is committed to working with our partners at ABC Music to launch Steve in a major way this September."
Originally from, and still based in, Grenfell in the central west of NSW, Steve is a farmer, musician, songwriter, entrepreneur, husband and father.
"I'm really looking forward to working with ABC and Warner Music," Steve said. "They're a very professional team of people and I'm very excited about what the future holds."
The first single from the new album, titled Metropolis, hits radio stations on August 11. His new self-titled album will be released on September 22.
Weblink – www.steveforde.com.au.
Queensland country music identity, singer/songwriter Keri McInerney (pictured) is organising a Jamm 4 Genes fundraising concert in Hervey Bay.
The event will be staged at Hoolihans Bar on The Esplanade, Torquay, Hervey Bay, on Sunday August 5 from 1pm "til late!"
Keri has garnered the support of numerous business houses to run the concert which will star multi Golden Guitar finalist Michael O'Rourke (right) supported by artists including Keri and her band Tease, Jim Daniels, The George Davidson Band, The Grasscutters, Mark Nuske, Stevie T and more to be announced.
Jamm 4 Genes, the national charity for the Children's Medical Research Institute, encourages musicians and artists to get involved in this beneficial project held the first weekend in August.
"Jamm 4 Genes Day is a fantastic concept," Keri said. "It allows musicians around the country to contribute to a really worthy cause sharing their musical talents with work for children research.
"Hervey Bay is more than pleased to be involved in this very clever initiative. The concert is open to the public and people are encouraged to come along and have a great afternoon."
Further information on bookings, sponsorship, donations and interviews can be directed to Keri by email – kerimcinerney@gmail.com – or by phoning 0407 155 993.
From this week, we will be making available to the broader public, an entertainment guide compiled by Sydney broadcaster Barbara Morison.
The guide is predominantly Sydney focused (Barbara's home market) but does extend to wider areas.
Barbara, a member of the Australian Country Music Broadcasters' Hall of Fame, is the long-time host of "All Kinds Of Country" heard on Sydney's 2SER-FM (107.3) every Saturday from 6am.
Information in the guide is as supplied by artists, promoters and/or venues.
Click here to download (pdf file).
Reigning Toyota Star Maker Kirsty Lee Akers has released the video clip that accompanies Little Things, the first single from her 2007 Star Maker winning album.
The single has been with radio for some weeks now, but the video clip, which is now with the Country Music Channel – www.countrymusicchannel.com.au – has only just been released.

The clip can also be viewed, albeit at lower quality, at YouTube (link www.youtube.com/watch?v=Ji2ogBps6cY).
The single can also be purchased via iTunes.

Little Things is also the title of Kirsty's forthcoming album which is due to be released next Saturday (August 4).
This is the first time in the long and successful history of Toyota Star Maker that an album recording has been offered as a prize. Kirsty's record company – Compass Bros – believes Kirsty is a great talent and are excited about working with her on this album and into the future.
The album was produced by Graham Thompson, Compass Bros Records' Managing Director, who also produced the hit single-producing album Ring Around The Moon for James Blundell, among many others.
Weblink – www.kirstyleeakers.com.au.
Lightning strikes Ragepage

The popular Australian country music website Tamworth Ragepage is temporarily undergoing some technical difficulties due to a lightning strike.
Site creator Helen Mitchell's computer was struck by lightning twice earlier this month, and although the site is still online and operating, Helen has had some hold-ups getting back on line herself so she can maintain the site.
"The last time I had a lightning strike, it took six weeks to get back online," she said. "Hopefully I will halve that downtime and the site could be operational again by this weekend, or at least in the next week."
Luckily, insurance covered Helen's costs in securing another computer, but she has had to purchase lots of "extras" that weren't covered.
Creating Tamworth Ragepage started out as a hobby for Helen who did a TAFE course on web design several years ago. The "hobby" has now become not only "a great read" for the average punter, but a promotional tool for artists and event organisers wanting to "get the word out".
"I just would like those people visiting Ragepage to keep checking back as I hope to be on the air again really soon," Helen said. "And I want to thank everyone for their patience."
Weblink – www.tamworthragepage.com.
---
FRIDAY, JULY 27, 2007
Finalists announced in ASA Contest
The Australian Songwriting Association (ASA) has announced the top 10 finalists in their 2007 Australian Songwriting Contest.
In the Country Top 10, finalists (in alphabetical order by song) are Angels Fly Close To The Ground by Donna Boyd, David Carter & Merelyn Carter, Birnam Fare by Michael Pavlich, Close The Door by Casey Watt, Drinkin' And Women by Neil Andrews, Heartbeat Waltz by Mark Lucas, Night Divine by Jared Haschek, Nobody Waltzes No More by Norman Connor, One More Dance by Donna Boyd & David Carter, She's The One by Danny Hooper and Waiting On Lonely by Ronni Rae Rivers.
At least three other entries in other categories have country connections... Australian Spirit by Steve Passfield in the Australian category, Calling Your Name by Caitlin Harnett & Roger Corbett in the Ballad section and I Know I (Can Win) by Natalie Howard, Chris Pelcer & Brian Nash in the International category.
Winners will be announced at the gala national awards night in Sydney on Thursday August 30.
The Australian Songwriting Contest is highly respected within the music industry offering more than $25,000 in prizes. APRA (the Australasian Performing Right Association) and AMCOS (Australian Mechanical Copyright Owners' Society), have combined as major sponsor for 2007.
The top 10 finalists in each category are recognised at the awards night. Tickets are in high demand as numbers are strictly limited. Bookings can be made by emailing name and required number of tiickets to asanationaloffice@bigpond.com. Tickets are $110 or $95 for members – meal and drinks included.
Last year's winners of the Country category were Felicity Urquhart & Glen Hannah with The Flood, while runners-up were Michael O'Rourke & Glenda Hunt with The Hat.
Weblink – www.asai.org.au.
Debut album from Markus
Hot new rising star Markus Meier will launch his debut album – Raindance – on Saturday night (July 28) through Shock Records.
Following the launch, Markus will be joining The Sunny Cowgirls for a three day country tour to Orange, Condoblin and Griffith in NSW.
Raindance was produced by Garth Porter and is described as having "all the essentials to bring a new sound to country music".

In September, Markus will front up at the Galston Country Music Festival as one of three grand finalists (with Lee Forster and Nicki Gillis) to compete for the 2007 Coopers Golden Saddle Award.
Weblink – www.markusmeiermusic.com.
Kerrigan published
Australian country singer/songwriter Kerrigan La-Brooy has added another string to his bow by becoming published internationally.
The book, a children's educational work titled "Caro The Talking Carrot Meets Wilma The Worm" is available at bookstores in soft or hard cover.
The work is based on Caro a talking carrot, described as "an endearing character", an informative and educational storyline with a conscious emphasis on children's health and well-being while simultaneously capturing the imagination of the child and bringing light-hearted entertainment to even the adult reader
Weblink – www.kerriganlabrooy.com.
Chart update – Tania tightens grip on number one
Tania Kernaghan is at number one for the third week on the coming week of the Country Tracks National Top 30 Singles Chart with her hit Life Don't Get Much Better Than This.
Gina Jeffreys' Stepped Right In It jumps two more places to number two while Melinda Schneider's Stronger edges up one place to three and America's Carrie Underwood is down to number four with Wasted.
Adam Brand's Can't Live Without Your Love is steady at five, Dianna Corcoran's Stepping Stone jumps two places to six while the Alison Krauss/John Waite duet Missing You hovers at seven.
Casey Watt & Brendan Radford edge up one place to eight with If I Needed You while Harmony James' Tailwind enters the top 10 at nine and Paul Costa's A Lover's Question falls to number 10.
Bullet performers this week include Amber Lawrence with Things That Bring Me Down (16 to 12), The Sunny Cowgirls with Cuttin' Up B&S Style (17 to 13), Lee Kernaghan, Adam Brand & Steve Forde with Spirit Of The Bush (22 to 16), Shea Fisher with Just The Excuse (29 to 25) and Donna Boyd with Angels Fly Close To The Ground (30 to 27).
Two new entries this week... Woman On The Land by Graham Rodger (in at 29) and Nicki Gillis (pictured) with Remember Me (at 30).
The Top 30 Countdown goes to air Sunday night on CMR (Country Music Radio) on the Super Radio Network.
The full chart can be viewed at www.nfspublicity.com.au.
---
THURSDAY, JULY 26, 2007
Tom signs with ABC Music Publishing
Highly acclaimed country music artist and songwriter Tom Curtain has signed to the ABC Music Publishing roster.
Based in Queensland (and a renowned horse-breaker by day!), Tom has been unstoppable since first hitting the scene with his Garth Porter produced debut CD Smack Bang! which had its title track up as number one on the country charts with virtually every single released from the album also charting in various top 10 positions.
Tom's skill and potential as a gifted songwriter was recognised by his peers when he was awarded the prestigious APRA Professional Development Grant for Country Music in 2006.
Heatwave, the second album from Tom in partnership with acclaimed producer and songwriter Garth Porter, has given country music audiences the single Born Out Here – a top 10 chart song which featured for many weeks in the CMC Top 30 Most Requested – and the latest single Chew Like Hell which, again, has proved to be a hit with audiences, radio and television alike, charting both on the Country Tracks Top 30 and as a music video on CMC.
"Tom tells such great stories in his songs," says head of ABC Music Publishing Eloise Nolan. "Because he's really out there and doing it, he has a genuine perspective on what life in regional Australia, on the land, is really like. Whether it's songs about naming dogs or songs about surviving the great challenges those in rural regions face, Tom does it with humour, with insight and with understanding."
"We're really happy to have him on the roster alongside writers like Sara Storer, Beccy Cole, Travis Collins and Jonah's Road."
Having just completed the "New Stars of Country" tour and looking forward to appearing at the Toyota National Country Music Muster at Gympie this year, Tom Curtain continues to write and perform songs that go straight to the heartland of Australia.
Weblink – www.tomcurtain.com.au.
Clelia charts in Poland

Despite her best intentions to live a quiet existence down on the farm at blissful Mullumbimby on the NSW Far North Coast, Clelia Adams' music is being heard on the other side of the world.
Four songs from Clelia's Heartbeat Highway album have debuted in the top 20 of a chart in Poland, despite the singer taking a well-earned break this year from actively touring and performing. "I decided late last year I needed a break, and this was the year for me to do it," she said.
Clel took a breather from that hectic schedule which saw her working two to four nights weekly and travelling for festival appearances. Earlier this year, she ventured overseas for a holiday, returning to her native Italy for the first time in years.
"It was so good to get away but there is no place like home," Clelia said. "And I was only just recovering from jetlag when I started getting some amazing emails from overseas from radio stations playing my songs. Then this station in Poland puts four songs in their top 20 all at once. I was stoked."
Poland's Catholic Radio FIAT 94.7FM has posted Back In Baby's Arms at number three; Settin' The Woods On Fire at five; Cowboy's Sweetheart at seven; and Half As Much at 10.
Clelia is no stranger to the European market, having songs from Bring It On and Heartbeat Highway both receiving global chart interest and widespread airplay.
Later this year, Clelia will revisit Stuie French's Swinging Door studio in Sydney to record her next album and it's going to be something quite special – a reflective look and celebration of the music that has shaped her career to date, as well as more Clelia originals.

"I've got some very special guests lined up to do duets with me on the album and it's going to be lots of fun, singing the songs that shaped my country roots as an artist," Clelia said.
Weblink – www.cleliaadams.com.
– Anna Rose
---
WEDNESDAY, JULY 25, 2007
Another week passes and the Wolverines report another $10,000 in the kitty from their Sail For Kids fund-raising tour.
"Seventeen days into the tour and so far our auctions have raised $20,000 for Children's Charities," say Chris, Darcy and John.
Luck has also followed the band as they sail up the coast with the Wolves being named finalists in the 2007 "MO" Awards for Slim Dusty Country Performer/s of the Year. They are the only group among an impressive field including Adam Brand, Adam Harvey, Lee Kernaghan, Melinda Schneider and Felicity Urquhart.
On fund-raising since the last report, money raised went to the Children's Ward at Nambour Hospital from the Caloundra Power Boat Club auction, the Hervey Bay Hospital Children's Ward from the Hervey Bay Boat Club stop, Jessie Olah from Joe's Waterhole, Eumundi, and Bundaberg Hospital's Children's Ward from Brothers Sports Club, Bundaberg.
The Wolves still have gigs to run at Rockhampton's Great Western Hotel on Thursday night (July 26), Magpies Mackay on Friday (27th), Yaralla Sports Club, Gladstone (28th), Biloela Hotel (on the 29th), Bombay Rock, Townsville, next Thursday (August 2), Brothers Leagues, Cairns (3rd), Mareeba RSL (on the 4th) and Silkwood Hotel (on the 5th).
Weblink – www.wolverines.com.au.
Karl Broadie launches his new album – One Million Emeralds – tonight at The Bridge Hotel in Rozelle, Sydney.
"If it seems like I'm shouting it out a lot... well, Karl said, "I'll take the liberty of excusing myself on that one." Why?

"In 2002, I released the album Nowhere Now Here – did I have an album launch? No! In 2005 I released the album Black Crow Callin' – did I have an album launch? No!!
"I intend to have a cracker of a night, I also intend to have special guests," he said. "Opening the night is my good pal Amali Ward. Besides having her grace my album with backing vocals, I don't feel right telling you where else you might've heard her name. I'll let it suffice that she's an incredible talent and a great gal. Perhaps have a wee google and read all about 'er.

"In other news, I've just been asked to host the songwriters tent at this years almighty Gympie Muster. Details in due course. This WILL be awesome."
Weblink – www.karlbroadie.com.
Good things happen in threes for Simply Bushed
Sydney band Simply Bushed has had a busy and productive six months since the release of their current CD Beat'n Around The Bush.
The new CD was well received and earned finalist positions in many of the top country music competitions including Musicoz and the Australian Country Music People's Choice Awards.
Now, July has arrived with a bang, the band says, "and we are facing even bigger months ahead".
First, Simply Bushed will be opening the Main Stage at the Toyota National Country Music Muster at Gympie in August, "a great opportunity for the band which has been plugging away for more than 15 years," said a spokesman. "Needless to say the lads can be found doing cartwheels down their respective main streets!!"
Secondly, the new CD has been taken on by award winning country music distributors One Stop Country. "That means your local CD retailer can have it for you in a couple of days. Order up folks!"
And to coincide with all of this, Simply Bushed has released their first film video clip for the single Cangi Bridge, produced by Duncan Toombs at Nacnud Media.
The Clip has already received some play on CMC and has been hit hard on YouTube. The band has pinned Duncan down to shoot a follow-up clip for the next single – Dads Cruiser – in October. The current clip can be found on YouTube by entering "Cangi Bridge" or can be seen on the website www.simplybushed.com.au.
"With a 2008 CD in the pipeline featuring the latest member of the band Chris Rieger and the increasing interest and exposure, it looks like Simply Bushed is having a good go at putting the bush back into Country," the band spokesman said.
Major sponsor for Garden City Festival
Paul Wilson, Director of the Garden City (Toowoomba, Qld) Junior Festival, has announced that a major sponsor has been secured for this year's event.
Martin Fallon Cavalier Homes – a locally-based building company – is the new sponsor and the event will now bear their name.
"I would also like to take this opportunity to acknowledge our major media sponsor - Toowoomba Country FM," Paul said. "This station has supported this event (and other CM events) in this region for many years and we are forever grateful."
"We have secured the Oakey Showgrounds this year for camping," Paul said, "and on the Saturday night, we are holding a bush dance starring the Ridgy Didge Bush Band as well as trivia competitions.
"Sunday sees our first ever 'judges breakfast' where judges will be available to answer questions from contestants and parent in a panel type situation. Then, the 2006 Overall Winner Lance Coassin will perform followed by the grand final concert which is always a showcase of amazing talent."
The event is raising money for the Toowoomba Hospice.
Further information can be obtained by contacting Paul on 0407 572 786.
Peer Music Award for Jean Stafford
At the recent Brisbane Steel Guitar Convention, more than 200 fans attended from Tasmania, NSW, the Northern Territory, Western Australia, Queensland, New Zealand and Thailand, as well as many local based musicians, for the concert and the Hall of Fame awards.

Patrons were treated to a few surprises with visiting overseas players David & Carol Kirk from the UK, Paddy Long from New Zealand and a special appearance by Jean Stafford.

Jean entertained the audience with three songs from her latest CD including the US award winning song Steelin' The 2 Step.
Organised by Peer Music South Pacific Managing Director Matthew Dunlevy and presented by one of Australia's leading steel guitarists – Michel Rose – the plaque recognises the success of the much acclaimed single from Jean's latest album Let The Dance Begin'.

The single Steelin' The 2 Step' launched Jean into the spotlight of the US Western Swing Chart last year and notched two finalist categories in the Will Rogers Academy of Western Artists Music Awards in Dallas Texas in September last year.
Weblink – www.jeanstafford.com.au.
Campbelltown (Sydney) community radio station 2MCR is staging a star-studded fundraiser show for the Leukaemia Foundation this Sunday, July 29.
The line-up includes Donna Boyd, Stuie French & Camille Te Nahu, Nicki Gillis, Adam Harvey (pictured), Jim Haynes, Gina Jeffreys, Amber Lawrence and John Stephan plus "a special surprise guest".
It will be held at the Campbelltown RSL from 2pm.
Tickets, at $33 for adults and $11 for concession and children under 12, can be obtained by telephoning 02 4625 1408.
Kel-Anne sings for the troops

As reported earlier this year, Sydney-based entertainer Kel-Anne Brandt travelled to the Solomon Islands in June to sing for Australian troops and Federal Police doing a tour of duty there.
Kel-Anne was invited to be involved by the Forces Advisory Council on Entertainment (FACE) and travelled with fellow entertainers Brielle, Bev Killick and The Screaming Jets.
It's also just been announced that Kel-Anne has been nominated in the 31st annual "Mo" Awards for the Female Vocal gong. She has been nominated in these, and numerous other awards, many times.
Since 1997, Kel-Anne has recorded a promotional album, two EPs and a commercial album which featured a duet with new ARIA Hall of Famer Brian Cadd.
In 2001, the single Somewhere Between Love And Leavin' became a top 30 hit. In 2002, the video clip for the hit song launched Kel-Anne's many performances on "Good Morning Australia" with Bert Newton.
In 2003, another of Kel-Anne's recordings – Rodeo Eyes – became a top 10 hit on Australian national country charts and a top 30 hit on the Worldwide Mainstream Chart.
In 2005, Kel-Anne signed a distribution deal with Statue Records in Los Angeles for the album I'm Into Something Good and a retail distribution deal throughout the USA.
Photo: Kel-Anne performs with Army Band players in the Solomons.
Internationally acclaimed singer/songwriter Mike Brady joins a celebrity cast when he hosts Nu Country TV this Saturday (July 28) at 8pm on C 31 in Victoria.
Mike, described as an altruistic benefactor of many worthy causes, volunteered to helm the show that is repeated at 6.30am on Monday and 2am on Thursday.
His episode also features an exclusive interview about recording his third album Country To Country in Nashville with expatriate Australian producer Mark Moffatt.
Mark, former pedal steel guitarist for pioneer progressive Victorian country band Saltbush and member of pop chart toppers The Monitors, hired a Music City "a-team" cast to play on the Brady sessions.
Expatriate Australasian publisher Barry Coburn – former manager of Saltbush – lured Mark to Nashville more than a decade ago as in-house producer for artists as diverse as fellow expat songwriter and latter day superstar Keith Urban and seven-times-wed country rocker Steve Earle's sister Stacey.
Mike revealed all about the making of the album in an interview with Nu Country TV producer David Dawson after his celebrity launch at a swish retreat on the 89th floor of the Eureka Tower on Southbank in Melbourne.
The singer also performed cameos of live tunes to preview video clips of new singles Friendly Fire and Two Or Three For Me.
Adam Brand, Steve Forde, Lee Kernaghan, Keith Urban and chart-topping US duo The Wreckers feature in Mike's hosted episode.
He follows stars including Troy Cassar-Daley, Lee and Felicity Urquhart as hosts of Nu Country TV.
The show, created in 2003, is also aired on C 31 in South Australia and the Family Television Network in New Zealand.
Weblink – www.nucountry.com.au.
Wayne performs at 30th annual Hodag Festival
"It's one of the biggest festivals in the US and I was proud to appear there for my ninth time since 1989," said Wayne Horsburgh, award-wining Australian country music entertainer, of the massive Hodag Music Festival in America.
The Hodag Festival – now in its 30th year – has provided a stage to some of American country music's greatest performers. In addition to Wayne, Brooks & Dunn, Garth Brooks, Neal McCoy, Brad Paisley and Tammy Wynette all share the distinction of being listed as "past Hodag performers".
And these days, each yearly event draws nearly 45,000 visitors to the small, northern Wisconsin town of Rhinelander, Wayne said.
"It really is an incredible experience to sing to such a huge crowd and be on the bill with so many of the new country acts and legends."
The Festival runs for four hot July days. This year, Wayne performed on the Saturday, sharing the bill with Rodney Atkins, Neal McCoy, Gary Nichols, Kellie Pickler and Chris Young. Other 2007 performers at this year's Festival included Trace Adkins, Montgomery Gentry and Mickey Gilley.
"A lot of young people were intrigued and enjoyed the yodeling songs I did," Wayne said. "It's something they just don't get to hear anymore these days and the reaction was really wonderful. They thought it was great."
Continuing a winning pattern, Wayne will again visit America's Great Lakes region this month, this time to film a segment on MidWestCountry Theater in Sandstone, Minnesota. The performance will then be broadcast to the 35 million North American viewers of RFD-TV.

Weblinks – waynehorsburghusa.com, www.hodag.com.
---
TUESDAY, JULY 24, 2007
Lee Kernaghan's new album – Spirit Of The Bush – has debuted on Australia's mainstream national album chart (ARIA) at number five.
This follows last week's number one for the single of the same name – a collaboration with Adam Brand and Steve Forde – on the all Australian singles chart.
Spirit Of The Bush – a testament to Lee's passion and dedication to the Australian bush with seven new recordings including his take on John Schumann's I Was Only 19 (A Day In The Green) and Peter Allen's iconic Tenterfield Saddler – is concurrently number one on ARIA's all Australian and Australian international country albums charts.
All recording and publishing profits from the title track go to drought relief organisation Aussie Helpers.
Weblink – www.leekernaghan.com.au.
Troy Cassar-Daley, meanwhile, has debuted not much further down the mainstream albums chart at 25 with his new "best of" album Born To Survive.
The album is being officially launched in Sydney tomorrow night (Wednesday) and in Brisbane on Monday night.
Described as "a luminous collection of 20 songs tracing Troy's career" – Born To Survive features 20 tracks, 13 of which reached number one on the Country Tracks Top 30, many of them also securing accolades from ARIA Awards to Golden Guitars.
Fresh out of the Seven & Prime Networks' series "It Takes Two" (Troy's second year on the show), the country star has included a track – Everything Is Going To Be Alright – co-written with Don Walker and recorded with his television co-stars David Campbell, Dave Gleeson, Wendy Matthews and Paulini.
Weblink – www.troycassardaley.com.au.
Hot newcomer to the Australian country music scene Kimber Sparks' career continues to go from strength to strength.
Following her latest chart hit, Somewhere Between, Kimber has just been named a finalist in the 2007 Gold Medallion Awards for Best New Talent alongside fellow rising stars The BobKatz, Rose Carleo and Sarah McMonangle.
The Awards recognise excellence in Queensland country music with winners determined by the World Alliance of Radio Presenters (WARP) and announced on August 3.
Kimber also has chins wagging in US country music circles following her recent recording of two duets with America's Vern Gosdin. Prestigious country music magazine "Country Weekly" has just done a feature article about Kimber and her dream recording experience with the man they affectionately call "The Voice".
Within the article, Vern is quoted as saying about their new version of his classic Chiseled In Stone: "If the good Lord has heard anything better than us singing that song, he's keeping it to himself!"
Kimber will also hit the studio soon with Bill Chambers to record her long awaited debut album which will include both Vern Gosdin duets, her current hit and previous singles Taking The You Out of Us and Go Get Em Girl.
Weblink – www.kimbersparks.net.
Compass Bros sign Rob Black


Compass Bros Records has announced the signing of Queensland based singer and guitar player Rob Black.

Rob, who is known to country fans as the guitar player in The Kelly Gang, was a finalist in this year's Toyota Star Maker and caught the attention of Compass Bros Managing Director Graham Thompson.

"It was a tough field in this year's Star Maker and Rob didn't win but he really impressed me," Graham said. "He presents as a knockabout kind of guy, sings well, plays great guitar and has a powerful stage presence. He covers similar territory to Brad Paisley who is probably my favourite country artist. He's upbeat and entertaining with real musical integrity."

Rob has started recording his debut album with Graham producing. The first single – Regular Guy – will be released to radio on August 13 and the album will be released at Tamworth next January.
Weblink – www.compassbrosrecords.com.au.
Entries open for WA Country Music Awards
Musicians, singers and songwriters are invited to enter in the 2008 West Australian Country Music Awards for the chance to share in $10,000 in cash and prizes.
Entries are now open for the Awards in eight separate categories covering juniors, seniors, individuals and bands.
A new category being introduced for the next Awards is Independent Album of the Year.
Finalists will have the chance to perform in front of thousands of country music fans at the annual Boyup Brook Country Music Festival to be held in February.
Entry forms are now available from the Boyup Brook Country Music Club, PO Box 103, Boyup Brook WA 6244, or telephone (08) 9765 1657 or download at www.countrymusicwa.com.au.
Entries close on November 1.
Photo: this year's Female and Male award winners Debbie Beckett and Michael Craig.
Nicki performs for Kerrie-Anne today
Nicki Gillis will perform on "Mornings with Kerrie-Anne" on the Nine Network today.
The television performance is scheduled for 10.10am.
Nicki's latest single – Leavin' You For Myself – spent eight weeks in the national top 30 singles chart reaching number seven.
Weblink – www.nickigillis.com.au.
---
MONDAY, JULY 23, 2007
Australian country star Travis Collins has returned to the airwaves with the first single from his highly anticipated new album No Boundaries.
The single – titled Yeah She Does – was written by global superstar Keith Urban and Hugh Murray.
Reaction to the track, which was serviced to country radio a little over a week ago, has been very encouraging, according to a spokesman for the artist.
In addition to this, the video clip of the song debuted on CMC as its "Country Pick" at the weekend. "The very fun and quirky clip, directed by Golden Guitar winning producer Glenn Wilson, also features Sydney social pages regular Jamie Wright who was crowned "Miss Bondi Blonde" by Paris Hilton on New Years Day.
Travis will return to Australia following his current UK tour and launch No Boundaries at the 2007 Toyota National Country Music Muster at Gynpie. He will then begin touring with James Blundell across Australia.
No Boundaries, which will be released on August 18 through ABC Music/Warner Music Australia, features 12 new recordings – most written or co-written by Travis himself.
Weblink – www.traviscollins.com.au.
The Australasian Performing Right Association (APRA) and AMCOS (Australian Mechanical Copyright Owners' Association) have joined with the NSW Government to jointly launch the 2008 Song Summit Sydney – a special conference, exhibition and showcase event designed to meet the creative, business development and networking needs of original music creators.
Speaking at the launch in Sydney on Friday, NSW Premier Morris Iemma said he was pleased the Government was able to support the APRA|AMCOS initiative "to establish the Song Summit Sydney as an international standard showcase for one of our most important industries".
Singer/Songwriter and APRA Board Member Jenny Morris said the NSW Government's generous financial support of Song Summit Sydney was "an appropriate investment in securing the future growth of this valuable sector". "Today, the value of the Australian music sector is estimated at around $7 billion," she said. "It is a significant contributor to Australia's GDP (gross domestic product).
"It is time for our music creators to have an event that will nurture and give momentum to their growth; that will recognise the value of their work and invest in it for the future."
The Summit (or S3 as it is being referred to) will be held from April 3 to 5 next year at the Hordern Pavilion and Royal Hall of Industries in the former Sydney Showgrounds.
It is aimed at gathering together "the full spectrum of the music industry – creators, managers, publishers, technicians, marketers, lawyers and deal makers – for three dynamic days of learning, networking, workshops and, of course, performances.
"It will span all genres of music and each facet of the music life-cycle; from creation, through promotion to distribution.
"So whether you're just starting out or trying to get your music to the next level, S3 will provide you with crucial networking, educational, retail and cultural opportunities."
Registration will open in September/October.
Photo: Jenny Morris and Morris Iemma at Friday's launch of S3.
Weblink – www.songsummit.com.au.
Alison and Mark host Jamm 4 Genes in SA
Alison Hams and Mark Tempany are joining with "the kids of Whyalla" to support Jeans for Genes – a major fundraiser for the Children's Medical Research Institute – by hosting their own Jamm 4 Genes event in South Australia.
Alison and Mark say have a huge roster of vocal and guitar students in Whyalla and some of these students will be making their stage debut at the Westland Shopping Centre Food Court Stage on Thursday night August 2 at 6pm.

The duo hopes that the people of Whyalla will come along to not only encourage local singers, but to support a great cause, by making a donation, or purchasing a Fundraising Dog-Tag and other Jeans For Genes merchandise at various outlets throughout the Centre.

"Scientists at the Children's Medical Research Institute are working to try to prevent genetic diseases (leukaemia, muscular dystrophy, genetic defects and many other disorders) before they occur in our children, or where that is not possible to develop better treatments," Alison and Mark said.

Jamm 4 Genes is a recent initiative where musicians join together to raise awareness of the cause.
Weblinks – www.alisonhams.com, www.marktempany.com, www.jamm4genes.com.au.
CMC Top 50 – The Sunny Cowgirls hit the top
The Sunny Cowgirls (pictured) have hit the top of the CMC (Country Music Channel) Top 50 playlist this week with the clip of their hit Cuttin' Up B&S Style.
James Blundell's number one from last week – Ring Around The Moon – drops back to number two while Shea Fisher's debut Just The Excuse edges up one more place to number three and Dierks Bentley's Long Trip Alone drops to four.
Melinda Schneider's Stronger jumps another two places to nunber five, Amber Lawrence is up three places to six with The Things That Bring Me Down while the Lee Kernaghan, Adam Brand and Steve Forde collaboration Spirit Of The Bush bounds into the top 10 at seven.
Keith Urban moves back up two places to eight with I Told You So while Sugarland enters the top 10 at nine with Everyday America and Little Big Town drops to 10 with Bring It On Home To Me.
Bullet performers this week include Troy Cassar-Daley with Everything's Going To Be Alright (22 to 15), Karl Broadie debuting at 29 with Sleepy Head and Casey Watt & Brendan Radford with I Needed You (new at 39).
CMC's Country Pick for this week is Yeah She Does by Travis Collins.
The full playlist can be viewed at www.countrymusicchannel.com.au.
-I -N -T -E -R -N -A -T -I -O -N -A -L - - U -P -D -A -T -E
Brad plans Australian invasion
American star singer/songwriter Brad Paisley has reportedly become an unofficial music ambassador for Australia, claiming the country has the potential to be country music's next mecca.
The Celebrity singer has struggled to make his mark on audiences outside America but thinks more country stars should be heading to pal Keith Urban's native Australia – because that's the genre's next big stronghold.
Brad says: "There are pockets of interest (outside America) and country doesn't really translate anywhere they don't speak English. Australia, I think, has the best potential: it's really like a floating Texas out in the ocean."
– www.contactmusic.com
Garth to sing at Martin Luther King memorial

Garth Brooks has joined the lineup for a benefit concert to raise money for a Martin Luther King Jr memorial in Washington, DC.
The September 18 show at New York's Radio City Music Hall will also feature Kenny "Babyface" Edmonds, Aretha Franklin, Queen Latifah, Carlos Santana and Stevie Wonder.
Approximately $81 million has already been raised, but a total of $100 million is needed to complete the memorial.
Set to be completed next year, it will be located on the National Mall between the Lincoln and Jefferson memorials.
– CMT.com
---
Kasey's new bub arrives safely
Kasey Chambers and Shane Nicholson have announced the birth of their son Arlo Ray – a brother for Talon.
Arlo was born at 10.30am on Monday (July 16) weighing in at "a whopping" nine pounds 10 ounces (he was 10 days overdue).
"All is good with the whole family," said Shane in a message on his website.
Kasey has a bigger photo and message to fans on her website www.kaseychambers.com.
First round of "MO" Award nominees announced
The first round of nominees in the 2007 "MO" Awards have been announced.
Nominees for the Slim Dusty Country Performer Award are Adam Brand, Adam Harvey (pictured), Lee Kernaghan, Melinda Schneider, Felicity Urquhart (pictured) and the Wolverines.
"Country" people nominated in other categories include Joy McKean, Mary Schneider and Warren Williams for the Hall of Fame award, Kel-Anne Brandt for the Female Vocal Award, Bob Howe for the Instrumental or Vocal Instrumental Award, "From Tamworth To Tennessee" for the Production Show Award and lerading country venue Canterbury-Hurlstone Park RSL Club (Sydney) for the Best Venue Award.
Winners will be announced August 28 at the Bankstown Sports Club, also in Sydney.
Weblink – www.moawards.org.au.
Husband and wife Keith Urban and Nicole Kidman are both listed among the 10 top Australian entertainment earners in this week's issue of BRW magazine.
Nicole, who holds the honour of being Hollywood's current best-paid actress, moved from third into second place in the list after her earnings increased from $22.3 million in 2005 to $35 million. Keith's bumper year increased his earnings from $20 million to $26 million, putting him at number five.
The Wiggles top the list again this year with earnings of $50 million while Hugh Jackman ($30 million) is in third place and Kylie Minogue ($27 million) is in fourth position.
Weblink – www. brw.com.au, www.keithurban.net.
Daryl's "Australian Showcase" a winner in Nashville
Daryl Kirkup's "Australian Showcase" – an on-line radio program service emanating from Nashville – has come in at number one in the latest program ratings.
A well-known Queensland country music broadcaster, Daryl's program has been announced as the number one specialist program on one CMR Nashville, one of the world's leading on-line country music services.
"I am absolutely humbled and very proud," Daryl (pictured) said when he received the news. "I was extremely honoured when I was chosen to host and produce a new radio program that promotes our country music industry to the world and to have it accepted and respected as much as it has been is an absolute thrill."
"Australian Showcase" is a weekly two-hour program broadcast around the world every Thursday afternoon from 12noon (UK time) and repeated every Sunday morning from 6am (UK time).
The show, which promotes solely the Australian country music industry,features special segments such as "Around the Campfire" (weekly artist interview), "Hot Hit of the Week", the latest industry news, a special profile segment, "Artist Double Play" and a look at the Country Tracks Top 30 Chart as well as showcasing the best in Australian country music.
Daryl produces the show each week in his own studio facility in Brisbane and sends the finished program across to the CMR Nashville London studios for global broadcast.
A big supporter of country music in Australia, he continues to host his local country music program "Urban Country" from 8pm every Wednesday on 101.5FM in Caboolture and is busy managing his voiceover and production business, VoicePro as well as MCing an increasing number of concerts and events.
Weblink – www.cmrnashville.net/schedule.php.
Chart update – Tania still at the top
Tania Kernaghan (pictured) is at number one for the second week on the coming week's Country Tracks National Top 30 Singles Chart with her hit Life Don't Get Much Better Than This.
Carrie Underwood is steady at number two with Wasted while Melinda Schneider's Stronger jumps another two places to three and Gina Jeffreys' Stepped Right In It rises another three places to number four.
Adam Brand's Can't Live Without Your Love edges up one more place to five, Paul Costa's A Lover's Question slips to number six and Alison Krauss & John Waite are up one place to seven with Missing You.
Dianna Corcoran bounds into the top 10 at number eight with Stepping Stones, as do Casey Watt & Brendan Radford with If I Needed You at nine while Keith Urban's I Told You So drops to number 10.
Bullet performers this week include Harmony James' Tailwind (14 to 11), Amber Lawrence with Things That Bring Me Down (20 to 16), The Sunny Cowgirls with Cuttin' Up B&S Style (22 to 17) andLee Kernaghan, Adam Brand & Steve Forde with Spirit Of The Bush (debuting at 22).
The only other new entry to the chart this week is Donna Boyd with Angels Fly Close To The Ground (in at 30).
The Top 30 Countdown goes to air Sunday night on CMR (Country Music Radio) on the Super Radio Network.
The full chart can be viewed at www.nfspublicity.com.au.
---
THURSDAY, JULY 19, 2007
Frank inducted into Hall of Fame
Frank Ifield was inducted into the ARIA Hall of Fame at a special function in Melbourne last night.
Host of the iconic Australian music television program "Bandstand" Brian Henderson came out of retirement to perform the induction of the Australian and international country star.
Also inducted on the night were Brian Cadd, Marcia Hines, the Hoodoo Gurus, Jo Jo Zep & The Falcons and Radio Birdman. Music industry legend John Woodruff was honoured with a Lifetime Achievement Award.
Brian Henderson (left) pictured with Frank following the induction.
Melinda's "Stronger" tour hits NSW

With the third single and title track of her new album Stronger currently racing up the charts, Melinda Schneider's national tour takes her to NSW and Gympie in August after successful shows in Queensland, Victoria and France and on Deborah Conway's 2006 "Broad Tour" alongside Deborah, Mia Dyson, Ella Hooper and Kate Miller-Heidke.


Two years on from her hugely successful Family Tree album, Melinda is thrilled to be presenting her latest offering in a show "which takes audiences on a journey from the deepest most heart-felt ballads, to the lighthearted and often infectiously joyous songs she is so well known for." a spokesman said.

"After spending 12 months writing and recording it has been incredibly exciting, to be taking my new songs out to a live audience and sharing them in concert," Melinda said, "along with all my old faves, of course! That's what it's really all about for me – the performance."

Melinda was also thrilled in July to have her song Sometimes It Takes Balls To Be A Woman announced as a finalist at this year's prestigious Americana Music Awards for Song Of The Year. Winners of these awards will be held in Nashville in November.
In recent months, Melinda has been back overseas, taking 35 Australian country music fans to the CMA Music Festival plus writing songs and even sneaking in the odd special live performance.

The Stronger album earned Melinda four finalist spots at the 2007 Golden Guitar Awards in Tamworth – Female Artist, Album, Single and Video Clip of the year. Since taking out Female Vocalist Of The Year in 2003, Melinda has gone from strength to strength, being awarded a total of four Golden Guitars – for Album Of The Year for Family Tree and Song Of The Year for her number one hit single Real People in 2005.

Joining Melinda for the "Stronger Tour" is 2006 Golden Guitar-winning super group The Flood who featured again at the 2007 Awards with finalist nominations for Vocal Group, Song of the Year and Vocal Collaboration. Their award-winning single Hello Blue Sky topped the charts in 2006 and their third album, The Late Late Show was nominated for the 2006 ARIA for Best Blues and Roots Album.

Weblink – www.melindaschneider.com.
Jacqui releases debut recording
Australian College of Country Music graduate Jacqui Ryan is about to release her debut CD titled A Moment In Time.
The Toyota Star Maker grand finalist and 2007 TIARAs finalist says she is ready for her "moment in time".
Produced by Randal Terrens and Duncan Wood, the collaboration "has captured the vocal quality that is the essence of Jacqui Ryan".
"Recording my EP was a wonderful experience," Jacqui said. "It allowed me the opportunity to grow as an artist and opened my eyes to the whole recording process."
Jacqui's debut single (due for release in August) from the EP is Unlucky in Love, co-written with Merelyn and David Carter.
Weblink – www.myspace.com/jacquiryanmusic.
Innovative, award-winning duo Carter & Carter have released a new single – The Best Things In Life Are Free – and head out on tour with Dianna Cocoran and Brendon Walmsley from tomorrow and have also announced a competition to be conducted during the performance round.
All ticket purchasers during the tour, which ends at Wagga Wagga on Sunday August 5, get an entry in the competition which will provide a place for two people on the 2008 Tamworth Country Music Express with tickets to the Golden Guitar Awards and Toyota Star Maker grand final.
Value of the prize is $5,500.

Weblink – www.carter-carter.com.

---
WEDNESDAY, JULY 18, 2007
Organisers are hoping for a large crowd to support the Big Country Jamm – the special country music concert being staged in Sydney on August 2 as part of the Jamm 4 Genes Day fund-raising campaign.
Starring on the bill (in alphabetical order) are James Blundell, Karl Broadie, Beccy Cole, Morgan Evans, Nicki Gillis, Adam Harvey, Jim Haynes, Jonah's Road, Nick Kingswell, Drew McAlister, The McClymonts, Stacey Morris, Jake Nickolai and Nik Phillips.
Special appearances will also be made by country music legends Smoky Dawson and Frank Ifield.
Tickets available from the venue, Canterbuty-Hurlstone Park RSL Club.
Country acts are also featuring in shows at The Gaelic Theatre in Surry Hills (Sydney), NSW, on Saturday August 4 (Glenn Shorrock & friends, including Adam Harvey)... a Country Spectacular at the Wesley Hall, Gympie, Qld, also on Saturday, August 4... Cletis Carr & Friends at the Bald Rock Hotel, Rozelle (Sydney), NSW, on Sunday, August 5... Merchants of Menace and Wendy Lloyd Curley at the Welcome Hotel, Rozelle (Sydney), NSW, on Saturday August 4... and Bec Lavelle & Friends at First Floor, Kingston, ACT on Sunday August 5.
More information can be found here.
New release for Leaping Lizards
The Leaping Lizard Bush Band has a new album out titled There To Here – 23 years!
And the latest single – South Australia – is now at radio.
"The album says much about the Band's endurance and commitment to a single cause – Australia's 'historical roots' music," said a spokesman.
"Truly one of this country's leading ambassador bands and multiple National Bushband title holders, the music of the Leaping Lizards has been one of the first stops on the road to Australian cultural experience to greet tens of thousands of business and overseas visitors to Queensland over the past 20 plus years.
"The 14 album tracks were recorded live and stand testament to the experienced and very talented musos – Ron Dimmick, Pete Lawson, Donna Reynolds and 'Rabbit' Robinson."
Weblink – www.leapinglizardsbushband.com.
Program announced for Mittagong Country Stampede
Mittagong RSL in the NSW Southern Highlands has announced the program for the inaugural Mittagong Country Music Stampede to be held Friday, Saturday and Sunday, September 7, 8 and 9.
The event will feature a country music talent quest with more than $4,000 in prizes, with Felicity Urquhart (pictured) lined up to to adjudicate and perform at the final.
Darren Coggan will star on the Friday night with the talent quest to kick off on Saturday morning at 10 with the final (featuring Felicity) scheduled for 4pm.
The club will be utilising several performance areas with Dianna Corcoran scheduled toappear at 12noon, Shane Flew at 4, Cowpoke at 7.30 and Mark Lucas & The Dead Setters at 8. Cowpoke will launch their new CD – Big Red Ute – during their performance.

The Stampede will conclude following Country Karaoke which runs from 6pm Sunday.
Weblink – www.mittagongrsl.com.au.
A new international release for Casey
Canadian radio distribution company Hillcrest has released Half The Fun, a country rock tune penned by Casey Watt and Brendan Radford from Casey's debut album Lead You Astray.
The song has been getting airplay in countries such as Denmark, Norway, Germany, Japan, France, Poland, New Zealand and Belgium as well as Australia.
And the latest news from Casey is that the track made it into the Joyce Ramgatie Top 40 International Country Music Chart – a chart compiled and launched from the Netherlands – at number 19.
"Thank you to all of the presenters around the world who are playing my song," Casey said.
Weblink – www.caseywatt.com.
Sail For Kids update – more than $10,000 raised
Ten days into the Sail for Kids Tour and the Wolverines auctions have already raised more than $10,000 for children's' charities.
The limited edition Wolverines prints have proved very popular with some unsuccessful bidders even following the concerts up the coast in search of a win!
Port Macquarie Panthers auction proceeds went to the oncology section of the children's ward at the base hospital.
Coffs Harbour supported the children's ward at the campus hospital while at Pine Rivers, funds went to Smile For A Child.
Southport RSL benefited Little Souls–Children with Autism while the Cruising Yacht Club of Australia raised money for the Youth Sailing Academy.
Royal Prince Alfred Yacht Club in Newport benefitted Stewart House and Gosford RSL the children's Wward at Gosford Hospital.
"We'd like to send a big thankyou," the boys said, "to our major sponsor Southern Cross Ten, also Ocean & Earth for the travel packs for each of the auctions, the venues and the audiences who have been so generous and supportive."
Weblink – www.wolverines.com.au.
Ten new speakers announced for music conference
As more than 400 registrants have already signed up for the August 16-18 eighth AustralAsian Music Business Conference at Sydney's Acer Arena, producers IMMEDIA! have announced 10 new speakers for the event, bringing the number up to 44 out of 50 for the nine seminars and three lunches over three days.
They are... George Ash – CEO of Universal Music... Vivian Lees – Partner, Big Day Out/Creative Festival Entertainment... Jason Nealon – VP Business Development Warner Music... Katie Noonan – musician (George and solo)... Nikki Murrell – Telstra Bigpond Music General Manager... Ben Liebmann – VP Licensing for Fremantle Media (former Warner Music & Vodafone)... Scott Hochgesang – Director of Digital Media XYZ Network (Max, Channel V V2, CMC)... Paul Cashmere – Undercover Music & Rirrakay... Craig New – Director of Out With The New merchandising ... and Hayley Wilson – Director of Marketing Roadrunner Records.
Organisers have announced that the Friday and Saturday lunch periods at the Conference will have a special one hour "Music 101" session chaired by Billboard Magazine AustralAsian Bureau Chief Christie Eliezer and a record company A&R exec, publisher, booking agent and manager informally answering music business strategy questions from the audience.
Weblink – www.immedia.com.au/ambc.
-I -N -T -E -R -N -A -T -I -O -N -A -L - - U -P -D -A -T -E
Willie Nelson will be honoured by the American royalty company BMI in Nashville in November.
The company will bestow its "icon" designation upon Willie during its 55th annual Country Awards scheduled for November 6, an honour given to songwriters and artists who have had "a unique and indelible influence on generations of music makers".
Willie certainly fits the bill. Before he became a star in the '70s, his songs were hits for Patsy Cline (Crazy), Ray Price (Night Life), Billy Walker (Funny How Time Slips Away) and Faron Young (Hello Walls).
With pal Waylon Jennings, he was part of country music's "outlaw" movement that opposed the conventions of Nashville's Music Row.
He incorporated rock, pop, jazz, folk and blues into his music, used unconventional phrasing as a singer and developed a distinct, Latin-flavored guitar style.
He's widely credited with helping influence the new traditionalist and alternative country movements of the '80s and '90s.
At 74, Willie remains a prolific performer and recording artist. Earlier this year, he released Last of the Breed with Merle Haggard and Ray Price. He put out two albums in 2006: You Don't Know Me: The Songs of Cindy Walker and the Ryan Adams-produced Songbird, which had him covering songs by the Grateful Dead, Leonard Cohen and Fleetwood Mac.
Previous winners of BMI's icon award include Haggard, Dolly Parton, Whisperin' Bill Anderson, Charlie Daniels, Loretta Lynn, the Bee Gees, Isaac Hayes, Ray Davies, James Brown and Crosby, Stills & Nash.
BMI represents more than 300,000 songwriters, composers and publishers in all genres of music.
– Washington Post
October release for Carrie's new album
Carrie Underwood's new album is officially set for release on October 23, it was announced on Monday.
The title is still to be determined for the project and recording sessions are still underway with producer Mark Bright who produced seven tracks on Carrie's 2005 debut album, Some Hearts.
Having co-written one song that album, the new release is expected to showcase more of Carrie's songwriting.
Released after she won the American Idol competition, Some Hearts has sold almost six million copies.
It has sold more than a million copies since January to remain the best-selling country album so far in 2007.
– CMT.com
---
TUESDAY, JULY 17, 2007
Qld Gold Medallion finalists announced
Finalists have been announced for the 2007 Queensland Gold Medallion Awards to be staged at Toowoomba in August.
They are...
For Male Vocalist of the Year... Arthur Blanch, Troy Cassar-Daley, Graeme Connors, Tom Curtain and Lee Kernaghan.
For Female Vocalist of the Year... Nellie Donovan, Laura Downing, Tania Kernaghan, Shaza Leigh and Casey Watt.
For New Talent of the Year... The Bobkatz, Rose Carleo, Sarah McMonagle and Kimber Sparks.
For Musician of the Year... Michael Fix and Lindsay Waddington.
For Bush Balladeer of the Year... Jeff Brown, Ashley Cook, Dean Perrett Anita Ree and Graham Rodger.
For Touring Artist of the Year... Terry Gordon, Lee Kernaghan, Tania Kernaghan, Shaza Leigh and Graham Rodger.
For Songwriter of the Year... Keith Jamieson, Shaza Leigh, Anita Ree, Graham Rodger and Ray Rose.
The Awards, presented the World Alliance for Radio Presenters (WARP) will be held at the Toowoomba City Golf Club Toowoomba on Friday, August 3.
Photo: last year's winners at these Awards (from left): Lindsay Waddington, Nellie Donovan, Shaza Leigh and Noel Parlane.
Weblink – www.digitalmusiccentre.com.au.
Caitlin wins Telstra Road to Tamworth Penrith heat
Tamworth Camerata graduate Caitlin Harnett has taken out the Penrith, NSW, heat of the Telstra Road to Tamworth talent search.
Caitlin won her heat at Penrith RSL Club on Saturday night and will now compete in the Telstra Road To Tamworth finals series at the Tamworth Country Music Festival presented by Telstra in January 2008 with the overall winner to be awarded a prize package including an all expenses paid return trip to Nashville and a full album deal with ABC Music, distributed by Warner Music Australia.
Industry professionals Tim Holland, Manager Country Music Label ABC Music, Noel McDonald, presenter Cool Country Radio, Rob Potts, CEO Entertainment Edge and Cherie Baldock, Sponsorship Manager Telstra, were present at the Penrith heat to judge the 12 contestants.
Seventeen-year-old Caitlin began her musical career at age three when she would sing to anyone passing by the front yard. Currently completing Year 12 at Bede Polding College in South Windsor NSW, she enjoys singing in the school choir and performing in musical theatre.
A self taught guitarist and avid songwriter, Caitlin impressed the 300-strong crowd with her unique rendition of Turn Out The Light by Felicity Urquhart and a self-penned track Into The Blue which she co-wrote with Roger Corbett.
"Thanks so much to the organisers for giving young people this opportunity," Caitlin said after bounding on to stage to collect her heat winning prize. "It is an awesome competition and I am so excited to have won."

Multi-Golden Guitar award winner and 2008 Telstra Road to Tamworth Ambassador, Adam Harvey said Harnett is now within reach of achieving her musical dream.
"The Telstra Road to Tamworth offers an unbelievable career start for aspiring artists and provides a fantastic pool of prizes," said competition Ambassador Adam Harvey. "Opportunities like this don't present themselves every day. It's every aspiring artist's dream to record an album and perform at Nashville and thanks to Telstra, we are travelling the country to find the next Australian country music star."

The next two heats will be staged at Rockhampton, Qld, this Saturday (July 17) and at Launceston, Tas, the following Saturday (July 22). Entry to both these heats has closed.
Entries are now open for heats to be held at Shepparton, Vic, on Sunday August 5, Darwin, NT, Saturday August 11, Bairnsdale, Vic, Saturday August 18 and Shellharbour, NSW, on Saturday September 1.
Weblink – www.beinvolved.telstra.com/countrymusic.
Organisers of the Undara Country Rock & Blues Festival in Far North Queensland are inviting applications from performers who would like to appear at the event in 2008.
Performers should contact Festival Co-ordinator Keri McInerney to obtain festival application forms on 0407 155 993, by emailing kerimcinerney@gmail.com or by normal post to KMM Music Australia, Undara Festival Applications, 1 Royal Drive, Scarness, Qld 4655.
Applications close August 30 this year.
Organisers were pleased with the 2007 inaugral event held in May when more than 250 people witnessed the birth of Far North Queensland's newest festival at the Undara Experience in the State's Gulf Savannah.
The line up of Australian and internationally acclaimed artists from all over the country played virtually non-stop under the sails of the Fettler's Iron Pot Bistro including multi-award winning country/blues guitarists Ross Williams, Michael O'Rourke and Michael Fix, bands the Hipshooters and Tease and the Wolverines.
Undara Experience is developing a reputation as "the Outback Event Specialists" with such activities as the annual Opera in the Outback held in October and now the new Country Rock & Blues Festival.
"We want to use high quality events as an early springboard into the tourist season" said a spokesman for The Undara Experience, "and to create amazing events in an incredible outback location. With the number of people attending and positive feedback of everyone spoken to, (the new festival) can now be considered for next year and as a second annual event for Undara Experience and the Gulf Savannah."
Photo (from left): Michael O'Rourke (left) with the Undara Experience's Marketing Manager Marcus Brady during this year's inaugural Country Rock & Blues Festival.
Weblink – www.undara.com.au.
---
MONDAY, JULY 16, 2007
Nominations open for the Deadly Awards
Nominations for the Deadly Awards, which celebrate Aboriginal and Torres Strait Islander achievement in music, sport, entertainment and the arts, health, education and community leadership, are now open.
Nomination forms can be found inside the June issue of "Deadly Vibe" or nomination can be made on line at www.deadlys.vibe.com.au/deadlys_new.
The eligibility period is July 1, 2006 to June 30, 2007.
"The past 12 months have seen Aboriginal and Torres Strait Islander people accomplishing some truly amazing things," said a spokesman for the Awards. "Now's your chance to show them how proud you are by nominating your favourite achievers for indigenous Australia's greatest accolade – a Deadly Award."
In music, Awards categories are Most Promising New Talent, Single Release of the Year, Album Release of the Year, Band of the Year, Artist of the Year and the Jimmy Little Lifetime Achievement Award for Contribution to Aboriginal and Torres Strait Music.
In associated categories, awards are also presented for Outstanding Achievement in Entertainment and Broadcaster of the Year.
Award winners will be announced on Thursday, September 27.
Bryen signs to Planet

Bryen Willems (also known as "the Swamp Duck") is the third Australian artist to be distributed by The Planet Company.
The Planet Company's Graeme Regan said he was extremely excited and felt Bryen was a welcome addition to The Planet's family.
Known for their diverse and eclectic catalogue, Planet, as soon as they heard Bryen's debut album Too Cold At Home, immediately knew they had to add him to their distribution arm, Graeme said.
"Bryen's album is under the Leap Records banner and The Planet Company looks forward to working alongside this small but determined label."
Bryen's musical interest was sparked only after settling down in Australia, having moved from his Louisiana home with wife Karen some time ago. An Australian citizen for a number of years now, his musical influences are of "bayou" heritage with an Australian flavour.
Too Cold At Home, produced by Gary Brown and Les Scott, is described as "a brilliant collection of self-penned tunes and a treasure trove of country covers". The latest single from the album, a follow-up to Honky-Tonk Song, is Deep Down I'm Shallow.
Evidence of Bryen's potential has been his recent top 20 finalist nomination in the UniSong International Songwriting Competition with co-writer Tim Costello with the song Deep Down I'm Shallow.
Too Cold At Home will be available through The Planet Company in early August.

Photo (from left): Bryen, Nicki Gillis (Leap Records), Graeme Regan and Bianca Jang (also from The Planet Company).
Weblink – www.bryenwillems.com.
Lynette stars at the Hall of Fame
Lynette Guest, the latest addition to LBS Studios' Wall of Honour, will be special guest at the Australian Country Music Hall of Fame's "Country In The Courtyard" tonight.
The evening's entertainment kicks off at 6.30pm, and although the name says "Courtyard" during the cooler winter months, the special night moves indoor.
As well as Lynette, a number of walk up guest artists will also be featured and visitors get the opportunity to support fund-raising for the new Hall of Fame building.
Weblink – www.countrymusichalloffame.com.au.
Ex-patriate Aussie Matt Ellis, originally from Sydney and now based in California, returns to Australian shores this month to officially launch his third album Tell The People.
The album was recorded in Los Angeles with an "all star" cast of musicians. The launch will be followed up with an Australian mini-tour which will see Matt, who has graced stages everywhere from the Sydney Opera House to New York, play two exclusive shows, one each in Sydney and Brisbane.
Since releasing his debut album Peel in late 2000, Matt has, more recently, been developing his career internationally. Peel sat in the ninemsn.com top 10 for six weeks whle his website at the time recorded an average of 10,000 hits per week.
The self-produced music video for the title track went to air on country music television, MTV, Rage and Network Ten's Ground Zero. The track was also added to rotation in South East Asia but was soon banned after outraged viewers called in to complain that the clip, featuring Matt driving around Sydney blindfolded, incited reckless driving.
The banning prompted an invitation from Channel [V] Asia for Matt to be interviewed and perform live at the station. Some months later, the second clip, for The Cause, received similar exposure both locally and overseas.
In 2004, Matt released his self-titled album to a similar widespread positive response.
Tell The People will be released in Australia this Thursday, July 19.
Weblink – www.mattellis.org.
CMC Top 50 – James makes number one
James Blundell (pictured) has taken over the top spot on the CMC (Country Music Channel) Top 50 playlist this week with his clip of Ring Around The Moon.
The Sunny Cowgirls number one from last week – Cuttin' Up B&S Style – has slipped to number two while Dierks Bentley's Long Trip Alone is steady at number three and Shea Fisher's debut Just The Excuse has risen to number four.
Rascal Flatts drops one place to five with Stand, Little Big Town are at six with Bring It On Home To Me and Melinda Schneider's Stronger jumps to seven.
Gina Jeffreys' Stepped Right In It is down to eight, Amber Lawrence's The Things That Bring Me Down enters the top 10 at number nine and Keith Urban's I Told You So falls one more place to number 10.
Just out of the top 10 are The McClymonts with Baby's Gone Home at 11 and Dianna Corcoran with Stepping Stones at 12.
Bullet performers this week include Lee Kernaghan, Adam Brand and Steve Forde with Spirit Of The Bush (16 to 13), Troy Cassar-Daley with Everything's Going To Be Alright (new at 22), Tom Curtain's Chew Like Hell (37 to 34) and Danny Hooper's Every Reason (46 to 40).
New entries to the playlist this week include Aaron Bolton with Rockin' Up (new at 50).
The full playlist can be viewed at www.countrymusicchannel.com.au.
---
SATURDAY, JULY 14, 2007
Entries have opened for the 11th annual TIARAs (Tamworth Independent Artist Recognition Awards) to be announced in January.
Entry is open to independent country music recording artists who have released totally self-funded commercial CDs in less than two years.
Categories for the 2008 Awards are Male Vocal, Female Vocal, Group, Bush Ballad, the Barry Thornton Memorial Instrumental Award, Vocal Collaboration, Duo, the Gentleman Geoff Brown Memorial Award and the Michael Cowdroy Memorial Songwriting Award.

The awards presentation will be staged on Tuesday January 22 and organisers have confirmed that the presentation will return to its traditional evening format in 2008.

Entry form and rules can be downloaded from www.tiara-awards.org.
Entries close at 5pm on October 26.
Adam Brand returns to perform at Quakers Hill, Sydney, this weekend, a venue he played in 1998 before breaking into the big time.
There was only a handful of people at that show. In January the following year, Adam hit Tamworth performing a whole raft of free shows and picked up three Golden Guitar Awards from his first nominations.
And the rest, as they say, is history.
When Adam returned to Quakers Hill the same year, there was standing room only. And organisers are expecting a repeat of that when he returns again to "where it all started" when he plays the Quakers Inn at Quakers Hill tonight at 9.30.
To round out his Sydney weekend, Adam will also be appearing at the Gearin Hotel, Katoomba, tomorrow afternoon (Sunday) from 5 o'clock.
Weblink – www.adambrand.com.au.
Last week, in a little country town called Mascot, Sydney, Amber Lawrence officially launched her debut album The Mile.The venue was packed and the beer was flowing and those that attended could have been mistaken for thinking that they were in a pub in the bush, rather than The Newmarket Hotel in the heart of the city, but no-one heard the planes overhead as Amber captivated her fans, media and fellow musicians alike, playing tracks from the new album.
With Jim Haynes as MC and a supportive line up of fellow country music artists and industry folk present, the event looked more like a country music awards night than an album launch. Amber's performance had everyone in the room completely engaged.
"There are those of us in this room that already know Amber Lawrence and then there are those of us in this room that wish they knew Amber Lawrence," Said Jim, bush poet and country music legend.
Since the announcement of her signing with MRA Entertainment, the release of the first single – Things That Bring Me Down (now bulleting up the charts) and now the album, Amber has been the talk of the town.
"The Mile is an exceptional debut album that showcases Amber's natural talent as an insightful singer and songwriter," said a spokesman for MRA. "All 12 tracks on the The Mile were written or co-written by Amber and the album was produced by Rod and Jeff McCormack."
Pictured at the album launch: Amber with Tim Holland from ABC Music (left) and Tim Daley from CMC (Country Music Channel).
Weblink – www.amberlawrence.com.au.
Tom "on the road" again


Tom Maxwell – one of Australia's leading bush balladeers – has released a new album, On The Road – Volume Two.
The new album follows the successful Ray Rose tribute album Sing Me Another Bush Ballad.
Tom is no stranger to the road life these days spending several months each year travelling in most States and the Northern Territory before returning to his home base of Tamworth.
It has been several years since Tom released his first road album and fans have been crying out for him to release another collection of crowd favourites from his live show.
Volume two includes a number of "all-time classics" and a couple of original bush ballads written by Ben Jacobs & Shaza Leigh – Born & Bred In The Northern Territory and The Style Of Their Hat.
Weblink – www.tommaxwell.com.au.
New album on the way from Craig
Craig Giles' 12th album – Heart Of Australia – will be released at the 2007 Mildura Country Music Festival in September.
As the title implies, the album has an all-Australian theme. Of the 14 tracks there are five re-releases that were written by Craig, Roz and Lorna Nelson from some of the earlier albums. "These songs are still very popular at Craig's shows but are not available on any of his current albums," Roz said.
"Modern technology has made it possible to re-record these songs and make them sound even better than they originally were." They are Rusty Memories, Rodeo Queen, Daddy Clown, Heart Of Australia and Together As One, "A Tribute To The Vietnam Vets".
Another inclusion which was co-written by the same writing trio is Fair Dinkum Aussie which was only ever available on the Sno-Cap compilation album. Picture On The Mantle was co-written by Vietnam veteran Reg Meffert along with Craig and Roz and was only previously available on a limited edition EP for the 40th anniversary of the Battle of Long Tan.
There are also three new original songs on the album... A Bushman's Last Lament and When Am I Going Home written by Gold Guitar winner Wayne Cotter and He Rides Alone by singer/songwriter Sharon Benjamin.
Craig joined forces with the Gentle Giant of Country Music Reg Poole and had a lot of fun with the Joy McKean composition Indian Pacific on the new album.
The final three songs are the classics Blue Heeler, This Land Is Your Land and You Can Never Do Wrong In A Mother's Eyes.
Weblink – www.craigiles.com.
---
FRIDAY, JULY 13, 2007
In what must be a first for country music in Australia, brother and sister Lee and Tania Kernaghan currently hold the number one position on two of Australia's major singles charts.
Tania has taken over the number one spot on the Country Tracks National Top 30 with her hit Life Don't Get Much Better Than This while Lee has debuted at number one on this week's ARIA Australian Singles Chart with Spirit Of The Bush.
Tania's hit is her first number one single in six years. Goin' Bush was the last in 2001 – and this is her first as an independent artist.
"I am absolutely stoked that Life Don't Get Much Better Than This has hit number one off the back of the successful video clip," Tania said. "It really doesn't get much better than this!"
It's also great news for the writer of the song – Fiona Kernaghan - who has just arrived back in Australia to start writing with Tania for her follow up album to Higher Ground.
A more detailed rundown of the coming week's Country Tracks Top 30 is included below.
Lee's song is a collaboration with fellow country stars Adam Brand and Steve Forde and is a dedication to the people of regional and rural Australia.

In getting to the top position, Lee's single finished ahead of tracks from recognised Australian talent including Powderfinger and Silverchair. The track also reached number 11 on the ARIA National Singles Chart and three on the ARIA Physical Singles Chart.

The strong sales result so far is great news for charity organisation Aussie Helpers. All artist, publishing and record label proceeds from the sale of the single are going directly to the organisation, which dedicates its time and resources to helping farmers effected by the impact of the drought.

The single will also appear on Lee's new album of the same name which hits stores on Saturday (July 14).
Photo: Adam, Lee and Steve on a recent publicity round promoting the single with John Laws.
Weblinks – www.aria.com.au, www.leekernaghan.com.au, www.taniakernaghan.com.au, www.adambrand.com.au, www.steveforde.com.au.
James Blundell will kick off the second half of Eastside Arts' big year of music in Sydney on Saturday August 4 with a show at Paddington's Eastside Cafe.

James' impact on the world of Australian country music has been huge and justified recognition followed with nine Golden Guitars, double platinum, platinum and gold sales awards and multiple ARIA Award nominations.


He is credited with being the first Australian country artist to create a mainstream impact on the Australian pop charts and for many years was the highest selling artist in the genre. He is also well-known as a songwriter having penned hits for Slim Dusty, Lee Kernaghan and Jimmy Little.

Not one to rest on his laurels, when his latest album Ring Around The Moon was released in March, the single Higher Than Heaven had already gained radio and television support and the clip reached number one on the Country Music Channel in April.

The Eastside Cafe appearance is being billed as "a rare opportunity to be part of one of James Blundell's rare suburban appearances... Eastside Music Cafe is an intimate music venue where you can be up close and personal to the artist while you enjoy a drink and snack. James will be playing this gig solo and acoustic."

Also appearing on the night will be Nicki Gillis who in a short space of time has taken the country music scene by storm.
Tickets are available from www.moshtix.com.au.

Weblinks – www.jamesblundell.com.au, www.nickigillis.com.au, www.eastsidearts.org.au.
Following Tania Kernaghan's number one on the coming week's Country Tracks National Top 30 Singles Chart, Life Don't Get Much Better Than This, is Carrie Underwood's Wasted at number two and Keith Urban's number one from last week, I Told You So, at number three.
Paul Costa's A Lover's Question is steady at number four, Melinda Schneider's Stronger jumps three places to five while Adam Brand's Can't Live Without Your Love edges up one place to six and Gina Jeffreys' Stepped Right In It bounds into the top 10 at seven.
The Alison Krauss/John Waite duet Missing You is at number eight, Tim McGraw's Last Dollar (Fly Away) is down to nine and Gretchen Wilson's Come To Bed falls to number 10.
Bullet performers this week include Dianna Corcoran with Stepping Stones (16 to 12), Casey Watt & Brendan Radford with If I Needed You (17 to 13), Harmony James' Tailwind (18 to 14) and The Sunny Cowgirls with Cuttin' Up B&S Style (25 to 22).
New entries to the chart this week include Shea Fisher (pictured) with Just The Excuse (in at 30).
The Top 30 Countdown goes to air Sunday night on CMR (Country Music Radio) on the Super Radio Network.
The full chart can be viewed at www.nfspublicity.com.au.
---
THURSDAY, JULY 12, 2007
Troy Cassar-Daley will release a "best of" album titled Born To Survive next week.
Troy, who has earned the reputation as one of Australia's finest country performers, honed his craft over the course of 20 years and six studio albums.
Born To Survive is described as "a luminous collection of 20 songs, tracing Troy's career from his first major label recording Dream Out Loud to his new single Everything Is Going To Be Alright".
Thirteen of the 20 songs reached number one on the Country Tracks National Top 30 Singles Chart and many of them secured accolades from ARIA Awards to Golden Guitars.
Troy's memorable duets are on the album, including those with Jimmy Barnes (Bird On A Wire) to Paul Kelly (I Wish I Was A Train) and Slim Dusty (The Biggest Disappointment).
To celebrate the release of Born To Survive, Troy will be performing at The Factory Theatre in Sydney and Tivoli in Brisbane to launch the collection. Tickets are available from www.ticketek.com.au.
Weblink – www.troycassardaley.com.au.
Top five hit for Natalie in America

Natalie Howard's award-winning song I Don't Want To Live Like That has number five last week on The Independent Music
Network (Los Angeles/New York) Country Top 30 Countdown after receiving strong support overseas and being nominated as a "hot" track for several weeks.

The 2006 IMA (Independent Music Awards) Country Song of the Year was also recently named a finalist in the second round of the 2007 Singer/Songwriter Awards (weblink www.wearelistening.org/winners_ssa.php.

Co-written with Nashville guest artist/songwriter James Dean Hicks, the "upbeat" track highlights Natalie's approach to her brand of "new style country with fusing rock guitars, a strong drum groove and a great melody".

The video clip of the song is airing on GAC TV in America and CMC in Australia.

The Independent Music Network Chart is determined by fan votes, radio station requests and DJ report (weblink www.independentmusicnetwork.com/ccharts.php).

The song is from Natalie's album Yesterday's Makeup.
Weblink – www.nataliehoward.net.
When A Cowboy Gets The Blues is the second solo single for Steve Eales.
The song is described as "a perfect-for-radio country gem – it's straight-up country at it's very best with an infectious chorus and melody".
Steve's solo debut, Girls On Horses, was a CMC and radio hit and the new single is predicted to be a strong follow-up.
His eagerly awaited solo album, The Battler, has just been released through his own record label, Wild Country Records.
"The album showcases Steve Eales at his very best – not only his weather beaten honey vocal but his attention to lyrics and music and the ability to tell Australian stories with the right amount of emotion or that cheeky demeanor unique to Ealesy," said a spokesman for the artist.
Weblink – www.steveeales.com.au.
---
WEDNESDAY, JULY 11, 2007
Better deal for artists ordered by Copyright Tribunal
Australian recording artists and record labels will receive a better deal when their music is played in nightclubs and at dance parties following a decision handed down yesterday in the Copyright Tribunal.
The Tribunal has approved an application by the Phonographic Performance Company of Australia (PPCA) for an increase in music licence fees paid to artists and record labels by dedicated nightclub venues and commercially organised dance parties.
In the first comprehensive review of this tariff ever undertaken by the Copyright Tribunal, the Tribunal has lifted rates for licensed sound recordings played in nightclubs from seven cents per person to $1.05 per person. The dance party rate rises from 20 cents to $3.07 cents per person.
The decision follows a two week long case before the Tribunal (headed by a Federal Court judge) which heard expert economic evidence on the value of the licensed music played in nightclubs and at dance parties.
The Tribunal found: "The object of the tribunal in approving the proposed scheme is to fix upon a licence fee that can be regarded, as nearly as it is possible to estimate, on the basis of the evidence… as the fair market price for the privilege of playing the recorded music in respect of which (PPCA) is able to grant a licence. If it be the fact that the market rate is 30 times the rate that has hitherto been charged... that is no reason why it should not now charge that rate."
Responding to the decision, PPCA Board member and Mondo Rock musician Paul Christie said: "An increase in these tariffs is long overdue and will help compensate artists who create the product which is the foundation of the nightclub and dance party industries. Artists are entitled to a fair day's pay for a fair day's work and this will go some way towards compensating us for our creative output."
Former drummer for the Go-Betweens and PPCA Board member Lindy Morrison said: "When we lose a musician in Australia the public grieves. It reminds us that many of our recording artists have very little finance to fall back on as they grow older. In my experience the community recognises that musicians have been given a poor deal and that's why these tariffs are important. Music bestows a cultural bond between us all and artists should be valued for this."
PPCA Chief Executive Stephen Peach said the decision was a pleasing step forward and endorsed PPCA's argument that recording artists and labels deserved a fairer return. "The music is the key to attracting patrons and driving revenue in these venues. The Tribunal has recognised its important role and accepted our evidence in support of a rate rise.
"This is a modest increase when considering nightclub operators typically charge $10 per person for admission, $5 for a drink, $2.80 for a bottle of water and $2 to hang up a coat," he said.
"The recorded works of artists and their recording companies have been undervalued in many areas for far too long," said John O'Donnell, Chairman of the PPCA Board. "This decision goes some way to addressing that and is very much welcomed by the artist community and record labels."
The new rates will not affect community events, weddings or family functions.
Weblink – www.ppca.com.au.
A full copy of the judgment can be seen at www.fedcourt.gov.au/aboutct/aboutct_admin_other_ct.html.
Finalists have been announced in the 2007 Q Song Awards.
In the Country category, finalists are Chris Pickering with two entries – Edge Of The Earth and The Humming Song; Katie Jacobsen & Ben Dougherty (under the name Texas Tea) with Whiskey & Wine and John Turnbull with Third Wheel.
In the Blues and Roots category, finalists are Mason Rack (Mason Rack & Steve Balbi) with Dust, Asa Broomhall with Driving Back To You, Shane Murray with How Did I Get Here? and The McMenamins (Fleur & Simon McMenamin) with How It Is.
Winners will be announced at the The Tivoli, Brisbane, on Tuesday, August 14.
Hosted by Richard Fidler from ABC 612 and Caroline Tran from Triple J's Home & Hosed Program, the Awards night is described as a celebration of Queensland music not to be missed.
Weblink – www.qsong.com.au.
Lynette inducted to Wall of Honour
Country Music Capital's Lynette Guest was inducted to the Australian Country Music Wall of Honour during last weekend's Hats Off to Country Festival.


The Wall, located at LBS Studios, is dedicated to Australian country music artists making an important contribution to Australia's professional recording industry, "and Lyn's involvement has been significant for several decades," according to a spokesman for Wall of Honour organisers.

Long-time studio boss, engineer and producer Eric Scott spoke at the induction about Lyn's many harmony sessions in the 1970s and '80s at Hadley Records. At that time, Hadley was the main country recording studio and label operating out of Tamworth.

Lindsay Butler added his tribute "to a lady he admires greatly for her attitude and aptitude in the recording studio." Lyn has been involved on many LBS releases since its inception 18 years ago. Lindsay also toured with Lyn on the Buddy Williams Show and reminisced about those days.

Two of Lynette's close friends, Patti Morgan and Lorraine Pfitzner added a personal touch to the presentation and a recorded message from her brother Kelvin was also played.

Ross Murphy of Opal records sponsored Lyn on to the wall and made a presentation, describing Lyn as a groomed professional whenever she entered the studio to record.

Lyn joins 30 others on the Wall including Lindsay Butler, Troy Cassar-Daley, Graeme Connors, Terry Gordon, Anne Kirkpatrick, Brian Letton, Tom Maxwell, Reg Poole, Garth Porter and John Williamson.
Weblink – www.lbsmusic.com.au/wallofhonour.htm.
Tourism Tamworth, co-ordinators and promoters of the annual Hats Off to Country festival in Country Music Capital, have heralded the four days "a fantastic success with all reports showing the Festival is continuing to grow in popularity".


More than 80 artists appeared during the four-day festival, events were held at over 15 venues across town highlighting the renewed business and community support for Hats Off. In addition to pre-programmed shows a dozen or so other events were held and a number of buskers entertained in Peel Street.

"There were more than 6,900 people through the Visitor Information Centre during the week of the Festival," said Tourism Tamworth Marketing Manager David Woodward, "which shows the influx of people to town and we estimate there were around 10,000 people including locals and visitors that took part in Festival activities this year."

The main event of this year's festival was the John Williamson salute on the Saturday night which was a sell-out.

With more than 150 hours of entertainment on the program, Festival-goers had plenty to choose from including established artists such as Bill Chambers (pictured), Chad Morgan, Luke O'Shea & Medicine Wheel and The Young Balladeers through to emerging artists featured in showcases such as the Camerata Graduation Concert and the CCMA Winter Junior Talent Quest plus favourites from the January festival like Lonnie Lee and The Pigs.

Planning for the 2008 Hats Off to Country festival is about to get underway with a view to developing new ways and events to continue to expand the mid-year festival and further cement its place in the country music industry as a "must-see" event.

Weblink – www.visittamworth.com.au.
Australia, world's seventh largest music market
Christie Eliezer reports in his weekly column at themusic.com.au that Australia is the the world's seventh largest music market according to IFPI (the International Federation of the Phonographic Industry).
Figures released last week by IFPI show that the USA is the world's biggest music market, followed by Japan, the United Kingdom, Germany, France and Canada.
Rounding out the top 10 in the list following Australia are Italy, Spain and Mexico.
IFPI said on digital value alone, the Australian market ranked number 10. The US leads, followed by Japan, the UK, South Korea, France, Germany, Canada, China and Italy.
Weblink – www.ifpi.org.
-I -N -T -E -R -N -A -T -I -O -N -A -L - - U -P -D -A -T -E
Saxophone legend Boots Randolph dies
Boots Randolph, Nashville's most celebrated saxophonist and a member of the city's vaunted "A-Team" of session musicians, died last week (July 3) after suffering a subdural hematoma the week before. He was 80.
He played a major role in the development of "the Nashville Sound", where his always soulful playing galvanized popular recordings by the likes of Elvis Presley and Eddy Arnold.
As singular as his work as a sideman was, however, he was best known for his 1963 hit Yakety Sax, a juking instrumental inspired by King Curtis' saxophone solo on the Coasters' 1958 R&B smash Yakety Yak.
Written with guitarist James "Spider" Rich, Boots' record later became the theme song of the long-running British comedy "The Benny Hill Show".
Boots invoked rural imagery to describe his playing, routinely joking from the stage that he was "the world's only hillbilly saxophonist". Ironically, it was his gift for improvisation and command of dynamics in genres ranging from jazz to blues that in many ways stood out most.
"The sax is a loud, blare-y instrument," said A-Teamer Bob Moore. "But Boots had a way of playing something that would fit with the style and the mood of the song. Whatever he came up with was always outstanding."
Brenda Lee, discussing Boots' swinging solo on her 1960 hit Rockin' Around The Christmas Tree, said: "I don't care who has recorded that song since, they all copied him."
From his salacious wailing on Elvis' 1960 recording of Reconsider Baby to the staccato riff he played on Roy Orbison's Oh, Pretty Woman, Boots Randolph's contributions indeed were inimitable.
Born in Paducah, Kentucky, in 1927, Boots grew up playing ukulele and trombone in his family's band which supplemented their household income with public performances during the Depression. He didn't take up the saxophone until he was in high school.
He worked in nightclubs in Indiana and Illinois for a decade after serving in the Army during World War II. His big break came after he sent a tape of Yakety Sax to Chet Atkins, then the head of RCA Records in Nashville. Chet liked what he heard and hired Boots to do session work for such artists as Perry Como and Homer & Jethro.
– TwangtownUSA.com
Faith and Tim celebrate 10 years

The marriage of Faith Hill and Tim McGraw wasn't just a celebrity match made in heaven. It was a concert promoter's dream date.
Ten years after a spring tour together led to an autumn wedding, country music's powerhouse pair hit the road last summer for the inaugural "Soul 2 Soul" tour, a blockbuster run whose $88 million gross made it the year's third-highest grossing show – and the biggest country trek of all time.
In a country music world where don't-fix-what-ain't-broke traditions hold sway, it was no shock when Faith and Tim announced they'd be reprising "Soul 2 Soul" this year.
As the highest-profile parents in country music, the duo certainly draw ample attention in the celebrity press, much of it focused on the couple's life with three young daughters. The daily calendar can be frantic these days, especially during the nine months when school schedules share equal billing with studio sessions and promo appearances. "I look forward to getting on the road to get some rest," Tim jokes.
He may not be entirely kidding. The exercise-obsessed star now hits the road with a traveling gym, a semitrailer that folds out into a full-fledged fitness center complete with a sauna and basketball hoop. Between the weights and the pickup ball games, Tim reckons he works out up to five hours a day while on tour.
For all the magazine covers and gossip-page chatter, he still knows where his paycheck – and passion – comes from. He's a musical perfectionist at heart, continuously logging notes as he looks to raise his own standards. It's a mentality that propelled him from just-another-singer-with-a-hat in 1993 to the top of the country kingdom in 2007, and he's confident the future has only more musical adventure in store.
"We always think we can get better every album. We try to get better every album," he says. "I certainly think that I'm only 30 percent as good as I can be or want to be. But that's what keeps me motivated: wanting to keep getting better all the time."
– Detroit Free Press
---
TUESDAY, JULY 10, 2007
Felicity signs to Mushroom

Leading singer-songwriter Felicity Urquhart has signed her first ever publishing deal with one of Australia's most respected publishing companies Mushroom Music Publishing.


After taking home the 2007 Golden Guitar for Video Clip of the Year with her single Big Black Cloud (co-written with Grammy award winning producer Randy Scruggs), "the clouds have rolled on for the beginning of this new journey for Felicity," according to the release announcing the signing.

"It seems that the time is right for Felicity to join the Mushroom family after building her songwriting credentials with recent accolades including Country Songwriter of the Year 2006 (awarded by the) Australian Songwriters' Association."
Other recent awards and accolades have included Best Female Vocalist at the 2007 Australian Country Music People's Choice Awards, Best Country Artist 2006 Musicoz Awards, Independent Entertainer of the Year at the Country Music Achiever Awards, Female Vocalist, Album and Single of the Year at the Australian Independent CM Awards.

"I believe this to be the best decision I have made in a long time," Felicity said, "and feel this is the start of a great partnership. To be involved with an icon of Australian music like Mushroom is really exciting."

Felicity sees this as an opportunity to expand her writing and musical horizons, beginning with a songwriting sojourn to America this month.

Creative Manager for Mushroom Music Publishing Bill Page said "I've wanted to work with Felicity for some time, she's a great writer/performer and an exciting addition to the Mushroom Music roster."

Felicity's current album, My Life, distributed by Shock Records, has consolidated her name as one of the finest and hard-working artists in the industry with her wide-ranging appeal helping score her the coveted gig as a presenter on the 7 and Prime television networks' travel program "Sydney Weekender".

Sydneysiders will be able to experience the songwriting talents of Felicity, alongside fellow artists Karl Broadie (ABC Music) and Sam Hawksley (OneStop) at The Vanguard, Newtown, on August 7.

Photo: Felicity signs the deal with Bill Page, Creative Manager Mushroom Music Publishing.
Weblink – www.felicityurquhart.com.
South Australian based artists John O'Dea and Dave Prior have been on the road together recently doing a number of gigs across their home State and Victoria, including a recent trip to Noble Park with stops along the way at Border Town and Millicent.
"There's a mixture of Australiana, traditional country, popular songs and comedy in each show," John said. "I make them cry and Dave makes them laugh!"
"It's an interesting road trip," Dave said, "with John in the passenger seat balling his eyes out and me in the driver's seat laughing my head off!"
Along the way, the boys stopped at Colac and caught up with Kevin "Bloody" Wilson who was playing to a packed house at the RSL Club. Kev and his crew reciprocated by turning up to the Noble Park RSL Club to see their show. "Kev said it was a fantastic show," says Dave, "but not near enough swearing!"
Most recently, the duo played to a full house in Orroroo, John's home town, and then on to Parachilna and the famous Prairie Hotel. "A great gathering of station people turned up for the show and a BIG night was had by all... the last wandering off at about 5am," the boys said.
John will be releasing his new single Parachilna Sunset shortly, hot on the heels of the top 10 success of Old Rusty Ute. And Dave is releasing his new live comedy album Big Fat Bastards Like Me at the end of this month.
John and Dave say they are looking forward to their next tour which will becalled "Will Travel for Money" (and not much apparently!).
Photo: John (left) and Dave (right) when they caught up with Kevin "Bloody" Wilson.
Tammy wins Telstra Road to Tamworth Townsville heat
Tammy Moxon has won the Townsville heat of the Telstra Road to Tamworth talent search held at Rupertswood Horse Club on Saturday night.


Tammy will now compete in the competition's finals series at the Tamworth Country Music Festival presented by Telstra in January 2008.

The impressive performances of the 11 contestants in the Townsville heat were video streamed to an expert judging panel for evaluation in Sydney via Telstra's Next G and BigPond networks.

Tammy, 16, from Kirwan has been performing since age four and currently juggles her country music aspirations with Year 12 studies at Ryan Catholic College.

Impressing the 250-strong crowd with her rendition of two songs, including a self penned track titled Linger, Tammy later admitted she wasn't as nervous as she thought she would be.

"Being outdoors in the open air really helped" she said, "I felt surprisingly relaxed."

After hearing her name announced as the winner, Tammy ran up to the stage and excitedly accepted her winner's trophy and $1,000 cheque.

"Wow, I don't really know what to say!" she said. "Thanks to the crowd here for making me feel so comfortable and congratulations to all the other contestants – everyone has been so lovely."
Overall grand final winner of the competition wins "an album deal" with ABC Music in a prize package worth tens of thousands of dollars.
Weblink – www.beinvolved.telstra.com/countrymusic.
Jeanette releases new radio single
Jeanette Wormald has released a new radio single, Pukulpa Days.

Featuring the Pitjantjatjara language from the deserts of inland Australia, pukulpa means happy or contented, able to do what you want to do.


And over the past year, Jeanette has had many reasons to be happy, due to the success of her album Opal Blue.

Since its release just over a year ago, the album has generated two top 10 radio hits and a Golden Guitar finalist nomination, and Jeanette has been included in both the inaugural edition of Who's Who of SA and the 2007 edition of Who's Who of Australian Women.

She has also been in demand at festivals, travelling thousands of kilometres over the past nine months including a very successful debut at the internationally acclaimed Adelaide Cabaret Festival last month where reviewers in "The Sunday Mail" described her show "Songs Of The Inland" as "a mature, forthright, intriguing and intimate selection that shows (Jeanette) will be an artist to watch for the future."

Jeanette said she was especially excited by the new single because it celebrated the life of the Anangu community of Oak Valley.

"Pukulpa Days is based on my time working in the community in the Maralinga Tjarutja lands in the Great Victoria Desert up in the north western corner of SA," she said. "The people there have such a strong sense of family and community. There is so much joy there, especially amongst the children and so many reasons for them to be proud of their culture and their heritage."

Jeanette said the single, which is track 14 on NfS 115, was the third to be released from Opal Blue. The first two singles, Boundary Rider's Daughter and the title track, were top 10 hits with the former reaching number four on the National Top 30 Country Music Chart and being released on the ABC Saturday Night Country's compilation album, Hottest Hits Volume 3. Opal Blue reached number six on the charts.

Jeanette is performing two shows in SA this weekend before heading to Queensland next month where she will be doing several shows including performing at the Gympie Muster.
Weblink – www.jeanettewormald.com.au.

The annual Variety Bash celebrates a year of fundraising from Sunday August 5 when dedicated Variety "Bashers" drive their decorated pre-1970 cars through country areas to support isolated and special needs kids.
This year's Bash will take off from Garden Island at the Royal Australian Navy Base in Sydney travelling for 13 days around country NSW, Queensland and the Northern Territory visiting towns such as Dubbo, Brewarrina, Thargomindah, Charleville, Longreach, Richmond, Burketown, Borroloola, Katherine, finishing with a large party at Darwin.
The Bash is about putting the "fun" back into fundraising, according to a spokesman for the organisers, "with fantastic theme days and pranks" but themain goal remains – raising as much money as possible for Australia's special needs children. The 2006 Variety Bash raised more than $1.7million net, and this year's Bash is expected to exceed this amount to allow Variety to help even more children in need.
Variety, The Children's Charity, is dedicated to improving the quality of life of special needs children. Kids in need directly benefit from the services and special equipment provided by Variety including wheelchairs, modified tricycles, musical equipment, sports programs, special needs children's camps, Sunshine Coaches, Braille typewriters, walkers, the innovative Liberty Wheelchair Swings and, more recently, the Variety Show of Hearts Scholarship Fund.
Last year alone, Variety granted more than $3 million in appeals across NSW. Highlights: $834,000 for wheelchairs, $566,000 for hospital and retrieval equipment for neonates and children, 14 Liberty Swings, nine Sunshine Coaches and 17 Show of Hearts Scholarships. The Bash is an integral part of Variety's fundraising efforts.
Weblink – www.varietyaustralia.org.au.
---
MONDAY, JULY 9, 2007
Redlands Bluegrass kicks off this Thursday

The 2007 Redlands Bluegrass Convention kicks off this Thursday (July 12) with a Bluegrass Spectacular Concert at the Judith Wright Centre of Contemporary Arts in Brisbane starring a special all-Australian line-up.
The Davidson Brothers (from Victoria), Bluegrass Parkway (pictured, WA) and Coolgrass (Melbourne) are headliners on the bill.

Hamish and Lachlan Davidson are two of Australia's hottest bluegrass artists – multi-instrumentalists on banjo, guitar, fiddle and mandolin – and vocalists. In 2003, they won the coveted Country Entertainer of the Year award at Tamworth and Hamish is the current Australian Bluegrass Fiddle Champion. In 2004 they represented Australia at the IBMA International Bluegrass Fanfest in Louisville, Kentucky. Their repertoire spans well-known bluegrass classics to their own modern bluegrass tunes. Their current album is Raised On The Road.

"All the way from Fremantle, our special guests Bluegrass Parkway are Australia 's longest continuously performing bluegrass band," said a Redlands Festival spokesman. "They've been together for 17 years now and have toured Australia and the US extensively. The band has just released its fourth album, A Girl From The South, and will showcase some of the fine songs from this album at the concert.
"What sets Bluegrass Parkway apart from other bluegrass bands is the priority they have placed on presenting bluegrass music in its most authentic form. Since early 1994, Bluegrass Parkway have performed around a single microphone, as was the norm for the pioneers of the genre in the 1940s.

"Ever heard Mozart on the banjo? Opening the concert will be quirky Melbournian bluegrass/comedy band Coolgrass who say they enjoy straight bluegrass, but prefer it a bit bent. In addition to their own songs and parodies, Coolgrass tackle the likes of Mozart, Mancini, Chuck Berry, Queen, and Duke Ellington in a tongue-firmly-in-cheek bluegrass style.
Tickets for the concert can be obtained from www.judithwrightcentre.com.au or by phone, 07 3872 9000.

The Redlands Bluegrass Convention will run from July 13 to 15 (this weekend) at Kindilan, Redlands Bay. "The weekend is jam-packed full of bluegrass workshops, concerts, sing-along sessions and jam sessions (of course!)," said the Convention spookesman.
Weblink – www.redlandscountry.asn.au.
Melanie and Kris – overall winners at Tamworth
Melanie Dyer and Kris Wason have taken out overall honours at the 2007 Capital Country Music Association Junior Winter Talent Quest at the weekend.
Melanie won the Juvenile Overall Winner title while Kris won the Junior Overall Winner crown.
The pair took out the prizes from around 50 competitors from all parts of Australia and New Zealand.
Mitchell King was named winner of the Winners Concert Overall Best Performance prize which, when added to the fact it was his birthday, made Saturday a special day for the now 18 year old.
All three key winners were graduates of this year's Tamworth Camerata junior school of country music.
Part of Kris' win is a scholarship to Camerata 2008.
Weblink – www.ccma.net.au.
CMC Top 50 – The Sunny Cowgirls hit the top
The Sunny Cowgirls have taken over the number one spot on the CMC (Country Music Channel) Top 50 playlist this week with the clip of their song Cuttin' Up B&S Style.
James Blundell's Ring Around The Moon rises to number two while Dierks Bentley's number one from last week – Long Trip Alone – slips to three and Rascal Flatts edges up one place to number four with Stand.
Gina Jeffreys' Stepped Right In It drops one place to number five while The McClymonts are steady at six with Baby's Gone Home and Shea Fisher's Just The Excuse bounds into the top 10 at seven.
America's Little Big Town are at eight with Bring It On Home To Me, Keith Urban's I Told You So slips one place to nine while Melinda Schneider's Stronger enters the top 10 at 10.
Bullet performers this week include Amber Lawrence with The Things That Bring Me Down (16 to 11), Lee Kernaghan's Spirit Of The Bush (19 to 16), Jetty Road's Real Smooth Cowboy (34 to 31) and Kimber Sparks' Somewhere Between (43 to 39).
The full playlist can be viewed at www.countrymusicchannel.com.au.
---
FRIDAY, JULY 6, 2007

Slim video set for DVD release
EMI has announced that the Slim Dusty Live Into The '90s video will be released in August on DVD under the title One Night In May.
"Fans have obviously embraced Slim on DVD," the company said, as more than 100,000 Slim DVDs have already been sold.
One of the reasons for their popularity could be that through the 60 years the Slim Dusty road show toured the length and breadth of Australia, only three entire public concert performances had been located.
"With the upcoming One Night In May DVD release... we now see all three of these known filmed Slim concerts being made commercially available in a remastered DVD format," EMI said. "The only other two known concerts were made available in 2006 as a part of the Slim Dusty Live set (the 1987 Richmond Theatre Concert and the 1992 Geelong Arts Centre Concert)."
The One Night In May concert was filmed at Sydney's Global Studios in May, 1992, and features the McKean Sisters, Anne Kirkpatrick, David Kirkpatrick and Slim's highly acclaimed '90s Travelling Country Band line-up featuring the multi-talented Rod Coe, Alistair Jones, Mike Kerin, Ian Simpson and Rob Souter.
"The concert footage and audio have been specially remastered for this new DVD release," EMI said. "At the time of the concert, Slim insisted there had to be some exclusive songs... and, apart from the six live performances not featured on any other Slim concert DVD, there are also three tracks totally exclusive to this special One Night in May concert."
The exclusive tracks are That'll Do Me (written by Slim), High, Dry And Homeless (written by Graeme Connors & Don Walker) and I'm Still Here To Give It My Best (written by Col Buchanan).
Slim Dusty One Night In May will be released on August 4.
Weblnks – www.musichead.com, www.slimdusty.com.au.
New Zealand country star Aly Cook leaves this Saturday July 7 to travel around the globe to the Halogaland Country Music Festival in Norway where she has been asked to perform.
Aly will be the only New Zealander on the bill.
Also performing at the festival will be Rockabilly Hall of fame and two times Grammy nominee Wanda Jackson, Keith Austin (Dr Hook), American artists Rayburn Anthony, Penny Dale and Kasey Landsdale, Sweden's High-Jacks and Mike & The Strangers and the home grown (Norwegian) Big River, Kai Finstad, Stef Nevers and Kenneth Weines.
Aly will be backed at the festival, which runs from July 19 to 21 at Grytoy, by Big River from Norway.
Meanwhile, Aly (pictured) has been recognised for her community work... Aly is a co-organiser of a Wine, Food and Art Festival called Taste Tasman, which won the 2007 Trustpower Supreme Award for the Nelson Tasman Region.
Weblink – www.alycook.com.
The 2007 Hats Off To Country Festival continues today in Tamworth, Australia's Country Music Capital.
Main event for today is the Capital Country Music Association (CCMA) Winter Junior Talent Quest being staged at the Family Hotel function room which continues tomorrow.
Organisers report another excellent response with the number of entries this year exceeding last year's total.
Doors open daily at 8.30am. Tickets at the door. The talent quest grand final winners concert will follow the annoucement of winners from 2.30pm.
Weblink – www.tourismtamworth.com.au.
Chart update – Keith still at number one
Keith Urban is number one on the Country Tracks National Top 30 Singles Chart this week for the third week with his current hit I Told You So.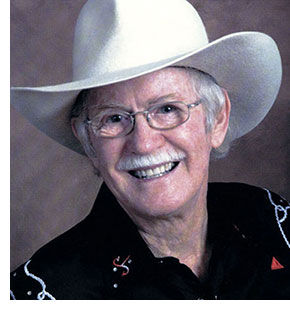 Tania Kernaghan's Life Don't Get Much Better Than This edges up another spot to number two while Carrie Underwood's Wasted jumps another three places to number three and Paul Costa's A Lover's Question rises one to number four.
Tim McGraw's Last Dollar (Fly Away) drops back to five, as does James Blundell's Higher Than Heaven to six while Adam Brand's Can't Live Without Your Love jumps to seven.
Melinda Schneider's Stronger zooms into he top 10 at eight, Gretchen Wilson's Come To Bed is steady at nine and Dierks Bentley's Every Mile A Memory falls to number 10.
With four American acts in the top 10 during the last couple of weeks this has been the strongest showing of high charting foreign acts for some time.
Bullet performers this week include Gina Jeffreys' Stepped Right In It (15 to 12), Amber Lawrence with Things That Bring Me Down (29 to 26) and Anne Kirkpatrick with One Of A Kind (30 to 27).
New entries to the chart this week include Dean Perrett with Return Of The Stockman (in at 29) and Arthur Blanch (pictured) with When Your Rock Turns To Stone (in at 30).
The Top 30 Countdown goes to air Sunday night on CMR (Country Music Radio) on the Super Radio Network.
The full chart can be viewed at www.nfspublicity.com.au.
---
THURSDAY, JULY 5, 2007
Twenty-one aspiring country music stars have been in Country Music Capital this week taking part in the Tamworth Camerata junior school of country music.
Kaylah Anne, Liam Brew, Bryan Browne, Hannah Cosgrove, Melanie Dyer, Makaylie Foodey, Johanna Ford, Olivia Hally, Caitlin Harnett, Dana Hassall, Mitchell King, Candy Latham, Jesse Leslie, Jay Messenger, Charley Phypers, Brianna Ridge, Kiera Smith, Tiffney Stroh, Jeremy Turner, William Verri and Kris Wason have been working since last Friday to gain a stronger insight into many aspects of the country music business.
The graduates are pictured at right. Click on the photo for a larger image. (Photo by Terry Phillpot).
The school curriculum includes specific instrument training and activities like visits to the Australian Country Music Hall of Fame to gain an understanding of Australia's country music heritage.
Camerata 2007 comes to a conclusion tonight with a graduation concert at the West Tamworth League Club.
Course tutors included David and Merelyn of Carter & Carter and Jim Haynes who oversaw activity of students' parents who are invited each year to get involved in the learning process.
Students came from all over Australia and New Zealand... five from NSW, two from New Zealand, seven from Queensland, two from South Australia and five from Victoria. Ages ranged from 12 to 18 (and an average age of 16). After this year, there will be 105 graduates who have participated since the school commenced six years ago.
"Tamworth Camerata is recognised as a vital stepping stone in the learning process for young people seriously interested in a country music career," said co-Founder Greg Williams.
Underwritten from inception by The Pub Group, Tamworth, Camerata continues to gather support from numerous scholarship awarders and local and national business sponsors who "adopt" a student and follow their progress during and after Camerata.
Weblink – www.thepub.com.au/camerata.
---
WEDNESDAY, JULY 4, 2007
Grenfell Spirit of the Bush tops 19,000
More than 19,000 country music fans turned the central NSW town of Grenfell into a country music mecca on Saturday for the second Spirit of the Bush concert.
The concert idea evolved as NSW Premier Kernaghan rode on the back of a Toyota ute in the Tamworth Country Music Cavalcade street parade earlier this year.
Following Saturday's event, Premier Iemma thanked all involved saying, "It's a testament to the strength of the musical line up that Lee has organised that this concert is such a success."
At the concert, Lee released the single The Spirit of the Bush with almost 3,000 copies selling on site with 100 percent of profits going to Aussie Helpers, a team of volunteers headed up by Brian and Nerida Egan who assist Australian farming communities that have been hit hard by the drought.
Saturday's line-up included Adam Brand, Wesley Carr, Diesel, Shea Fisher, Steve Forde, The McClymonts, Leo Sayer and, of course, Lee.
After the concert, Lee spoke on air with ABC Radio's "Saturday Night Country" broadcaster John Nutting, announcing the next Spirit of the Bush concert would be in Roma, Western Queensland, later this year.
Lee's new Spirit Of The Bush album is set for national release through ABC/Warner on July 14.
Photo: Lee (second from left) with NSW Premier Morris Iemma (right), Brian Egan (left) and Leo Sayer.
More info – www.leekernaghan.com.au.
Mark wins first Telstra Road to Tamworth 2008 heat

Mark Wells has won the first heat in the 2008 Telstra Road to Tamworth competition staged in the NSW Hunter Valley on Saturday.
Twenty-five-year-old Mark is a local musician from Merewether, who hones his craft playing in a number of different bands and performing regular solo gigs. Having first performed at the age of 15 at a school concert, he says he has been hooked on the thrill of live music ever since.

In his heat, Mark sang To Be Young (Is To Be Sad) by Ryan Adams and a self penned number Be Your Lover. "He wowed the 1,200-strong crowd with his confident and enthusiastic style and said later he tries to deliver strong songs and entertaining performances," said a spokesman for the organisers.

"I really didn't know what to expect and was surprised at how warm and friendly the crowd was," Mark said. "I still can't believe I won – I was literally blown away by the other contestants."

Multi-Golden Guitar winner and 2008 Telstra Road to Tamworth Ambassador Adam Harvey said Mark was now within reach of achieving his musical dream. "The Telstra Road to Tamworth offers an unbelievable career start for aspiring artists and provides a fantastic pool of prizes. Opportunities like this don't present themselves every day," he said.
Harrigan's at the Hunter Valley Gardens was the venue for Saturday's heat with ABC Radio Newcastle presenter Madeleine Randall, Rob Potts, CEO of country music promotion company Entertainment Edge, and Greg Swain, National Sponsorship Manager, Telstra, acting as judges.

Mark will now compete in the Telstra Road To Tamworth finals series at the Tamworth Country Music Festival presented by Telstra in January 2008 with the overall grand final winner taking home a raft of prizes including an all expenses paid return trip to Nashville and a full album deal with ABC Music, distributed by Warner Music Australia.

A separate prize, with an additional trip to Nashville, the Telstra Road To Tamworth Songwriters Award is also on offer with the winner afforded a number of songwriting appointments with some of the industry's best.

All 20 heat winners receive $1,000 to assist their travel to the finals series. From these 20 heat winners, the top eight contestants will receive an MP3 player and progress through to the grand final series showcase where contestants will perform in front of a live audience including a judging panel of high profile industry heavyweights.
Entries have now closed for the next two heats in Townsville, Qld, this Saturday (July 7) and Penrith, NSW, on Saturday July 14. Entries are now open for heats to be held in Rockhampton, Qld, on Sunday July 22, Launceston, Tas, on Friday, July 27, Shepparton, Vic, on Sunday August 5, Darwin, NT, on Saturday August 11 and Bairnsdale, Vic, on Saturday August 18.
Weblink – www.beinvolved.telstra.com/countrymusic.
Country Music Capital's mid year country music festival Hats Off To Country starts tomorrow.
Co-ordinators Tourism Tamworth is encouraging all residents and visitors alike to become involved and support the special country music celebration.

"There are more than 80 artists taking part in the Festival including some of the biggest names in the industry such as John Williamson, Gina Jeffreys, Beccy Cole, Sara Storer, Chad Morgan, Bill Chambers, The Young Balladeers and local acts The Baileys and Aaron Bolton," said Rebel Thomson, Tourism Tamworth General Manager.

"With more than 150 hours of entertainment on the program, everyone can be guaranteed of seeing some of the best established and up-and-coming acts during the Festival."

Since its inception in 2000, the Hats Off to Country Festival has continued to grow in popularity and is now seen as a platform for emerging artists to find their feet thanks to the Tamworth Camerata junior school of country music and the Capital Country Music Association (CCMA) Winter Junior Talent Quest.

"As the cooler weather sets in, the Hats Off to Country Festival has become the perfect antidote to the winter months as visitors are able to rug up next to an earth-warm fire and hear some of the best new music in the industry," Rebel said.

Feature event of the Festival is the John Williamson salute concert at West Tamworth League Club on Saturday night. Tickets for this event are almost sold out. Update, Friday, July 6 – tickets sold out.

"We encourage anyone interested in attending the show to hurry up and get their tickets before they miss out," Rebel said.

Festival-goers will be treated to a wide array of entertainment from tomorrow at pubs, clubs and other venues around Tamworth.
The city's regular country music attractions like the Australian Country Music Hall of Fame, Big Golden Guitar Tourist Centre (including Country Music Gallery of Stars Wax Museum) and Walk A Country Mile interpretive centre are open, some extended hours.
And this year a Country Art 4 Cancer Black & White Ball will be held on Saturday night at the Tamworth Regional Art Gallery in Peel Street.
A copy of the official program for the 2007 Hats Off to Country Festival or further information about proceedings over the four-days, can be obtained from Tourism Tamworth on 02 6767 5300.
Weblink – www.visittamworth.com.au.

Butlers' "one big show" for Hats Off
Lindsay Butler Studios in Country Music Capital will stage "one big show" during the Hats Off To Country Festival this weekend.

The Studios' performance space, Butler's Auditorium, will open for a star studded show from 10 o'clock Sunday morning (July 8).
2007 Roll of Renown recipient Lindsay Butler and 2007 TSA Gospel Song of the Year winner Shaza Leigh will "open the studio" and present their touring show with their band The Butler Boys featuring Lindsay Waddington and versatile musical duo aqa.
Special guest artists for the concert will include the legendary Brian Young, leading young bush balladeer Ashley Cook, country ladies Lynette Guest and Melissa Bajric and new talent Lana Ross.
A mid year inductee on to the museum's Wall of Honour will take place during the weekend.
Connie releases in America

Connie Kis Andersen has released her Chris Isaak cover – Wicked Game – in America.
The single is taken from Connie's current album Once Again (produced by 16 times Grammy winner Tom Pick), has again been receiving positive reviews across the country and from the US.

This has reinforced Connie's decision to release a single on CDX in America, she said (CDX is the American equivalent to NfS). The sampler has just been released to radio and Connie's track is on volume 424 (track 19).

Back home, Connie's current single – Mere Male – still continues to make an impact on country radio in Australia.

Radio support has been achieved through stations including Local FM, 4VL 918, Radio Goolarri, 2MCR, 97.1FM Whittlesea, 2UUUFM, MY105 Mackay, Radio 87.5 FM, 2YOUFM, Radio Eastern FM, Monaro FM, 2NURFM, CBAA – Good Morning Country, Curtin FM, Yass FM, 3HOTFM, Hot Country Dalby-Emerald-Charleville, 98.5FM Shepparton

Connie will be heading to America in October to capitalise on opportunities arising from her release, but in the meantime, she is playing a whole series of dates in her home state of Western Australia.
Weblink – www.conniekisandersen.com.au.
Broken Hill, NSW, artist Stephen Rowe has returned home this week to launch a new single and record a new duet with Tania Kernaghan.
Stephen's new single is Two Clocks which has just been released to radio and television and, he says, the song is already gathering rave reviews.
The duet with Tania – Lets Fall In Love Again – was co-written by Stephen and Tania's sister Fiona. It will be released later this year.
Stephen says it was an easy decision to choose Tania as his female singing partner on the song as Tania had been a champion for Stephen and his music from day one. It was Tania who invited a then unknown Stephen to feature on the recording of her smash hit Yee Ha! and in front of the 20,000 plus crowd in Tamworth at Bicentennial Park in January to perform the song.
It's been a hectic six months for Stephen who released his debut album Broken Hill in February with the title track reaching 27 on the Country Music Channel Top 50. He also recently performed to rave reviews at the world famous Los Angeles music venue The Mint (along with ARIA Award winner Tyrone Noonan, Fiona Kernaghan and Brooke Beyan.
Stephen has also had a full front page feature in the "Barrier Miner" newspaper in Broken Hill and has just been named a winner in BLU FM's Dog Song Competition for his track Don't Kick My Dog.
Weblink – www.brokenhillboy.com.
APRA distributes almost $50 million in royalties
Christie Eleizer reports in his weekly column at themusic.com.au that non-profit music creators society the Australasian Performing Right Association (APRA) distributed almost $50 million in domestic (Australia and New Zealand) royalties.
More than 55 percent of this went to Australasian music creators – over 14,100 APRA members (13,821 songwriters and composers, and 287 publishers) received $28.1 million of the $49.4 million worth of royalties collected from licensed music users within Australia and New Zealand during July to December 2006.
This is an increase of 13.8 percent over the amount received for the equivalent period in 2005.
APRA|AMCOS CEO Brett Cottle said: "Our distribution data reflects an encouraging trend amongst music users and audiences to prefer original homegrown music. Our music creators clearly hold their own, despite tough overseas competition."
Weblink – www.apra.com.au.
-I -N -T -E -R -N -A -T -I -O -N -A -L - - U -P -D -A -T -E
George Strait has tied with Conway Twitty with 55 number one singles as his latest release Wrapped tops the charts.
Not only does this mark George's 55th number one, it is also the third single to hit number one from his 34th studio album It Just Comes Natural.
The success of Wrapped is the latest in a string of accolades from George's current album. The first single off the project, Give It Away, went to the top of the country singles chart in just 13 weeks, making it the fastest rising single of his career. The song also recently received two Academy of Country Music Awards for Song of the Year and Single Record of the Year.
The album's title track also reached number one on the charts. Though George already held the record for solo number one singles, his 55th notch ties Conway Twitty's record which includes his number one duets with Loretta Lynn.
Since his debut in 1981, George has put together scores of hits that have earned him millions of fans worldwide and the unanimous respect of the critics.
Weblink – www.georgestrait.com.
– AllAboutCountry.com
Music industry hopes for, yet fears, iPhone effect

The music industry has long hoped mobile phones will help turn around weak music sales, but music executives privately fear the most obvious contender, the iPhone, may give too much clout to Apple Inc in shaping the future of the fledgling mobile music market.
Sales of CDs, still the dominant music format, have dropped more than 20 percent in 2007 from a year ago, according to Nielsen Soundscan in America. Digital music sales are gradually claiming a greater portion of the business, but the transition has been slow. Sales of full-length songs on cellphones still claim a small portion of the market.
Some executives say the iPhone could speed up that trend after the device's US launch last Friday, if the much wider base of consumers who own cell phones see the phone as a music machine.
"It is going to change the way people think about their mobile from being a fringe portable entertainment device to everyone recognizing that this is a really desirable mainstream device," said Barney Wragg, global head of digital for EMI Group's recorded music unit, the world's third-largest record company.
That view is tempered by concerns over Apple's increasing power base in digital music sales, which rose more than 50 percent in the first quarter, according to Nielsen Soundscan. The total US music market slimmed to about $11.5 billion in 2006, according to music trade body Recording Industry Association of America.
"Ironically, the iPhone comes at a time when the music industry would like to see a stronger player other than Apple," says Michael Gartenberg, analyst at JupiterResearch.
Apple's iTunes Music Store, which sells only digital music on line, has risen to third place among music retailers overall with around 10 percent of sales in the United States, behind Wal-Mart Stores and Best Buy Co, according to NPD Group. The company's iPod device also accounts for nearly 80 percent of the market for digital music players.
"But the real question is whether their competitors will be able to capitalise and offer improved service offerings that challenge Apple," Gartenberg said.
Mobile handset makers and their network operator partners have been investing heavily in the music space. But many users still don't see their phone as a music device for anything beyond choosing ringtones.
JupiterResearch estimates that US consumers will own nearly 28 million music playing phones by the end of 2007. But it expects that "only a modest percentage of consumers will actually listen to music on their phones."
The iPhone, which will be carried exclusively in the United States by AT&T (and no forecast date for Australia) for at least two years, will work like the iPod, syncing digital songs and video via the iTunes application on a desktop-based personal computer.
Photo (apple.com): customers cue at the recent launch of iPhone in America.
– YahooNews.com.
---
MONDAY, JULY 2, 2007

Graeme Connors continues on "the road less travelled" to the ACT, NSW, Queensland and Victoria this month on his "It's All Good" to promote his critically acclaimed 14th album of the same name.
"This is the perfect opportunity to connect with a gifted and compelling storyteller who captures the beauty, depth and frailties of the human condition and our landscape in his definitive songs," said the release announcing continuation of the tour.
In some two hours of listening, the new album includes tracks, in addition to the title track, like Louisa and definitive songs A Little Further North, Cyclone Season, Let The Cane Fields Burn, You're Getting To Me and Sicilian Born To the Stage, along with Songs From The Homeland, The Great Australian Dream and The Ringer and The Princess from Graeme's extensive catalogue of classic hits.
The country star has toured extensively with his band since the album launch, performing to sell out shows with "great reviews"...
"So gifted is he at waxing lyrical, I felt each song was connected to my own experiences," said Sonia Ball from the Bush Telegraph: "he's a mixture of talents and connection, the voice, the works, the personality and humbleness... good value, good time."
Graeme counts 12 Golden Guitars, one platinum and three gold albums, MO, APRA, ARIA, PPCA awards and a Galaxy of Stars induction in Tamworth in 2006 among his many accolades.
Weblink (including tour dates and details) – www.graemeconnors.com.
CMC Top 50 – Dierks hits number one
America's Dierks Bentley (pictured) hits number one on the CMC (Country Music Channel) Top 50 playlist this week with the clip of his song Long Trip Alone.
The Sunny Cowgirls' Cuttin' Up B&S Style rises three places to second position while Rascal Flatts is at three with Stand and Gina Jeffreys' number one from last week, Stepped Right In It, slips to four.
James Blundell's Ring Around The Moon is at five, The McClymonts are down to six with Baby's Gone Home and Adam Brand is steady again at seven with Can't Live Without Your Love.
Keith Urban holds on to number eight with eight with I Told You So while Tania Kernaghan's Life Don't Get Much Better Than This drops to nine and Faith Hill is steady at 10 with Lucky One.
Bullet performers this week include Melinda Schneider with Stronger (17 to 13), Amber Lawrence with The Things That Bring Me Down (20 to 16), Lee Kernaghan's Spirit Of The Bush (debuting at 19), Kasey Chambers' Sign On The Door (25 to 22), The Greencards' Waiting On The Night (31 to 26) and Jetty Road with Real Smooth Cowboy.
The full playlist can be viewed at www.countrymusicchannel.com.au.