---
Australian Country Music News – December 2011
---
WEDNESDAY, DECEMBER 21, 2011
Smoky statue to be unveiled on Australia Day
The unveiling of the statue of country music legend Smoky Dawson will be a highlight of the 40th Tamworth Country Music Festival this January.
The statue, which is destined to become a Country Music Capital landmark, will take place on Australia Day, Thursday, January 26, at 12 noon in front of Tamworth Regional Council's headquarters, Ray Walsh House, in the city's main street, Peel Street.
Chair of the Smoky Dawson Memorial Committee Mary Chapman said Australia Day was chosen because, not only was Smoky a country music icon, but he was also a great Australian.
Dick Smith – "an old pal of Smoky's – will unveil the statue that has been sculpted by Tanya Bartlett, already well known in Tamworth through her fine statue of the light horse trooper and his Waler in Bicentennial Park as well as other works including the Don Bradman memorial at Bowral.
A plaque beside the statue will commemorate the lives of both Smoky and his wife Dot who, with her creative flair and practical skills, played a major role in Smoky's extraordinarily varied and successful career.
Mrs Chapman thanked Tamworth Regional Council, which has generously agreed to handle the installation of the statue for the Committee. It is anticipated that the statue will be placed on site well before the Festival although it will not be unveiled until Australia Day.
Because of Smoky's huge popularity and his long-standing association with Tamworth, it is expected the unveiling will attract a large crowd on the day.
Entries roll in for National Talent Quest
Entries are rolling in for the 46th Capital Country Music Association (CCMA) National Talent Quest being conducted during the upcoming Tamworth Country Music Festival.
Potential entrants in the songwriting section of the talent quest only have until the end of December to get their entries in while those wanting to be involved in the performance sections have until January 23 to enter, but organisers say the sooner people enter, the better chance they will have to be included if the event runs out of available time with too many entrants.
The CCMA National Talent Quest runs over two days, Thursday and Friday, January 26 and 27, and will be held at a new home, the Light City Church performance venue in Country Music Capital.
"We are very excited about our new venue," said CCMA President Steve Newton. "It is comfortable, has everything we need by way of staging and equipment and will allow us to focus entirely on making sure our contestants have the best possible opportunity to shine."
The Talent Quest comprises 11 sections... three each in male and female vocal (juvenile, junior and senior), two each in group/duo and instrumental (junior and senior) and songwriting which is an open age section.
Prizes and prizemoney totalling more than $10,000 will be won by the 11 section winners, runners-up and finalists.
The Talent Quest, which is recognised as one of the most important and significant in Australia was a major catalyst for the 1973 birth of the huge January festival that has now grown to more than 10 days of annual celebration in the northern NSW city and will celebrate its 40th year this January.
It has provided the opportunity for thousands of people to compete for a start in the country music business and helped many launch their careers in country music, including the likes of leading songwriter Allan Caswell and country stars Lee Kernaghan, Keith Urban and Felicity Urquhart.
Details of National Talent Quest sections and conditions can be found on the entry form, available for download from the CCMA's website www.ccma.net.au.
Family members and supporters of contestants are welcome to be in the audience during either or both of the Talent Quest days. Tickets will be $5 per day and available at the venue.
The two other major annual events run by the CCMA in January are the Young Guns Concert on Thursday January 19 (staged as a curtain-raiser to the Festival the night before the event officially begins) and the Jamboree Concert on the main Saturday afternoon (January 28) in the Tamworth Town Hall.
Tickets for both of these events are available from www.tcmf.com.au.
Chart Update – Carter & Carter "dance" to the top
Carter & Carter's latest hit Dance In The Rain has hit the top of the national Country Tracks Top 30.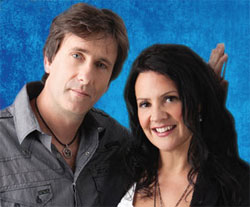 Jetty Road's I'm A Dreamer is up one to number two while Beccy Cole's number one from last week, Shiny Things, is at three and Graeme Connors' I'm Travelling At The Speed Of Life is up two to four.
Jason Lee's Ordinary Guy is steady at five, Kasey Chambers' Luka is up one to six and Adam Harvey's Falling Into Place is up two to seven.
Harmony James' Pride is at eight, Lee & Robby Kernaghan's cover of The Pointer Sisters hit Fire enters the top 10 at nine while Tori Darke's Everything Love Is is steady at 10.
Bullet performers for the week include Katrina Burgoyne's White Flag (15 to 12), Dianna Corcoran's Here's Your Damn Song (21 to 18), Tamara Stewart's Butterfly (26 to 23), Luke Dickens' True Love Never Dies (28 to 25), Tania Kernaghan's Ride Of Our Life (29 to 26).
New entries to the chart this week are Rose Carleo's Get Back Up Again (new at 28), Travis Collins Fired Today (at 29) and Benn Gunn's Laughter And Beers (at 30).
---
MONDAY, DECEMBER 19, 2011
Melody wins SA songwriting award
Rising country singer/songwriting star Melody Feder has taken out the 2011 Emily Burrows Award in South Australia.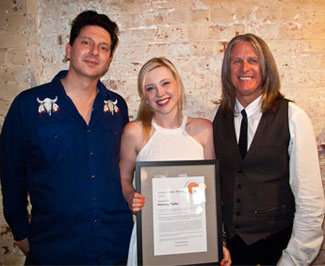 The $5,000 Award is sponsored by the Australasian Performing Right Association (APRA) and is awarded each year to recognise and further the professional development of emerging original music artists or bands in the state. Melody plans to record her next album with the money from the Award.
The recognition builds on Melody's major win in the Capital Country Music Association National Talent Quest in January and the Trans Tasman Entertainer of the Year win on Norfolk Island in May.
Twenty-three-year-old Melody says she has had a life-long love affair with country music. The daughter of a country band manager, she appeared in musicals and at shows organised by her father from an early age, and even performed with Kasey Chambers and the Dead Ringer Band at the age of 10.
Melody currently performs as a solo act and in a duo (April Sunday), recently won the Adelaide heat of the Telstra Road to Discovery which she ultimately won through to the grand final event coming up in Tamworth next month and has also been announced as a double finalist in the Tamworth Songwriters' Association New Songwriter Award that will also be announced in January.
The Emily Burrows Award was instituted in 2001 in memory of Emily Burrows, a former APRA membership representative and compliance officer who worked tirelessly to support and encourage South Australian songwriters and composers. The Award was established following her tragic, accidental death in 2000.
Photo: Melody with APRA's Matt Swayne (left) and Gary Burrows.
Call for Queen entrants
Country Music Capital's chamber of commerce has been inundated by businesses looking for entrants to sponsor for the 2012 Queen of Country Music Quest.
"Businesses are very keen to be involved but don't always have suitable candidates within their own establishment," said 2012 Quest Co-ordinator Marjolyn Thomas of the Tamworth Business Chamber.
"I want to call out to anyone who's ever considered entering the Queen Quest, to get in touch with me at the Chamber and make 2012 their year!" she said.
Almost 20 entries have been received already and, according to Marjolyn, the standard is set high: "From young ladies who've just finished high school to those who've been managing their own business; they all have their own reason for wanting to participate in the Quest and they're all looking forward to the experience and can't wait to January."
The Quest is open to young women aged 18 to 35 who intend to reside and/or work in the Tamworth region during 2012. It will run over the Tamworth Country Music Festival commencing with the official sashing ceremony on Friday January 20, culminating with the gala dinner on Sunday January 29.
The 2012 Queen and Princess will win a holiday to New Zealand to attend the Gore Gold Guitar Awards Festival in June.
Intending entrants can telephone the Chamber on 02 6766 4810 or email: mthomas@tamworth.org.au.

Quest entries close on Wednesday January 4. Further details can be found here.
Cancer patient donates Slim collection to raise funds for Ballarat Hospital
Melbourne Radio 3AW reported that Slim Dusty devotee Billy Malady has raised $25,000 for the Ballarat Base Hospital by selling his Slim Dusty collection.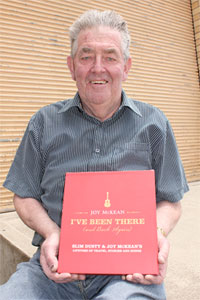 The station reported that the Victorian cancer patient was auctioning his collection in order to raise money for the hospital that had been treating him for just over two years.
He wanted to show the hospital his gratitude by donating all proceeds made from the sale of his collection.
Billy was intending to sell the collection on eBay at a reserve price of $5,000, but that figure was blown out of the water by a generous listener who offered $25,000.
The collection comprises 113 albums, 15 DVDs and three books.
Billy has beaten bowel cancer and is currently on a drug trial to battle liver cancer.
"(I'm) on top of it," he told Neil Mitchell. "Everything is looking good."
The Ballarat hospital has received $55 million in funding from the federal and Victorian governments combined but still has a fundraising target of $1.5. The proceeds from the sale of Billy's Slim Dusty collection will go towards that target.
Photo: Bill, "a very nice gesture" (Camperdown Chronicle image).
---
FRIDAY, DECEMBER 16, 2011
Tamworth announces affordable Festival public transport
For the first time in 40 years, visitors to the Tamworth Country Music Festival will have access to more affordable public transport.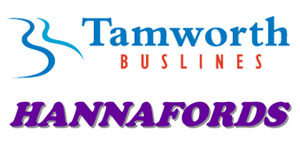 To operate daily during the 2012 Jayco Tamworth Country Music Festival – Friday January 20 to Sunday January 29, the "Festival Express" will be available from 7am to 3am with unlimited travel for a one-off "wristband" price of $10.
Tamworth Regional Council has organised the scheme in conjunction with local coach companies Hannafords Coaches and Tamworth Buslines.
"Fans wishing to stay up late and enjoy the music and festivities can do so knowing that they can get back to their accommodation with ease and convenience," a Council spokesman said.
"The service will run throughout the day and late into the night, so the party can continue well into the early hours."
The buses will be travelling from venue to venue and to most accommodation houses at regular times during service hours. The main bus stop will be located, as usual, in Kable Avenue and will feed the buses to the north, south, east and west.
Festival Express wristbands can be purchased at the Tamworth Visitor Information Centre (at the corner of Peel and Murray Streets), at Jayco Place (outside of Festival Headquarters – Ray Walsh House, Tamworth Regional Council) and on board "Festival Express" coaches.
A pdf copy of the "Festival Express" timetable (size 1.5mb) can be downloaded here.
Further information can be obtained by telephoning Tamworth Buslines on 02 6762 3999.
Bush Laureate finalists announced
Finalists have been announced for the 2012 Australian Bush Laureate Awards to be presented in Tamworth this January.
In alphabetical order by title of work, they are...
For Book of the Year and (if applicable) Collected Verse Book of the Year... "Aussie Verse" by Noel Stallard, "Australian Folk Songs and Bush Ballads" by Warren Fahey, "The Brigadier's Horse..." by Arthur Dean, compiled by Stephen Whiteside, "The Bronze Swagman Award - Celebrating 40 Years" published by the Winton Business & Tourism Association and "Sumo Mick and Other Verse"s by Bob Magor
For Album of the Year... The Best of Sumo Mick by Bob Magor, G'Day by Grahame Watt, Home Brew by Graeme Johnson "The Rhymer from Ryde", King of the Land by Max Merckenschlager and Stick It by Gregory North.
For Published Poem of the Year… "Bill's Story" by Tony Hammil,l "Does it really bloody matter?" by Noel Stallard, "Musquito, The Black Bushranger" by Max Merckenschlager, "The Sea Eagle" by Philip R Rush and "Sumo Mick" by Bob Magor.
For Single Recorded Performance of the Year... The 1916 Clermont Flood Disaster by Glenny Palmer, First Date by Bob Magor, The Mongrel by Grahame Watt, Poles & Wires by Graeme Johnson "The Rhymer from Ryde" and The Road Scholar by Max Merckenschlager.
For Children's Poem of the Year... "Aussie A-B-C" by Bessie Jennings, "Do you believe in Fairies?" by June Cornock and "Two Little Raindrops" by Stephen Whiteside.
Also to be announced and presented on the day of the Awards gala concert is the Judith Hosier Heritage Award, for a significant contribution to Australian bush poetry.
The 2012 Australian Bush Laureate Awards will be staged in the famous Tamworth Town Hall at 2pm on Tuesday, January 24.
A star-studded line-up of bush poets, including Awards finalists, will appear during the gala awards concert together with special guest country music artists and compere Jim Haynes.
Tickets are now available at www.tcmf.com.au, by telephoning 02 6767 5300 or over the counter at the Tamworth Visitor Information Centre on the corner of Peel and Murray Streets.
Weblink – www.bushlaureate.com.au.
Tori signs worldwide management deal
Rising country star Tori Darke is wrapping up 2011 by announcing a worldwide management contract with Ardline Media Group as she releases her new single Great Mistake.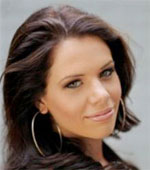 Tori's signing to Ardline and its managing director Mark Spillane puts her in fine company, according to the media release announcing the deal, alongside other artists such as Syndicate, Beyond December, My So-Called Life, DJ Lethal and others.
Mark, who has been involved with the Australian music industry for decades and also worked closely with well-known producers in the United States, says he is delighted to be working with Tori.
"She is a serious talent this young star, and there is no doubt in my mind that she has an amazing future internationally," he said.
Likewise, Tori is looking forward to the future of her music career under the watchful eye of Ardline: "I'm really excited to be onboard, they are doing some great things in the industry," she said. "Lots of exciting things are to come and I can't wait to start working on them.
As Tori signs the management deal, her new single Great Mistake – the third off of her hit album Dreams & Chances – has just been released to radio. If the success of the first two singles from the album is anything to go by, this single is definitely one to watch, a spokesman for the artist said.
The previous singles made an impressive impact on the chart... Everything Love Is currently sits at number nine on the CMC video playlist on the back of Somebody Else's Baby which reached number eight.
Radio have also taken a shine to the album with both singles reaching number four on the national Country Tracks Top 30 and both hit the coveted number one position on the Cool Country chart.
Great Mistake is described as "another perfect example of what this talented young country artist is capable of".
The music video was shot last week and is due on Australian screens shortly. "The clip will certainly get people talking… it not only features heart-throb Troy Thompson from 'Beauty & The Geek' but was also directed by award winning director Duncan Toombs," the spokesman said.
Tori is one of the most promising singer/songwriters on the country music scene today. In 2010, she was awarded the Golden Saddles People's Choice Award, the Channel C Blue Sapphire Award for Best New Talent and the Gold Medallion Award.
Adding more strings to her bow, Tori has also had the opportunity to co-write with songwriters in Nashville including John Bettis (Madonna, Michael Jackson, Whitney Houston), Phil Barton, Emily Shackelton and Robin Bruce (LeAnne Rimes, Jo Dee Messina).
She has also performed as the opening act for Kenny Chesney in Canada and been on the same bill as Paul Brandt, Doc Walker, Jo Dee Messina, Johnny Reid and The Steve Miller Band. Locally she has supported Jetty Road, Amber Lawrence, McAlister Kemp and The McClymonts.
Weblink – www.toridarke.com.au.
---
THURSDAY, DECEMBER 15, 2011
Emma-Jane wins SA Championship
Morwell Victoria's Emma-Jane Montgomery has risen to become one of Australia's most promising country music artists after winning the South Australian Champion of Champions.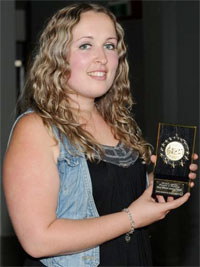 The 24-year-old singer became eligible for the prestigious award after doing well at Mt Gambier and Barmera talent quests earlier this year.
As part of her prize, Emma-Jane will attend the Australian Academy of Country Music in Tamworth mid next year.
"It is going to be great for my music," Emma-Jane said, "because I am going to be tutored by some fantastic mentors. It will open up career opportunities and pathways."
Next month, Emma-Jane will be singing on the Tamworth stage that once supported country music superstars such as Lee Kernaghan, The McClymonts and Keith Urban.
"It is one of the biggest country music places in the world. It is the place to be for country musicians," she said.
Recording a new EP is now Emma-Jane's focus. She said the Championship win had boosted her ambition to pursue a career in country music.
"I now want to get a band and travel and get my music out there," she said. "I want to show people who I am and what I can do, by sharing my stories."
Emma-Jane, who was also named Senior Female Winner at the Championship, is pictured with one of her trophies.
Senior Male Winner (18 and over) was Ryan Cornish while the Junior Champion of Champions and Junior 17 and under winner was Gabrielle Ballard and Junior 13 and under winner was Breanna Lee Kinlough.
Chart Update – Beccy at number one
Beccy Cole's latest hit Shiny Things has taken over the number one spot on the national Country Tracks Top 30.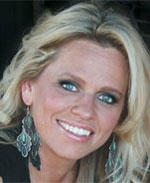 Carter & Carter's Dance In The Rain has edged up one place to number two while Jetty Road's I'm A Dreamer jumps two more places to number three and Harmony James' number one for the last six weeks, Pride, is at four.
Jason Lee's Ordinary Guy is up one to five, Graeme Connors' I'm Travelling At The Speed Of Life is up two to six and Kasey Chambers' Luka is steady at seven.
Jasmine Rae's I Faked It is at eight, Adam Harvey's Falling Into Place is at nine and Tori Darke enters the top 10 at 10 with Everything Love Is.
Bullet performers for the week include Katrina Burgoyne's White Flag (18 to 15), Shane Nicholson's Jimmie Rodgers Was A Vampire (21 to 18), Kaylee Bell's Strawberry Sunset (22 to 19) and Dianna Corcoran's Here's Your Damn Song (24 to 21).
There were no new entries to the chart this week.
---
TUESDAY, DECEMBER 13, 2011
Major push to increase country music airplay on Australian radio
For the first time, radio broadcasters, programmers and presenters will join forces with the country music industry early next year in an attempt to dramatically change the way country music is played on Australian radio.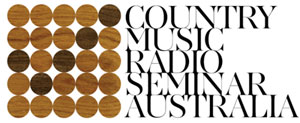 The two industries will come together at the inaugural Country Music Radio Seminar Australia on January 26 in Tamworth, an activity organised by the Nashville headquartered Country Music Association (CMA) Australian Advisory Group and the Tamworth Country Music Festival.
Keynote speaker at the seminar will be leading promoter Michael Chugg, Executive Chairman of Chugg Entertainment, a pioneer in the Australian music industry, who has, among many other things, heavily supported the career of Australia's most successful country musician and singer Keith Urban and has brought some of the world's leading country acts such as Brooks & Dunn, Alan Jackson, Tim McGraw, Dolly Parton and Taylor Swift to Australia.
Key industry panelists will be Tim Daley of the Country Music Channel, Adam Harvey, ABC Music's Tim Holland, long-time Australian radio and country music media specialist Trevor Smith and Wendy Gee of Grant Broadcasters, the family owned radio group built originally by Walter Grant from 2DU Dubbo and later by his daughter Janet Cameron, that has radio interests in every Australian state and territory.
The panel will be moderated by Advisory Group Chairman Rob Potts, CEO of Entertainment Edge and a member of the CMA board, who said that radio was the most important way for Australian audiences to embrace country songs and recordings.
"The growth of many new country radio stations in Australia, plus the advent of digital radio, is providing many more opportunities for Australian and international country music and the Australian radio industry," he said.
"One aspect we are keen to develop is a hit-driven radio format similar to ones that already exist for most other music genres.
"It is critical for radio broadcasters, programmers and presenters and the country music industry to come together regularly and discuss ways to grow our respective industries.
"Our seminar is based on the highly successful Country Radio Seminar, held annually in Nashville, that has worked to grow country music into the most successful radio format of any genre in the USA including pop and rock."
It is planned that the Country Music Radio Seminar Australia would become an annual event.
The 2012 seminar – subtitled "Building Your Audience" – will be held on Thursday January 26 from 10.30am to 12noon at the new Tamworth Sports Dome.

Enquiries re attendance can be emailed to info@cmrsa.com.au.
Weblink – www.cmrsa.com.au.
---
TSA finalists announced
Tamworth Songwriters' Association (TSA) has announced finalists for it's various awards and competitions announced during the January country music festival.
Winners will be announced at the TSA's gala awards concert to be staged at West Tamworth League Club in the evening of Tuesday January 24.
For the New Songwriter Award, there are two finalists... Deb Beckett with The Ballad Of Henry Beckett, In The Middle Of Nowhere and When My Time Comes and Melody Feder with RSVP and Where Would Your Heart Be.
In the Songwriter Salute Awards, the finalists are...
For Traditional Bush Ballad of the Year - Cattle Town by Dean Perrett, Faded Shirt Of Blue by Peter Coad, The Graves Of Camooweal by Neville Anderson, Son Of The Red Dirt Country by Graham Rodger and Tough Times Don't Last by Ken Lindsay.
For Contemporary Song of the Year - Do You Want Love With That by Wendy Wood, Keen Eye For The Ordinary by Garry Koehler, The Midnight Train by Graham Rodger, The Road That Brought Me Here by Karen Lynne & Allan Caswell and Second Time Around by David Carter, Allan Caswell & Al Krieg.
For Country Ballad of the Year - A Garden Full Of Roses by Peter Coad, The Derelict by Mal Coad, Goin' For Glory by Norma O'Hara Murphy, Holding The Redhide by Ian Quinn & Dean Perrett and Such A Shame by Terry Bennetts.
For Comedy/Novelty Song of the Year - The Ballad Of Henry Beckett by Deb Beckett, The Kid On The Kangaroo by Peter Coad, More Than Just A Dog by Bec Hance, The Shape I'm In by Graham Rodger and Victoria The Place To Be by M Rossingtion & Ken Lindsay.
For Children's Song of the Year - Billy by Bec Hance, Rose Coloured Glasses by Norma O'Hara Murphy, Toffee Apples by Kathryn Jones, Tony's Farm by Brothers 3 & Alita Fahey and Wally The Funky Wombat by Greg Champion.
For Gospel Song of the Year - Don't Fall Away by Mal Coad, From God Above by Bec Hance, Riding Out The Storm by Peter Coad, There's Room At The Cross by Dean Perrett & Sherry Foster and Thus Far by Phil Hungerford.
Semi-finalists in the National Country Songwriting Contest can be found on the website, www.tsaonline.fom.au.
Bill's DVD
One of the somewhat overlooked releases recently was Bill Chambers' DVD Live At The Pub.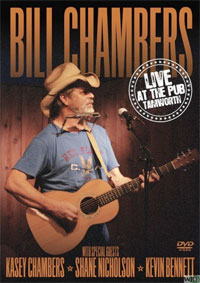 The DVD is being promoted as "reliving the great atmosphere that his Tamworth Sessions at The Pub (one of Country Music Capital's leading venues) have become famous for".
Showcasing Bill's original songs, his large collection of guitars and guest appearances by the likes of Kevin Bennett, Kasey Chambers and Shane Nicholson.
Although he is probably best known as Kasey's Dad, there's much more to Bill than that.
The patriarch of the Chambers clan, including his son production whiz Nash, is considered by some to be Australia's premier alt-country guitarist. He can be a master of delicate picking on dobro or lap steel and "a demon" on slide.
Along with producing albums for the likes of Catherine Britt, Audrey Auld Mezera, Becky Willis (co-produced with Kasey) and the Dead Ringer Band, Bill has still found time to write most of the songs for his albums.
"What I love the best is to get out on the road and perform the songs," Bill said. "I still play in Kasey's band when she's on the road and the gigs take us all over the world. That's where I get many of the stories for my songs."
Meanwhile, it's been announced that a Dead Ringer Band 20 Year Reunion Concert is to be held as part of the upcoming Tamworth Country Music Festival.
The Concert will feature Bill, Dianne, Kasey and Nash Chambers with guests including Darren Coggan, Beccy Cole, Kym an Trev Warner.
It will be at the Tamworth Regional Entertainment & Conference Centre at 3pm on Wednesday January 25.
---
THURSDAY, DECEMBER 8, 2011
Nicki supports overseas troops
Australian Entertainment Industry Award winner 2011 and international touring artist Nicki Gillis has released a four track CD dedicated to Australian troops serving overseas.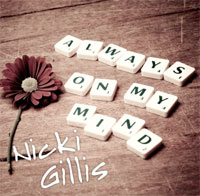 As an endorsed supporter of Legacy, Nicki is also donating a percentage of the CD proceeds to that organisation to help support soldiers injured in war and the families of deceased Australian servicemen and women.
The first song on the CD, a cover of the Elvis Presley classic Always On My Mind, was chosen because during Nicki's three recent tours of war zones entertaining Australian and coalition forces, she says she had an overwhelming feeling that "the guys and girls over there doing fighting for our democratic way of life felt they were forgotten by people back home.
"They really look forward to hearing from home as it lifts their spirits and makes them feel like someone cares." Nicki said. "We need to let them know that we have not forgotten them and that we care about them."
The second song on the CD is Remember The Wounded, a song Nicki wrote after her free charity performances at St Vincent's home for disabled ex-servicemen and women in Britain. "It is a song that begs us to remember those that have had their lives changed because of service to their country and applies to the thousands of Australians injured in wars – the ones who always seem to be forgotten."
This song has particular relevance to Vietnam veterans, many of whom have received a copy of the CD through Nicki's honorary membership of the Blue Mountains Vietnam Veterans and Associated Forces Association.
Nicki's initiative does not support war nor the politics of war in any way, she says, "it is purely to remind people that while we safely go about our day to day routines, there are still thousands of young Australians putting their lives at risk a long way from home.
"There are also hundreds of families here in Australia with lives that are now changed forever because a parent has been killed or injured doing their job."
Nicki says she will be touring nationally in 2012 performing in smaller rooms to keep up close and personal with her fans. When she yours, Nicki likes to set aside some time to perform at no charge for charities that look after injured troops and families.
Weblink – www.nickigillis.com.
Chart Update – Harmony's six weeks at number one
Harmony James' latest hit Pride is at number one for a sixth week this week on the national Country Tracks Top 30.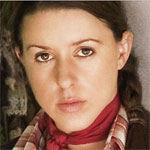 Beccy Cole's Shiny Things and Carter & Carter's Dance In The Rain remain at two and three, respectively while Jasmine Rae's I Faked It edges up one to number four.
Jetty Road's I'm A Dreamer jumps two places to number five, as does Jason Lee's Ordinary Guy to six and Kasey Chambers' Luka to seven.
Graeme Connors' I'm Travelling At The Speed Of Life is up to to eight, Tracy Killeen's Good Lies is at nine and America's George Strait is at 10 with Long Way To Go.
Bullet performers for the week include Lee & Robby Kernaghan's Fire (16 to 13) and Dianna Corcoran's Here's Your Damn Song (27 to 24).
New entries to the chart this week include Tania Kernaghan's Ride Of Our Life (in at 29).
---
WEDNESDAY, DECEMBER 7, 2011
Star Maker finalists announced
Finalists in the 2012 Toyota Star Maker Quest were announced yesterday.
And despite announcing earlier that there would only be 10 for the coming event, organisers say they had no choice but to extend the number back to 20. They say the judging panel was overwhelmed with the quality of entries and decided to increase the number of contenders.

Toyota Star Maker Co-ordinator and Capital News Editor Cheryl Byrnes said the judges had found it impossible to reduce the 78 valid entries down to 10 without seeing them perform. They also felt that fans had the right to "see as many of these fine acts as possible".
As the main event of the first weekend of the Tamworth Country Music Festival – on Sunday January 22 – Star Maker is again sponsored by Toyota, the company that has maintained an important association with country music over the past 17 years.
"Toyota has a strong bond with Australia's rural and regional community," said Toyota Manager Promotions and Events Wayne Gabriel, "and Toyota Star Maker continues to be a foundation of that support by providing independent artists with a highly-coveted, career-launching platform."
Twelve men and eight women make up the 20, ranging in age from 18 to 39 and representing a broad cross section of styles, Cheryl said. "Nine are from NSW, six from Queensland, two from Victoria and one each from the USA, Ireland and New Zealand (all now living and working in Australia).
The finalists will "battle it out" from 12.30pm on Sunday the 22nd for the chance to compete as one of six Grand Finalists for the title of Toyota Star Maker 2012 in the evening from 7.30pm.

They are 8 Ball Aitken (from Tamworth NSW), David Agius (Greystanes NSW), Kaylee Bell (Waimate NZ, now Bathurst NSW), Lance Coassin (Shailer Park Qld), Bob Corbett (Maryville NSW), Paul Cowderoy (Manly West Qld), Sarah Head (Robina Qld), Jasper Hollis (Nashville USA, now Sydney NSW), Rebecca Houlihan (Cork Ireland, now Randwick NSW), Stephanie Jansen (Camden South NSW), Nick Kingswell (North Gosford NSW), Christie Lamb (Kirkham NSW), Nathan Lamont (Wagga Wagga NSW), Kristen Lane (Raworth NSW), Brittany Pavlo (Eden Park Vic), Ben Ransom (Randwick NSW), Olivia Robins (Maroochydore Qld), Ryan Sampson (Caloundra Qld), Chad Shuttleworth (Eumundi Qld) and Adam Toms (Benalla Vic).
As well as the album deal and big budget recording session, the Toyota Star Maker 2012 prize package includes use of the title Toyota Star Maker 2012 Winner; 12 months use of a new Toyota motor vehicle; a fuel card for the 12 months after winning Toyota Star Maker; distribution and promotion of at least two tracks to radio and other media from the prize album; production of a professional video clip of one of the tracks by an award-winning director; a number of gigs throughout the winning 12 months; and Maker Grand Final in 2013; and return air tickets to Nashville for the CMA Festival in June 2012 courtesy of Travelworld Tamworth; and a performance at the annual CMA (American Country Music Association) Global Artist Party in Nashville.
Tickets for the Toyota Star Maker Final and Grand Final are on sale now through the Tamworth Visitor Information Centre on 02 6767 5300 or on-line via www.tamworthcountrymusic.com.au (follow the link to tickets).
---
TUESDAY, DECEMBER 6, 2011
Gidgee Coal Bush Ballad Awards winners
Winners in the 2011 Gidgee Coal Bush Ballad Awards have been announced.
Bec Hance (pictured) won the Female Vocal award with her track Only In Australia while Graham Rodger took out the Male Vocal award with Such A Shame.
The Group or Duo award went to the collaborative recording by Graham Rodger & Sara Storer, An Affair Of The Heart while Instrumental was won by Peter Simpson & Lindsay Butler with Akubras in the Snow.
Dianne Lindsay won the Album award with Heartbeat and Bec Hance & Vaughan Baker took out the Songwriter award with The Ballad of Castlereagh.
Kalesti Butler was named New Talent winner with The Closing of the Day and Alan Lavender won the Comedy/Novelty award with One One And One Two.
Ken "Chainsaw" Lindsay won the Encouragement Award and Ron Peters was presented with the Gidgee Coal Bush Ballad Legend Award.
Melinda brings a little of Doris to Sydney's Carols
Six times Golden Guitar winner Melinda Schneider will this year add a touch of Doris Day to Woolworths Carols in the Domain in Sydney.
She will perform live alongside the likes of David Campbell, Damien Leith and Shannon Noll at the Carols on Saturday December 17 together with the Australian Girls Choir and Sydney Youth Orchestra.
"I'm so excited to be a part of Carols again this year," Melinda said. "I am looking forward to performing my own version of a classical Christmas carol Doris Day recorded on her 1964 Christmas album."
Melinda has just released her new double album Life Begins At 40, The Ultimate Melinda Schneider Collection, a collection of 40 of Melinda's best tracks spanning three decades of live performance.
Inspired by her recent milestone birthday, the album features all her hits plus songs from her younger years, including her first recording at eight years of age, Santa Call On Me. Also featured are duets with Paul Kelly, Olivia Newton-John and her mum, the legendary Mary Schneider.
Last year saw Melinda "strutting her stuff" on the 7 Network's "Dancing With The Stars" while also recording the album Melinda Does Doris: A Tribute To Doris Day that spent nine weeks at number one on the ARIA Jazz & Blues charts.
"She was such a huge talent," Melinda said, "a triple treat as they say. She could sing, dance and act. When I was a kid I thought she was the best of everything that a woman could be and I wanted to grow up to be just like her."
Melinda has just completed her hugely successful capital city season of "Doris - So Much More Than The Girl Next Door" - her musical tribute to Doris Day that she co-wrote with David Mitchell of "Dusty" and "Shout" fame.
"I have had a fantastic time at Carols each year. I'm a proud Sydney girl and performing to the massive crowd in the Domain, as well as the millions watching at home, is always a huge thrill. I am looking forward to spending Christmas at home this year with my family and starting the festive season at the Domain, bringing a little bit of Doris to the Carols."
Weblinks – www.melindaschneider.com.
The McClymonts and Tommy to feature in Melbourne
Meanwhile, in Melbourne on Christmas Eve, The McClymonts and instrumentalist extraordinaire Tommy Emmanuel will be among the stars performing in Vision Australia's Carols by Candlelight at the Sidney Myer Music Bowl.
More than 10,000 people are expected to attend the iconic event which will be in its 73rd year this year.
This year's event will be hosted by Karl Stefanovic and Lisa Wilkinson and will also feature AGC, Rachael Beck & Ian Stenlake, Rhonda Burchmore, Anthony Callea, the casts of Hairspray and Mary Poppins, Kate Ceberano, Michael Cormick, Lucy Durack & Jemma Rix (Wicked), John Foreman, Terry Gill, Julie Goodwin, Doug Heywood, Hi-5, David Hobson, NBCA, Marina Prior, Ricki-Lee, Rob Mills, Lorin Nicholson, Sylvie Paladino, Doug Parkinson, String Diva, Mark Vincent and Denis Walter.
---
MONDAY, DECEMBER 5, 2011
Bungendore finalists announced
Finalists for the 2012 Stan Coster Memorial Bush Ballad Awards have been announced with Peter Coad (pictured at left) and Graham Rodger snaring the most number of placings, three each.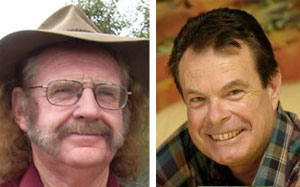 Kalesti Butler, Allan Lavender, Dianne Lindsay & Peter Simpson, Norma O'Hara Murphy and Dean Perrett feature strongly with two finalist placings each.
The full list is...
For Male Vocal - Tom Maxwell with The Saddle Is His Home, Dean Perrett with Holding The Redhide and Graham Rodger with Such A Shame.
For Female Vocal - Kalesti Butler with The Closing Of The Day, Trudy Hintz with Channel Country Singer and Norma O'Hara Murphy with Goin' For Glory.
For Group or Duo - Boyter & Waddington with Big Fella' Wadumbah, Dianne Lindsay & Peter Simpson with Come The Day and Dean Perrett & Lee Kernaghan with Channel Country Ground.
For Songwriter - Peter Coad with A Garden Full Of Roses, Dianne Lindsay & Peter Simpson with Gentleman Joe and Norma O'Hara Murphy with Goin' For Glory.
For New Talent- Kalesti Butler with The Closing Of The Day, Allan Lavender with Life Is Just A Game and Len Teelow with Tamworth Festival.
For Album of the Year - Peter Coad with Old Bush Mates, Ashley Cook with Highways Of The Great Outback and Graham Rodger with This Land.
For Comedy Song - Peter Coad with Kid On The Kangaroo, Allan Lavender with One, One And One Two and Graham Rodger with The Shape I'm In.
No finalists are announced for the eighth award, the Barry Thornton Encouragement Award.
Winners will be announced during the 2012 Bungendore Country Muster to be held on Saturday and Sunday February 4 and 5.
Weblink – www.bungendorecountrymuster.com.au.
---
SATURDAY, DECEMBER 3, 2011
Telstra Road to Discovery finalists
The 10 finalists in the 2012 Telstra Road to Discovery talent search were announced in Sydney today.
They are Hayden Calnin (from Collingwood, Vic), Melody Feder (Vista, SA), Kelly Menhennett (Barmera, SA), Mardi Pannan (Newtown, NSW), Alice Plumb (Gungahlin, NSW), Andrew Redford (Maroochydore, Qld), Bart Thrupp (Toowoomba, Qld), Christy Wallace (Mt Gambier, SA), Trent Williams (Scarborough, WA) and Mia Wray (Noosa, Qld).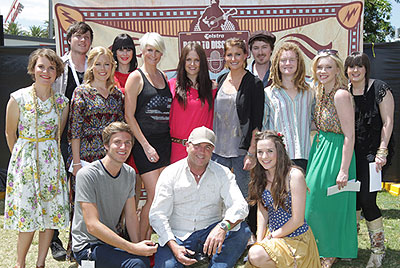 The 10 will travel to Tamworth in January to compete for the major prize in the talent search formerly known as the Telstra Road to Tamworth.
A winning performer and songwriter will be announced on Tuesday night January 24, each winning a 12-month music mentorship package including a return trip to Nashville.
Announcing the top 10 finalists was Dom Galluccio, Telstra Country Wide Area General Manager, Sydney Metro South West, who congratulated the musicians on their outstanding performances during the semi final staged as part of the entertainment line-up at the Sydney Telstra 500 V8 Supercars at Sydney Olympic Park.
"The calibre of talent was extremely high," Dom said, "and there was such a diversity of performances" (from the 18 semi finalists). "It's encouraging to see the future of our local music industry is in good hands. I certainly didn't envy the judges having to make the final decision."
Telstra Road to Discovery Ambassadors and ARIA award winning trio The McClymonts also performed at the event, their first gig on home soil after returning from six months in the US where they recently received the 2011 American Country Music Association award for Global Artist of the Year.
"What a fantastic event to perform our first gig back home," said Brooke McClymont. "We've missed the Aussie audiences! The opportunity for these aspiring artists to perform in front of such a big crowd is an experience I'm sure they won't forget in a hurry.
"We'll be heading to Tamworth in January and can't wait to see who takes out the top honours at the final. It's an amazing head start for any emerging artist and they should be grabbing the opportunity with both hands."
Prior to the semi-final event, all 18 artists took part in an intensive two-day music development "boot camp" where a network of music industry professionals, including songwriters, publishers, established artists and industry organisations, shared their knowledge and experience.
The Telstra Road to Discovery final is the culmination of a six-month search around the nation that included 12 live music performance heats, one digital online heat for performers in remote and regional areas and a separate on-line category for songwriters.
Tailored to suit each winner's musical aspirations, the prize package includes access to a network of music industry professionals, a studio recording session, domestic and international gigs, co-writing appointments, digital marketing, video production and more.
Photo (by Ted Sealey) - front row (from left): Andrew Redford, James Blundell (semi-final compere), Mia Wray; middle row: Kelly Menhennett, Christy Wallace, Mollie McClymont, Brooke McClymont, Sam McClymont, Bart Thrupp, Melody Feder, Alice Plumb; back row: Hayden Calnin, Mardi Pannan, Trent Williams. Click on the image for a larger version.
Weblink – www.telstra.com/trtd.
---
FRIDAY, DECEMBER 2, 2011
Keith to be a judge on Australia's "Voice"
It has been confirmed that following a successful throat surgery, Keith Urban will join the Australian version of the hit television show "The Voice" when it debuts on the Nine Network next year.
Keith will act as a celebrity judge and mentor in the competition with other celebrity judges including Delta Goodrem and American stars Seal and Joel Madden of Good Charlotte.
During auditions for the show, the famous judges face away from the hopeful contestants, judging them only on the sound of their voice rather than their looks and personality. If one or more of the celebrities turn around, the contestant officially makes it through to a team, and the given judge becomes their mentor through the duration of the competition.
"The Voice" has become a universally popular idea with unique versions of the show in Brazil, Spain, Sweden and South Korea, among others. The American version kicks off a second season following the Super Bowl on February 5.
The Australian version is also expected to begin early next year
Keith is reportedly "doing fine" post-surgery, so he should be back to 100 percent by the time his new television slot hits the air.
Darren McMullen, last seen as host of "Minute To Win It" in Australia, is said to have landed the hosting role on "The Voice".
Shine Australia is producing "The Voice" for Nine.
Craig wins Country ASAI
Craig Morrison has won the Country category of the Australian Songwriters's Association 2011 Songwriting Contest with his composition Hot Kinda Love.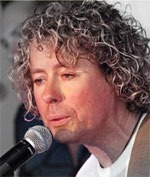 The song is from Craig's highly anticipated forthcoming album due for release in January.
Now based in Nashville, Craig said it was a great honour to be recognised by the ASA.
"To be recognised as a singer/songwriter and take first place in Country for the Australian Songwriter's Association is the biggest accomplishment yet in my musical career," he said.
The ASA contest celebrated its 31st year on Wednesday night with a glittering awards ceremony.
Play To Win by Paul Owen, Sabrina Alison & Roger Corbett placed second in the Country category while Bob Corbett's Slow Dancing was third.
Craig's current single Fences has been following up on the success of Hot Kinda Love. It has already made its way into the Top 30 of the Country Tracks Chart and also into the Top 30 on the Country Music Channel.
Craig has been treading the boards of the Australian music industry since he was a youngster. His father is Lucky Starr who is counted as a founding member of Australian and had the major hit with Geoff Mack's I've Been Everywhere.
Lucky often took his son on stage, bringing him up on a solid diet of performing. It was a natural progression for Craig to move into music as he became an adult, but initially he pushed himself in another genre direction entirely, forming pop-rock band DeMont in the 1980s.
Yet country music was always in Craig's blood. He felt a resonance with the genre, from a perspective of writing and performing and found himself dabbling in writing country songs. His country album release Heaven Knows under the guise of Craig Morrison Little Cowboys was well-received by the industry and this only further cemented his determination to carve a niche for himself in the genre.
Moving to Nashville seemed like the next natural step, and so earlier this year Craig packed up his life and moved to the America's country music capital. He is currently recording his self-titled album in Nashville with Grammy award winning producer and Aussie ex-pat Mark Moffatt.
Craig toured throughout Australia during November and returns to Nashville this month to put the finishing touches to the album.
Weblink – www.craigmorrisonmusic.com.
---
THURSDAY, DECEMBER 1, 2011
New single from Troy, a pre-cursor to Home
Troy Cassar-Daley released a single yesterday from his new album – Home – that is set for release in March.
Country Is is the name of the single which has been made available to radio and is available for purchase at iTunes.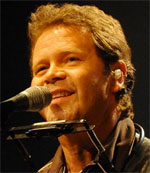 It wasn't a great start to 2011 for residents of Queensland, including Troy. His annual concert at the Tamworth Country Music Festival was almost cancelled when his own farm went under water.
The concert went ahead, however, to keep faith with his fans and Troy and so he could tell everyone that he and his fellow Queenslanders were down but not out.
Troy did his own show, couldn't resist hopping up for a couple of guest spots at friends shows and then flew straight home to get stuck into the cleanup for not only his place, but his friends and neighbours.
He also played numerous under-the-radar benefit gigs to assist those struggling financially. As well as being one of the headline performers, Troy was also invited to be the right hand man for Prince William at the Spirit Of The Country show held in Toowoomba in March.
Since then Troy has toured with Kenny Rogers, headlined his own shows and performed at music festivals across Australia. In amongst all of these commitments, he wrote, co-wrote and demo'd a stack of new songs.
In October, Troy travelled to Nashville to record and produce his new studio album.
"My farm has been a huge part of my writing since we've owned it," Troy said. "After the floods went through in January, we thought it would never be the same but we were wrong. Even with a bad flushing dunny, no carpet and mud stains still on the kitchen floor,  Col Buchanan and I wrote some tunes we are really proud of.
"Country Is is about what country is to us," Troy said, "and what it does for your heart to have warm loving people who would give you the shirt off their back... that's what 'Country Is' to me."
Home will be Troy's eighth studio album. The video for Country Is was shot and directed by ace director Duncan Toombs in Tamworth.
In other news from Troy, the star was named the NSW Clarence Valley's "Ambassador" for 2011. The presentation was made in Grafton in October.
This is the first year of the award and Troy was thrilled that he was bestowed with the honour saying he would always remember his home town and what Grafton gave to him.
The award was presented by Mayor Richie Williamson at the Grafton Art Gallery. Troy closed the event performing Going Back Home.
Weblink – www.troycassardaley.com.au.
The Bushwackers Bush Christmas
Legendary Australian country/folk band The Bushwackers are featuring in a Bush Christmas at The Burning Log venue in Dural in Sydney's Hills District this month.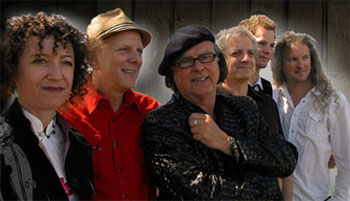 The special Christmas themed show will be staged on Saturday December 10.
The event is somewhat of a hark back to the 1980s, say the show promoters, when The Bushwackers played gigs at The Vicar of Wakefield in Dural, The Blue Gum Hotel in Waitara and countless other venues around Sydney.
"While most of those fans are somewhat older and wiser in 2011, The Bushwackers have kept playing their fiery brand of electric Aussie bush rock and taking it around the country and beyond."
The Bushwackers were in Nicole Kidman's first movie "A Bush Christmas" in the early '80s, appearing as themselves, and also provided the music throughout the movie.
"Their upcoming Christmas show will incorporate some reflections on Christmas in Australia and also feature all the usual Bushwackers repertoire with all the great Australian songs, wild instrumentals and dance tunes they are famous for."
"This show is for all the family to enjoy," said The Bushwackers Roger Corbett. "We've lost count of the number of youngsters who come along to the shows specifically to tell us how their childhood memories are of our music on car trips and holidays!
"People often recount their favourite Bushwackers moments to us at dances, pubs, clubs and Festivals. It's great to have been a part of their lives."
The Bushwackers are celebrating their 40th year this year.
Weblink – www.thebushwackers.com.au.
---
Click here for recent news
---