NEWS ARCHIVES
DECEMBER 2006
---
DATELINE : WEDNESDAY, DECEMBER 27, 2006
Independent Country Entertainer (ICE) Awards 2006
Publisher of a well respected email digest of independent Australian country artist news, Deborah Minter, has announced a new set of Australian country music awards.
"No entries or applications were required," Deborah said, "the judging panel used recognised Australian compilation CDs such as NfS, GSL, LBS and ACMEC samplers all issued in the calender year of 2006.
"Contrary to existing awards, I have used my extensive experience of 20 years in the music industry prior to joining the country music fraternity to invite only non-country contacts for the judging process.
"These judges come from a wide range of genres including rock, jazz, theatre, classical and operatic and include working (and retired) professional musicians, extensively qualified music teachers, radio personalities and audio engineers," Deborah said.
"All have worked for a minimum of 20 years in their professions and all wish to remain completely annonomous to ensure they cannot be influenced by future contact if the awards continue. None have any preconceived notions of reputation, charting sucess or experience of the artists they judged.
"I gave the judges no advice in any way. They were not even supplied with the CD liners from the compilation CDs. They simply used their extensive knowledge to choose the highest vocal quality, purity of pitch, clarity of enunciation and song performance, taking into account the difficulty of material. The backing was judged, but only as to the suitability of the music to the melody and lyrics."
These awards in no way attempt to denegrate or undermine the extreme importance of existing awards, Deborah said, which will always remain the paramount acknowledgement of Australian country music. "After all, there is more to an artist than just the music – there is the dedication, the hard work and the live performance – all of which shape a 'star'.
"The ICE Awards just celebrate the song itself," Deborah said.
Catagories in the Awards are Female, Male and Group/Duo Vocal Performance.
A fourth catagory – Song Of The Year – will be judged from the final 15 and may not necessarily be the winning entry for the catagory as it is judged on slightly different criteria.
And so, the final five in each category of the new awards scheme are...
For Female Vocal Performance – Donna Boyd (top) with Luckiest Girl Alive, Sharnee Fenwick with How 'Bout Never, Karen Lynne with The Circle Is Small, Mistin Renee Summers with Down That Road and Casey Watt with I Don't Want To Work This Hard.
For Male Vocal Performance – Michael King (above) with When A Son Becomes A Father, Michael O'Rourke with The Hat, Matt Scullion with Giddy Up, John Stephan with I'm Sorry and Craig Stewart with Spirit Of Australia.
For Group/Duo Carter & Carter (above) with Ride, Jetty Road with Heart & Soul, Jonah's Road with Why Does She Love Me, Midnight Flyers with Forsaken Love and Luke O'Shea & Medicine Wheel with Making Memories.
Winners will be announced on December 31.
Jessica returns for Telstra Road 2007
This year's Australian Idol runner-up Jessica Mauboy will guest star during the finals of the 2007 Telstra Road To Tamworth talent quest in January.
The 17-year-old Northern Territory schoolgirl, who won the inaugural Telstra Road To Tamworth contest in 2004 and only narrowly missed winning this year's Australian Idol at the Sydney Opera House last month (Jessica lost out to Sydney-based Irishman Damien Leith).
Jessica said she was excited about returning to the competition that kick-started her career. "It's been a while... I'm really excited to get back in there and remember it all,'' she said.
Auditioning in the heats when she was just 13, Jessica said the competition had taught her a lot about the industry as well as honing in on her preferred singing style.
"Back then, I had no idea what I wanted to do, whether it was country or pop or RnB,'' she said. "(Telstra Road to Tamworth) helped me get the crowd going, that was scary too, but it really did help me get on the stage,'' she said.
But Jessica was diplomatic about comparisons and said coming second on Idol and winning its country music equivalent were of equal value to her. "Both are important,'' she said.
"Just to go that far is something that's incredible... it's hard to get people to listen and watch you, especially in the music industry.''
New Cessnock festival
Cessnock (NSW) is to host it's first country music festival next year from Friday May 25 to Sunday May 27.
Booked for the weekend are The McClymonts (pictured), supported by Karl Broadie on the Friday night, the Wolverines on Saturday night.
During the weekend in daytime slots (10.30am to 5.00pm) are Karen Lynne & Acoustic Shock, Camille Te Nahu and Stuart French, Amber Lawrence, Alby Pool, Rob Wilson, Bruce McCumstie and Lisa White and a few upcoming names including Sharnee Fenwick.
All entertainment will take place at the East Cessnock Bowling Club. Ticket information can be obtained from the Club on 02 4990 1444.
Organisers are currently looking for sponsors for the weekend. Rhonda Astill (astill@coscom.net) is the sponsorship contact.
Queensland Singer/Songwriter Showcase
Nik Phillips, Gemma Doyle, Shelley Evans and the Rachel Mak Trio will feature in the Queensland Singer/Songwriter Showcase at the Regent Country Live this January.
The show is set for the afternoon Australia Day, Friday, January 26.
Nik Phillips (right) gigs have been many and varied, from Santa Monica California for the Soccer World Cup, two State of Origin performances in front of more than 50,000 people and regular appearances at Ballymore Stadium before crowds of 20,000.
He wrote the Queensland State of Origin song, as well as the official Queensland Reds track.
Always willing to give that little bit more, Nik also wrote the song "Come Back Soon" which was used heavily by the Defence Dept during the East Timor operation. The song was involved with projects which raised over $70,000 for two orphanages in East Timor.
Emerging singer/songwriter Gemma Doyle (above, right) first started writing and recording at age 14, and now, six years later, has just released her second album, titled Nothing.
She has toured extensively and performed at the world famous Woodford Festival as well as the Australian International Music Market as part of the Queensland Music Festival.
Her first album saw the then 16 year old gain three top 10 nominations in the prestigious Golden Guitar Awards as well a top five nomination in the People's Choice Awards against the likes of Sara Storer, Tania Kernaghan, Anne Kirkpatrick and Brian Letton.
Year 2005's Independent Rising Female Star Shelly Evans (second from bottom, left) is joining Gemma and Nik at the Regent Country Live, where she will be performing hit songs off her debut EP Big Horse Black.Shelley's music has been described as alt country.
Newcomers to the country scene are the Rachel Mak Trio. Each member is an accomplished musician, from "front man" pianist and singer/songwriter Rachel Mak (below left) to renowned percussionist Marty Smith who has played with some of Australia's finest performers.
Tickets for the Queensland Singer/Songwriter Showcase are available from the Regent on 02 6766 3162.
Weblink – www.regentcinema.com.au.
Nokia's "Music Recommenders"
Christie Eliezer reports in his music industry column at themusic.com.au that mobile communications company Nokia has launched www.musicrecommenders.com where 40 independent stores around the world will recommend the best new records.
Two are from Australia – Brisbane's The Country Music Store and Melbourne's Missing Link.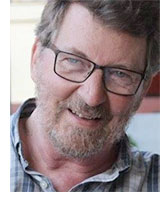 Ron Adsett (pictured), co-owner of The Country Music Store, said: "There is so much great music out there that doesn't get wide airplay. Through Music Recommenders we can let people know a few things we think are really special and worth listening too."
"We aren't recommending whatever is the most recent bunch of promo releases we've been sent – we're recommending what we think are the most interesting releases to come through the store," says Sebastian Braby, owner of Missing Link. "Missing Link operates outside the mainstream, and we find that many of the artists we champion struggle to reach a wider audience. Music Recommenders is providing yet another means of exposure and sharing music knowledge."
Other stores include Pure Groove Records in London, alternative specialists Reckless Records in Chicago, legendary electronic music outpost Hard Wax in Berlin and Asian pop specialists Mona Records in Tokyo.
The site's "godfather" is David Bowie who says he has visited many of the stores and found new music outside of the mainstream. "Waking up to a new sound or new band is something that makes my day just that bit more exciting," Bowie reckons.
He will contribute his own selection of tunes to the site each month and appear in regular podcasts. Bowie joined forces with film maker Wim Wenders in a 30 minute documentary about some of the Music Recommenders stores.
Col and Judy back at Tamworth
Australian music icons Col Joye and Judy Stone return to Tamworth with the Joy Boys for one night only at the Tamworth Town Hall on Saturday, January 20, during the 2007 country music festival.
Col and Judy recorded and toured together from the outset and were 'family' to a national audience throughout Bandstand's 14 year run on television. In constant demand, their solid musical partnership has continued and paralleled successful solo careers since.
Inducted into the ARIA Hall of Fame in 1988, Col pioneered Australia's presence on the American Billboard chart, was our first artist to have a number one single nationally and had three consecutive hit records and no less than seven songs in the Top 10.
He received his Golden Guitar at the second Awards in 1974 for Heaven Is My Woman's Love and received an Order of Australia in 1983 for Excellence in the Entertainment industry and his work with numerous charities.
Judy's career began on the road with the Reg Lindsay Show and she went on to share the stage with Sir Harry Secombe, Rolf Harris, Dick Emery, Johnny Mathis and Howard Keel, among others.
The inaugural recipient of the National Award in 1974 for Australian Female Entertainer with two concurrent Top 40 singles – Field of Stone and Mare, Mare, Mare, Judy was firmly established in country with Silver Wings and Golden Rings in 1976.
She made international history in 1986 as the first foreign Female Performer to sign with the Republic of China Record Company and celebrated the release of an album in Beijing with a televised performance in Mandarin. Embraced as "Precious Gem" in China, Judy has also recorded in Flemish, Italian and Japanese and followed a hit in that country with performance at elite venues.
Judy has represented Australia at three international expositions and other credits extend to the UK and Scotland for the song Hasta Manana.
Col and Judy have contributed enormously to our cultural heritage and are driven by a passion for the music which has brought them accolades in abundance – 12 "MO" Awards, six Logies and Col's two ARIAs, Gold and Platinum albums and recognition from their charities.
Col and Judy's show is in the evening of January 20, following the prestigious ACMF Roll of Renown Concert in the Town Hall during the afternoon.
Tickets can be obtained via www.tourismtamworth.com.au.
Kasey announces new baby on the way
Kasey Chambers has announced that she and husband Shane Nicholson are expecting their first child.
"Shane and I are due to have a baby in early July next year," she said in a posting on her website. "We are absolutely over the moon and couldn't be happier."
Kasey said that unlike this past year, she would be "taking a bit more time off from touring and spending that time at home, learning how to change nappies again and if it's anything like last time (Talon) – learning how to live on very little sleep.
After her free show in the park at Tamworth this year with special guest Missy Higgins, Kasey is back on the road again throughout February and March in Queensland and one show in Darwin.
On the Easter weekend in April, Kasey plays the Byron Bay Blues Festival (her eighth year on stage).
Weblink – www.kaseychambers.com.au.
Chart Update – Keith, Adam and Troy at one, two and three
The top three positions remain unchanged this week on the Country Tracks National Top 30 Singles Chart... Keith Urban, Adam Harvey and Troy Cassar-Daley with, respectively, Once In A Lifetime, Lady Lay Down and Walking Away.
Tania Kernaghan's 30 Something edges up one to four while Travis Collins rises another two places to five with Full Tank, The Wolverines' Up And Done Died is steady at six and Karen Lynne jumps three places to seven with We Should Only Have Time For Love.
Lee Kernaghan's Listen To The Radio falls to eight while Casey Watt and Shaza Leigh enter the top 10 at nine and 10 with, respectively, I Don't Want To Work This Hard and Fiddler's Creek.
Bullet performers this week include Sharnee Fenwick's How 'Bout Never (14 to 11), Paul Costa & Aleyce Simmonds with The Way You Make Me Feel (15 to 12) and Felicity Urquhart's Big Black Cloud (17 to 13).
Only one new entry to the chart this week, Nick Kingswell with Hope For Me Yet (in at 30).
The full chart can be viewed at www.nfspublicity.com.au.
Lee tops Top 50 for the year
Lee Kernaghan has topped the Country Tracks Top 50 Hits of 2006 chart with the title track of his current album, The New Bush.
The single spent five weeks at number one and a total of 18 weeks on the chart.
Beccy Cole's Poster Girl came a close second (four weeks at number one, 17 weeks in) while Troy Cassar Daley's Going Back Home is at number three (also four weeks at number one and 17 weeks in).
Travis Sinclair is at four with Midnight Run (three weeks at the top and 19 weeks in the chart) while Keith Urban (the 2005 chart topper) came in at five with Better Life (three weeks at number one and 19 weeks in).
Lee Kernaghan also holds sixth position with Listen To The Radio, Kasey Chambers is at seven with Nothing At All, George Strait is at eight with She Let Herself Go, Adam Harvey is at nine with Lady Lay Down and Keith Urban rounds at the top 10 with Once In A Lifetime.
The balance of the Top 50 is...
11 – HELLO BLUE SKY The Flood
12 – MY LIFE Felicity Urquhart
13 – WALKING AWAY Troy Cassar-Daley
14 – ANGEL EYES The Wolverines
15 – OPEN ENDED HEARTACHE Adam Brand
16 – HEART OF A MAN Samantha McClymont
17 – SOMETHING THAT MY HEART DOES The McClymonts
18 – SEASHORES OF OLD MEXICO George Strait
19 – THE CIRCLE IS SMALL Karen Lynne
20 – THE FLOOD Felicity Urquhart

21 – LIVING IN FAST FORWARD Kenny Chesney
22 – A FIRE IN THE BAR Lee Forster
23 – SINCE I'VE GONE Sara Storer
24 – RIDE Carter & Carter
25 – 30 SOMETHING Tania Kernaghan
26 – FULL TANK Travis Collins
27 – TOO FAR GONE Catherine Britt
28 – BIG WORLD SMALL WORLD Melinda Schneider
29 – SWINGIN' DOOR Catherine Britt
30 – I WAS WRONG Travis Collins

31 – SHOES Shania Twain
32 – BOUNDARY RIDER'S DAUGHTER Jeanette Wormald
33 – TWO CHORDS Brian Letton
34 – TEQUILA MAKES HER CLOTHES FALL OFF Joe Nichols
35 – BIG BLUE NOTE Toby Keith
36 – PEPPERCORN TREE Peter Denahy
37 – WIVES DON'T LIKE OLD GIRLFRIENDS Camille Te Nahu & Stuie French
38 – YOU'RE LEARNING Paul Kelly / Kasey Chambers
39 – WE SHOULD ONLY HAVE TIME FOR LOVE Karen Lynne
40 – UP AND DONE DIED The Wolverines

41 – DRIVE AWAY Anne Kirkpatrick
42 – TWELFTH OF NEVER Dolly Parton / Keith Urban
43 – TONIGHT I WANNA CRY Keith Urban
44 – SHE STAYS WITH ME Tom Curtain
45 – THAT'S JUST HOW SHE GETS Adam Harvey
46 – SIX PACK SHORT Sunny Cowgirls
47 – THESE ARE THE DAYS Keith Urban
48 – BEEN THERE DONE THAT Greg Champion
49 – SO GOOD FOR SO LONG Beccy Cole
50 – HARLEY McTAGGART Tania Kernaghan
-I -N -T -E -R -N -A -T -I -O -N -A -L--•--U -P -D -A -T -E -
Internet radio – hot and getting hotter
Radio broadcasters in America have invested heavily in online programming.
And reports say the investment is paying great dividends. In fact, the number of unique visitors is up significantly, according to J P Morgan media analyst John Blackledge who says the number is, "up more than 110 percent year over year, while internet operators' sites are up about 25 percent year over year."
The interest has led to a number of new players including AllAboutCountry.com which has launched to launch AllAboutCountryHits, a Top 40 Current Hit based Internet station. You can check it out here.
Investors pour millions into Nashville country music
Investors are pouring millions of dollars into new country music artists, independent labels, and production of upcoming talent in Nashville with overwhelming success.
Billboard author Ken Tucker predicts the rise of the independent country label to superstar status in the next two years.
During a recent week in November, a full third of all the songs listed in Billboard's Hot Country Songs chart were from independent labels. This was unheard of even five years ago.
With over $13 billion dollars spent on an ever increasing music market last year, and the stock market at its highest level in history, investors have poured over $3 trillion dollars in the entertainment industry.
Country music continues to lead the markets with investors finding more and more acts at younger ages to put their money into. The number of country music listeners has grown in major metropolitan areas during this past year from 21 percent to 26 percent according to the Country Music Association (CMA).
Humanitarian Album Of The Year Sales revenues from country music have quadrupled since 2000, far surpassing the average of a 10 percent per year increase over the past seven years.
According to Pollstar Magazine, this year marks the first time in history that seven country music artists are found in the top money making tours world wide. All in the top 25 money makers were Alan Jackson, Brooks & Dunn, Kenny Chesney, Rascal Flatts, Tim McGraw & Faith Hill and Toby Keith's tour. George Strait's tours are categorised separately against the largest rock and pop acts in the business. Strait is an industry unto himself making more money than all other artists combined.
The top grossing country tours were up 16.4 percent over last year, grossing $158.4 million dollars in ticket sales for the year and up some $22.3 million dollars from the previous year.
The CMA awards show was again the highest rated television show on ABC Monday night during its reign over the other networks for the past several years. CBS Network thought so much of the power of the country audience, it recently spent $1.55 billion dollars to purchase The Nashville Network (TNN/CMT). The Spike Network now has 78 million households and sister network CMT has 38 million households. This was a bold move by SONY/CBS and was heralded by Wall Street and the financial world as a positive investment in the future of "Hillbilly Hollywood".
Garth Brooks as a solo male artist has surpassed the 150 million mark in record sales, making him the best selling solo artist in American music history, surpassing even the sales records of The Eagles. Brooks continues to lead all country acts in a Wal-Mart frenzy of sales and income from all sources.
Country radio each week has 43 million Americans tuned in to their radio stations, leading all radio formats in the United States for the most listened to music in America. Country radio has more 18-24 year old listeners than any other format of music.
The first ever free standing advertising supplement for country music reached 100 million households during the year as Fan Fair 2007 again sold out in two hours. Clear Channel Radio, Infinity, Citadel, and the major radio chains have made more money in country music in the past five years than any other format of music.
Bob Freese, GM of Navarre distribution says: "Our biggest selling titles this year are without a doubt country records. Broken Bow's GM Howell says, "I still believe that anybody can have a hit on any given day. With the right song, the right artist and the right people working the record, regardless of the record label, you can have a hit."
One of the companies developing talent for this upsurge of indie success is the production team of Legends Hall Of Fame producer Robert Metzgar & Charles E Fach, Jr in Nashville. Fach was the day to day operations manager of Mercury Records in New York for 26 years.
Platinum Plus Universal develops talent to pitch to the ever growing list of successful independent labels and major label imprints that sign the talent coming to Nashville to record. A demo album now costs about $35,000 to complete in a major studio and a major label project can be done for about $150,000 with videos shot on 16 mm film completed for a budget of $45-50,000 thousand dollars.
From all indications, the success will continue into the next millennium with female acts beginning to sell records like the huge male stars of years gone by. Female acts have all had multi-platinum success and the "year of the woman" has finally arrived in country music.
Metzgar was quoted in the Toronto Star as saying, "When you cut me, I bleed George Jones and Alan Jackson." His past predictions of the success of country music have come to pass with the most aggressive investment schedule in country music labels taking place during the past 12 months.
"I see nothing on the horizon but continued success for the indie label and especially the country music artist," Metzgar predicts for the new year of 2007.
– Mikel Gore
– www.entertainmentheadlinenews.com
DATELINE : WEDNESDAY, DECEMBER 20, 2006
More Aussie country stars head to the Middle East
A number of Australian country stars departed for the Middle East yesterday to join the sixth Tour de Force concert tour for Australia's soldiers, sailors, airmen and women.
The McClymonts will star in this tour together with songwriting legend Allan Caswell.
Sisters Brooke, Mollie and Samantha McClymont have taken the country scene by storm since forming the group.
Brooke and Samantha had (and have) substantial solo careers and are joined in the trio by younger sister Mollie. The McClymonts debut CD has been receiving widespread airplay with considerable chart success.
Allan Caswell has five Golden Guitars to his credit for his songwriting and singing. He initially came to fame as writer of the hit song On The Inside, theme of the long-running and highly successful television series "Prisoner".
He has also received two gold single awards, one platinum and two gold albums for his songwriting and production work and works with kids in juvenile detention, teaching them how music and songwriting can change their lives for the better.
Other performers in the troupe are Adrian Ross, described as Australia's premier didgeridoo player, and comedian Tom Gleeson, a former Sydneysider now Melbourne-based,who has appeared on "Skithouse", "The Glasshouse" and the Nine Network's "Big Question".
As usual, these Australian performers are donating their time and talent free of charge, a long-established tradition that pre-dates the Vietnam War.
The performers will be supported by the Royal Australian Air Force Air Command Band from RAAF Laverton in Victoria.
Some 1,400 Australian Defence personnel remain in the Middle East to help post-Saddam Iraq get back on its feet. Known as Operation Catalyst, it is Australia's contribution to the rehabilitation and reconstruction of Iraq.
This Tour de Force troupe will give concerts for Australian and Coalition personnel.
Nominations open for 2007 WAMi Awards
WAM, the West Australian Music Industry Association, has announced commencement of the nomination process for the 2007 WAMi Awards.
The WAMi Festival, sponsored by Healthway, takes place from February 16 to 25 and will feature a diverse range of original WA acts.
WAMi highlight events will be the Saturday Spectacular, a Northbridge-wide music festival from midday to midnight on February 24, a fashion, dance and music extravaganza in Forrest Place and a South West Showcase in Dunsborough on February 23.
A series of live music showcases, all ages events and the WAMi Awards night will be back, along with the WAMi Music Business Conference.
The WAMi Awards night is probably the most recognised WAMi event. The WAMi Awards are set to be heavily contested in 2007, organisers say, with so many acclaimed album releases from WA acts this year.
Selected members from the music industry and media will nominate Western Australian artists and the industry across 38 separate Award categories. WAMi Award nominees will be announced at the WAMi Award Nomination Event in mid January. The general public gets their chance to vote for the WAMi Awards soon after.
All the WAMi Award winners will be announced at the Becks Verandah on Wednesday February 21, during the WAMi Awards Presentation night. Tickets for the WAMi Awards go on sale in early February.
The 2007 WAMi Music Business Conference is scheduled to take place from Wednesday February 21 to Saturday February 24. Speakers, panels and venues will all be announced early in the new year along with the '07 WAMi Festival program.
Weblink – wam.asn.au.
Finalists announced for 2007 Victorian Awards
Finalists have been announced for the Victorian & National Country Music Awards to be announced during the 2007 Whittlesea Country Music Festival in February.
In the National Sections...
For Female Vocalist of the Year... Beccy Cole (pictured) with Poster Girl; Sharnee Fenwick How 'Bout Never; Anne Kirkpatrick with Showman's Daughter; Rebecca Lee Nye with Gotta Say Goodbye and Felicity Urquhart with Big Black Cloud.
For Male Vocalist of the Year... Nick Cesta with Ordinary Man; Travis Collins with Full Tank; Graeme Connors with Louisa; Paul Costa (pictured, below left) with Love Is Not A Game and Lee Kernaghan with The New Bush.
For Group... Crakajak with Drive; The Distance with This Land; Jonah's Road with Why Does She Love Me; Sovereign with It's My Town and The Wolverines with Angel Eyes.
For Duo... Carter & Carter with Ride; Paul Costa & Aleyce Simmonds with The Way You Make Me Feel; The Davidson Brothers & Travis List with Don't Give Your Heart To A Rambler; The Sunny Cowgirls with Six Pack Short and Jeneatte Wormald & Peter Pratt with Out Here.
For the Hawking Bros Best New Talent... Debra Byrnes with Happiness; Nick Cesta with Ordinary Man; Sharnee Fenwick with How 'Bout Never; Cat Southern with Last First Kiss and Alex Watt with Window Down.
For Songwriter's Composition...Beccy Cole with Poster Girl; Graeme Connors & M McDuff with Louisa; Lee Kernaghan, Garth Porter and Colin Buchanan with The New Bush; Anne Kirkpatrick with Showman's Daughter and Felicity Urquhart, Glen Hannah and S. Peter with On & On.
For Smoky Dawson Best Independent Release... Paul Costa with Restoration; The Davidson Brothers with Raised On The Road; Jonah's Road with Why Does She Love Me; Rebecca Lee Nye with Gotta Say Goodbye and Felicity Urquhart with My life.
For The Trailblazers Heritage Award... Beccy Cole with Poster Girl; Travis Collins with I Am Australian; Paul Costa with Moreton Bay; Anita Ree with The Ballad Of Joe Daley and The Wolverines with The Ballad Of Young Bobby Dale.
For Bush Ballad of the Year... Lee Kernaghan with Close As A Whisper; Anne Kirkpatrick with Peppimenarti Cradle; Tom Maxwell with Picaninny Dawn; Anita Ree with Bush Girls Heart and The Sunny Cowgirls with Still Circling.
For Instrumental... Lindsay Butler (pictured at right) with Lachlan's River Lullaby; The Davidson Brothers with Scrub Turkey; Travis Collins with Redliner; Nigel Foote with Home By Dark and Michael Kerin with Triona Akba.
For Bluegrass & Traditional Country... Paul Costa with We've Got A Good Fire Going; The Davidson Brothers with Don't Turn Me Down; Lee Kernaghan with Close As A Whisper; Anita Ree with Saltwater Creek Sliprails and Felicity Urquhart with Mr Catfish.
In the Victorian sections...
For Female Vocalist of the Year... Debra Byrnes (pictured) with Happiness; Merelyn Carter with Home Away From Home; Nattasha Crestani with Never Surrender; Briana Lee with Don't Need A Man and Rebecca Lee Nye with Gotta Say Goodbye.
For Male Vocal... Paul Costa with Love Is Not A Game; Steve Eales with Stomp;Gavin Leadbetter with Waiting; Harry Jon Nanos with Ramblin' Heart and Reg Poole with A Tribute To Slim.
For Group/Duet... Carter & Carter with Ride; Crakajak with Sentimental; The Davidson Brothers with Raised On The Road; The Distance with This Land and Sovereign with It's My Town.
For Album of the Year... Paul Costa with Restoration; Kristy Cox with From My Eyes; The Davidson Brothers with Raised On The Road; The Distance with Don't Look Back and Rodney Vincent with Having A Bit Of Fun.
Award winners will be announced on Friday night, February 9. The Whittlesea Country Music Festival continues through the Friday and Saturday. See Festival News for more detail.
New album from Nigel
NSW Blue Mountains singer/songwriter/guitarist Nigel Foote has released his new album, Home By Dark, on the Folksinger Label.
The CD was launched at The Clarendon, Katoomba, in late November.
Nigel recently won the Folk Award at the Blue Mountains Music Awards for his songs Dark On The Wind, Shadows Of The Moon and The Ballad Of C.F. Martin, has been chosen as a finalist in the Tamworth Songwriters' Association's Songwriters' Salute for his song Sleeping Like An Angel and as a finalist for Instrumental of the Year in the Victorian & National Country Music Awards for the title track of his album, Home By Dark.
Weblink – www.folksinger.com.au.
James plays to record Whyalla crowd
James Blundell performed at the "Carols In The Park" in South Australia's regional city of Whyalla on Sunday night to a record crowd of over 5000.
A free entry event, the "Carols In The Park", sponsored by Onesteel and Apex Whyalla, was reportedly the biggest yet.
Local identities and entertainment programmers Mark Tempany and Alison Hams also performed on the night, as well as securing the talents of the Jessie Che Band from Adelaide and a number of local performers including a choir, dancers, the Whyalla Pipe Band and, of course, Santa.
James performed a selection of his hits, including his big hit Way Out West, then led the entire cast in the finale of When The War Is Over. James, Mark and Alison stayed to sign autographs and CDs well into the night.
Local media have been reporting that the event was a "huge success" and that securing an artist like James Blundell for such a concert was "pure genius".
Victoria releases debut video clip
Rising star Victoria Baillie has released her debut video clip for the second single – Something Coming On – from her debut EP.
The year 2007 is shaping up to be a big one for Victoria.
In January alone, albeit a big month for country music with the giant Tamworth Country Music Festival, Victoria is a finalist for Best New Talent at the Australian Country Music People's Choice Awards, and she has made the top 20 for Toyota Star Maker 2007 and the finals of the Telstra Road To Tamworth talent search.
This year, Victoria was named Australian Independent Rising Star Female at Mildura with her debut single Lord Don't Take Me Yet, was a finalist in the Victorian & National Country Music Awards at Whittlesea and her single gained widespread airplay and made "the charts".
Leading up to her current success, Victoria has won various other awards and titles over the last several years including the 2005 Trans Tasman Entertainer Of The Year Quest, the Johnny Young Country Talent Quest at Tamworth 2004, Overall Winner at Charters Towers , winner of the NSW-ACT Champion of Champions, winner of the Victorian Senior Overall Champion of Champions at Mildura and the Senior Queensland Champion of Champions.
Weblink – www.victoriabaillie.com.
David releases "lightest electric violin"
David Guscott of Guscott Electric Strings has announced the release of "the lightest electric violin available".
David, who will be exhibiting at the Tamworth Festival Musician's Headquarters in January, says he has been very busy for the last six years "trying to perfect the electric violin".
Over that time. he said many professional violinists had claimed that Guscott made the world's best sounding electric violins.
With the new "lightest electric violin available", Guscott has employed the latest carbon fibre materials and manufacturing techniques and produced a professional four-string violin that weighs only 410gms. The five-string model weighs about 460gms.
Guscott Electric Strings also makes viola, cello, bass and electric upright bass. A selection of Guscott instruments will be on display at the Headquarters.
Weblink – www.guscott.com.au.
CMR on air over Christmas
Country Music Radio (CMR) will be on air over the Christmas weekend, Saurday to Tuesday night inclusive.
On Christmas night, the program will air the radio broadcast of this year's CMA (Country Music Association, America) Awards.
Boxing Day will feature the countdown of "the biggest hits of 2006".
CMR is heard on the Super Radio Network including stations in Armidale, Coffs Harbour, Dubbo, Grafton, Gunnedah, Inverell, Kempsey, Lismore, Newcastle, Moree, Mudgee, Orange, Parkes, Port Macquarie, Sydney, Tamworth, Taree and Tweed Heads in NSW, the Gold Coast, Gympie, Sunshine Coast and Toowoomba in Queensland.
Hall of Fame to run extra outdoor events for Festival
Australia's Country Music Hall of Fame in Tamworth will be running additional outdoor events at the Hall during the January 2007 country music festival countdown.
The events will take the form of the popular Country In The Courtyard, an activitiy featuring "walk-up" artists held monthly throughout the year.
Organisers of the activity, the Australian Country Music Foundation, discovered during this year's festival that the one event normally conducted was so popular a strong demand existed for more during the countdown period.
The extra events will be scheduled on the first evening of the countdown – Friday, January 12, then again on Sunday 14th, Monday 15th and Tuesday 16th.
As well as walk-up artists performing through the early evening (from 6.30pm) visitors to Country In The Courtyard can partake in a "sausage sizzle" and help raise funds for Australia's new Country Music Hall of Fame building.
Weblink – www.countrymusichalloffame.com.au.
Country Music Bulletin launches Tamworth Festival info pages
The Country Music Bulletin has set up a series of pages on its website with information about the Tamworth Country Music Festival in January.
The pages are designed to help visitors coming to the Festival and artists and venues as a place to promote their activities.
The pages will be added to in the coming weeks as the Festival draws closer.
Currently, the pages highlight accommodation listings, contact detail for organisations involved in the Festival and major events.
Weblink – www.countrymusicbulletin.com.au/tamworth.
Chart Update – Keith and Adam hold on to top two spots
Keith Urban and Adam Harvey (pictured) hold on to the top two positions on the Country Tracks National Top 30 singles chart this week with, respectively, Once In A Lifetime and Lady Lay Down.
Troy Cassar-Daley's Walking Away edges up one more place to number three while Lee Kernaghan's former number one Listen To The Radio drops to number four, Tania Kernaghan jumps two places to five with 30 Something and The Wolverines' Up And Done Died rises to six.
Travis Collins jumps three places to seven with Full Tank jumps three places to seven, Brad Paisley's The World drops to eight, Gretchen Wilson's California Girls to nine while Karen Lynne enters the top 10 at 10 with We Should Only Have Time For Love.
Bullet performers this week include Felicity Urquhart's Big Black Cloud (20 to 17) and Adam Brand's Cigarettes & Whiskey (28 to 25).
New entries on the chart this week include Anne Kirkpatrick with Showman's Daughter (in at 29).
The full chart can be viewed at www.nfspublicity.com.au.
CMC Countdown – Felicity at number one
Felicity Urquhart (pictured) has taken over the top spot on the CMC (Country Music Channel) Top 50 Countdown this week with her clip of Big Black Cloud.
Adam Brand's Cigarettes & Whiskey edges back up to number two while Sugarland's Want To jumps to number three and Carrie Underwood's former number one Before He Cheats drops to number four.
Nick Kingswell's Hope For Me Yet moves up two places to number eight while Melinda Schneider's Men In Trucks enters the top 10 at 10.
Bullet performers this week include Melinda Schneider with Men In Trucks (debuting at 15) and Gina Jeffreys' Live It (debuting at 34), The Flood's 2003 (22 to 18), The Bobkatz with Little River Town (24 to 21), Graeme Connors' It's All Good (39 to 31), Kasey Chambers' Surrender (48 to 35), Nik Phillips' Postcard (new at 38) and Kelly Cooper & Billy Bridge with Stumblin' In (46 to 40)
Other new entries to the playlist this week include Kelly Hope with Heartbreak Road (in at 43), The Harmonators with Wish I Didn't (at 47) and Tom Curtain's Born Out Here (at 50).
The Top 30 can be viewed at www.countrymusicchannel.com.au.
-I -N -T -E -R -N -A -T -I -O -N -A -L--•--U -P -D -A -T -E -
Hovercraft pulled for charity
Country music fans have raised £3,500 in a sponsored two-mile pull of one of Burnham-on-Sea's rescue hovercraft in the UK.
Members of the Chevron Country Music Club tugged the Spirit of Elizabeth and its tow truck through the streets of Brean in Somerset on Saturday.
The money raised will go towards the costs of maintaining the two hovercraft run by BARB – the charity running them.
Organiser Barbara Newman said: "BARB is an excellent cause and when it is a local charity people often give more."
BARB Chairman Alan Miller added: "It was great to see so many people having a lot of fun whilst raising much-needed funds for the hovercraft."
Country legends plead to stop radio consolidation
In a story which rings with many similarities to the Australian market, Jared Allen wrote last week in the Nashville City Paper...
Throughout the Honky Tonks that line Lower Broadway, George Jones' music is a staple. But on the radio, the 75-year-old Country Music Hall of Fame inductee is "too old" and "just too country" to get played.
That's how Jones himself described it... as he and a cadre of country music's biggest names shared a stage at Belmont University not to perform, but to tell the Federal Communications Commission (FCC) how the consolidation of radio stations has affected their lives and their music.
Despite having won two Grammy Awards and charting more singles than any other artist – in any format – in the history of popular music, Jones (pictured) explained to four of the five FCC commissioners that since the 1996 Telecommunications Act opened the door to media consolidation, he cannot get air time on today's radio.
"The consolidation of the radio industry has kept me from being played on the radio," Jones said before a nearly packed house at the Massey Center at Belmont, "and has denied my fans and the American public the opportunity to hear my music."
Jones was hardly alone in lashing out against the FCC's past moves to even further loosen the rules that govern how much of any given media market – and thus how many local radio stations – a single company can own.
Two months ago, the FCC began travelling the country soliciting public input on proposed rule changes to relax media ownership caps and allow more "cross ownership" – the owning of multiple media outlets – such as television and radio – by a single company.
The FCC made its second stop on that tour in Nashville, the home of country music and the hometown of the FCC's newest commissioner, Deborah Taylor Tate.
Experts say it is uncertain what the FCC will ultimately do about media ownership rules. Its last commissioner, Michael Powell, pushed through loosened rules that were ultimately halted by a federal court in Philadelphia, the changes made without enough public support, the court ruled.
But on Monday the Commission received a near-unanimous earful against a relaxed set of rules from the heart of one of music's most well-known genres.
In fact, many of those artists and producers who testified urged the FCC to turn the clock back to before 1996, when the Telecommunications Act first opened the door to media consolidation.
Since the passage of the 1996 act, there have been less opportunities for local artists to get airplay on their local stations, said Country Music Hall of Famer Harold Bradley, who recorded his first cut in Nashville in 1947.
"More and more local playlists are decided by corporate conglomerates," Bradley told the Commission.
And country playlists are being affected as much – if not more so – than others, said songwriter and publisher Craig Wiseman.
Since the 1996 Act passed, the number of top country singles on country radio stations has gone from 40 to 15, Wiseman said. "This is apparent from a spin around the dial here in Nashville," he said. "The three country stations sound exactly the same."
And recording artist and songwriter Doby Gray said the local deejays who used to be the artists' best friends have been marginalised. "Program directors and deejays have no input over what gets played on the air anymore," Gray said.
At least two of the FCC's five members – Michael Copps and Jonathan Adelstein – are vehemently opposed to loosened ownership rules, and they were not afraid to say so. Copps called it a "tragedy" that there is not a single full-power country music station in either New York City or Los Angeles.
And Adelstein, while agreeing that the status quo is already unacceptable, argued that a further loosening of the ownership rules would only exacerbate the situation.
"I wonder if the next Elvis isn't out there somewhere and he's thrown down his guitar in disgust because he can't get played on the radio because he sounds different," Adelstein said.
---
DATELINE : WEDNESDAY, DECEMBER 13, 2006
Tommy and Keith up for Grammys
T
ommy Emmanuel and Keith Urban are among the nominees for 2007 Grammy Awards in America next year.
Tommy is nominated for Best Country Instrumental Performance for Gameshow Rag/Cannonball Rag from his album The Mystery, while Keith is nominated for Best Male Country Vocal Performance for his hit Once In A Lifetime from his new album Love, Pain & The Whole Country Thing.
Tommy is up against Casey Driessen, Bryan Sutton & Doc Watson, Chris Thile and Jim VanCleve.
Keith is up against Dierks Bentley, Vince Gill, George Strait and Josh Turner.
In other "country" categories, Miranda Lambert, Martina McBride, LeAnn Rimes, Carrie Underwood and Gretchen Wilson are nominees for Best Female Country Vocal Performance, while The Dixie Chicks, The Duhks, Little Big Town, Rascal Flatts and The Wreckers are nominees for Best Country Performance By A Duo Or Group With Vocal.
In Best Country Collaboration With Vocals, nominees are Bon Jovi & Jennifer Nettles, Solomon Burke & Dolly Parton, Kenny Rogers & Don Henley, Rhonda Vincent & Bobby Osborne and Trisha Yearwood & Garth Brooks.
For Best Country Album, nominees are Taking The Long Way (Dixie Chicks), Like Red On A Rose (Alan Jackson), The Road To Here (Little Big Town), You Don't Know Me: The Songs Of Cindy Walker (Willie Nelson) and Your Man (Josh Turner).
In the category of Best Compilation Soundtrack Album For Motion Picture, Television Or Other Visual Media, included among the nominees is Walk The Line by Joaquin Phoenix & Various Artists.
In the category for Best Song Written For Motion Picture, Television Or Other Visual Media, Dolly Parton is a nominee for Travelin' Thru (from "Transamerica").
Awards will be announced on Sunday February 11 in Los Angeles.
Artists announced for People's Choice Awards
The artist line-up for the 2007 Australian Country Music People's Choice Awards have been announced.
A number of artists featuring as finalists plus some special guests make-up the bill.
Dale Duncan, Craig Giles, Jonah's Road, Peter Pratt, Anita Ree, Graham Rodger, Cat Southern, Travis Sinclair, Wildseed and Jeanette Wormald will take of the stage on Thursday January 25 to star in the 2007 gala awards presentation.
Dale is a finalist for Best Heritage Song with Malabar Mansion, a song written by his father Dave and originally recorded by the late Gordon Parsons.
Craig is a finalist for Best Song with Riding The White Line, a song he co-wrote with his wife and manager Roz.
Jonah's Road is a finalist for Best Group or Duo while band members Jay Collie & Jasper Somerville-Collie are finalists as co-writers with Cat Southern for Best Song with Last First Kiss.
Peter Pratt appears as winner of the 2006 Best Heritage Song award with It's As If He Knows.
Anita is a finalist for Most Promising Future Star, Best Album (Bush Girl's Heart) and Best Bush Ballad with Saltwater Creek Sliprails.
Graham is a finalist for Best Male Vocal, Best Bush Ballad and Best Heritage Son with The Battle Of Long Tan (co-written by Alan McPherson).
Cat Southern, the reigning Toyota Star Maker, is a finalist for Most Promising Future Star, Best Female Vocal, Best Song, with Last First Kiss, and Best Heritage Song with Memories & Dreams (written by Michael Fix & Jeff Burton).
Travis Sinclair is a winner from the last Awards (Best Album, Rush) and is a finalist this year for Best Song, Midnight Run (co-written by Garth Porter).
Wildseed is a finalist for Best Group or Duo, Best Song (with The Fire, written by Alan Bruce) and Best Album (Wildseed).
Jeanette Wormald is a special guest star at the People's Choice Awards. Jeanette has had a big year in country music, capping off with a finalist nomination for Vocal Collaboration (with Peter Pratt) in the Golden Guitars.
The People's Choice Awards will be presented in 10 categories during the show which gets underway at 1.30pm.
Tickets can be obtained from the venue, Regent Theatre, on 02 6766 3162.
Weblink – www.peopleschoiceawards.com.au.
The Borderers win US award
The Borderers' song Sinner & The Saint from the album Grace has won the Gospel Song category of the sixth annual Independent Music Awards (IMA) in America.
The song was selected from the largest number of entries the program has received to date.
Nine million people will hear The Borderers winning song on the IMA Winners CD via Borders Bookstores and promotion to American national and regional print, television and radio outlets as well as internationally.
eMusic, the indie-friendly digital download site that features more than two million songs, will also be promoting program winners in 11 of its e-newsletters throughout 2007. The site is also making the IMA promotional CD available for digital download to its current subscribers and new members.
Weblink – www.IndependentMusicAwards.com.
The Borderers new album – A Time For Change (formerly known as Songs From A Suitcase), is available for digital downloads at www.theborderers.com.au. The CD will be pressed in January.
Vale – Bryan Watkins
Former Hadley Records recording artist Bryan Watkins died on Friday.
Bryan was born at Swansea, NSW, and grew up at Wallsend, then a coal mining and dairy farming area. It was here that his love for country music began.
At 15 years of age, Bryan ran off to sea in the merchant service. After two years, he joined the Royal Australian Navy where he stayed for seven years. It was during his Naval service that Bryan taught himself to play the guitar by listening to Wilf Carter records on a portable wind up gramophone and playing along.
On leaving the Navy, he had a little success in talent quests, but eventually abandoned his performing career, settling into a quiet family life, a steady job and the security of his own home.
In 1974, Bryan entered a poetry competition conducted by Geoff Gregory, then a country music DJ with 2HD Newcastle. Bryan put his entry to music and sang it as a country song. This gained him first place and tempted him to once again develop a career in country music.
With Geoff's encouragement, Bryan attempted writing seriously, resulting in his first song Copeland (which appeared on his first album). Many more songs followed, all of which were put to air by 2HD, and Bryan gained a considerable following throughout the Hunter Valley and beyond.
His recording career started as a result of the 2HD poetry competition, because Geoff Gregory was so impressed, he contacted Eric Scott of Hadley Records. Bryan signed with Hadley in 1976 and his first album was released on in February 1977. This was followed by two more albums in 1978 and 1979.
At the Australasian Country Music Awards in Tamworth, Bryan was a judges finalist, of one category or another, every year entered. He was inducted into the Hands of Fame in January 1990.
A writer of much fine Australian bush verse and fired with the enthusiasm of success, Bryan entered some of his writings in the 1977 Barcoo Bush Ballad Competition where he was judged the outright winner and also won two other "highly commended" plaques.
More honourable recognition of his work came in 1979 when he again won top honours at Barcoo with his verse titled Walk Away and another meritorious award for a second entry.
In September, 1979, a heart attack and subsequent surgery took Bryan away from country music for a year or so. During his belated career, he quickly established himself as an authentic writer of Australian country music.
Daryl to take Australian country to the world
Long time country music broadcaster Daryl Kirkup has been selected as the only Australian radio presenter to join Country Music Radio (CMR) Nashville, billed as one of the most respected on-line country music networks.
CMR Nashville has studios in Music City and London and broadcasts world-wide 24 hours a day seven days a week and claims "a massive listening audience".
Daryl will be hosting and producing a two hour weekly program called "Australian Showcase" from his own studio facility in Brisbane with the show going to air every Thursday from 12pm (UK time) and repeated on the weekends.
"I am absolutely thrilled and honoured to have this opportunity to showcase our great Australian country music to a world-wide audience," Daryl said. "I am extremely passionate about our industry and believe the product is of world standard. Now we have the opportunity to promote our artists to a global audience."
Daryl will also continue in his role as host of "Urban Country" every Wednesday night on 101.5FM in Caboolture, Qld.
Daryl can be contacted on (07) 3285 4556, mobile 0427 589 662 or by email – dkvoice@bigpond.net.au.
Christmas Country In The Courtyard
The Australian Country Music Foundation (ACMF) will stage its last Country In The Courtyard as a Christmas party this coming Monday evening (December 18).
All artists who have played at the monthly event at the Foundation have been invited to return to take part in the festivities, according to ACMF Secretary Dee Giles.
Confirmed to appear so far are Dale Duncan, Stan Hunt and Tom Maxwell with regular compere/co-co-ordinator Kevin Harris.
Junior members of the Capital Country Music Association also feature from time to time.
The event gets underway on Monday from 6.30pm with a sausage sizzle and other activities.
New release for Jetty Road
Melbourne recording artists Jetty Road are set to release their second album, Dirt Roads City Lights.
Two years following the release and subsequent success of their debut CD Full Circle, the band says they have "returned with an album of superior quality... a soul-stirring concoction of highly spirited music and smooth ballads".
Jetty Road has an extensive summer Australian tour booked covering many major cities and regional festivals and are celebrating the news of a finalist nomination for Best Group at the 2007 Tamworth Independent Artist Recognition Awards (TIARAs) in January.
Twin sisters Lee and Paula Bowman front the band with multi-instrumentalists Julian Sammut and Simon Ross providing the music.
The past year has been a successful one for Jetty Road, kicking off with a TIARA nomination in January, then more nominations at the Victorian Country Music Awards, touing with James Blundell, playing support for artists such as Jimmy Barnes and Shannon Noel at popular music festivals.
Following the release of their debut album, Jetty Road received extensive Australian radio airplay for singles including Run To You and Heart And Soul quickly rising in to the top 20 of the Australian Country Charts.
The band featured live on Channel 7's Sunrise and Good Morning Australia with Bert Newton.
Jetty Road are bracing themselves for "a whirlwind" 2007 with the launch of their second CD and major tours planned both nationally and internationally.
Weblink – www.jettyroad.com.
2007 LBS Wall of Honour inductees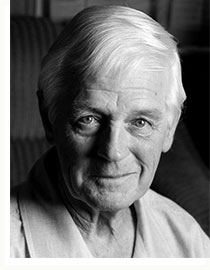 Six new inductions to the Australian Country Music Wall of Honour will take place as part of 2007 Tamworth Country Music Festival activities at the LBS Studio Museum in Tamworth.
The initiative was introduced several years ago to pay tribute to artists making an important contribution to the Australian recording industry.
This January, inductees (and their day of induction) will be Rick Carey (Monday January 22), Troy Cassar-Daley (Tuesday 23rd), Owen Blundell (Wednesday 24th), Anne Kirkpatrick (Thursday 25th), Chad Morgan (Friday 26th) and Col Elliott (Sunday 28th).
Hosted by Lindsay Butler Studios and voted on each year by a panel of industry personalities, the Wall is now part of Tamworth's year-round country music infrastructure and a point of interest for tourists and fans visiting Country Music Capital.
All inductions take place in the morning at Butlers Auditorium at the studio on the Goonoo Goonoo (or Sydney) Road.
CMC introduces new award
Country Music Channel – CMC – has introduced a new award for Oz Artist of the Year.
The award is being determined by a public vote on line at www.countrymusicchannel.com.au.
Winner of the award will be announced at the Golden Guitar Awards, although the award itself will not be a Golden Guitar.
All voters in the competition go into a draw to win a trip to the 2007 Tamworth Country Music Festival in January.
Casey "on the phone"
Casey Watt has been invited to be one of the first Australian country music artists to sell her music downloads on the Nokia Music Recommenders Site.
This is "thanks to Ron and Rosie Adsett from The Country Music Store in Brisbane," Casey said.
The two tracks featured from Casey's album Lead You Astray will be her first single, I Don't Want To Work This Hard and the "swampy tune" Daddy Says, a co-write with Brendan Radford.
Music Recommenders highlights cutting-edge new music from around the globe featuring "only the best new music each month as chosen by 40 of the most knowledgeable independent retailers from around the world".
These "Recommenders" each select 10 of their favourite new tunes each month from their specialist genre. These tracks alone are featured, along with a review, for users to browse, read about and buy. Their selections from all earlier months also remain available for purchase on the site.
The website is now live in the UK and the project has been officially announced with major events held in New York, Manilla and Paris. A documentary has been produced about the project. David Bowie has been named as the musical "godfather" of the project and he will make his own recommendations each month as well as producing podcasts and features.
An Australian site is due to launch later this year.
Weblink – www.caseywatt.com.
New website and continued success for Terry & Jenny
West Australia's Terry and Jenny Bennetts' new website www.terryandjenny.com.au is up and running with song samples from the duos two albums – The Soldier With His Banjo (their first) and this year's release, The Good Old Days.
Terry and Jenny were surprised last year by the success of their debut album which caused their first trek across Australia to Tamworth in January then to Bungendore after learning of finalist nominations in the Golden Guitars, TIARAs and the Stan Coster Memorial Awards in which Jenny won Female Vocal for her version of Camooweal.
The album went on to accumulate some 12 nominations including Best CD/EP at the Tasmanian & NZ Songwriting Awards.
Songs from The Good Old Days continue in the same tradition.
Trouble At The Diggings – an instrumental with Terry and Ian Simpson – made the recently announced finalist categories in Bungendore's Stan Coster Memorial Awards 2007 and Pittsworth Queensland's Gidgee Coal Awards plus additional nominations with An Old Country Waltz which, together with The Horses Stay Behind, also won Best Bush Ballad sections in the Tasmanian & NZ Songwriting Awards and the TSA Victorian Songwriting Awards respectively.
Terry said: "Setting up the website where listeners can purchase on line or direct by email or telephone became a priority.
"We launched the album at shows in Rockingham and Albany... and headed back home to finalise the website and to get ready for the trip over to Tamworth in January."
Earlybird tickets for the QUT Urban Country Music Festival at Caboolture in Queensland next year have gone on sale.
It's the first time organisers of the event have offered earlybird tickets for the Festival's main concert. The offer closes on Wednesday January 31, 2007.
Tickets can be purchased exclusively from the Caboolture Shire Council administration centre, RSL Caboolture on Hasking Street and also online at www.urbancountry.com.au.
Headlining the 2007 Festival's main concert at the Caboolture Showgrounds on Saturday May 5 are two legends of the Australian music scene – country star John Williamson and Jimmy Barnes.
On the same stage will be Adam Brand, also making his debut at the Festival, ARIA-Award winning Troy Cassar-Daley, Beccy Cole and The McClymonts.
A new attraction for 2007 will be the bush balladeers series of concerts over the weekend for which a small entry fee applies. Headlining these concerts will be Graham Rogers, winner of many awards on the Australian bush balladeer scene.
Free events in 2007 include the Burbs 'n' Bush Party and Fireworks, Urban Blaze Concert and Fireworks, the Beaut Ute Show and Parade, Songwriters Café, Rock in Urban Country Concert, Talent Search, Grass Root and Gospel Stage and Clogging.
Further information available by telephoning 1800 810 400 or emailing info@urbancountry.com.au.
Weblink – www.urbancountry.com.au.
DATELINE : THURSDAY, DECEMBER 7, 2006
2007 Golden Guitar finalists announced
Lee Kernaghan, Beccy Cole, Adam Brand, Anne Kirkpatrick and Melinda Schneider led the way when finalists in the 35th Golden Guitar Awards were announced in Sydney this morning.
Lee has six finalist nominations – in Song of the Year, Album, Male, Heritage, Video Clip and Single of the Year – from his current album The New Bush.
Beccy has five – Song of the Year, Female Artist, Heritage Song, Video Clip and Single of the Year – for her hit Poster Girl (Wrong Side of the World).
Adam, Anne and Melinda each have four finalist nominations, Adam in Song of the Year, Album, Male Artist and Single of the Year from his album What a Life; Anne in Song of the Year, Female Artist , Bush Ballad and Heritage Song of the Year from her album Showman's Daughter; and Melinda in Album of the Year, Female Artist, Video Clip and Single of the Year from her current album, Stronger.
The full list is...
For Album of the Year... My Life – Felicity Urquhart; Stronger – Melinda Schneider; The New Bush – Lee Kernaghan; Too Far Gone – Catherine Britt; What A Life – Adam Brand.
For Male Artist of the Year... Adam Brand with Open Ended Heartache; Travis Collins with Full Tank; Graeme Connors with Louisa; Lee Kernaghan with The New Bush; Michael O'Rourke with The Hat.
For Female Artist of the Year... Catherine Britt with Too Far Gone; Beccy Cole with Poster Girl (Wrong Side Of The World); Anne Kirkpatrick with Showman's Daughter; Melinda Schneider with Big World Small World; Felicity Urquhart with Big Black Cloud.
For Group or Duo of the Year... Carter & Carter with Ride; The Flood with 2003; Camille Te Nahu & Stuie French with Let's Make A Family; The McClymonts with Something That My Heart Does; The Sunny Cowgirls with Six Pack Short.
For Vocal Collaboration of the Year... Allan Caswell & Drew McAlister with A Little Bit Of Country In Us All; Bill Chambers & Kevin Bennett with Big River; Anita Ree & Tracy Coster with Itching Feet; Matt Scullion & Lawrie Minson with Hard Earned Money; Jeanette Wormald & Peter Pratt with Out Here.
For Bush Ballad of the Year... Bush Girls' Heart by Anita Ree (written by by Ian Quinn); Down The Bucketts Road by Glenn Jones (written by Glenn); Peppimenarti Cradle by Anne Kirkpatrick (written by Joy McKean); What Country's All About by Graham Rodger (written by Graham); Would Clancy Be Welcome? by Dean Perrett (written by Ian Quinn).
For Heritage Song of the Year... Close As A Whisper (The Gift) by Lee Kernaghan; Poster Girl (Wrong Side Of The World) by Beccy Cole; The Battle Of Long Tan by Graham Rodger; The Hat by Michael O'Rourke; Women Of The West by Anne Kirkpatrick.
For Instrumental of the Year... Gameshow Rag/Cannonball Rag by Tommy Emmanuel; Mister Sandman by Stuie French; Redliner by Travis Collins; Scrub Turkey by The Davidson Brothers; Triona Akba by Mike Kerin.
For New Talent of the Year... Donna Boyd with A Good Day; Katie Brianna with Jindabyne Fair; Nik Phillips with Not In This Life; Cat Southern with Last First Kiss; The McClymonts with Something That My Heart Does.
For Video Clip of the Year... Big Black Cloud by Felicity Urquhart; Big World Small World by Melinda Schneider; Listen To The Radio by Lee Kernaghan; Permission To Breathe by Gemma Doyle; Poster Girl (Wrong Side Of The World) by Beccy Cole.
For Single of the Year... Big World Small World by Melinda Schneider; Open Ended Heartache by Adam Brand; Poster Girl (Wrong Side Of The World) by Beccy Cole; The New Bush by Lee Kernaghan; Too Far Gone by Catherine Britt.
For Song of the Year... 2003 by Kevin Bennett (recorded by The Flood); Life Will Bring You Home by Adam Brand and Michael Carr (recorded by Adam); Poster Girl (Wrong Side Of The World) by Beccy Cole; Showman's Daughter by Anne Kirkpatrick; The New Bush by Lee Kernaghan, Garth Porter & Colin Buchanan (recorded by Lee).
Pictured (from the top): Lee, Beccy, Adam, Anne and Melinda.
TIARA finalists announced
Finalists in the 2007 TIARA (Tamworth Independent Artist Recognition Awards) 10th anniversary event have been announced.
In the Group category, finalists are Jetty Road with Til The Day I Die, Jonah's Road with Why Does She Love Me?, Luke O'Shea & Medicine Wheel with Making Memories, Ruckus with Drivin' My Life Away and Wildseed with The Fire.
For the Geoff Brown Memorial Award, finalists are Terry & Jenny Bennets with An Old Country Waltz, Greg Champion with Been There Done That, Leanne Douglas with Straight Tequila Night, Baz Hall with Tennessee Waltz and Graham Rodger with The Battle of Long Tan.
Finalists for the Michael Cowdroy Songwriting Award are Fiona Kernaghan with 30 Something, Karen Lynne & Richard Porteous with Blue Mountain Rain, Drew McAlister with Keep On Keeping On, Carolyn Morris with Consider Me and Matt Scullion with First Thing On My Mind.
In the Vocal Collaboration category, finalists are Kelly Cooper & Billy Bridge with Stumblin' In, Paul Costa & Aleyce Simmonds with The Way You Make Me Feel, Jason & Jacqui Ryan with Carrying The Flame, Casey Watt & Brendan Radford with If I Needed You and Jeanette Wormald and Peter Pratt with Out There.
In Instrumental, finalists are Charley Boyter with On The Nullarbor, The Coad Sisters with Man From The Never Never, The Davidson Brothers with Scrub Turkey, Leanne Douglas with Our Spirit Land and Bob Howe with The Lone Ranger.
In the Duo category, finalists are The BobKatz with See The Whales Rise, Carter & Carter with Ride, The Davidson Brothers with Raised On The Road, The Harmonators with I Forget and Camille Te Nahu and Stuie French with Let's Make A Family.
For the Male Vocal award, finalists are Steven Anthony with You Gotta Dig, Paul Costa with Love Is Not A Game, Lee Forster with A Fire In The Bar, Drew McAlister with Broken Angels and Travis Sinclair with A Heavenly Body.
For the Female Vocal award, finalists are Debra Byrnes with Happiness, Sandra Humphries with Biggest Fool Around, Rebecca Lee Nye with Going Til You're Gone, Felicity Urquhart with Big Black Cloud and Sally-Anne Whitten with A Lover Is Forever.
In the Bush Ballad category, finalists are Matt Manning with Timeless Country, Tom Maxwell with Sing Me Another Bush Ballad, Dean Perrett with Would Clancy Be Welcome, Anita Ree with The Ballad Of Joe Daly and Graham Rodger with The Bushman.
The 2007 TIARAs showcase and presentation will be held at West Tamworth League Club at 1pm, Tuesday, January 23.
Weblink – www.tiara-awards.org.
---
DATELINE : WEDNESDAY, DECEMBER 6, 2006
Country Music People's Choice Awards top five finalists announced
The top five finalists in the 2007 Australian Country Music People's Choice Awards were announced on Friday.
Leading the finalists charge are Graham Rodger, Cat Southern and the Wolverines with four placings each.
Graham is a finalist for Best Male Vocal and twice in Bush Ballad (for The Battle Of Long Tan and What Country's All About) while The Battle Of Long Tan (co-written by Alan McPherson) is also a finalist for Best Heritage Song.
Cat is a finalist for Best Female Vocal and Most Promising Future Star while her hit Last First Kiss (co-written by Jay Collie and Jasper Somerville-Collie) is up for Best Song and her recording of the Michael Fix/Jeff Burton penned Memories & Dreams is a finalist for Best Heritage Song.
The Wolverines are finalists for Best Group, their album Good Times is up for Best Album, their recording of the Matt Shelton song Angel Eyes is a finalist for Best Song and their recording of the Brenda-Lee Heathcote song The Ballad Of Young Bobby Dale is a finalist for Best Heritage Song.
With three top five places each, Craig Giles, Anita Ree and Wildseed also figure prominently in the 2007 Awards while Felicity Urquhart has two.
Craig's placings are for Best Male Vocal, his album Kick It (up for Best Album) and Best Song with Riding The White Line, a song he co-wrote with wife and manager Roz Giles.
Anita's finalist placings are for Best Album with Bush Girl's Heart, Most Promising Future Star and Best Bush Ballad with the self-penned Saltwater Creek Sliprails.
Wildseed are up for Best Group and Best Album (with their self-titled release) and Best Song, The Fire, written by Alan Bruce.
Felicity's two finalist placings are for Best Female Vocal and Best Album with My Life.
The 2007 Australian Country Music People's Choice Awards will be staged in Country Music Capital, at 1.30pm on Thursday, January 25, during the giant Tamworth Country Music Festival.
Tickets are now available from The Regent on 02 6766 3162 at $23 each if purchased prior to December 31. The roster of guest artists will be announced shortly.
The full rundown of finalists follows. Further information can be obtained from the Awards website www.peopleschoiceawards.com.au.
Toyota Star Maker 2007 Top 20 Finalists announced
The top 20 finalists in Australia's most prestigious country music talent search were announced on Sunday night.
The 20 hopefuls invited to travel to Tamworth this January are...
Kirsty Lee Akers, Kurri Kurri NSW
Victoria Baillie, Fairy Meadow NSW
Rob Black, Beachmere Qld
Kelly Brooks, Broadbeach Qld
Katrina Burgoyne, Gunnedah NSW
Rose Carleo, Beenleigh Qld
Diana Cormie, Tamworth NSW
Nellie Donovan, Maleny Qld
Tim Farren, Wallan Vic
Sharnee Fenwick, Glendale NSW
Chloe Graham, Eschol Park NSW
Christy Kilpatrick, Kedron Qld
Gemma Luxton, Seven Hills NSW
Sarah McMonagle, Stafford Qld
Markus Meier, Casuarina NT
Claye Middleton, Bracken Ridge Qld
Rae Moody, Cremorne NSW
Jason Ryan, Toowoomba Qld
Mistin Renee Summers, Garran ACT
Daniel Webb, Rockdale NSW

Toyota Star Maker 2007 will be staged in the Toyota Country Theatre at the Tamworth Regional Entertainment Centre on Sunday, January 21, and organisers Rural Press Events (RPE) are making a number of changes to the event to ensure it keeps pace with modern demands of the music industry and fans.
"The top 20 will run through the day as usual," said RPE General Manager Barry Harley, but instead of 10 grand finalists, this January we will be reducing this number to five to give the top competitors more opportunity to make an impression.
"The other most exciting change, of course, which we have already announced is the introduction of a full album package to the winner for the first time." The big budget full album recording session will be with one of Australia's top producers and an album record contract with Compass Bros Records.
The Toyota Star Maker 2007 prize package also includes use of the title Toyota Star Maker 2007, distribution and promotion of at least two tracks from the Star Maker album to radio and other media, 50 copies of the album for personal distribution, production of a professional video clip of one of the tracks by an award winning director, media promotion including monthly exposure in Country Music Capital News and on Country Music Radio (CMR), a new BOSE Personalised Amplification System (PAS), a Maton acoustic guitar, professional tuition with stage skills from Stagecoach, guaranteed performance bookings at a designated list of events including country music festivals at Tamworth, Gympie and Mildura, Port Lincoln, Bungendore, Mud Bulls & Music, Katherine and Penrith's Museum of Fire, a special showcase performance at the Toyota Star Maker Grand Final in 2008 and 12 months use of a new Toyota motor vehicle plus fuel card for the 12 months after winning Toyota Star Maker.
A live broadcast of the 2007 Toyota Star Maker Grand Final will be made by CMR across 29 commercial radio stations in metropolitan and regional areas of New South Wales and Queensland.
Tickets for the Toyota Star Maker Final and Grand Final are on sale now through Tamworth Visitor Information Centre on 02 6767 5300 or on-line at www.tamworth.nsw.gov.au (click on ticket sales).
Australian Idol finalist Klancie Keough (pictured) is one of a number of Australian country stars signed to perform at Albury-Wodonga's first Kinross Country Muster next year.
The Mt Isa-born jillaroo won the hearts of viewers around Australia with her winning smile and heart-on-her-sleeve performances.
Thousands of country fans are expected at Thurgoona's Kinross Woolshed Hotel from February 16 to 18 for a three-day country music celebration organisers hope will become an iconic event for the Border area.
The newly released line-up features a mix of experienced and up-and-coming country stars, from the multi-award-winning Donna Fisk to the rising Grafton-based trio of sisters, the McClymonts who have been invited to perform for Australian troops in Iraq later this month.
Two Albury singers and a Milawa singer are also part of the Kinross Country Muster entertainment which includes a massive concert, sheep shearing, a ute competition, line dancing, sheep shearing, dog trials, a woodchop, Miss Kinross competition, bush poetry and senior and junior talent quests.
Korey Livy, who was edged out of the Australian Idol top 24 by this year's eventual winner Damien Leith, and Albury singer and Kinross favourite Kelly Hope are both performing, along with Milawa singer Megan Puls, 15.
Sydney hillbilly band The Pigs will return to Kinross after two hugely popular concerts at the hotel earlier this year and Melbourne duo the Davidson Brothers were signed last week after impressing fans at the recent launch of Kelly Hope's debut CD at Kinross.
Rock-country trio the Wolverines – just announced as a multi top five finalist in the Country Music People's Choice Awards – and Willie Nelson impersonator Norm Price will also appear.
Kinross joint owner Nic Conway said the Muster would give Albury-Wodonga the chance to develop an iconic event similar to the Wangaratta Jazz Festival and give the Border economy a boost.
"I don't think Albury-Wodonga has a major event that it is synonymous with, like the Wangaratta Jazz Festival," he said. "I just think that if we can do well the first year, we certainly think that it will grow for the area and be significant for the area.
"Tickets are limited and we're selling early bird concert tickets for the super cheap price of $20 for nearly 12 hours of entertainment," he said.
Weblink – www.kinrosscountrymuster.com.au.