---
MONDAY, DECEMBER 5, 2016
New from Kasey
Kasey Chambers has announced the release of her highly anticipated 11th studio album Dragonfly for Friday January 20 next year.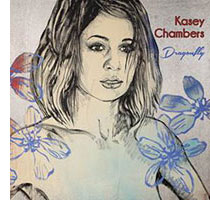 The album features the already released first single Ain't No Little Girl and also the new single Satellite which will be available digitally next Monday.
Dragonfly comprises two separate sessions in a special two disc release, the first of which was recorded during The Sing Sing Sessions and produced by Australian music legend Paul Kelly, while the second was recorded at The Foggy Mountain Sessions and produced by Kasey's brother and longtime producer, Nash Chambers.
"(The album) showcases a truly accomplished and much loved Australian artist at the top of her game," according to a spokesman for the artist, "baring her heart and soul – with more to say than ever before."
Joining forces on the work are a string of musical guests including Vika and Linda Bull, Grizzlee Train, Harry Hookey, Paul Kelly, Ed Sheeran, Keith Urban and Foy Vance.
"Working with Paul Kelly as my producer on one side of the double album was a dream come true," Kasey says. "Paul brought out a whole new side of me, but then I also got to enjoy the comforts of recording with the person who knows and has shaped my original sound better than anyone, my brother Nash, along with my live touring band who have become a huge part on my sound. This double album shows who I am as much as any piece of work I have ever done."
World famous artist David Bromley has created a portrait of Kasey for the cover art for Dragonfly.
Bromley says: "It's always an honour to meet with a talented individual that leads to an invitation to get past the gate that many people hold as their protection. When past this gate you sometimes get to see the true person.
"In painting Kasey, I first endeavoured to find her, instead I found many different dimensions and aspects. This portrait combines them all because she is at once uncomplicated and also a mysterious individual – this combination is very alluring."
Just last week, Kasey celebrated four new Golden Guitar award nominations for Video of the Year, Single of the Year, Song of the Year and Vocal Collaboration of the Year. Kasey has 22 Golden Guitar Awards, 11 ARIA Awards and 10 APRA Awards to her name, and holds the record for the highest awarded solo APRA Songwriter in Australia.
Weblink – www.kaseychambers.com.au.
---
FRIDAY, DECEMBER 2, 2016

Star Maker 2017
Finalists for Toyota Star Maker 2017 were announced this morning.
Ten finalists will vie for the championship title in Tamworth on Sunday January 22 in Country Music Capital's Bicentennial Park.
For the first time in Star Maker history, the event will be free, with all finalists being judged on the night and one winner announced, rather than through a semi and grand final as has been the format up until now.
Chosen from across the country by talent search organisers Fairfax Rural Events, the finalists are...
Brook Chivell, Labrador, Qld
Meg Doherty, Pakenham Vic
Rachael Fahim, Cherrybrook, NSW
Cassidy Rae Gaiter, Flagstaff Hill, SA
Angus Gill, Wauchope, NSW
Jade Holland, Balgal Beach, Qld
Liam Kennedy-Clark, Sippy Downs, Qld
Michelle Plozza, Kingston, Qld
Megan Sidwell, Melbourne, Vic
Andrew Swift, Berwick, Vic
The winner will receive a prize package which includes a new Toyota vehicle, an unlimited fuel card for 12 months plus guaranteed performances at major festivals and events throughout Australia.
Toyota Star Maker Co-ordinator Cheryl Byrnes said she was delighted with the standard of performers applying for Toyota Star Maker 2017.
"Toyota Star Maker is a fabulous opportunity and it truly is getting harder to judge each year as entrants raise the bar," Cheryl said.
"It's a great platform... giving the finalists and the winner a jumpstart in their careers. For the winner, the title brings exposure to invaluable contacts in the industry and a variety of exciting challenges."
Toyota Australia Sales & Marketing Executive Director Tony Cramb was thrilled with "the exciting changes" to the long-established quest.
"It's a wonderful thing that Star Maker will now be so much more accessible to a worldwide audience, through live-streaming in the park, and an absolutely free event for the public," he said.
"Toyota is very proud of its long association with this prestigious quest and we offer our hearty congratulations to the 2017 finalists."
Weblink – www.starmaker.com.au.
---
TUESDAY, NOVEMBER 29, 2016
2017 Golden Guitar finalists

Finalists in the 2017 Country Music Awards of Australia (Golden Guitars) were announced in Sydney this morning.
Finalists for Album of the Year are Caught Up In The Dreaming by Luke O'Shea, Hard Light by Travis Collins, Silos by Sara Storer, Things I Carry Around by Troy Cassar-Daley and This Crazy Life by The Wolfe Brothers.
For Female Artist of the Year... Kirsty Lee Akers, Kristy Cox, Amber Lawrence, Seleen McAlister and Sara Storer.
For Male Artist of the Year... Doug Bruce, Troy Cassar-Daley, Allan Caswell, Travis Collins and Luke O'Shea.
For Group/Duo of the Year... Bennett, Bowtell & Urquhart, The Sunny Cowgirls, The Weeping Willows, Warren H Williams & Dani Young and The Wolfe Brothers.
For New Talent of the Year... Fanny Lumsden, Caitlyn Shadbolt, Justin Standley, Michael Waugh and The Weeping Willows.
For Instrumental of the Year... Buckle Up by Mickey Pye, Cosmopolitan Blues by Michael Fix, Roundabout by Runaway Dixie, Song For Manaia by Stuie French and Twenty Five by Lindsay Waddinton.
For Song of the Year... 60 Summers by Graeme Connors, Ain't No Little Girl by Kasey Chambers, Call Me Crazy by Travis Collins & Damien Leith (recorded by Travis Collins), Goulburn Valley Woman by Kevin Bennett (recorded by Bennett, Bowtell & Urquhart) and My Diamond by Sara Storer.
Note: this story has been updated to include Sara Storer's My Diamond in Song of the Year in place of Fanny Lumsden's Land Of Gold which had been found after the announcement of finalists to be inelgible as it had been released previously in 2015.
For Bush Ballad of the Year... A Truckie Up In Queensland by Allan Caswell (written by Allan Caswell & Manfred Vijars), Amazing Night by Sara Storer, Ghosts Of The Murranji by Graham Rodger, God Given Rain by Jeff Brown and The Veteran by Dean Perrett (written by Allan Caswell, Drew McAlister & Dean Perrett).
For Heritage Song of the Year... Goulburn Valley Woman by Bennett, Bowtell & Urquhart, Hometown Calling by Travis Collins, Purple Cockie by Sara Storer, Red White & Blue by Roo Arcus and The Old Man's Shed by Luke O'Shea.
For Video Clip of the Year... 60 Summers by Graeme Connors... Ain't No Little Girl by Kasey Chambers, Call Me Crazy by Travis Collins, Raise Your Glass by Simply Bushed and The Truth Walks Slowly In The Countryside by O'Shea.
For Vocal Collaboration... Bartender Blues by Adam Harvey & Lyn Bowtell, Cheers To The Girls by Amber Lawrence, Catherine Britt & Fanny Lumsden, F U Cancer by Catherine Britt, Kasey Chambers, Beccy Cole, Lyn Bowtell, Josh Pyke, Wes Carr & Wendy Matthews, Orchid Street by Anne Kirkpatrick & Jeff Brown and My Diamond by Sara Storer & Greg Storer.
For Single of the Year...60 Summers by Graeme Connors, Ain't No Little Girl by Kasey Chambers, Just Another Girl by Travis Collins, Land Of Gold by Fanny Lumsden and The Truth Walks Slowly In The Countryside by O'Shea.
For Alt Country Album of the Year... Before Darkness Comes A-Callin' by The Weeping Willows, Bennett, Bowtell & Urquhart by Bennett, Bowtell & Urquhart, Part Of Me by Kristy Cox, Victim Or The Heroine by Katie Brianna and You Can't Catch Fish From A Train by The Wilson Pickers.
For Bluegrass Recording of the Year... Another Weary Mile by Kristy Cox, Cumberland Gap by The Hillbilly Goats, I Hear Them All by Bennett, Bowtell & Urquhart... Losing My Blues Tonight by Dean Perrett and River Of Gold by The Weeping Willows.
Photo: part of the gathering at Sydney's Carriageworks venue on hand for the announcement of finalists.
Weblink – www.tcmf.com.au.
---
MONDAY, NOVEMBER 28, 2016
Dale and Becci win big in Tasmania
Dale Duncan and Becci Nethery (both pictured) were the big winners in the Tasmanian Independent Country Music Awards announced in Glenorchy on Saturday taking home three awards each.
Dale won Most Popular Male Performer, Most Popular Song with My Dog Nui Dat and Most Popular Country Ballad album with Back To The Bush.
Becci was named winner of the Country Rising Star award and also Songwriter of the Year with Your Hand Slips Into Mine and took home the Country Album of the Year award for Beautiful Life.
Jean Stafford was named Most Popular Female Performer while The Wolfe Brothers took home the Most Popular Country Band gong and The Long And Short Of It won Most Popular Duo.
Stui French was named Best Country Instrumentalist, Carter & Carter took home the Most Popular Gospel Artist award and Adam Price won Most Popular Country Gospel Album with Driftwood.
The Artist Manager award went to Billy Bridge, the Tasmanian Recognition Award was presented to Phoebe Jay and the National Legend Award went to Allan Caswell.
Weblink – www.ticma.com.au.
---
FRIDAY, NOVEMBER 25, 2016
New from Buddy
Buddy Goode will release his latest album – More Rubbish – on Friday, December 16.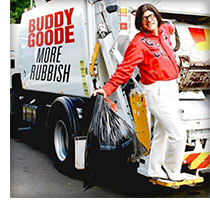 Known as the "authority of inappropriate" Buddy took out the ARIA Awards for Best Comedy Release in 2012 and 2014.
"Of all the albums I have ever made… this is certainly the most recent," he said.
Described as "a great stocking filler for Christmas" More Rubbish follows up Buddy's two highly successful themed albums It's A Buddy Goode Christmas and Songs To Ruin Every Occasion.
"More Rubbish captures the essences that are everyday life and the album sees Buddy return to a formula that made him the man he is today," said a spokesman for his record label, ABC.
"With titles such as Mid Life Crisis, Big Man In The Sky and Camel Toe, More Rubbish reflects life for the average Joe or Joelene, an album that will surely relate to everyone... even the kids."
Buddy will launch the new album at Rooty Hill RSL, Sydney, on Saturday, December 17 and follow up with a string of shows including at Tamworth Country Music Festival 2017.
Weblink – www.facebook.com/BuddyGoode.
---
THURSDAY, NOVEMBER 24, 2016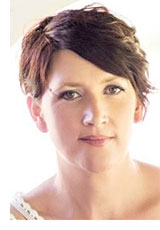 Sara wins Country ARIA
Sara Storer has taken out the 2016 ARIA Award for Best Country Album for her current release, Silos.
Sara won the award from fellow finalists Adam Brand and the Outlaws with Adam Brand And The Outlaws, Bill Chambers with Cold Trail, Fanny Lumsden with Small Town Big Shot and The Wolfe Brothers with This Crazy Life.
This year's win for Sara is he first ARIA Award.
The 2016 ARIA Awards – the 30th to be staged – were announced in Sydney yesterday.
Weblink – www.sarastorer.com.au.
---
WEDNESDAY, NOVEMBER 23, 2016
Gidgee Coal Bush Ballad Awards 2016
Winners of Gidgee Coal Bush Ballad Awards were announced at Pittsworth on the weekend with Jeff Brown the most significant artist recognised.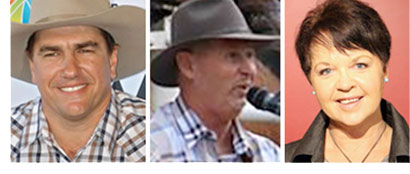 Jeff won Album of the Year for Wanderin' Man plus Male Vocalist of the Year and shared the Group/Duo/Collaboration gong with Anne Kirkpatrick for Orchid Street.
Michael Clare was the bext biggest winner with two awards, New Talent with Here In Hay and Comedy/Novelty for The Neighbors Turned New Age.
The Female Vocal award went to Sharon Heaslip with The Drover And The Brumby while the Songwriting award went to John O'Dea and Ray Essery for The Patchwork Quilt.
Terry Bennetts' Pardoo Station took out the Instrumental category.
The Encouragement Award went to Mark Lavender & Kathryn Coad while Legend Awards were presented to Zeta Burns, Rex Dallas and Chad Morgan.
A special award was presented to Alan and Marilyn Luscombe for their help with The Gidgee Coal Bush Ballad awards and their great work with walkup artists at many festivals.
The Awards festival ran from Monday the 14th to Sunday the 20th with artists scheduled to appear including Zeta Burns, Kylie Castle, Rex Dallas, Ray Essery, Gary Fogarty, Johnny Greenwood, Kev Groves, Bec Hance, Sharon Heaslip, Caitlyn Jamieson, Keith Jamiesion, Bruce Lavender, Ken Lindsay, Alan Luscombe, Chad Morgan, Alisha Smith and Pete Wilson.
Pictured: Jeff, Michael and Sharon.
---
TUESDAY, NOVEMBER 22, 2016
New Single for The Long and Short of It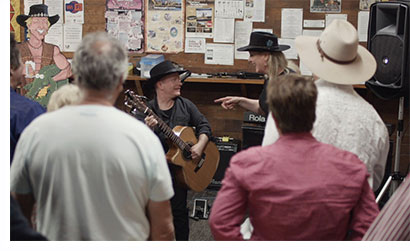 Southern Star winners The Long and Short of It will be releasing their latest single from their Night Of Our Life album on December 5.
Kangaroo Rodeo is described as a fun, tongue-in-cheek track with the associated video filmed at the Walkabout Creek Hotel, McKinlay, with the locals taking advantage of a few free beers and getting in on the action.
Take a look at the video by clicking on the picture.
Weblink – www.thelongandshortofit.com.au.
---
MONDAY, NOVEMBER 21, 2016
Matt & The Rising Suns
Matt J Ward & The Rising Sons is the self-titled debut EP from South Australian artist Matt J Ward and his band.
"With raw emotion, landscaped stories, catchy hooks, Matt sings of heartbreak, road trips and desert country like a veteran country performer," said a band spokesman.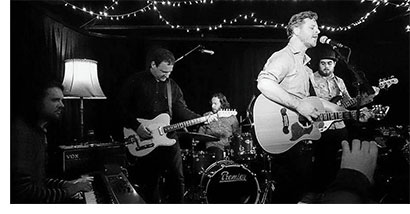 "The new music delivers a unique blend of contemporary Australian alt country and draws comparisons with Neil Murray, Shane Howard, Corb Lund and Sturgill Simpson. The diverse EP delivers snippets of Nashville, the drive of late '70s Australian rock and swaggering tales of west Texan dive bars.
"Sitting comfortably in the Alt-country/Americana wing of country music, Matt divides his time between music and his day job of working in national park and wildlife management. His work and music have taken him across Australia and more recently to the desert regions of West Texas. One such journey inspired much of what you hear on the debut EP."
Terlingua is the focus track on the EP and was inspired by the west Texan ghost town of the same name. Once a town supporting a mercury mine, it has since been abandoned and is now home to a host of musicians looking for inspiration from its landscape and characters.
Matt wrote this track after he visited in 2015 and ended up playing some shows at the famous Starlight Theatre where well-known Texan country musicians such as George Goss and Butch Hancock play regularly.
The EP features five self-penned tracks which will be familiar to those who attend Matt's regular "Dive Bars and Bar Flies" shows across South Australia – past shows have featured Fanny Lumsden & Aaron Thomas, upcoming shows will feature Nick Payne & Peasant Moon.
"There is a small but strong country scene in South Australia," the spokesman said, "of which Matt is an active member. 'Dive Bars and Bar Flies', the brainchild of Matt and fellow country artist Paul Heggart (The Heggarties), aims to provide an avenue for local and national country artists to play in smaller bars across his home state."
Over the years, Matt has fronted three bands including Where There's Smoke and more recently the two piece Battle of Flowers with Yvette Booth, which is more of a combination of alternative country and indie rock.
Weblink – www.mattjwardmusic.com.
---
FRIDAY, NOVEMBER 18, 2016
New from Route 33
Following the recent announcement of their appearance on the upcoming Telstra #liveandloud event at the Tamworth Country Music Festival in January, Route 33 have released their single Last First Kiss to radio today.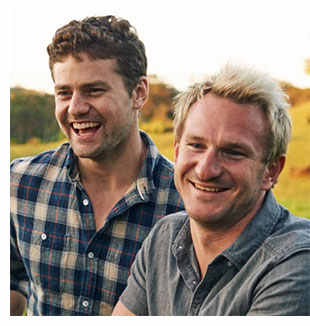 The Queensland boys also confirm the release date of their debut album The Switch on Friday February 17. The Last First Kiss single is available as an "instant gratitude" track when fans pre-order The Switch on iTunes from today.
The idea for Last First Kiss was of young/first time love that lead vocalist and keyboard player Trent McArdle was working on but found himself struggling with the theme for the song for quite a while.
Trent says: "It wasn't until we were at a wedding, when the groom said in his speech 'who would have thought that kiss on that night would be my last first kiss'. It was this line that grabbed my attention and helped me create the 'hook' that eventually set the theme to the song. The lyrics quickly took shape from there and it didn't take long at all to throw together this fun upbeat tune."
Last First Kiss is the first video clip either of the boys have been involved with. Filmed in Yandina, a small laid back town behind Coolum Beach on the Sunshine Coast, Queensland.
Guitarist Jock Barnes says: "We knew the location well, as Coolum Beach is where Trent spent most of his childhood growing up. The nighttime filming was shot at Yandina Station, a very popular wedding venue on the Sunshine Coast and a location that we have played at many times in the past."
The clip was produced by Josh Favaloro, a talented cinematographer, who made the duo very comfortable on what was an extremely foreign experience for both, especially Trent, who is not a fan of the limelight.
The debut release The Switch will have seven catchy original tunes and is an example of why these guys are the most popular emerging country band coming out of Queensland right now, according to a spokesman for the duo.
"The album is a celebration of the finer things in life and is sure to soundtrack many a summer to come. Rife with irresistible hooks, their refreshing brew of rock, pop and country doesn't beat around the bush – these are fun songs about girls, beers and parties."
Trent McArdle and Jock Barnes, lifelong buddies and failed sportsmen, sat side by side in Nashville's Nissan Stadium for 2015's Country Music Awards. There they witnessed coveted gongs go to the industry's biggest superstars, modern luminaries like Garth Brooks, Miranda Lambert, Chris Stapleton and Keith Urban.
The experience sparked their creativity. Invigorated, the pair who returned to their Australian homeland and went about penning original music. Drawing on their eight years together in high-demand cover band Golden Child, an experience that afforded expert insights into what type of songs can bring a crowd to its feet, Route 33 soon had seven "killer" tracks for a debut release.
Weblink – www.route33entertainment.com.
---
THURSDAY, NOVEMBER 17, 2016
New from Cuban Heels
Michael Carpenter and his alt country outfit The Cuban Heels have released the second single from their new album Ain't Nothin' Left To Say.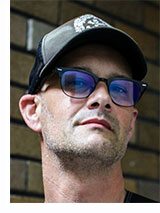 The single, Photo, is described as "the perfect alt country antidote to the chart topping country ballad of the album's debut single I Should Have Told You".
Written with Rob Draper, Michael said of the track: "These days everyone takes photos. We become so blasé about them, that they often catch us in moments that are impossible to stage. This song is a tribute to the beauty of those moments that rise beyond the every day life – for better or worse."
The new single also comes hot on the heels of the surprising success Michael has had with his single with the legendary Allan Caswell. The collaboration track Back When I Was Older has been a chart topper around the country.
Michael Carpenter & The Cuban Heels sprung out of the gates in 2008 with two EPs, an album, a bonus disc and then two albums of covers in 2011.
As long time friends, the band members' on stage communication, in combination with an exhaustive repertoire made their shows compelling, according to a spokesman.
"The records were mostly cut live to tape with minimal overdubbing and usually involving only the band and a close knit group of 'extended members', including a boyfriend, a brother and a stunt drummer."
But 2011 saw two members of the band move interstate indefinitely, essentially drawing the band to an unspoken halt.
Last year, however, saw everyone back in one state and it didn't take much convincing to get back together and "see what happens". During 2015, they headlined a string of successful shows called "The Wild Wild Inner West Revue" and re-entered the studio to record Ain't Nothin' Left To Say.
Next year is looking to be a busy year with festival performances already lined up around the country.
Weblink – www.facebook.com/stagefright.
---
WEDNESDAY, NOVEMBER 16, 2016
Planet Country Awards
The Planet Country radio program is running a fan-voted awards scheme to recognise Australia's favourite country act and Australia's favourite overseas act.

Voting closes on Tuesday December 6 and winners will be announced on Thursday December 8.
Fans have the option of voting for a pre-determined list of finalists.
For the Australian market, finalists are Melanie Dyer, Matt Cornell, Deep Creek Road, Jade Holland, Hurricane Fall, Kristy James, Emily Joy, Kaylens Rain, Troy Kemp, Missy Lancaster, Mick Lindsay, Drew McAlister, Caitlyn Shadbolt, The Viper Creek Band and The Wolfe Brothers.
For overseas artists, finalists are Frankie Ballard, Kelsea Ballerini, The Band Perry, Tucker Beathard, Dierks Bentley, Kane Brown, Luke Bryan, The Cadillac Three, Eric Church, Florida Georgia Line, Jana Kramer, Maren Morris, Old Dominion, Thomas Rhet, The Shires, Carrie Underwood and Keith Urban.
A link to the voting page can be found via the Plant Country website... planetcountryradio.webs.com.
---
TUESDAY, NOVEMBER 15, 2016
CCMA National Talent Quest call for entries
Country Music Capital's Capital Country Music Association (CCMA) has issued a call for entries for its 51st National Talent Quest to run in January during the upcoming Tamworth Country Music Festival.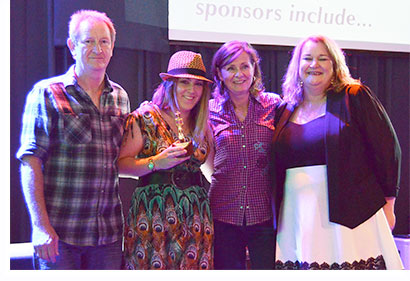 With cash and prizes valued at around $10,000, the CCMA National Talent Quest is not only one of the richest amateur talent quests in Australia, it is also one of the most famous.
At 51, it is believed to be Australia's longest running talent quest and, over the years, has been responsible as providing a launching pad for some of our biggest stars.
"Allan Caswell, Lee Kernaghan, Keith Urban and Felicity Urquhart are just a few names that come to mind," said CCMA President Steve Newton.
The talent quest will be staged on Thursday and Friday January 26 and 27 with the Association's Winner's Concert and Jamboree on the Friday night.
Entry can be made via the website ccma.net.au.
Photo: last year's junior overall talent quest winners Campbell & Alyssa with guest judge Anne Kirkpatrick and CCMA President Steve Newton and Event Co-ordinator Tracy Coster.
---
MONDAY, NOVEMBER 14, 2016
New from Adam
Adam Brand is set to release a new solo album early in 2017.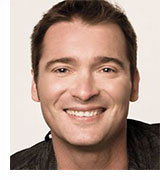 The winner of a dozen Golden Guitars will release Get On Your Feet on Friday, February 10 through ABC Music/Universal.
Recorded between Nashville and Sydney, the new album is described as a collection of songs "certain to make you 'get on your feet'. The title track was released to media today together with a video clip (clip can be viewed here).

"I knew I was ready to make a new record," Adam said. "I was looking for great songs that I wanted to sing. Every song had to be a song that I wanted to press 'repeat' on when I was driving in the car."
The new album is an addition to Adam's catalogue which has included the first self-titled work, Get Loud, Blame It On Eve, It's Gonna Be OK and most recently the number one release with his country superstar mates for Adam Brand and the Outlaws.
"After My Side Of The Street (an ARIA Top 5 in 2014, for which he won CMC Artist of the Year) came out, I felt like I needed to do something fun and different," Adam said. "The Outlaws was a nice segue. The idea had been in my head for years. I wanted a break from being 'me'."
Weblink – www.adambrand.com.au.
El Cosgrove
El Cosgrove is a self-confessed red-headed, boot-wearing, alt country singer/songwriter.
The 2016 Australian Academy Of Country Music graduate has drawn upon her upbringing in rural Queensland and other life experiences for her debut single, The Unfamiliar.
The track is all about El's love of travelling and experiencing rural life on the road, according to a spokesman for the artist. "Always feeling a sense of calm and belonging whilst driving and experiencing places off the beaten track, El believes this is most likely influenced by her upbringing on a farm near Dalby, in the Queensland Darling Downs."
El says: "Some of my earliest memories are driving between our farms with my family doing the many necessary jobs including carting machinery or moving and feeding cattle."
After meeting producer Matt Fell when he was a guest speaker during her time at the Academy earlier this year, El knew she'd found the perfect person to bring her music to life.
During her time at the Academy, El said she was privileged to have co-written songs with both Kasey Chambers and Ashleigh Dallas, share the stage with the likes of Catherine Britt, Lyn Bowtell, Kevin Bennett, Dobe Newton and Roger Corbett (The Bushwackers), Karl Broadie and fellow academy students, as well as having the opportunity to work with Amber Lawrence, Aleyce Simmonds and more.
The debut EP Guitars And Cigars features five original songs and will be released during the 2017 Tamworth Country Music Festival.
Weblink – www.elcosgrove.com.
Little Big Town heads down under
Two-time Grammy winners Little Big Town have announced a first-time mini tour to Australia.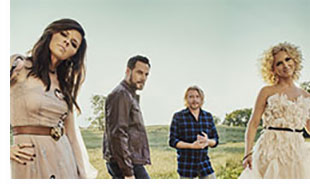 The band is currently slated to play three gigs plus an appearance at the 2017 CMC Rocks Qld event.
The acclaimed American four-piece will touch down in Sydney for a show at the Enmore Theatre on Tuesday March 21 then Melbourne's Hamer Hall on Wednesday March 22.
Nashville native and platinum-selling artist Kip Moore, who appeared at this year's CMC Rocks event will return as support act to Little Big Town as well as to appear at the CMC event.
Weblinks – www.facebook.com/littlebigtown, www.kipmoore.net.
---
WEDNESDAY, NOVEMBER 9, 2016
Tamworth bush poetry has a new home
Organisers of the ABPA Golden Damper Awards have announced a new venue for the 2017 Country Music Festival activities.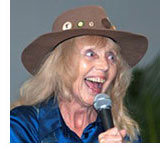 The Awards will run at the fully air-conditioned Tamworth Rugby Club on Marius Street, near the railway viaduct, an easily accessible walk from the camping areas or by the Festival Shuttle Bus. There is also plenty of parking available.
Meals and bar service will be available.
Dubbed "the most popular bush poetry event at Tamworth" entrants in the Golden Damper Awards vie for the famous Golden Damper trophies and cash prizes.
Performing bush poets wanting to take part can contact contact the Competition Convenor on 0419 415 137 or email TheRhymerfromRyde@bigpond.com
Entry forms are also available on the website of The Australian Bush Poets Association: www.abpa.org.au
There are three days of Heats, Tuesday January 24, Thursday the 26th and Friday 27th with the Finals and Awards presentation on the Saturday 28. Starting time is 10.30am each day. A $5 admission charge applies for the Saturday Finals only.
Photo: Brenda Joy from Charters Towers, the 2016 Golden Damper winner.
---
TUESDAY, NOVEMBER 8, 2016
Applications called for 2017 Cavalcade
Applications have been called for the annual Toyota Country Music Cavalcade to run on the main Saturday of the Tamworth Country Music Festival with Festival organisers the 2017 event to be one of the biggest yet.
Last year there was an increase in the number of floats and, despite the rain, thousands still turned out to experience it," according to Barry Harley, Manager Country Music and Events, Tamworth Regional Council.
"With the number of enquiries already received, we are expecting to see entries increase again this year and we couldn't be happier about it.
"The theme for the 2017 Cavalcade is 'It doesn't get better than this!', enabling participants to design their float in a way that demonstrates their version of why it doesn't get any better than the Toyota Country Music Festival, Tamworth."

The highly anticipated and extremely popular event was a fantastic opportunity for local and regional groups to be a part of one of the biggest events in the Festival program, Barry said, "and with a cash prize of $3,000, it's a great way to be rewarded for participating."
Cavalcade entry forms can be downloaded from the official Tamworth Country Music Festival here or by requested by contacting Tamworth Regional Council on 02 6767 5555.
Photo: a "float's eye" view of the famous parade and just a few of the thousands of fans who line Tamworth's Peel Street on the main Saturday of the annual country music festival.
---
MONDAY, NOVEMBER 7, 2016
Big Red Bash tickets on sale
Tickets for the 2017 Birdsville Big Red Bash go on sale today.
The outback festival takes place from July 4 – 6 and tickets for the 2016 event sold out well in advance last year.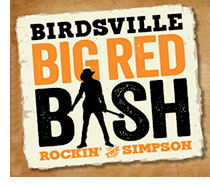 In its fifth year in 2017, the Big Red Bash boasts an big lineup of some of Australia's best and most respected country and rock artists.
Leading the charge is Lee Kernaghan who will be using the occasion to celebrate 25 years in the music business. For the third and final day of the festival, Lee has assembled a once-in-a-lifetime cast of his nearest and dearest, banding together as the Legends of Country for an all-day spectacle.
The Legends will include some of the country's biggest names, like James Blundell, Tania Kernaghan, Christie Lamb, The McClymonts and The Wolfe Brothers.
Pop sensation and Secret Daughter star Jessica Mauboy (who started her career as a country singer) will headline the first night of the event, while the second day will be spearheaded by two of Australia's greatest, James Reyne and Mark Seymour. They will be joined by Kate Cebrano, Ian Moss, Russell Morris and Ray Ryder.
Queensland Minister for Tourism and Major Events Kate Jones said the Big Red Bash had become one of Australia's must-do events. "The Birdsville Big Red Bash was named Australia's favourite event this year," she said.
"Thousands of visitors travel through our regional towns for the Big Red Bash, spending money and driving the tourism economy in the Outback.
"The Palaszczuk Government is proud, through Tourism and Events Queensland, to support events which showcase our regions to visitors."
The most remote music festival in the world, the Big Red Bash not only offers great Australian music, but a completely unique outback experience, a spokesman for event organisers said.
"Unlike almost every other music festival in Australia, not only is camping completely free, but the event is totally BYO."

Weblink – www.bigredbash.com.au.
---
FRIDAY, NOVEMBER 4, 2016
Tamworth Festival in the Park
Tamworth Regional Council has announced details for the free shows that will run in the city's Bicentennial Park during the 2017 January Country Music Festival.
There will be activity in the park, dubbed Toyota Park for the duration of the Festival, on every official day of the event Friday, January 20 to Sunday January 29.
"The theme for Toyota Park concerts this year is generally a large variety of 'cameo' performances from a lot of acts rather than long concerts of just one act," said Barry Harley, Manager Country Music & Events, Tamworth Regional Council.
"This gives festival goers the opportunity to experience the many emerging, new and popular artists in one place, showcasing the diversity of country music genres we have here in Australia."
The first day, Friday January 20, will feature the Official Opening Concert.

Hosted by five time Golden Guitar winner Peter Denahy, the concert will feature performances by Australian Academy of Country Music graduates and tutors, Bennett, Bowtell and Urquhart, Catherine Britt (2016 Female Artist of the Year, Golden Guitar winner), The Bushwackers, Mitch King (2016 Toyota Busking Champion), Amber Lawrence, Karin Page (2016 Toyota Star Maker winner) and the Sam Hawksley All Star Band with fireworks to explode at 9pm followed by the Ben Ransom Band and Hurricane Fall playing into the night.
Saturday January 21 will be the Tamworth Family Support Evening In The Park with home-grown artists Tori Forsyth and Aleyce Simmonds plus "a mystery guest" appearance.
Sunday January 22 will be the Toyota Star Maker Grand Final.
Monday January 23 will be Americana In The Park.
Tuesday January 24 will be the Live, Loud & Free concert, a contemporary country music display showcasing emerging talent including Chelsea Basham, Kaylee Bell, Melanie Dyer, Kaylens Rain, Caitlyn Shadbolt, Route 33 and "some very special guest appearances".
Wednesday January 25 will be "back to the bush" with the Super Bush Ballad Concert featuring Jeff Brown, Lindsay Butler, Keith Jamieson, Brian Letton, Anne Kirkpatrick, Reg Poole and many more.
Thursday January 26 will be the traditional Australia Day celebration concert.
Friday January 27 will be the regular Toyota Concert For Rural Australia raising funds for the Glenn McGrath Foundation.
Saturday January 28 will be the Toyota Busking Championships featuring the top 10 acts selected from Boulevard of Dreams performances during the week.
Sunday January 29 will be a celebration of winners and fan favourites from the Festival including the Aristocrat Entertainer of the Year, Toyota Busking Champions, Toyota Golden Guitar Awards, Toyota Star Maker and other competition winners in The Last Roundup concert, again culminating in massive fireworks display.
"Attending the free concerts in Toyota Park is a great opportunity for musical discovery, meeting new people and really appreciating the talent we have here in Australia," Barry said.
"We have always supported, nurtured and promoted 'home grown' Australian country music talent because we have so much of it and we want everyone to experience it," he said.
Photo: park concert stars from the top... Peter Denahy compere of the Opening Concert, Aleyce Simmonds in the Family Support Evening, Star Maker Sunday, Caitlyn Shadbolt of Loud, Live & Free and Reg Poole "back to the bush".
Weblink – www.tcmf.com.au.
---
THURSDAY, OCTOBER 20, 2016
From Crooked Mountain to Tamworth
The Pigs are on tour this Spring/Summer trekking from the Crooked Mountain Concert in the Warrumbungles to the annual Tamworth Country Music Festival.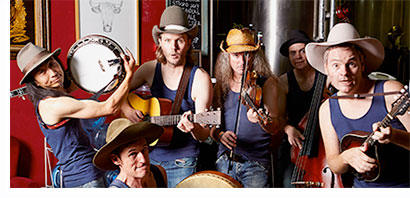 Stops on the way (if you can work it out!) include Ballarat, Bathurst, Canberra, the Gold Coast, Katoomba, Melbourne, Narooma, Orange, Shellharbour, St Arnaud and more Queensland dates to be announced.
Billed as "the misunderstood family band that play hillbilly pop and all things good" The Pigs have an impressive history spanning four albums, one EP, Golden Guitar Nominations, world tours and sore feet.
The band is known for its dynamic and entertaining live performances.
T-Bone, Stretch, Cousin Shamus, Cousin Montz and Cousin Bert are performing crowd-favourite tunes from 12 Years on the road on their way to Tamworth with double bass, acoustic guitars, mandolin, stand up drums, banjo and big bluegrass vocal harmonies.
Weblink – thepigs.com.au.
---
MONDAY, OCTOBER 17, 2016
Dixie Chicks return to Australia
Superstar country trio the Dixie Chicks will return to Australia in March next year for their first shows in more than 10 years.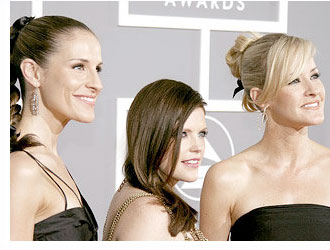 The trio is set to play a mini-tour of six concerts in Brisbane, Melbourne, Perth and Sydney plus a headline performance at the 2017 CMC Rocks Qld event.
The Dixie Chicks have 13 Grammy Awards to their credit, six Billboard Music Awards, four American Music Awards and countless Country Music Association Awards. They are a multi-platinum selling act across Australia, Europe and North America and one of only a handful of acts to have ever achieved "diamond" status in record sales surpassing the 10 million mark.
Since 1990, the trio has released seven studio albums, three live albums and a string of live DVDs.
Weblink – www.dixiechicks.com.
CMC Rocks line-up
CMC Rocks, meanwhile, have announced the full artist line-up for the 10th anniversary event.
The bill will include local stars Brothers3, Doug Bruce & The Tailgaters, Imogen Clark, Deep Creek Road, Morgan Evans, Col Finley, Adam Harvey, Kaylens Rain, Lee Kernaghan, Christie Lamb, New Zealand's Kayla Mahon, The McClymonts, Mustered Courage, Jasmine Rae, Caitlyn Shadbolt, the Viper Creek Band and The Wolfe Brothers.
In addition to the headlining Dixie Chicks, overseas acts will include Drew Baldridge, Craig Campbell, Charles Esten, Tyler Farr, Little Big Town, Kip Moore, Eric Paslay, Michael Ray, The Shires, Granger Smith and Ward Thomas.
CMC Rocks Qld 2017 will be staged Friday, Saturday and Sunday, March 24 to 27 at Willowbank, Ipswich.
---
WEDNESDAY, OCTOBER 12, 2016
New from Seleen
Seleen McAlister, winner of this year's Female Vocal honour at the Southern Stars, has released her second studio album, Follow The Journey.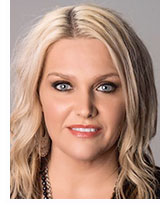 Produced by Simon Johnson and Drew McAlister, the new work caps off a hectic but successful time for Seleen who just a little over six months ago was involved in a serious car accident while touring far north Queensland and just one month ago was struck down with a life threatening infection that nearly took her leg and almost her life.
Seleen's appearances at the Mildura Country Music Festival were her first and she is looking forward to returning again in coming years.
"Mildura is a wonderful festival," she said, "bringing together the most diverse range of independent country music performers in Australia... it was an honour to perform and to win (the Female Vocal) award."
Seleen has just signed a two year sponsorship vehicle deal with Toyota and an endorsement with Australian guitar manufacturer Cole Clark as well as Australian Jewellery company Locketinn.
With a Golden Guitar kicking off 2016 and now a win at the Southern Stars, Seleen is all ready to Follow The Journey to what lies ahead.
Weblink – www.facebook.com/seleenmcalister.
---
MONDAY, OCTOBER 10, 2016
ABC signs Craig
Craig Heath is the newest artist to be signed to the ABC/Universal Music label with his first single, How Do You Do It now released and available on iTunes.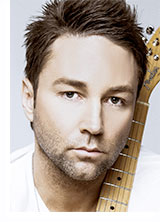 Craig's debut album Let It Ride is set for release early next year.
The single is backed by a video clip directed by Anthony Rose, who has been responsible for videos by Delta Goodrem and Shannon Noll to name a few.
Craig is a Melbourne based singer/songwriter who is a newcomer to the country music scene. Up until now his career has been spent playing in rock bands around Melbourne including recording with his own band Velvet City.
"I just gravitate toward that Nashville style of music," Craig said. "It's about the lyric telling a story from the get go and creating a musical journey for people to connect to. I love the new era of country music and artists like Keith Urban and Jason Aldean who get out there and deliver great shows.
"I am thrilled to be signed to ABC/Universal," he said, "and I am so excited about taking these songs out and playing live again. I feel like I have finally found my musical home with this album and I am so comfortable writing and performing country music – it is where I belong."
Stephen White Management, known for managing artists like Lee Kernaghan and The Wolfe Brothers has signed Craig with Steve himself saying: "I heard Craig's songs and I signed him immediately. He has a very commercial sound with great songs and I think he will be an important part of the growth of country music in Australia."

Weblink – www.facebook.com/craigheathofficial.
---
FRIDAY, OCTOBER 7, 2016
New album from Jody
Jody Direen is set to release a new album – Shake Up – in early November.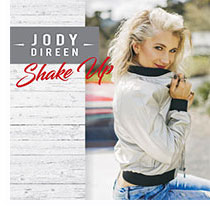 The first single from the album, Gimme The Beat, is out now.
Described as "a new sound for Jody" Shake Up will be "filled with anthems and big beats that have been influenced by '80s and '90s rock, combined with popular club synths, banjo, steel and massive country guitars" according to a spokesman for the artist..

Jody is currently touring with The Wolfe Brothers on their "This Crazy Life" tour alongsidee Caitlyn Shadbolt and Canadian star Australian-born Gord Bamford.
"The new single serves as the perfect entree to set the tone for the album," the spokesman said.
"Gimme The Beat is all about the party," Jody said. "All about stomping your feet. The song is a celebration of music and how it makes people feel."
For the album, Jody worked alongside award winning producer Stuart Stuart, who has previously been a key player in launching the sounds of The Veronicas and Sheppard.
"Stuart and Jody worked to tell a story for Shake Up from experiences with life, love and Jody's passion for music," the spokesman said. "Influences from many genres can be heard through Jody's powerful vocals as she stays true to her country roots.
Already the winner of a number of awards, including the 2015 Country Music Association of New Zealand Female Artist of the Year Award, Jody has also seen nominations for CMC Awards and has had top 10 hits in Australia and New Zealand.

Weblink – www.jodydireen.com.
---
WEDNESDAY, OCTOBER 5, 2016
ARIA finalists
The 2016 ARIA (Australian Recording Industry Association Awards) will be announced in Sydney on Wednesday, November 23.
Finalists for Best Country Album are the "self-titled" Adam Brand & The Outlaws, Cold Trail by Bill Chambers, Silos by Sara Storer, Small Town Big Shot by Fanny Lumsden and This Crazy Life by The Wolfe Brothers.
Keith Urban's The Fighter (featuring Carrie Underwood) is a finalist for the fan-voted Song of the Year award.
Weblink – www.ariaawards.com.au.
---
TUESDAY, OCTOBER 4, 2016
Tamworth Festival shows on sale
Tickets have gone on sale for a number of major shows for during the 2017 Tamworth Country Music Festival.
The Bushwackers, Carter & Carter, Tom Maxwell, Aleyce Simmonds, Felicity Urquhart and John Williamson are the latest to announce shows during Tamworth 2017. They join those already announced for Troy Cassar-Daley, Lee Kernaghan and The McClymonts.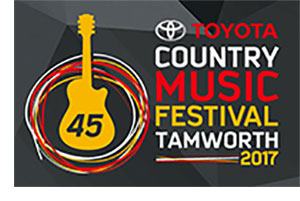 Festival Manager Barry Harley said: "The Toyota Country Music Festival is a celebration of Australian talent. Some of Australia's biggest country music stars launched their careers right here in Tamworth and we are really proud that the Festival continues to nurture the talent we have in this country."
The 2017 Festival will feature over 700 artists in 2,800 events across 120 venues in the city and surrounds and Barry says his plan is to promote as much Australian talent as he can.
"Visitors to the Festival always tell us that their favourite part is seeing Aussie talent and the array of emerging artists busking in Peel Street. That's why we try to maintain a 'home-grown' approach as much as we can."
He doesn't write off overseas acts though and says it is likely the Americana concert in Toyota Park will have such a flavour as will other shows planned during the 2017 Festival.
"We love having international artists performing here in Tamworth. It's a great way to give fans a taste of country music from around the world, and also showcase the Country Music Capital of Australia to the visiting artists," Barry said.
The 2017 Toyota Country Music Festival is expecting more than 50,000 to attend the 10 day-long event in January. The Festival kicks off on Friday January 20.
Weblink – www.tcmf.com.au.
---
SUNDAY, OCTOBER 2, 2016
Mildura winners
Allan Caswell is the big winner from this year's Australian Independent Country Music Awards announced in Mildura last night.
Allan swept the pool of awards taking home five trophies including the prestigious Independent Artist of the Year title.
His swag included Male Vocalist of the Year with Until The Hurtin' Starts, Single of the Year with Shelley's Song, Album of the Year for My Version Of The Truth and Heritage Track of the Year with One Last Muster.
Allan was also key to the win by Seleen McAlister of Female Vocalist of the Year as she took the prize with her version of the Caswell-penned On The Inside.
Group/Duo of the Year went to The Long And Short Of It with their song Two Thousand Years From Now.
Rising Star Female went to Hayley Jensen with The One while Ben Ransom was awarded Rising Star Male with Country Sky.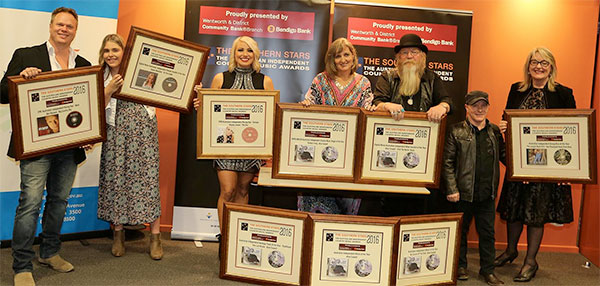 Photo: the 2016 winners (from left): Ben Ransom, Hayley Jensen, Aleyce Simmonds, Seleen McAlister, Allan Caswell and Patsy and Dave, The Long And Short Of It.
Weblink – www.milduracountrymusic.com.au.
---
FRIDAY, SEPTEMBER 30, 2016
The boy from the bush coming back to town
Lee Kernaghan, one of Australia's most prominent contemporary country music artists, is set to return to Tamworth in January with his "The Boy From the Bush" 25th Anniversary Show.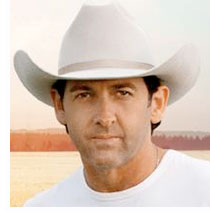 Tamworth Country Music Festival Manager Barry Harley said: "Lee is one of the all-time greats of Australian country music and there's no better place than the Toyota Country Music Festival for fans to join Lee at what will be an historic event."
Presented by Toyota, this special, once in a lifetime show will cover 25 years of smash hits and will feature surprise guest appearances by a "who's who" of Lee's musical mates and legends.
Set to be held on Australia Day, Thursday, January 26, at the Tamworth Regional Entertainment & Conference Centre, Lee's concert marks the 25th anniversary of the launch of his amazing career and the release of his first of many chart-busting hits, Boys From The Bush.
This song, from the iconic album The Outback Club, not only achieved double platinum certification, it redefined contemporary Australian country music.
This will be Lee's one and only concert performance at the 2017 Toyota Country Music Festival.
Weblink – www.leekernaghan.com.au.
---
TUESDAY, SEPTEMBER 27, 2016
8 Ball returns to Oz
Multi-awarded global troubadour 8 Ball Aitken returns to Australia for an extensive four month Blazing Blues Summer Tour, traversing five state borders and the high seas – South Pacific, Bass Strait and Sydney Harbour – armed with his self-titled compilation album, his ninth release.
8 Ball says: "I'm following my heart with the Blazing Blues Summer Tour. When I was 15, I took the two-day train journey from Cairns to Brisbane to see B B King play and his concert changed my life, it was a spiritual experience and I was overwhelmingly inspired to be a musician. Since I've relocated to America and toured non-stop, I've been exposed even more to the origins of the blues and it feels natural to me to follow that path."
The tour kicks off in Canberra at the Harmonie German Club on Friday October 14 and more than 50 shows follow from Queensland to Tasmania and beyond, including multiple performances in November at the Airlie Beach Festival of Music (International Patron), Cruisin' Country 6 on board the Legend of the Seas and the Tamworth Country Music Festival in January.
An accomplished singer/songwriter and slide guitarist, 8 Ball now lives in Austin, Texas, and has a built a solid international reputation performing high energy, 100 percent original "swamp and hurricane blues", country rock and Americana. He has also contributed to the soundtracks of high rating television shows on world wide distribution and counts bona-fide industry legends as his creative partners.
His videos, including the latest single Sleepy, She's Going to Mexico, I'm Going to Jail, Girl In A Million, Seven Bucks An Hour In A Chicken Suit, Shut The Front Door and Yellow Moon can be viewed at www.youtube.com/user/8ballaitken.
Weblink – www.8ballaitken.com.
---
FRIDAY, SEPTEMBER 23
Registrations open for Tamworth busking
Registrations are officially open for the 2017 Toyota LandCruiser Country Music Busking Championships that will see hundreds of aspiring musicians line the iconic "Boulevard of Dreams" in Country Music Capital's Peel Street for a shot at stardom.
The Championships are one of the Toyota Country Music Festival Tamworth's most highly anticipated attractions, with hundreds of buskers set to take part in the always hotly contested competition.
Many of those taking part will hope to follow in the footsteps of Troy Cassar-Daley, Kasey Chambers, Beccy Cole and Keith Urban who all started by busking on Peel Street, to name a few.
"A great launchpad for aspiring musicians, last year's winner Mitch King went on to be voted the Hottest New Act at the 2016 St Kilda Festival, while last year's people's choice award winner Goldheist recently released her single and music video Far Away From Here," said Tamworth Regional Council Manager Events Barry Harley.
Registrations are currently open online at www.tcmf.com.au/busking, with 10 finalists to be named during the festival from January, 20. Finalists will perform in Toyota Park on Saturday, January 28 and major winners will be announced on the night.
All those taking part also have the chance to share in more than $5,000 in cash prizes plus an opportunity to perform at The Last Roundup on Sunday, January 29 in Toyota Park, and a guest appearance the following year on the Opening Concert in 2018.
 "It's one of the most vibrant and exciting parts of the Toyota Country Music Festival Tamworth and is an ideal springboard for up-and-coming country musicians or those who just want to perform music at Australia's biggest music festival," Barry said.
The event is sponsored by Toyota and supported by The Northern Daily Leader.
---
THURSDAY, SEPTEMBER 22, 2016
Zac Brown Band in Australia
Already announced as a headline act for the 28th annual Bluesfest in 2017, three-time Grammy winners the Zac Brown Band can will take the stage for two special shows in Melbourne and Sydney in April.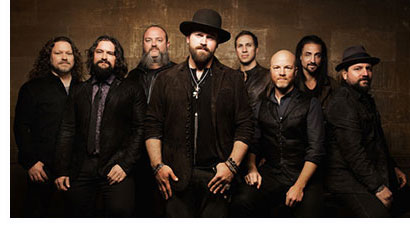 Returning to Australia two years on from their ground-breaking debut Antipodean tour, the Zac Brown Band will play the Margaret Court Arena on Wednesday April 19 and the ICC Sydney Theatre on Friday April 21.
"Zac Brown and his band of nimble-fingered shredders never shy away from taking risks and don't back down from broadening an already exceedingly eclectic sonic palette," said Rolling Stone magazine.
Described as one of the most prolific acts in the world, the Zac Brown Band has earned an historic series of 15 number one hit US radio singles and is only the second act to top both the country and active rock formats.
Their latest platinum-certified album Jekyll + Hyde marks the band's fourth consecutive number one debut on the Billboard 200 chart. With three platinum-selling albums, Uncaged, You Get What You Give and Jekyll + Hyde plus the five times platinum The Foundation, along with their 2013 project The Grohl Sessions Vol. 1,  the band has sold more than 25 million singles and eight million albums to date.
Weblink – www.zacbrownband.com.
---
WEDNESDAY, SEPTEMBER 21, 2016
Keri recognises International Peace Day
Australian country artist Keri McInerney is part of a "global choir in the cloud" who accepted an invitation from Kate Ceberano to record a version of Waltzing Matilda in the name of International Peace.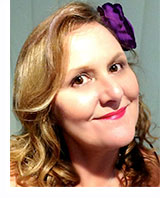 Released for International Peace Day today, September 21, the recording features 200 artists "in the cloud" as a way to create a wave of positivity for world peace.
"I am very thrilled," she said. "I was selected to sing some of the backing vocals and harmonies on this track and have to say it was an exciting and wonderful project to be involved in.
"The song was selected to represent this important message at international level and along with my co-singers and Kate, we are just standing so proud and tall today."
Our recording has gained AirPlay and sales all over the world with funds raised for UNICEF. Participants came from 24 countries to record the project Australia, Brazil, China, Ethiopia, France, Germany, India, Ireland, Israel, Italy, Japan, Macedonia, Malaysia, Mexico, Netherlands, New Zealand, Phillipines, Portugal, Russia, Scotland, South Africa, the UK, Ukraine, the USA and Uzbekistan.
Click the link below listen and look, support and share…
Video link – https://www.youtube.com/watch?v=EBlWDLevRiY
The recording can be downloaded from the following sources…
iTunes http://apple.co/2aEveYn
CD Baby http://bit.ly/2cwTJGY
Googleplay http://bit.ly/2cL4DZy
---
TUESDAY, SEPTEMBER 20, 2016
Nominations open for 2017 Queen of Country Music Quest
Nominations for the 2017 Queen of Country Music Quest have opened with local Tamworth businesses and community groups urged to get involved in the event that's been supporting local women since 1984.
This year, the Quest has been given an added boost with the announcement it will be run by the Tamworth branch of international female advocacy group Zonta, which empowers women through service and advocacy.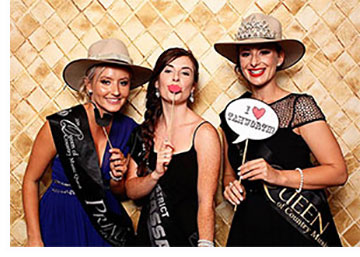 Tamworth Zonta Club President Deb Maes said she was excited about taking the Quest forward.
"The club is committed to expanding the Quest and are joining collaboratively with others in the community so the Quest can be an even more valuable experience for entrants, sponsors, employers and the whole community," Deb said.
"Now in its 32nd year, the Queen of Country Music Quest empowers young women from the Tamworth region to develop important personal and professional skills like public speaking, networking and community service."
Nominations close September 30, and are open to women aged 18-35 years who must be nominated and sponsored by their employer, a local business or community organisation to get involved.
All Quest nominees will receive professional development in October and November including workshops on etiquette, grooming, personal presentation, media training, confidence coaching and a six-week public speaking and leadership course from Tamworth Communicators Toastmasters.
In December, 15 Quest finalists will be named, then officially "sashed" at the Tamworth Country Music Festival Opening Concert on Friday January 20. These finalists will act as advocates of the Tamworth Country Music Festival and also of Tamworth as a destination of choice in NSW.
The major honours – Queen and Princess of Country Music – will be announced at a gala dinner at the Tamworth Jockey Club on Friday January 27.
The winner will be awarded the major prize, which this year is a trip to Tamworth's New Zealand sister city Gore where she will represent Tamworth at the Gore Country Music Festival.
Both the Queen and Princess will be ambassadors for Tamworth and the region throughout 2017, spending the 12 months involved in a range of high-profile civic and community events, guest speaking engagements and corporate and festival functions.
Last year's Quest Winner Madeline Lang encouraged local women keen on personal and professional development to seek nomination from their employer or community group.
"The Quest is a unique experience and I would absolutely encourage anyone who is interested in personal development to get involved. It's also a great chance to learn new skills, gain professional and personal confidence and make some good friends along the way," Madeline said.
Entrants must be available to attend all scheduled events throughout the Tamworth Country Music Festival and later events throughout 2017.
Photo: the reigning Queen of Country Music Maddy Lang, Princess Dominique Judd and Miss Congeniality Adina Hanley.
---
MONDAY, SEPTEMBER 12, 2016
Michael and Allan collaborate
Michael Carpenter has released a "surprise" new single and video, a duet with co-writer Allan Caswell, Back When I Was Older.
Sydney based Michael releases the single to radio today and is also in the process of making it available on digital services.
The pairing came about as a result of the regular songwriting sessions Michael and Allan have been undertaking throughout the year, resulting in a stockpile of "great material", with no immediate outlet.
A recent conversation between the two discussed the idea of starting a project together, but as both have recent releases, it didn't seem viable.
 "We came back from lunch after basically talking ourselves out of doing a project together and wrote Back When I was Older almost straight away as a clear duet," said Michael.
"At that point it seemed like fate was telling us the time was right."
They started recording their lead vocal parts with multi-instrumentalist Michael handling all of the musical content over the next few hours.
The track is described as "a rocking Australian country track" discussing the invigorating and confusing nature of getting a little older.
"Allan and I both feel like we're liberated by our experiences as 'men of a certain age'," Michael said. "Everything used to be so serious and had so much 'importance'. Now we both seem to be having a lot more fun with our careers in this crazy music world. It's made us feel young again!"
Michael has had a busy year. Apart from his work as an in-demand record producer at his Love Hz Studios, he released a guitar pop solo album called The Big Radio early in the year, following that up with his alt  country project The Cuban Heels and their new album Ain't Nothing Left To Say.
He's also part of the new country combo The April Family who are in the final stages of recording their debut album with two successful singles under their belt in 2016.
Allan Caswell needs no introduction. With seven Golden Guitar awards to his name, he's no stranger to the Australian Country Music scene. He's recently released his new album 50 Years In Oz celebrating his long career as a vocalist and prolific writer.
He recently broke his own record for the number of songs recorded in a single year... Back When I Was Older being number 54 for 2016.
Michael and Allan are now in discussions about the viability of turning this one off single into a full-length album project.
"One step at a time. Let's see how the single goes first!" Michael said.
---
FRIDAY, SEPTEMBER 9, 2016
Suzannah heads to Nashville
Suzannah Espie, one of Australia's most recognised songwriters, has been performing a mix of country, soul, blues and pop since she first took to the stage with her alt country pop band GIT in 1997.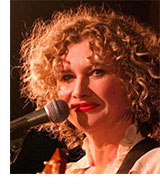 And this September she will be heading to Nashville as part of the Sounds Australia contingent of Australian artists to AmericanaFest, appearing at showcases at some of Nashville's most iconic venues alongside Jordie Lane, Shane Nicholson, The Yearlings and more, from September 20 to 25.
Suzannah says she is thrilled to return to a place she cites as a spiritual home of the music she loves and heavily influences her writing. As well as performing, she will be involved in co-writing ventures and panels that run for five days as part of the conference, building networks and opportunites to tap into new markets.
Suzannah's latest album is Mother's Not Feeling Herself Today which tackles the subject of motherhood.
"It's a sumptuous and ornate affair that isn't afraid to venture into the dark, fear-wracked corners of the parental experience," said a spokesman for the artist.
"The country soul sound of her music perfectly channels the emotion in her songs with great weight and sensitivity from traditional country to fragile folk. The standout of many highlights is the blues gospel feel of I'm Sorry featuring a 13 piece choir that includes some of Melbourne's finest female singer/songwriters."
---
TUESDAY, SEPTEMBER 6, 2016
New from Phil
New Zealand Country Music Association of New Zealand Male Artist of the Year Phil Doublet has  released a new single, Keep You Hangin' 'Round.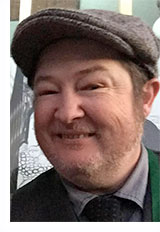 The song is described as a catchy country anthem setting the scene for a summer to remember.
"Phil interprets the euphoria of discovering new love and being hooked in every way," said a spokesman for the artist. "With catchy guitar work, his new feel-good song will certainly be beside you while driving down the highway of life."
After the 2013 release of his first album Stone & Wood, which earned him the 2014 Male Artist of the Year title, the Christchurch singer/songwriter is set to release his second full-length recording, Endless Highway.
One of New Zealand and Australia's most respected instrumentalists, Phil is has been known predominantly as a member of Luke O'Shea's Medicine Wheel band having performed for many years with the star, including at the Golden Guitar Awards in 2014 when Luke won with The Drovers Wife.
Phil is also a member of the Ranchsliders a much loved Christchurch band.
"Above all he is also an amazing writer and outstanding artist in his own right and the quality of both his album Stone & Wood and now his sophomore album Endless Highway shows what this greatly talented artist can present in a stunning body of work."
Weblink – www.phildoublet.com.
---
MONDAY, SEPTEMBER 5, 2016
Deni Ute Muster turns 18
The popular Deni Ute Muster is celebrating its 18th year this year with what organisers say will be the biggest Muster yet.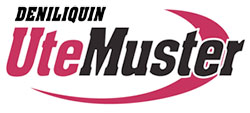 The October long weekend event is described as the ultimate bucket-list destination for music, utes and the AFL Grand Final with more than 100 separate on-site attractions for all the family to enjoy.
Officially kicking off on AFL Grand Final eve, the world record event will be opening the camping grounds from noon Thursday so ticket holders have an extra night on the Plains and wake up on site ready for the day's entertainment which will include a special breakfast event in the main arena which the organisers will be announcing shortly.
Renowned for its atmosphere and diversity, organisers are thrilled to have international country superstar Keith Urban headlining Friday night's festivities. Supporting Keith on the main stages will be Catherine Britt, Troy Cassar-Daley, Christie Lamb and John Williamson. The Day Stage keeps the music playing throughout with artists including James Blundell, Billy Bridge, the Iain Archibald Band and Rebecca Lee Nye.
Saturday's entertainment includes the AFL Grand Final on the big screen and Day Stage performances from Brigginshaw, Missy Lancaster, Mick Lindsay and Hayley Marsten before the Main Stages kick off the evening's celebration with Adam Brand & The Outlaws, Busby Marou, Deep Creek Road, James Reyne, Shannon Noll and The Sunny Cowgirls.
In addition to the music, a Muster highlight this year will be the Isuzu Ute Iron Summit – the steepest 4WD Ramp in the World.
This year has also seen a rise in entries for ute activities… the GME Circlework (up 48 percent), GME Go to Wo (up 88 percent) and the Milwaukee Barrel Race (up 78 percent).
Kate Pitt, Deni Ute Muster General Manager, said: "There is nothing like the Deni Ute Muster and nothing like what we have planned for our 18th birthday."
NSW Minister for Trade, Tourism and Major Events Stuart Ayres said the Deni Ute Muster is one of the country's premier regional events.
"The NSW Government is proud to support this iconic Australian event which promises a stellar line-up of world-class performances," he said.
"We look forward to showcasing this region to a global audience and welcoming visitors to Deniliquin later this month for a fantastic Regional NSW experience supported by our tourism and major events agency, Destination NSW."
Weblink – www.deniutemuster.com.au.
---
FRIDAY, SEPTEMBER 2, 2016
NeillyRich stepping out In Nashville
Rising star duo NeillyRich are to make their Nashville debut at the famous Bluebird Café in September during Americanafest on September 20.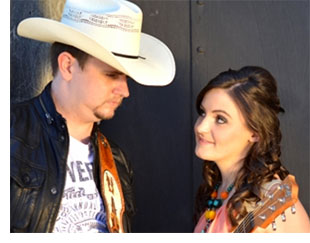 Matthew and Amelia will be traveling with the Sounds Australia contingent and playing showcase events that will also include well known Aussie acts Kirsty Lee Akers, Brad Butcher, Shane Nicholson and the Weeping Willows.
The artists were hand-picked to perform as part of the annual event with many demonstrating great potential for growth in the American market, said a spokesman for Sounds Australia.
"We could not be more thrilled with this opportunity," Amelia said. "When Dobe (Newton) contacted our manager to tell us that we had made the cut we were over the moon. It has been such a massive year for us and this just makes us excited for where we are headed beyond 2016!"
"If country music ever needed a poster couple for the Tamworth Festival's ability to bring hearts and minds together, then look no further than this dynamic duo," said a spokesman for the artists.
"As far as worlds colliding in Tamworth , these guys all but own that love story. Caught up in the excitement and energy of the 40th anniversary Festival in 2012, the two discovered their destiny was intertwined when they made sweet music together for the first time at the Australian Academy of Country music. They came to perform and left with a life-long bond.
"Now married, New Zealand born Matthew McNeilly and Kempsey girl Amelia Richards would probably best be described as the 'rough-around-the-edges' rogue and the 'beautiful rose' who tamed him. Together their musical chemistry is simply undeniable."
"We love making music," Matthew said, "but it's so tough to get a chance to perform in the USA at an event like this. As artists we are so incredibly grateful that Dobe and the Sounds Australia team present these types of opportunities. We can't wait to get on that plane!"
McNeilly Rich 2016 highlights to date include winning the New Zealand Golden Fern Award for Best Group/Duo, winning the Frank Ifield International Spur Award, achieving a UK Country Chart Number two song, being a nominated finalist for the Mo Awards, as well as supporting Kirsty Lee Akers and Daryl Braithwaite on national tour events.
The duo will be releasing a new EP in early 2017.
Weblink – neillyrich.com.
---
THURSDAY, SEPTEMBER 1, 2016
New from Sam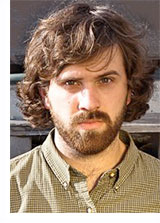 Sam Newton has released a new single titled Hold You Down.
A prolific songwriter, Sam has been writing and performing for 10 years, working within time-tested folk and traditional country and blues foundations reminiscent of Paul Kelly, Neil Young and Townes Van Zandt.
Billed as "a staple in the Australian Americana alt country scene," Sam's expressive melodies and vivid lyrics tell stories of life and death, crime and punishment, love and loss, according to a spokesman for the artist.
Born in suburban Sydney to a music-loving family, Sam knew he was going to be a musician from the very beginning. He pleaded with his parents for guitar lessons at the commencement of high school and wrote his first song three weeks later. Now at age 28, he has toured nationally four times and put out two acclaimed releases.
"Hold You Down is a deeply personal song for Sam Newton," the spokesman said. "Its lyrics come from a place of truth that songwriters often don't understand until combined with melody and chords. It speaks of emotional turmoil and the heavy burden caused by mental illness."
Weblink – samnewtonmusic.com.
---
WEDNESDAY, AUGUST 31, 2016
Sunny Cowgirls' eighth album
Country music favourites the Sunny Cowgirls (sisters Sophie and Celeste Clabburn) are back with their eighth studio album Here We Go, their first on the ABC Music label.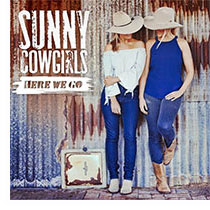 "The Sunny Cowgirls have set about spinning 12 fresh new yarns rooted in the sun-kissed soil of rural and regional Australia," said a spokesman for the duo. "It's a dedication to the working men and women who keep the wheels turning and Australia fed, overflowing with fired-up summer anthems and hymns to mateship, hard work, and the incomparable Aussie summer."
Cowboy is the first single from the album, described as "a warm slab of country fun and a sly wink to country bachelorettes everywhere".
Produced by Matt Fell, the album also features Pete Drummond on drums, Glen Hannah on guitar, Shane Nicholson on guitar and banjo, Michel Rose on pedal steel and Matt himself playing a multitude of instruments including bass, guitar and banjo.
In true Sunny Cowgirls style, Sophie and Celeste have dozens of live dates lined up Australia-wide to support the album kicking off with the Deni Ute Muster 2016.
The tour runs through NSW, Queensland and Victoria, culminating in two shows at The Longyard Hotel in Tamworth during the January country music festival.
Weblink – www.sunnycowgirls.com.

---
TUESDAY, AUGUST 30, 2016
Marie and Lachlan team up
Marie Hodson and Lachlan Bryan have teamed up for a duet release titled Back To Earth.
Dubbed Australia's "Classic Country Queen", Marie has the single on her curreent album, Chances Are. It's the third single from the work.
A Willie Nelson song, Back To Earth tells the tale of an all-consuming love that was lost.
A personal favourite of Marie's, the song was nominated in this year's Golden Guitar Awards.
Weblink – www.mariehodson.com.
---
MONDAY, AUGUST 29, 2016
Natalie releases a new single
Western Australia's Natalie Pearson has released a single off her forthcoming EP.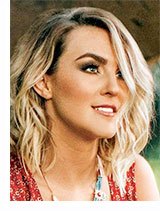 Titled Chance At Love, the single has an accompanying video clip. Natalie travelled from WA to the NSW Central Coast to film the video.
Natalie has been honing her craft in the music and entertainment scene since her early teens with Chance At Love being her debut entry into the world of music on a commercial level.
"I am so grateful that so many people in this industry have taken to my song," Natalie said. "This song is fun, joyful and full of my personality. I take chances, I love and I care. This song is just that. So i'm thrilled that people who hear so many songs every week have returned those values to me!"
Nataliehas been approached about numerous recording deals since the release of the single and is now working towards completing the full release.
"Being from Western Australia, we kind of feel cut off from a lot of the action on the Eastern seaboard. So in order to continue challenging myself, I decided to film my clips on the other side of the country. It was a great journey to make and we captured some amazing stuff. I am proud of the whole team on these videos."
Weblink – www.natpearsonmusic.com.
---
FRIDAY, AUGUST 26, 2016
New original from Ryan
Ryan Morris has released a new original single, Read Your Mind.
Ryan was born to be on the stage. With a drummer dad and singer mum, a love for music and performing was developed very early in his life.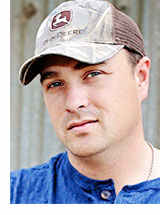 For more than a decade now, Ryan has been performing all over Australia playing gigs and events large and small, building a fan base that eagerly await his first original release.
In 2013, Ryan moved to Australia's Country Music capital, Tamworth, to focus on his music career with a bag full of song titles and a heart full of hope. Since then, he has co-written with some of the finest songwriters in the industry, including Golden Guitar winner Lawrie Minson, Steve Charles, multi-award winning songwriter Wendy Wood, Erica Sunshine Lee from the USA, Katrina Burgoyne and curren Australian Independent Artist of the year Aleyce Simmonds (among others!).
Ryan's style of country music has been described as "country music with a kick" and "crowd pleasing country rock" – both of which are welcomed by Ryan as his greatest goal is to entertain the crowd "while making the audience feel real emotion through his music."
Working closely with world-class musicians and producers Kym Beare, Michael Cole and Rusty Crook has led to the creation of Ryan's very first studio recordings.
The upbeat debut single Let Me Drive, co-written with Katrina Burgoyne, hit radio and media and quickly made its way up charts around Australia.
The new single, Read Your Mind and accompanying video by The Filmery cements Ryan's status as one of the most promising singer/songwriters in Australian country music.
Weblink – www.facebook.com/Ryan-Morris-Music.
---
MONDAY, AUGUST 22, 2016
Second artist announcement for Tamworth 2017
Planning for the 2017 Toyota Country Music Festival Tamworth is ramping up with an amazing line up of country-music stars including Camille & Stui, Graeme Connors, Paul Costa, The McClymonts and Felicity Urquhart staging shows with tickets on sale from September 1.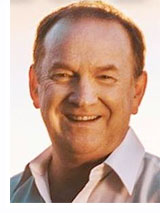 Hot on the heels of their highly successful "10 Years of Hits" tour, award-winning sister trio The McClymonts will return to Tamworth on Wednesday January 25 playing at the Tamworth Regional Entertainment and Conference Centre.
"We can't wait to get back to the Toyota Country Music Festival in Tamworth to play everyone our new songs as well as all the favourites," said Mollie McClymont.
"Tamworth is like a second home for us and we're ready to kick it up at the TRECC on Australia Day eve!"
Tamworth Regional Council Events Manager Barry Harley said the announcements "just keep coming" with so many artists keen to return to Tamworth in January.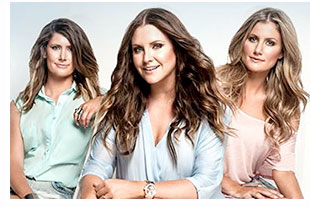 This year's Roll of Renown inductee Graeme Connors will return to the Tamworth Town Hall stage on Friday January 27 with a new show "Modern Histories", focusing on his renowned story songs.
"Also going on sale from September 1 will be Felicity Urquhart hosting "The Tamworth Opry", Willie & Roy – The Legends, Paul Costa and Camille & Stuii."
Weblink – www.tcmf.com.au.
---
FRIDAY, AUGUST 19, 2016
Ambassadors to shine a light on Tamworth
The Toyota Country Music Festival Tamworth has invited Adam Brand and Amber Lawrence to join Troy Cassar-Daley as ambassadors for the 2017 event.
Tamworth Regional Council Events Manager Barry Harley said the ambassadors would play an important role in advocating everything that is great about Tamworth, not just in January, but all year round.
"Troy is currently the official ambassador and is such a fantastic advocate for everything that Tamworth has to offer. He visits Tamworth often, but his favourite time of year is January where he loves to meet his fans and take in the atmosphere of the Festival," Barry said.
"The Festival is unique in that it caters for all music tastes and all walks of life. Families are spoilt for choice, with dedicated family zones, concerts for the kids and of course, Tamworth's award-winning playgrounds.
"We have invited Amber Lawrence on board as our Family Ambassador, which is such a great fit. We are planning on the largest ever family zone which is dedicated purely to family fun," Barry said.
"Amber has recently released her Kids Gone Country album which has been a huge success. She will return to Tamworth in January, taking the stage during the Family Support Concert in the Park and performing a headline show on Friday January 27."
Adam Brand will take on the role of Party Ambassador for the Festival, showing the world how to have a great time in Tamworth this January.
"Adam sure knows how to let his hair down in Tamworth, and is famous for his midnight gigs. We are excited to have Adam on board to show people how to party in Tamworth for one, two or ten days this January.
"With over 120 venues in the region, visitors to the Festival will have no trouble finding a place to dance the night away to some great music."
Weblink – www.tcmf.com.au.
---
WEDNESDAY, AUGUST 24, 2016
Career milestone for Kirsty Lee
When you've been performing since the age of four, won Star Maker a your first Golden Guitar by 19, you are setting the bar pretty high for the future.
This is the journey Kirsty Lee Akers has taken. But with the release of her third single off the album Burn Baby Burn, she has discovered it is her real world love that has helped her to break exciting new ground.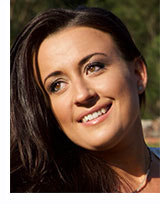 Burn Baby Burn was released on April 1 and gave Kirsty her first ARIA number one Australian country release. This was a major milestone for the now Nashville-based performer.
The third single, titled I Will hit airwaves last Friday with immediate impact. In the few days since it launched it has already provided some icing on the cake for what has now become Kirsty's most successful album.
Written about Kirsty's childhood sweetheart and now husband, the song has struck a chord with near all who have heard the track or watched the video. In only four days since release, the music video is fast closing on 100,000 views, a feat unmatched by any of her previous releases and rarely seen by an Australian artist.
"This is such a personal song to me, and I hoped that people would get the same feeling when they heard it as I had when I wrote it," she said. "But to see so many thousand comments, shares and likes on the music video has totally blown me away. I love that people can feel what I feel when I think of Jesse."
In standard Kirsty Lee Akers style, her family were a big part of the music video. With singer/songwriter husband Jesse starring in the clip and her real life grandparents playing an older version of the couple.
"It was a real family affair, so you can feel the genuine affection and love that comes across in the video. My family are such an amazing support to me and just like most things, I couldn't have done this clip without them."
Weblink – www.kirstyleeakers.com.
---
TUESDAY, AUGUST 23, 2016
New from Jeanie
Never Meant To Love You is a new single from Melbourne duo Jeanie bringing a new brand of country/pop to the music industry with a hint of folk.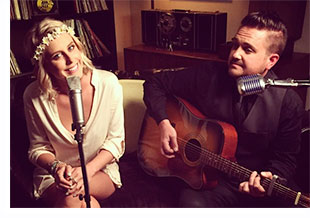 Jeanie is comprised of singer/songwriter Aaron D'Arcy on vocals and guitar and TV Presenter Olivia Phyland. The new single features Australian Independent Artist of the Year, Aleyce Simmonds.
Performing and music have always been the focus of Aaron's work. He had worked as a music composer, producer and audio engineer for various music and TV productions including many years writing for Lonely Planet.
The leading single – This Cannot Be Love, also featuring Aleyce – charted inside the top 10 on charts around Australia spending two weeks at number one on the 88.9fm chart in Country Music Capital.
Jeanie has joined forces with Aleyce again on 'Never Meant To Love You' - this time with her singing the backing vocals.
The single was written by one of Aaron's favourite songwriters, Corey Chisel and is always a crowd favourite at gigs.
Moonshine for Breakfast is Jeanie's first full album, set for release later this year.
Weblink – www.facebook.com/jeanietheband.
---
MONDAY, AUGUST 22, 2016
New from Kayla
New Zealand native Kayla Mahon has a new single, Get You Back.
Since releasing her last single New Tricks, Kayla has been keeping busy. She teamed up with Jenny Mitchell – New Zealand's Got Talent Grand Finalist – to raise funds for the Cancer Society and then with Kaylee Bell, to benefit a local play centre.
In March, Kayla added another honour to her collection, the Special Achievement Award from the annual Southland Music Entertainment Awards.
On June 1, the one-time member of The Heartleys, was invited to Nashville for the CMA Fest, an invitation that came after winning the Horizon Award at the 2015 New Zealand Country Music Awards.
Kayla performed at the CMA World GlobaLive event along with Troy Cassar-Daley, Toyota Star Maker Karin Page and Caitlyn Shadbolt.
Speaking to Kayla about this opportunity, she says: "Singing at the global live show was truly an experience I will never forget. A dream come true. I am also writing and recording over here and loving every minute."
On her return home, Kayla attended the DAG Songwriter's retreat as part of the Hats Off To Country Festival where she wrote the first of many songs to make up her upcoming debut solo album release.
Weblink – www.facebook.com/kaylamahonmusic.
---
FRIDAY, AUGUST 19, 2016
New from Rob & The Family
Rob Imeson is a singer/songwriter from Yamba on the North Coast of NSW. He has been playing music for the last six years solo and more recently with his family band, The Family Tree.
Accompanied by his wife Amy and three young children, Joel, Molly, and Charlie, Rob has released a new album, Mountains Of Memories, full of songs inspired by road trips the family had had around Australia in 2009 and 2015.
The new single from the album, Like Johnny Loved June, is the only duet Rob has written thus far in his career and is a love song inspired by the late Johnny Cash and June Carter.
"I wanted a song to sing with my wife Amy. She has the sweetest voice and I wanted others to hear it besides the people who see us perform regularly. The song came quickly after staring at a poster of Johnny and June singing together on stage in their later years, both looking so happy together.
"I love the slow waltz timing of old country songs – that was another element I wanted to bring to the album. I hope it's not the only duet we get to sing together!"
Rob has been recognised for his songwriting by being a recipient of John Butler's Seed Funding in 2009, as well as by other artists covering his songs, like The Bushwackers, who recorded Rob's Easy Money on their latest album.
Weblink – www.facebook.com/robimesonmusic.
---
THURSDAY, AUGUST 18, 2016
MO winners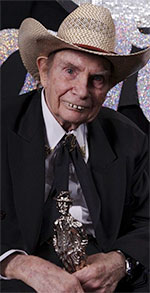 It was a big night for country music at this year's "MO" Awards announced in Sydney last night.
Col Hardy and Chad Morgan shared the award for Male Country Performer from fellow finalists Troy Cassar Daley, Rex Dallas, Wayne Horsburgh and Snowy Robson.
Jean Stafford was named winner of the Female Country Performer title from fellow finalists Kirsty Lee Akers, Kel Anne Brandt, Beccy Cole, Clair Hayes and Melinda Schneider.
Roadhouse was named Country Band of the Year from fellow finalists The Bushwackers, Lonesome Train, The McClymonts, Neilly Rich and Rough Diamonds

Special Lifetime Achievement recognition was awarded posthumously to Slim Dusty, the honour accepted on the
night by Joy McKean.
This year's staging of the "MO" Awards at the Canterbury-Hurlstone Park RSL Club was the 40th.
Photo: Chad with hios "MO" Award.
Weblink – www.moawards.com.
---
WEDNESDAY, AUGUST 17, 2016
Sami returns from Canadian tour
Sami has returned home after a six-week Canadian Tour which has been re-booked and extended for 2017.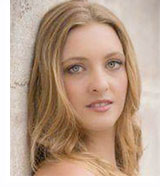 At only 20 of age, Sami has sung in many parts of Australia doing two to three shows every weekend, selling almost a thousand copies of her album Every Passing Minute and touring New Zealand and Canada since entering the music industry as a full time professional at 18.
Just before leaving for Canada, Sami released her latest single I Just Want To Love You which scored chart hits, including the iTunes charts at number five.
"A huge thank to ALL the radio station presenters continuing to play this song," said a spokesman for the artist. "We know there are many out there who have watched Sami grow, she is so grateful for your on-going support of her music career.
Weblink – www.facebook.com/SamiCookeMusic.
---
TUESDAY, AUGUST 16, 2016
New from Paul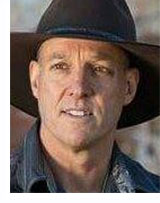 Progressing to the blind auditions of Channel 9's "The Voice" re-lit Paul Crowder's passion for country music after an extended break to focus on love, life and family.
Now Paul has announced the release of a new EP, From The Heart, produced by well-renowned producer Simon Johnson on the Central Coast – billed as a collection of heartfelt original songs with a strong focus on family.
The first single from the EP is Little Steps, written by Paul about the steps that needed to be taken in order to maintain a healthy and lasting marriage.
"There is also a message for new couples within the storyline that we can't have all that we want 'yesterday'," Paul said. "That the best things in life are worth working hard and fighting for."
Weblink – www.facebook.com/littlesteps.66.
---
MONDAY, AUGUST 15, 2016
New from Hayley
A new release for Hayley Marsten is the single If You're Gone, taken from her debut EP Even.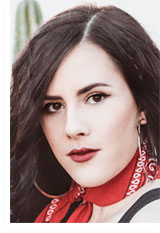 Hayley has been described as a "country music sass goddess" by MusicIsMyMuse.com. The Gladstone born and raised songstress launched her debut EP produced by Bill Chambers in 2015 with two sold-out launch shows.
Her own unique musical and songwriting style of "modern country and western" is inspired by "strong women of country", according to a spokesman for the artist, "taking the lead from the likes of Brandy Clark, Loretta Lynn and Kacey Musgraves, adding her own spin of wit, sass and honesty into her lyrics."
"The song, like all the songs on Even are about getting even," Hayley said. "But the getting even part of If You're Gone is walking away from someone who won't put you first or treat you right."
Weblink – hayleymarsten.com.
---
FRIDAY, AUGUST 12, 2016
New from Rachael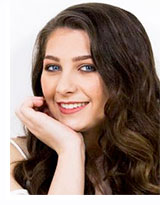 Rachael Fahim follows up her number one iTunes hit Say It with Rope, "a song of empowerment, hope and confidence" which Rachael calls "a symbolic song that can mean so many different things to different people, no more walking on egg shells, feeling trapped or helpless."
Rope, produced by Andrew Cochrane, was released on Wednesday on iTunes.
The music video for the new single was shot by director Duncan Toombs on the NSW Central Coast with the main location being Bulbararing Lagoon.
"To me, this video encompasses my growth as an artist," Rachael said. "It's a little darker and deeper than Say It but still has that authentic message to it. We decided to predominantly shoot the video outdoors in the middle of winter in a lagoon. Safe to say my feet are still recovering, but the results totally worth it."
Rachael has spent the past 12 months writing for her debut EP and says, "songwriting for the EP has been an incredible experience, I have connected with some remarkable artists across not only country but other genres to really develop my sound and tell my stories."
Weblink – www.rachaelfahim.com.
---
WEDNESDAY, AUGUST 10, 2016
Missy ebuts at three on ARIA Country Chart
Australian country singer/songwriter Missy Lancaster has released her EP through Sony Music Australia and it rose to number three on the ARIA Country Albums Chart after only its second week in.
Missy travelled to Nashville in October last year to write and record the EP with acclaimed songwriter and producer Lindsay Rimes. The end result was a mix of songs co-written by Missy including Don't Wanna Say Goodnight (written with Morgan Evans) and songs from some of Nashville's top songwriters.
The video for first single, That's What I'm Talking About, is also out now.
Weblink – www.missylancaster.com.au.
O'Shea back in Oz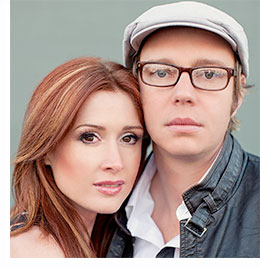 Multi-award winning Nashville based Australian duo O'Shea return to Australia shortly for a series of promotional appearances and shows.
O'Shea will appear at the southern hemisphere's biggest rodeo event, the Mount Isa Rodeo from August 12-14 as hosts of the event's global social media telecast. More info at: www.isarodeo.com.au/surprise-international-stars-bound-for-isa-rodeo.
O'Shea then head to the Gympie Muster where they appear as one of the festival's headline acts, before performing a special show at The Basement in Sydney on Wednesday September 7.
O'Shea's acclaimed single The Truth Walks Slowly (In The Countryside) with Midnight Oil's Rob Hirst is gaining chart success.
Weblink – www.therealoshea.com.
---
TUESDAY, AUGUST 9, 2016
The April Family
The April Family has followed up its successful debut single 1943 with You're Someone That I Never Knew.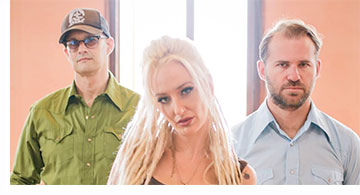 The debut single reached number two on the iTunes Country Chart and received widespread airplay all around the country and on the Country Music Channel.
A new alt country combo from Sydney, The April Family features acclaimed singer Kylie Whitney, lead guitarist and backing vocalist Casey Atkins and multi-instrumentalist Michael Carpenter.
The band's sound is described as "Fleetwood Mac meets the Dixie Chicks".
Or, in other words, "organic and authentic country music with a lean towards classic West Coast American sounds."
You're Someone That I Never Knew is described as a classic sounding country pop track with lots of twangy guitars and Hammond organs and the ensemble's signature three part harmonies supporting Whitney's vocal...
"Telling the story of our hero's realisation that," as writers Carpenter and Whitney explain, "she was better than he ever was to her. In fact, she feels like she never really knew him at all!"
Weblink – www.facebook.com/theaprilfamily.
---
FRIDAY, AUGUST 5, 2016
Kasey announces new EP
Kasey Chambers has announced the release of a new EP with a new album – Dragonfly – set for release next year.
The first two tracks on the EP were recorded by Kasey at The Sing Sing Sessions and produced by Australian music songsmith Paul Kelly, while the final two tracks are from The Foggy Mountain Sessions and were produced by Kasey's brother, Nash.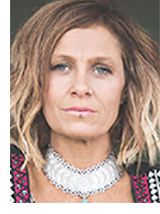 One of the tracks on the EP is Ain't No Little Girl (the title track) while a second – If We Had A Child – is a duet with Keith Urban.
The double disc will be launched and premiered during Kasey's performance at The Gympie Muster on the August 26 and is available to pre-order now.

Kasey has 11 ARIA Awards, 22 Golden Guitar Awards and 10 APRA Awards under her belt, holding the record for the highest awarded solo APRA Songwriter in Australia across 10 studio albums.
The forthcoming release is particularly meaningful for Kasey after her recent vocal surgery, particularly the title track. "My voice has a new found strength in it since surgery in May last year but I think even more of the strength has come from a power within myself personally that is then projected through my voice in this song," she said.
"I can honestly say I have not felt a connection as strong as this to a song since writing The Captain. Ain't No Little Girl is now as much a part of who I am as anything in my life.
Since Bittersweet, I've been writing and gathering stories for my next album but the moment I wrote and started playing Ain't No Little Girl live, I knew it was the glue that would hold my next musical journey together."
Not content with announcing the release of her EP, Kaseyhas also announced her next studio album, Dragonfly, will be delivered on January 20. Both the album and EP feature cover artwork designed by iconic Australian artist David Bromley and comes in two parts over two CDs.
Weblink – www.kaseychambers.com.au.
---
THURSDAY, AUGUST 4, 2016
Mates Muster support at Gympie
The charity Mates4Mates, which supports wounded current and ex-serving Australian Defence Force "Mates" and their families, will be "boot scootin'" at the Gympie Music Muster this month in a bid to raise awareness about services for Defence personnel and veterans living in regional areas.
Mates4Mates CEO Simon Sauer said the four-day festival would provide a powerful opportunity to ensure country communities are aware of the support available for their service men and women.
"Regardless of where you live, the veteran community spreads right across this country and we want all our Defence personnel to know that Mates4Mates is here to support them," he said.
"Mates4Mates isn't just about healing physical wounds or PTSD (Post Traumatic Stress Syndrome), it's about building a community where you can enjoy the camaraderie of like-minded people and form lifelong friendships.
"Music is a universal language and it brings people together, which is why the Gympie Music Muster is such a perfect opportunity for us to tell the story of our service Mates and what the public can do to support them," he said.
The four-day music festival has chosen Mates4Mates as its official Charity Partner for the 35th anniversary of the iconic Queensland event.
Last year, more than 23,000 revellers attended the festival and, this year, country music legends Troy Cassar-Daley, Kasey Chambers, Beccy Cole and John Williamson are expected to bring in even bigger crowds.
Having toured as a performer for Australian troops on overseas operations a number of times, Beccy Cole, who is this year's Muster Ambassador, was delighted when Mates4Mates was announced as Charity Partner.
"I've always admired our Aussie troops who fight to keep people safe and I'm so stoked to be a part of this partnership with Mates4Mates," Beccy said.
"These people give up so much helping people all around the world, and I want to make sure their story is heard. So if you see Mates4Mates at the Muster this year, pitch in and donate, because that funding goes towards looking after people who've sacrificed so much to make sure we have a safe, happy country."
As Australia's largest charity festival since 1982, the Gympie Music Muster has raised more than $15 million for Australian charities.
The Muster runs from Thursday to Sunday, August 25 to 28 at the Amamoor State Forest Park, two hours north of Brisbane.
Donations can be made to Mates4Mates when buying tickets to the festival online at www.muster.com.au.
---
WEDNESDAY, AUGUST 3, 2016
Greg's emu runs!
Run Emu Run is the latest release from Country Music Capital's Greg Williams.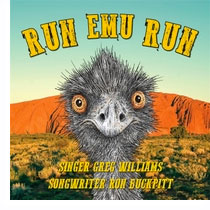 Described as a "dark comedic song in country music styling... a simple fun/tragic story wrapped in a toe-tapping musical arrangement that "begs" the listener to sing the hook "Run Emu Run".
The goes something like this... a few too many drinks for Farmer Brown, hungry for the taste of Emu soup, and a few dogs that he thought should have caught that emu easily, but no, not to be outrun or outfought - our emu.
Sung, produced and engineered by Greg, the song was written by Tamworth accountant and songwriter Ron Buckpitt.
"Please note: No emus were injured in the writing and/or recording of this song," said Greg, "but the same can't be said for the dogs or Farmer Brown!"
Run Emu Run can be previewed and/or downloaded here.
---
TUESDAY, AUGUST 2, 2016
Hurricane Fall release Love Her Right
Country Music Capital originated band Hurricane Fall have released the second single from their debut EP.
Love Her Right is the follow-up to the first single, Levis, which hit number two on the iTunes Country chart.
Tamworth-born-and-raised and now based in the coastal country hot-spot of Newcastle, Hurricane Fall is Lachlan "Dusty" Coffey on skins and percussion, Pepper Deroy on bass, lead guitarist Jimmy Hick and guitarist Jesse Vee.
One of the band's earliest support slots saw them backing Canadian country luminary Codie Prevost at 2015's Tamworth Country Music Festival. They've since supported local star Troy Kemp and played festivals everywhere from Tamworth to Ariah Park to the Mount Cattleman Festival in Melbourne.
The boys play The Gympie Muster in late August and have just been added to perform with Baby Animals, Status Quo and host of Aussie big names on Rock the Cruise 2017.
"Just as a Landcruiser or Ford pickup needs a pair of working headlights to guide it onward as it thunders down a dark road while the needle nudges 100, Hurricane Fall's unique sound is piloted by not one but two lead singers: Jesse and Pepper," according to a spokesman for the band.
Hurricane Fall had a huge Tamworth Country Music Festival this year, closing out the festivities as one of the annual country meet's most talked-about live acts – selling more than 300 CDs in the process.
It's a towering achievement in the context of a festival featuring hundreds of artists playing across dozens of venues around the clock.
Weblink – www.hurricanefall.com.
---
MONDAY, AUGUST 1, 2016
First Tamworth 2017 announcement
It doesn't get better than Tamworth in January and the 45th annual Toyota Country Music Festival is gearing up to be one of the best Festival's yet.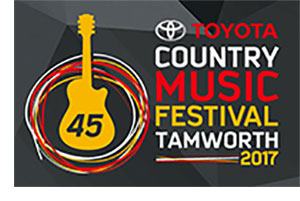 In the earliest ever announcement from Tamworth Country Music Festival HQ, a star-studded line up, beginning with country music super star and ambassador to Tamworth Troy Cassar-Daley returning in January, playing his "Celebrating Australia's great Showmen and Women" show with tickets on sale from today.
Troy stole the show at the 2016 Golden Guitar Awards taking home five Golden Guitars from seven nominations including Male Artist of the Year, Album of the Year, Heritage Song of the Year, Song of the Year for Freedom Ride and Single of the Year with Take a Walk in my Country.
His Tamworth show is always the highlight to start his year and with a surprise guest list, 2017 will continue that spirit as friends join Troy on stage to celebrate our country's trailblazers.
Troy is already on the countdown telling Festival organisers "if you love country music, you just can't miss Tamworth in January. When I drive into Tamworth it always feels like I'm coming home, I can't wait to get back for the Toyota Country Music Festival!"
For 10 days in January, visitors Australia-wide flock to the Country Music Capital to experience one of the world's top 10 festivals. With a line-up of more than 700 artists, 2,800 events and 80 venues, Tamworth is the pinnacle event on the Australian country music calendar.
Member for Tamworth Kevin Anderson said: "This iconic Australian event delivers significant economic benefits for the region and has cemented Tamworth's reputation as Australia's Country Music Capital. We look forward to seeing the entire community come together once again to produce one of the best music festivals in the world which truly is a remarkable experience.
In exciting news straight from the Capitol Theatre Tamworth, for the first time the popular four piece bluegrass band The Pigs will perform at the premier venue in 2017.
Also at the Capitol, Roo Arcus has joined forces with the Pure Country Spectacular and Darren Coggan will perform his new solo show "The Bidgee to the Big Smoke: A Celebration of 20 Years in the Australian music industry".
Craig Power, Manager of The Pub Group which operates various entertainment venues, said: "we are excited to be able to host an eclectic range of performers over the Festival period. We really will have something for everyone."
Tamworth Regional Council Events Manager Barry Harley said the Festival celebrated all things country music and the 2017 Festival will have some "exciting new touches".
"Additional opportunities will be available for young entertainers. It's important they are given a platform to showcase their skills. The go-to for most young entertainers during the Festival has been busking, but this year we are looking to celebrate young talent and provide a dedicated stage in Peel Street which will add to the Festival atmosphere."
Festival organisers are also excited to let fans know that early bird tickets to the 45th annual Country Music Awards of Australia – the Golden Guitars – are on sale from today.
As the nation's longest running music awards concert and the most anticipated night on the Australian country music calendar, the Golden Guitar Awards promises audiences a captivating display of the best in Australian country music talent.
Weblink – www.tcmf.com.au.
---
FRIDAY, JULY 29, 2016
JW releases his favourites collection
John Williamson is set to release a four CD set of more than 50 tracks in his Favourite Collection on August 19.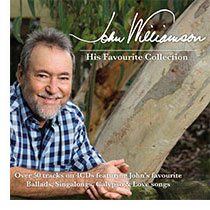 John is, without question, an Australian icon. His voice and sound are as recognisable and important to Australia as the Southern Cross is to the flag. He's performed at some of Australia's most historic and nation-stopping events, and to battlers across this vast country.
Many fans will be aware of the causes he has supported over his long career. His songs and music are simply for everyone, and now he has released a collection of his favourites.
His Favourite Collection comes with a collage of some of his favourite photos, capturing highlights over the years.
And the set includes the new song Aussie Girls, released as a limited edition for Father's Day and Christmas 2016. This ollection is available to pre-order now.
Each CD has a theme to support the diversity of John's music, including Calyspo and Tropical (humorous at times) and singalong songs, which are as much a part of John as his passion for county ballads.
John will be headlining the Gympie Muster on August 26, the Deniliquin Ute Muster on September 30 and Tweed Valley Country Roots Festival on October 2 as well as performing a number of tour dates in regional Australia (check his website for details).
Weblink – www.johnwilliamson.com.au.
---
THURSDAY, JULY 28, 2016
ASA Conference 2017
After its triumphant return in 2016, the Australian Songwriters Conference will be held again on the June long weekend in 2017 – and its expanding to five days!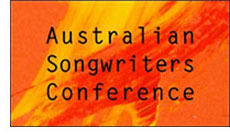 The dates are Thursday to Monday June 8 to 12. Location will be Ettalong Beach Tourist Resort, Ettalong Beach NSW.
Conference content will include Speakers & Mentors (hit songwriters and music industry execs discuss writing, publishing, production and more), seminars, talks and workshops, Publisher Song Pitching –(a unique opportunity for attendees to pitch songs directly to the Publishers - and get instant feedback!
On-Site recording and production.
The event will also provide an opportunity for live Showcases and there will be an exclusive song contest, "with great prizes".
And, of course, there will be plenty of networking going on.
Pre-registrations from 2016 attendees mean that the event is already 20 percent booked. Registrations can be made via the website noted below.
Weblink – www.australiansongwritersconference.com.
---
WEDNESDAY, JULY 27, 2016
Benn gets 10,000 views in 48 Hours
"The rockin cowboy" from Kiama – Benn Gunn – is back with a new song that shows off his love of the stunning NSW South Coast.
Benn released his new single Heavensville to radio last Friday. Shot by Klik Productions and partially sponsored by the Kiama Arts Council, the clip stars Benn and the "breathtaking" scenery that the region is famous for.
While he expected a warm reception for the hometown he loves, the singer was shocked when more than 10,000 people logged onto Facebook and YouTube over the weekend to check out the video.
"The response is amazing!" he said. "I love the South Coast. I love getting up in the morning for a surf and I love heading bush, so I was just being myself. The region is so beautiful that it sells itself. I wouldn't live anywhere else, I'm just worried that our little secret of how good it is to live here is out of the bag now with this clip!"
Weblink – www.benngunn.com.
---
TUESDAY, JULY 26, 2016
New from Kiara
Kiara Rodrigues has released a new single – Dear Daddy – from her highly acclaimed album He Carries Me.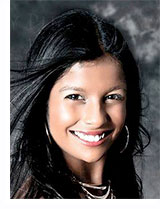 The song has touched audiences across Australia, particularly resonating with those whose fathers have passed on.
"These well-crafted lyrics allow the listener to be transported back to the many beautiful memories of childhood," said a spokesman for the artist.
"Kiara has thoroughly enjoyed hearing the personal connections that audience members establish with Dear Daddy which peaked at number four on the iTunes chart.
At just 20 years of age, Kiara celebrates 10 years this year performing country music at festivals and venues around Australia.
Kiara was the youngest artist to have ever graduated from the Country Music Association of Australia Academy of Country Music in 2006.
Weblink – www.kiararodriguesmusic.com.
---
MONDAY, JULY 25, 2016
Tamworth wins again
The Tamworth Country Music Festival has been awarded Silver at the Inland NSW Regional Tourism Awards event on Saturday night in Echuca-Moama in the Festival and Events category.
The award recognises festivals, events and exhibitions that attract 50,000 visitors, enhance the profile and appeal of the destination in which they are held and create a significant economic impact for the destination.
Barry Harley, Events Manager at Tamworth Regional Council said he was thrilled with the award.
"This is recognition of not only many months of hard work by the events and marketing team, but also of great collaboration with the multiple stakeholders that make our festival a winner," he said.
"The festival injects approximately $51.6 million into the Tamworth region's local economy and it is that support of various businesses in our community that helps to make it so successful.
"Entering the Inland NSW Tourism Awards is not only a great way to showcase the festival to our peers, but it is also a way we can benchmark our performance so that we can raise our standard and provide a more fulfilling experience for our visitors each year.
"The Toyota Country Music Festival Tamworth celebrates its 45th year in 2017, a major milestone for such an iconic event. It will run officially from January 20 to 29 and will showcase the best in Australian country music talent and also provide an avenue to promote the Tamworth region as a must visit destination year-round.
"We are adding some exciting elements to the Festival next year and we can't wait to showcase Tamworth!" Barry said.
Tamworth Regional Council will now enter the 2016 Toyota Country Music Festival Tamworth into the NSW Tourism Awards. The winners will be announced at a gala event in November in Sydney.
Weblink – www.tcmf.com.au.
---
FRIDAY, JULY 22, 2016
A double act for Brendan and Pete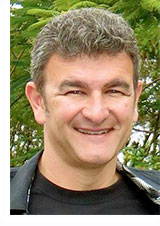 Brendan Smoother and Pete Denahy have teamed up to record and release the Burrumbuttock Hay Runners as a tribute to the community project founded by Brendan "Bumpa" Farrell who take donated hay to drought affected farmers in Australia.
Brendan does the singing and put together the associated video clip while Pete provides some rollicking musical backing.
After receiving John Williamson's Mallee Boy album on his 16th birthday, Brendan fell in love with country music, a love that would lead to learning guitar and eventually writing his own well-crafted songs.
In the late '90s, Brendan took the step into the recording industry with a two track single that would score him two North Coast Entertainment Industry Dolphin Awards.
After a break, Brendan is back, saying "I never intended to give music away, It just went on the back burner as I became busy with life; work, children, a mortgage, etc.
"Before I knew it, a decade had passed. In 2012, I decided to make a concerted effort to resume songwriting and the result has been like a wonderful rekindling of an old flame."
The timely new single Burrumbuttock Hay Runners was penned by Brendan to bring light to NSW Farmer Brendan Farrell's initiative in creating the longest truck convoy in history, travelling all the way to the top of Queensland, delivering hay to drought stricken farmers.
Weblink – www.facebook.com/brendan.smoother.
---
THURSDAY, JULY 21, 2016
Codie set for Auatralia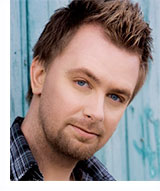 Canadian country star Codie Prevost is about to board a plane bound for Australia for his third tour down under.
Codie is scheduled to perform from Thursday August 25 to Sunday September 4. All of his tours have been within an 18 month period and included appearances at the Tamworth Country Music Festival and the 2015 Plantation Music Festival.
This time round he will be appearing at one of Australia's most prestigious country music festivals, the Gympie Music Muster with stars including Troy Cassar-Daley, Kasey Chambers, Adam Harvey and The McClymonts.
After his Gympie performances, Codie will be partnering with Australian duo Brigginshaw for an Australian East Coast Tour that includes stops in Brisbane, Caloundra, Newcastle, Sydney and Tamworth.
Weblink – codieprevost.com.
---
TUESDAY, JULY 19, 2016
The Bakersfield Glee Club
Melbourne's Bakersfield Glee Club has worn a groove between inner city venues and pubs (and a few far-flung festivals) playing barroom classics and honky tonk for audiences crying out for traditional country sounds and songs.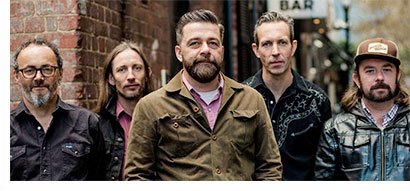 Now counting more years together than members and releasing their third album, Where My Heart Broke, TBGC has tapped renewed energy for "the golden era of country when the genre was unmistakable".
The band draws together members from country and city, backgrounds ranging from bluegrass to prog-rock and involved in other projects but who all save something special for the simple pleasure of great country music.
Current band members are Simon Edwards, Greg Field, Darren Maxfield, Seamus O'Sullivan and Justin Rudge.
"Their original work, now at the fore, still bears the hallmark Bakersfield's greats and spans brother-genres of western swing, hillbilly and outlaw tunes – this new release is a worthy addition to that catalogue," according to a spokesman for the band.
Weblink – https://www.facebook.com/thebakersfieldgleeclub.
---
MONDAY, JULY 18, 2016
New from The Buswackers
Leave It In The Ground is the new single release by iconic Australian band The Bushwackers.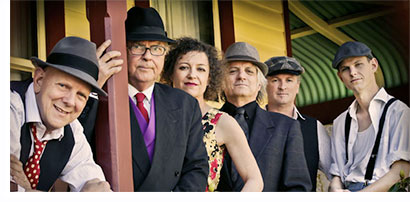 The song speaks powerfully about the relentless push of the mining companies into coal seam gas, fracking and the coal industry in general, according to a spokesman for the band.
"Communities around the world are protesting about the takeover of the farming and rural landscape to create profits for the mining and energy companies. Surely a great, innovative nation like Australia can do much better than simply 'digging it up and shipping it out' as it says in the lyrics of this song.
"The evidence of climate change is pervasive and enabling other countries to pump out pollution with our coal. This doesn't seem ethical or smart," the spokesman said.
The Bushwackers have made a living performing around the country and overseas for more than 45 years and will soon release their 24th studio album. The Bushwackers have won three Golden Guitar Awards.
Weblink – thebushwackers.com.au.
---
FRIDAY, JULY 15, 2016
Emily releases Nashville collaboration
Western Australia singer/songwriter Emily Joy has released a Nashville collaboration, Barricade (single and video), with an EP set to follow.
From Perth to Boston, Nashville to Tamworth, the last few years have been quite a journey for Emily. Her debut single Barricade is the first track off her upcoming EP, mixed, mastered and engineered in Nashville.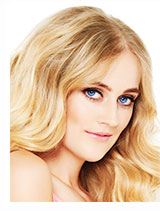 With an impressive half a million views on her YouTube channel covering classic songs, Emily's first original song is highly anticipated. Earlier this year, her cover of Dolly Parton's Jolene went viral on Facebook, reaching 1.2 million people and was also featured on Buzzfeed.
"Barricade tells the story of two young lovers heartbreak, a scenario where love simply isn't enough," according to a spokesman for the artist."Refusing to move on, they both stand at the 'Barricade' that is keeping them apart, desperate with hope their love is on the other side."
Earlier this year, Emily travelled from Perth to the Southern Highlands of NSW to work with the Golden Guitar winning Filmery team to create the Barricade music video. The clip is set in a hedge maze with drones soaring above and the beautiful Harpers mansion in the background.
Emily's musical studies have taken her around the globe to the Berklee College of Music, Australian Academy of Country Music, West Australian Academy of Performing Arts and have seen her play at the renowned Bluebird Café in Nashville. In 2016, she landed supports for country stars Kirsty Lee Akers and Jonny Taylor.
A prolific songwriter, Emily has crafted an array of songs that will make up her soon to be released self-titled EP.
Weblink – www.facebook.com/EmilyJoyMusic.
---
TUESDAY, JULY 12, 2016
Tamworth to join global TV network
Tamworth Regional Council has announced that Tamworth has been selected to join more than 50 cities around the world as BalconyTV's newest location of choice.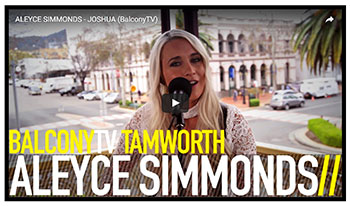 Founded in June 2006, BalconyTV is a leading daily online viral music show that features bands, musicians and other variety acts on balconies around the world.
It provides a unique global platform not only for artists but also for the location, with Tamworth now staking a place among the likes of London, Milan and Nashville.
Tamworth Regional Council Country Music Manager Barry Harley is ecstatic that Tamworth has been selected as the newest location, joining only five other Australian locations in the global network.
"Tamworth is well known in Australia as the Country Music Capital and now, slowly but surely, we are making inroads to promote this great region on the world stage.
"Council will produce a fortnightly video showcasing local and touring country-music talent which will be showcased on BalconyTV and streamed worldwide," he said.
Award-winning country star Aleyce Simmonds has been selected to host Tamworth's channel and is excited for the opportunity.
"This is such a unique initiative, particularly for upcoming artists who are trying to get a foot in the door," Aleyce said. "I'm excited to meet and interview a new artist each fortnight and show the world what Tamworth has to offer."
The Tamworth BalconyTV crew went through a selection process to ensure Tamworth is placed on the map, shooting a pilot video in April.
"It was so much fun filming the pilot and we are over the moon that we've been successful in securing a place, joining the likes of urich and Rome in promoting our country music artists," Aleyce said.
The pilot episode is now available to view by visiting www.balconytv.com/tamworth. Artists looking to be included on the channel can contact Tamworth@balconytv.com.
The initiative is supported by Tamworth Country Music Festival, Tamworth Regional Council and Tamworth Country Music Stakeholders Group.
---
FRIDAY, JULY 8, 2016
First single from Viper Creek album released
Newcastle's The Viper Creek Band have announced their new album Just Press Play will be launched at the Gympie Muster while the lead single – Rockstars – has been released to radio.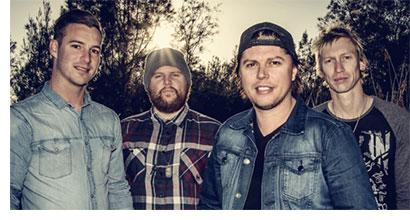 Fans can pre order the album download on iTunes and receive both the current single and the album title track as "Instant Grat Tracks". The CD is also available to order from music retailers.
The Viper Creek Band have spent the last six months in Brisbane writing and gathering songs for their second album, working with producer Andrew Cochrane.
"We are so excited to get this album out. We have been piecing Just Press Play together for over 12 months. I wanted a lot of songs on the album to reflect our live show. Upbeat and fun," said Damien Baguley.
"I think we have done that. The band and I are excited to work with producer Andrew, we wanted to create a fresh modern sound and Andrew was always top of the list of people to work with. We are massive fans of the work he has done previously and we knew he was the man to bring our vision to life."
Rockstars was written by good friend and collaborator Matt Scullion. Matt had been trying to get the song to the band for a while, before they had even met.
As soon as the band heard it, they knew it had to go on the album. Damien said: "Rockstars is an energetic tune with a rock edge that is all about a couple that go to a karaoke bar and pretend they are Rockstars. Perfect, everyone has been there, right?"
Weblink – www.thevipercreekband.com.au.
---
THURSDAY, JULY 7, 2016
Karrie releases debut single
Eighteen-year-old singer/songwriter Karrie Hayward has released her debut single and video, Elijah.
The "summer soaked song" is described as "the perfect introduction of the big things to come from this up and coming songstress", inspired by a guitar riff Karrie had discovered and a line that sparked her attention which captures the true essence of life and how good it is, according to a spokesman for the artist.
Karrie says: "It is basically about celebrating life and all things human whether they are good or bad."
Elijah was recorded and produced by ARIA Award and Golden Guitar winning prodcuer Matt Fell and co-written with Glen and Kaylee Harrison from brother sister duo Kaylens Rain.
"Karrie's music blends the best parts of country, blues and alt genres, to create her own unique sound," the spokesman said.
"I listen to lots of artists across multiple genres," said Karrie, "I'm drawn to smooth vocals and rich blues inspired guitar riffs and as I'm from the Whitsunday's Coast I dig coastal mellow vibes."
The video for Elijah was directed and produced by Josh Favaloro of The Filmery.
"We shot the video in two locations, both in Newcastle. The first was this old run down hotel in the centre of town. When you walked in the building, furniture and pigeons were everywhere. Surrounded by broken glass windows and high ceilings, the film crew captured the perfect natural light.
"The second location was at sunset in Catherine Hill Bay. From there, we climbed down a cliff and walked further down the beach to find a beautiful spot among the rocks, looking out onto a wharf. Josh did a great job and the video has come up a treat."
Karrie is now working full time as a musician, touring around Queensland, writing and preparing for more recording in the near future.
Weblink – www.karriehayward.com.
---
WEDNESDAY, JULY 6, 2016
New from William
Ahead of his extensive Australian tour with fellow songwriter Claire Anne Taylor, William Crighton has released 2000 Clicks, the second single from his forthcoming self-titled debut record.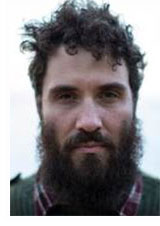 The song illustrates William's literary approach to lyricism, according to a spokesman for the artist. "The stirring track explores ideas of fate and free will, the ways in which we navigate the everyday chaos of life and either get caught or evade the challenges it throws at us.
"The scene is set with the first line '2000 Clicks from the Queensland border, lying in a ditch out west of Wagga."
It's a story from growing up out in the Riverina, William said. "We humans seem to suffer from the 'grass is greener' syndrome. Sometimes it is, sometimes not. Whether it's getting out of your home town headed for Queensland or setting off in a spaceship to Mars, running from the mess we make instead of cleaning it up is an approach that always has an element of appeal."
Accompanying the release of 2000 Clicks is a music video directed by William with his wife Julieanne drummer and collaborator Reuben Alexander. The clip can be viewed here.
William's journey started in the Riverina and has taken him around the world, with extensive time spent in the USA and China.
Returning to Australia, he settled momentarily on the rugged banks of Burrinjuck Dam, near the South West Slopes region of NSW. While there, he recorded his self-titled debut album.
Weblink – www.facebook.com/williamcrightonmusic
---
TUESDAY, JULY 5, 2016
New from Will
Modern country singer/songwriter Will Day has released the title track to his debut EP Seasons.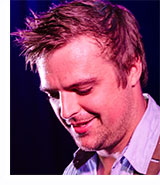 Will had an exciting start to 2016 opening up for Diesel, Icehouse and The Whitlams at Sandstone Point Hotel in Queensland after returning from a successful trip to Tamworth's Country Music Festival.
In recent months, Will says he has played some exciting shows, opening for Shannon Noll and impressing country fans at the Urban and Broadbeach Country Music Festivals.
Originally from Goondiwindi, Will moved to Brisbane to study music and completed his bachelor's degree in 2011 majoring in contemporary vocals. Since then he has worked as a full time musician playing four to five nights a week.
Will's debut EP is described as an insight into his childhood memories inspired by his hometown upbringing in South East Queensland.
Weblink – www.willdaymusic.com.
---
MONDAY, JULY 4, 2016
Karin releases Star Maker single
Toyota Star Maker Karin Page has released her first single – Keep On – as the 2016 winner.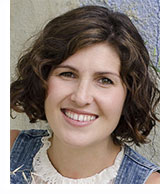 Recorded in Brisbane at Red Engine Recording with producer Andrew Cochrane, Karin said Keep On is a song about persistence and not letting the struggle with your inner self control you.
"After being on the road for almost 12 months, I had become really caught up in what everyone else was doing and achieving rather than focusing on who I was and what I wanted," she said. "Writing this song really helped me get back on track, move past the negative thoughts in my mind and continue following my dreams."
Karin Page is a singer/songwriter and multi-instrumentalist from Perth WA and in January this year, at the Toyota Country Music Festival Tamworth, was crowned the 37th winner of Star Maker – Australia's most prestigious country music talent search.
"Equal parts heartfelt folk and catchy country pop, her music is refreshingly honest and intelligent, whilst being a whole lot of fun," said a Star Maker spokesman.
The video for Keep On, which was added to Country Music Channel this week, was produced and directed by Josh Favaloro from The Filmery on the NSW Central Coast.
"I had an absolute blast filming the latest video clip for my new single," Karin said. "The location had a bunch of run down buildings and really great bushy surroundings."
This year is shaping up to be an exciting year for Karin who has relocated to Byron Bay to be closer to, and to get involved in, the industry on the east coast.
Karin is being mentored by Lee Kernaghan, a former winner of Star Maker, who three decades on, is one of the biggest acts in Australia.
Weblink – www.karinpage.com.
---
FRIDAY, JULY 1, 2016
Prime Movers
A new Slim Dusty release – Prime Movers – is a "best of" collection of the superstar's trucking songs.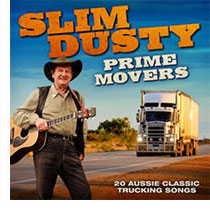 During his career, Slim recorded more than 80 original Aussie trucking songs and his six standalone trucking albums have achieved sales well in excess of half a million copies.
It's not surprising then that Slim's various trucking songs have now accumulated more than a million views on Vimeo and YouTube.
For many Australians, the name "Slim Dusty" automatically conjures up classics like A Pub With No Beer or Duncan, but ask an Aussie truckie and their first response would probably be Dieseline Dreams or Lights On The Hill, the latter undeniably Australia's most celebrated trucking song.
Slim's music, particularly his Aussie truck material, really struck a powerful chord with the trucking community, as described by Keith Thompson of Thompson Transport: "Slim's truckin' songs were real stories about real Aussie truckies and their rigs," he said.
As far as Slim was concerned, Australian truck drivers were vital to the growth and survival of this vast country. "The nation runs on wheels and it's the wheels of the trucks that the nation runs on!" he said in 1997.
Being released on July 15 through EMI Music, Prime Movers has 20track album will be available from all good physical and digital music retailers.

Prime Movers is the ideal quick fix for any truckie, or even a quick way for the uninitiated to understand the great Aussie truckie psyche!
Weblink – www.slimdusty.com.au.